As an architect or a custom home builder, your goal is to ensure that your client loves everything about their home when you're finished. But one area that gets commonly overlooked when designing and/or building a home, is the exterior. This means that while the client might love their home, there's nothing exciting or appealing about the outdoor living area, making the finished project feel incomplete.
The homeowner still has to go out and hire a landscape professional to ensure that they end up with an outdoor living space that they love.

After all, in Southwest Montana, the outdoors is such a huge draw to the region. You can almost guarantee that any home buyer would be enticed by an amazing outdoor space.

For that reason, it makes a lot of sense to work with a landscape designer when designing or building a home. When you think about the outdoor areas around the property ahead of time, you make the home much more attractive and "complete" when it's finished.

Here are a few things to consider when you work with a landscape designer.
Discuss: How to Maximize the "Views" Around the Home
When you bring a landscape designer into the home design/build process, you know that you're getting an expert in "the outdoors." One of the key aspects of that is the property's "view."

You know that a "million-dollar view" (as they say) can easily sell a home. People want that picturesque, scenic view from a patio, a deck, or even from inside of the home—and Montana has some of the best to offer. And this happens to be an area where a landscape designer can have some really helpful input.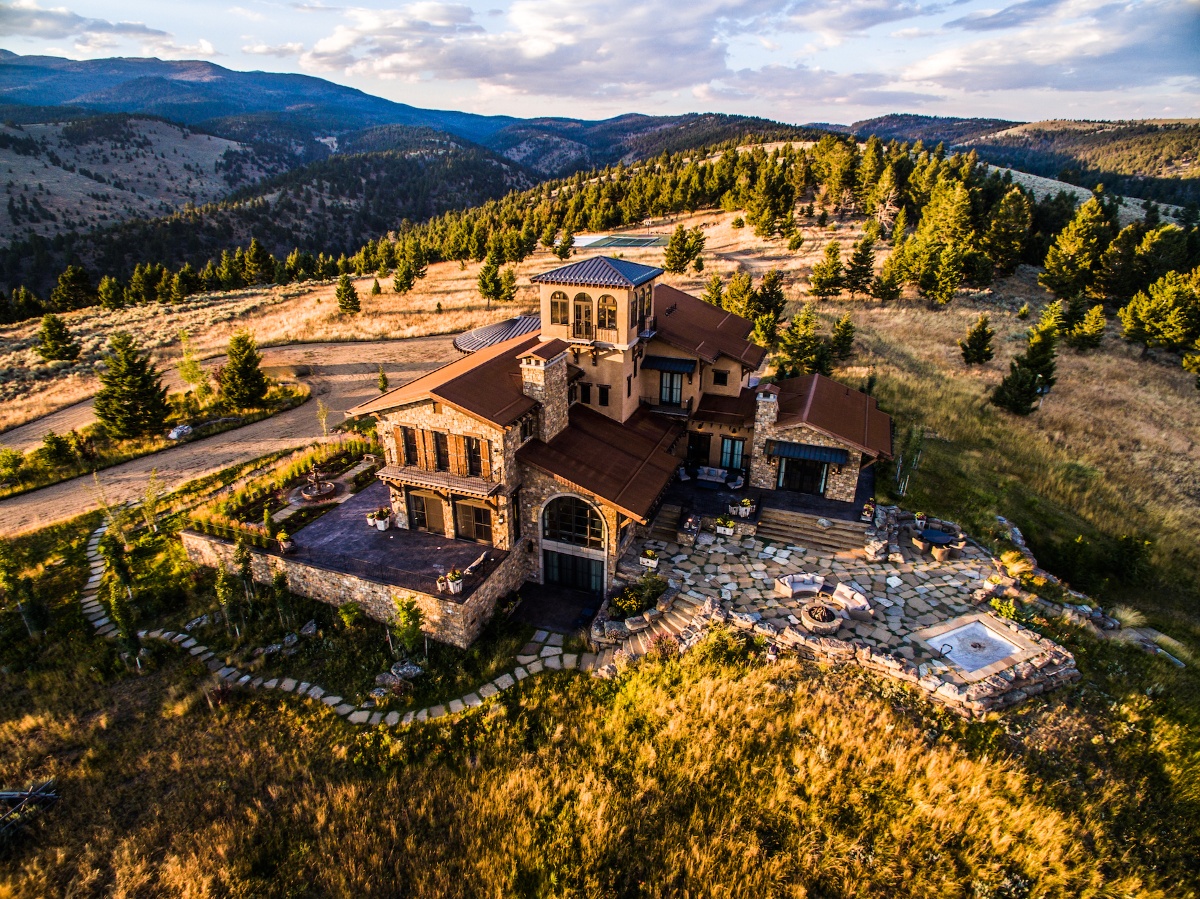 They should not only be able to recommend how to set up outdoor areas that capitalize on the view but will also have some insight as to the layout of the home's windows in order to get the most out of the scenery.

Sometimes it's the landscape itself that homeowners want to see. If there will be a wildflower meadow installed or maybe some attractive trees, this might be part of an appealing view. But the last thing that you'd want is for elements of the landscape like trees or even added structures to block the view. These are thoughts that need to go into the planning stage ahead of time.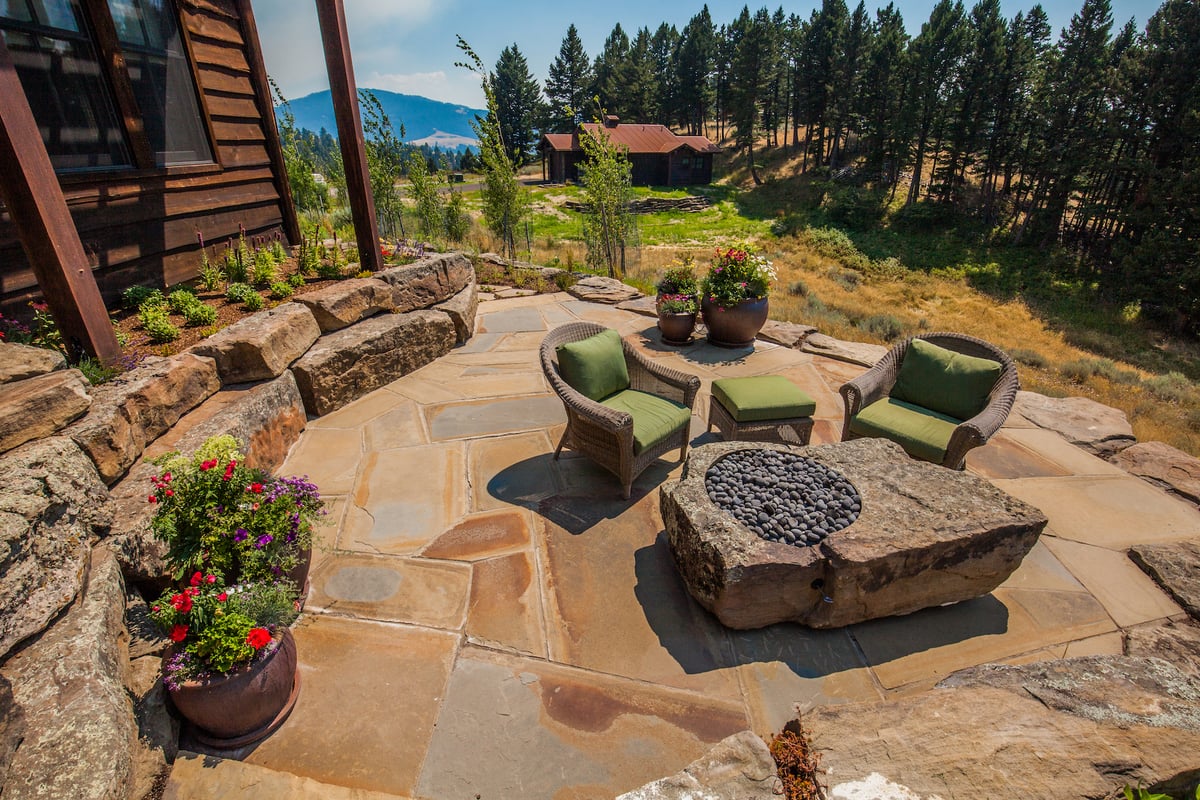 This is why it's important to bring a landscape designer into the process as soon as possible. If you wait until the home is already built, there will likely be some issues that are now too late to address.
Discuss: How to Ensure that the Home's Architecture and the Landscape Blend Seamlessly
Another thing that can be discussed when meeting with a landscape designer is how to ensure that the home's architecture and the landscape blend as they should.

It is a mistake to think about these two elements as entirely separate entities. After all, we always say that an outdoor living area is an "extension of the home." But if the outside and the inside clash or detract from one another, it can take away from this ultimate goal.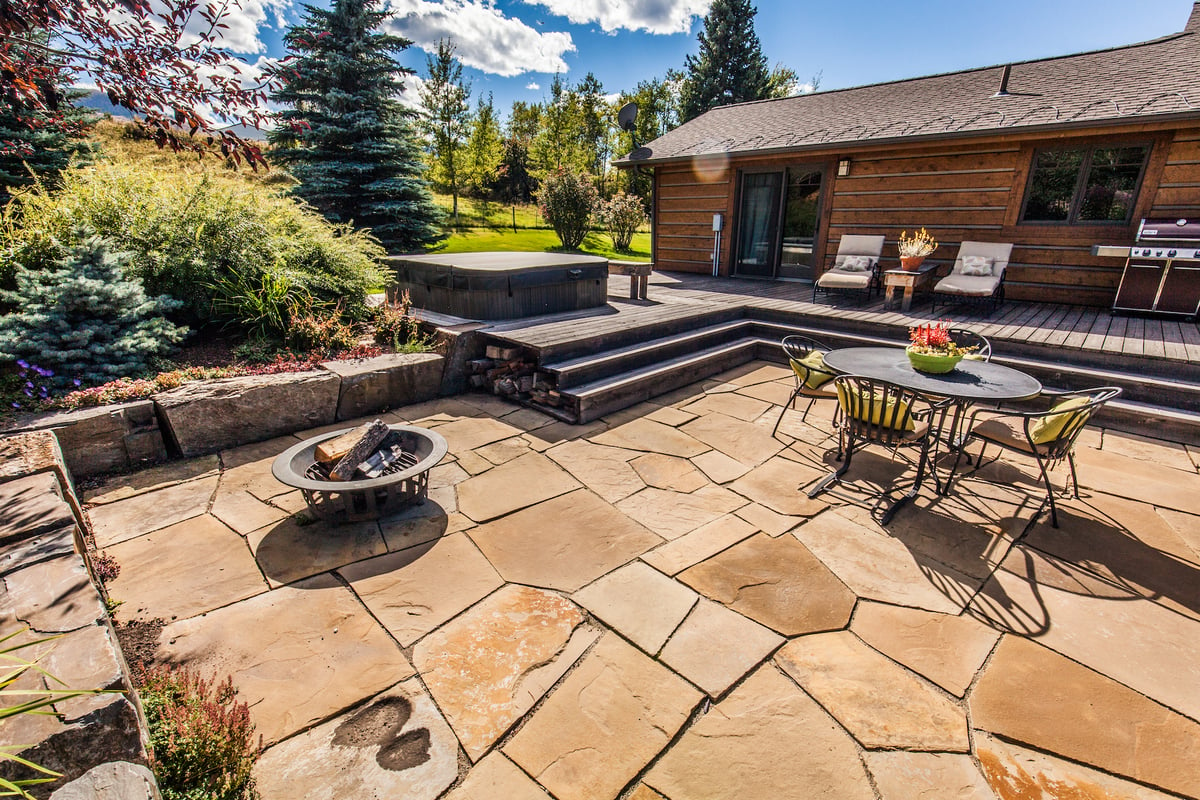 When Architects, home builders, and landscape designers meet ahead of building the home, you have the best possible opportunity to ensure that everything flows. You'll be able to match the home's architectural style to the landscape style. This includes everything from plant material to hardscape additions.

For example, homes in Bozeman and Big Sky, MT often use a lot of natural stone on them—and that's something that can be matched in the landscape, too.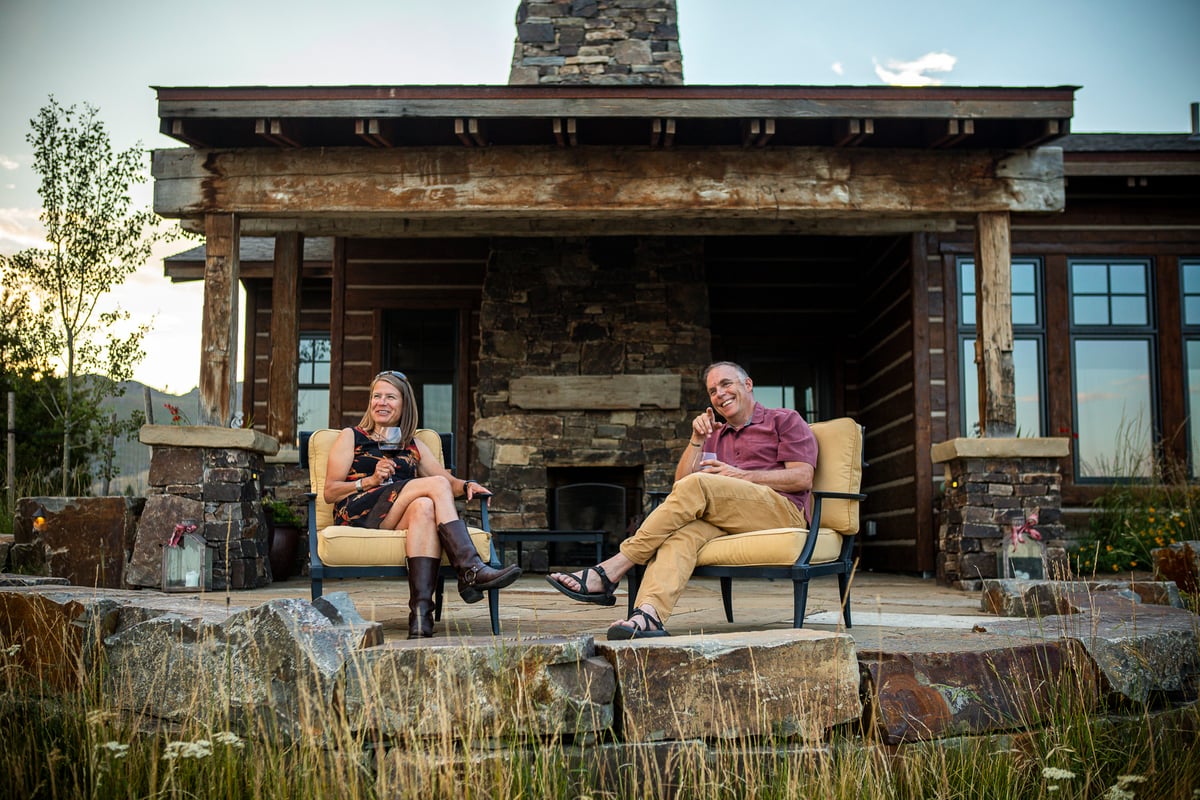 But how much more appealing is it to be able to use the same stone for both projects. This is a lot easier when landscape designers and architects/home builders all work together.

When this all comes together, landscaping can play a role in selling homes. It's the first thing that people see and it creates a first impression that sticks with potential buyers.

When landscaping for custom homes, it's ideal that all of this is thought about upfront as opposed to being an afterthought. This will be truly critical when it comes to getting the best results.
Discuss: How to Work with Nature and Wildlife
There's no question that a huge draw to the area is the natural surroundings and local wildlife. But you want to make sure that any landscaping additions that are made by your landscape professional work with nature (and the natural habitat), not against it.

You can discuss with a landscape designer the ways in which the addition of a home and landscaped outdoor living area will celebrate nature so that the new homeowners can still appreciate and enjoy the natural surroundings to the fullest.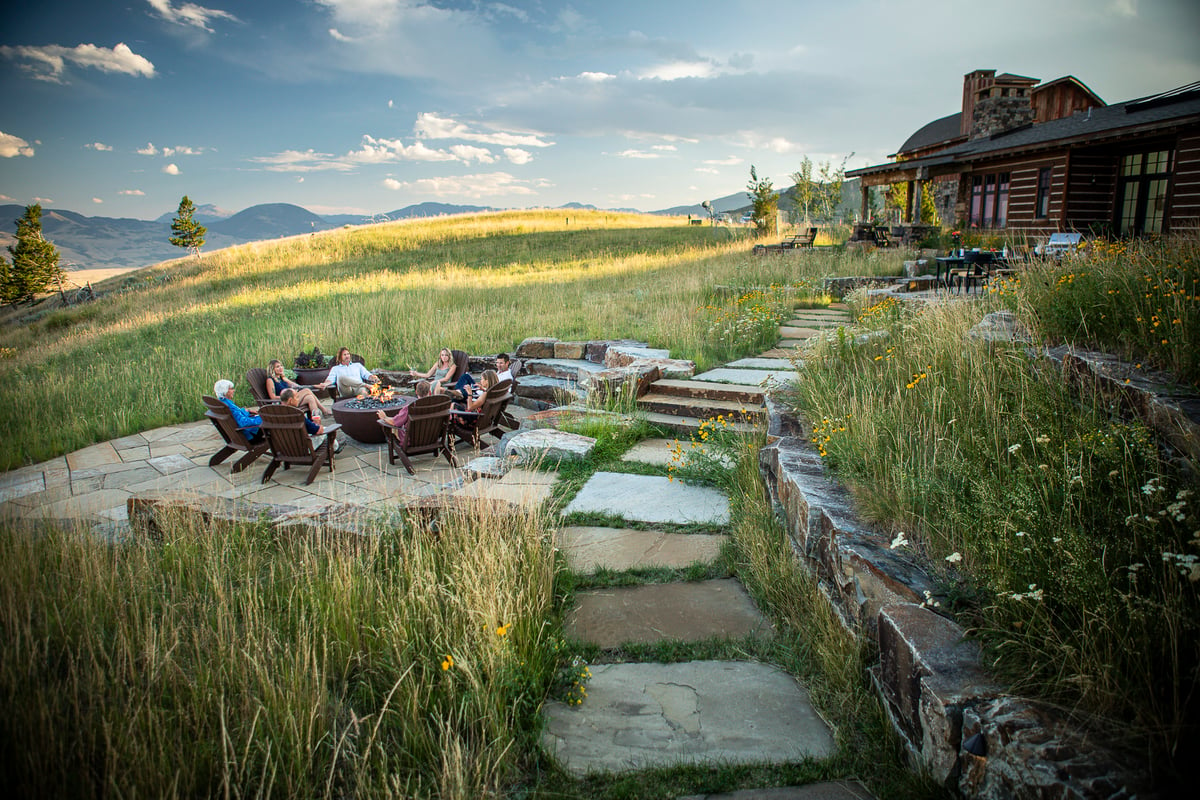 A landscape designer who is in tune with the natural habitat should have ideas about using native plant material, naturalizing the perimeter of the property, incorporating wildflower meadows, using natural stone, and more.

They'll also have ideas on how to create a wildlife-friendly landscape so that the homeowners can appreciate the local animals without having them destroy their outdoor living areas.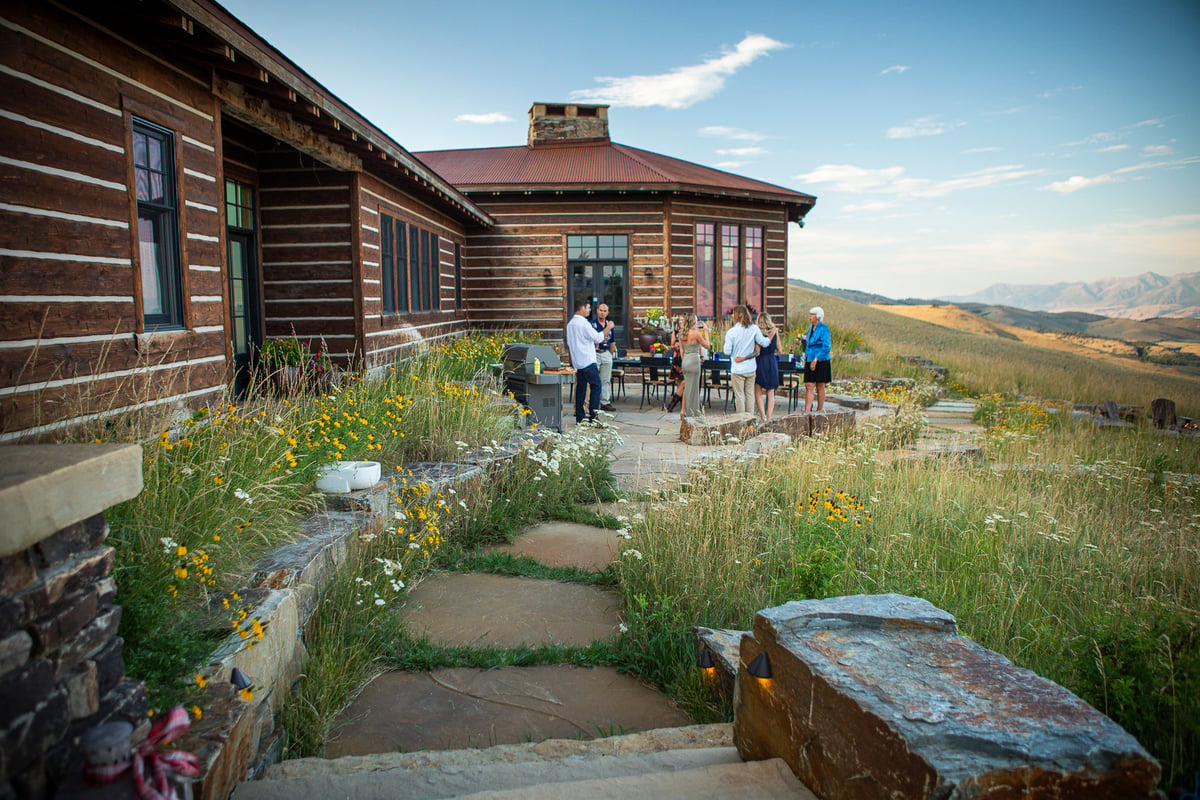 After all, it's not uncommon for local animals to treat properties like a 24/7 buffet where they have access to delicious plant material. They've also been known to break landscape lights or destroy plants simply by walking through (and trampling them). But a good landscape designer will have wildlife control strategies that should help to mitigate some of this.
Making Your Best Choice for a Landscaping Partner to Help You Succeed
It all boils down to having a strong landscaping partner on your side. They'll be able to contribute some great ideas while also making your plans and ideas even better by contributing their outdoor expertise to the process.

Of course, you're not looking for someone to take over the process.

You're great at what you do and you don't need someone to come in and take charge. Instead, you're looking for a strategic partner that can enhance what you already have planned.

At Blanchford Landscape Group, we have worked with many architects and home builders over the years and we know you're brilliant at your job. When we say that we can make suggestions that might make the design better from an exterior standpoint, that's not to say we want to step on any toes or somehow steal the spotlight from you and what you do.

Actually, it's just the opposite.

We believe in forming a partnership in which we can contribute our expertise to help strengthen your finished product. But it is ultimately our goal to make you the star. After all, it's a home you are designing and building and we're here to offer our outdoor expertise to help make the finished result even better in the ways that we know how.

On top of that, we know the finished result has YOUR reputation on the line.

That's why we're here to make you look your best. We want you to know that we're here to have your back. And the sooner we are brought into the process, we think the better off the results will be for everyone.

If you're a custom home builder or an architect in the Bozeman or Big Sky, MT area and would like to learn more about how we can help on your next project, let's connect. We love partnering with winners and would love a chance to succeed together.