As architects or home builders, you know that there's a tremendous amount of thought and planning that goes into designing and building custom homes. While you're likely giving a lot of attention to the interior of the home, you don't want to make the exterior an afterthought.
People desire and appreciate outdoor space more than ever and you want to make sure that the home is designed and built in a way that it allows for these areas, too.
To ensure that these outdoor areas are designed in a way that it blends with the home itself but also gives the homeowners highly appealing and usable outdoor space, you likely want to bring a landscape designer into the process. You know that landscape design for new homes can be a big selling point that sets your home apart from the others.
But you might be wondering when to hire a landscape designer?
At what point in the design and/or build process do you bring in a landscape professional?
The answer is, as soon as possible.
We'll use this article to explain why. There are a lot of benefits to bringing a landscape designer into the process early on. In fact, you might be surprised that a landscape designer will likely also have some ideas that enhance some interior elements, too. We find that some of the greatest designs can happen when professionals of their trade work together.
It's All About the View
You know that a "million-dollar view" (as they say) can easily sell a home. People want that picturesque, scenic view from a patio, a deck, or even from inside of the home—and Montana has some of the best to offer.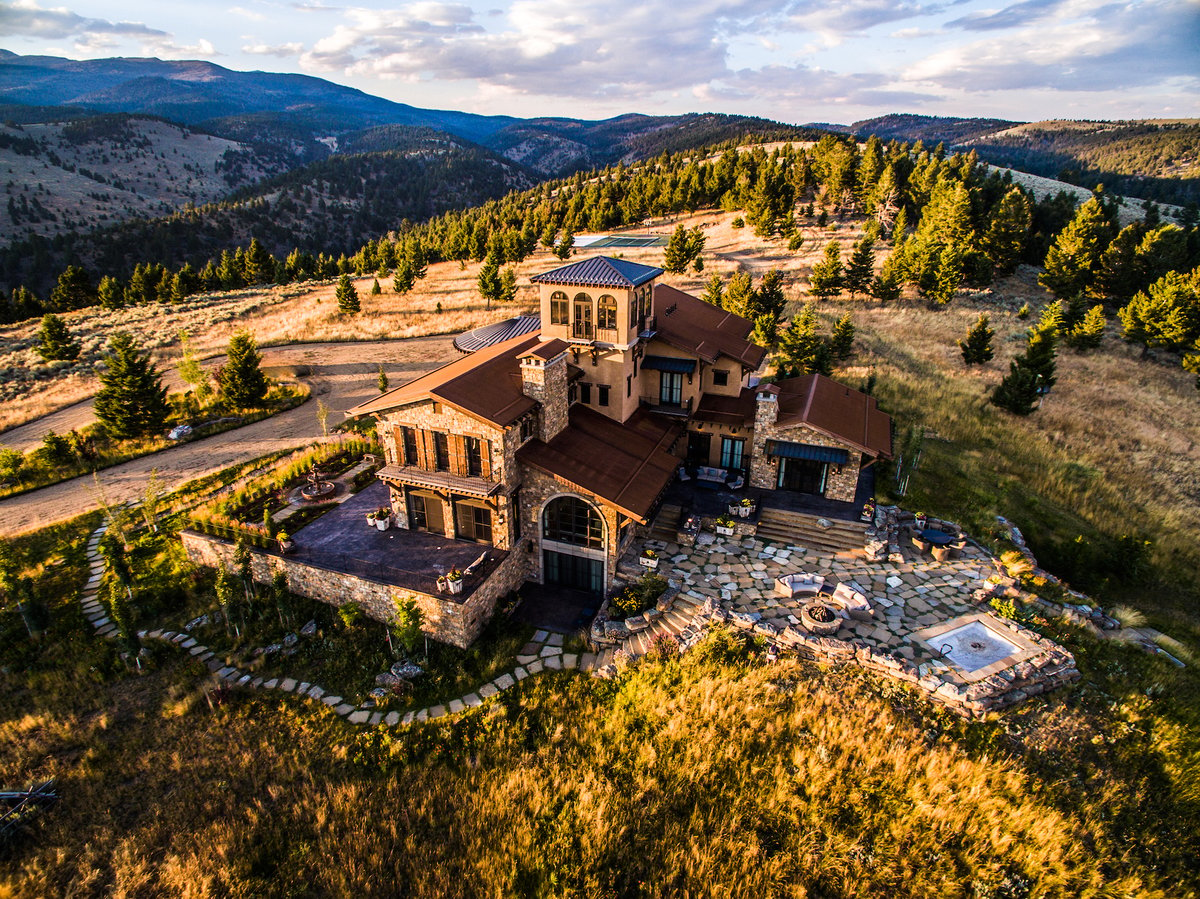 This is an area where a landscape designer might have some helpful suggestions. Since they'll be able to discuss how the landscape design will be set up, they can make suggestions as to how the layout of the windows will best capitalize on the view outside.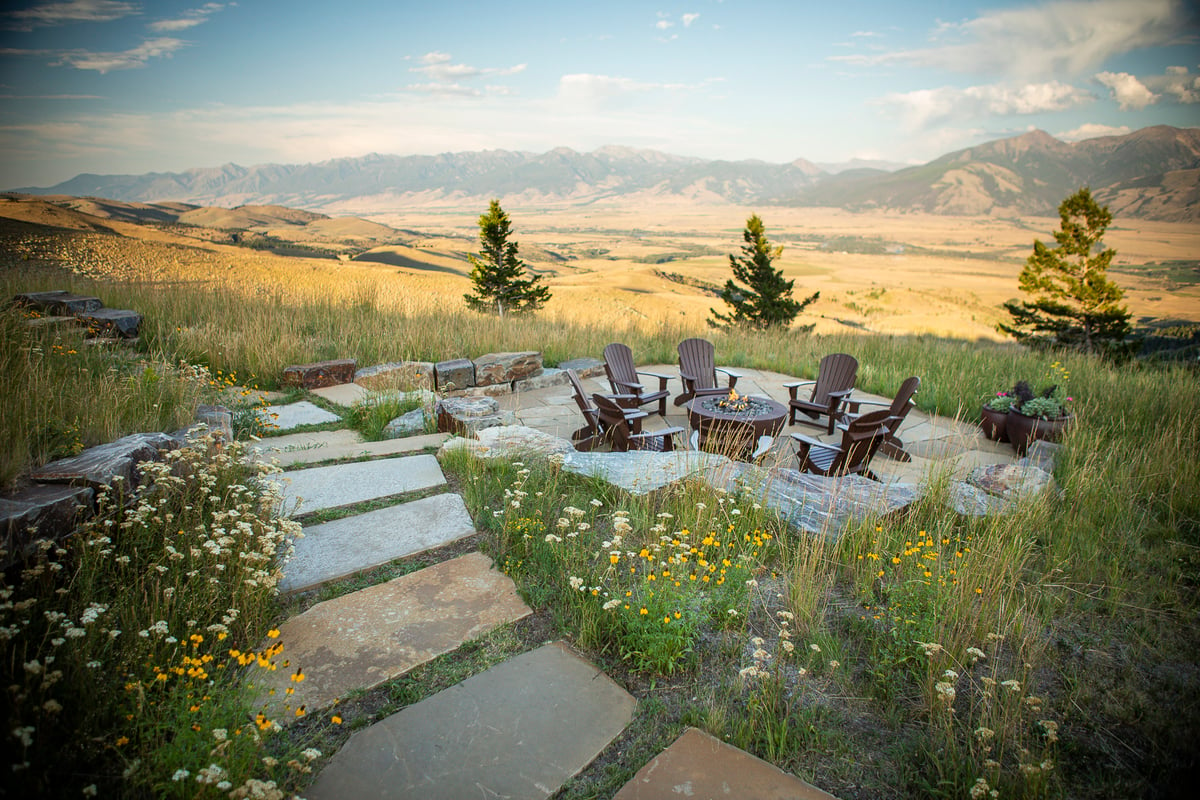 Sometimes it's the landscape itself that homeowners want to see. If there will be a wildflower meadow installed or maybe some attractive trees, this might be part of an appealing view. But the last thing that you'd want is for elements of the landscape like trees or even added structures to block the view.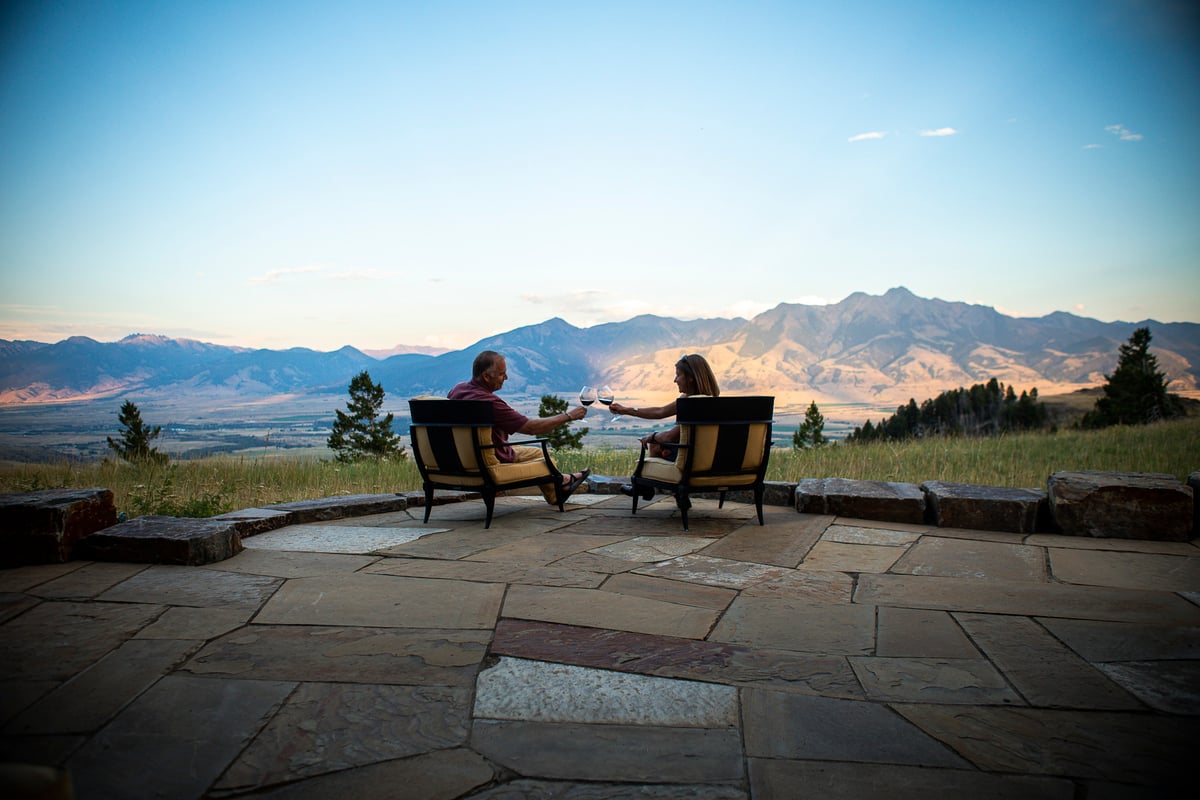 One of the most frustrating aspects of landscaping for new homes is when the addition of a structure such as a pergola ends up blocking an amazing view either from within the home or maybe even from the outside.
It sounds like an obvious problem to avoid but you'd be surprised how often it happens. When a landscape designer works on their landscape design for new homes in an isolated fashion (rather than being a true partner with the architect and/or builder), then they aren't looking at the big picture and these types of mistakes occur. It's why we believe that the best results are achieved when everyone works together. Everyone is bringing their skillset and expertise to the table and contributing in a way that makes the finished project amazing.
A Landscape Design for New Homes that Blends Seamlessly
So often, landscaping ends up being an afterthought after a home is already completed. But there are so many benefits to working with a landscape designer ahead of time.
For one, we believe it's really important that the home's architecture works with the landscape design. When this doesn't happen, it can look like the landscape clashes. But if you aren't giving any attention to the landscape design until after the home is already designed and built, then the landscape designer can only work with what's already there.
That's certainly possible (and at Blanchford Landscape Group, we often do just that). But it's such a better situation when the landscape designer and the architect can make suggestions for materials, colors, and even design elements that will ensure the home and the landscape seamlessly blend.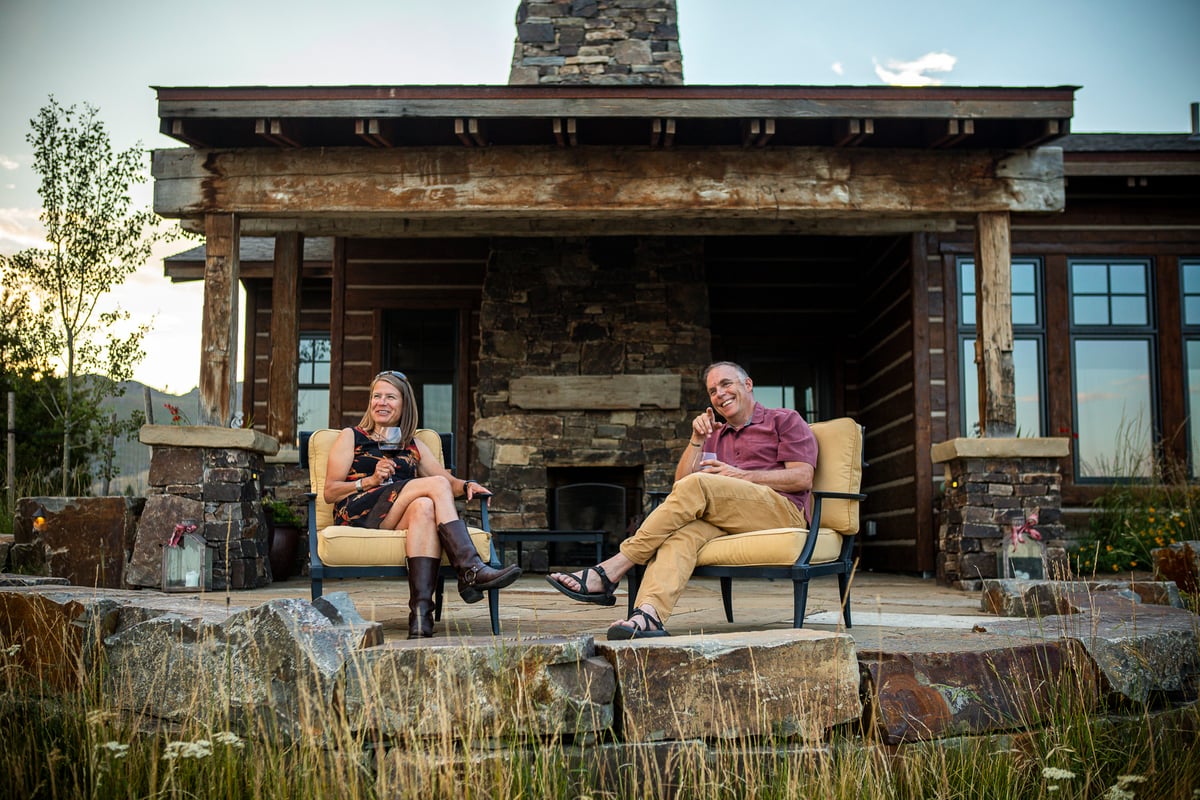 The truth is, we view the landscape as an extension of the home both in looks and in experience. We often talk about how outdoor living spaces should be a way to extend a homeowner's use of the home to the outdoors. When these two spaces come together in aesthetics but also in flow and functionality, you get the best experience.
Even something as simple and seemingly small as plant choices can make a really big difference. We've had to come in and re-do landscapes on homes where the plantings weren't really given much thought. The shrubs were installed by the home builder and while they look okay, it doesn't add much to the home.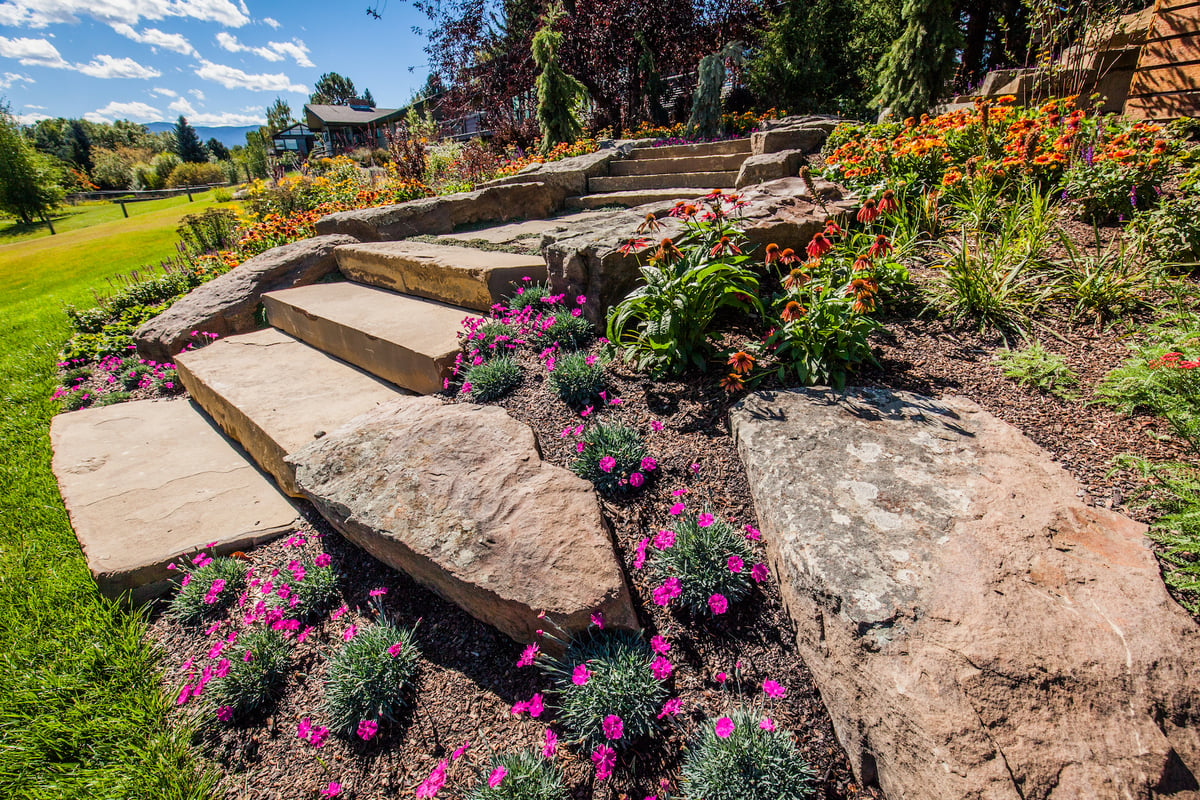 A landscape designer can really take that landscaping to the next level. When you're thinking about hiring a professional for landscape design for a custom home, it's important that they have the horticultural expertise to make these wise choices. Otherwise, the landscape is never going to look or perform its best.
It's important that the plants all look good together. Everything from the color scheme to the layout and the groupings really comes into play with creating an aesthetically appealing design.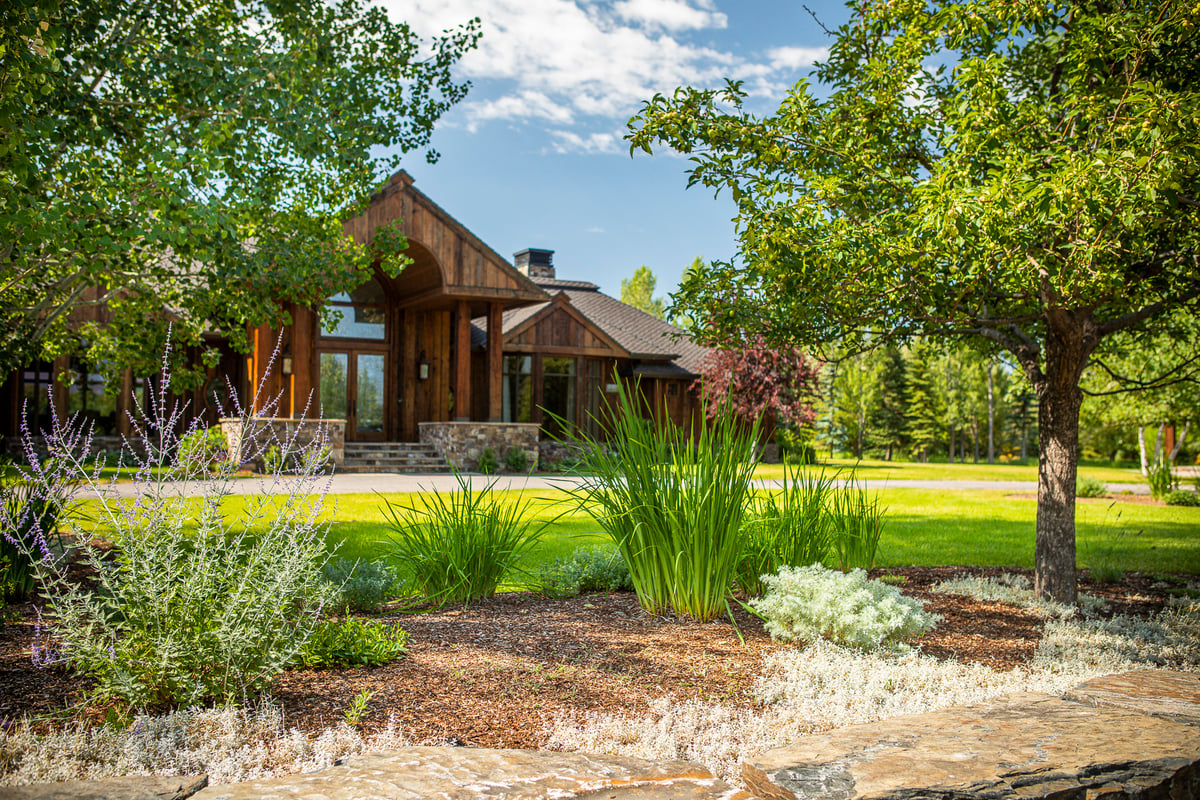 And the truth is, when this all comes together, landscaping can play a role in selling homes. It's the first thing that people see and it creates a first impression that sticks with potential buyers.
When landscaping for custom homes, it's ideal that all of this is thought about upfront as opposed to being an afterthought. This will be truly critical when it comes to getting the best results.
Partnering with a Landscape Designer from the Start
When it comes to when to hire a landscape designer we would urge that the sooner you do, the better the results can be. We truly believe that this will make the lives of architects and custom home builders easier. Instead of having to figure out all of the outdoor elements, you can bring in an outdoor expert to handle that aspect of the project.
Of course, it's important to choose the right one.
You're great at what you do and you don't need someone to come in and take over in some way. When we say that we can make suggestions that might make the design better from an exterior standpoint, that's not to say we want to step on any toes or somehow steal the spotlight from you and what you do.
In fact, it's just the opposite. As we said earlier, we truly believe in forming a partnership with the other professionals we work with in Montana. But it is ultimately our goal to make you the star. After all, it's a home you are designing and building and we're here to offer our outdoor expertise to help make the finished result even better in the ways that we know how.
At the end of the day, it's about finding ways to seamlessly blend the indoors and the outdoors in true harmony. We have a five-phase landscape design process that is incredibly in-depth to ensure this happens. In that process, we have great respect for architecture and construction as we're incorporating both of those processes into the outdoor work that we do.
But we know the finished result has YOUR reputation on the line. That's why we're here to make you look. We want you to know that we're here to have your back. And the sooner we are brought into the process, we think the better off the results will be for everyone.
If you're a custom home builder or an architect in the Bozeman or Big Sky, MT area and would like to learn more about how we can help on your next project, let's connect. We love partnering with winners and would love a chance to succeed together.