A beautiful and well-maintained property doesn't just happen. It takes a tremendous amount of care and expertise over time. Along those same lines, by no means is it a one-and-done project. A landscape requires ongoing care. After all, it is a living and evolving part of your home.
Of course, not all garden services companies treat it this way.
Their attitude toward garden services in Bozeman and Big Sky, MT has more to do with "keeping plant material alive," than it does truly paying attention to what the landscape needs to both look and perform its best.
Fortunately, you don't have to settle for subpar services. You have options. By being educated on some of the most important garden services you can make sure that your plan includes everything that your property needs to thrive.
Because we understand that a lot of homeowners aren't really sure what should be included, we've rounded up a list. Keep in mind that every landscape is unique and that means that a plan should be customized to your property. Even so, knowing some of the important services that can be performed will help you ensure that your garden service company isn't cutting you short.
Plant Bed Care
Plant bed care is one of the garden services that you probably knew should be part of your plan. After all, plant care is at the heart of this service. But how a garden services company interprets "plant bed care" is important. As we mentioned, a lot of companies just think of it as "keeping plants alive." However, it's so much more than that.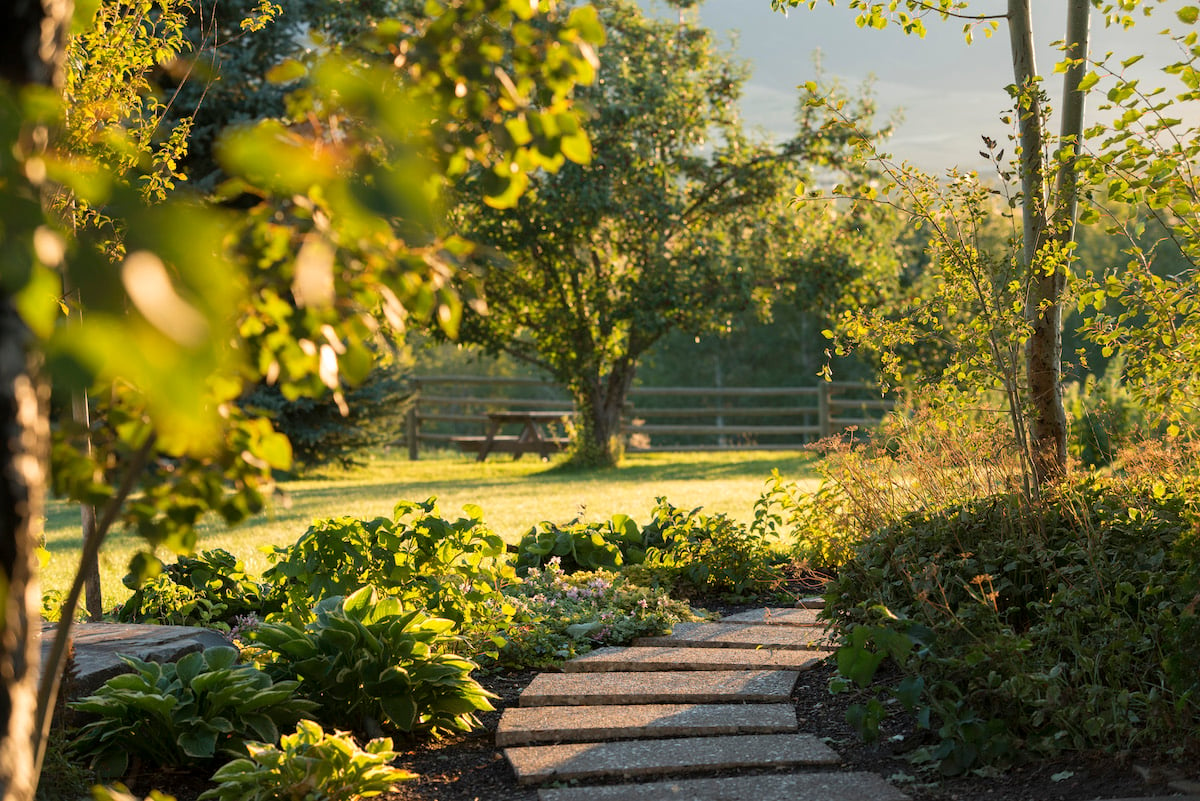 Plant bed care might mean moving plant material around as the landscape evolves and changes over time. But a lot of companies will fail to do that. They'll keep everything in its place, even if it begins to look less appealing.
We believe that plant bed care should be proactive rather than reactive. In fact, that's the philosophy that we take for these services in general. The idea is to sustain the landscape and that often means enhancing it along the way. It's important to recognize that plant beds are going to evolve as plants grow and change. It's also essential to recognize that your wants and needs may evolve. All of that should be taken into account.
Pruning and Plant Care
Of course, pruning and plant care is a big part of this service offering, too. Any plants that you have on your property (whether in plant beds or containers) require "tending to."
The problem with this particular service is that it's often oversimplified. It's true that it's not always complicated. A lot of times plants really do just need some watering and maybe some light pruning to look their best. With many of the low-maintenance landscapes that we install, sometimes watering needs are even limited.
However, even something like pruning can be a bit more complex than people realize. Knowing when to prune, where to make cuts, and what tools to prune with are all important factors in the process.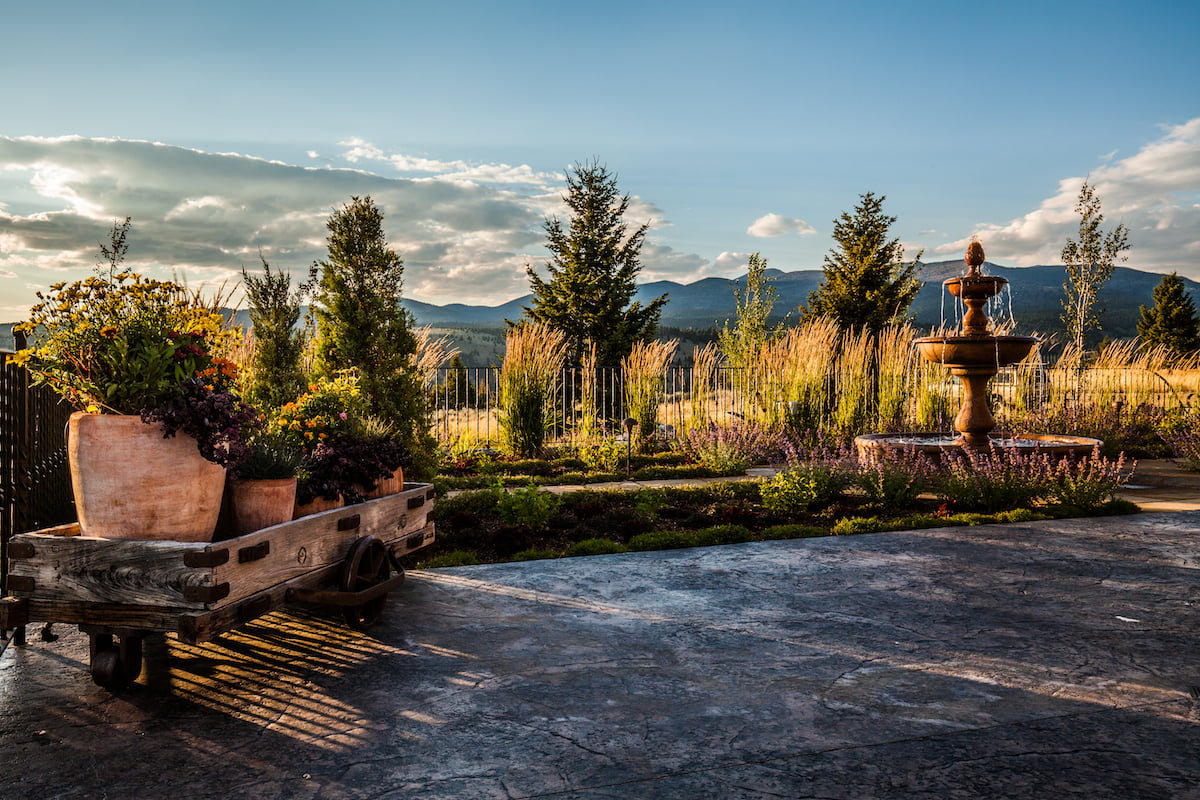 In addition, plants' health can occasionally struggle and it's important to have a garden services company that will be keeping a watchful eye on your plant material so that they can spot problems early. If they are closely tending to your plants' care, they'll notice if something isn't right and they'll be able to fix it quickly. However, if they are just sending in anyone (with no regard to experience or skills), they might not even be looking out for problems. That's a big missed benefit of hiring a professional to be overseeing your property.
Actually, this is exactly why Blanchford Landscape Group has a strong emphasis on horticultural skills. We see ourselves as "property managers," keeping a close eye on your landscape. And we know a lot about plant material. That's a huge benefit to homeowners as they can truly feel confident that their landscape is in capable hands and being overseen by a pro.
Seasonal Container Gardens
Since the objective of a garden services plan is to keep your property looking its best, enhancements are a vital part of that. Seasonal container gardens add color and interest to your outdoor living spaces. But they are only as good as the regular care provided to them.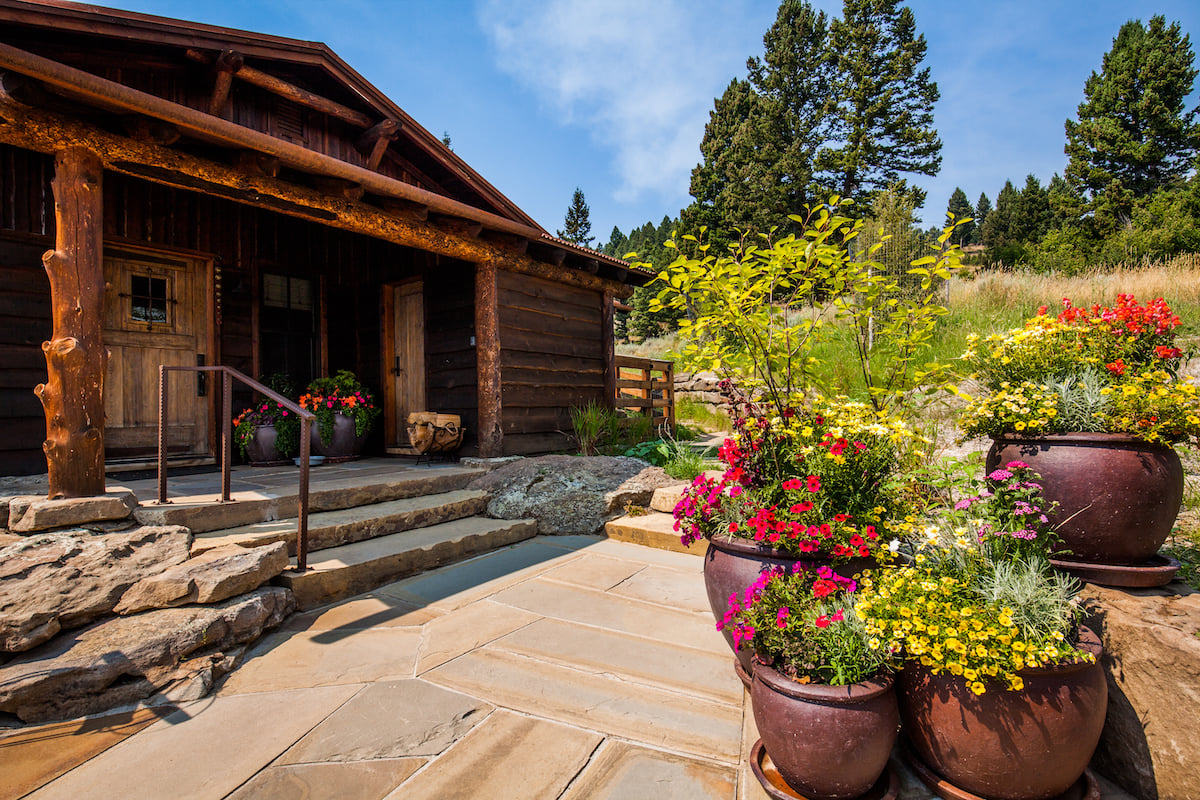 That means that your garden services company should not only be able to create these beautiful containers for you but make sure they are well-kept, too. They can be changed with different seasons to provide an opportunity for unique expression.
Wildlife Control Solutions
Protecting plants from animal damage should definitely be part of garden services in Bozeman and Big Sky, MT, where wildlife is abundant and frequently coming into contact with residential landscapes. You've invested in having a beautiful landscape so the last thing you want is for it to be damaged or even destroyed by deer, elk, or even moose which find their way onto your property.
Generally, the biggest problem is wildlife consuming your plant material. This is particularly problematic in the winter when their food sources are limited. But it's not just animals eating your plants that can be a problem. When animals rub their antlers on your trees, they can strip away the bark and cause severe (sometimes irreversible) damage.
This is why it's so important to implement solutions.
Unfortunately, this is not something that every garden services company pays attention to, at least routinely. They might assist you with a problem after the damage is already done. But again, we feel that the most important aspect of landscape maintenance is that it takes a proactive approach and wildlife control solutions are part of that.
Solutions for wildlife control are not always simple and they definitely require some expertise and understanding of the wildlife in our region (which can vary quite dramatically from one area to the next). It's important for your garden services company to have a really good idea of what solutions will work best for what areas, as it really can differ.
At Blanchford Landscape Group, it's not uncommon for our wildlife control solutions to require brainstorming sessions in which we all get together and devise the best ideas based on our collective experience and expertise. It's a well-thought-out plan, not something that is haphazardly thrown together.
Seasonal Clean-Ups
As you might expect, seasonal clean-up services should also be part of your landscape maintenance plan. Different times of the year will yield different needs. The fall might mean a lot of leaves on your property, which can create not only an eyesore but a habitat for pests. This can be concerning around the foundation of your home, where pests like rodents might find their way in.
In the springtime, clean-up services also involve lots of debris clearing. Branches that have fallen or blown around over the windy winter need to be picked up and removed. Oftentimes, spring clean-up in Montana also means recovering from lots of heavy snowfall.
This is why it's important for a garden service plan to be fluid and ever-changing with the seasons and with your property's changing needs. By choosing to work with a company that can adapt and customize their plan, you can ensure that your property will continue to look its best no matter what the time of year.
Native Care Services
A great garden services company will also be able to offer you landscape care that is specialized for the native plant varieties on your property. At Blanchford Landscape Group, we specialize in the installation and maintenance of wildflowers as part of our garden services. Once established, these natural meadows provide unique beauty with relatively ongoing maintenance. But in the early days of their establishment, they will require some knowledgeable upkeep in order to help establish the new habitat on your property. The best thing about meadows is how wonderfully they blend with the natural surroundings of Bozeman and Big Sky, MT landscapes.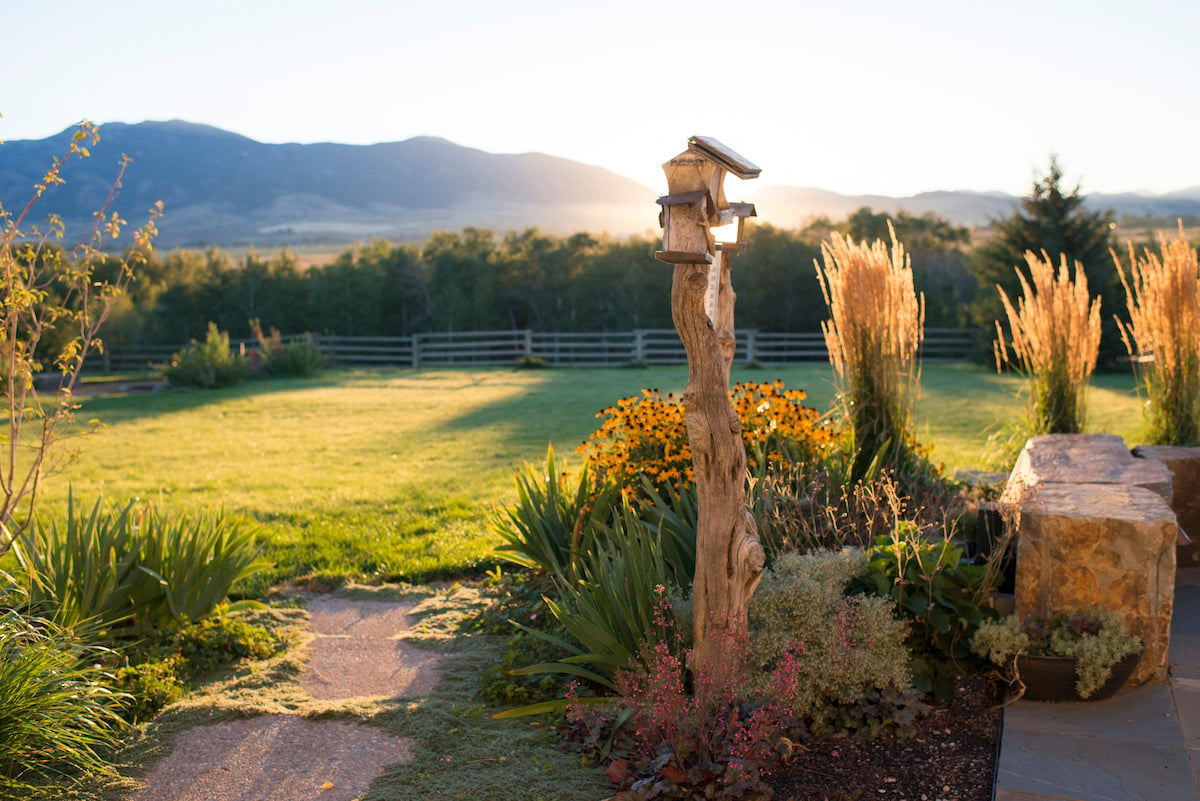 Site-Specific Landscaping Tasks
When push comes to shove, what you really need is a custom landscape maintenance plan that will cover your site-specific needs. Of course, you should recognize that not all companies are great at customization. A lot of landscape maintenance companies like to create a cookie-cutter garden service plan and just repeat those same tasks over and over, no matter what property they're on.
The reason for this is because it does require quite a bit of expertise and skill to be able to adapt the services from property to property. When you're offering customized garden services, you're not just following orders and robotically going through tasks. You're actually making educated decisions about what each property needs and adjusting your services appropriately. There's a lot of value in that but it's not something that every company can offer simply because they don't have a team of experienced and highly skilled people performing these services.
In fact, a lot of companies actually put their least skilled team members into landscape maintenance roles.
But Blanchford Landscape Group treats garden services quite differently. We truly believe it's one of the most important tasks out there. After all, when you invest in having a beautiful landscape installed, all of that can go to waste if it's not also maintained at a high level.
We recognize that achieving that high-level of landscape maintenance takes an in-depth understanding of plant material and how to care for it as it evolves over time. Our heavy emphasis on horticulture comes into play on every property that we work on.
Choosing a Garden Services Company for Peace of Mind
If you were to sum up what you were looking for in a landscape maintenance company, our guess is that "peace of mind" is at the top of your list. You just want to know that your property is getting everything it needs in order to keep looking its best.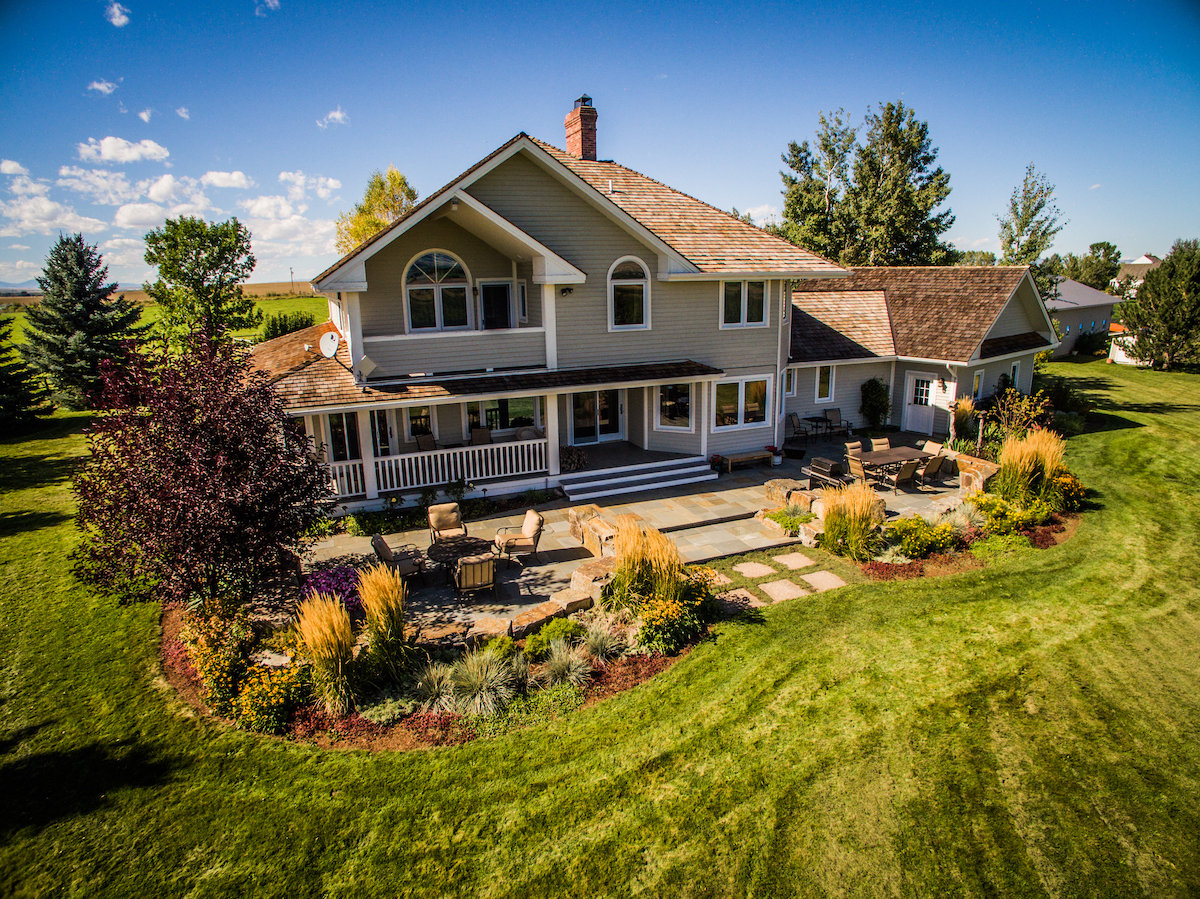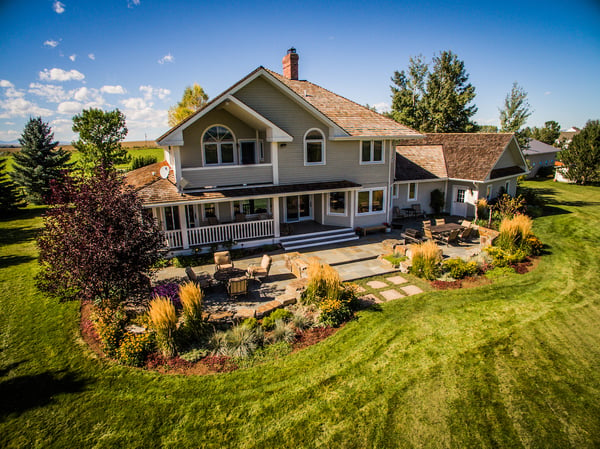 You're busy and you certainly don't have time to do everything that your property needs to keep performing optimally. That's why you want to be able to rely on a landscape maintenance company that treats garden services like property management. You want to be able to feel confident that your investment in your landscape will be protected—that things won't start to go wrong and hurt your property value or detract from its beauty.
All of that comes down to peace of mind.
That's why you want to choose a landscape professional that is going to take a well-thought-out and customized approach to everything that they do. They're not just going through the motions on property after property, they're giving vital attention to the specific needs of each property they work on.
At Blanchford Landscape Group, this is our exact approach. We understand the importance of landscape maintenance services as well as the fact that each and every property is unique. This is why we have an entire garden services division that is dedicated solely to the very tasks that we have described in this article.
Don't let your landscape fall short of what it could be because you didn't choose a company that gives garden services the attention it deserves. When it comes to creating and maintaining your landscape, you deserve the peace of mind that it's not only going to continue to look fantastic but it's also going to improve over time because it's been so expertly cared for over the years. That's exactly how it ought to be.
Are you ready to learn more about garden services (landscape maintenance) at your Bozeman or Big Sky, MT home? Let's connect and talk about your needs. Then we can meet and review a detailed plan of action. With everything being handled for you, you'll be able to relax and enjoy your landscape.