Landscaping with native plants can be an incredibly wise choice if you're looking for a landscape that is both beautiful and efficient. Native plants are those that have already been part of the local region for hundreds or possibly even thousands of years. As a result, they are well-adapted to the conditions and do not need a lot of extra care to look and perform their best. Native plants tend to be incredibly drought tolerant and particularly hardy. The deep root systems of native plants also have the added benefit of helping to prevent erosion.

In terms of other environmental benefits, native plants are said to help reduce air pollution, promote biodiversity, and provide shelter and food for local wildlife. They are an important part of our local ecosystem.

But there are many aesthetic benefits to landscaping with native plants, too. Your choice of native plant material will help to create a more "naturalized" setting that blends the natural landscape with your property's landscape. It's always optimal when these two elements blend seamlessly. In this way, native plants can help with a scenic landscape that "fits" the Montana natural surroundings.
WATCH THIS VIDEO TO LEARN MORE ABOUT OUR DESIGN/BUILD SERVICES
To help give you a sense of what choices might work best, we've rounded up a list of the best Southwest Montana native plants. These choices not only look great but provide some of those valuable benefits we've mentioned.
The Best Native Plants for Southwest Montana
Choosing the best plant material for your Southwest Montana landscape will help set you up for success. While this is by no means a comprehensive list, here are some of the native plants that we often use in many of our landscape installations.
1. Gaillardia (Blanket Flower)
This flowering plant is part of the sunflower family and has a daisy-like appearance. It is a drought-tolerant, hardy perennial that grows by forming a slowly spreading mound. This is how it gets the nickname "blanket flower," as it will sprawl and eventually "blanket" an area.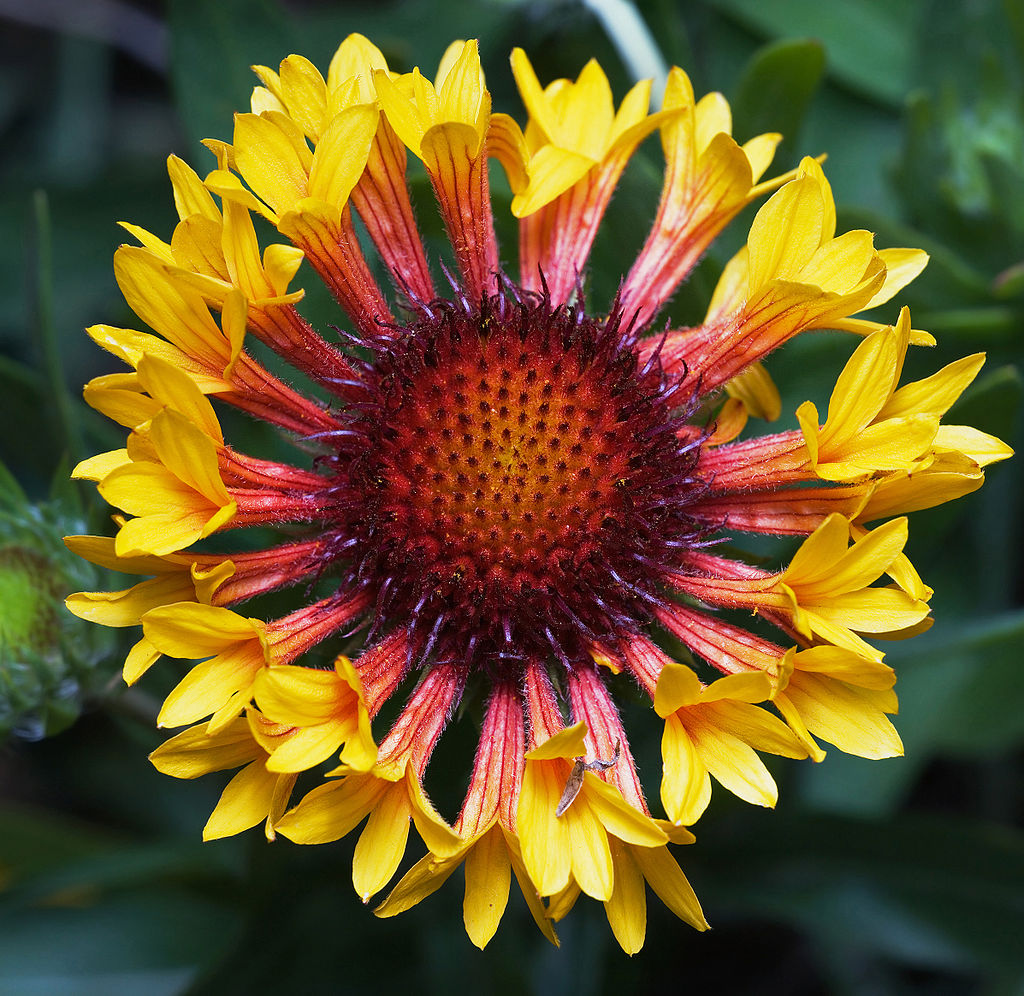 2. Penstemon Pinifolius (Pineleaf Penstemon)
This spreading evergreen dwarf shrub has needle-like leaves and blooms in the late spring through the summer with bright orangish-red flowers. It is known to attract hummingbirds and butterflies. This plant is highly drought-tolerant once established and performs best in full sun.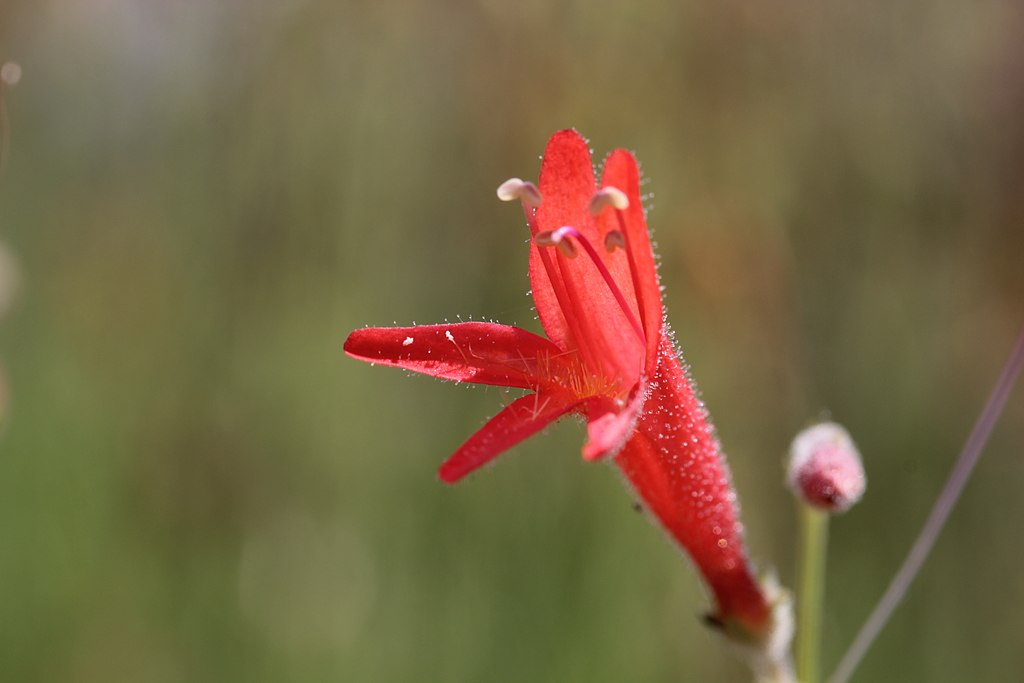 3. Ratibida (Prairie Coneflowers)
This flowering, water-smart native perennial has a cheerful and colorful bloom with petals that droop, giving it the nickname "Mexican Hat." It will attract valuable pollinators, like bees and butterflies, to your Southwest Montana landscape.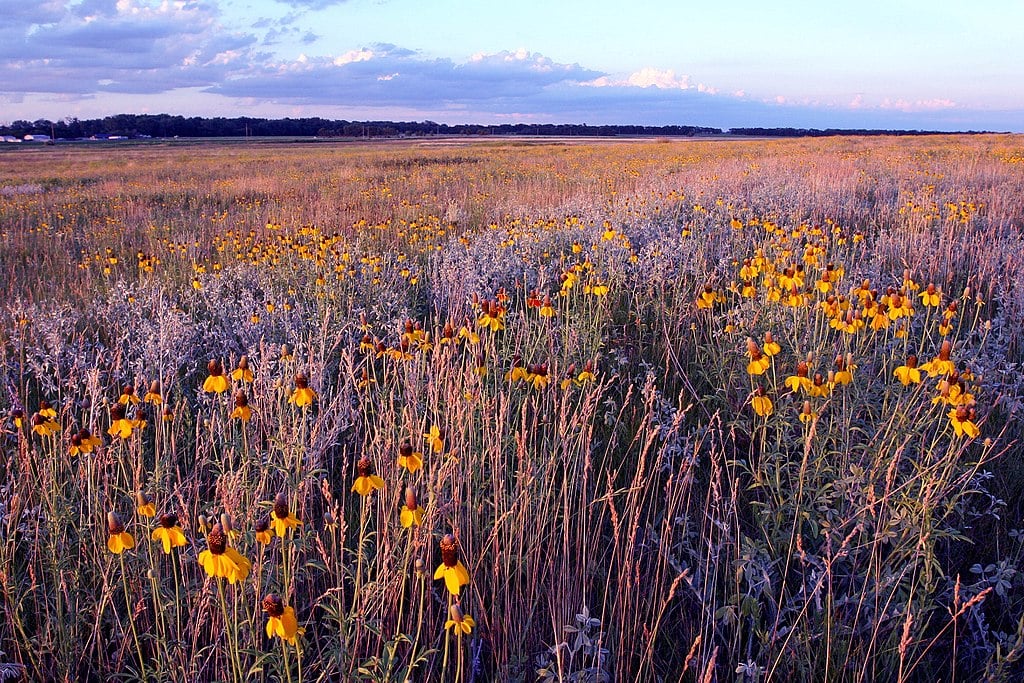 4. Echinacea (Purple Coneflower)
Another flowering plant that serves as a wonderful pollinator. Echinacea is loved by butterflies, bees, and birds and can work well in a "wildflower area," such as a meadow. An added benefit of this plant is that it is also naturally deer resistant. It is believed that the spiny center and the aroma of this plant make it unpalatable to deer.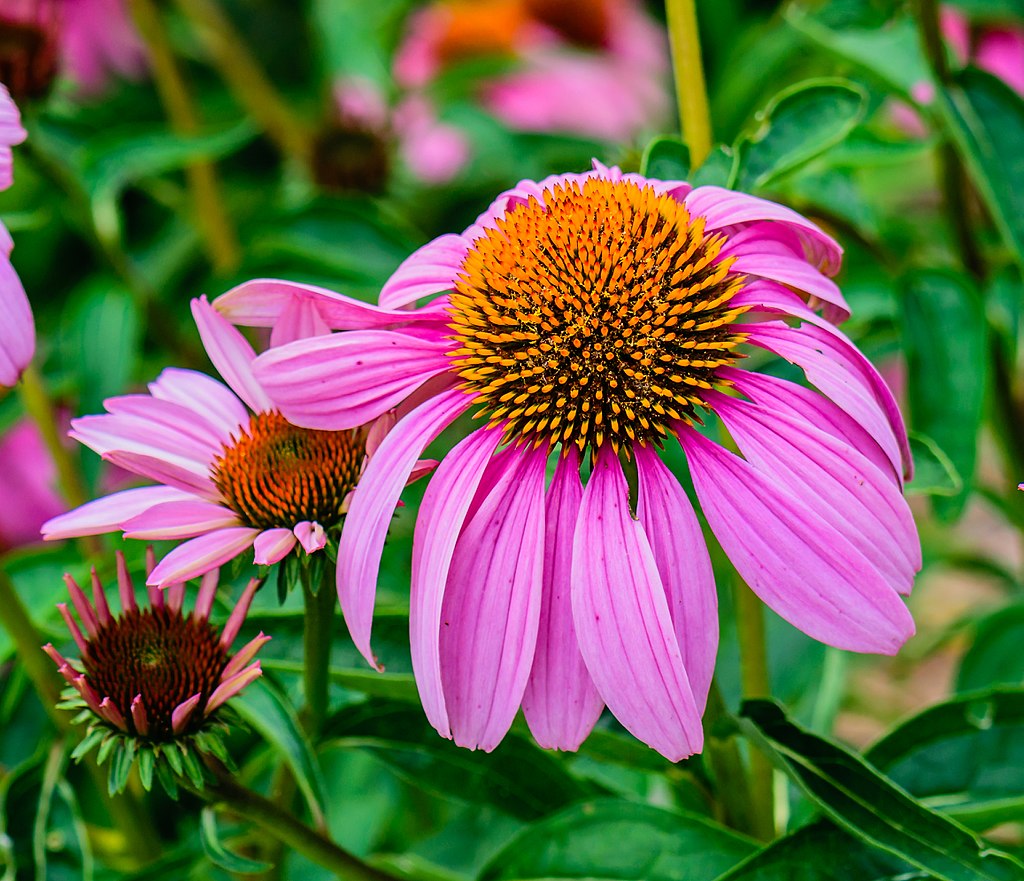 5. Penstemon Strictus (Rocky Mountain Penstemon)
This beautiful perennial has showy blue flowers that form in spikes along with bright evergreen foliage. It is said to be the most easily grown of the Penstemons and its flowers will last from early to late spring. It performs best in full sun and is hardy and drought-tolerant.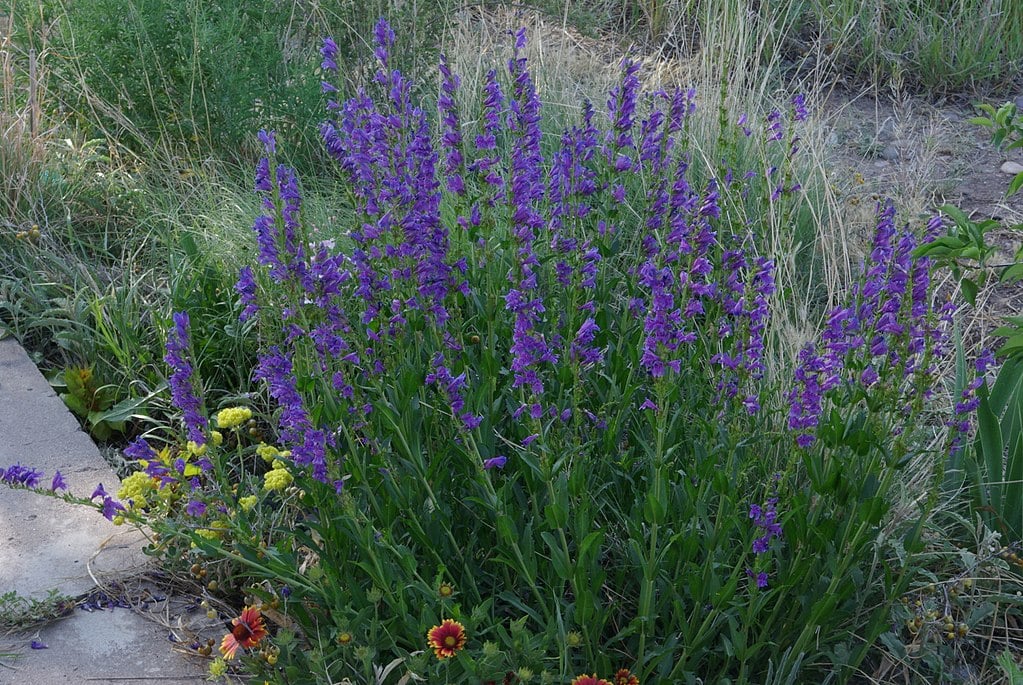 6. Lewisia (Bitterroot)
This is the official State Flower of Montana. It is a perennial famous for being written about by Lewis and Clark during their expeditions. It has a purplish-pink flower and grows close to the ground.

Bitterroot is a culturally significant plant for several Native American tribes and its roots were used for many purposes including food and trade. The root is bitter so it was often cooked and mixed with meat or berries.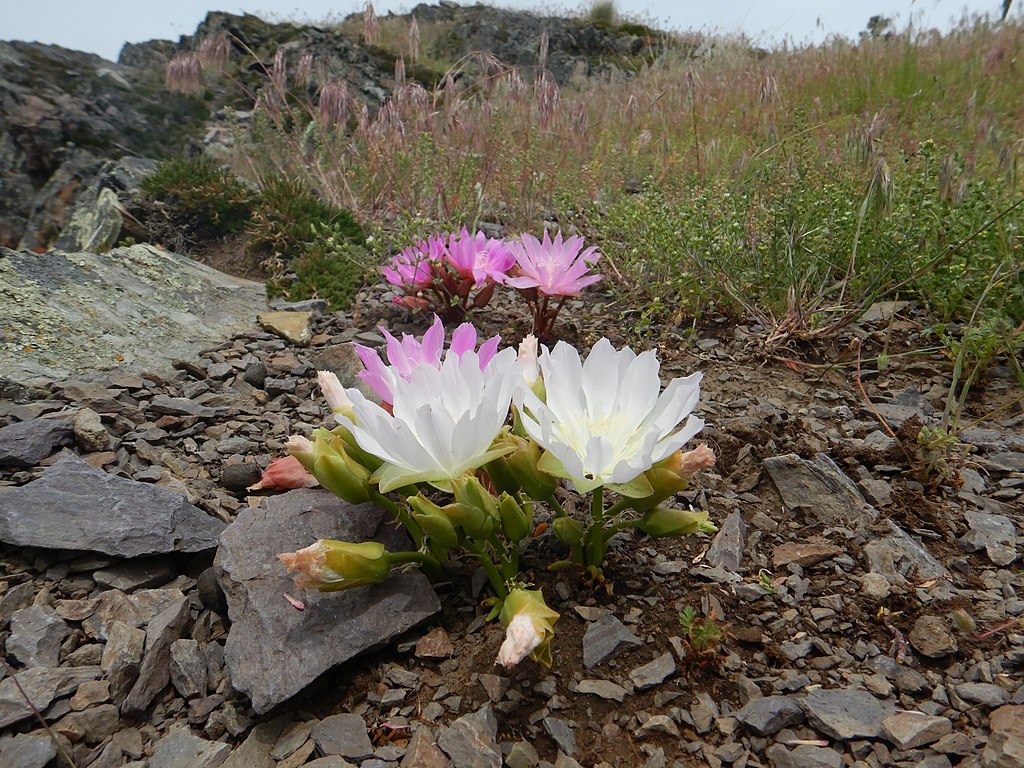 7. Artemisia Frigida (Prairie Sagewort)
This widespread native species is part of the aster family. It is a low-spreading, semi-evergreen that features soft, grayish-green leaves and pale yellow flowers which grow in abundance. This plant is known to have an aromatic scent. Prairie Sagewort blooms in the summertime.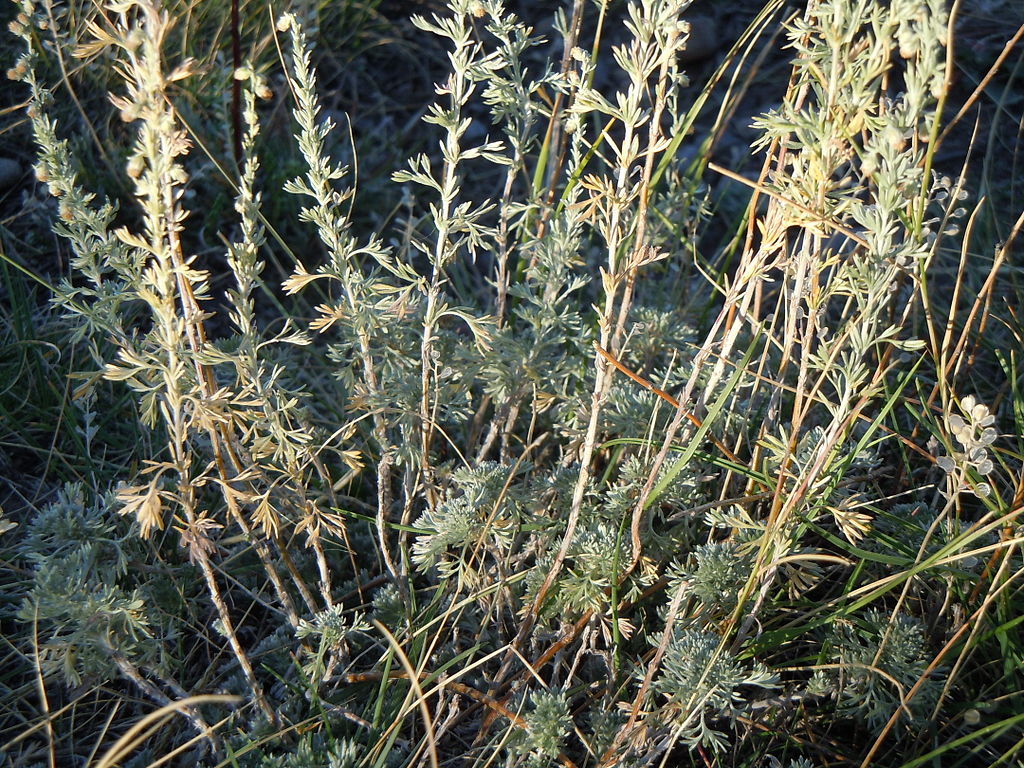 8. Prunus Virginiana (Common Chokecherry)
This Montana native, perennial plant has dark green and glossy leaves and dense clusters of white flowers. It also grows red fruit that ripens to a dark purple color. As a result, it attracts a number of different birds. In fact, Chokecherry is widely thought of as a very important wildlife plant in that it not only provides a food source, but also a vital habitat to these animals.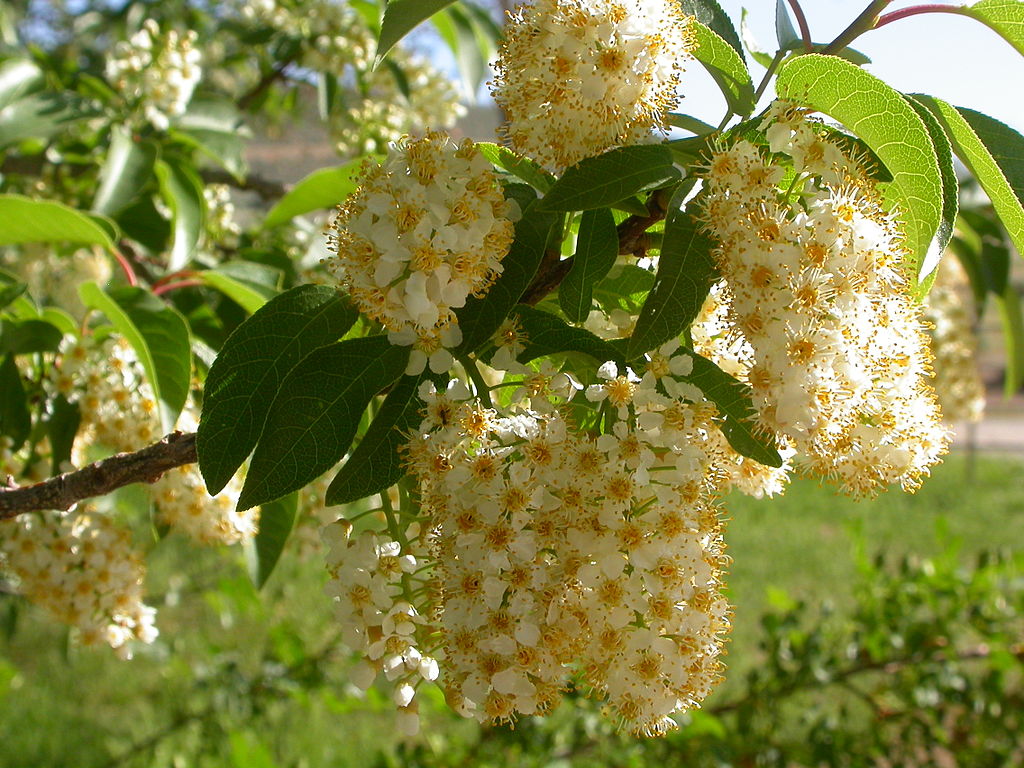 Incorporating Southwest Montana Native Plants into Your Landscape
Hopefully, this list of the best native plants for Southwest Montana provides you with some sense of your options. However, as we mentioned, it's nowhere near complete. There are many other native choices that can be incorporated into your landscape and provide you with functional and aesthetic benefits.

The key is having these native plant choices installed by a professional landscape company that has an eye for design as well as the horticultural knowledge of which plants will perform best on your property. There is a saying in our industry that goes, "right plant, right place." This means that you can't just choose a plant that you think looks nice, even if it's one that generally performs well in our region. You must also pay attention to the specific condition needs and install that plant in the right place on your property. If you don't, it could fail.

At Blanchford Landscape Group, we're using our extensive horticulture knowledge and background to help make the best plant choices that will perform best on your Southwest Montana Landscape. There are so many factors that go into this decision and the end result is a combination of that horticultural expertise combined with an eye for design. It all boils down to the fact that we're taking a well-thought-out approach to the installation and design so that you end up with a landscape that you will love while also reaping the benefits of utilizing native plants.

At the end of the day, if you want your finished landscape design to be one that you love from an aesthetic standpoint but also feel good about (knowing that wise plant choices were made), then it's important to work with a landscape professional who takes the entire process from plant selection to installation seriously. We believe that you deserve to have the best of all worlds.

Are you ready to begin the process of creating a landscape design that you adore using native plant material at your Bozeman or Big Sky, MT home? Let's connect and talk about your project. Then, we can meet and begin talking about your ideas. We can't wait for you to enjoy your beautiful outdoor space!
Image Source: Gaillardia, Penstemon Pinifolius, Ratibida, Echinacea, Penstemon Strictus, Lewisia, Artemisia, Prunus Virginiana