A wildflower meadow is a quintessential landscape element of Montana. You see them naturally occurring all around us and they are incredibly appealing and beautiful, not only for their colorful blooms but also for the gorgeous birds and butterflies that they attract.

Oftentimes, a wildflower meadow can be a lovely addition to a Montana home. They can help bridge the gap between the natural landscape and the property landscape in a way that creates a seamless transition.

If you're interested in creating a wildflower meadow on your property, it's important to recognize what's involved in terms of maintenance. If you want your meadow to continue to look and function its best, there are going to be some important considerations to keep in mind.

In order to help set you up for success, we've rounded up some of our best advice on growing and maintaining a wildflower meadow in Montana.
Thinking about How to Maintain a Wildflower Meadow From the Start
Whenever considering or getting started with a landscape design project, it always makes sense to think about the back-end or the big picture.

What will be involved once the project is completed?

It's easy to get caught up in what the design will look like immediately after being installed, but it's important to remember that in order to keep it looking (and functioning) its best, you must take ongoing maintenance into consideration. After all, a landscape is a growing and evolving living thing. It will not remain stagnant. You must be prepared to ensure it's properly maintained if you want it to continue to look its best.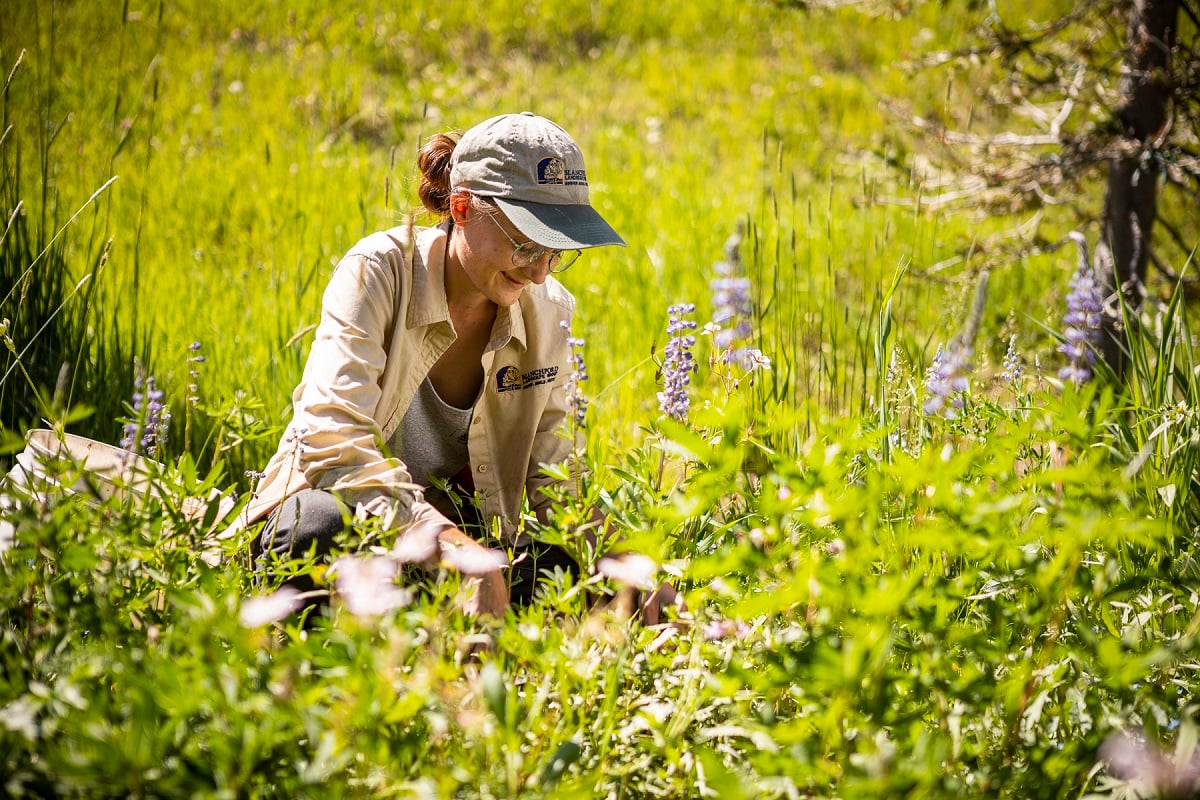 With all of this in mind, we find that many homeowners are interested in a low maintenance landscape. In other words, they recognize that their property is going to need ongoing maintenance work, but they don't necessarily want it to need a ton of extra maintenance. There is always a fine line between achieving the beauty that homeowners are looking for, but in a landscape that isn't incredibly high maintenance as a result.

A wildflower meadow can fit nicely into a low maintenance landscape in that wildflowers are native plants to Montana. This means they won't require lots of extra watering or care to continue to look and perform well.

However, that is by no means to say that a wildflower meadow is maintenance-free. You can't just "let it go" and expect it to continue to look great. We do find that a lot of homeowners have this misconception. But we'll fill you in on what's involved in keeping your wildflower meadow looking its best.
How to Maintain a Wildflower Meadow?
Wildflower meadow maintenance is about as labor-intensive as maintaining a perennial garden, if not more so because wildflower meadows are more likely to have unwanted grasses encroaching upon them. While a perennial bed is also mulched, which helps to naturally suppress weeds, you aren't applying mulch to a wildflower meadow.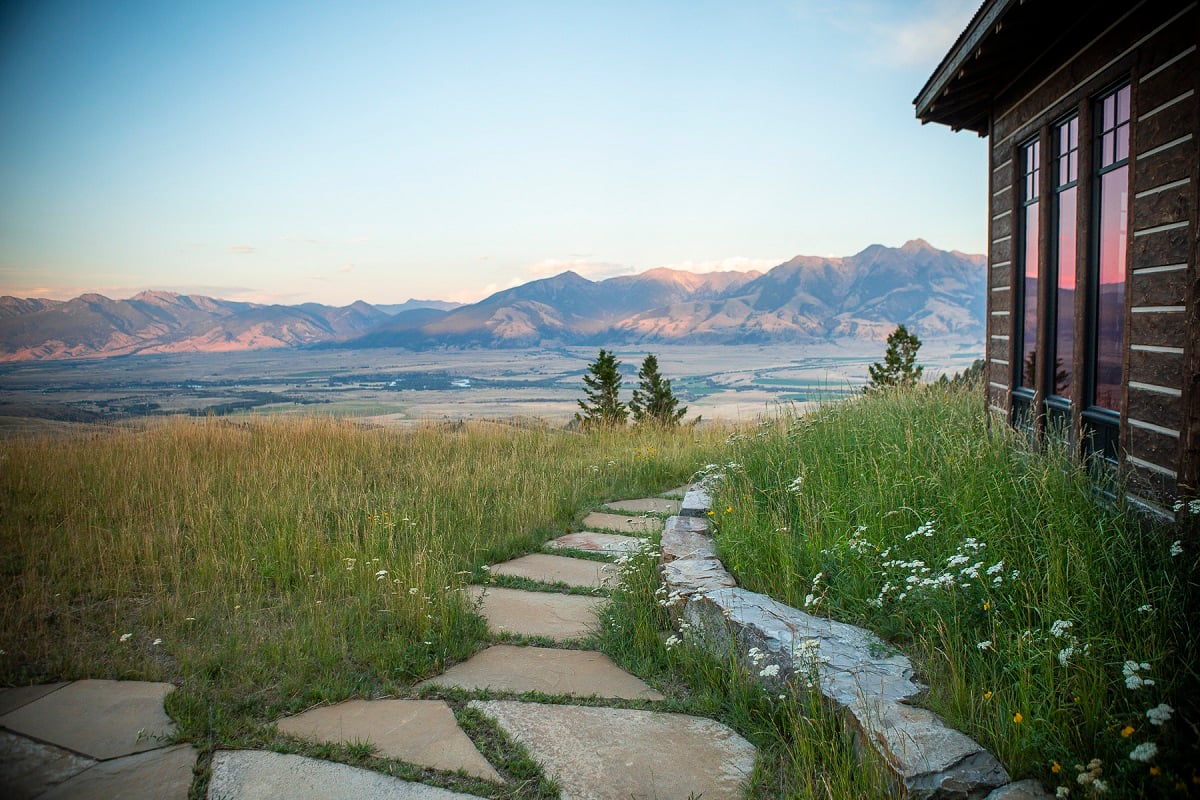 The fact that wildflower meadows are typically planted at the border between the natural landscape and the one we've created on the property also puts them in line with invasive weeds from nature. As we've mentioned, meadows can make a lovely natural border and gently transition a property into the surrounding natural habitat. But you don't want your meadow to suddenly be taken over by the surrounding landscape as it will ultimately become messy or disappear entirely.

If you just let your wildflower field "go," you are going to have weeds take over. They will outcompete the wildflowers and in time, you'll eventually have more weeds than wildflowers.

That's why it's so important that weeds are properly addressed in your meadow. Weed control is easily the number one maintenance task involved in caring for a wildflower meadow. While we can also treat a wildflower meadow with fertilization (similar to what a perennial bed would receive), it's important that fertilization occurs selectively—or else we're just fertilizing the weeds, too. We might also incorporate some compost to assist with water retention and possibly keep some weeds at bay.

But without a doubt, weed control is key to wildflower meadow maintenance.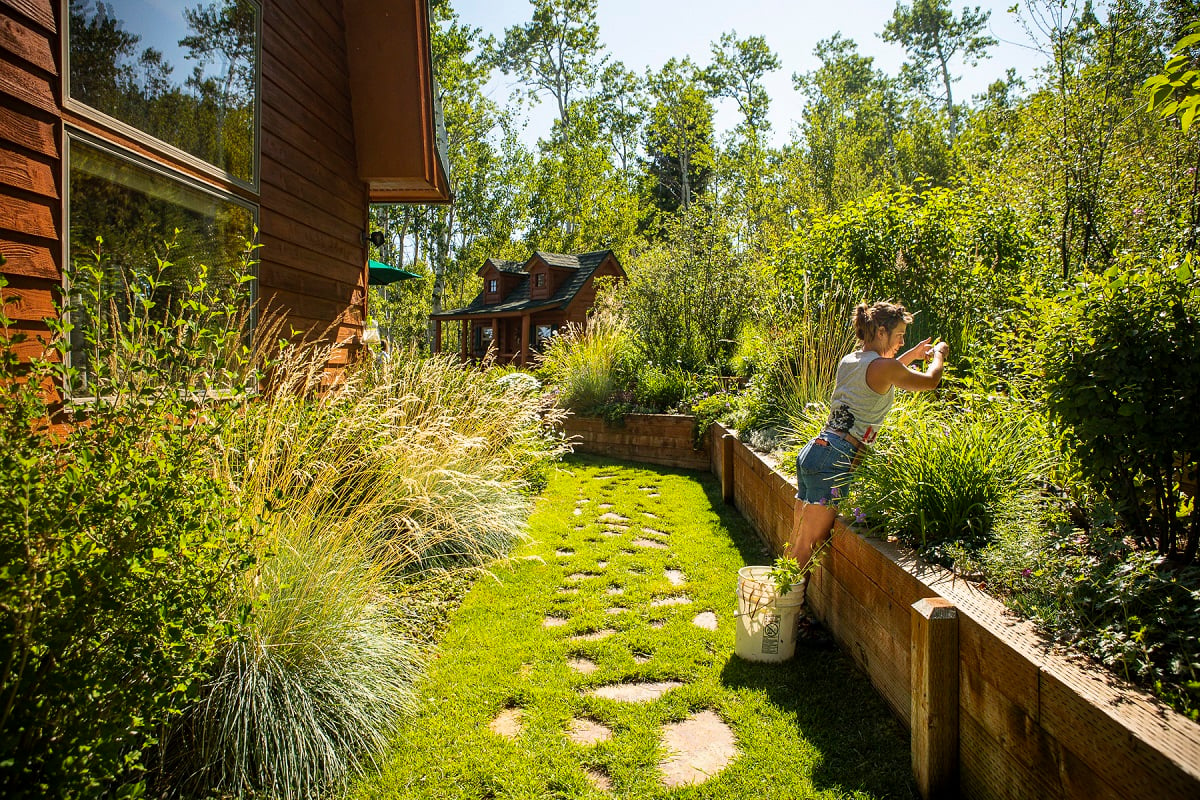 Targeting weeds within meadows comes down to knowing what you're dealing with and addressing it early. This takes quite a bit of horticultural knowledge. While some landscaping companies utilize a blanket weed control spray and just try to knock everything back, this can harm your wildflowers. How to approach weeds needs to be a case-by-case decision. If it's an area that is prone to noxious weeds, getting the most invasive species out first will be key.

It's also important to recognize that even some species of wildflowers can be invasive. A Shasta Daisy is a good example. If you allow it to, your entire meadow could soon only become filled with Shasta Daisies. Chances are, you were looking for a mix of wildflowers so keeping the spread of one particular, invasive variety will also be key to maintaining that balance.

Another problematic scenario we've seen is when wild roses are planted within a wildflower field but in time, rose suckers start to take over. Rose suckers are shoots that "suck" the needed nutrients away from the main rose bush and weaken the plant. This can cause the main part of the rose bush to die and the suckers to completely invade the landscape.

In this way, you can see how it's so important to address potential problems early on. It's also important to make the best decisions about what plants are used in your wildflower meadow from the very start.
Building a Wildflower Meadow in Montana
At Blanchford Landscape Group, we have experience working with wildflower meadows from all angles. We have built them from scratch on a new landscape and then transitioned into maintaining them.

We have also come in to work on an existing wildflower field and help get it back into shape. If it is too far gone, it sometimes makes sense to start over. Sometimes a property had some wildflowers, but it went completely to grass. In time, even ordinary grass plants can outcompete the wildflowers if not dug up to let the wildflowers spread and thrive.

No matter what the case, a wildflower meadow does need to be reseeded on an ongoing basis in order to ensure the constant growth of the wildflowers. You'll always naturally be losing some to the competition and wildflowers do tend to naturally thin themselves out over time. But reseeding each year will help to ensure that your wildflower meadow continues to look full and healthy.

Your wildflower meadow will also require a cutback at the end of the year. In the same way that we'd come in and deadhead a perennial bed, we'll cut everything in the wildflower meadow down to the ground. But even this is a thought-out process (not just coming in and hacking everything away). We are thinking about cutting the seeds so that they can help self-feed the area.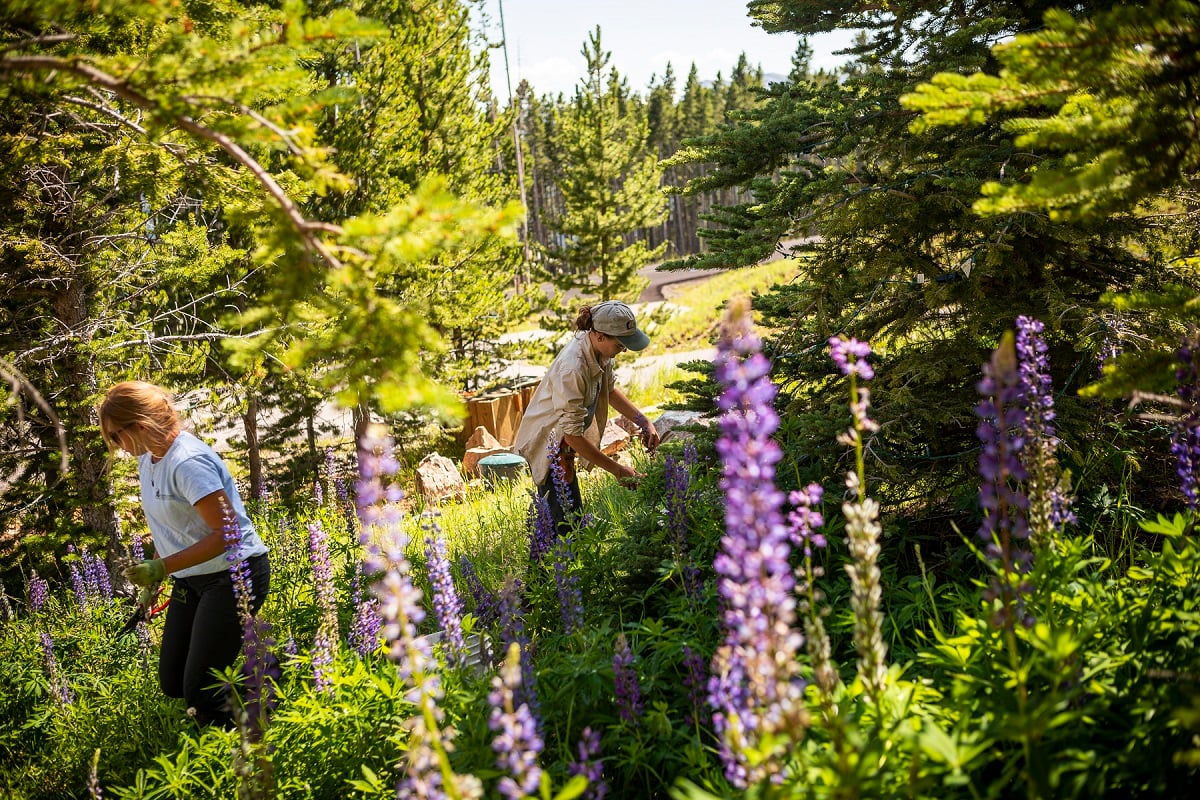 Should I Add a Wildflower Field to my Southwest Montana Home?
Now that you know a little bit more about what's involved with wildflower meadow maintenance, you might be wondering if it's the right fit for your home. We absolutely think that a wildflower meadow can be a lovely addition and we use them quite often to create that natural border that we talked about. We also find that many homeowners love the idea of attracting birds and butterflies so they can connect with nature, and wildflowers are great for that.

It's just really important for homeowners to recognize that wildflower meadows are not maintenance-free, as we often find people tend to believe. The last thing that we'd want is for a client to be unhappy with their meadow because they had unrealistic expectations of what it would involve. Failing to properly maintain your wildflower meadow will mean that you'll end up losing it.

But that's not to say that you need to be out there caring for it.

A landscaping company that offers the right landscape maintenance services can help. At Blanchford Landscape Group, we have a dedicated Garden Services Division designed for just these types of tasks. We know that maintaining a wildflower meadow takes a higher level of horticultural knowledge and experience and that's just what we have to offer.

At Blanchford Landscape Group, we believe not only in designing and installing beautiful landscapes but in sustaining them, too. That is certainly true for wildflower meadows. We want you to have the peace of mind that your wildflower meadow will continue to offer you the beauty and enjoyment that you wanted from it when you chose to have it installed.

Are you ready to begin the process of creating a landscape with a wildflower meadow that you'll adore at your Bozeman or Big Sky, MT home? Let's connect and talk about your project. Then, we can meet and begin talking about your ideas. We can't wait for you to enjoy your beautiful outdoor space!