Anytime that you or your clients make changes or additions to their Montana home, both interior and exterior, you want to make sure you're considering property value. That means you're looking at landscaping that adds value to a home—not takes away from it somehow.

There's no question that the effect of landscaping on property value can either be positive or negative.
Research has shown that some landscaping elements can definitely increase a home's value, while others can potentially take away. Most landscaping elements that would possibly take away from home value are items that are highly personalized—such as a family crest or initials installed within the paving. Sports courts, artificial grass, and an excessive amount of garden decor can also be things that are highly personalized to a specific homeowner and might detract from value during a sale.

While your clients might not be looking at selling their home now or even in the near future, they may still want to implement landscaping ideas to increase property value so that when the time comes, they're ready.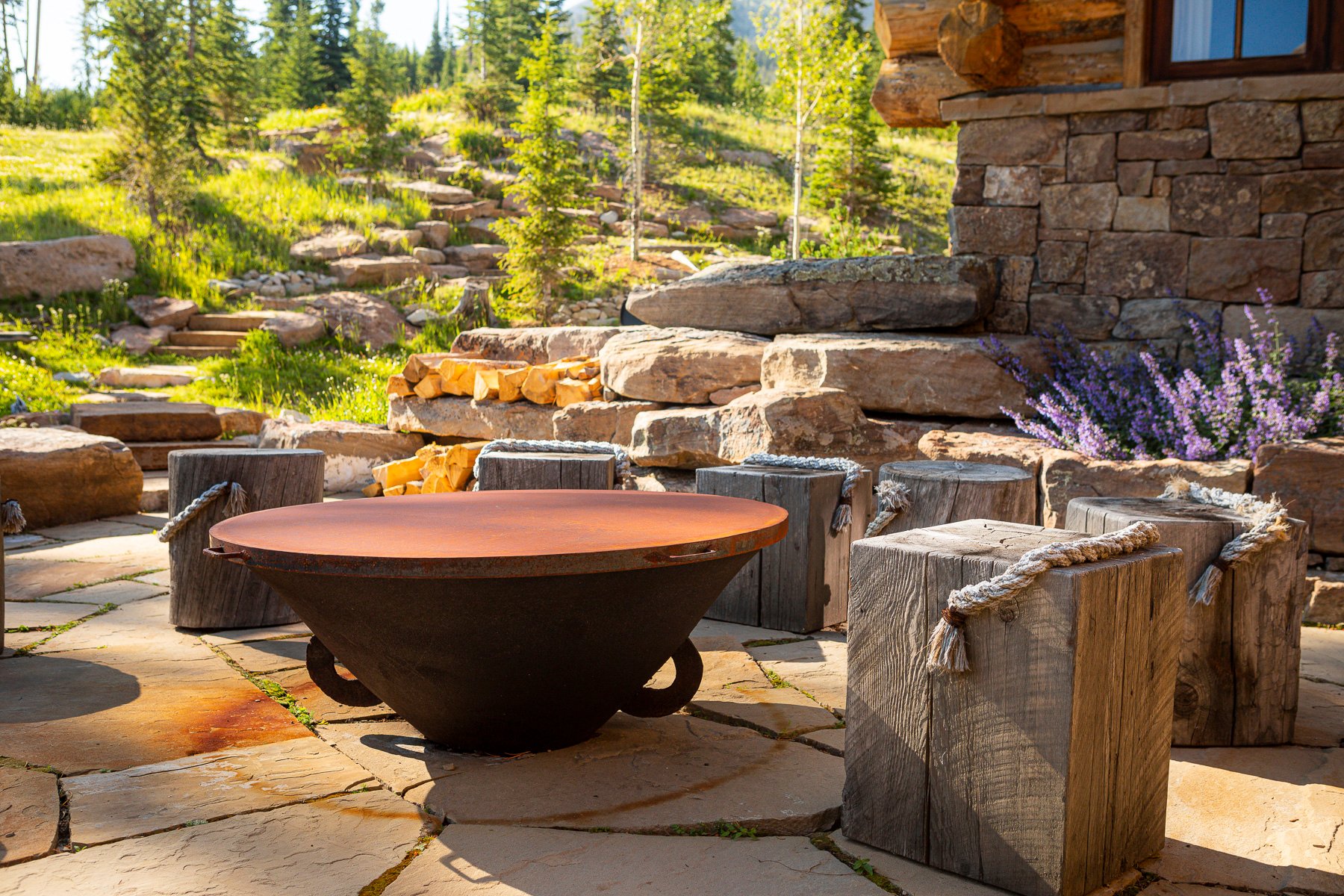 Whether you are a property manager caring for clients' homes or you're an architect designing a home or a builder building a new home, you might be looking for some ideas as to how landscaping will impact the property value. Maybe you're even a realtor looking to direct clients to the best options on the market. You want a better understanding of how landscaping fits into the home buying and selling equation so that you can give your clients the best advice.

That's why we've rounded up some of our best landscaping ideas to increase property value in Montana so that you can make wise choices and be able to offer expert guidance.
Simple but Effective: Keep it Neat and Tidy
While not necessarily a landscaping element to add to your property, a lot of research has shown that one of the factors that has the biggest impact on home value is simply keeping a neat and tidy property.

That means that keeping up with landscape maintenance has a positive effect on property value.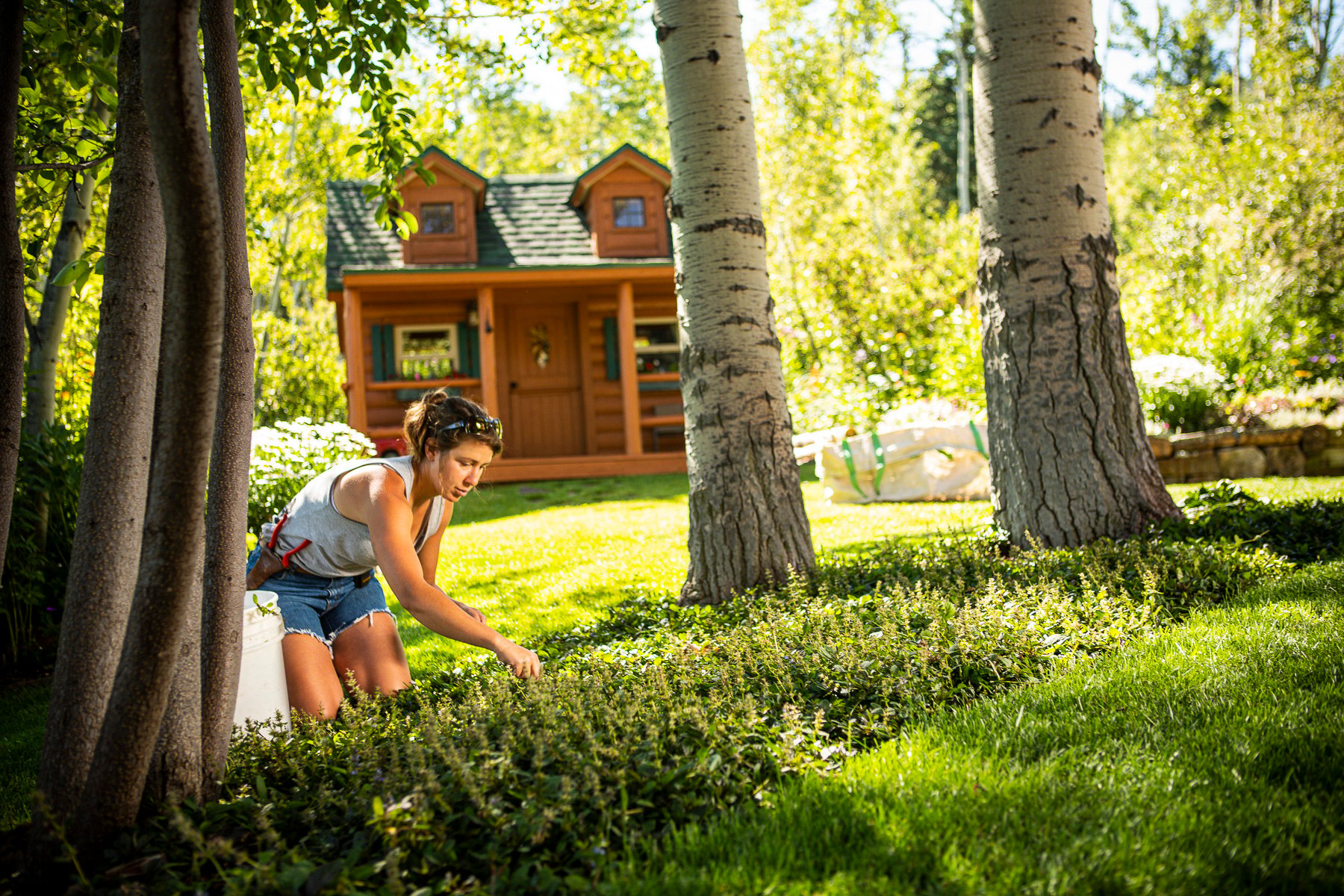 The fact is, a landscape is a living and evolving thing and if you become stagnant in maintaining it, it's going to show. Some of the landscape maintenance tasks that can make a huge difference in the overall appearance of a property include some of the following.
Tree and shrub pruning
Weeding
Lawn maintenance
Moving plants as they grow
Adding seasonal color at different times of the year
When you keep your property looking neat, tidy, and well-maintained, it has a big impact on the overall look and overall value of it.
Adding an Irrigation System
When it comes to landscaping to increase property value, adding an irrigation system can be a positive addition. Research points to the fact that most home buyers see a tremendous amount of value in an existing and well-functioning irrigation system. They understand that it keeps the lawn and/or landscape performing its best.

That's particularly important here in Montana where properties are often vacation homes where residents won't spend all of their time. They want to know that their property is going to continue to look and perform well even when they can't be there.

These days, many advances have been made in irrigation, including the advent of smart controllers, which allow users to make real-time changes. This can go a long way in water conservation efforts that are important to preserve water as well as save your clients money.

Smart irrigation technology has also included the use of sensors. There are rain, wind, and humidity sensors which can be incorporated into an irrigation system to adjust the amount of water that goes out based upon the data that they're collecting.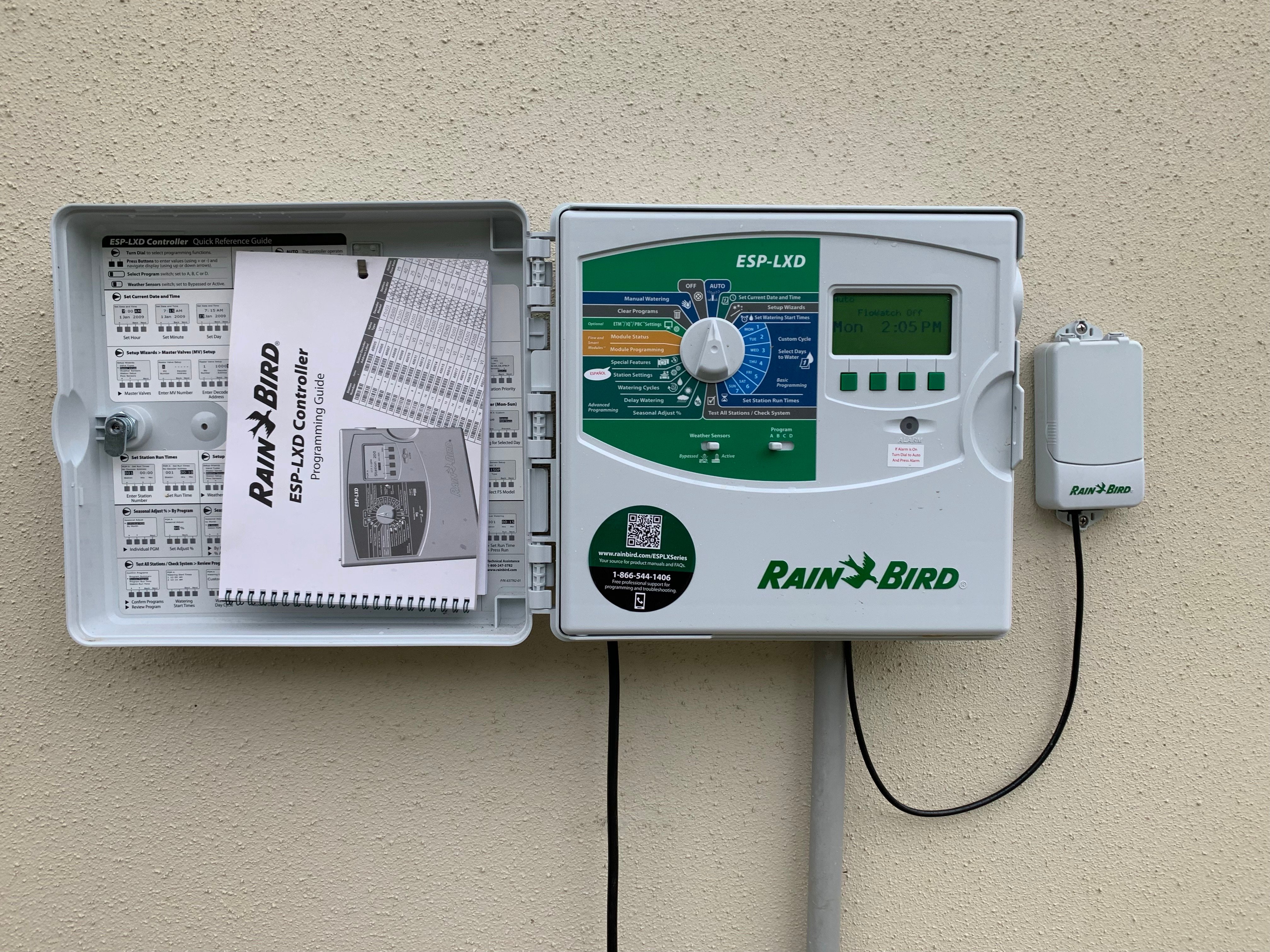 At Blanchford Landscape Group, one new technology that we've been installing a lot of is Rainbird's LNK WiFi module. This particular module is an easier and more economic way for homeowners to get the benefits of smart irrigation technology. The module uses the internet to communicate with the local weather station and determine its watering schedule.
Incorporating Landscape Lighting
If you're looking for landscaping to increase property value, then professional landscape lighting is another addition to consider.

One report found that landscape lighting can increase a property's value by as much as 20 percent. And the National Association of Home Builders reported that more than 40 percent of home buyers found landscape lighting to be an "essential" feature that they sought out.

The key, as these reports state, is that it is professionally designed and installed. Having bright spotlights shining in your face as you pull into the driveway or incorporating an excessive amount of pathlights so that it causes light pollution (and impacts your view of the night sky), is going to have a negative effect.

That's why we have always said that with landscape lighting, less is more.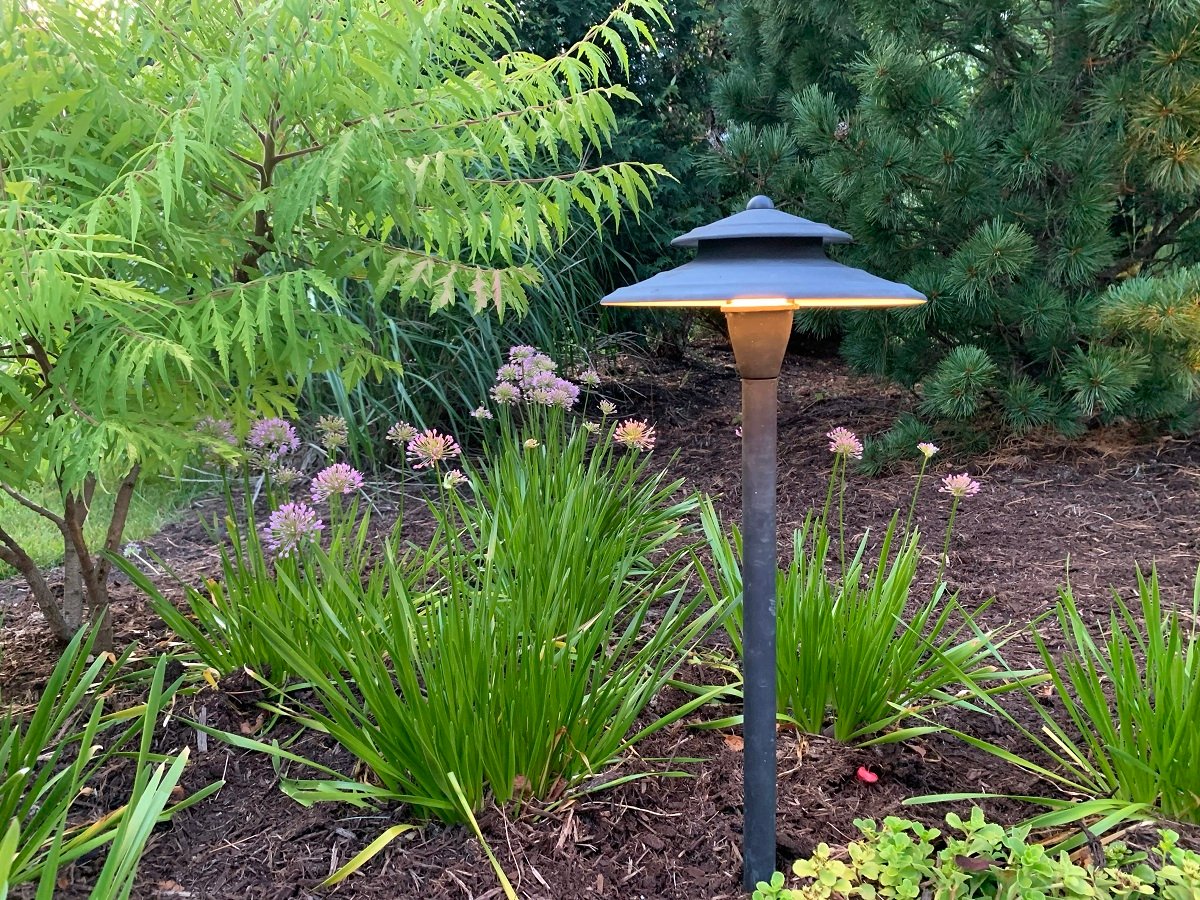 Your clients need just the right amount of lights to be able to see and safely navigate their space when the sun goes down. But you do not want so much light that it has a detrimental impact.

There are many lighting techniques that can create a beautiful and effective lighting solution. For instance, to go along with an effort to avoid excess lighting or light pollution, you'll want to make sure that your design is focused on using downlighting appropriately—not uplighting which really can mess with the view of the nighttime sky. Downlighting simulates the light of the moon shining down.

In order to get the most value out of lighting, you want to make sure that it's LED lighting technology. This is the best on the market and at Blanchford Landscape Group, we have moved exclusively into offering LED lighting. There are some key benefits to this. LED bulbs last longer, are more durable, and are more energy efficient (meaning the energy bill will not rise significantly).
Creating Thoughtful Outdoor Living Spaces that Inspire Time Spent Outside
Outdoor living areas are another element of landscaping that adds value to a home. People want spaces that inspire them to spend more time outside.

An outdoor living space starts with a patio, which is a hardscape area that will add functionality by becoming a place where people can sit and relax, enjoy a meal outside, or entertain.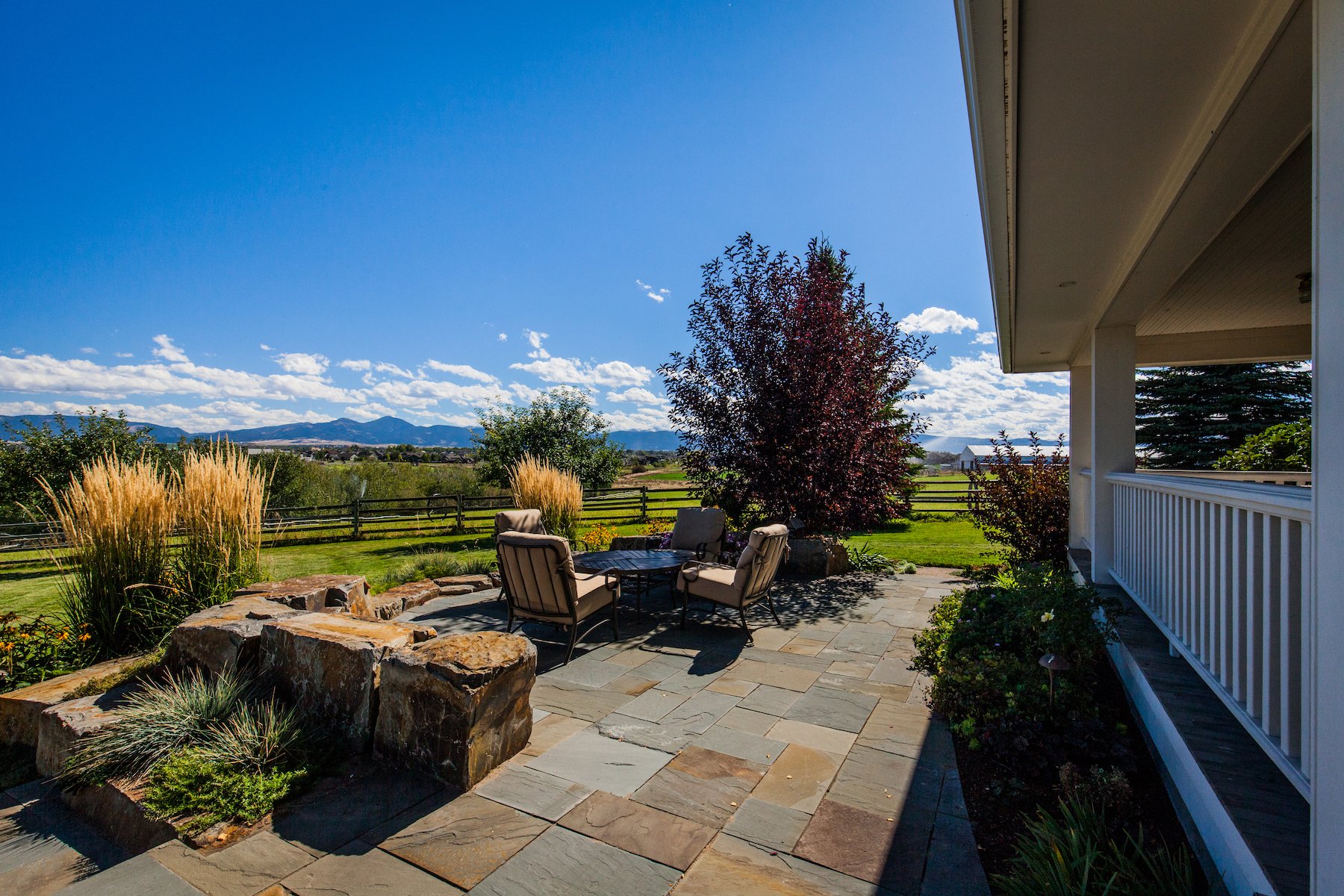 But there are a variety of amenities that can be added to an outdoor living area to make it even more appealing and enjoyable. Any of the following are positive additions that will help the value of your home.
An outdoor kitchen
Garden near the patio
Pergola or pavilion
Landscape lighting
These additions will not only potentially help your client's resale value but will also allow them to enjoy the space more while they're living there.


After all, it shouldn't just be all about return on investment (or, "ROI"). There is something that we call "Return on Enjoyment," or "ROE." This is all about getting the most out of your outdoor living spaces while you are living in the home.
Choosing a Landscaper that has Landscaping Ideas to Increase Property Value
At the end of the day, making sure that you're incorporating landscaping to increase property value, and also keeping up with landscape maintenance, boils down to finding the right landscaping partner.

Whether you're looking to help a client make wise additions to their property, you're designing a new home and have the opportunity to add some of these elements, or perhaps you're affiliated with the real estate market and want to guide your clients toward wise purchases (or maybe help them sell a home), you want to make sure that you're working with a landscape pro who gets it.

At Blanchford Landscape Group, we have lots of landscaping ideas to increase property value. And we're available to help guide our clients through making the best choices for their Montana home. That means being able to answer questions as well as take clients' ideas and blend them with our expertise to create something that has both ROE and ROI value.

If you're a custom home builder, architect, property manager, or realtor in the Bozeman or Big Sky, MT area and would like to learn more about how we can provide landscaping services to your properties, let's connect. We love partnering with winners and would love a chance to succeed together.