Are you looking into how you can transform your boring backyard in Southwest Montana into something more functional?

Oftentimes when homeowners come to us for a landscape makeover, one of the things they tell us is that their yard feels "boring." They don't spend as much time outdoors as they want to because there's nothing to do when they're out there.
This is where a great landscape design can really shine! It's all about finding ways to bring people outdoors more often. In fact, this is what drives our passion here at
Blanchford Landscape Group. We love that we get to inspire people to spend more time in the beautiful outdoors.

With all of that in mind, we've rounded up a list of boring backyard ideas that come from projects that we've worked on in the past. Hopefully one of these will spark an idea for your own backyard so you can start to transform it into something that you love and that encourages you and your family to get outside.
1. Think About Your Lifestyle
When we think about a boring backyard makeover, we often start by talking to the client about their lifestyle. What is it that they wish they were spending time outside doing? This answer can really differ for everyone.

Ultimately, the goal is that we are targeting your vision. We aren't putting together a landscape design based on what your neighbor has.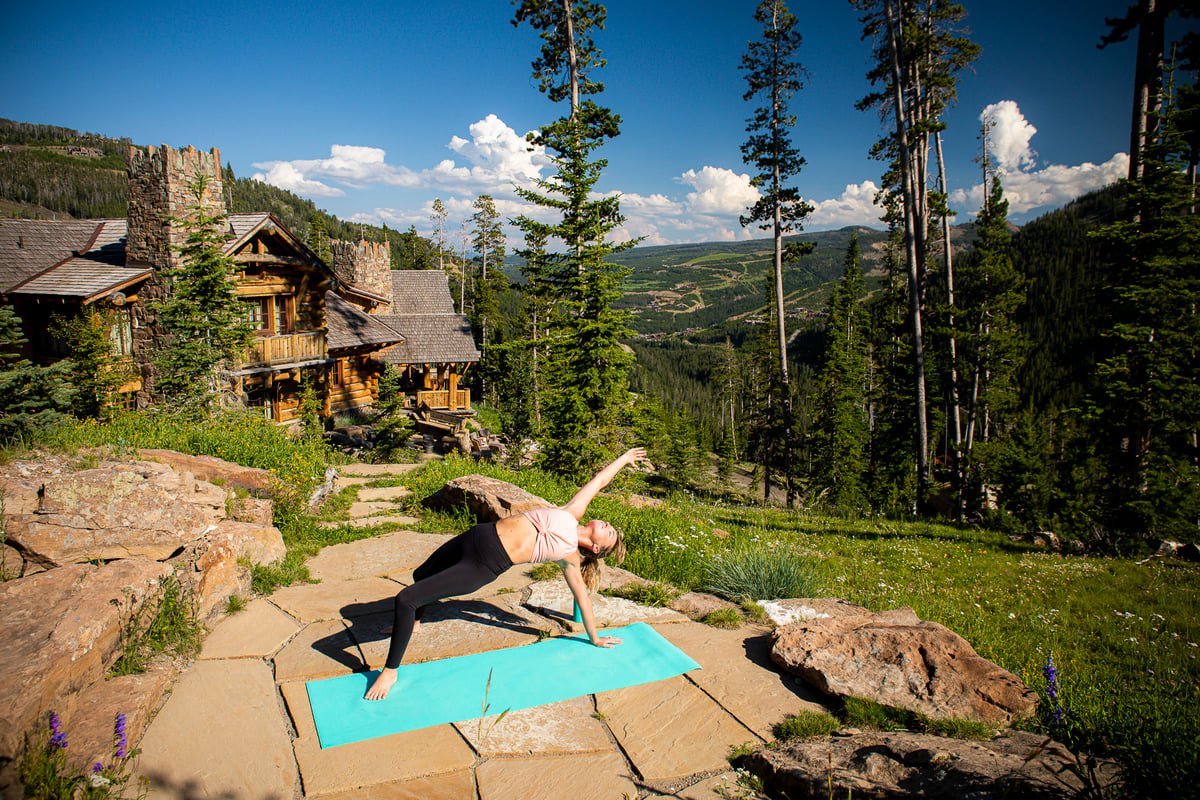 We are creating something personal and targeted for you and your lifestyle.

Here are a few ideas for brainstorming.
Do you love the idea of doing yoga outside?
Do you just need a quiet space where you can relax and read?
Will you need shade in order to make your space more usable during certain hours of the day?
At what times of the day do you want to be outside? Do you envision spending a lot of time outdoors in the evening hours?
Will you be dining outside?
If you are serious about using your outdoor space more, it's really important to think about how you want to use it. Ultimately, we can't emphasize enough that this is your space.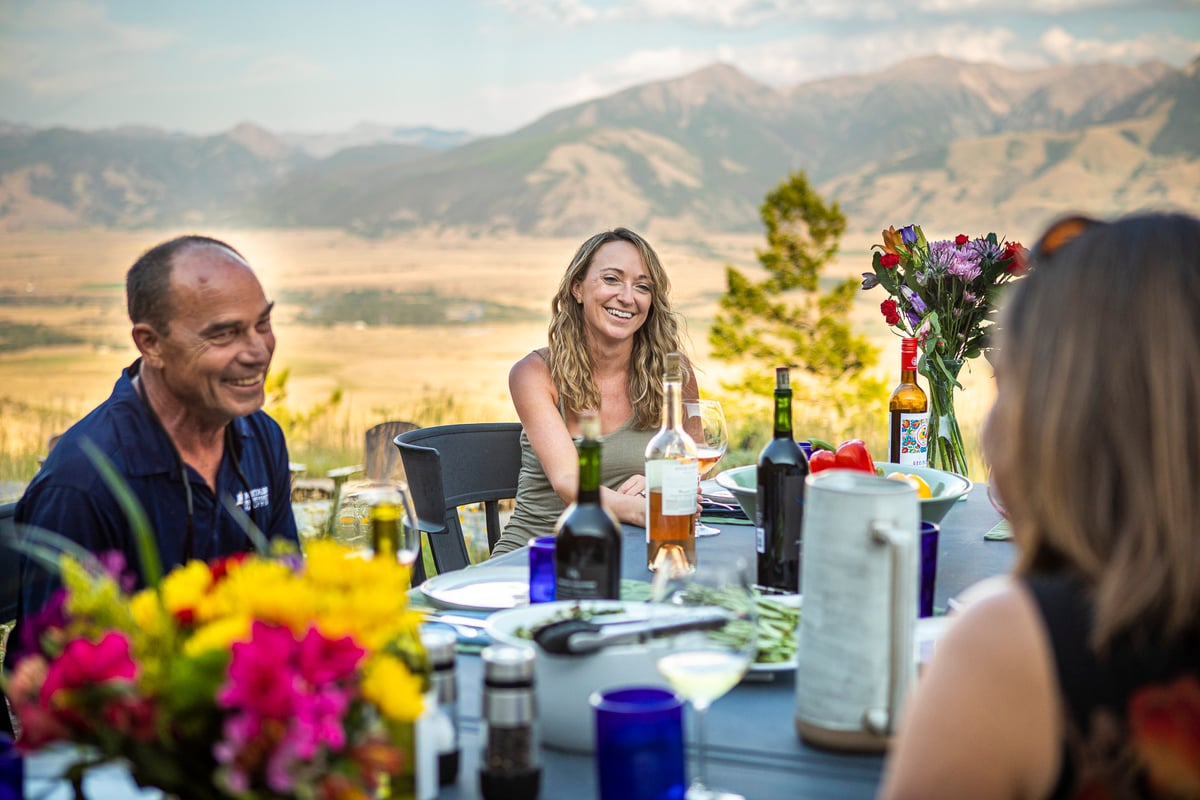 We will spend a lot of time during the design process getting to the bottom of what you and your family love to do and how you envision using your new space.
2. Consider your Entertainment Habits
Of course, oftentimes, a boring backyard makeover isn't just about how the homeowner wants to use the space for themselves, it's also about how they like to entertain. So we also want to find out more about what kind of entertaining you plan to do. This information will be important in making sure your space is ready for entertaining the way that you envision.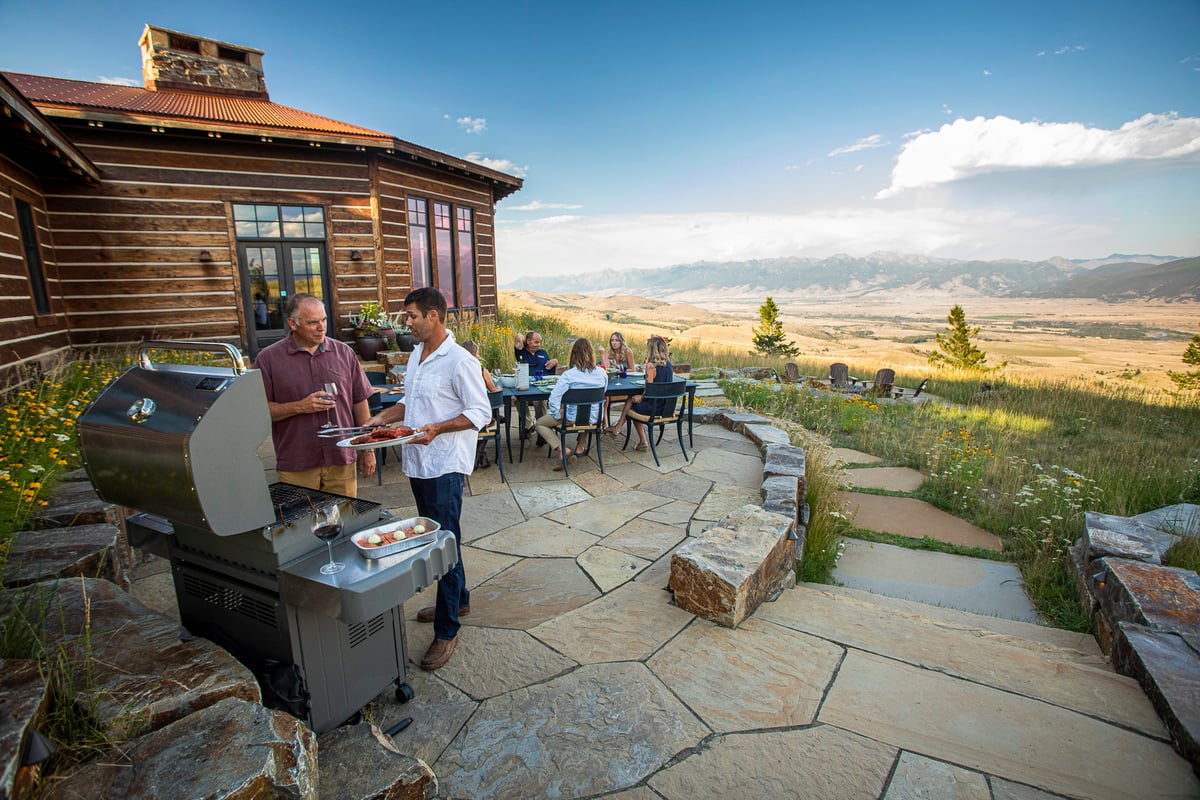 Here are some thoughts to ponder.
How many people do you typically have over?
Will you be dining outdoors with guests?
What else do you want to be able to do while guests are over? Do you want a fire feature area where you want to be able to seat everyone?
When it comes to creating a backyard where you love hosting people, it's important to think about how you like to host and what you like to do. Thinking about these plans ahead of time will help ensure that your space has everything that you could want or need to enjoy time with guests.
3. Think about Outdoor Living Features
Outdoor living amenities are really what help your space to become inviting and more usable. Thinking about the first two points that we talked about (your personal lifestyle and how you like to entertain) will help facilitate a discussion on what amenities might be enjoyable in your space.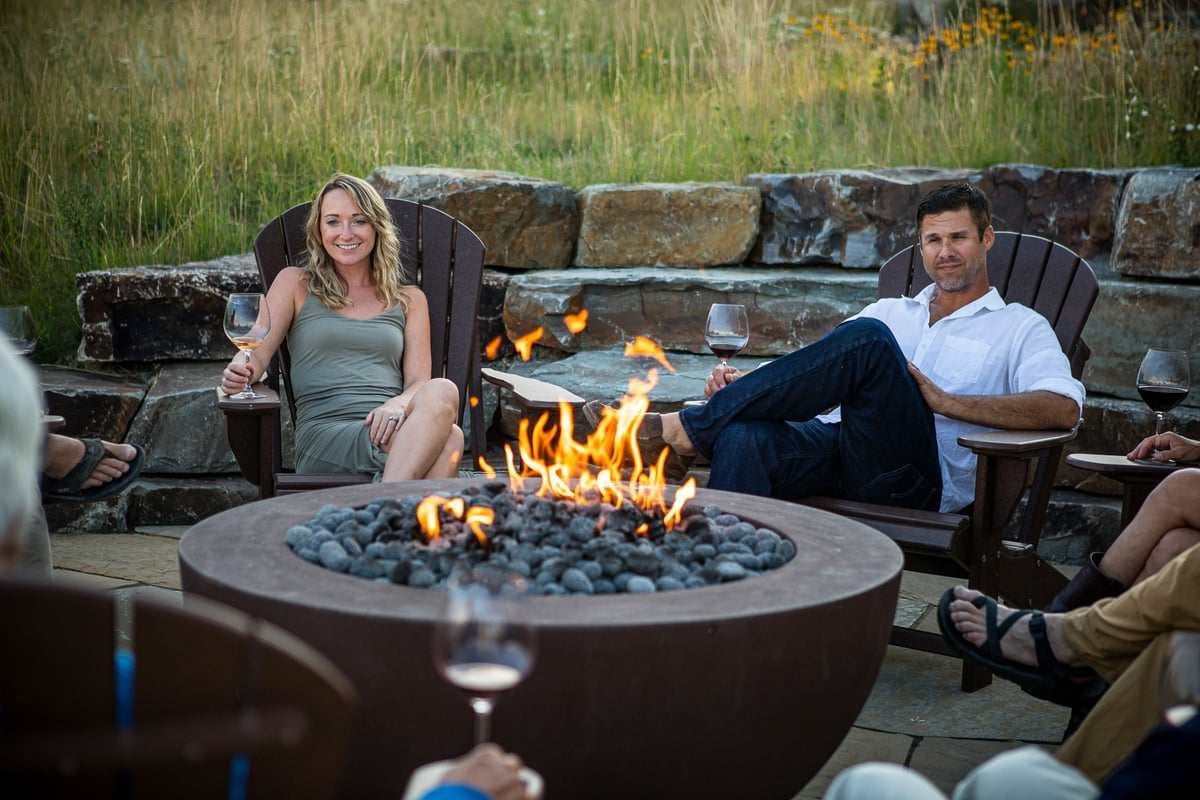 Of course, perhaps there are amenities that you've never enjoyed before because you've never had them. These might inspire you to use your outdoor living space in new ways.

Here are some of the possible features that you can add to your outdoor living space when completing a landscape makeover.
Outdoor kitchen
Outdoor heaters
Lawn game areas
Pergola or pavilion
These features and amenities ultimately help to make your outdoor living space much more functional. Oftentimes, homeowners are looking for multiple boring backyard ideas and create multiple "rooms" for different purposes. For instance, you might have one space for dining and another for after-dinner cocktails by the fire.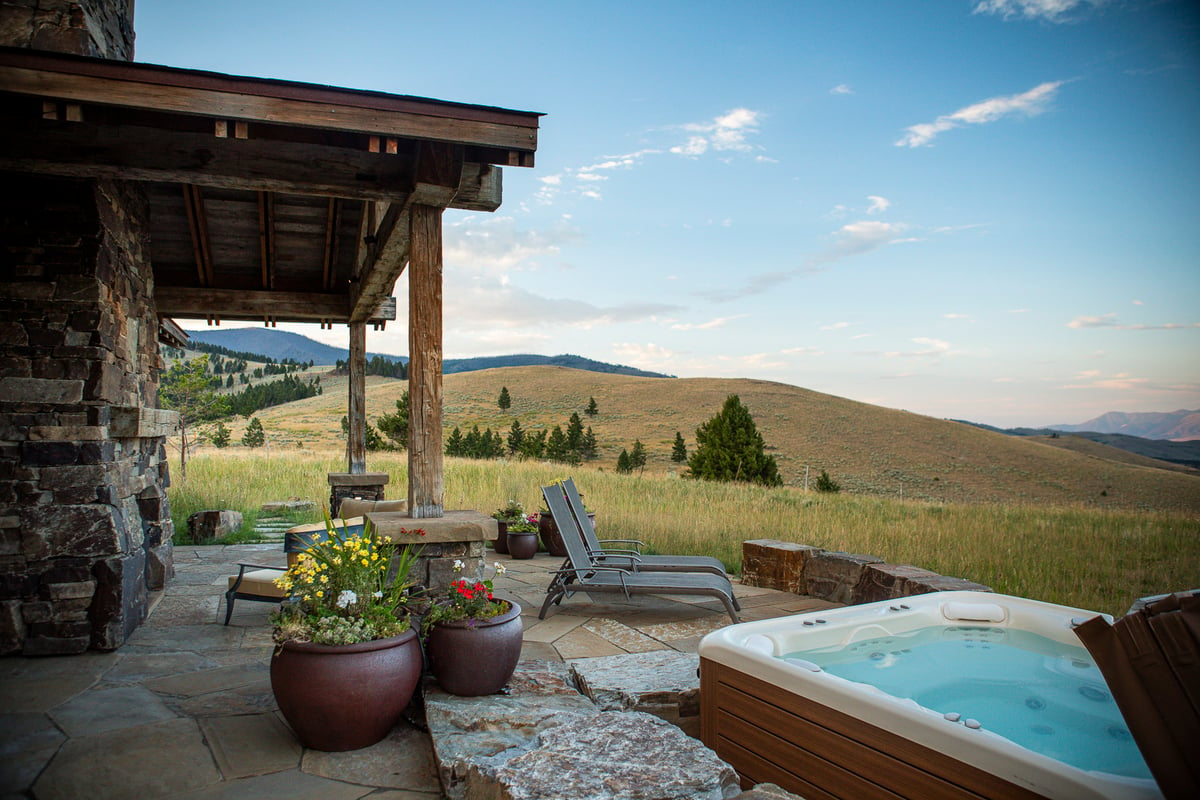 At Blanchford Landscape Group, we've worked on a lot of properties where we've created these various outdoor rooms to have multiple spaces where homeowners can enjoy their time outside. Sometimes these rooms are delineated by landscaping or by boulders or sometimes they're just created on different spots on the property.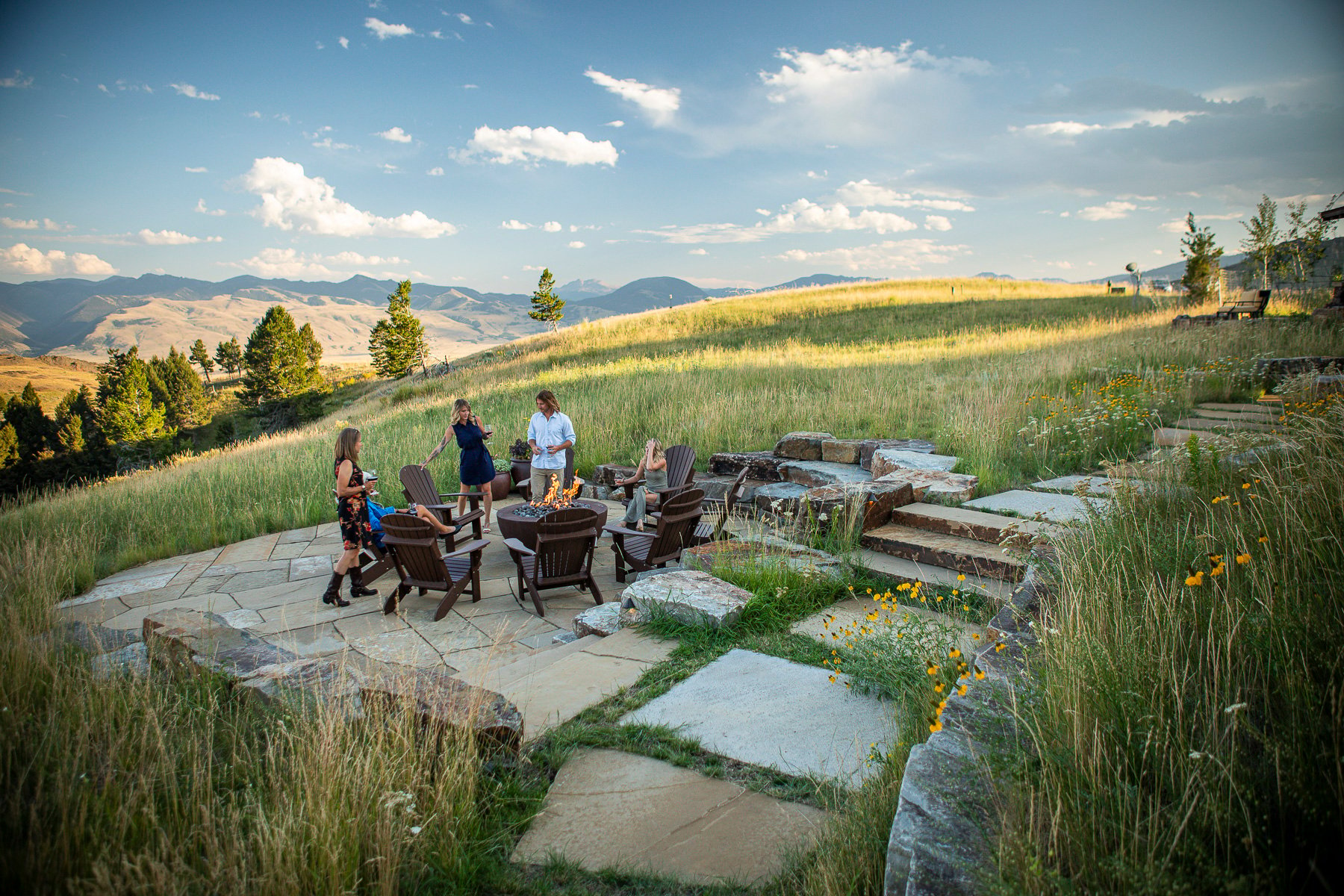 Whatever the case may be, you want to think through how you can fully meet all of your different interests and needs throughout an entire day and night so that you can spend much of it outdoors.
Working with a Landscape Designer on Your Landscape Makeover
As you can probably tell, we spend a lot of time talking to our clients about how they plan to use their finished space. But not all landscape designers operate this way. When searching for a landscaper to help you with your landscape makeover in Southwest Montana, it's important that you are selective in choosing one who will take the design process seriously—and personalize it to your wants and needs.

After all, you want your finished landscape design to not only look great but to function great, too. It should be a space that inspires you to spend more time outside.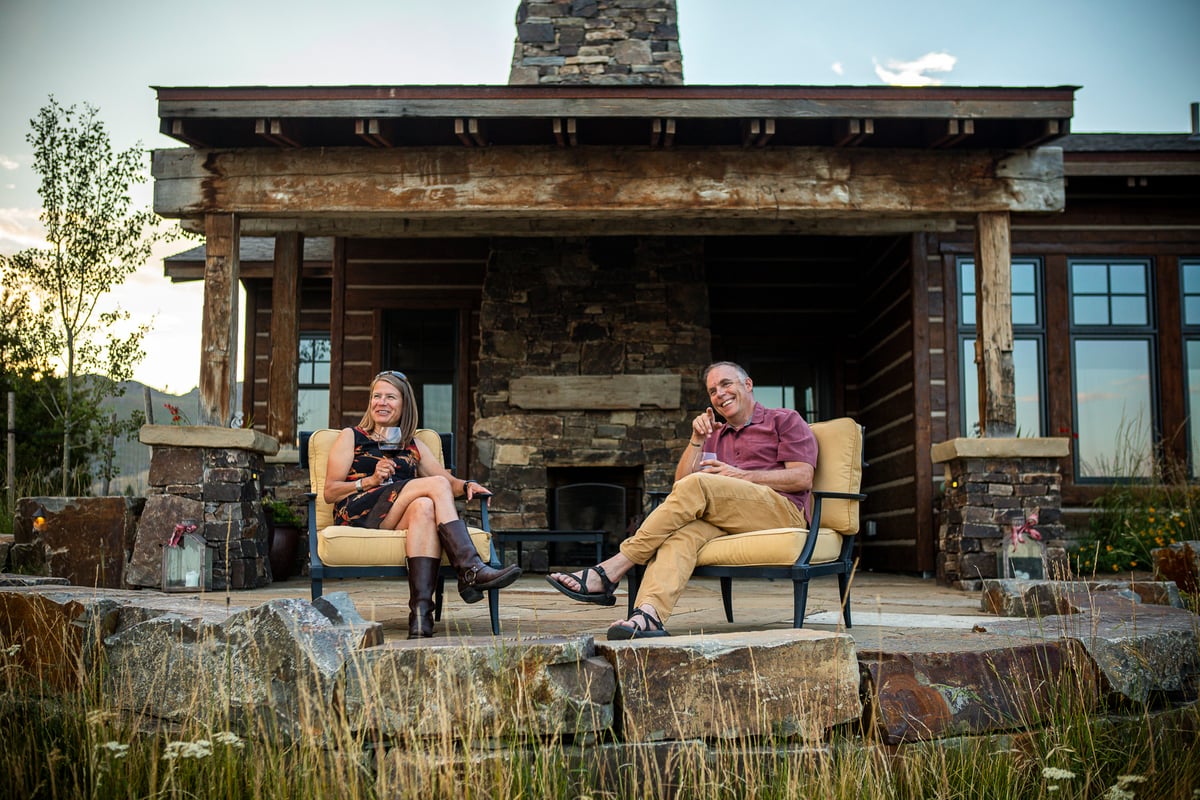 At Blanchford Landscape Group, we want you to end up with outdoor living areas that you love. That means creating a space that will help inspire you and support you in your efforts to spend more time outside.
The design process is often a blend of your ideas with our ideas and expertise—which come together to create an amazing end result. You can also count on us to always answer your questions as we go through the process. We are available to be your guide and to help you make wise choices. When you're taking the time to work through the options with a professional guiding the way, you know that you'll be happy with the finished project.
Soon, rather than looking at a "boring backyard," you'll be spending more time in the beautiful outdoors and soaking in every minute of it.
Are you ready to get the process of designing your outdoor living area started at your Bozeman or Big Sky, MT home? Let's connect and talk about your project. Then we can meet and begin talking about your ideas! We can't wait for you to be able to enjoy your amazing space.