When it comes to spending time outdoors, you want to get as much out of that experience as possible. Choosing the right outdoor living amenities can help enhance and even extend your time outside. A pergola is one such amenity. Not only does it add beauty to your space but it also serves the functional purpose of casting shade. That's assuming that you take into consideration where to put a pergola. If designed in an unwise spot, a pergola could actually take away from your outdoor experience.

We've rounded up some of our best pergola design ideas. By making wise choices, you can get the most out of a pergola on your Southwest Montana property. Here are some key considerations to take into account as you consider where to put your pergola. And, how will it best enhance your time outdoors?
What is a Pergola?
Before we go any further and share some of our pergola design tips, we thought it made sense to talk about what a pergola is. Of course, considering you've searched for or stumbled upon this article, you likely already know.

Just to be clear and ensure we're all on the same page, a pergola is a structure with an open roof, which allows you to see the layered beams above. Pergolas can be incredibly charming in terms of their architectural detail and they add a lot of interest to an outdoor space purely for the aesthetic appeal. But, as we mentioned, they also serve the functional value of creating shade. Instead of the sun beating down on you, you'll have filtered light casting through. Unlike a true "roof," it doesn't block all of the light, which is one of the great benefits of a pergola. You'll still get lots of natural light and be able to fully immerse yourself in the outdoor experience of your Bozeman or Big Sky, MT home.
Where Should I Put a Pergola?
When it comes to getting the most out of this feature, pergola placement is such an important consideration.
Situated for Shade
Ideally, you want to think about orienting your pergola so as to target the mid-to the late-day sun as this is when shade will be most desired. Your landscape designer should not just be plopping the pergola on any old spot. It should be situated to be able to provide the shade you're seeking.

Pergolas are such a great way to add "instant shade" for that mid- to late-day enjoyment of your outdoor living area. Other forms of shade, such as trees, take much longer to establish. But nobody wants an amazing new outdoor living space that is difficult to enjoy because it's too hot.

Pergolas can also serve as a wind barrier and help enhance your enjoyment of the space by blocking the wind.
Considering the View
Another really important consideration is the view. You don't want the pergola to block the view but rather "frame it" from under the space.

It also needs to be considered how the pergola affects the view from other places. Maybe it's perfectly framing a picturesque view when you sit underneath it, but it's completely blocking the view from another key area of your landscape. The goal is to situate the pergola in a location where it doesn't negatively impact the view somewhere else.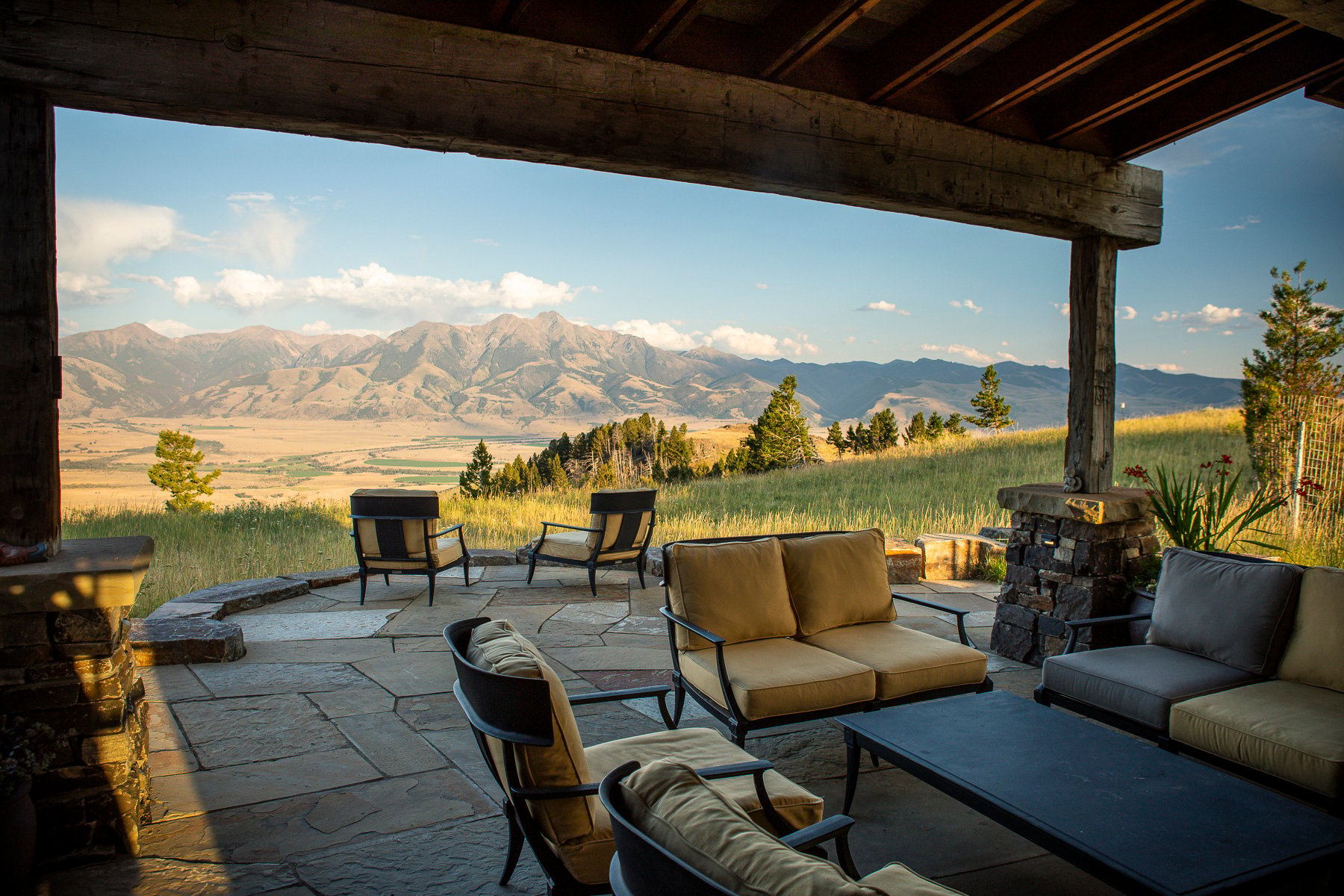 Adding Pergola Features
Pergolas usually pair well with outdoor dining tables and help to define an eating area. Because of their ability to create shade and block wind, they can also make eating outdoors an overall more enjoyable experience.

You need not only consider a dining spot for a pergola. They can also work well within other outdoor living set-ups, particularly with other amenities added for increased enjoyment.

Adding fire features or water features to these areas increases the use and the overall experience.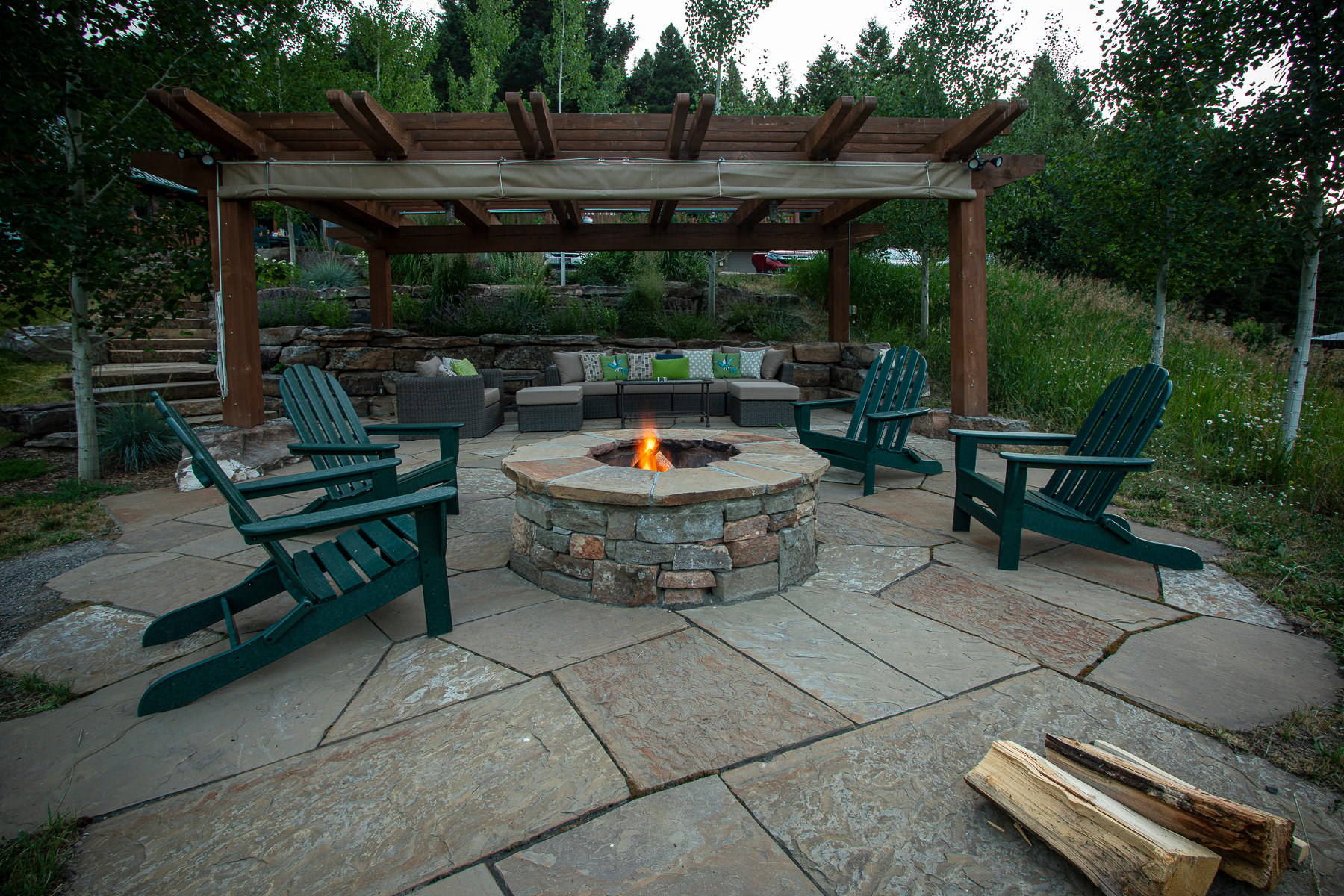 More Pergola Design Tips
Where to put a pergola is certainly one of the most important factors to consider. But there are other pergola design ideas you should also take into consideration. Here are a few more suggestions to get you daydreaming about the best use and location for your pergola.
Consider a Pergola in a Garden Area
Pergolas can be great at adding structure to the garden. This might be off of the house near the kitchen or dining area. You might even consider adding a small sitting area underneath your garden pergola to make it a "destination space." Some homeowners really love the tranquility and beauty of spending time in their garden.

You can even add vines to your pergola to truly integrate it into the garden. The vines will grow up and around the pergola, covering the structure even further adding not only more interest but also more shade and cover.
Get Creative with Your Pergola Design
While a lot of people think of pergolas only as being made of wood (and certainly many are), they can be made from many different materials. Steel or a combination of wood and steel are two great choices.

You can also get creative with the size and shape of your pergola. When you're having the structure custom-built and not from a cheap kit, the possibilities are endless! You might even think about adding subtle landscape lighting to your pergola. There are plenty of ways to make this structure a beautiful and functional addition to your outdoor living area in Bozeman or Big Sky, MT.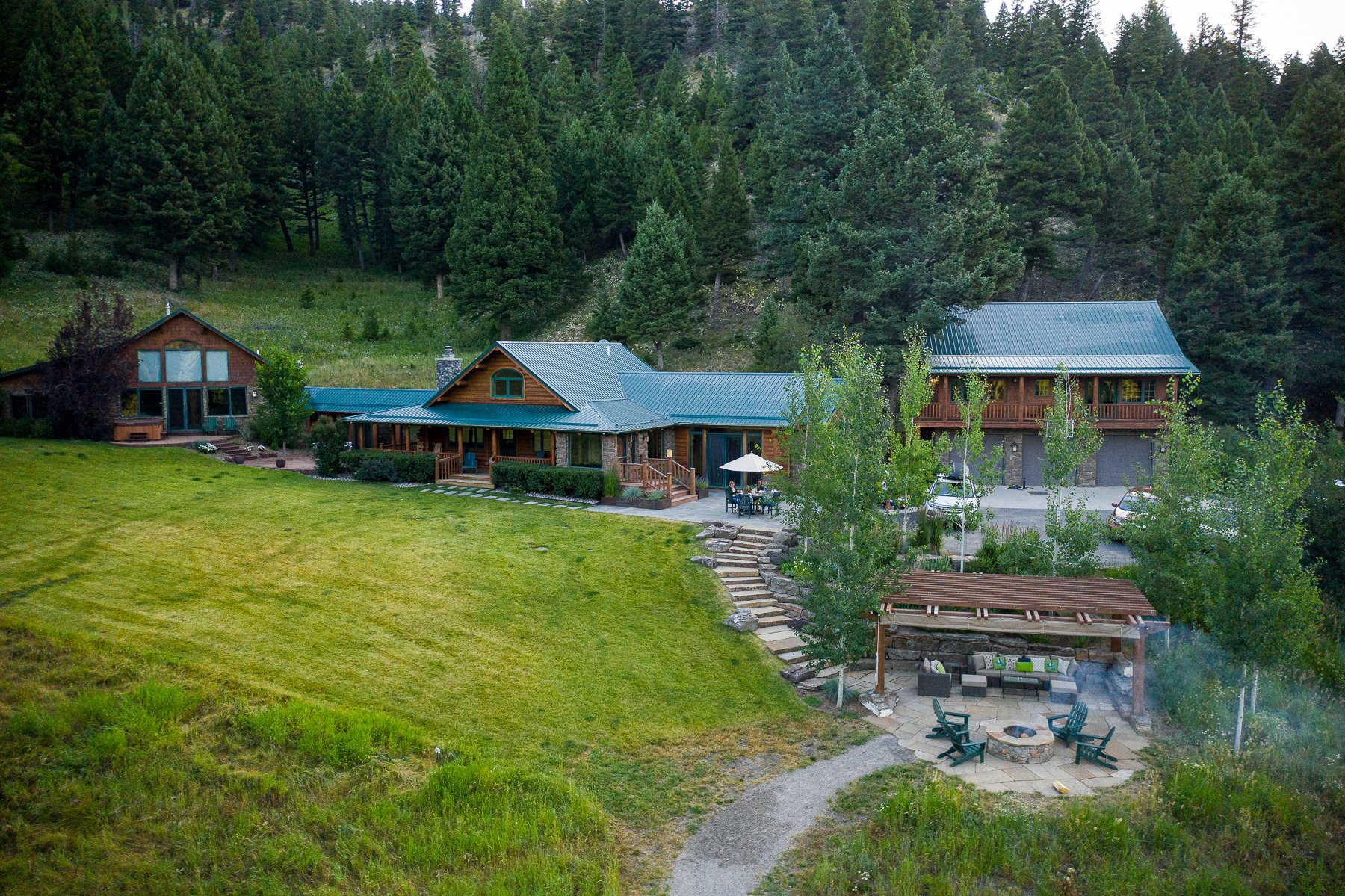 Choosing a Landscaper That Can Offer Lots of Customized Pergola Design Ideas
As with any outdoor living project, getting the most out of your pergola design comes down to choosing a landscape designer who can truly offer those customized ideas that are best suited to your specific property. The truth is, no two properties are alike, and trying to incorporate a cookie-cutter pergola onto your unique Southwest Montana landscape is never going to look right. Unfortunately, many landscape companies build pergolas from kits and you end up with something completely unoriginal.

As we've mentioned, other important pergola design details such as the perfect location are also incredibly important. The last thing that you'd want is for a structure like a pergola to ruin your one-in-a-million view because the proper placement was never considered. You also wouldn't want to waste the potential of creating shade due to location mistakes.

At the end of the day, it boils down to a wise choice in landscape design companies in Bozeman and Big Sky, MT. The pergola is likely only one piece of an overall outdoor living area and you want every single element to come together exactly as it should. If it doesn't, you know it will impact your use and enjoyment of the space.

At Blanchford Landscape Group, it is our goal to create the unique solutions that you've been looking for at your Southwest Montana home. We want to help you spend more time outside and get the most out of that outdoor experience.

While there's no question that choosing a landscape design company in Bozeman, MT can be a big decision, we don't want you to stress. By making a wise choice, you can feel confident that you're putting the work in the most capable hands.

Are you ready to learn more? Let's connect and talk about your project. Then, we can meet to discuss your property in more detail and come up with a detailed plan of action. We can't wait for you to unwind in that beautiful space you've been dreaming about!