Are you in search of some peace and tranquility? Life is hectic, and often stressful, but spending time outside in an outdoor living space can be calming.

While there's no question simply being outside alone can have an impact on stress, there's a way to enhance that experience and make it even more powerful.

Various studies have shown that water sounds can have significant stress-reducing effects. By incorporating a water feature into your backyard, you can create a relaxing and peaceful space that can become your sanctuary. It can be the perfect escape when you need a place to unwind. And on top of all that, the addition of a water feature can look great, too!

To help get the ideas flowing, we've rounded up some important considerations that will help you find the right water feature for your yard.
The Tranquility and Appeal of Fountains
Adding a fountain to your outdoor living area can have a number of benefits. Fountains can absolutely make a "statement" and enhance the aesthetics of the space. They can be anything from an ornate statue or design to a simple, bubbling urn. This also means they can vary dramatically in terms of size, appearance, and cost.

Let us give a few examples of outdoor water fountains.

In the case of this Tuscan-inspired villa landscape, the Italian-style, 3-tiered fountain is large and most definitely a showpiece. It fits the overall Tuscan theme and adds to the overall "experience" of being in the space.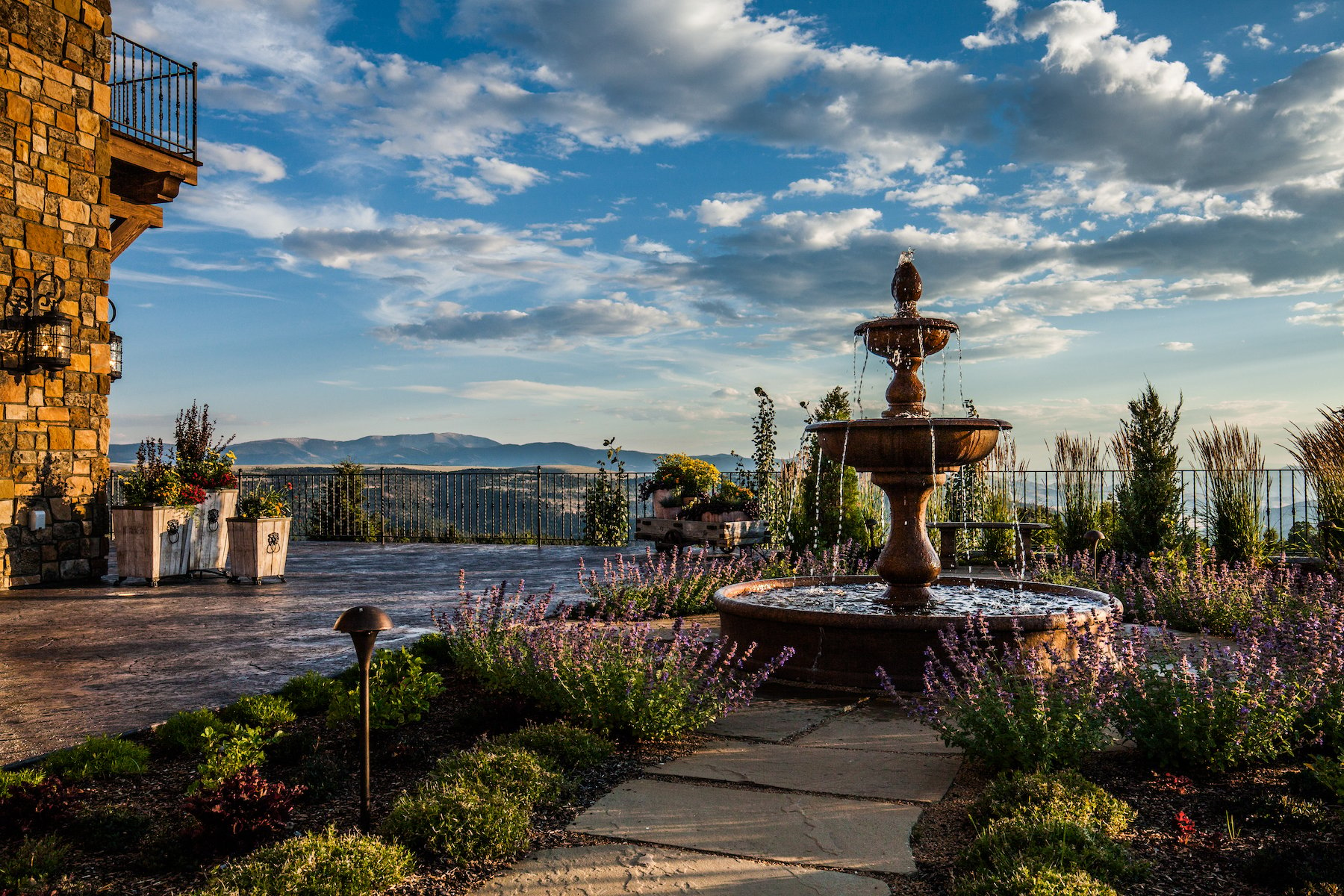 But fountains don't have to be massive to have an impact.

In the case of this Bozeman, MT townhome property, the addition of a smaller water feature still made a big impact. Not only does the water feature add "wow factor," but it has the added benefit of increasing a sense of seclusion as well as immersion in nature, even though this property is part of a larger townhome complex. The sound of the watering bubbling over the stone creates a sensory experience.

This shows that even in smaller landscapes, water features can be a gamechanger.
In fact, courtyards, in general, make a unique space for a water feature. The way in which sound reverberates off of the walls can really create that immersive experience that makes the addition of a water feature special.

On that same token, a water feature can also add privacy since it drowns out other nearby noises. If you live close to neighbors, to a road, or to a recreational area (such as in the townhome case study we mention above where the homeowners lived near a golf course), then the sound of water can be a welcomed addition that blocks out other noise.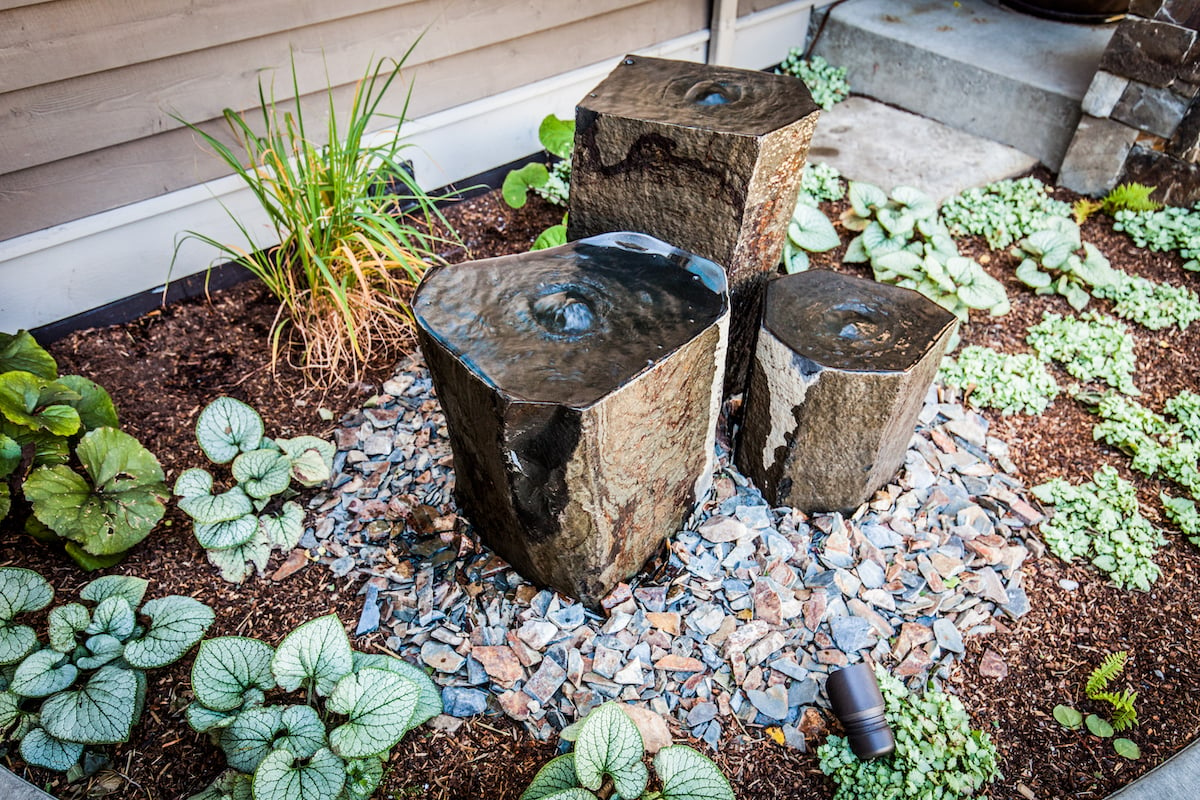 Of the options that we're discussing, water fountains will be the least amount of work in terms of maintenance. It's a matter of merely turning the fountain on or off. This means that water fountains can give you lots of wow factor for the least amount of work. There's really no maintenance to worry about.
Choosing a Pondless Water Feature Vs. a Fish Pond
If you're looking for a bigger water feature, beyond what a fountain can offer, then you might be wondering about your other options. Pondless water features and fish ponds are two such choices.

Both have their pros and cons.

At Blanchford Landscape Group, we can design and build both of these water features, however, we really tend to suggest primarily pondless water features (the in-ground basin type), as they are significantly less maintenance.

Let's look more closely at each.
Pondless Water Features in Bozeman or Big Sky, MT
There are a lot of ways that you can get creative with these features. Sometimes it might be a cored boulder, a unique container, or maybe even a custom steel farm implement piece, all which sends water into the pondless basin. It creates the sound of water but the pondless basin helps significantly reduce the maintenance. The biggest factor is keeping the algae growth in check. Algae thrives in warm water with lots of light. But the basin being covered in the ground keeps the water shaded and cooler.

A step up from this might be a pondless waterfall. Instead of having a big pond, the waterfall disappears into an underground reservoir. These designs might include various boulders with water cascading down. Plant life can be tucked in between rocks to add to the lush look.

However, this can still be more upkeep than a simpler pondless water feature. The more complex that the design gets, the more maintenance that can be involved.
Fish Ponds for Landscaping in Bozeman or Big Sky, MT
We generally find that most homeowners would prefer not to have a fish pond. They are a significant investment both from a monetary and a maintenance perspective. Fish ponds also take up a lot of space.

Fish ponds require a filtration system since you have a living habitat that needs to be maintained. You must keep the water clear and healthy for the fish at all times. Many of our clients are looking for low maintenance landscapes.

After all, for many, their Bozeman or Big Sky, MT home is a second home and they're just here to relax.

Of course, for those who really do love fish ponds, the care is part of the appeal.

The fish become like pets and the care of the aquatic plants and the ecosystem as a whole is enjoyable. Therefore, at the end of the day, like any other landscape decision, there's a large personal element to your choice.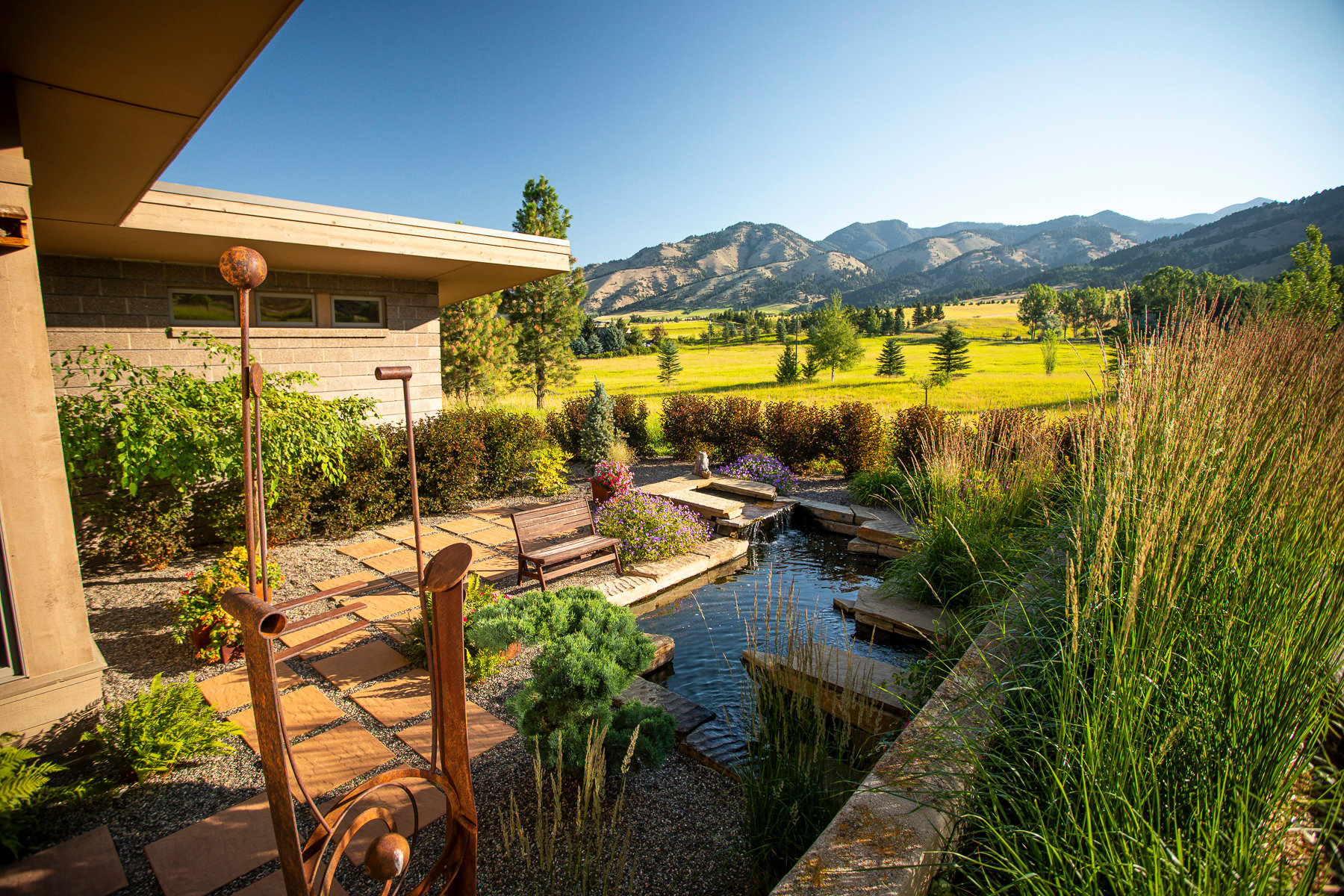 Choosing the Best Water Feature for Your Outdoor Space
As we mentioned, you ultimately need to weigh the options and choose the outdoor water feature that's right for you. No matter what direction you go in, hearing the sound of trickling, bubbling, or flowing water can be a truly welcomed addition. There's just something automatically calming about hearing running water.

Whether you've come outside to enjoy a family meal, read a book, sit by the fire, or even just watch (and listen) to your water feature, you'll find that this type of addition can enhance the entire experience of your time outdoors.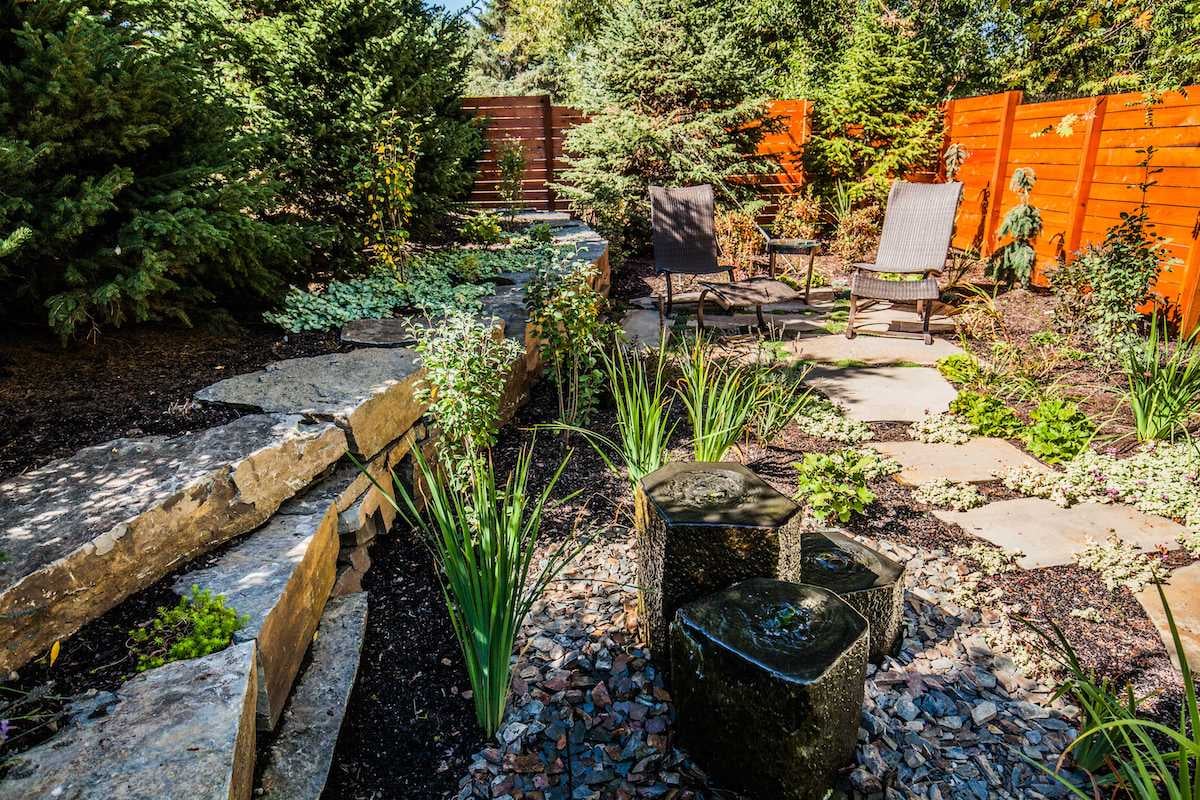 If you want to end up with a water feature that you absolutely love, then you need to partner with a landscape design/build company that takes the process seriously. That is, a landscape designer who can help guide you in the process of making decisions that are right for you. The last thing that you'd want is to end up with a water feature that doesn't aesthetically fit the look of your space, doesn't function properly, or is more work than enjoyment.

When it comes to investing in your outdoor living space, you deserve for every aspect of it to come together the best possible way.

Are you ready to begin the process of creating an outdoor living area with a water feature that you adore at your Bozeman or Big Sky, MT home? Let's connect and talk about your project. Then, we can meet and begin talking about your ideas. We can't wait for you to enjoy your tranquil outdoor space!