Life can be stressful. There's really no way around that fact.

If you're at a working age, then you know there are deadlines, difficult people, financial issues, and other stressors to constantly face. But even if you're retired, life itself brings plenty of stress along with it. There are family issues, health concerns, household or money management worries, and many other stressors that may be nagging at you. Life is always going to have a series of ups and downs and it's how we deal with them that ultimately impacts how much stress we feel.

You probably already know that taking steps to reduce your stress is important. Stress can have a detrimental impact on our health and our overall enjoyment of life. You might do this by participating in a hobby that you enjoy, getting a massage, or exercising.

What you might not realize is just how much outdoor living spaces can impact your stress level and ultimately improve your quality of life.

There's actually an extensive amount of research that points to the fact that being outdoors is good for us. It's not just enjoyable, but it can have a physical, mental, and emotional impact on our lives. In this article, we'll be exploring these concepts on a deeper level. As a company that designs and builds outdoor living spaces, we are constantly looking at ways in which these projects can truly enhance our clients' lives and wellbeing. We want to share some of this research along with our anecdotal experiences with you so that you can consider what type of outdoor living room might be best for your needs.
What the Research Shows About Outdoor Living
A simple Google search about how being outdoors is good for your health will reveal numerous studies that have been performed over the years. We won't spend too much time going through all of this study by study, rather, let's look at a few key points.

There's no question that a lot of the research focuses on how being outdoors makes people happier. People who spend a lot of time outside are generally less stressed, less depressed, and overall more content. For example, a study published in the International Journal of Environmental Health Research found that spending just 20 minutes a day in an outdoor space (such as a park) improved overall wellbeing, even if the person did not exercise while there. And that's just one example of many studies.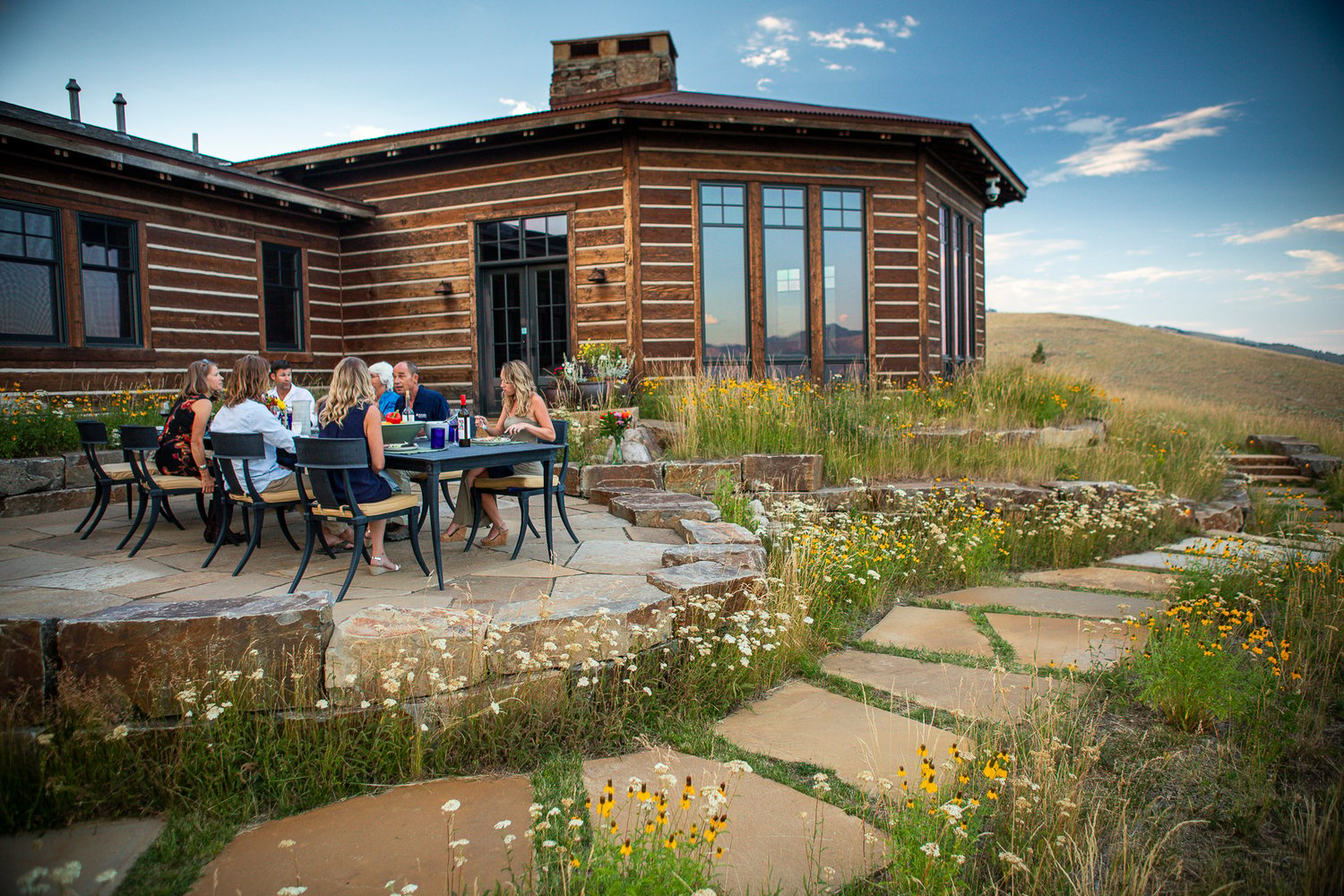 But other research goes beyond mental health and demonstrated that being close to nature and spending time outside also had physical health benefits including reducing the risk of Type II diabetes, cardiovascular disease, stress, high blood pressure, and even premature death.

The simple fact is that being outside is good for you.

And honestly, you probably didn't need a research study to tell you that. You probably have plenty of anecdotal experiences of your own in which you were happier when you were outside. Even if you can't pinpoint the exact reason why you just experienced an overall greater sense of wellbeing.

People who spend a lot of time outside often report that they sleep better, too. There is research to back this up, as well. In one study, researchers found that sleep quality and duration was improved when people spend time outdoors. With stress and insomnia dragging so many people down these days, the simple solution may be right outside your door!
Being Outside Means Escaping the Inside
Oftentimes, being outside is a benefit simply because it's not inside. So much of our life is spent indoors. It can feel like a welcome break to get outside.

For all of us, breathing fresh air, exposure to sunlight, and the breeze on our skin helps us to be more adaptable and more resilient. When we spend most of our time in climate-controlled environments, we start to become intolerant of even the slightest discomforts.

On top of all this, many indoor environments are unhealthy due to VOCs in paint, flooring, and construction materials. Dust and mildew can cause declines in health that aren't always noticeable right away. Feeling stuffy, low energy, or just having a mild headache can all be related to spending too much time around indoor allergens.

The prescription to feeling better just may be escaping the inside!
Outdoor Living Spaces Create Reasons for Us to Be Outside
A lot of the research looks at spending time outdoors in parks or in forests and these are wonderful things for sure. However, many people don't have the time or necessarily want to be driving to a park or a forest every single day. They want to be able to have outdoor space they can enjoy at their own home so that they can get outside even more and gain the benefits daily.

This is where a residential outdoor living room becomes so invaluable.
Outdoor living spaces create the opportunity to easily get outside every single day. Whether it's for meditation, yoga, reflection, dining and drinks with friends, recreation, exploring nature, observing daily changes in flowers, birdwatching, or stargazing, when you have that space on your property, you spend time there enjoying these types of activities.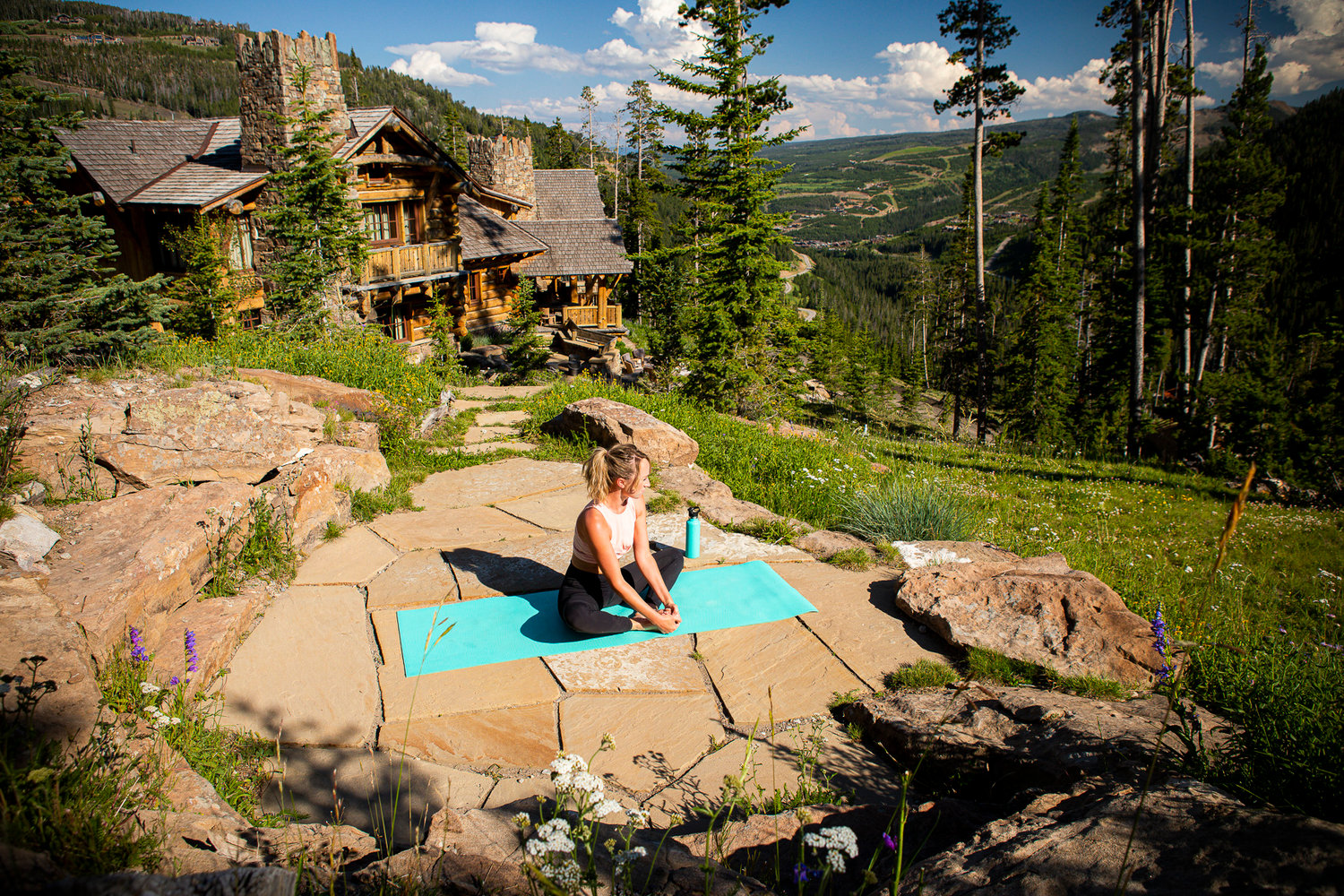 Our clients tell us that spending time outside also creates connections with nature and this is something that we take very seriously in the designs that we create. We are always looking to keep outdoor living rooms in harmony with the natural landscape so that we are not infringing upon its beauty but rather creating a space where it can be fully enjoyed. We like to think of connecting with nature being the "antidote to tech overload." It's hard to get away from technology in our everyday lives but we also need to give our brains a break and reconnect with nature. The outdoors allows this.

Clients also tell us that being outdoors helps them connect better with others, too. There's something special about enjoying time with friends and family in an outdoor living room. It can be intimate and cozy and a wonderful way to bond and build relationships.
Being Active Happens in Outdoor Living Spaces
Being outdoors also helps us to be more active. For kids, especially, this is critically important. Kids today are more sedentary than ever and are often experiencing technology overload.

Running in the grass, climbing trees, jumping on a trampoline, or chasing after the dog or butterflies can all be beneficial. Being outside inspires being active.
This is true for adults, of course, too. Gardening is one example of a very healthy activity inspired by the outdoors. In fact, a study performed in the Blue Zone of Okinawa, Japan found that many of the centenarians interviewed had been gardening their entire life! It is both physically and mentally rewarding.

But we also have lots of clients who like performing their yoga outdoors or who love going for a walk or a nature hike. When you're outdoors, you tend to move more, and that's a good thing for everyone.
Outdoor Living Space Ideas to Inspire Time Outside
If all of this is sounding good to you, you might be looking for some inspiration to create an outdoor living room in your backyard (or to make your front or side yards more usable, too).

Here are just a few thoughts to get your wheels turning and to start thinking about ways you can enhance your own property.
Add an outdoor fire pit or fireplace to create a cozy gathering space for family and friends.
Add a patio where you can create functionality by dining outdoors, lounging with a glass of wine or cup of coffee, or soaking in a hot tub. Consider adding seasonal container gardens to soften any of these hardscape areas.
Incorporate native flowers and shrubs for beauty that you can enjoy when spending time outside. Rely on the horticultural expertise to ensure the plant varieties in your landscape attract butterflies and birds for watching.
Make sure that your property is well-maintained so that you can have a safe and open space to practice yoga or meditate.
Incorporate walkways and steps throughout your property to make it more easily traversable.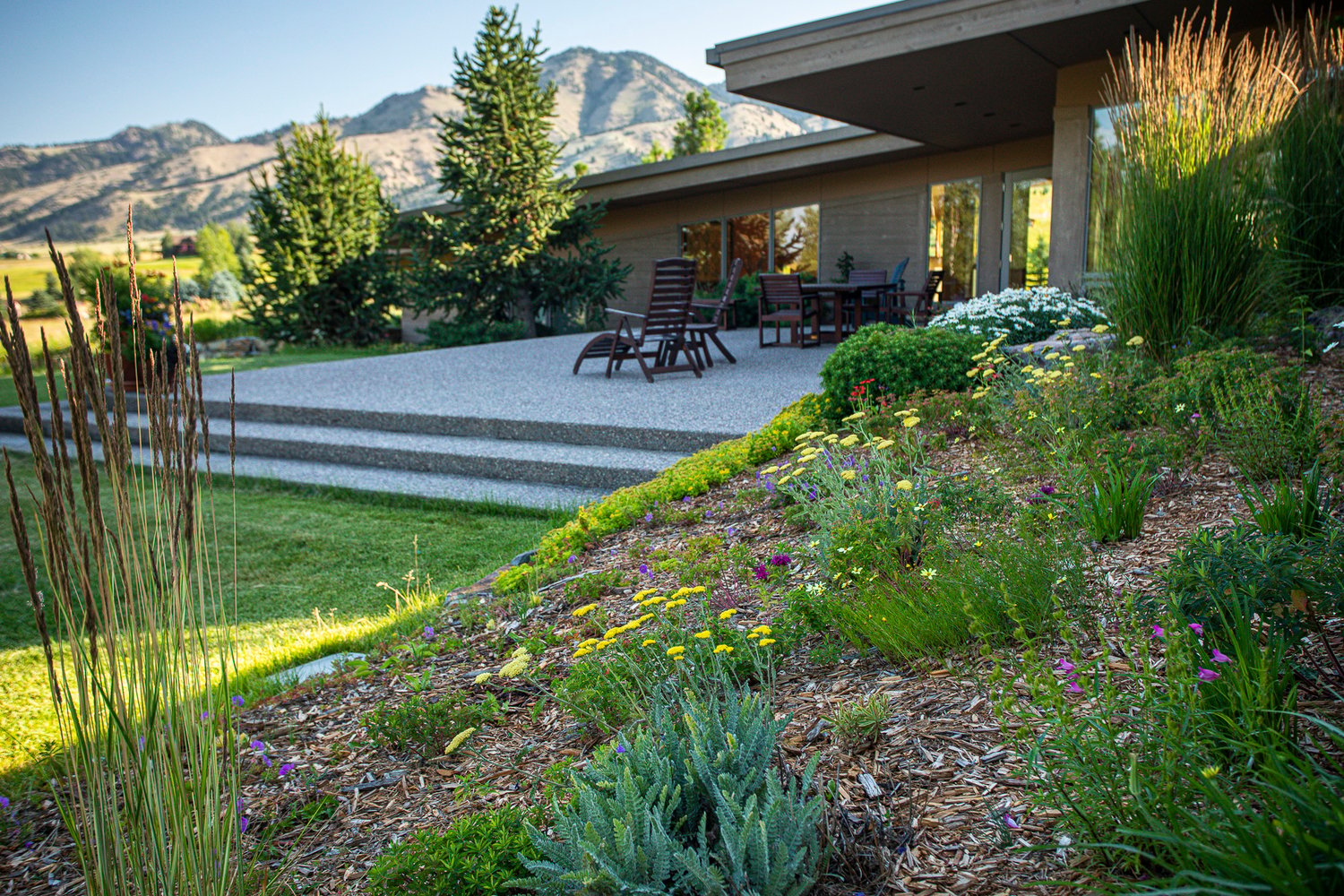 These are just some of many outdoor living space ideas that can help you enjoy more time outside at your Bozeman or Big Sky, MT home. Your own wants and needs will help determine what ideas are best for you.
Finding a Landscape Design Company in Bozeman or Big Sky, MT
Having an outdoor living project designed and built is an extremely exciting endeavor. But it's important that you choose the right company for the task. In a previous article, we've talked about some important questions that you can ask a landscape designer to ensure that they fit the bill of what you're looking for.

The truth is, there are plenty of companies out there that create cookie-cutter spaces and won't be committed to considering both the functionality as well as the harmony with nature that you are seeking. Choosing a company like this could mean you do end up with the project you desired.

But at Blanchford Landscape Group, we understand that every property (as well as every homeowner) is unique and so are their wants and needs. We'll discuss how you plan to use your space and what activities or hobbies you would like to be able to spend more time outside doing. Then, we'll help you create a space that will fulfill those desires.
WATCH THIS VIDEO TO LEARN MORE ABOUT OUR GARDEN SERVICES
We will keep the natural habitat in mind as we design and build so that our efforts are not detrimental to nature in any way but rather help enhance what's already there. At the end of the day, our goal is to help you enjoy nature to the fullest.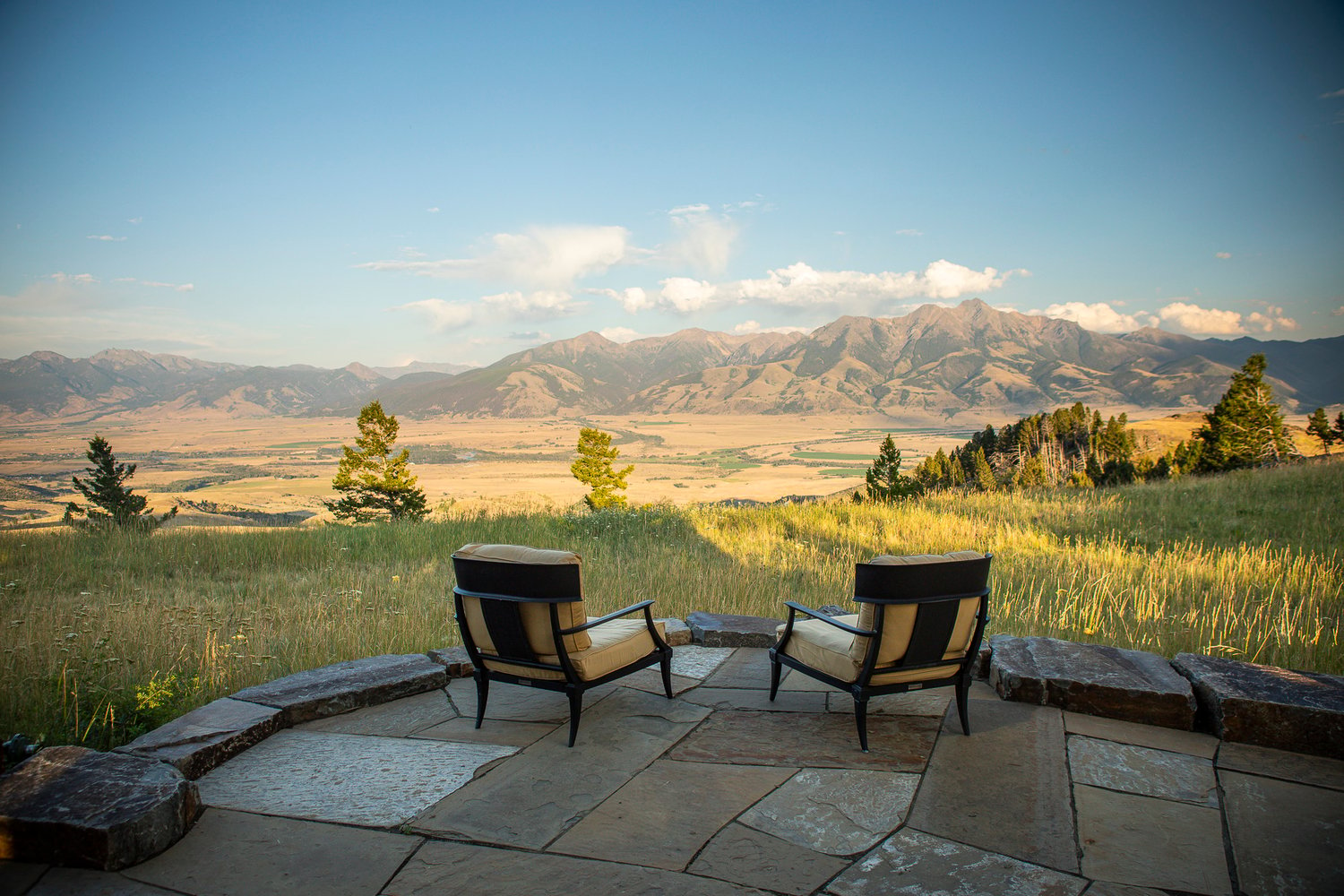 Your decision in choosing the right landscape designer is a big one and can be the difference between spending more time outside and improving the quality of your life—or not having the right space to be able to get outdoors more. By choosing wisely now, you can ditch the worries about how your project will come together and instead simply enjoy knowing that you'll soon be spending even more time outdoors.

Are you ready to get the process of designing your outdoor living area started at your Bozeman or Big Sky, MT home? Let's connect and talk about your project. Then, we can meet and begin talking about your ideas! We can't wait for you to be able to enjoy your amazing space.