Research has shown that practicing yoga outside has added mental health benefits. It helps you make a real connection with nature. It enhances the meditation aspect and allows you to create inner peace, stillness, and connection—plus it gives you more space to move around and to breathe.

In general, spending time outdoors has been shown to reduce stress and improve quality of life, and we believe adding yoga into that mix just enhances those benefits.

Whether you're a yoga novice or have been practicing for a long time, you might be looking for an outdoor yoga space to bring your routine outside.

We've had many clients who practice outdoor yoga and have specifically asked to add an area where they can do it. Here, we've rounded up some of our outdoor yoga space ideas to keep in mind as you plan for this special area.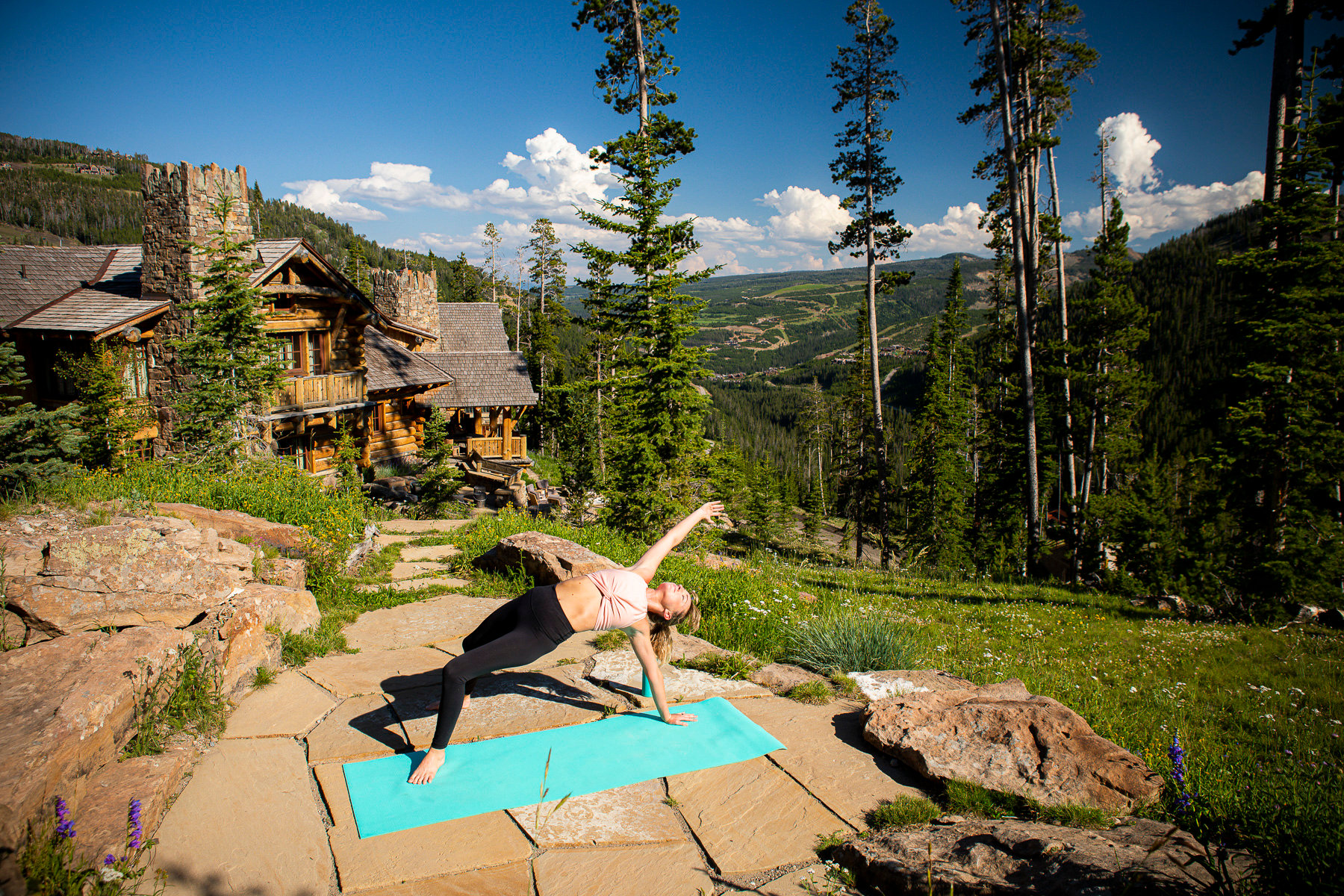 Keep Scenic Views in Mind When Planning an Outdoor Yoga Space
A key thing to keep in mind as you plan an outdoor yoga space is where you'll be able to enjoy the views and really connect with nature. It will just enhance the overall experience so much more.

The last thing that you want is to stick this area in a place where your view is somehow obstructed or where you cannot enjoy the scenic landscape to the fullest.

You might also want to consider what time of day you typically practice yoga and how the view might change. For instance, do you like to practice yoga at sunrise? If so, where is the best place that you can get a great view of the sunrise on your property?

If you're someone who likes to practice yoga at night under the starry sky, where is the best spot on the property to get that expansive sky view with no obstructions?

Taking time to think ahead about where you can maximize the views and enjoyment of your yoga experience will help you to get the most out of it.
Think About Lighting in Your Yoga Patio Design
We mentioned above that it makes sense to think about the time of day that you plan to practice yoga as it can alter experience. Obviously, it can also alter the lighting. If you are someone who likes to practice yoga in the dark, you might need to consider some landscape lighting to ensure that you can at least safely navigate the space (particularly if you have stairs or grading changes).

We've said before that "less is more" when it comes to landscape lighting in Southwest Montana and that's certainly true when it comes to creating the ambiance that you want for your yoga experience. Lighting should never become a pollution issue that it detracts from the view of the nighttime sky. You also don't want to feel as though you have spotlights on you, lighting up your image for everyone to see.

The idea is to have enough lighting that you can properly see and move about the space. With an artistic design (such as uplighting trees and shrubs), it can also enhance the overall beauty and experience in the space.
WATCH THIS VIDEO TO LEARN MORE ABOUT OUR DESIGN/BUILD SERVICES
Make Smart Plant Choices for an Outdoor Yoga Space
The plants that you choose around your outdoor yoga area are also important. In general, plants are such a lovely aesthetic addition that help to soften hardscaping and just make a personal outdoor living area that much more enjoyable.

However, you certainly want to make plant selections that are going to enhance your time outdoors, not cause you trouble in any way. While we love pollinator plants and believe they're an important addition to the landscape, you probably don't want to attract bees right around the area where you're practicing yoga.

Similarly, if there are any plants that you might brush up against, you don't want anything prickly or with thorns that could scratch you.

Container gardens often make a great addition for a yoga patio design as they can be placed around the area in spots where you'll enjoy their beauty. They can also be updated throughout the different seasons for more year-round appeal.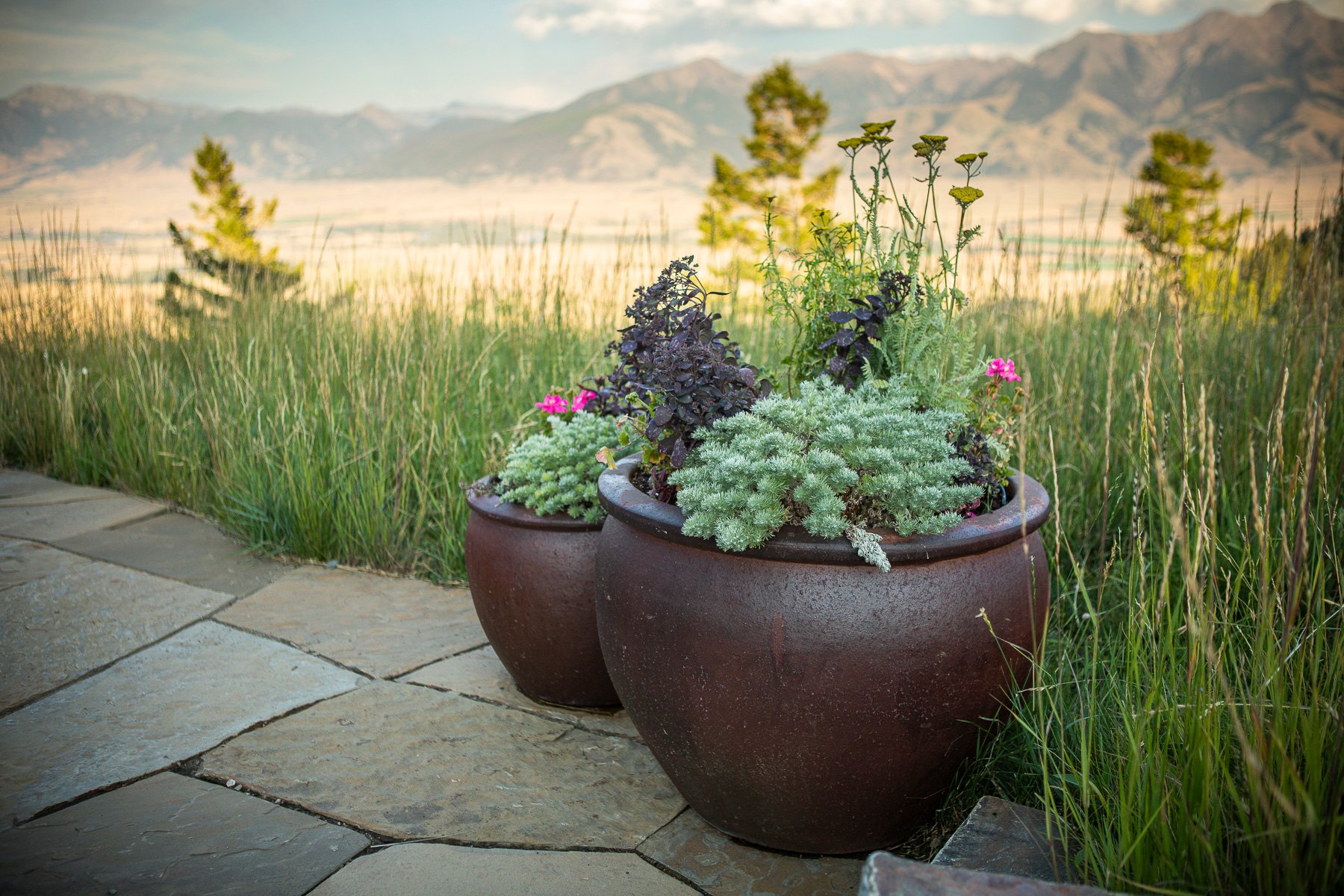 Consider if Shade is Necessary for an Outdoor Yoga Space
If you're someone who practices yoga in the middle of the day, when the sun is blaring down, you might also need to consider shade. While we find that many of our clients like to do yoga in an open space, you certainly don't want the sun beating on you the whole time.

With that in mind, a pergola can be a nice addition that will provide some shade while still giving you filtered light and allowing you to enjoy the great outdoors.

Of course, shade can be achieved without a structure as well. There are various shade trees that can cast plenty of shade onto your yoga space.

As you can see, this will be an important consideration in terms of the placement of your yoga space. Make sure that your landscape designer talks to you about the time of day that you tend to perform yoga so that you can consider shade if you need to.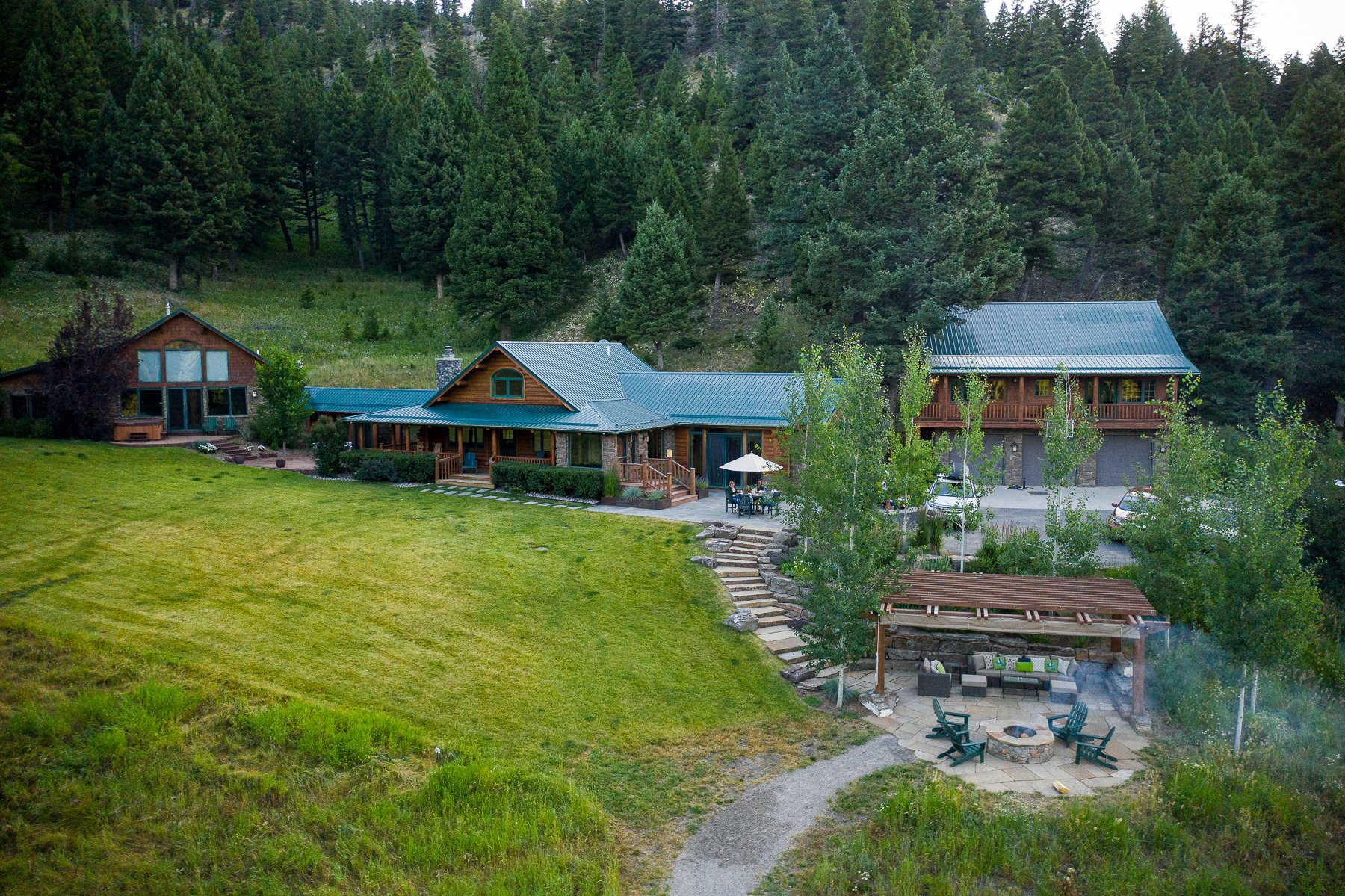 Finding a Landscape Designer for Your Outdoor Yoga Space in Bozeman or Big Sky, MT
Having any outdoor living project designed and built is an extremely exciting endeavor. But it's important that you choose the right company for the task. In a previous article, we've talked about some important questions that you can ask a landscape designer to ensure that they fit the bill of what you're looking for.

The fact is, your outdoor yoga space will be just one of many aspects of your outdoor living area that will help you to spend more time outside and to enjoy your property more fully. As you can tell, there's a tremendous amount of detail that goes into planning just a yoga space—and you want to be sure that you choose a landscape designer who will take all aspects of the project as seriously.

Unfortunately, there are plenty of companies out there that create cookie-cutter spaces and won't be committed to considering both the functionality as well as the harmony with nature that you are seeking. They also won't take the time to consider every little detail that should go into making your project unique.

Choosing a company like this could mean you do end up with the project you desired.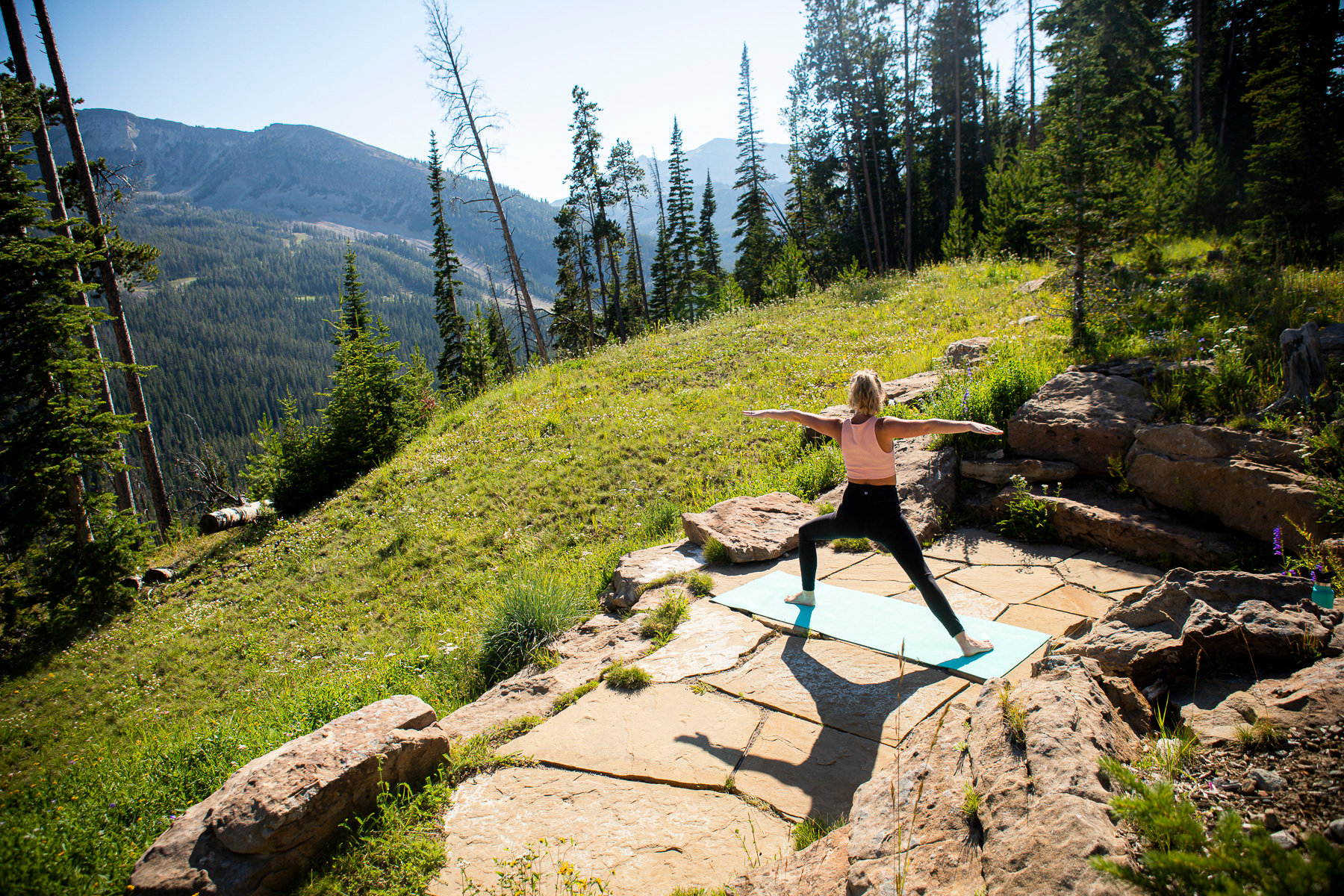 But at Blanchford Landscape Group, we understand that every property (as well as every homeowner) is unique and so are their wants and needs. We'll discuss how you plan to use your space and what activities (like yoga) you would like to be able to spend more time outside doing.

Then, we'll help you create a space that will fulfill those desires.
At the end of the day, your decision in choosing the right landscape designer is a big one and can be the difference between spending more time outside and improving the quality of your life—or not having the right space to be able to get outdoors more.

Are you ready to get the process of designing your outdoor living area with a yoga space started at your Bozeman or Big Sky, MT home? Let's connect and talk about your project. Then, we can meet and begin talking about your ideas! We can't wait for you to be able to enjoy your amazing space.