Montana is both known and appreciated for its scenic landscapes. If you have a primary residence or vacation home in Bozeman or Big Sky, MT, we know there is a good chance the picturesque mountains and plains of Big Sky Country are some of your favorite aspects of spending time outside here. Because of that, it may also be important to you that you play a role in preserving that natural beauty.

Choosing native pollinator plants for your landscape is one of the best ways that you can do just that.

There are so many benefits of landscaping with native plants in Montana. In this article, we'll discuss those benefits and help you to make wise choices for your landscape that will help preserve our region's natural beauty while protecting wildlife and agriculture, too.
Why Native Plants are Better
Native plants are those that are naturally adapted to the local growing season, climate, and soils. This comes with a lot of benefits including improved drought tolerance and overall hardiness. In other words, native plants are already used to growing here and will thrive with less attention and care. That means a lot less hassles and headaches for you.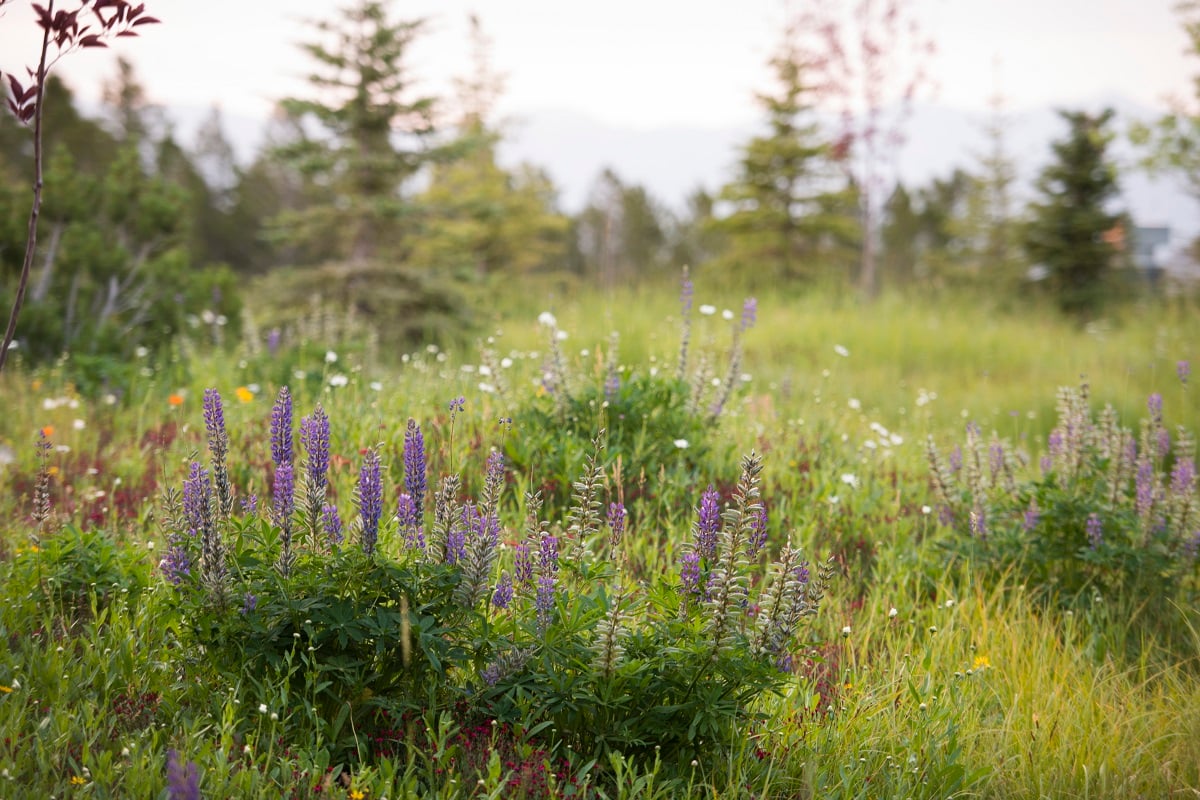 But one of the other major reasons as to why native plants are better is that they also support local pollinators. Local pollinators like birds, butterflies, and bees, have evolved with native plants. Growing native pollinator plants in your landscape provides a vital habitat for this wildlife and allows pollination to take place.

If you're not familiar with it, pollination is the process of moving pollen from one flower to another of the same species. This is what produces fertile seeds. Most flowering plants must be pollinated and many depend upon bees, butterflies, and other pollinators for this process to take place.

Pollinators are incredibly important when it comes to maintaining the natural ecosystem. Because both wildlife and humans feed upon plants, it's really important that pollinators are able to continue to do their work. Pollinators contribute to at least one-third of the food we eat (including fruits, vegetables, grains, nuts, and beans).
Attracting Pollinators with Native Plants
As a Montana homeowner, you can play a role in all of this by attracting pollinators with native plants. It can take a while for pollinators to find new plantings but they eventually will. It helps to create clusters of the same plants, which will also make feeding and pollinating more efficient for pollinators.

Choosing the best Montana native plants for pollinators will come down to your individual landscape (and its specific site conditions). This is something that a landscape designer can help with. As a general rule, it's ideal to use a variety of colors, shapes, and flower sizes that bloom at different times. The benefits of this are two-fold. It helps to create interest and appeal throughout the season. But it also provides pollinators with plenty of food.

While your specific landscape may warrant other choices, here are a few native pollinator plants that we love.
Echinacea
Also known as coneflowers, echinaceas are perennial flowering plants that serve as great pollinators. They are loved by butterflies, birds, and bees. Echinacea works well in a "wildflower area" of the landscape such as a meadow. Echinacea is as low maintenance as it gets. It continues to look and perform well in the landscape with relatively little care.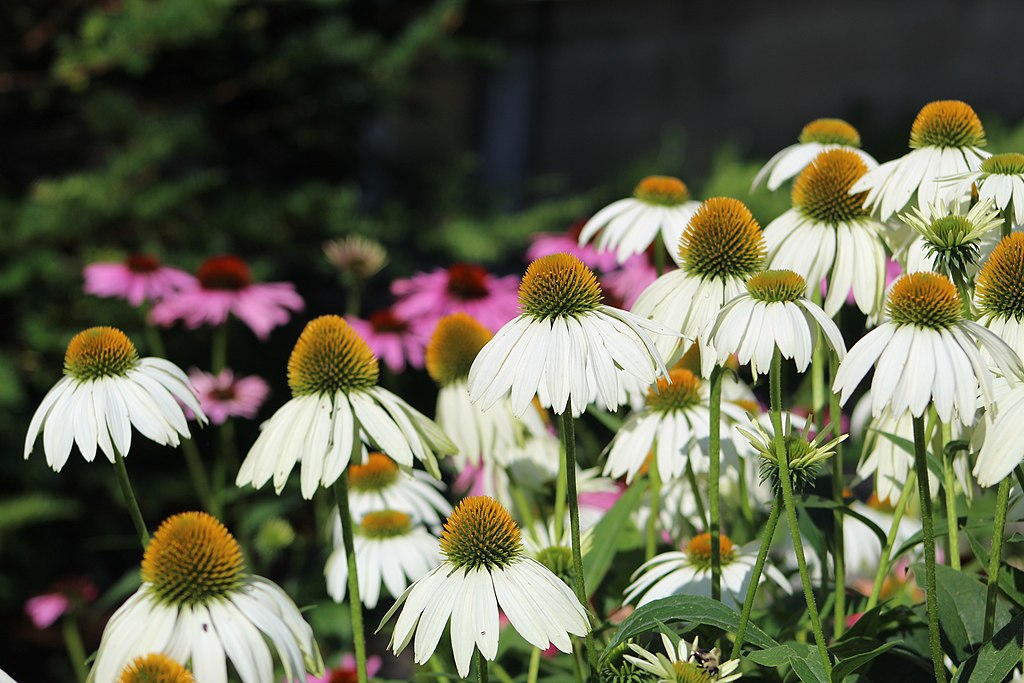 Milkweed
Milkweed has a very long bloom time and is visited by a wide variety of pollinators. It also happens to be the plant that monarch butterflies rely on to raise their young. In general, pollinators love milkweed because it produces a great deal of nectar.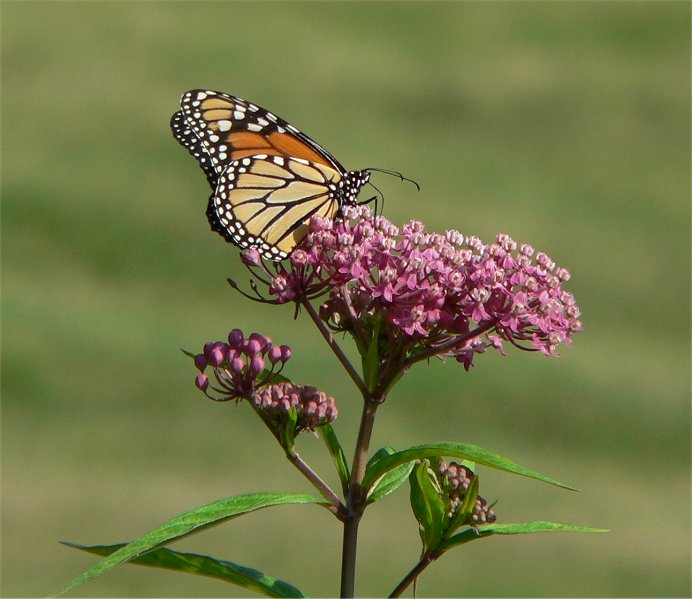 Aster
These wildflowers can be of vital use to late-season nectar feeders that have not yet migrated. Asters are also a great way to extend your color in the fall season as other flowers begin to die off.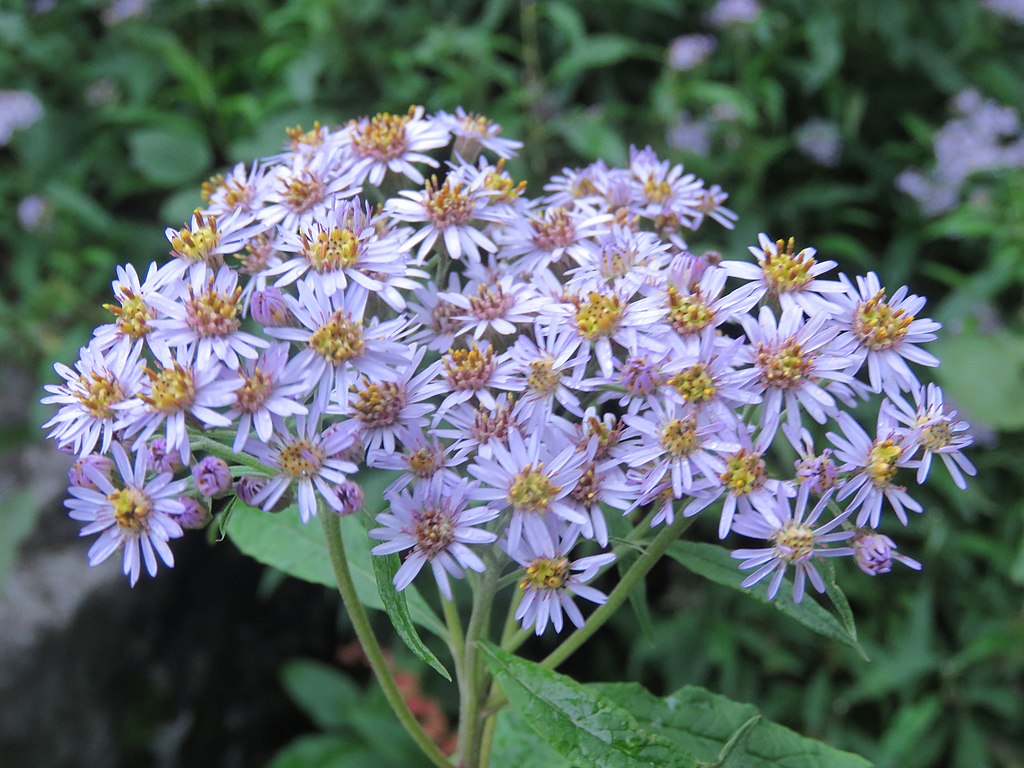 Pineleaf Penstemon
This spreading evergreen dwarf shrub has needle-like leaves and blooms in the late spring through the summer with bright orange/red flowers. It is known to attract hummingbirds and butterflies. It's also highly drought-tolerant once established and performs best in full sun.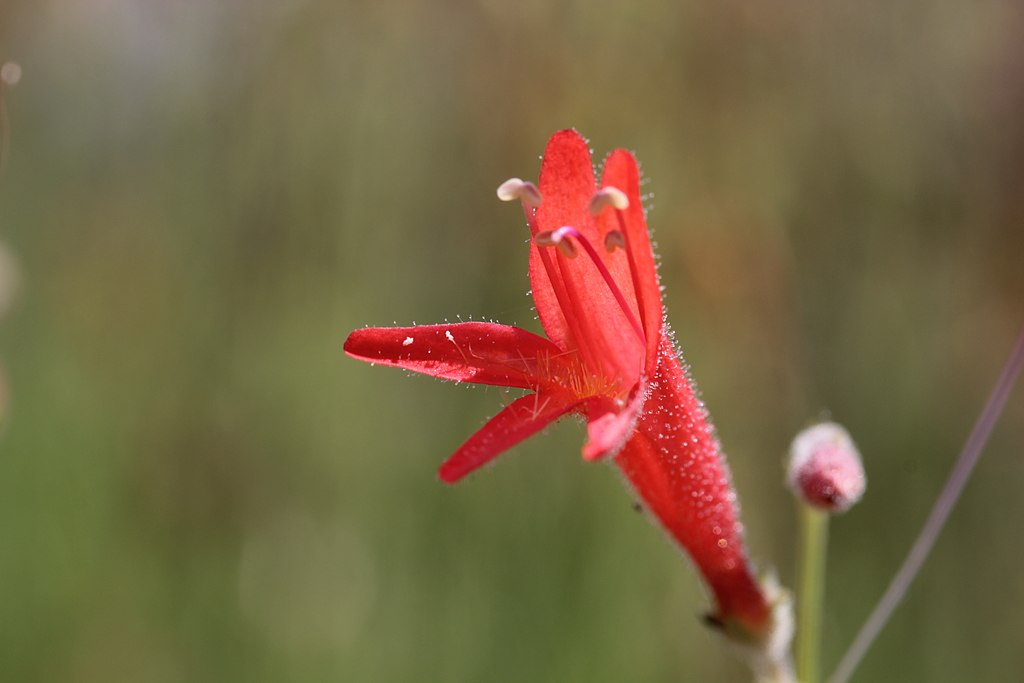 Bitterroot
As the official "State Flower of Montana," Bitterroot (or Lewisia, its formal name) is a valuable perennial in the local landscape. In addition to being culturally significant for several Native American tribes, it is also embraced by pollinators.

Bitterroot has purplish-pink flowers and grows close to the ground. This perennial is also famous for being written about by Lewis and Clark during their expeditions.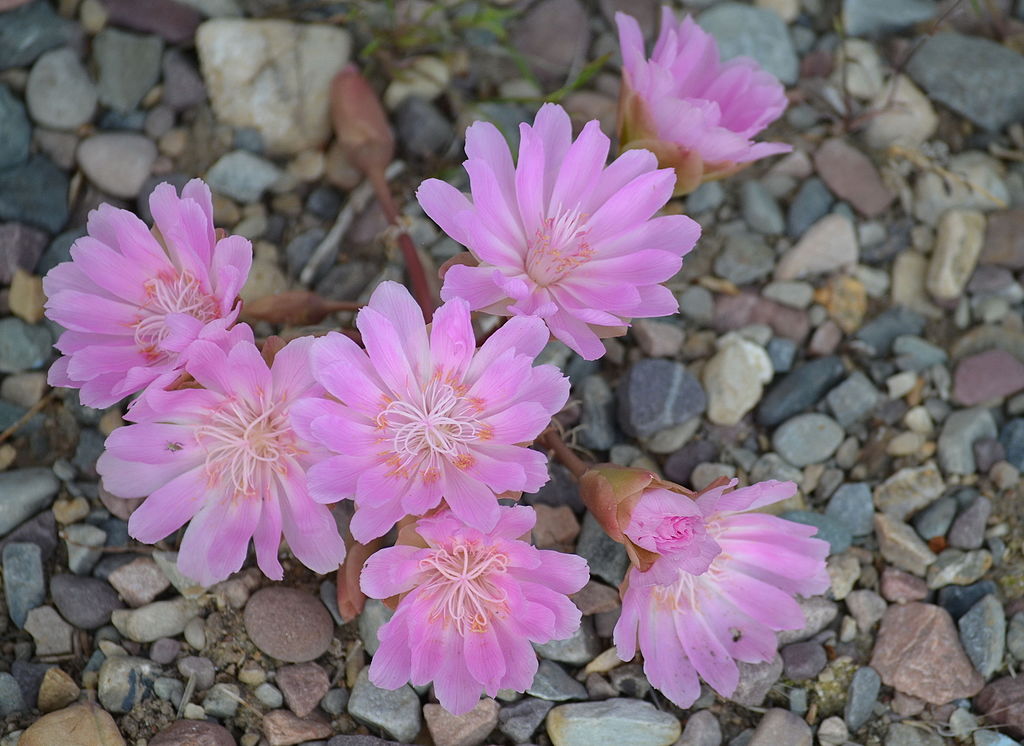 Rocky Mountain Penstemon
This gorgeous perennial has blue flowers that form spiky vertical blooms. Along with its bright green foliage, it's quite the attractive addition. But it also comes with the benefits of landscaping with native plants in Montana in that it is highly drought-tolerant and easy to care for. It performs best in full sun.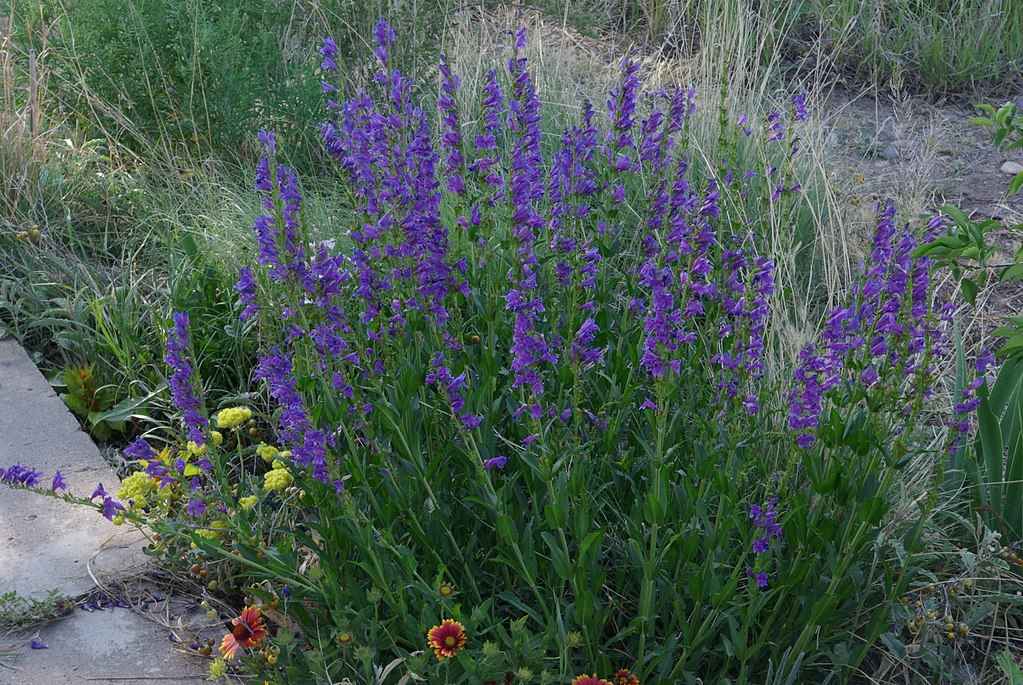 Common Chokecherry
This Montana native, perennial plant has dark green and glossy leaves and dense clusters of white flowers. It also grows red fruit that ripens to a dark purple color. As a result, it attracts a number of different birds.

In fact, Chokecherry is widely thought of as a very important wildlife plant in that it not only provides a food source, but also a vital habitat to these animals.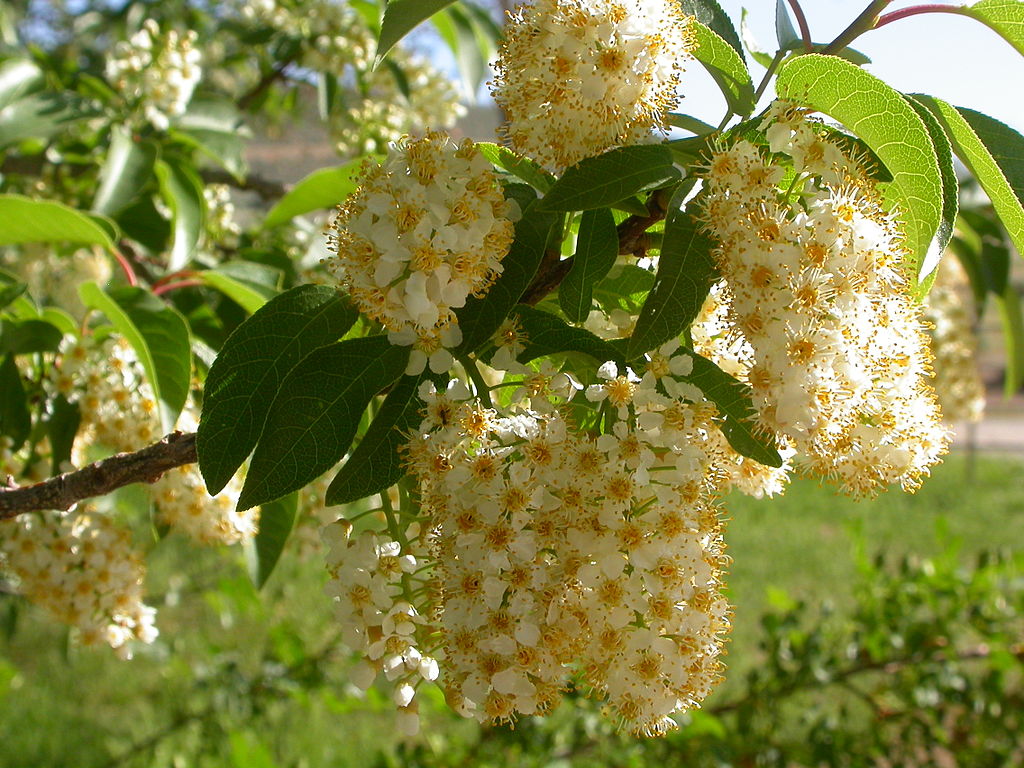 Choosing a Southwest Montana Landscape Company that Cares about Using Native Plants
While there are so many benefits of landscaping with native plants in Montana, some landscaping companies are more committed to it than others.

It's really important that landscape designers help to educate clients about why native plants are better, or else they might be overlooked.

At the onset, native plants can cost a little bit more than common plants like those found in big box stores. But because so many of these are perennials and will come back year after year, it doesn't take long to ultimately see the savings. Because native plants are easier to care for and require less water over time, they are a wise investment.

This is something that Blanchford Landscape Group is really passionate about.

In fact, we were recently interviewed for the Big Sky Journal about this very topic. We talked about the importance of placement when it comes to using native plants. Because they attract so much wildlife, including bees, they're not necessarily a great choice in an area where you'll be having a picnic.

But they can be incorporated into an area of your property where you can view them for their beauty but not disturb the pollinators (and vice versa).

We're also big proponents of replacing traditional turf with native grasses and wildflowers in areas where it makes sense. In the Big Sky Journal article, we also talk about making wise turf choices where it does need to be installed.

These are all issues that we care deeply about. We are committed to educating Montana homeowners on making wise choices so that they can enjoy their landscape for many years to come while at the same time play a vital role in protecting our local ecosystem. In the end, that's a win for everyone.

Are you ready to begin the process of creating a landscape using native plants that you'll adore at your Bozeman or Big Sky, MT home? Let's connect and talk about your project. Then, we can meet and begin talking about your ideas. We can't wait for you to enjoy your beautiful outdoor space!
Images Sources: Echinacea, Milkweed, Aster, Pineleaf Penstemon, Bitterroot, Rocky Mountain Penstemon, Common Chokecherry