Getting from "here to there" on and around your Montana property is obviously a necessity. Walkways are a functional landscape design element that help to facilitate this need. But just because they're functionally valuable, that does not mean that walkways need to be boring or utilitarian.

A beautiful stone walkway design can actually be an aesthetic addition to your property that enhances its overall appeal while also adding that functionality you're looking for when it comes to traversing your property safely.

We've rounded up some stone walkway design ideas and considerations that you should take into account as you plan to add one of these important features. We want to help ensure you get the most out of your stone walkway installation both from a functional and aesthetic standpoint.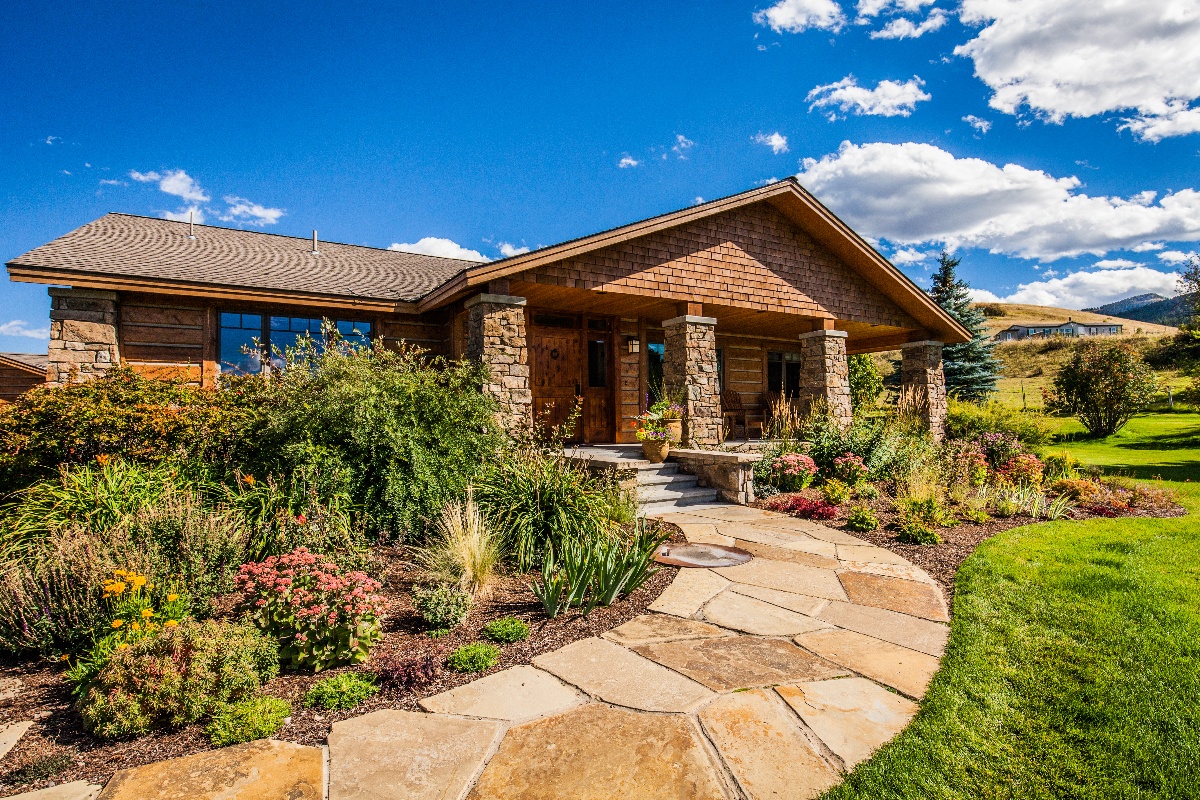 The Stone Walkway Design Should Maintain the Natural Look of the Space
One of the important elements to be considered as you add a stonewalk to your Bozeman or Big Sky, MT property is how you can still maintain the natural look of the space as a whole. Many of the landscape designs here in Montana are intentionally focused on blending with the natural environment and include elements like boulders, native plants, and natural stone. The last thing that you want is for the addition of a walkway to detract from that in some way.

If you have a very naturalistic design, then plopping an incredibly linear and utilitarian concrete or even paver walkway into the layout may stick out like a sore thumb. Instead, a natural stone walkway is going to fit better into the overall design.

Oftentimes, we might even space the stones out (almost more like a step path) to create an even more natural look.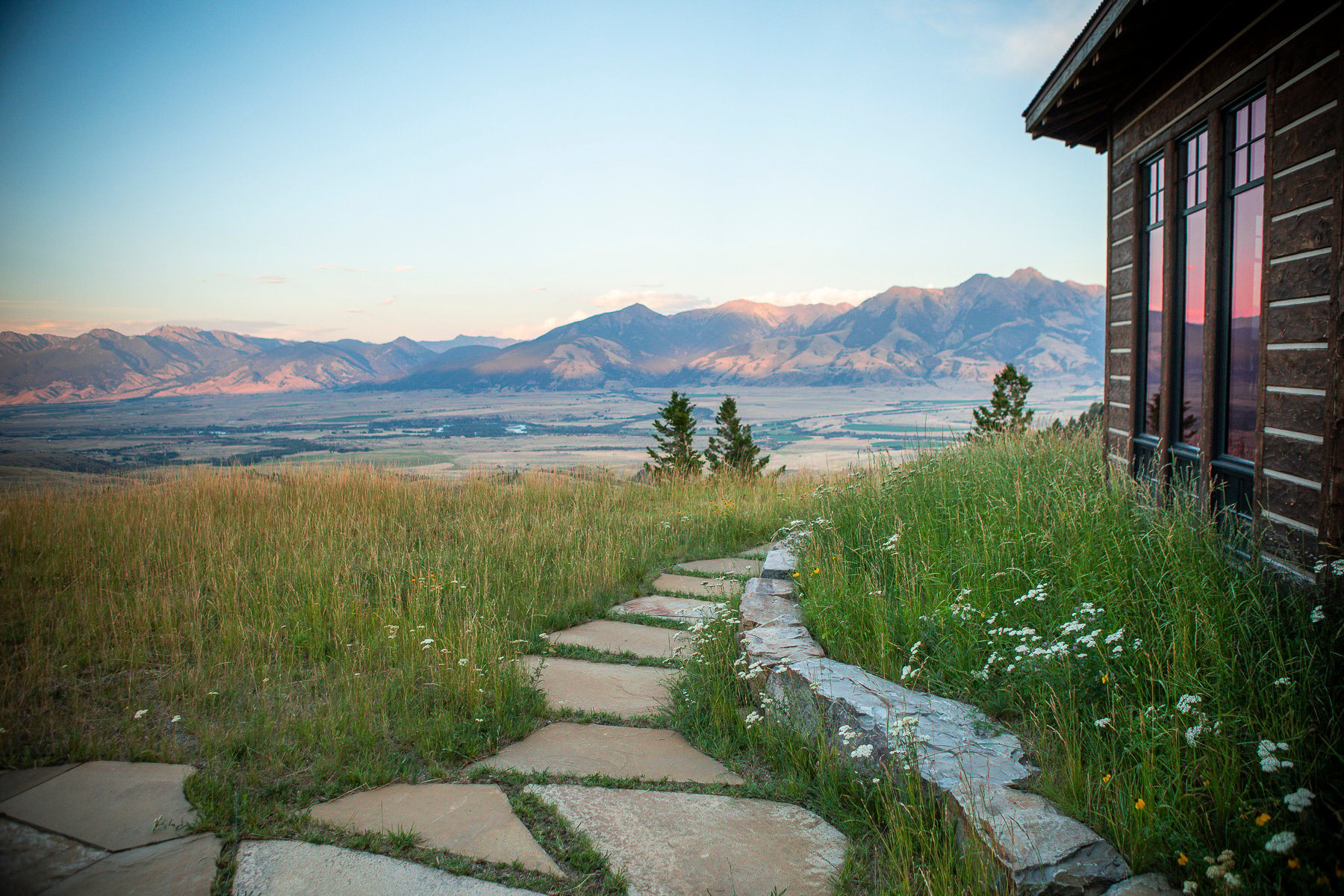 Of course, if you live in a more suburban area or maybe have a modern townhome, then pavers might actually be the best option for you. One of the key tenets of landscape design is that the added elements complement the existing architecture. Natural stone walkways fit perfectly into a natural landscape design. But pavers might fit perfectly in a modern design.
Good Design and Stone Walkway Installation are Critical for the Best Results
Although naturalistic landscape designs are meant to look as though the stones were always there (and they might even follow a slightly curved path to achieve this), it's important that good design and installation are part of the process.

Though this feature is designed to look like it was naturally occurring, in reality, it should be strategically laid out to be safely traversed.

This includes starting with a solid base that will support the entire path. The stones can't just be plopped on top of mulch or grass. The last thing that you want is for a bad design or poor stone walkway installation to create a trip and fall hazard.

Even lots of thought should be given to the spacing of the stones. Again, if it's a more naturalistic design, these might be spaced out and even have grass or moss growing between them. It's all part of an effort to help it fit seamlessly into the natural design. However, it still needs to be comfortable to traverse. You wouldn't want a stone path where each individual stone was spaced so far apart that you practically have to "leap frog" from one to another.

These considerations are all part of a strategic stone walkway design.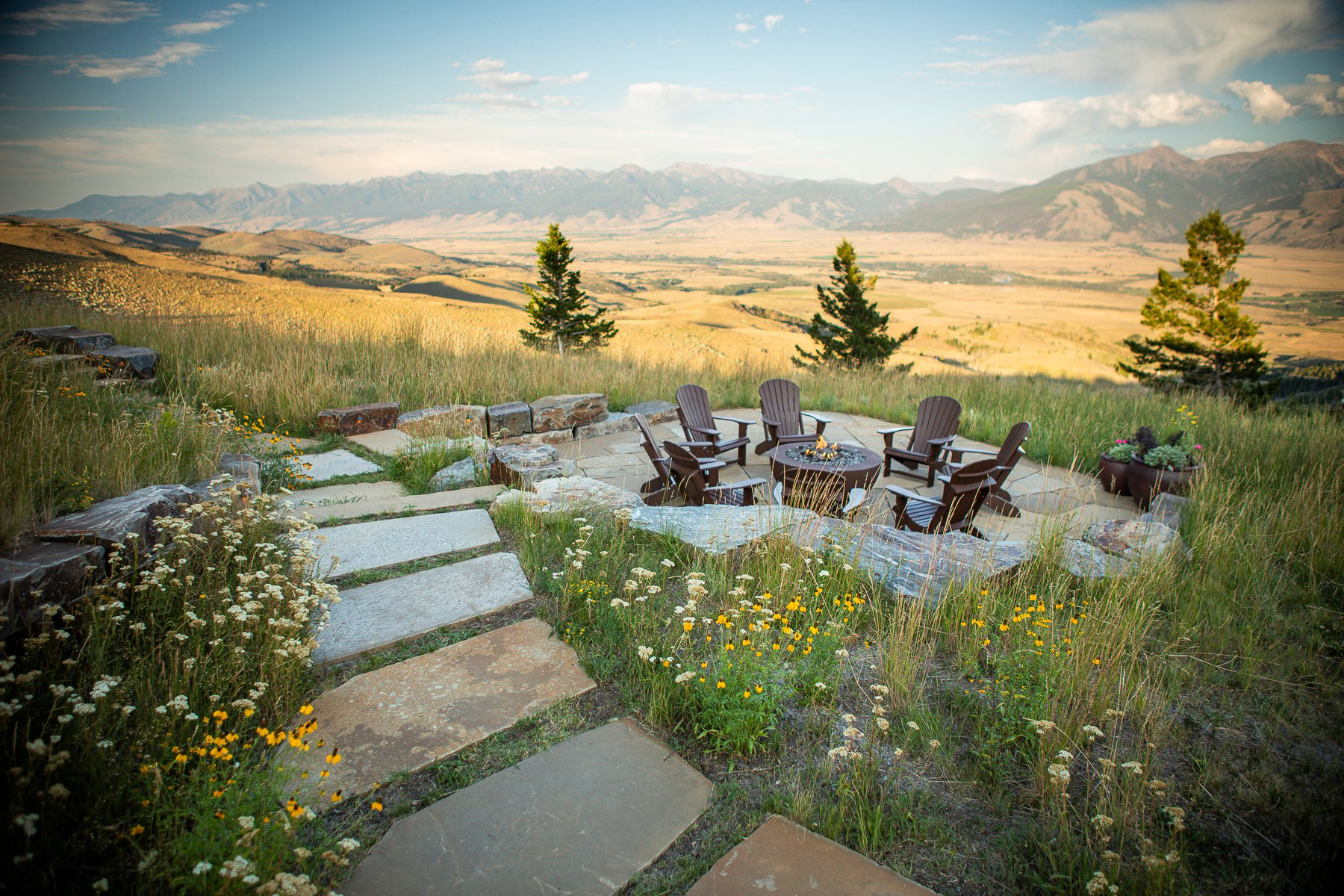 Even the decision as to whether you want linear walkways or ones that are curvy is an important design consideration. Generally a slightly curving path fits more comfortably into a natural design. But you don't want to overdo a curve and send walkers out of their way from where they're headed.

A gentle curve may be all that's needed to add some appeal to your walkway. Curves should never be forced but rather have a natural flow to them.
Including Steps in Your Stone Walkway Design
Sometimes steps must also be part of a stone walkway design. This is another element that serves a valuable function of getting you from point A to point B on your property, but it can still be an attractive addition. Steps will help to seamlessly connect spaces that are on different levels. They also make a graded area safer to traverse.

Of course, just like a walkway, you don't want your steps to stand out like a sore thumb. You wouldn't have a beautiful natural stone path and then throw in some concrete steps. Instead, we can use natural stone that will integrate nicely into the design.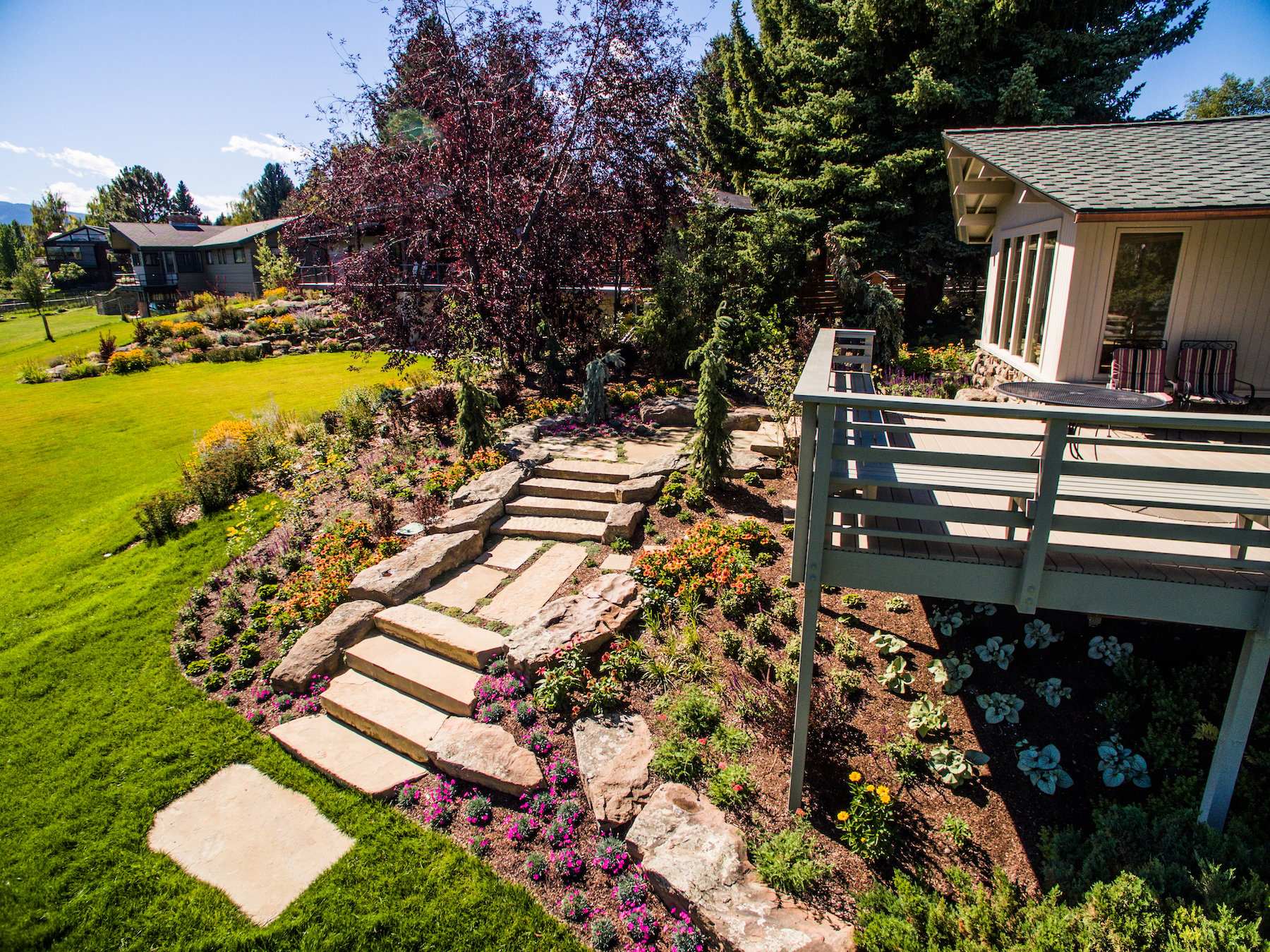 The layout will also be important. Even if you choose the best material for your walkways and steps, if they are designed poorly, it's going to have a negative impact. Sometimes we'll include steps in a gradual layout (such as a couple at a time). If we can gently create a way to ascend or descend a hilly property, it's a lot more comfortable for the person walking.
Including Landscape Lighting in Your Stone Walkway Design
Landscape lighting is another critical walkway element that will make these features much safer to use. Walkways with steps, in particular, pose a trip and fall hazard that you don't want to have to worry about.

Of course, with landscape lighting we often talk about the fact that "less is more."

You don't want to overdo it with too many lights and take away from the beauty of your landscape with light pollution. Although your pathways are critical to light so that they can be safely navigated, you aren't trying to create an airport runway landing.

You need just the right amount of lights to be able to see and safely walk without tripping or falling.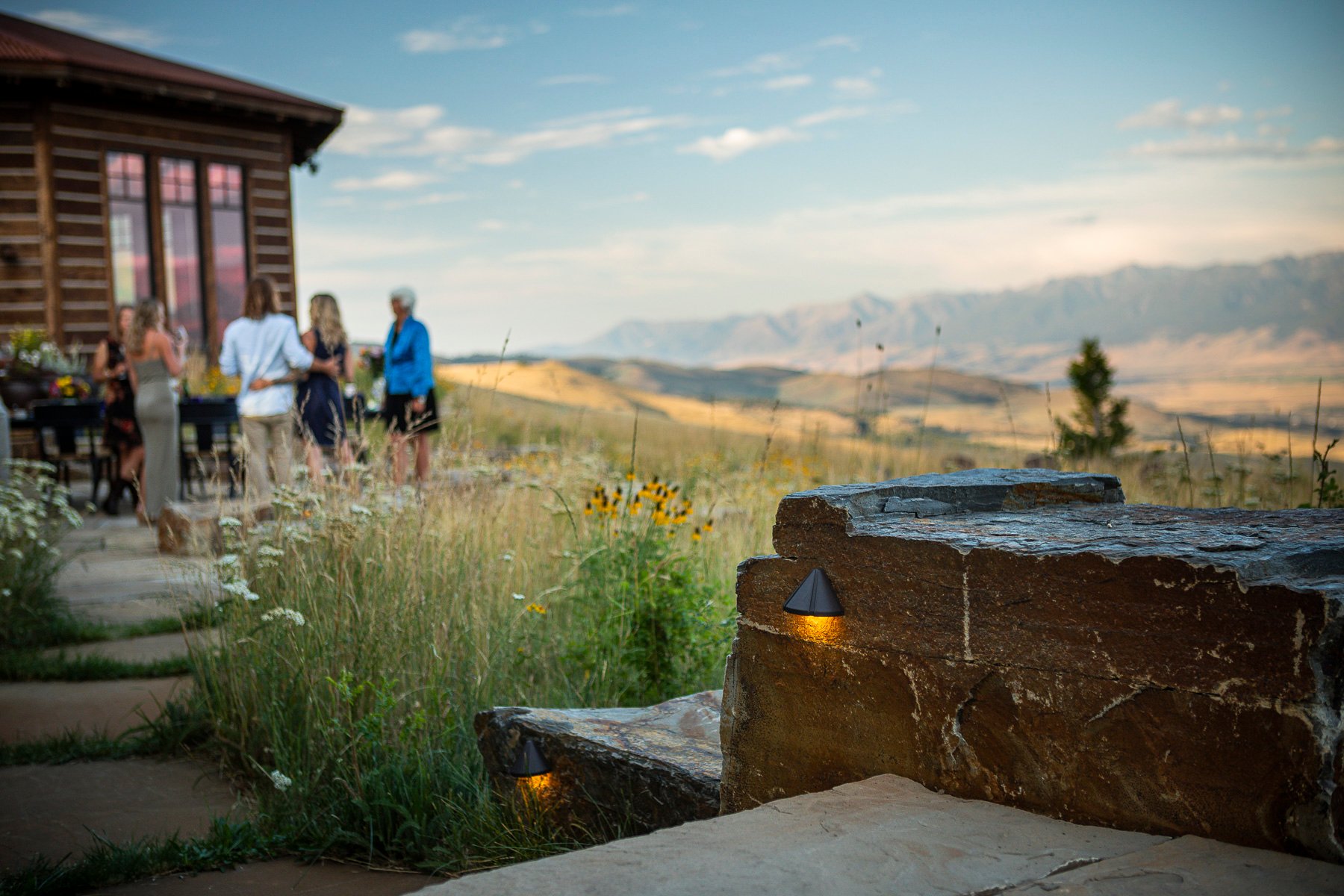 Understanding Stone Walkway Installation Costs
Cost is obviously an important element for any landscape project and it's no different for stone walkway installation. You might be wondering what you can expect to pay for this type of feature.

Just to give you some idea, the range for a stone walkway is usually the same per square foot as a patio. It typically falls somewhere in the $40 to $60 per square foot price range.

Major factors that would impact price include the project location (the closer it is to us, the less it would cost), stone type, equipment access, and site conditions (rocky, steep slopes, limited work space, etc.). Difficult terrains may naturally cost a little bit more to work on in terms of any landscape installation project. But it's important that you don't choose a landscape company that skimps by overlooking important steps.

After all, a poorly installed walkway is only going to cause you hassles and headaches down the road.
Remember, It All Has to Work Together
While we are talking about stone walkways as a separate feature, at the end of the day, it's critical that it all comes together with the other elements of your outdoor living space. After all, you wouldn't be installing a walkway if you didn't have other areas in your outdoor living area that you want to walk to and spend time in.

Your property may even require multiple walkways incorporated throughout the entire space to make it even more functional. It's important that all of these come together seamlessly.

Functionally speaking, these features help connect your various areas like your patio, pool, pavilion, or your home's entrance, so that you can easily get from one space to another. Aesthetically speaking, stone walkways help these spaces to also look connected and part of a big-picture plan.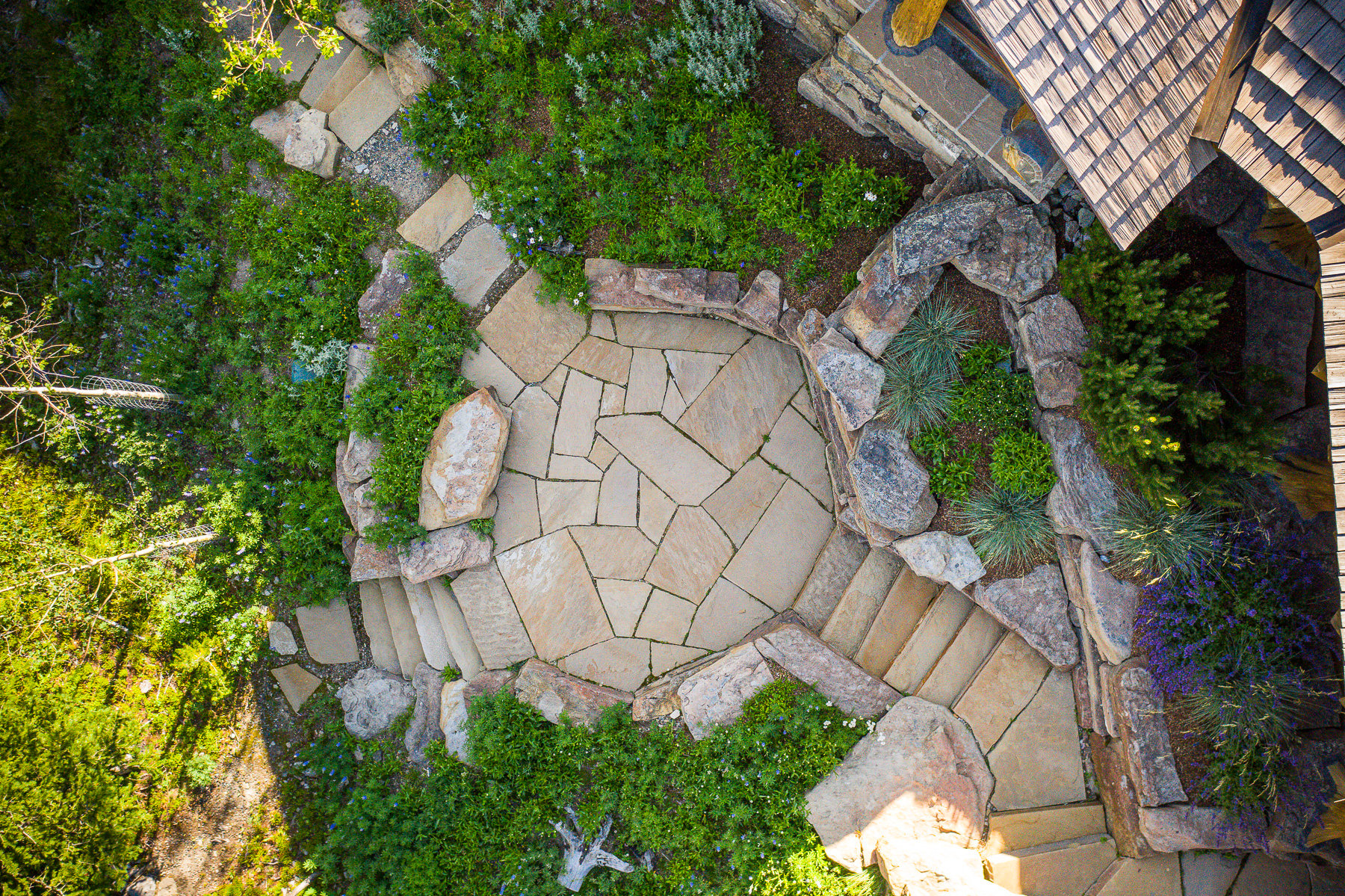 Finding a Landscape Designer to Make it Happen
At the end of the day, getting the most out of your stone walkways will come down to hiring a landscape designer who doesn't just do cookie-cutter designs but actually thinks about how it will aesthetically fit. While a cookie-cutter, standard walkway might solve your functionality problem, it's going to be detrimental to the beauty of the space.

The last thing that you want is for your outdoor living area to be less appealing because a landscape designer plunked a boring walkway in.

At Blanchford Landscape Group, we have worked on many different landscaping projects that have required walkways to make the outdoors more traversable and more beautiful, while also adhering to the naturalistic design (if warranted).

While we have designed and built many of these types of projects, we also know that every single one is unique. So, we take a customized approach every time. This will give you a finished result that is unlike any other. It will be one that has all the aesthetic appeal you're looking for while also meeting your needs functionally.

After all, walkways end up contributing to your entire outdoor living space experience and we want that to be the best it can be.

We understand that designing a complete outdoor living area which includes the right connecting elements such as walkways and steps can be overwhelming. But we are here to be your trusted guide. You can count on us to help you with the entire process.

Are you ready to get the process of designing your outdoor living area started at your Bozeman or Big Sky, MT home? Let's connect and talk about your project. Then we can meet and begin talking about your ideas! We can't wait for you to be able to enjoy your amazing space.