While you might assume that most landscaping professionals take the same overall approach to design, this is actually an area where you can see tremendous differences from one company to another. But it's important that you choose a landscaping partner that takes the design process seriously.

To find out if they do, you could ask any company that you might be considering to describe their design philosophy. This should give you some helpful insight into what goes into the planning process on their landscape projects.

At Blanchford Landscape Group, we have a very specific landscape design philosophy. We believe that there are 3 key elements which must be in harmony in order to achieve the optimal design.

These are: architecture, nature, and the client's wants and needs.

Those elements are in no particular order. In fact, we believe that all 3 must be equally balanced and blended with sound design principles, in order to create a truly authentic outdoor living experience.

In this article, we'll explain in more depth why each of those 3 areas matters and why they must come together for the best results.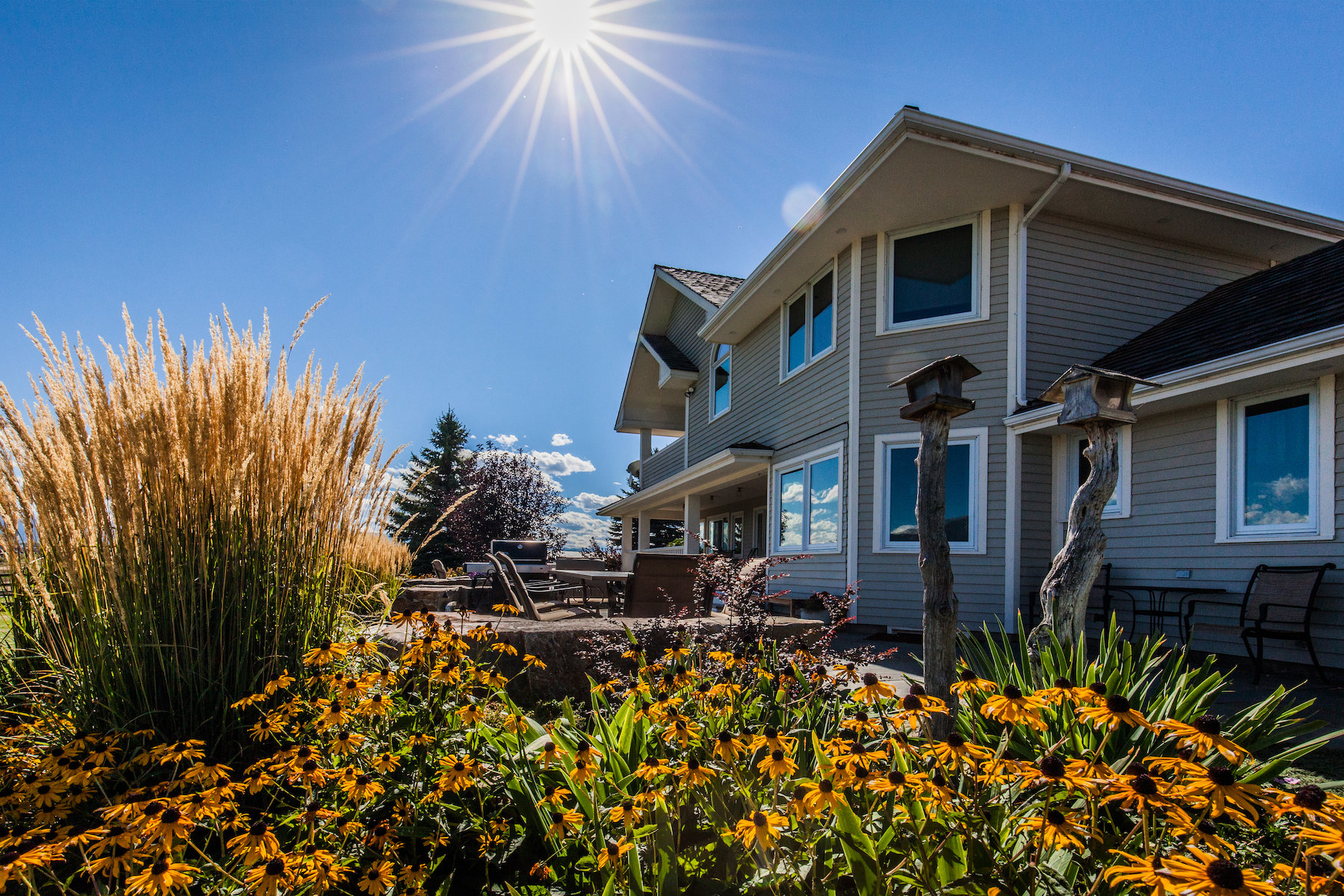 1. The Architecture of the Home
As we think about landscape design, we are always thinking about how it can be a true extension of the home. As you can imagine, an outdoor living space looks and even functions better when it seamlessly blends with the home itself. It should not look like it was just added on without any care to the home's architecture.

That might sound somewhat obvious but you'd be surprised how many landscape designers create their designs with no regard to the architecture of the home. These outdoor spaces don't quite look like they "go" with the home—and in a worst case scenario, they might even clash.

This is one reason why we love partnering with architects and home builders and having the opportunity to design the outdoor living space at the same time as the home itself. This ensures a seamless blend from the indoors to the out. And it helps to blend the home's exterior architecture with the home's outdoor living space.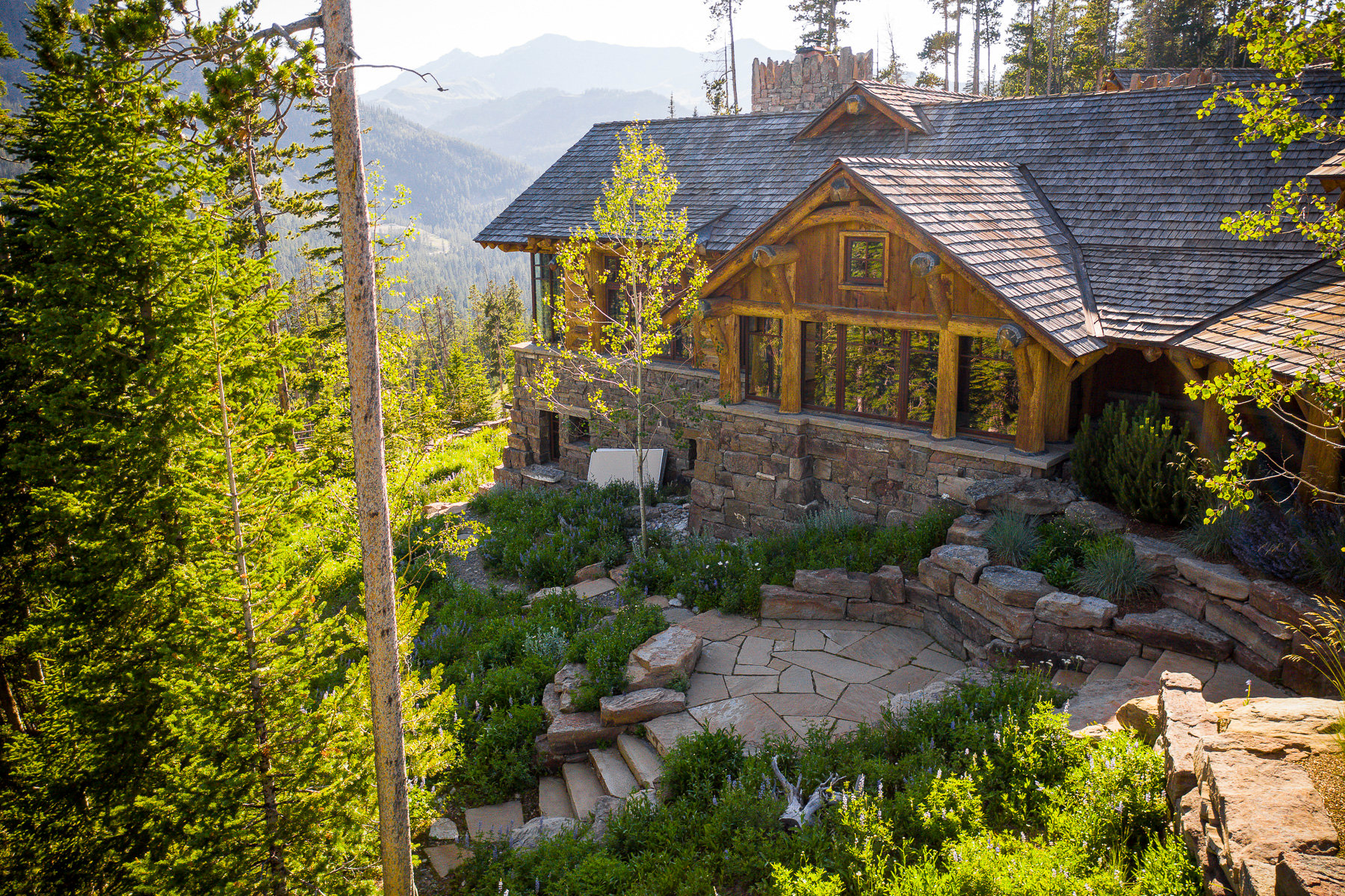 Of course, we routinely work on landscape design projects for homes that were already designed and built, and we will work with what's already there. But it's definitely an ideal situation when we have the chance to create the ultimate space, together.
2. The Immediate Environment of the Site ("Nature")
As we design an outdoor living space in Montana, we are always taking nature into account. So much of what makes Bozeman and Big Sky, MT properties appealing in the first place is our gorgeous natural landscapes. This includes the expansive natural prairies, the mountainscapes, the abundant local wildlife, and the naturally occurring wildflower meadows.

These amazing features are often what draw people to our area in the first place and we want to make sure any landscape design that we create is not attempting to outcompete them.

When designing an outdoor living area, we are working with nature in order to maximize the views and ensure that anything we're adding is contributing positively to what is already there. We never want to take away from the natural landscape but instead, we want to give homeowners ways to enjoy it even more.

We're also always looking at ways to naturalize the perimeter and to blend existing landscapes with new, designed landscapes. One way that we achieve this is with wildflower meadows and with native plant material. These types of elements help the "man-made" landscape to blend harmoniously with the existing natural landscape and to not make it appear as though the outdoor living area was just "plunked there," but always meant to be.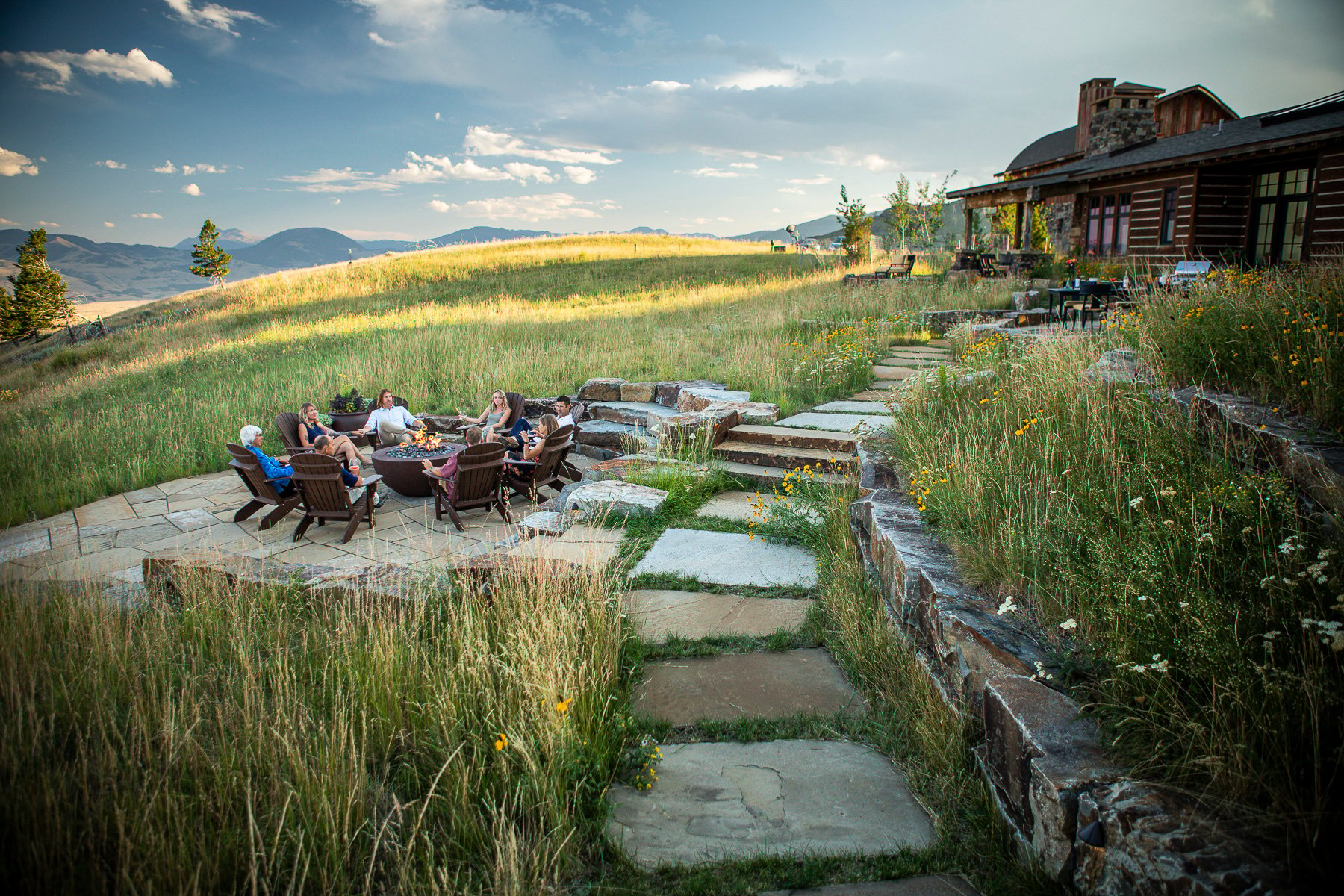 Another way we help blend nature with the outdoor living area is the use of natural materials. We love using natural stone and also boulders throughout our landscape designs. Natural stone also has a sense of elegance and is a timeless addition to the property that won't go out of style.
3. The Client's Wants and Needs
Finally, the client's wants and needs are obviously a vital consideration, as well. Some might ask, why is this not our only focus? Well, we believe that clients hire us because they trust our experience and our expertise. While we certainly have their ideas, their wants, and their needs at the forefront of our decision making, we also find that they understand we often have ways that we can improve upon their ideas.

And they trust us to do that. In fact, they want us to do that.

If we were to make all decisions solely based on client ideas, and the resulting outdoor living area did not blend with the existing landscape or it clashed with the home, we know that they wouldn't be happy with the results in the end. Clients are trusting us to take their vision and improve upon it in a way that takes the home's architecture and the natural environment into account, too.

But there's no question that the client's lifestyle is a vital consideration in the design process.
How do they envision using the space?
What activities or amenities would keep them outside the longest?
Are they going to be hosting a lot of guests or mainly using the outdoor living space on their own?
How would they describe their personal style preferences?
All of these questions and more should go into the landscape design process to help ensure that the client's wants and needs, and their overall lifestyle, is at the heart of the design.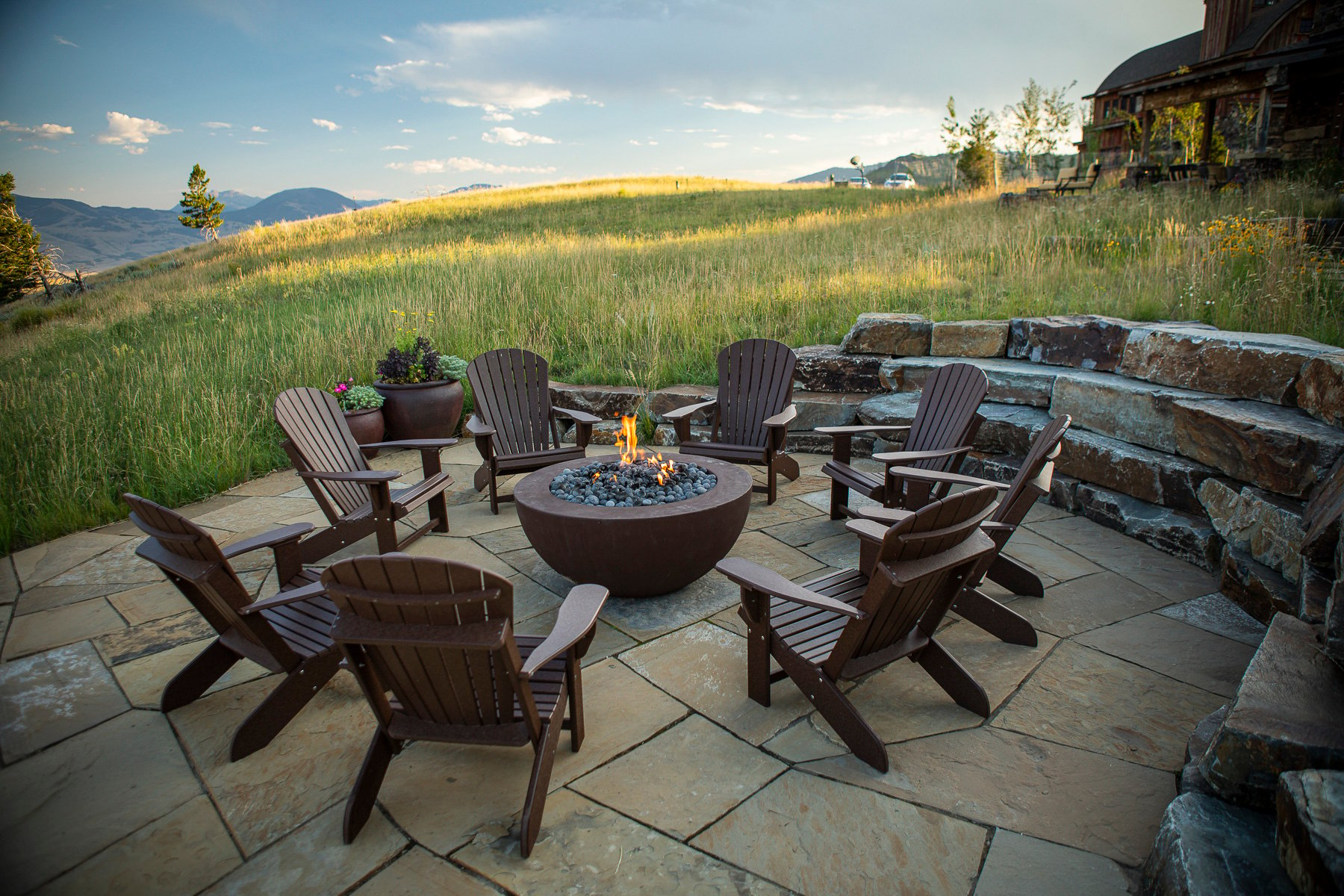 Partnering with Blanchford Landscape Group
These 3 elements are a vital part of our landscape design process and something that we believe sets us apart from a lot of companies that aren't taking the time to think through each of these.

It's also important to mention that we take landscape design quite seriously. We have a 5 phase landscape design process that ensures every single detail is thoughtfully considered.

The 5 phases of our landscape design process are as follows.
Program Development
Base Planning
Conceptual Planning
Final Planning
Garden Construction
It's important to recognize that not all landscaping companies offer such a comprehensive design process. But we feel that choosing a landscaper that does take the time to go through all of these steps will ensure that you get the project that you truly desire. Throughout the entire process, we are also ensuring that the 3 elements we've talked about above are in harmony with one another for the optimal results.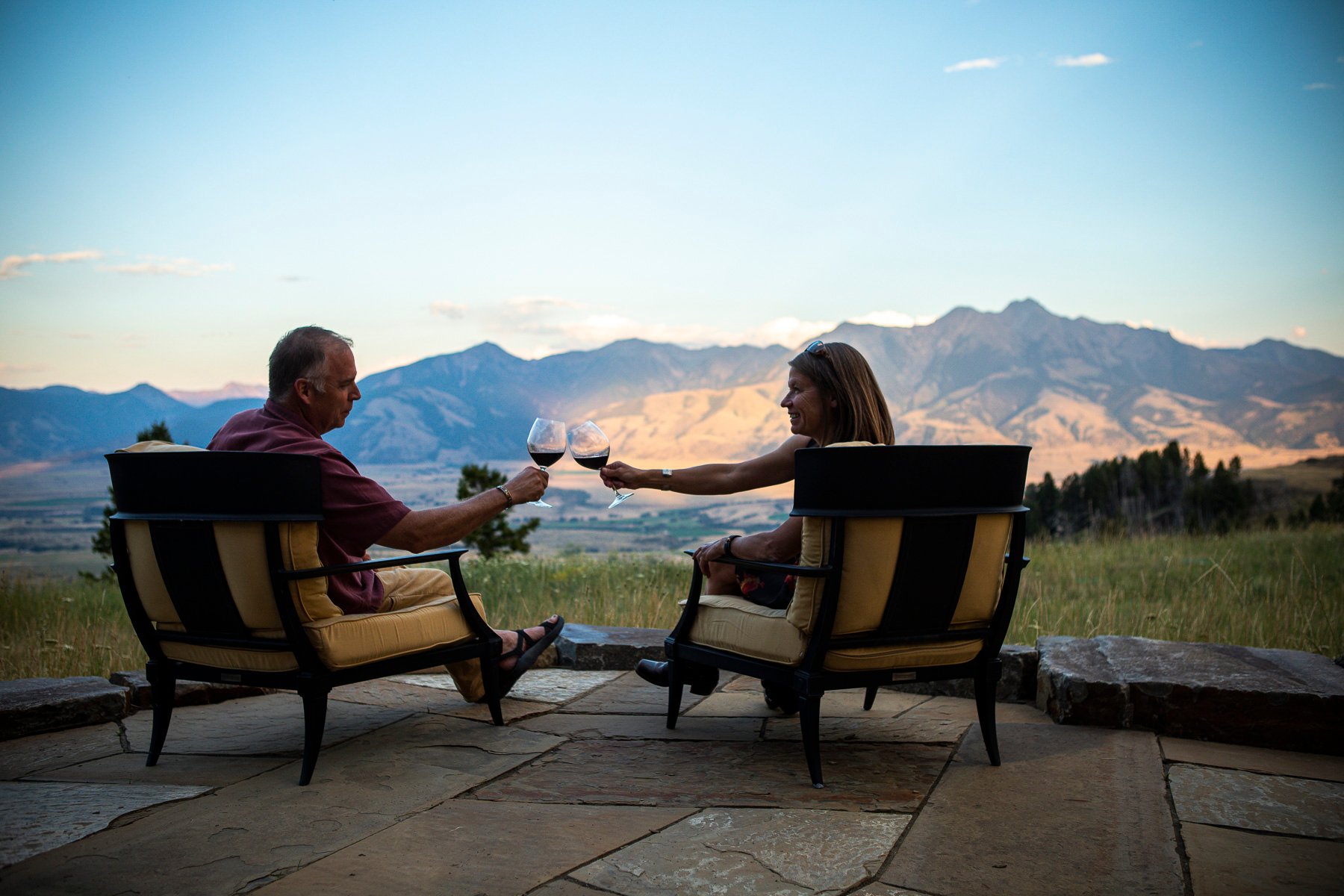 Beyond our comprehensive design process, Blanchford Landscape Group can also offer the added benefit of sticking with clients for the long-haul.

Not only do we see projects through the design and construction phases, but we can even see them on to the maintenance stage. This is a big value-add for our clients who don't want to go "back to the drawing board" and find a landscape maintenance company to now maintain their finished project.

At the end of the day, we believe that excellent design is at the heart of amazing outdoor living areas. We love partnering with other professionals to help ensure that the finished result has everything that the client desires and allows them to fully enjoy their new space.

If you're a custom home builder or architect in the Bozeman or Big Sky, MT area and would like to learn more about how we can provide landscaping services to your properties, let's connect. We love partnering with winners and would love a chance to succeed together.