Trees and shrubs are such an important part of your overall landscape. They enhance the aesthetic beauty in ways that could never be achieved without them. Whether used as foundational plantings to fill in a landscape or even as specimen plantings that serve as the "showpieces" of your property, each of your plants likely holds an important role in the complete design.
For this reason, the last thing you'd ever want is to lose one (or more) of your trees and shrubs. Not only are they aesthetically valuable but they are monetarily valuable as well.
That makes it essential to maintain trees and shrubs within your landscape properly so that you don't have to replace them. When your property is well-cared for and your plants are given the attention they deserve, then you can rest assured that your investment is also protected.
Of course, that's easier said than done. You might have no idea what's involved in tree and shrub care in order to ensure that nothing goes wrong.
What areas should you be concerned about and how can a professional help? If you're working with professional landscape services, you want to know that they're doing everything that they ought to be in order to keep your plants healthy.
Here are 5 tips to keep in mind when it comes to ensuring that you are able to maintain the shrubs and trees within your landscape and help prevent them from succumbing to a problem that could have been prevented.
1. Fertilizer Treatments & Soil Conditioner Improve Health
Amongst the shrub and tree care efforts that we employ here at Blanchford Landscape Group, fertilization and soil conditioning are among the most important.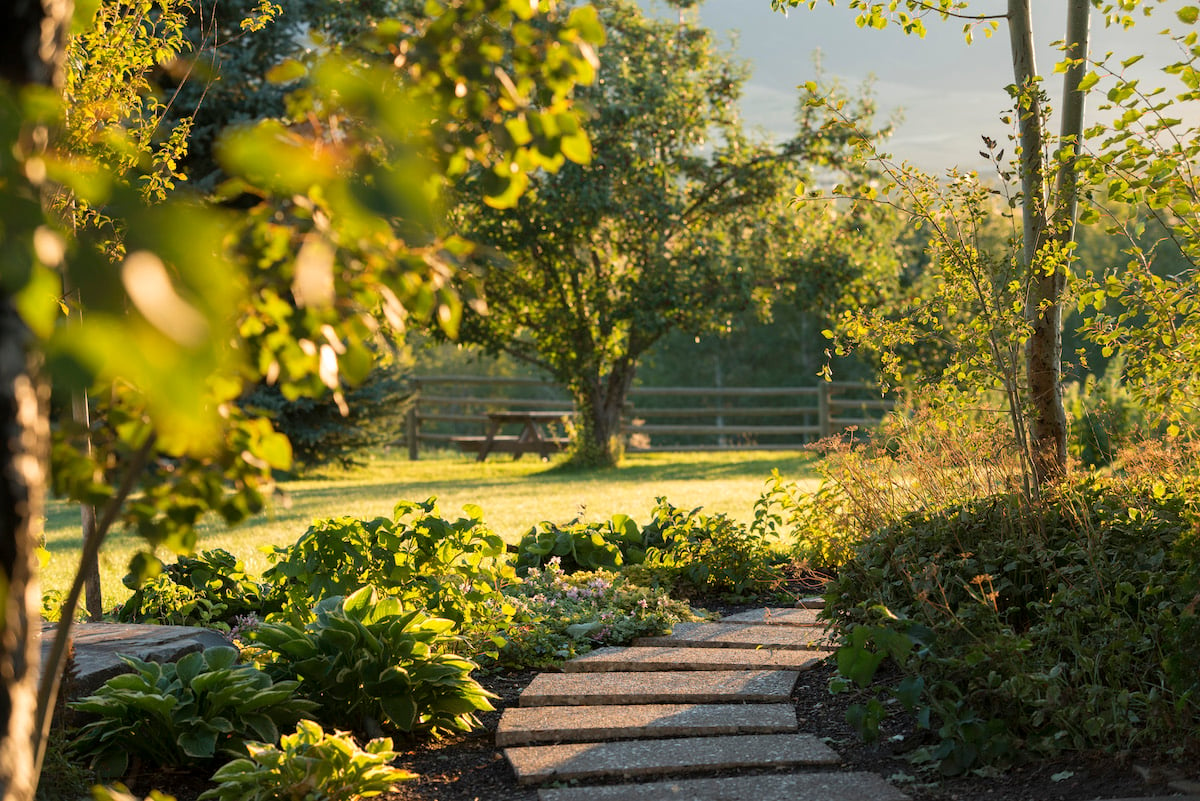 The soil conditioners that we utilize help the soil to be alive with microbes that create a rich environment in which plants and trees are going to perform beautifully. A lot of homeowners don't realize that the health of their plants is contingent on the health of their soil.
Soil microbes provide numerous plant benefits including the ability of the plants to absorb nutrients. We perform our own injections and also use top-of-the-line fertilizer products to keep your plant material thriving by providing them with the nutrients that they need most. All of this is a customized effort. We'll assess the soil and determine exactly what's needed to get your plants looking their best.
This is important because when plants are at their healthiest, they are also able to better defend against stressors like disease, pests, and even environmental concerns. You might think of it as an added layer of protection. The investment in fertilization and soil conditioning on the front-end could ultimately help you protect the larger investment that you have in your overall plant material.
2. Organic Insect & Disease Control Come Down to Proper Diagnosis
At Blanchford Landscape Group, all of our pest and disease treatments are natural and organic but before we begin to implement these solutions, we must first figure out what's going on. While insects and disease are a common threat to your plants (and can pose the risk of wreaking utter havoc) the proper solution comes down to diagnosing exactly what you're dealing with.
This is a bit more complex than a lot of people realize.
There are a number of different pests and diseases that can cause problems and oftentimes the symptoms mimic one another, behooving the importance of an expert being the one to make the diagnosis.
3. Proper Pruning Impacts Overall Plant Health
A lot of homeowners have questions in regard to the timing and methods used for pruning ornamental trees and shrubs. But there is no simple answer. That's because the ideal timing and method are often dependent upon the plant variety. There are generally certain times of the year that are best for certain plants.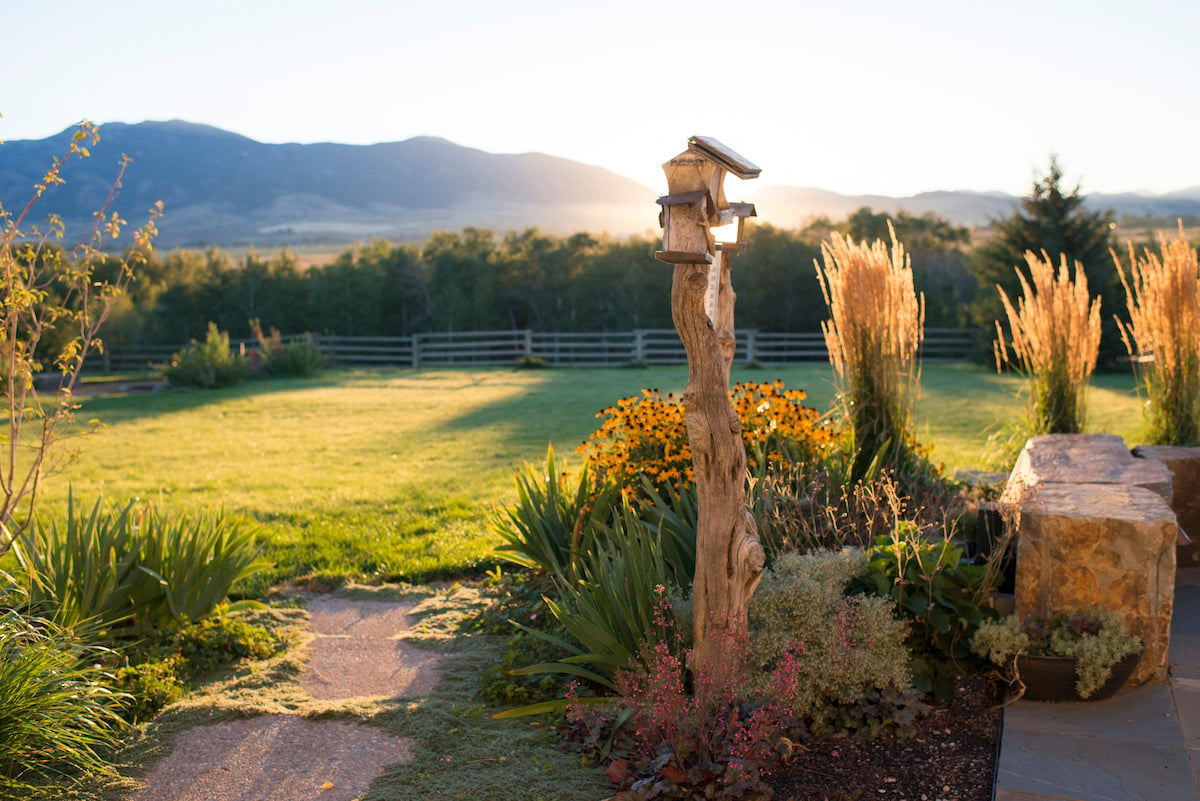 In general, pruning should be incredibly customized in nature. Even the ideal tools to use and the approach (including how often you prune) can vary based upon the plant material. For instance, while some trees and shrubs should not be aggressively pruned, others can handle it.
The trouble with performing pruning wrong is that it can negatively impact your plants' health. In addition to impacting your tree or shrub's ability to bloom, improper pruning can also lead to insect or disease problems.
If you're truly aiming for optimal plant health, you should leave your pruning needs to a professional landscape service.
4. You'll Need to Think about Wildlife Control, Too
It's important that wildlife control solutions are also part of your landscape services or else you could risk losing your plants to one of the many creatures that roam our area.
One of the biggest problems is when these animals consume the plants that are meant to be part of a property's landscape. They might turn your favorite shrub into their lunch or dinner. This is particularly problematic in the winter when their food sources are otherwise limited.
But it's not just animals eating your plants that can be a problem. When animals like deer rub their antlers on your trees, they can strip away the bark and cause severe (sometimes irreversible) damage.
Unfortunately, solutions for wildlife control are not always simple and they definitely require some expertise and understanding of the wildlife in our region (which can vary quite dramatically from one area to the next).
In fact, at Blanchford Landscape Group, it's not uncommon for our wildlife control solutions to require brainstorming sessions in which we all get together and devise the best ideas based on our collective experience and expertise. It's a well-thought-out plan, not something that is haphazardly thrown together.
5. Plant Health Care is Not a Magic Potion
Although it would be nice to have a potion that solved (or prevented) all potential tree and shrub problems, unfortunately, no such thing exists. It's important to recognize that sometimes things do go wrong.
This could be because a program was started too late (a tree or shrub was already too "far gone" to try and save). Or, perhaps your plants might have an irreversible problem.
For instance, even the best plant health care efforts will not do much to help a tree or shrub that was improperly installed. Improper plant installation is a leading cause of failure. It could be that the wrong plant was chosen for the site conditions or even just that it was installed the wrong way. Tree and shrub installation is a bit more than digging a hole and backfilling it. Factors such as hole depth, soil conditions, and mature size all need to be considered.
Sometimes when we start working on a new property, we have to make suggestions about removing certain plants and installing better alternatives that are suited to the environment. While this can feel frustrating to have to start over with plant material, in the long run, you'll be better off with trees and shrubs that are thriving rather than ones that always seem to be struggling.
In the end, while plant health care can't fix everything, it can go a really long way in preventing problems.
Maintain Shrubs & Trees with a Professional's Help
Even when you have an overall healthy landscape, trees and shrubs can occasionally struggle. For this reason, it's so important to have a garden services company that can keep a watchful eye on your plants and spot potential problems early on. Because time is often of the essence with plant health care problems, it's important that problems are addressed swiftly.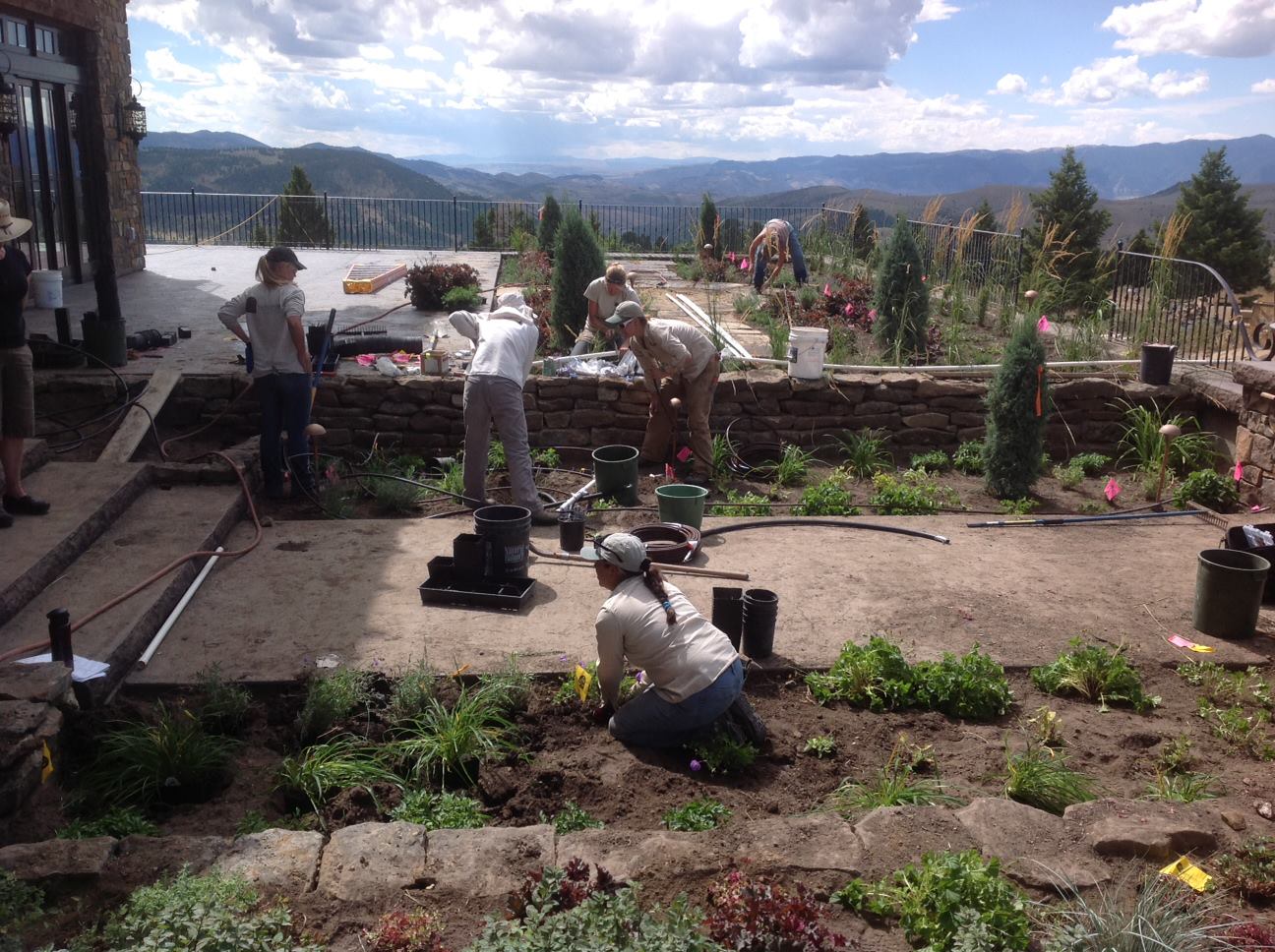 This is the peace of mind that working with a professional can provide. If they are closely tending to your plants' care, they'll notice when something isn't right. Of course, this comes down to working with a professional who has extensive horticulture training—and not all landscape services in Bozeman and Big Sky, MT can offer this.
However, at Blanchford Landscape Group, we have a strong emphasis on horticultural skills. In fact, we view ourselves as "property managers," keeping a close eye on your landscape as a whole. This is achievable because we know a lot about plant material. This provides our clients with confidence that their properties are being maintained with the utmost care.
This knowledge level extends to native species, as well.
A great garden services company will also be able to offer you landscape care that is specialized for the native plant varieties on your property. At Blanchford Landscape Group, we specialize in both the installation and the maintenance of wildflowers as part of our garden services.
Once established, these natural meadows provide unique beauty with relatively ongoing maintenance. But in the early days of their establishment, they will require some knowledgeable upkeep in order to help establish the new habitat on your property. The best thing about meadows is how wonderfully they blend with the natural surroundings of Bozeman and Big Sky, MT landscapes.
Choosing a Garden Services Company to Provide Premium Plant Health
As we've already alluded to, not all landscape services in Bozeman and Big Sky, MT are created equally. The biggest problem is a lack of horticultural knowledge and experience and the use of standard approaches that don't make any effort to customize the services to the property.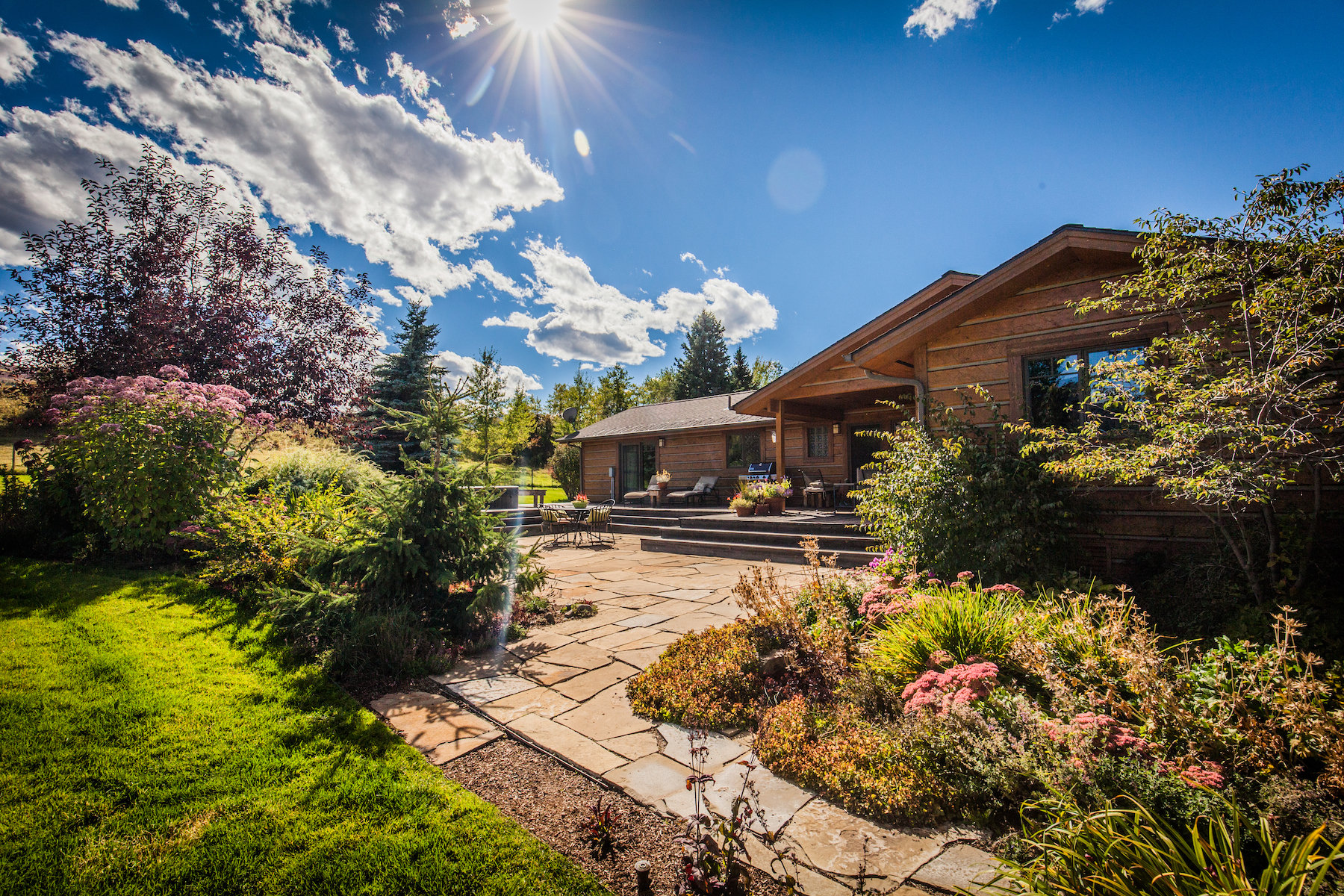 But when you choose a landscape professional that takes a well-thought-out and customized approach to their landscape services, including plant health care—and has the extensive plant knowledge to bring expertise—then you are able to gain the confidence that your landscape is being cared for in a way that will protect your plants for years to come.
At Blanchford Landscape Group, this is exactly what we can offer.
We understand that every property is unique and has its own set of unique trees and shrubs that require individualized care. This is why we have a specialized Garden Services division that is dedicated solely to the very tasks that we have described.
In the end, you can help ensure that your plants continue to look and perform their best at your SW Montana home by investing in their health now. When it comes to protecting your investment, you deserve to know that your landscape is in good hands.
Are you ready to learn more about garden services (landscape maintenance) at your Bozeman or Big Sky, MT home? Let's connect and talk about your needs. Then we can meet and review a detailed plan of action. With everything being handled for you, you'll be able to relax and enjoy your landscape.