Landscaping in Montana is undoubtedly a unique venture. We are surrounded by scenic and picturesque views of the regional landscape but there is also a sense of duty and pride to keep our personal properties looking spectacular, too.
When it comes to keeping your property in great-looking shape, you know that certain tasks are important, but you might not be sure which ones. You care about having a beautiful landscape and ensuring that it continues to look good year-round, which is why you might be wondering what tasks are necessary when it comes to upkeep.
That's why we've rounded up this list of the 5 most important tasks to having that well-kept and gorgeous landscape that you desire.
1. Protecting Plants from Animal Damage
Landscaping in Montana can be dramatically impacted by animals, making it vital that your plants are properly protected so that you can ultimately protect your investment. In our region, we have many deer and elk and even moose, all of which can potentially damage your landscape.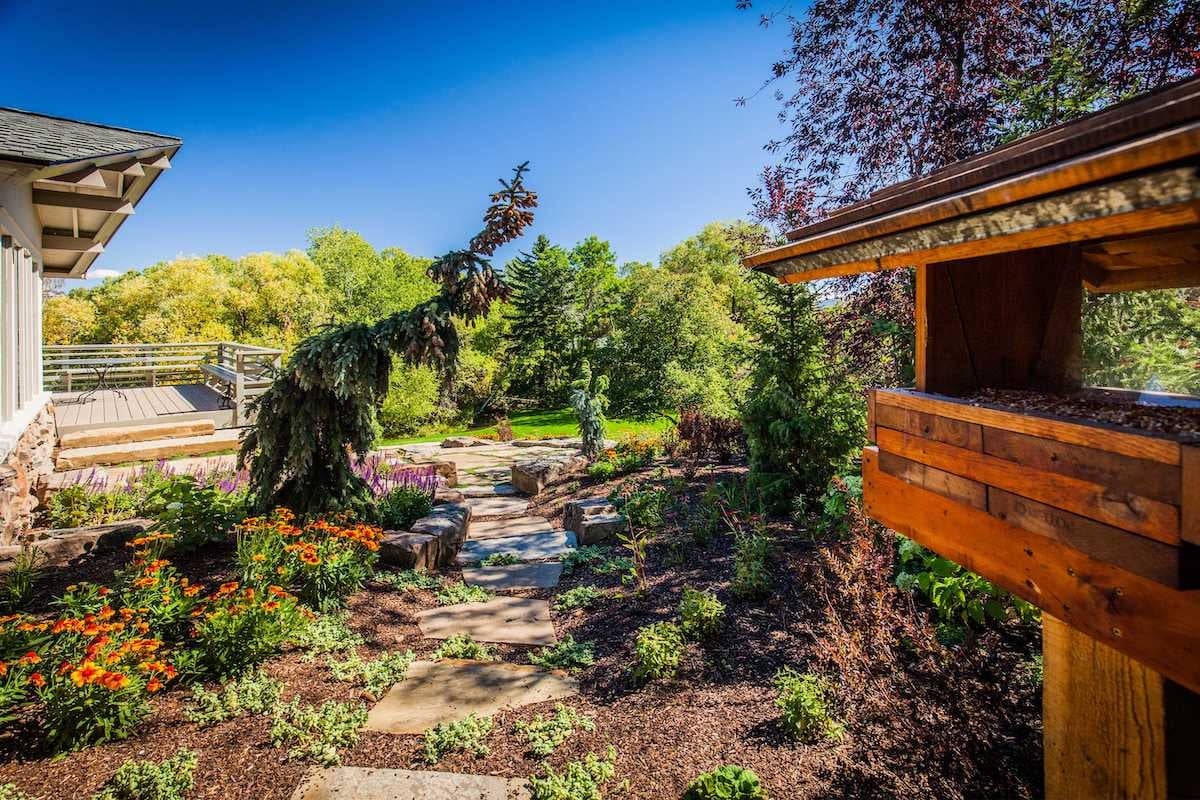 Much of the damage comes from these animals feasting on your plants. In the winter, as their food source becomes scarce, these animals may travel farther than their typical range in order to locate a meal (which may end up being your beloved plants). But it's not just animals eating your plants that is problematic. When these animals rub their antlers on your trees, they strip away your tree's cambium (the vital layer between the inner bark and outer wood). This can severely injure a tree.
Animal damage can negatively impact the overall aesthetic appeal of your property and even make it look unkempt and messy. Sometimes, the damage that occurs is irreversible and you'll lose your plants as a result. That's why it's so important to be proactive in preventing this damage from happening in the first place.
Of course, the solutions for these concerns are not always simple. They require a lot of forethought, planning, and of course, expertise. For instance, in certain areas, animals will be so desperate for food that they'd rip apart fencing. But in other locations, a simple trunk wrap is enough to protect a tree because there are plenty of other deciduous plants to keep them occupied in the area. There are a lot of nuances to consider that may impact the best course of action to take.
On top of that, the solutions are also seasonal. During different times of the year, different protection solutions need to be put into place, all dependent upon what the animals are doing.
There is a lot of research and continual evaluation of data that needs to be performed in order to make these decisions. It's more complex than many homeowners realize, making it important that you choose an experienced landscaping professional that you can trust to handle this task.
2. Preventing Winter Desiccation of Evergreens
Winter is a difficult season for many plants on your property which is why landscaping in Montana should include plans of action for winter protection. Winter desiccation is a common winter injury that can occur when the amount of water lost by your plants exceeds the water that is taken in. This may happen when the plant is rooted in frozen ground. It can also occur when an external force, such as very dry wind, removes the moisture from the plant.
Symptoms vary from yellowing or browning of needles, which has been termed "winter burn." Symptoms of winter burn are present on many narrow-leafed evergreens such as hemlock, juniper, pine, and yew, and broad-leafed evergreens such as boxwood and rhododendron. Once an evergreen has been damaged by desiccation and turned brown, there's no going back.
In order to prevent this, plants should be treated with all-natural products ("anti-dessicant agents") that adhere to foliage throughout the winter and will help protect vulnerable plants against winter burn. Of course, the exact timing of when to apply these products is critical. They should be applied before freezing temperatures become the norm, since it's not possible to apply these afterward.
3. Fall Clean-Up Services
The fall season is a time when properties can quickly go from neat and tidy to messy, thanks largely to winds picking up as well as simply trees going through their natural lifecycle and dropping leaves.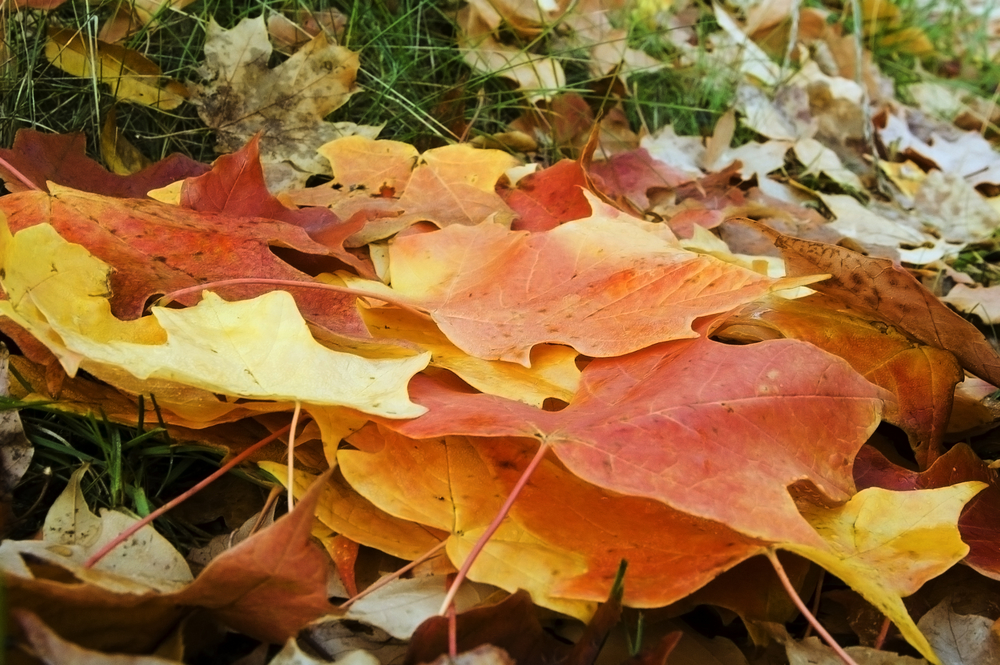 But getting leaves up and off of your property is an important landscape maintenance task. That's because fallen leaves are not only an eyesore but also a habitat for rodents and other unwanted pests to come and find shelter on your property. This can create new problems that you don't want to have to deal with. This is of particular concern around the foundation of your home, where unwanted pests may attempt to find their way in.
Fallen leaves can also create trouble for your lawn. Areas that are left matted under heavy leaf fall can start to die. It is best to get leaves off of your grass so that it can have access to the sun.
Of course, leaf clean-up can be an enormous task for landscaping in Montana. Many properties have multiple trees and don't want their property to look messy once those leaves start falling. Finding a trusted partner who can handle those services for you so that you don't have to deal with the stress or the hassle is ideal. You're busy and the last thing you really want to do is spend your free time raking leaves and clearing them off of your property on your own.
By handing your fall clean-up services over to a landscaping professional, your property will continue to look in tip-top shape and all you'll have to do is enjoy it!
4. Plant Bed Clean-Up
Another important task that comes along with a property looking its best is plant bed clean-up. This is typically performed in the fall with a very intentional approach that includes selective cutbacks.
That's because you likely still want to have some winter interest in your plant beds and don't want everything cut back. Many ornamental grasses add texture and appeal to a winter landscape and may be trimmed minimally in order to allow for that unique look.
In addition, even certain flowering shrubs can provide winter interest as the flowers become dried (but remain intact). After all, brown is a color and can look great against the white snowy backdrop.
Creating a unique winter landscape will require that your landscape professional is taking all of these details into account as opposed to just coming in and cutting back everything. Knowing what to cut, where to cut it, and what to leave alone is important for a successful winter landscape.
Of course, there's no question that leaves and other debris should be fully cleared out of the plant beds as part of the plant bed clean-up process. Similar to leaving debris on your lawn, leaving it in your plant beds can also create an invitation for unwanted pests to take up shelter. Plus, it looks messy. When it comes to having a tidy property, you want your plant beds to look crisp and maintained no matter what the season.
5. Container Gardens
Enhancements are a wonderful way to keep your property looking neat, tidy, and impressive, particularly in the fall when much of the landscape begins to go dormant. Of course, creating a great container requires an in-depth knowledge of plant material that will thrive in colder weather as well as an eye for design. Oftentimes these arrangements may incorporate a variety of greens, dried flowers, grasses, cones, and even branches.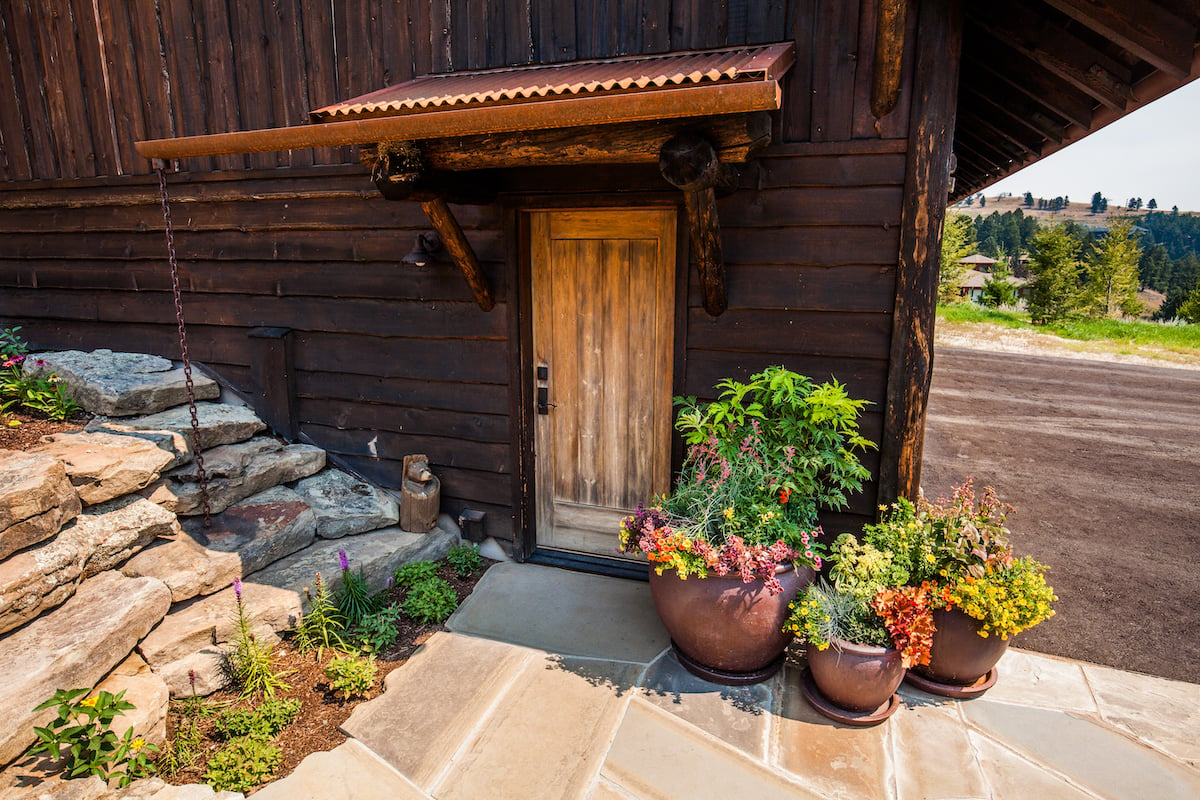 Containers make an excellent addition to entryways or places on the landscape that get winter use—such as a hot tub. They create visual interest and even add some color during a time when that vibrancy and cheer are welcomed. Winter in Montana can be gorgeous to begin with and by adding some thoughtful containers, your own personal landscape can be made even more spectacular. This will help you get full enjoyment out of your property.
WATCH THIS VIDEO TO LEARN MORE ABOUT OUR GARDEN SERVICES
Working with a Montana Landscaping Pro You Can Trust
When it comes to making sure that these 5 tasks are performed properly and are successful in keeping your grounds looking their best, you want to make sure that you are partnering with a trusted landscaping professional. Though these landscaping tasks might seem relatively foolproof, there are many areas where they can go wrong and are actually more complex than most realize.
That's why you want to choose a landscape professional that will take a well-thought-out approach to everything. While some landscaping companies in Bozeman or Big Sky, MT don't put a strong emphasis on the importance of maintenance work, the fact is, it's a vital aspect of keeping your grounds looking and performing their best and it needs just as much care, attention, and professionalism as any other aspect of landscape work.
At Blanchford Landscape Group, we understand the importance of meticulous groundskeeping work which is why we have a Garden Services division that is dedicated to tasks just like the ones we've mentioned in this article.
When it comes to creating and maintaining the tidy property that you expect, you want to work with a company that you can trust to give it the attention it deserves. That's exactly what we can offer.
Are you ready to learn more about Garden Services (landscape maintenance) at your Bozeman or Big Sky, MT home? Let's connect and talk about your needs. Then, we can meet and review a detailed plan of action. With everything being handled for you, you'll be able to relax and fully enjoy your landscape.