Plants are such an important part of your property. Whether it's the plants that fill your property's plant beds, some plants in a seasonal container garden, or maybe even the shrubs that help give you privacy, all of these elements are important to your landscape as a whole.

Plants don't live forever and there may come a time when you need to either replace a plant—or maybe you just want to install something new. You might be wondering whether you can tackle DIY plant installation or whether you should hire a pro.

The answer is, it depends. There are a number of different things to consider before tackling DIY plant installation as well as various circumstances that could lend themselves to leaving this task to a professional.

In this article, we're looking at DIY plant installation vs. hiring a professional so that you can determine what approach makes the most sense for you.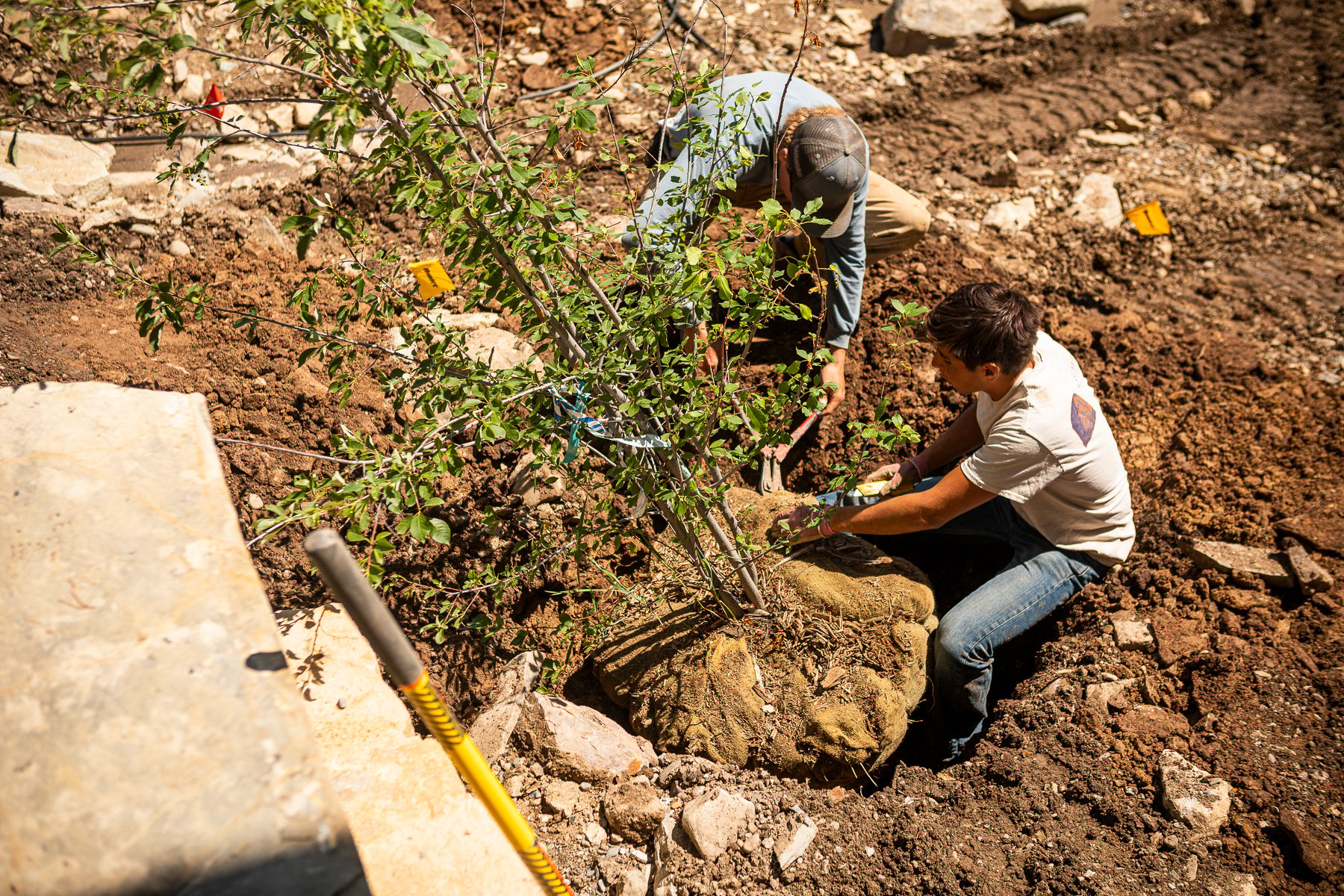 When DIY Plant Installation Makes Sense
At Blanchford Landscape Group, we have many clients who love to garden and who do have a wonderful, self-taught understanding of plants. For many of these clients, installing plants is a hobby. Whether they're adding some annuals to their plant beds or maintaining a container garden, we understand that there are many of you who love plants as much as we do.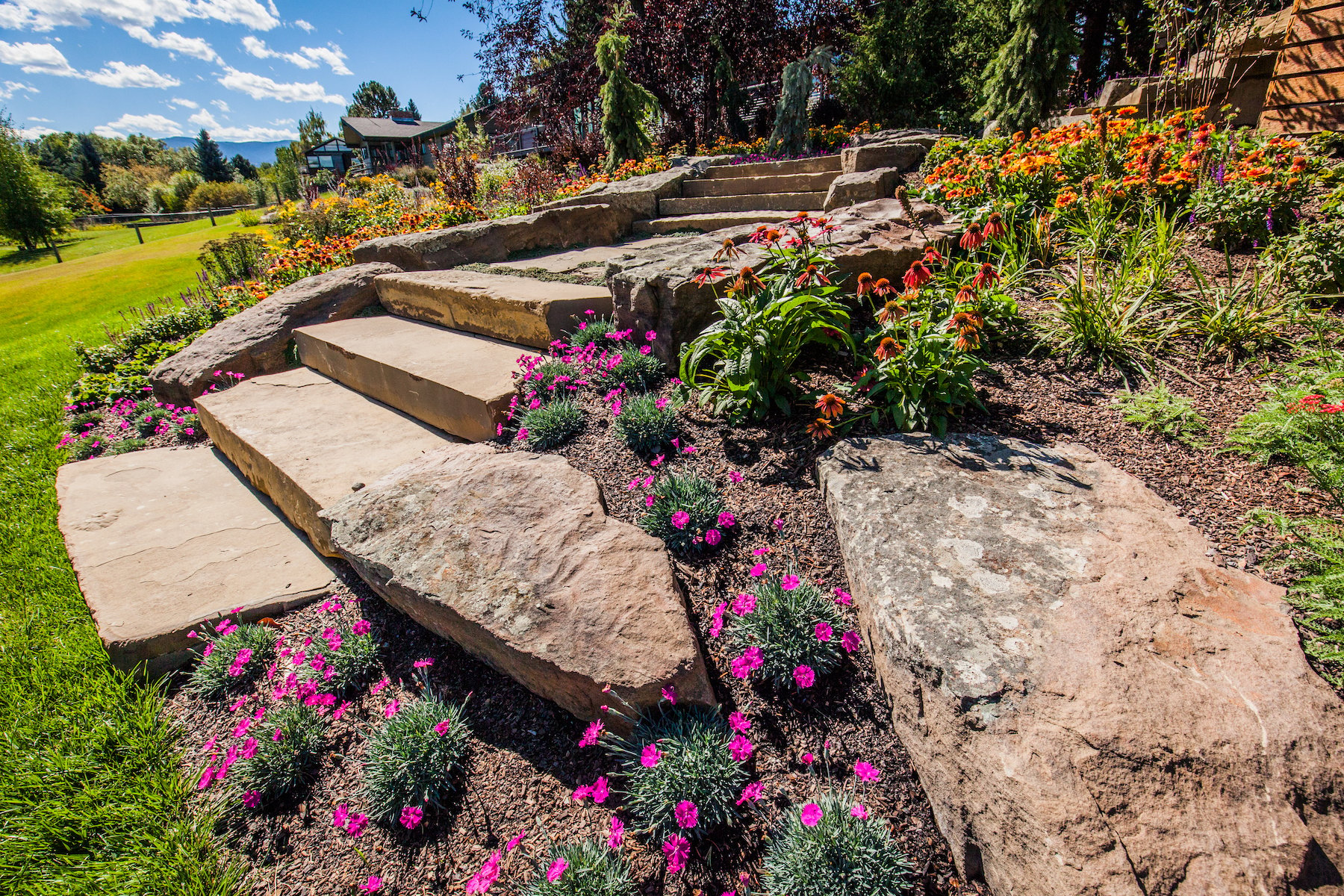 The key to DIY plant installation is that you have a good understanding of installing the right plant in the right place. Any time that you get a new plant, you need to take into consideration its needs. For instance, some plants are shade-loving while others are sun-loving. You may also need to consider the plant's tolerance for certain soil conditions or issues like drainage.

While this isn't rocket science, it can get a bit more complex than people often realize. If a plant is installed in a location that is not optimal for its growth and performance, it's never going to be healthy and there really isn't anything you can do to "fix" it.

The right location is absolutely imperative to a plant's health.

We do have plenty of clients who understand this and who are perfectly comfortable with installing plants and tending to them over time. And in these circumstances, DIY plant installation makes a lot of sense. After all, gardening is a wonderful hobby. It's a way to spend time outside and even get some light exercise. It's also very therapeutic.

Even if you don't necessarily have the time or desire to handle the installation, you might want to be involved in some of the care. We've had clients who are interested in edible landscaping and like to be involved in maintaining an herb garden or some vegetable plants.

In this way, it's not just a matter of know-how, but also your level of interest in being involved. For many, this is a matter of personal preference.
When Professional Plant Installation Makes Sense
There are many situations where DIY plant installation does not make sense and where homeowners are best-served turning to a pro. One obvious situation would be a homeowner who is not comfortable with installing plant material. But even homeowners who have installed plants before might have circumstances where professional plant installation is the best choice.
Challenging Site Conditions
Even if you are someone who has some plant knowledge and who enjoys caring for or installing plants, you may not want to tackle plant installation on a difficult site, such as a sloped area.

Landscaping slopes can be challenging because of erosion. The plant selection and installation process will be key to having success on such sites and you're likely better off leaving this in the hands of a professional who can help you make the best choices.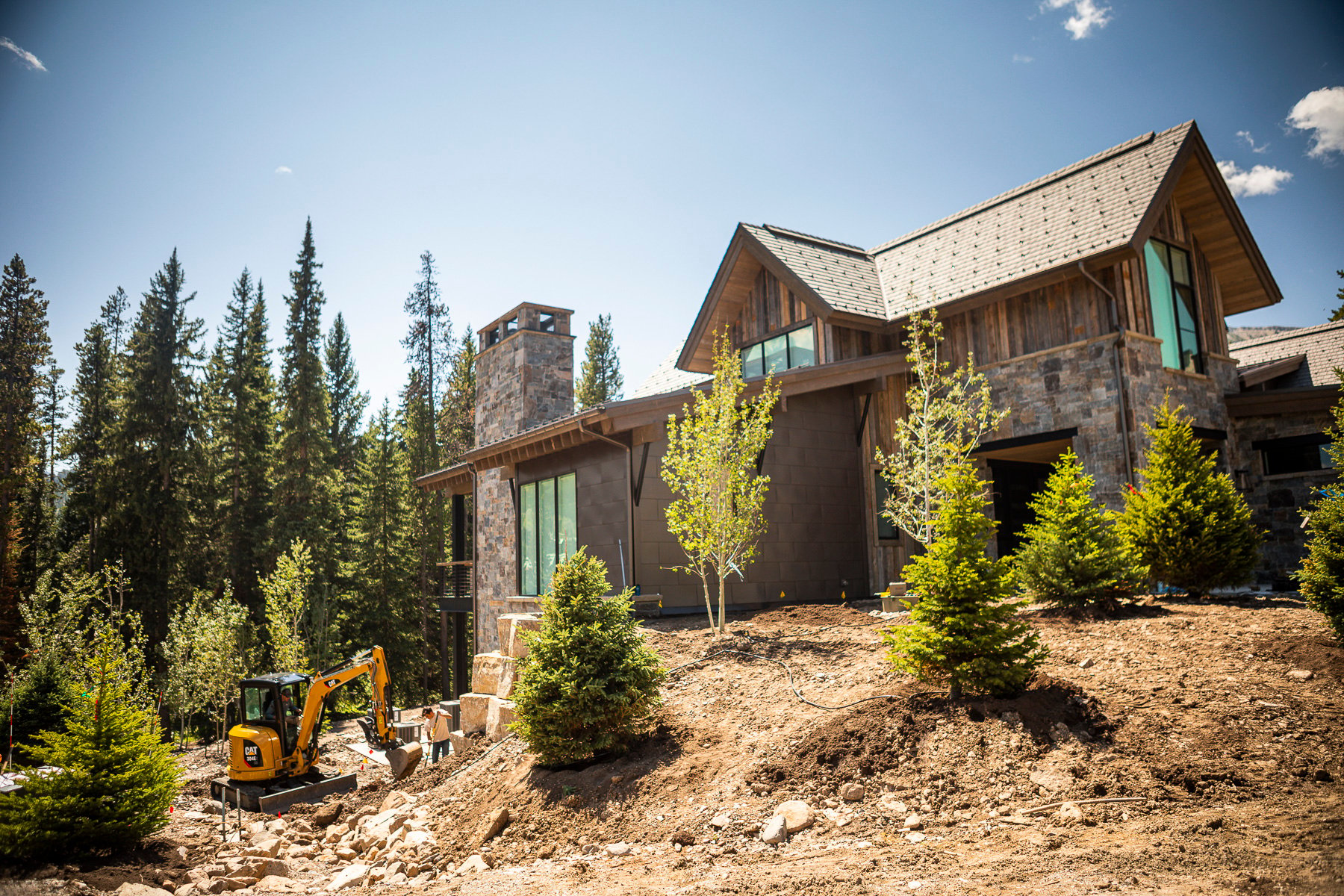 Installing Large and Expensive Plant Material
Installing larger plant material like trees and shrubs can also be particularly challenging. These types of plants can be a substantial investment and you want to ensure that they are installed properly so that they don't fail.

The long-term growth of trees and shrubs must also be considered. The last thing that you'd want is to install a tree in a location where its roots will eventually encroach upon your patio. This can lead to damage.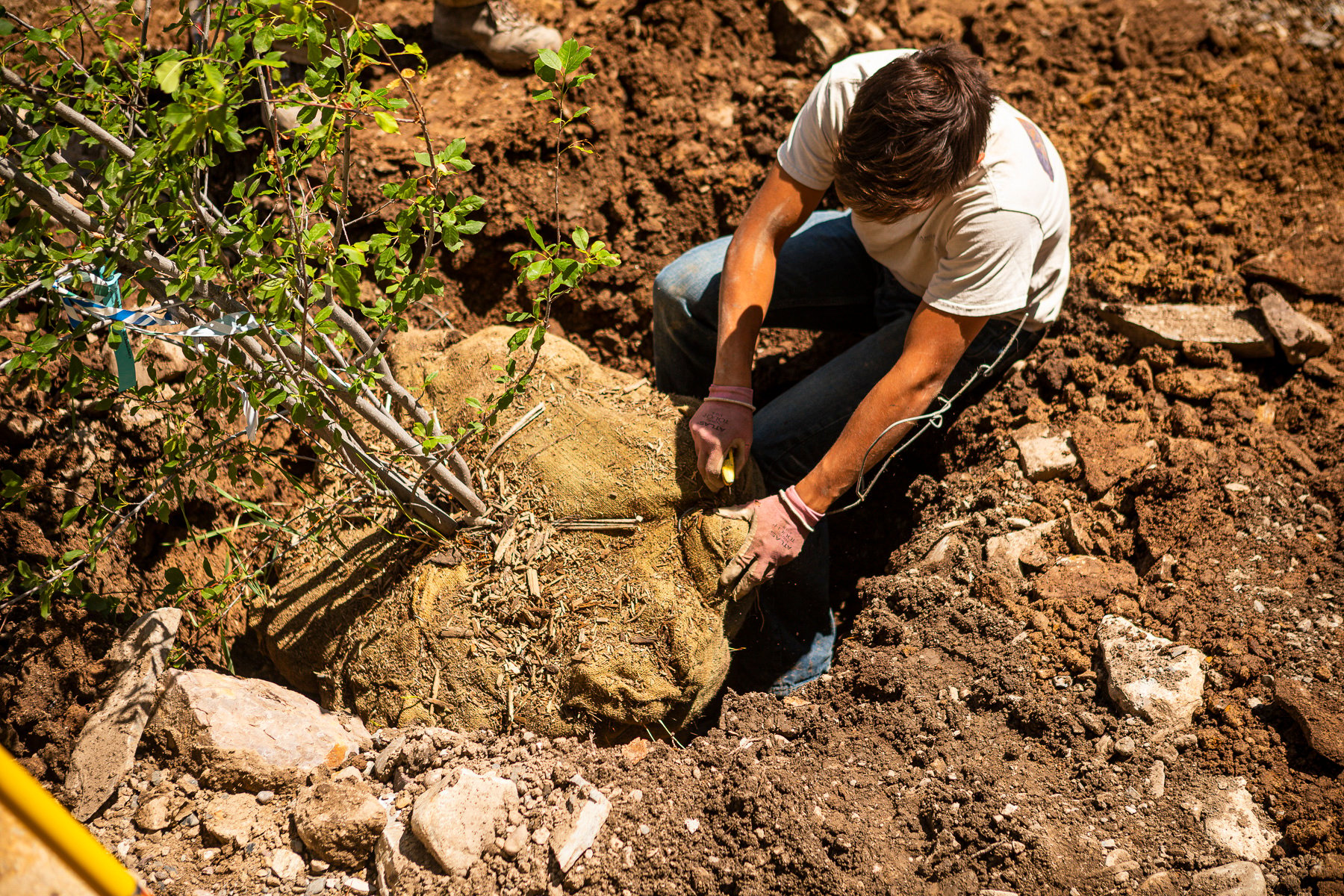 When You Don't Want the Hassles or Headaches
Of course, even with smaller plants, you have to consider the time and effort involved in plant installation. If it's not something that you particularly enjoy doing, it might just make more sense to choose professional plant installation. It just eliminates all of the burden and hassles associated with the task.

You have to remember that plant installation starts with a trip to a nursery or big box store. Then you have to transport that plant material home (which can be messy). Next, you have to find the time to perform the installation. This can mean giving up a weekend or free time when you might prefer to be doing something else.
When You Want the Landscape Design Expertise
Plus, on top of all that, you really do need an eye for design to ensure that your plants look appealing after they've been installed.

Some of the most common mistakes with DIY plant installation are grouping and color arrangements. Too many large gaps are left in between plants or plants aren't grouped in an appealing color pattern. It's important to remember that on top of having the plant knowledge of "right plant, right place," you do also have to take the aesthetics of the design into account.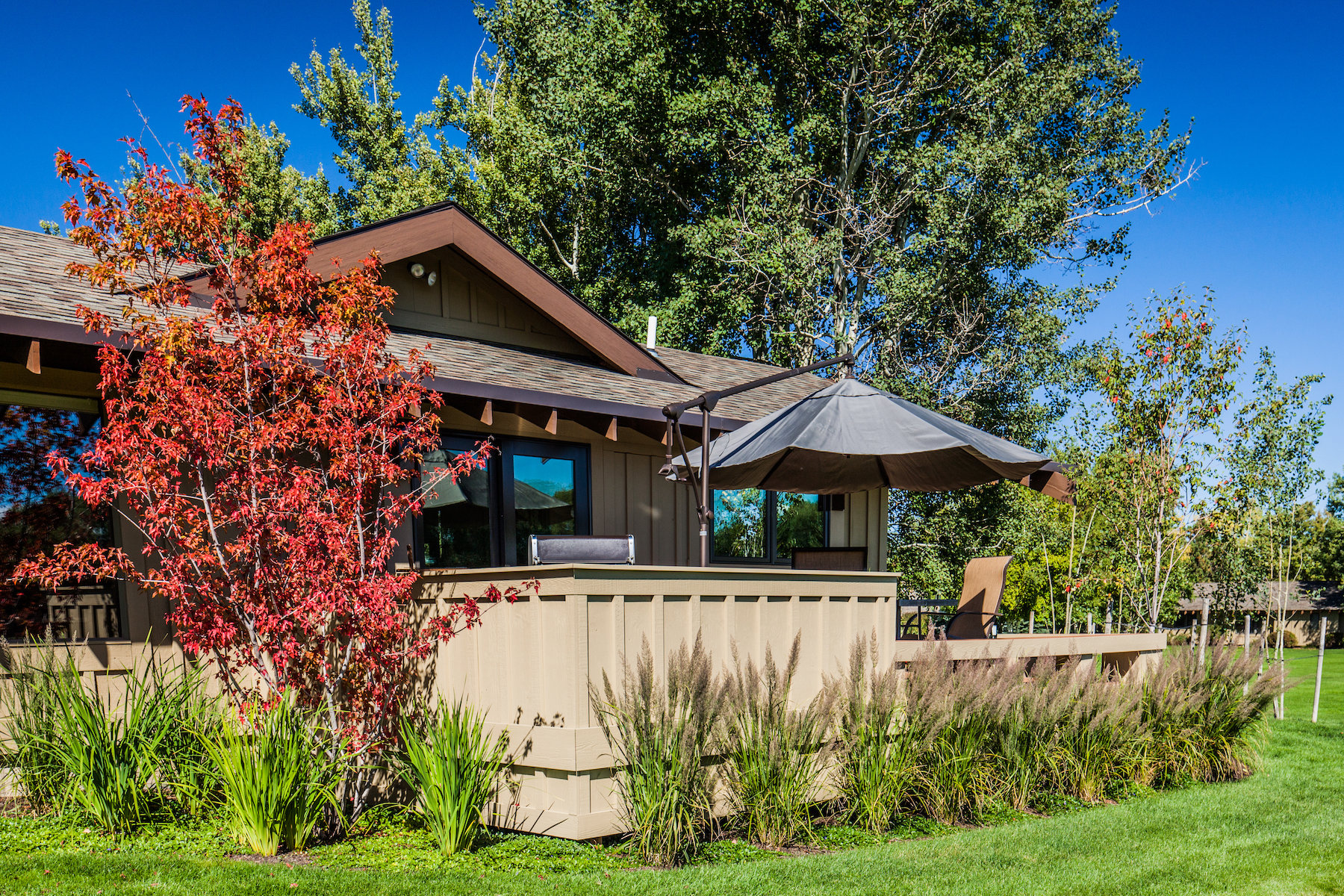 When you choose professional plant installation you not only get that horticultural expertise, but you also get someone who has a keen eye for design and is going to know exactly how many plants you need in each location and what plants are going to look best grouped together.

A professional will also consider the long-term growth of that plant (which is another important consideration sometimes overlooked by homeowners). After all, that plant is not going to stay the same size forever. Having a good understanding of how large the plant will get should come into play during the installation process.
Access to Better Plants
In addition, it's worth considering the fact that a professional is likely to have more access to better plant material than a homeowner would likely be able to get on their own. At Blanchford Landscape Group, we have access to nurseries with plant material not available at local nurseries or big box stores. If you want something more unique, then a professional plant installation will make a lot of sense.
Transitioning into Landscape Maintenance
One of the nice things about choosing professional plant installation is that you can transition right into professional maintenance, too. Even if you enjoy caring for plants, you might not have the time to handle all of your property's needs. You can work with a professional to determine which tasks you'd like to handle yourself and what you'd rather delegate to a pro.

The ongoing maintenance of your landscape is something that will be important to consider during the landscape design process. A landscape design might look amazing when it's first finished, but if it's not maintained properly, it can quickly start to look messy and unkempt.

This is why it can be beneficial to work with a professional company that handles both landscape design and maintenance.
Working with Blanchford Landscape Group for Your Total Landscape Needs in Bozeman or Big Sky, MT
At Blanchford Landscape Group, we handle both the landscape design and the landscape maintenance in-house, which means that we can think about the big picture when we're working on the creation and installation process. All of these elements go hand-in-hand. If you're going to invest a lot of money into your landscape, you want it to look good for the long haul.

In fact, we have a Garden Services division that is solely dedicated to the ongoing landscape maintenance needs of our clients. After we've performed the installation, we can seamlessly transition into caring for your plant material so that you'll continue to get the most out of your landscape.

If you're still deciding between DIY plant installation vs. hiring a professional we are here to help. There are certain tasks that you might want to handle and that may make a lot of sense. We can work together to determine how much of your landscape needs you want to hand over to us and what you'd rather handle yourself. Together, we can work to ensure you have a beautiful property.

Are you ready to begin the process of creating a landscape design that you adore at your Bozeman or Big Sky, MT home? Let's connect and talk about your project. Then, we can meet and begin talking about your ideas. We can't wait for you to enjoy your beautiful (and well-maintained) outdoor space!