Trees are such a wonderful addition to any landscape. They provide beauty, privacy, shade, and overall value to your property. It's not uncommon for trees to be one of the favorite aspects of a complete landscape design. Over the years, many homeowners become quite attached to certain trees on their property for the sentimental value that they provide.
Of course, every property is different and every homeowner has different wants and needs.
Over the years, we've worked with a variety of different tree types on different properties, always matching the trees to the landscape.
Here are some of the favorites that we've used for various purposes.
Ornamental Trees for Montana Landscapes
The following trees would make excellent choices if you're looking for an ornamental tree to use as an accent or "specimen tree" planting. These trees are real show stoppers in that they provide aesthetic value thanks to their flowering or their color.
1. Amur Maple
In general, maple trees are known for their bright and bold fall colors and the Amur maple is no exception. Its autumn hues range from orange to bright red. It's an excellent ornamental choice and can work great as an accent planting. It reaches approximately 20 feet at maturity with a spread of about 20 feet. This tree is relatively low maintenance.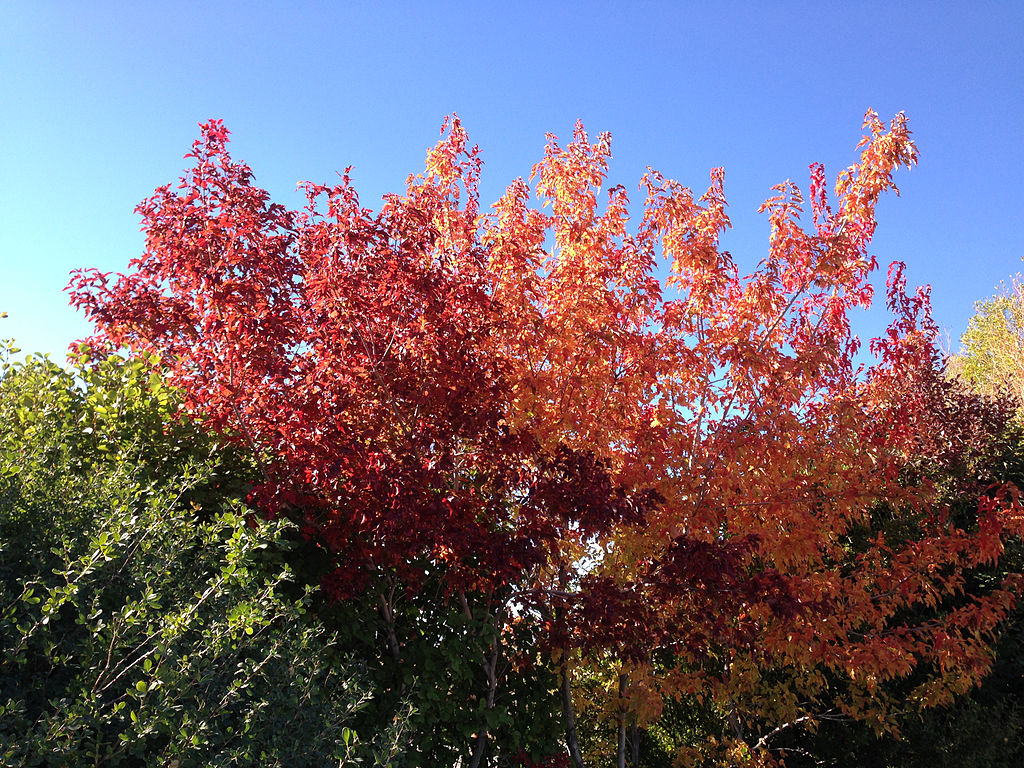 2. Canada Red Chokecherry
This small to medium-sized tree is a member of the plum family and native to both the United States as well as Canada (as the name implies). It has deep purple leaves that can really brighten up your Bozeman or Big Sky, MT landscape and make a lovely specimen tree.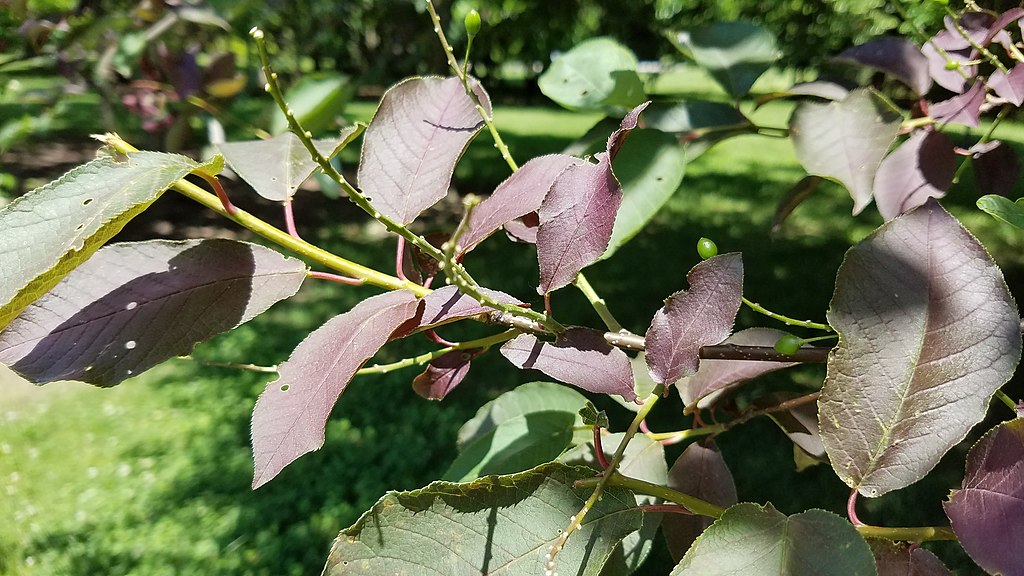 The Chokecherry can grow as tall as 20 to 30 feet. It is drought-tolerant and prefers full sun and well-drained soil.
3. Fruit Tree Varieties (Apple, Cherry, and Plum)
Fruit trees can also be a beautiful and functional ornamental addition to your Montana landscape. We typically plant apple, cherry, and plum trees, any of which would be a picturesque option. In terms of producing fruit bounty, apple trees tend to be the easiest to grow.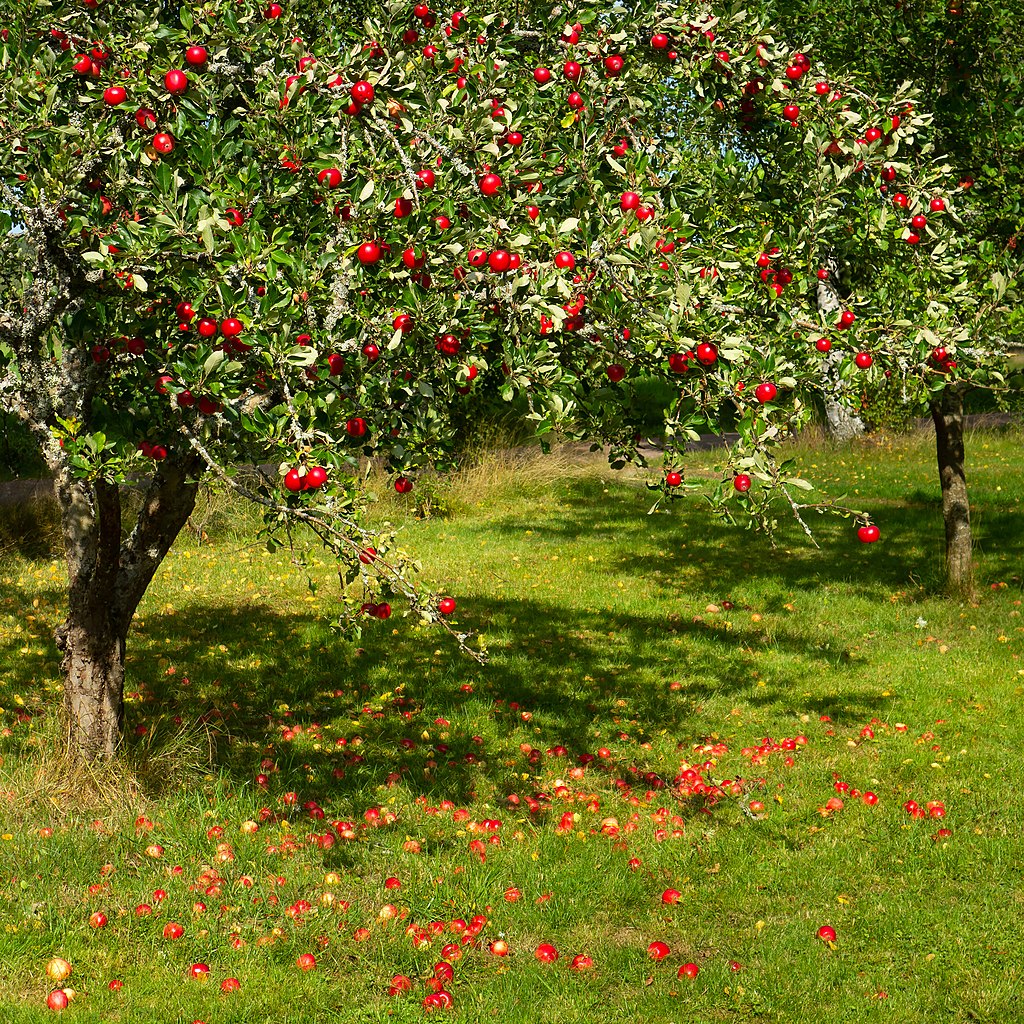 Shade Trees for Montana Landscapes
These next trees are valued for their ability to provide shade. These trees are larger size-wise but also have a large canopy or dense foliage that will block the sun and provide a place of respite.
4. Thornless Honeylocust
This fast-growing tree has fragrant white spring flowers and leaves that turn a yellowish- green in the fall. It works well as a shade tree thanks to its large canopy. The thornless honeylocust can grow as tall as 70 feet at maturity! It prefers full sun and well-drained soil though it has proven to be tolerant of alternate conditions.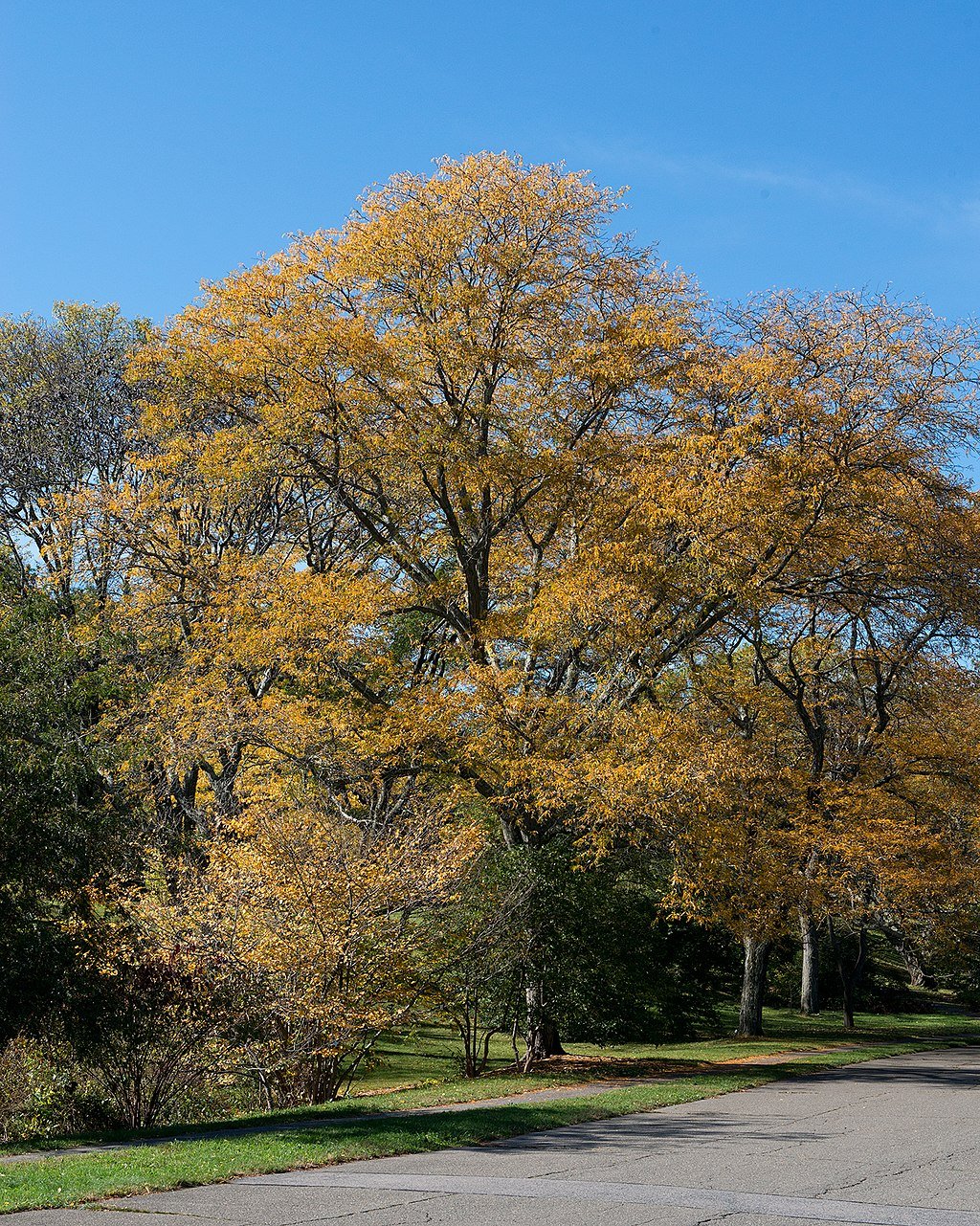 5. Quaking Aspen
Easily identified by their narrow trunks that are covered in a smooth, greenish/white bark, the aspen tree is a lovely addition to a Montana landscape.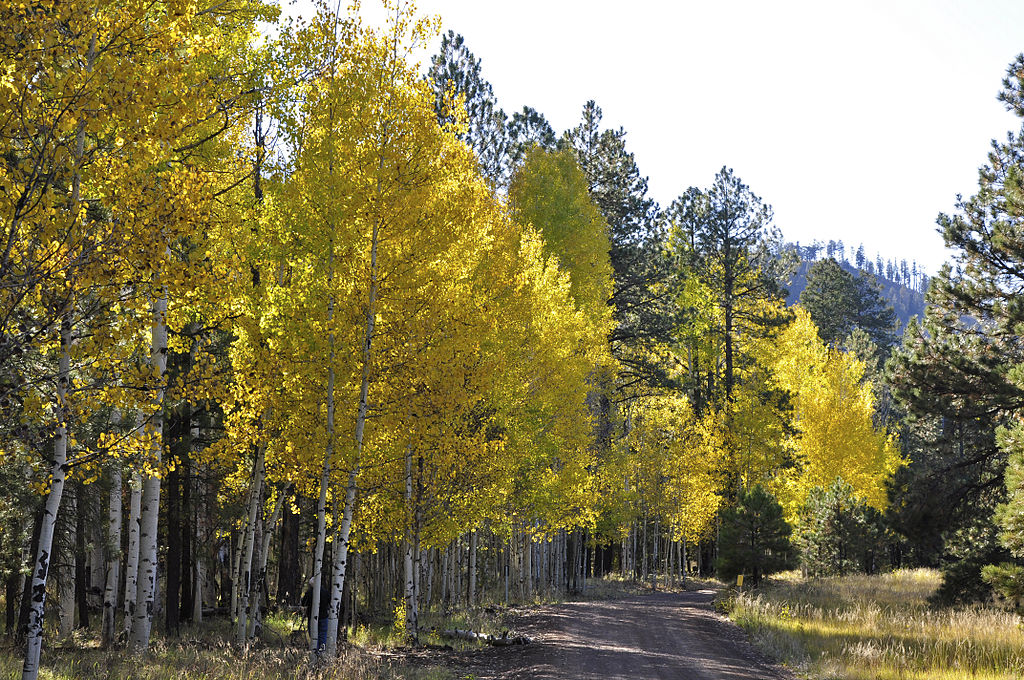 Specifically, the Quaking Aspen can grow up to 5 feet per year, making it another fast-growing shade tree. It has heart-shaped leaves that turn a beautiful golden hue during the autumn months. This tree can reach a height of up to 50 feet when fully mature.
6. Patmore Ash
This tree has a very upright and symmetrical form and is said to be an excellent shade tree selection. It is dark green with glossy foliage that turns yellow in the fall. The Patmore ash is drought-tolerant and quite hardy. It typically reaches a height of 45-feet at full maturity.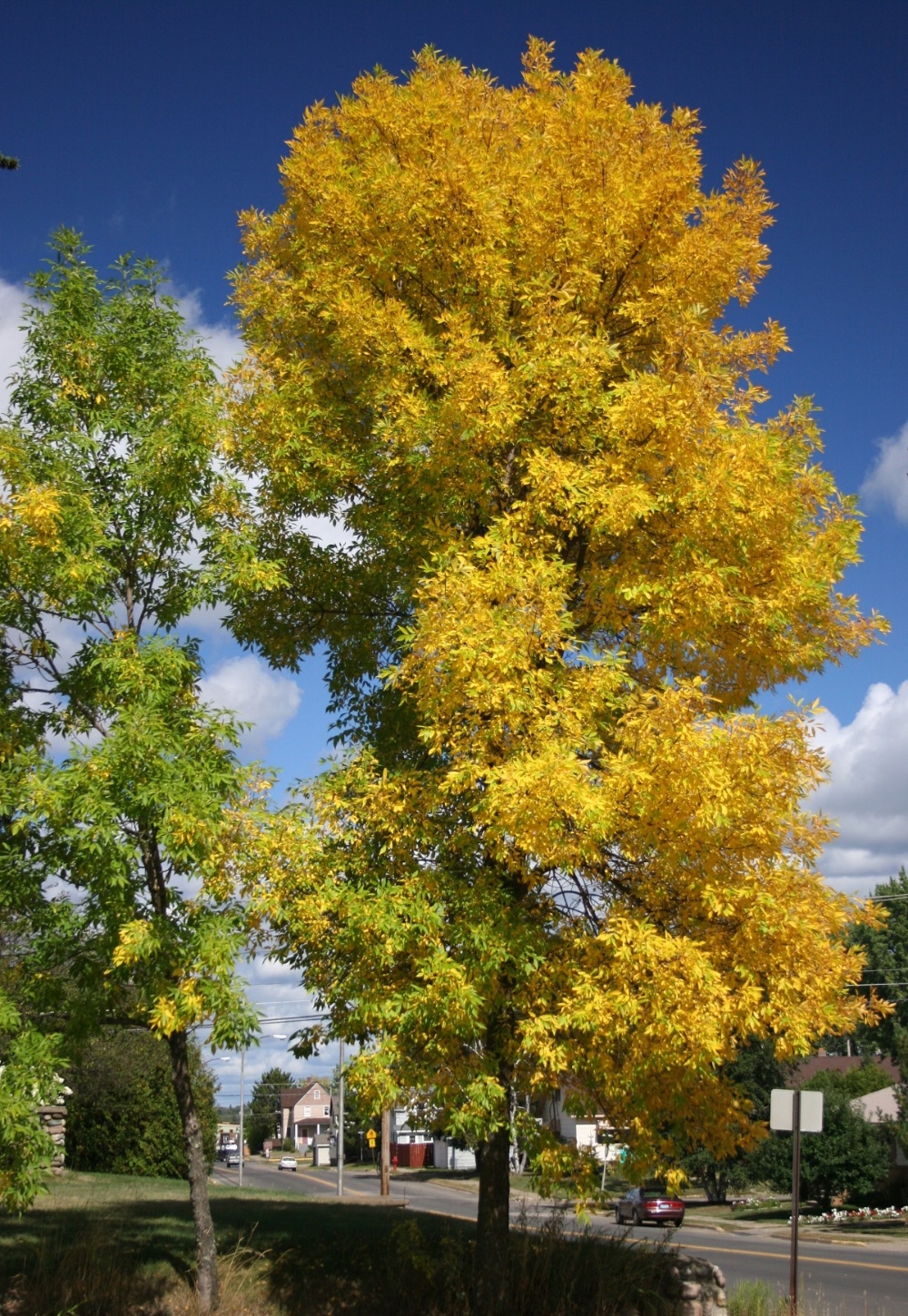 Pine Trees for Montana Landscapes
The following trees are all pine tree choices that make lovely evergreen additions. These trees stay green year-round and therefore make an excellent backdrop planting choice. Rows of evergreens can also be utilized for privacy or "screening" purposes.
7. Bristlecone Pine
The Bristlecone is often considered an "unusual" or "unique" planting. It has an odd-but-interesting shape, almost appearing gnarled or twisted. These native trees accept a variety of soil conditions including rocky soil. However, they do need full sun and cannot grow in shady conditions. They also need some protection from drying winds.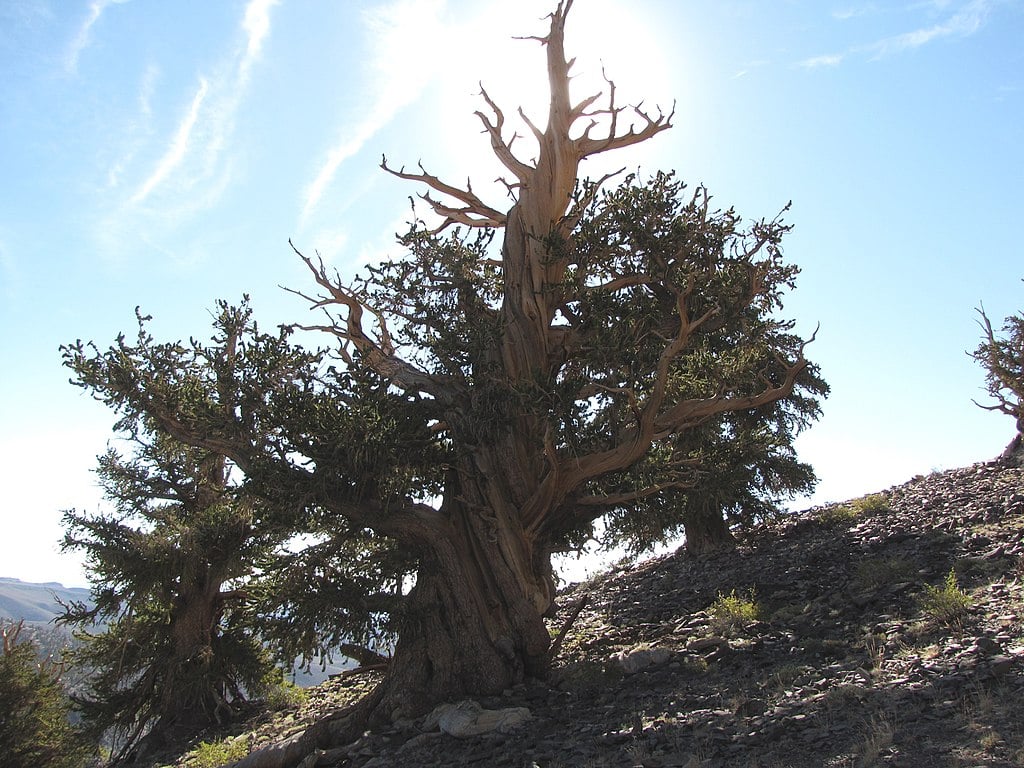 8. Swiss Stone Pine
The Swiss stone pine makes a lovely evergreen backdrop choice due to its dense and compact growth habits. This tree has a pyramidal shape and is generally thought of as a "vertical accent planting." It could work nicely with some foundational shrubs in the foreground.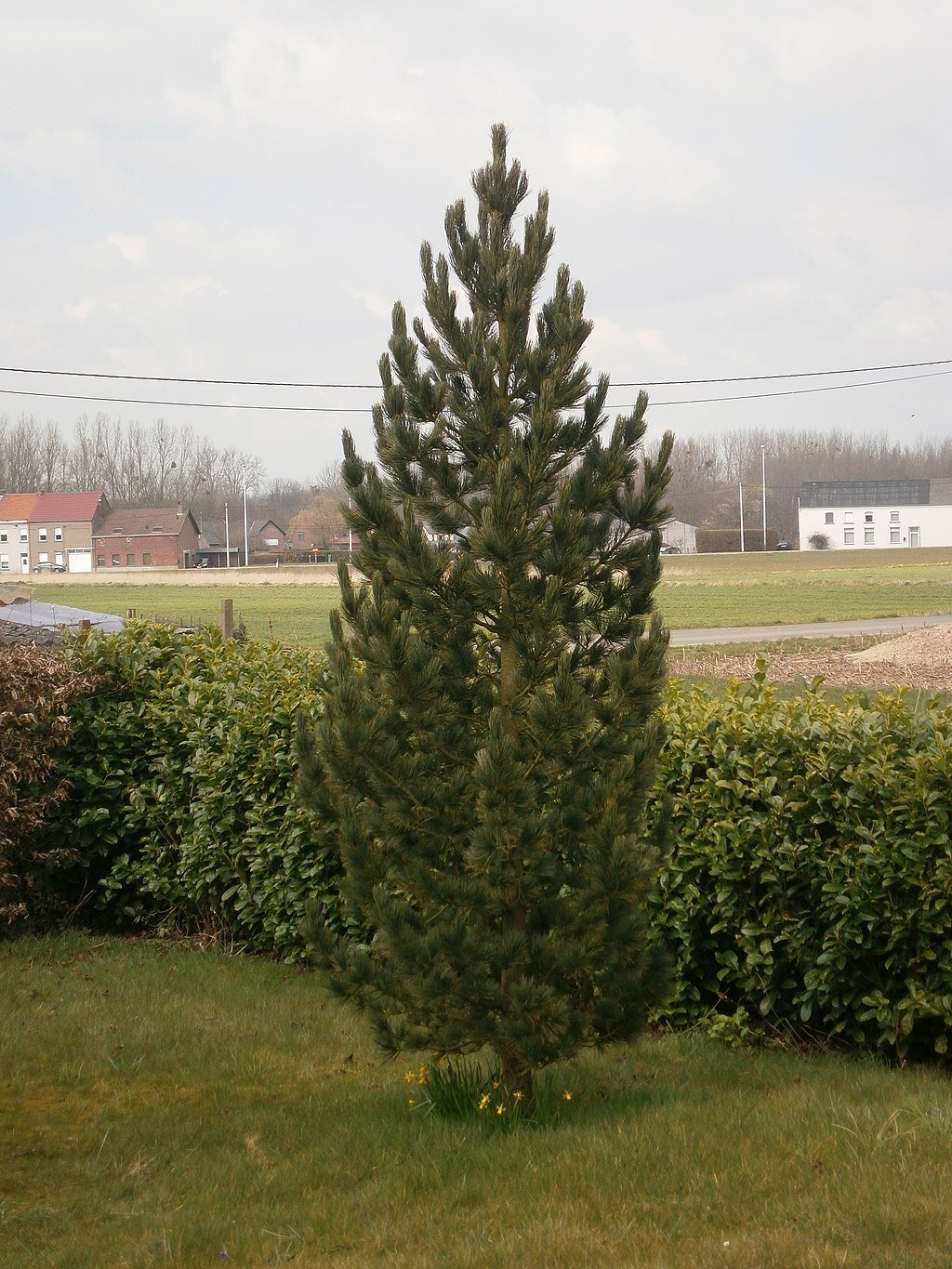 WATCH THIS VIDEO TO LEARN MORE ABOUT OUR DESIGN/BUILD SERVICES
Choosing the Best Trees for Your Landscape Design
While all of these trees are beautiful, it's important to keep in mind that when it comes to trees in your landscape design, there are many site-specific considerations that need to be taken into account beyond just the aesthetics..
In other words, a landscape professional is not just going to choose trees that look beautiful. They'll also think about the site conditions (sunlight, soil conditions, drainage, etc.) and even the full maturity size of any tree that they choose. All of this needs to be taken into account in order to be confident that the tree is going to continue to perform well.
This also includes important considerations regarding where a tree is planted. Planting a tree too close to a patio, for instance, could cause future problems if the roots grow underneath and begin to lift pavers.
Choosing a Landscaper to Install and Maintain Trees for Your Landscape Design
Trees are no small investment, making it of critical importance that you task the right landscape company with the work. You want to find a landscape company that has the design capabilities as well as the horticultural know-how to choose the right trees for your Montana landscape.
A company like this should know where your trees are going to aesthetically look best within the design. But they'll also understand where they'll perform best, too. The right trees must be matched to the right site conditions or they are going to fail.
Next, you'll want a company that can not only design that ideal landscape, but install it, too. A large number of tree deaths can be traced back to improper planting. Simply put, when trees are installed incorrectly, they can fail. This makes it essential that you find a company that understands proper installation.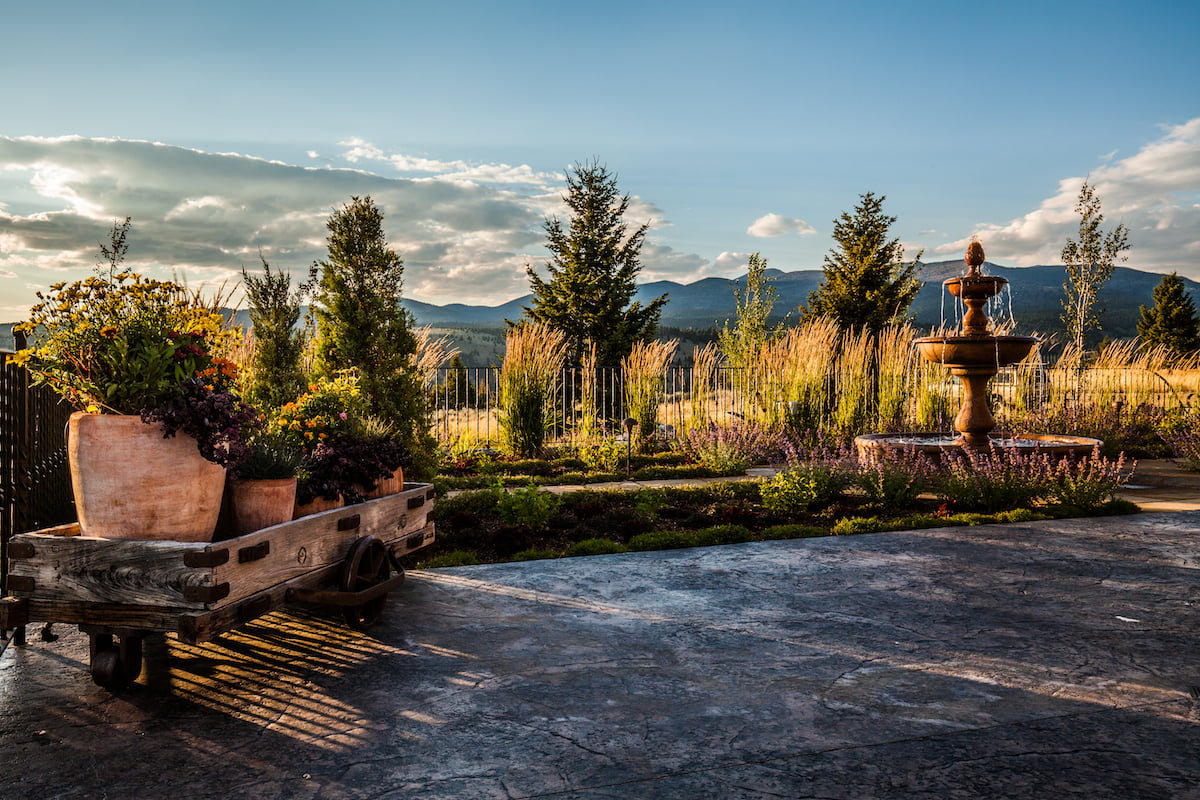 Finally, you also want a company that can care for your trees once they are installed. Ongoing maintenance is important and it must be provided by a company that truly understands what it is that your trees need to continue to look and perform their best. This is where that horticultural expertise is so important. Many companies simply do not have the expertise to handle many tree varieties. This includes not only the ongoing upkeep of the trees but also the early detection of potential problems such as pests or diseases. Oftentimes these problems can mean the death of a tree if not caught and addressed early on. But being able to spot these problems really does come down to horticultural knowledge and expertise that not all companies possess.
Fortunately, at Blanchford Landscape Group, we can offer you all of that—the design, installation, and ongoing maintenance of your complete landscape, including your beloved trees. In fact, we even have a generous guarantee on trees we install and continue to maintain.
Think of it as a protection of your investment.
With the right professionals taking the reins, you can feel confident that your landscape and your trees are in good hands. That will mean being able to enjoy it to the fullest for many years to come.
Are you ready to add the ideal trees to your Bozeman or Big Sky, MT landscape and know that they'll be properly cared for after expertly installed? Let's connect and talk about your project. Then, we can meet and begin talking about your ideas! We can't wait for you to be able to enjoy your amazing space!
Image sources: amur maple, canada red chokecherry, apple tree, thornless honeylocust, quaking aspen, patmore ash, bristlecone pine, swiss stone pine