Renovating a backyard with a complete outdoor living area can be a huge endeavor. Oftentimes, homeowners in Bozeman and Big Sky, MT want multiple outdoor "rooms" to accommodate their various needs outside.

For instance, there might be a main patio that is the heart of the outdoor living area…but there might also be a hot tub area, a fire pit area, and maybe even a spot to do yoga.

With a project of this magnitude, you might be thinking about phased landscape construction. This is a smart way to approach a large landscaping project not only to spread out the cost but also to help ensure your outdoor areas are usable as they are built.

Sometimes it can take months or even years to complete a huge renovation. After all, we have a somewhat limited season of building. So, you want to make sure that your project is phased in a way that parts of it are still functional.

In this article, we'll dive into more details about landscape project phasing so that you can make smart decisions about your property.
The "Plan" is Everything
With phased landscape construction, a master plan is vital.

At Blanchford Landscape Group, we have always highly valued the importance of working from a design. That goes for any outdoor living area that we build. However, with a project that is going to be completed over time, it's absolutely critical.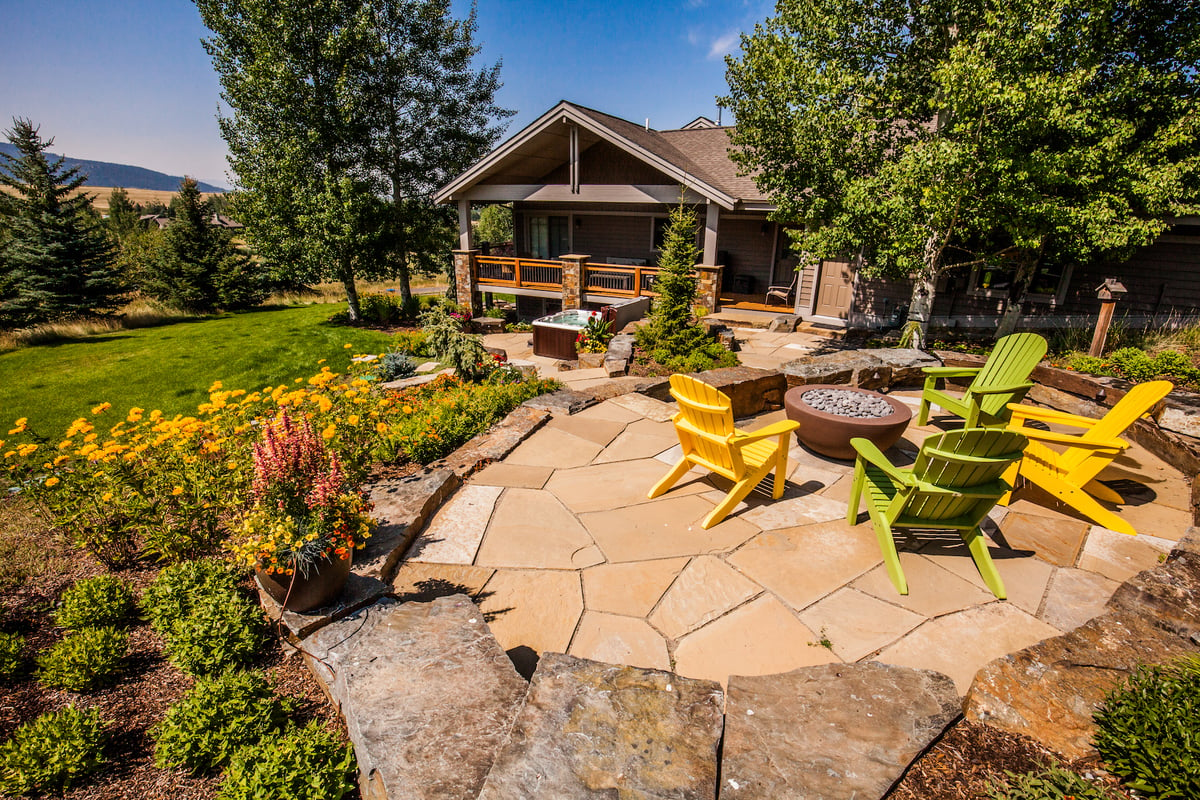 The design is more than just what the finished result will look like.

A master plan should include all of the project details including which parts will be finished at which time period. This will help with informed decisions to ensure that your project is coming together in a logical way.

The more detailed this plan is, the better. Phasing a project can actually be relatively complicated and you want to make sure that no mistakes are made. If they are, it can be both costly and set the project backward.
Consider the "Logistics" of Phased Landscape Construction
There are important logistics to keep in mind with phased landscape construction. While there might be certain areas that you want to be built before others, it's important that your landscape contractor is following a logical order of construction that keeps the project on track.

For instance, as we mentioned, the main patio is usually the first phase of most projects.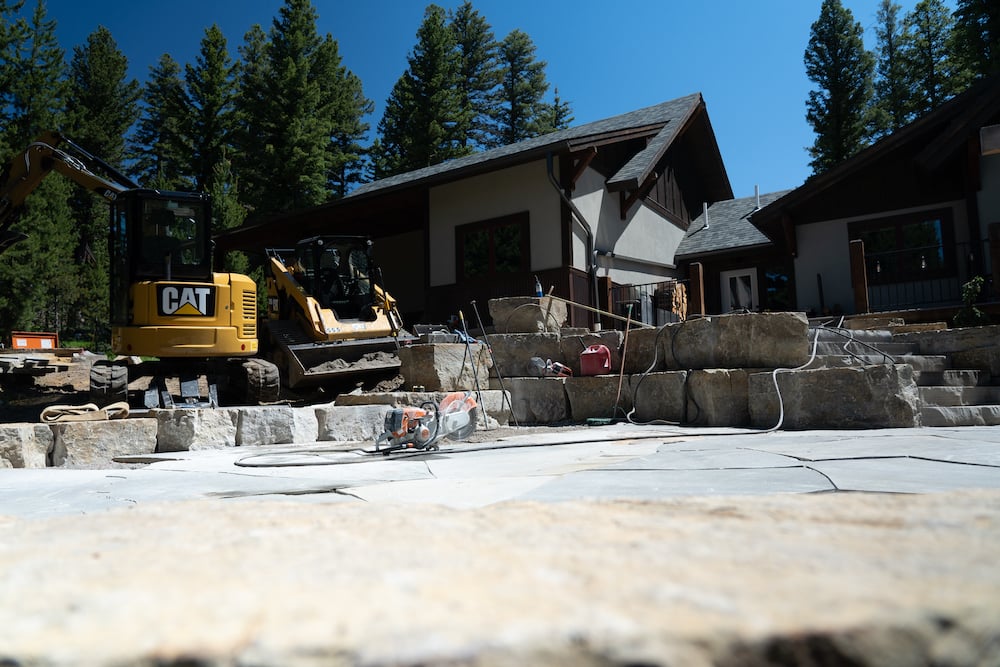 But if you are having a pavilion or an outdoor kitchen added to that patio at a later date, you would never want to have to rip up that patio for work that could have been done during the initial build. That includes installing the pavilion footers and running utility lines. These tasks should be completed ahead of time, even if you aren't adding a kitchen or pavilion until a year or two from now.

This is what we mean when we say that logistics are important…and all of that should be detailed in a master plan.
Phased Planting is Also Important
Often, when we think about phased landscape construction, we think about hardscaping. But phasing the planting also makes a lot of sense.

Since large trees take a long time to grow, it's important to think about installing these during phase one, particularly if you are trying to achieve a goal like privacy screening. You might even plant those trees in an area that won't see other construction right away.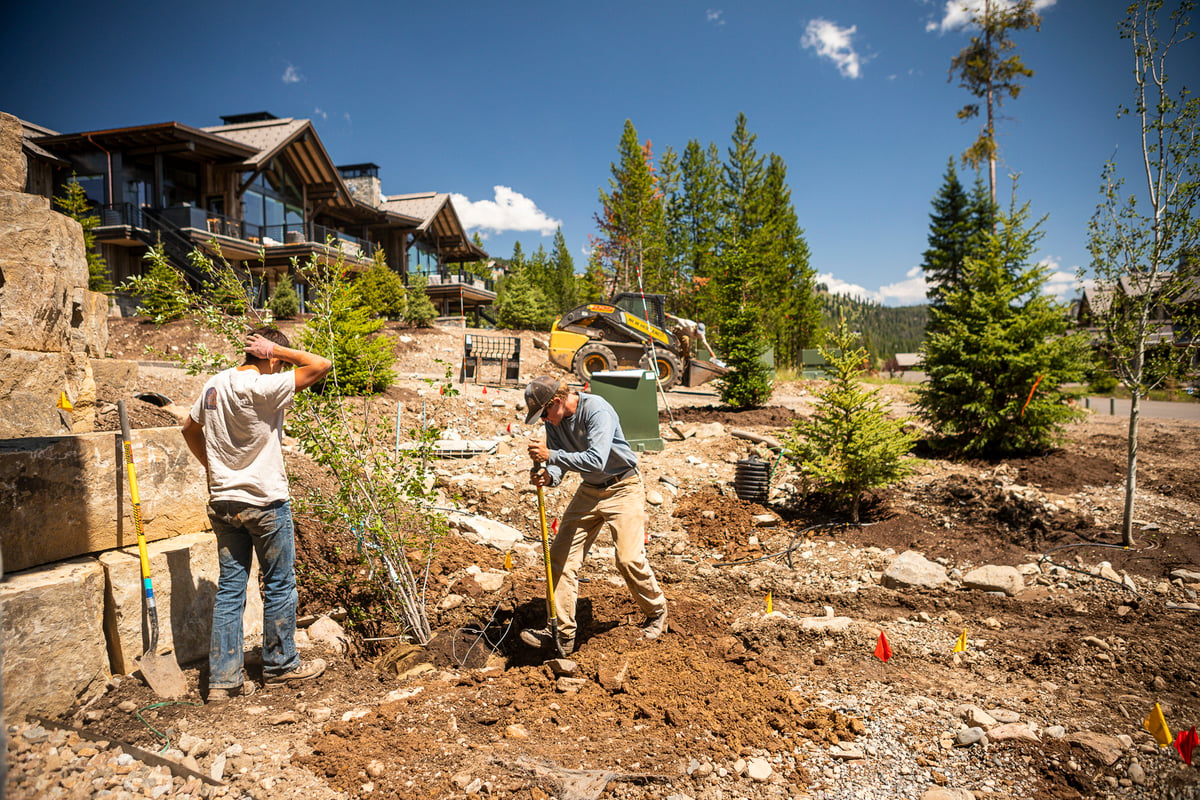 Of course, it's always important to work with a landscaping company that has horticultural expertise and understands the future size of whatever you're planting. The last thing that you'd want is for poor planning to mean that installed trees or other plants are in the way.

Smaller plants might be installed right away in a finished phase area for some immediate wow factor. The exact timing will depend upon your specific long-term plan. Every property is different and will follow a different plan.
Landscape Project Phasing Shouldn't Look Phased
There are also the aesthetics to think about. Even though you might be phasing your landscape over time, it shouldn't look like an incomplete project. When phase one is complete, it should look complete to anyone that sees it.

Only you should know that there is actually more to come.

This affects the functionality, too.
You should be able to use each landscape space as it's finished. It's not like it should be a project in limbo with a partially torn-up patio as you wait for other areas to be done. Each area should be fully usable as it is completed, even with future phases to come.

This circles back to the logistics that we talked about earlier. As long as your landscape contractor is planning ahead, they can build your project in a way that each phase looks and functions as a completed project.

As we mentioned, large-scale projects sometimes take years to complete. The last thing that you want is a backyard that always looks unfinished.
Partnering with a Pro for Renovating a Backyard
A major backyard overhaul is no small investment of time or money. And if you are going to pay that backyard remodel cost, you really want to make sure that you are maximizing your investment.

That's why it's so important to partner with the right pro on this type of work. Many landscapers are simply not going to get as detailed as they should. But with a large project (particularly one that is phased), that can be detrimental to the end result.

At Blanchford Landscape Group, we want you to end up with outdoor living areas that you truly love. That means creating spaces that will inspire you to spend more time outside.

We know that outdoor room ideas can sometimes feel overwhelming as there are a lot of different decisions to make. But we are here to be your trusted guide. You can count on us to help answer your questions and guide you through the process every step of the way.

Are you ready to get the process of designing your outdoor living area started at your Bozeman or Big Sky, MT home? Let's connect and talk about your project. Then we can meet and begin talking about your ideas! We can't wait for you to be able to enjoy your amazing space.