The frigid weather that we can sometimes have here in Montana makes it important that wise choices are made in regard to outdoor living materials. They definitely need to be able to stand up to our weather conditions.
When it comes to your patio, you want patio materials to withstand cold weather.

In reality it's not as much the cold as the freezing and thawing cycle that can be a problem. Temperatures dip down to freezing and then warm up again, in the process of which the ground can expand and then sink. This cycle happens multiple times throughout the winter months and your hardscaping materials must be able to withstand those changes.

In this article, we'll talk about patio materials for a cold climate so that you can make the best possible choice for your outdoor living area.
Choosing Materials for Your Patio
We have talked in articles before about how important it is to make wise choices when choosing materials for your patio. As with anything in life, there are some pros and cons to the different patio choices that you can make.

The three main patio material choices are: Natural stone, pavers, and concrete.

To be clear, when talking about pavers, we're talking about man-made, interlocking hardscaped pieces that are typically made from a concrete mixture and come in a variety of shapes and colors. Sometimes the word "stone" gets used even when people are talking about pavers but we are talking about literal, natural stone.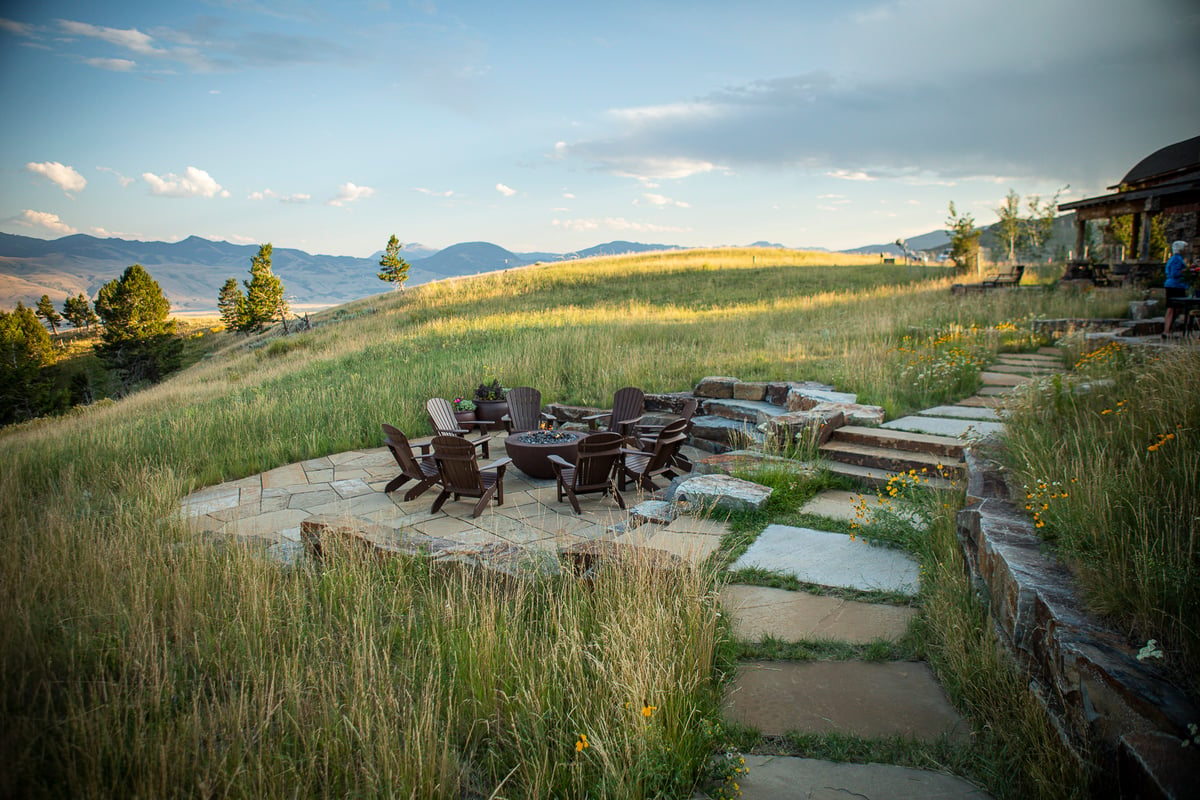 If we were to rank these three materials based upon what would be the superior choice, natural stone would come first for a few reasons. It is aesthetically pleasing and has a timeless look. It also goes a really long way in fitting the natural environment. In so many of our landscape designs, we look to complement the natural surroundings and real stone does this best.

Of course, that's not to say that there isn't a place for pavers in some projects.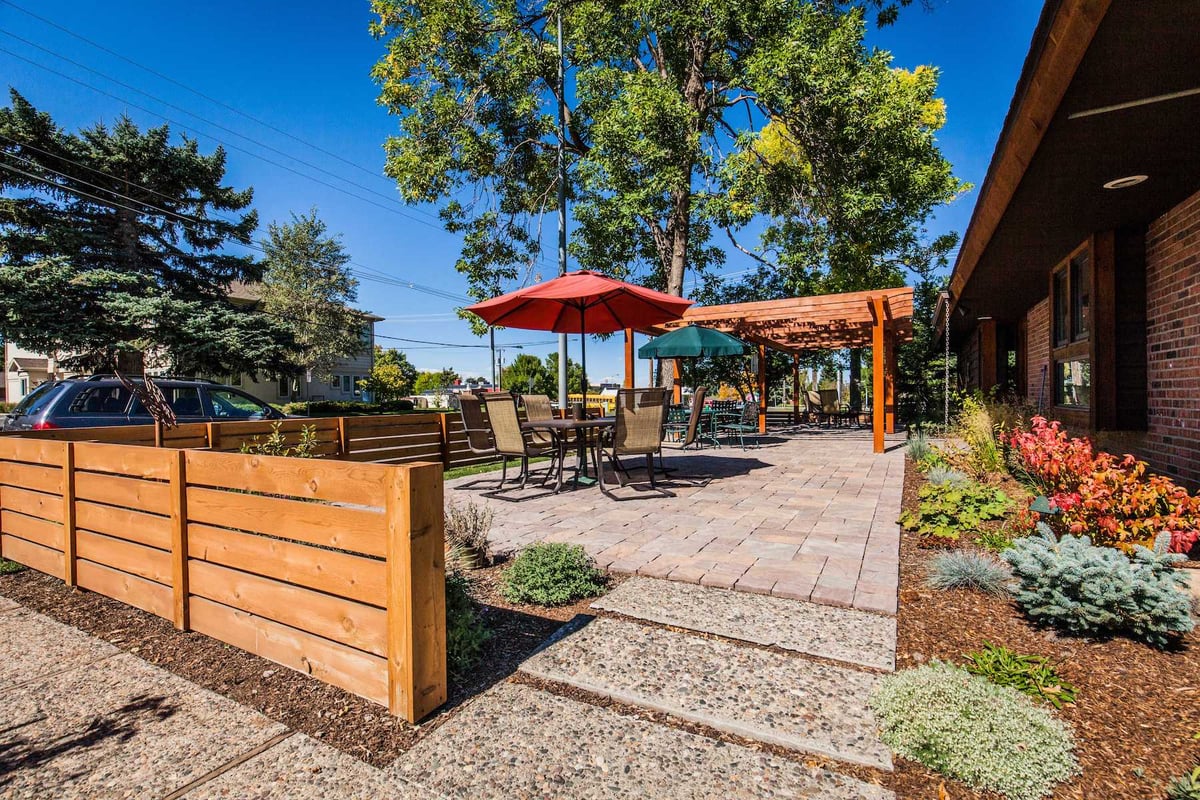 One obvious reason that you might choose pavers over natural stone is budget. Natural stone is about two times more expensive than paver patios. You are not only paying for a superior product but also the fact that installing natural stone is much more labor-intensive. Whereas pavers are made to fit together easily (almost like legos), natural stone installation is both an art and a skill—and it's more time-consuming, too. All of those factors mean that you'll end up paying more for labor.

The same is true for concrete. There can be times when concrete does make sense to use on a project.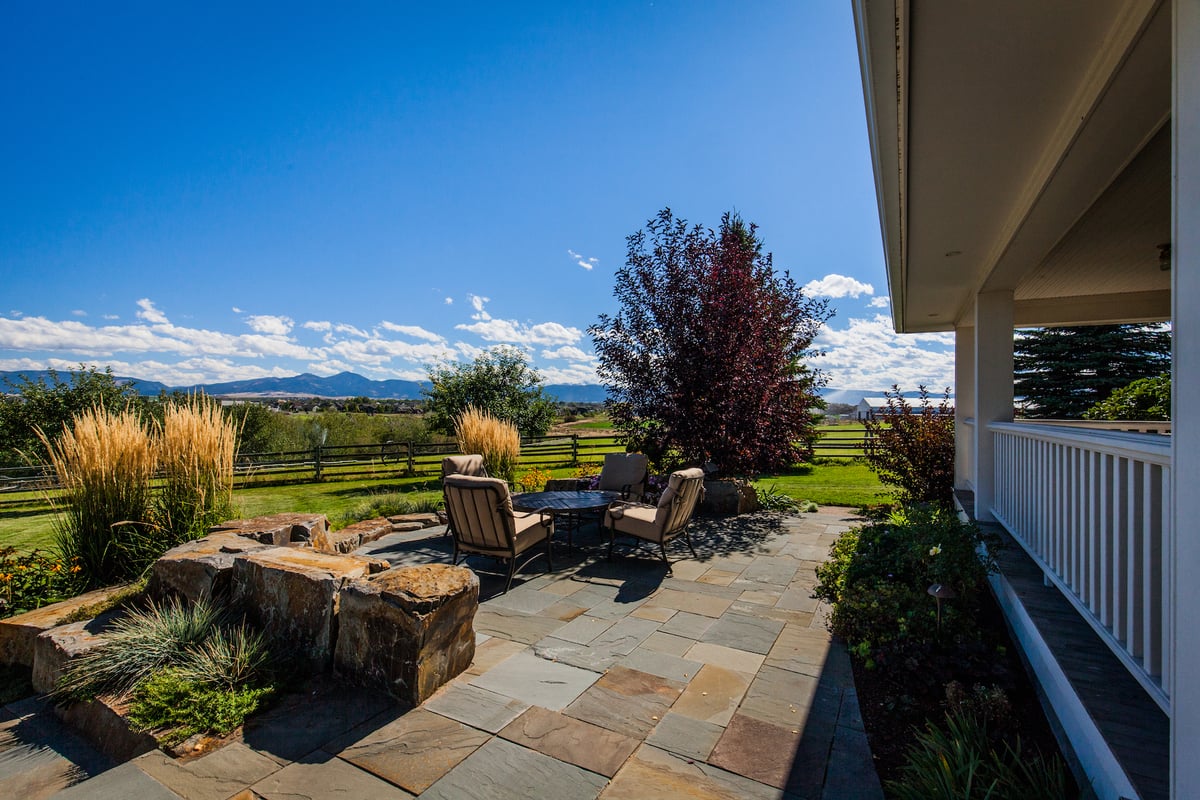 Budget is obviously a really important factor in a backyard renovation project. If you're someone who is looking for a functional patio but isn't looking to spend a lot, concrete can be a viable choice.

Ultimately, you need to weigh the pros and cons of the different patio material choices and decide what is best for you. Of course, for this article, we want to talk more specifically about winter patio materials and how these materials stand up to the cold. That is yet another factor to consider in making your patio material choice.
Patio Materials for a Cold Climate
In comparing patio materials, durability is definitely a factor to consider. As far as which of these materials (natural stone, pavers, or concrete) stands up best to the cold weather, it goes in the same order: Natural stone will stand up best, followed by pavers, and lastly by concrete.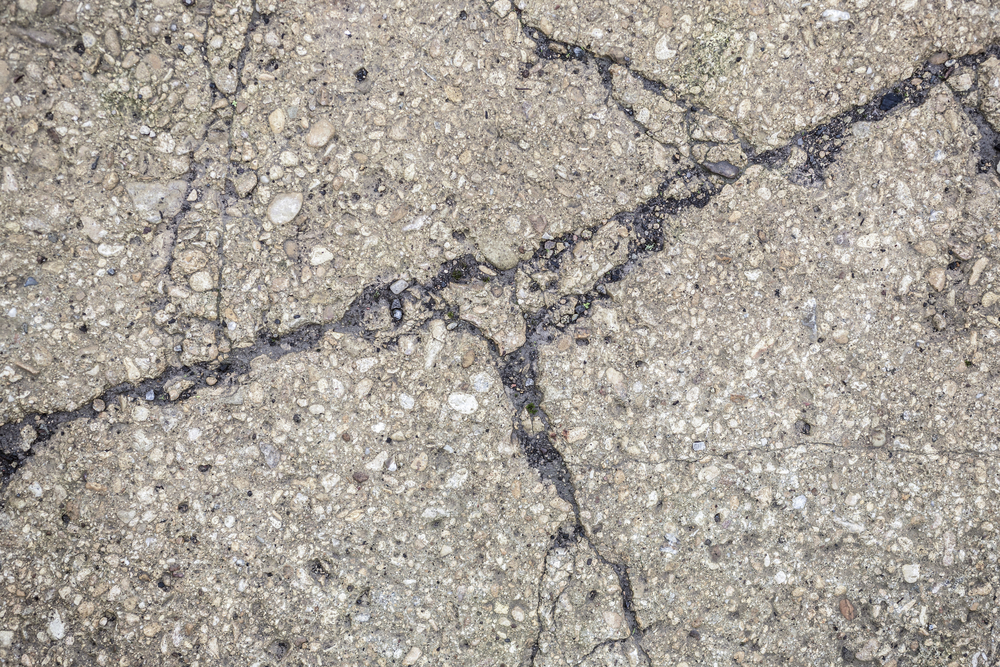 Because of the freeze/thaw cycle here in Montana it is inevitable that concrete will crack and some point. Concrete is installed with controlled joints with the hope of it not cracking down the middle or in a noticeable spot, but it can happen.

Pavers are less likely to crack than concrete, but they still can. One of the benefits to pavers, however, is that they can be easily replaced. Rather than being one large slab like a piece of concrete, you can lift a cracked paver out and replace it.

Fixing cracked concrete is done by patching it, and it's always noticeable. There's really no way around that.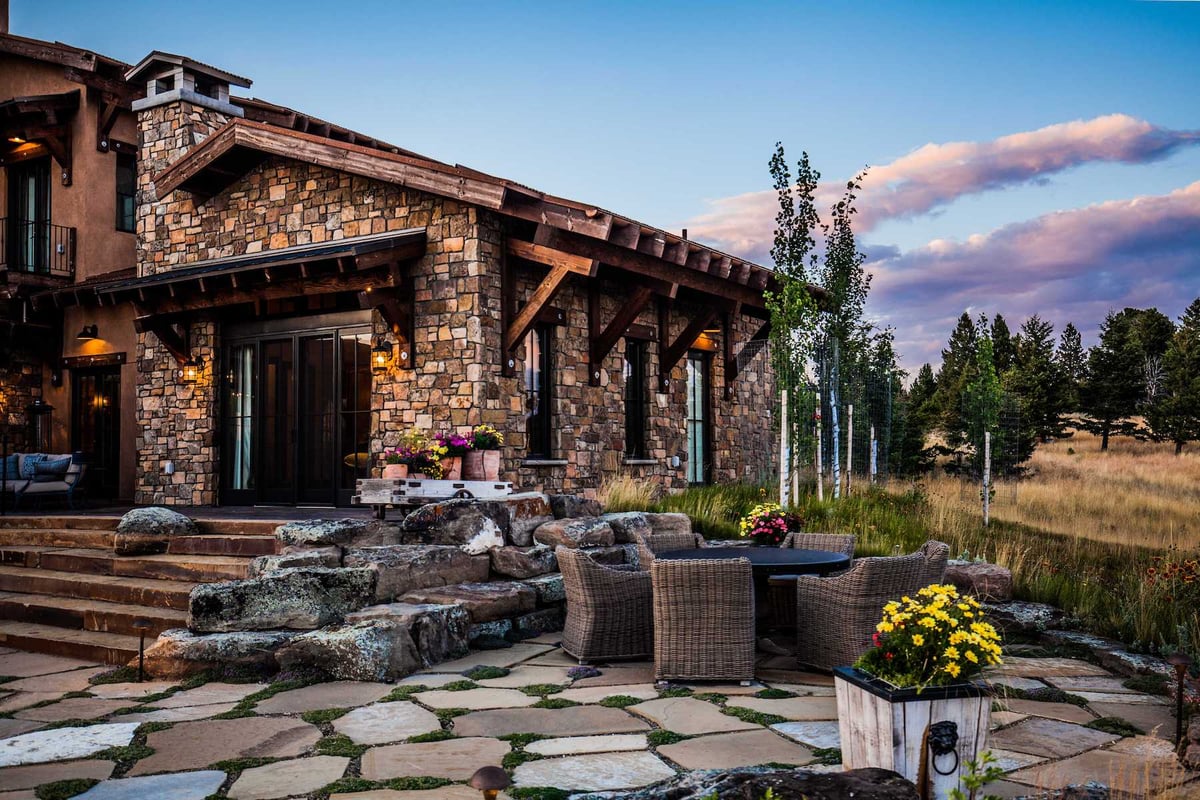 Finally, natural stone is going to hold up better to weather than the other two materials. After all, it's stood up to nature for all of this time.

While we certainly lean toward using natural stone in projects, that's not to say that it's perfect for everyone. And as we already mentioned, it definitely costs more. You are paying for a superior product.
Your Patio in the Winter
Durability may not be your only concern with winter weather. You might also be curious about the ability to clear snow and ice from these materials.

The fact is, despite its beauty and appeal, natural stone is the most challenging to shovel. Its ridges and natural surface can actually make it the most difficult material to clear snow and ice from.

Concrete is the easiest material to shovel followed by pavers.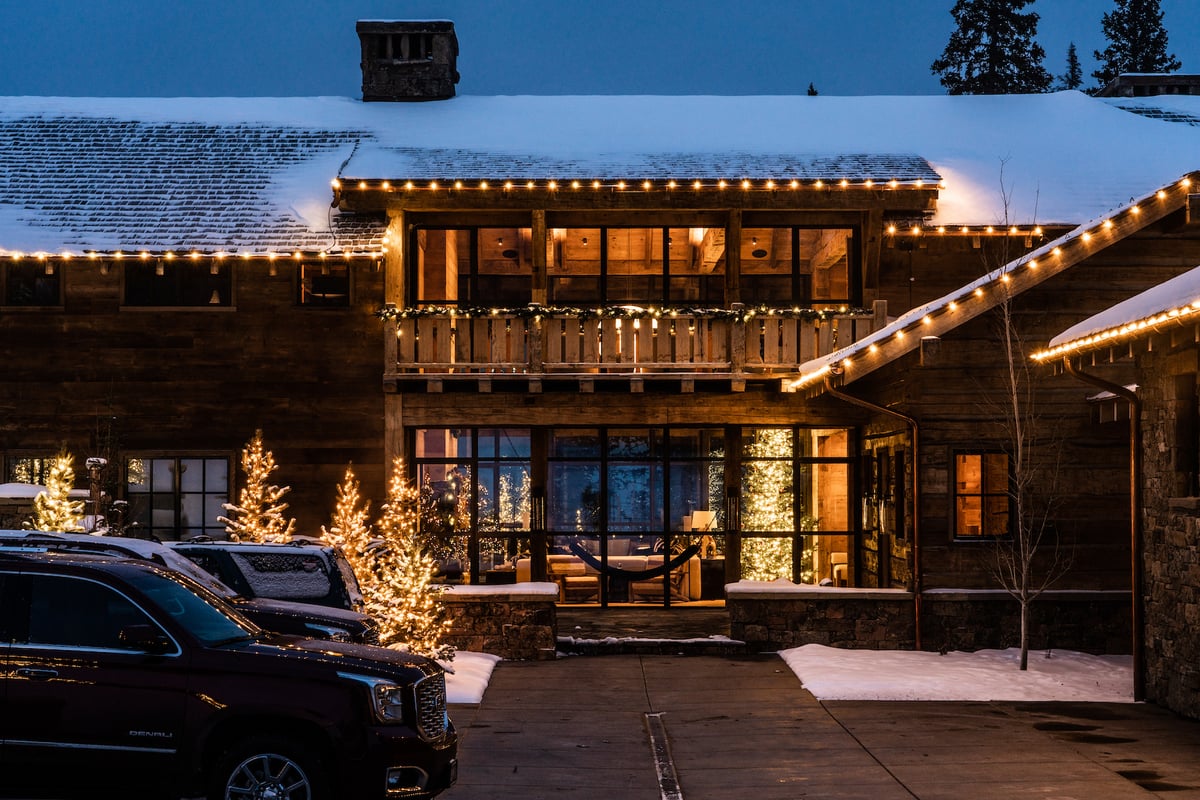 No matter what material that you have, one thing that we always tell homeowners is to try and avoid putting salt down.

Even though salt is commonly used to melt ice, it can also cause your paver stones to disintegrate. Over time, salt is going to cause corrosion to hard surfaces, including even something as durable as natural stone. It will begin to remove that top layer and impact its look.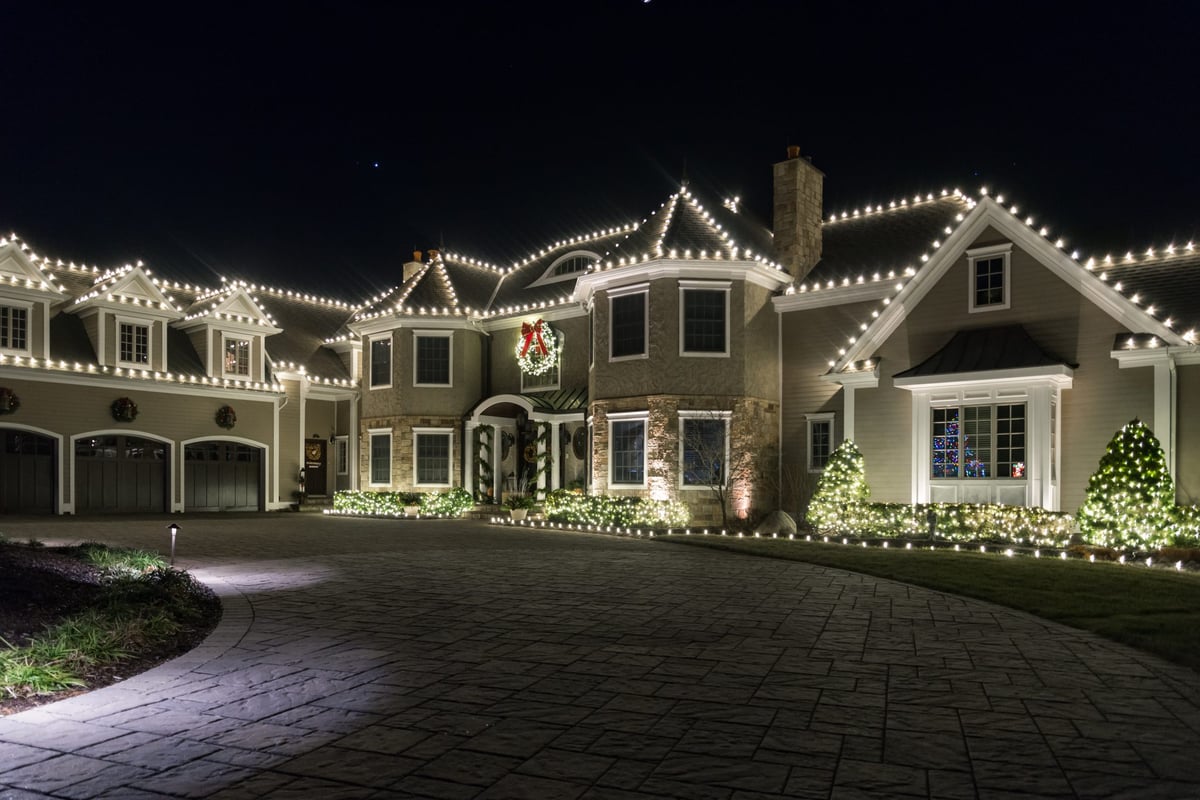 Salt is also incredibly harmful to the plant material that you likely have planted around your patio or walkways.

The recommendation that we make is to use sand. While it will not have the melting power of rock walt, it will give you the traction that you are looking for on slippery snow and ice.
Choosing Materials for Your Patio for Year-Round Appeal
At the end of the day, you want to feel confident that you've chosen a patio material that you will be happy with not only in the winter but for the entire year.

At Blanchford Landscape Group, our preference is generally to use natural stone for patios in Bozeman and Big Sky, MT, as well as for retaining walls. When looking at natural stone vs other materials, there is a clear difference when it comes to authenticity, timelessness, and its ability to blend with nature.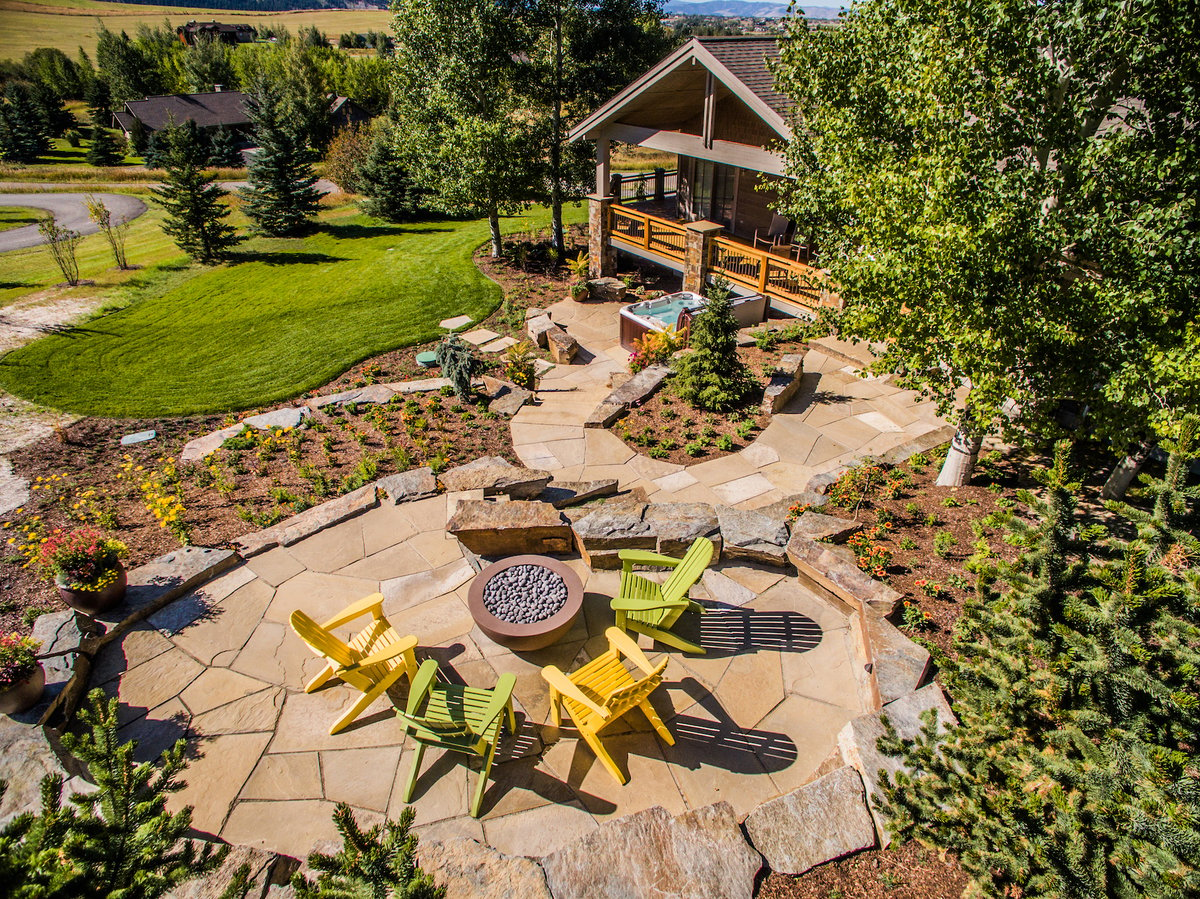 On top of that, we also think it's the best winter patio material in terms of durability. But that being said, we acknowledge that it can be difficult to shovel.

There's obviously a lot to take into account, including budget, and we can help you weigh your options.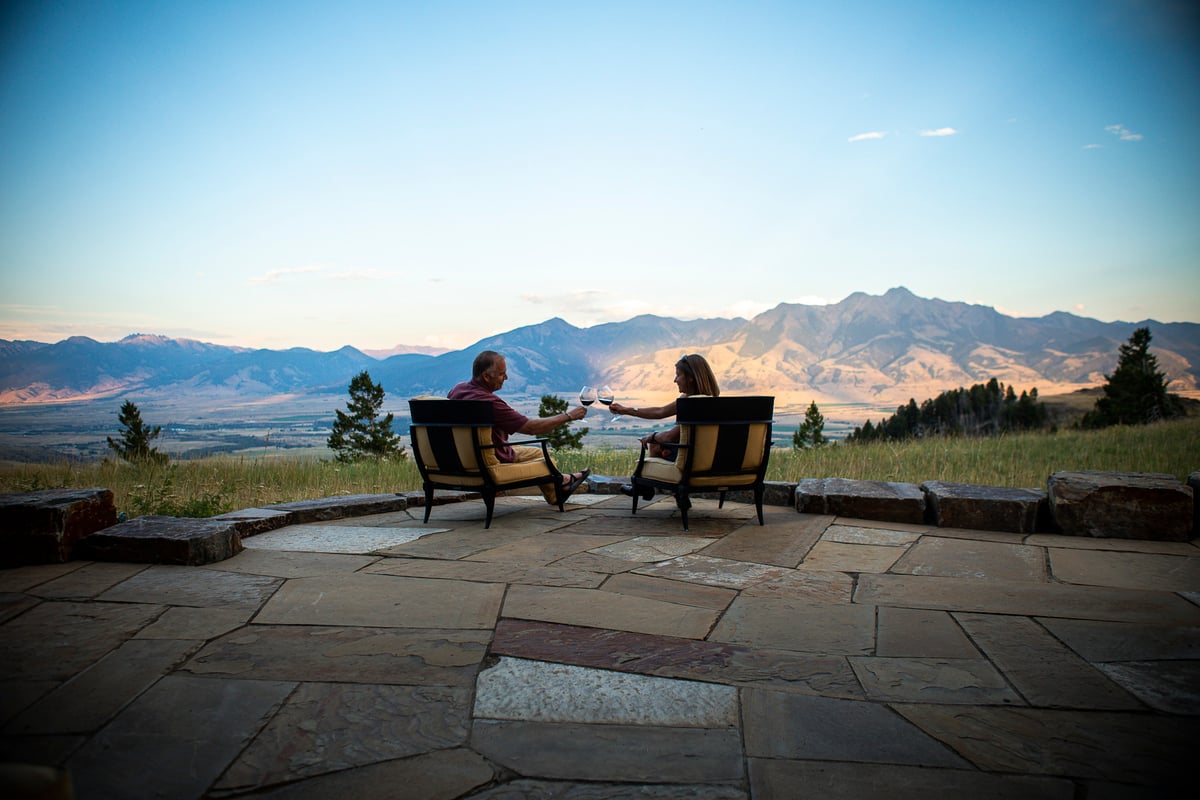 Ultimately, it comes down to the fact that we want you to be happy with your choice. We genuinely care about our clients and our projects and we do believe your material selection is one of those big decisions that will have a significant impact on your overall satisfaction with the end result.

Fortunately, by choosing the right landscape design company to help guide you in the process of designing and building your outdoor living area, you can feel confident that you'll make the best choices and be able to fully enjoy your finished patio.
Are you ready to begin the process of designing and building your ideal outdoor living space at your Bozeman or Big Sky, MT home? Let's connect and talk about your project. Then, we can meet and begin talking about your ideas.