When it comes to selling a home in Southwest Montana, the landscaping can be a huge part of the sale. Homebuyers are looking for homes where they can spend time outside soaking in all the beauty that our region has to offer.

If you're a Realtor selling a home that needs some landscape spruce-ups, we want to share some simple landscaping tips that can make a big difference.

Sometimes even some simple changes can go tremendously far.
Landscaping Tips to Sell a Home in Montana
It's easy to get caught up with the home's interior when selling a house. But the fact is, the exterior is the first thing that people see. The landscaping is really critical when it comes to that "first impression" that many homebuyers will make.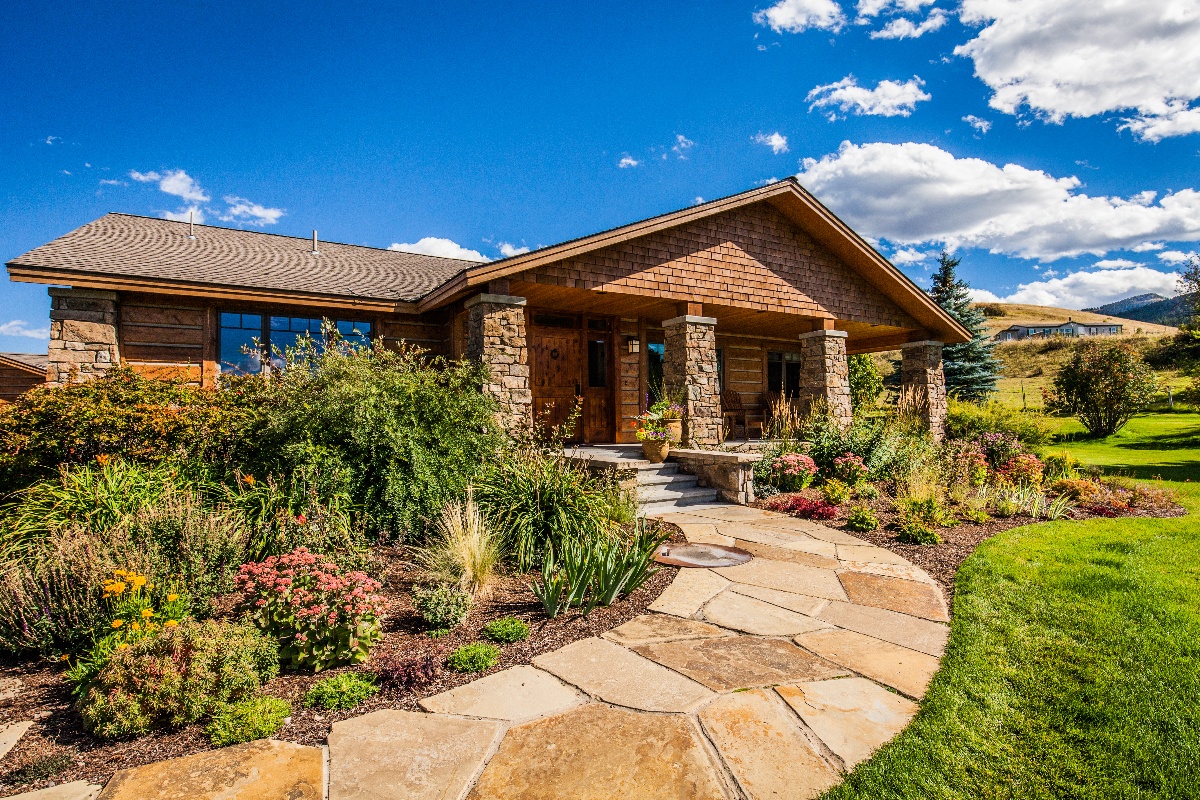 If they walk up to the home and the landscaping is a mess, it's going to set a bad precedent, even if the rest of the home is gorgeous. They still have that negative first impression.

For those reasons, these landscaping ideas to sell a home can help produce a much better first impression.
#1: Add Color!
If it's during the growing season, adding some colorful blooms to the home's plant beds is honestly one of the simplest but most impactful things that you can do to sell a home. It just gives that "wow factor" that will impress potential homebuyers.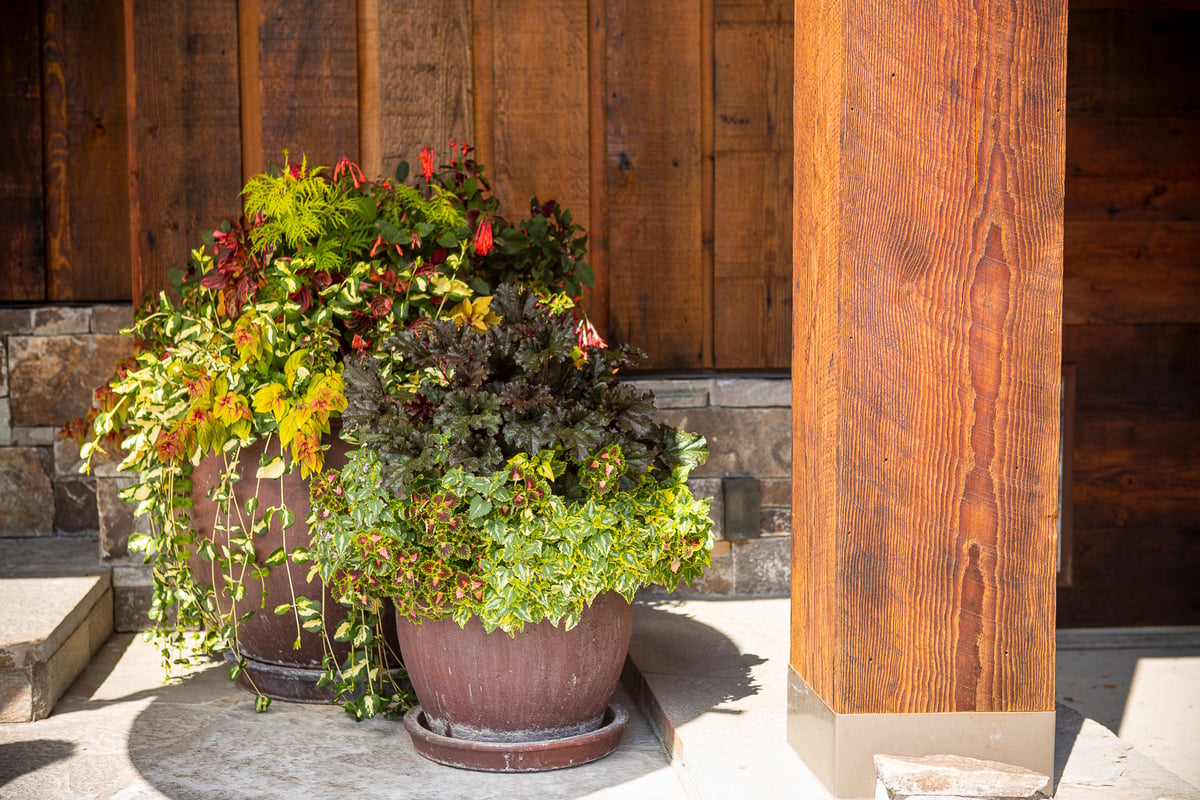 Of course, this is all assuming it's the growing season. Winter landscaping is obviously a bit more challenging.

While it's more difficult to add landscaping color in the winter, it is possible to get creative with some container gardens that you could have flanking the home's porch steps or in some other strategic locations.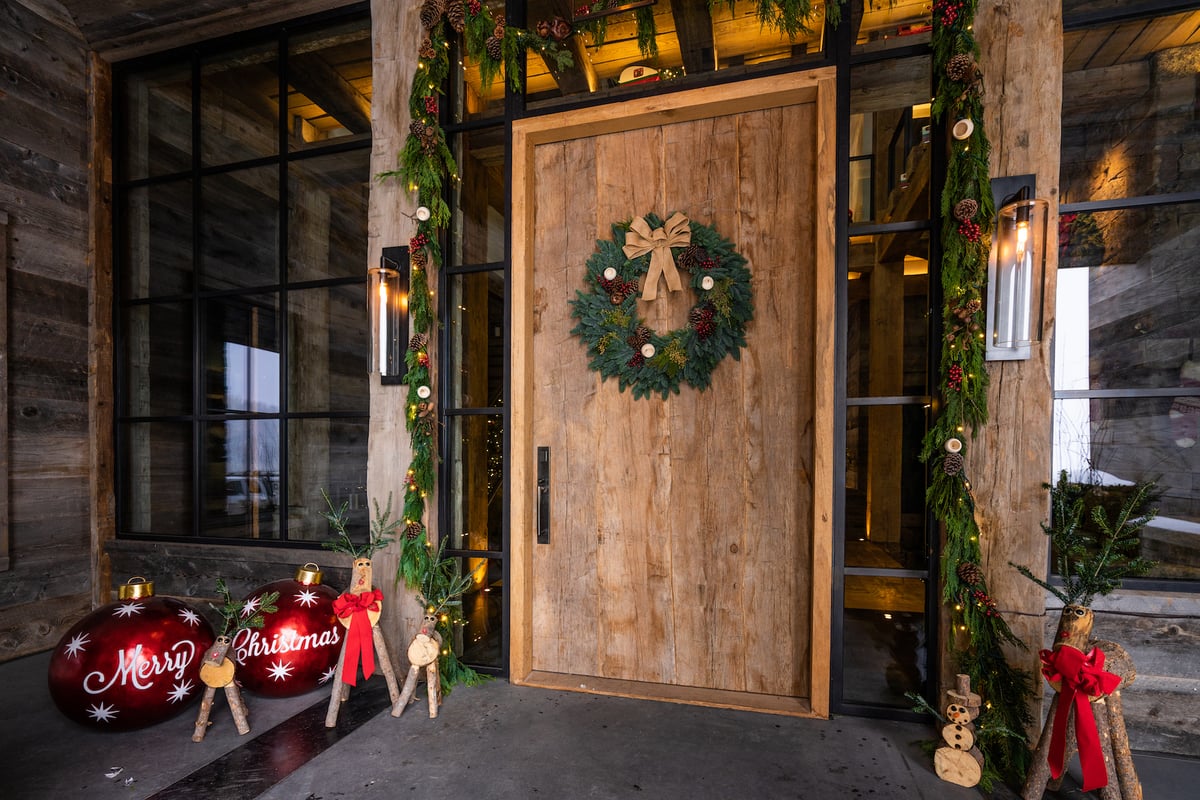 When we create container gardens in the winter, we like to use evergreen branches, pinecones, and bright red berries to add color to an otherwise plain landscape. This can really stand out against a white snowdrop!
#2: Add a Fresh Coat of Mulch
You should also be sure to add a fresh coat of mulch if you're installing plants. Adding mulch to the plant beds freshens everything up and makes it look even more appealing. Whether you're installing flowers in spring, summer, or fall, your flowers will really pop against the new mulch.

While people certainly think of springtime as the season to mulch, since the mulch itself looks great, it is an upgrade by itself, too.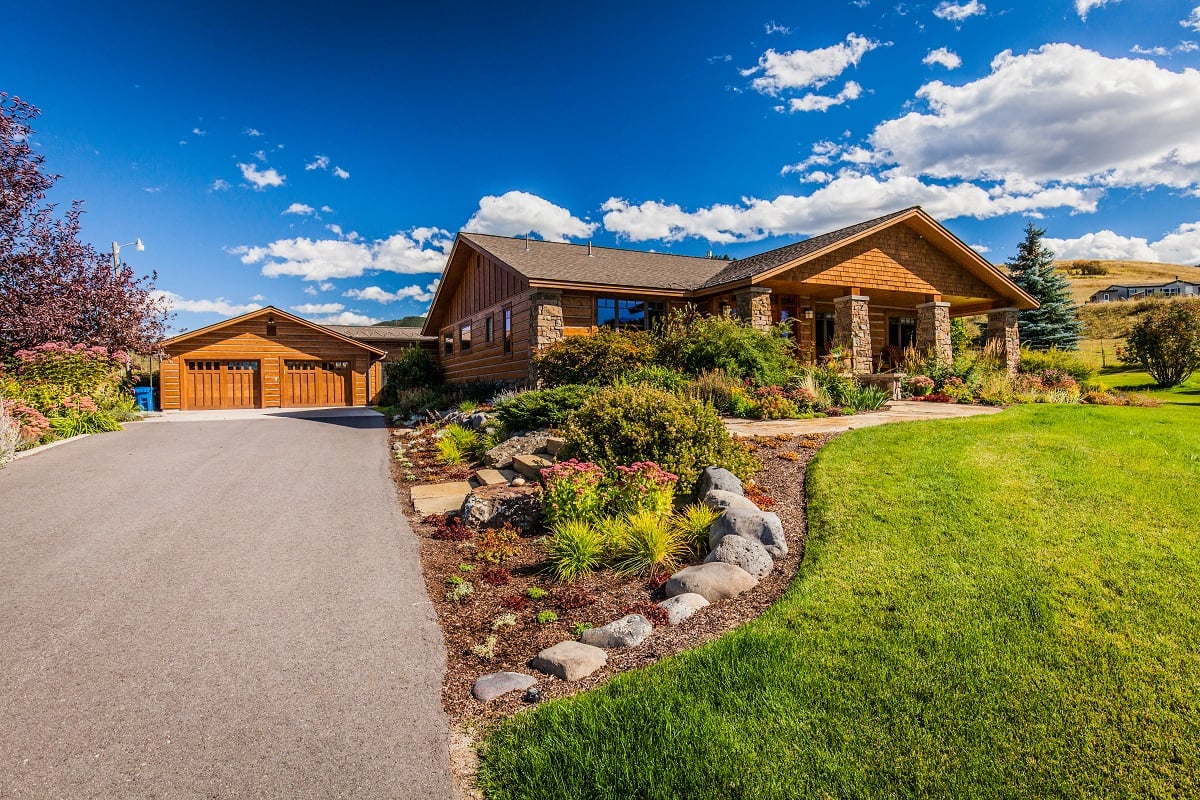 But mulch does also have benefits for your plant material. It helps to insulate plants' roots against extreme temperatures. It also plays a role in suppressing weed growth and even feeding your plants.

At Blanchford Landscape Group, we use soil pep mulch which is a fine bark mulch with compost added in. Any organic bark mulch will eventually break down and add nutrients to the soil. However, with soil pep mulch, that added soil amendment just assists in the process with more microbial activity and even better results.
#3: Make Sure the Lawn is in Good Shape
When it comes to landscaping ideas to sell a home, making sure that the lawn areas are in great shape is also really important. After all, when potential buyers pull up to a home, the lawn is often the first thing that they see.

If buyers see that the lawn is in excellent shape, they'll assume the former homeowners took as much pride with the home itself, too. It sets a great first impression.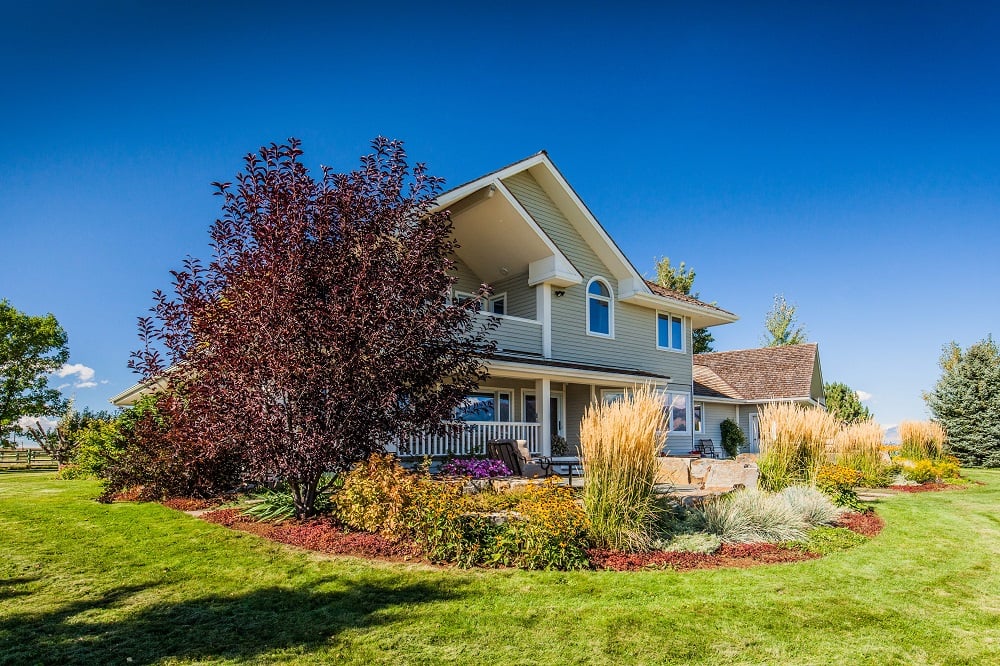 However, if the lawn is a total mess with bare spots and weeds, even if the house looks great inside, the buyers already have a negative perception.

Of course, a lawn in rough shape is not an easy fix so it's important to keep up with lawn maintenance ahead of selling a home. If a home is going on the market, it would behoove the sellers to continue to keep it watered, mowed, and maintained right up until the sale.
#4: Clean Up Overgrowth and Keep Plants Pruned
Just like a messy lawn can set a bad tone, so can a messy landscape. Keeping plants pruned and looking neat and tidy is also important.

People often think of pruning as an aesthetic task and that's certainly part of it. It definitely makes plants look better. But there's more to it than that. It also protects the plants' health.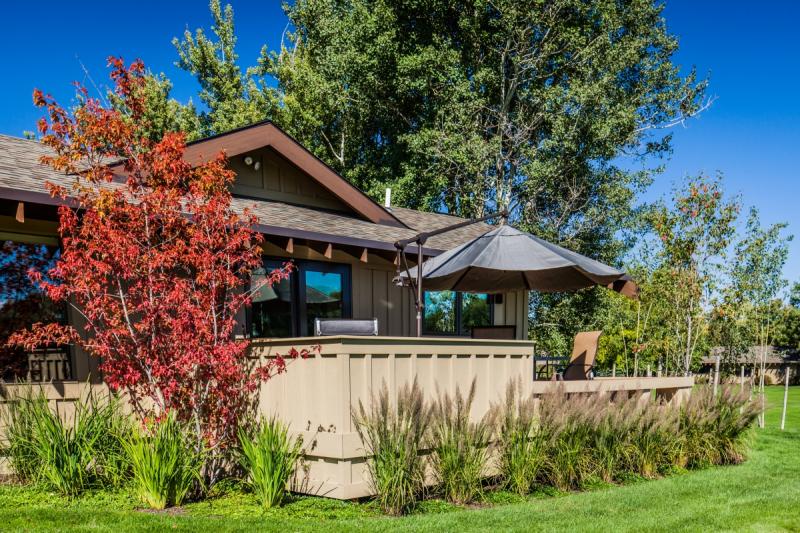 These health benefits come from eliminating sick or struggling parts of the plant. By intentionally cutting away infected, dead, and broken branches of a shrub, it improves the overall health of the plant. It no longer has to direct energy to try and restore the health of those struggling parts of the plant.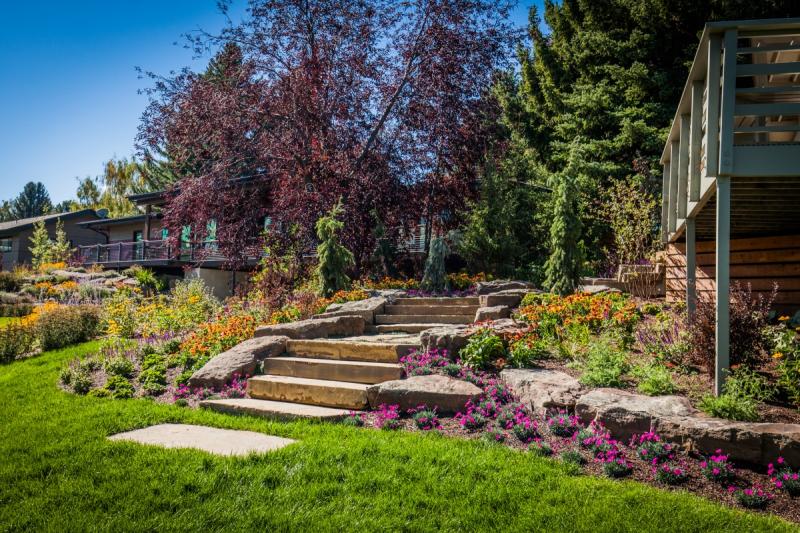 Making sure that plants are properly pruned will help to preserve their health as the home goes into the selling process. It's an important investment in the landscape that will help to maintain the value of the home.

Depending upon the time of the year, it might also be necessary to cut back some perennials and trim up ornamental grasses.
Southwest Montana Landscaping Tips for Any Timeframe You Might be Under
At the end of the day, the type of landscaping tips to sell a home that will help you most depends upon the timeframe that you're under.

We know that sometimes it's a rush and you don't have a lot of time. The home is going on the market soon.

If your timeframe is short and time is of the essence, we can talk about some simple-but-effective ideas that will quickly make a big impact. Sometimes even just a big clean-up of the property can really make things neat, tidy, and ready for the market. It's just a matter of helping to give the best first impression possible.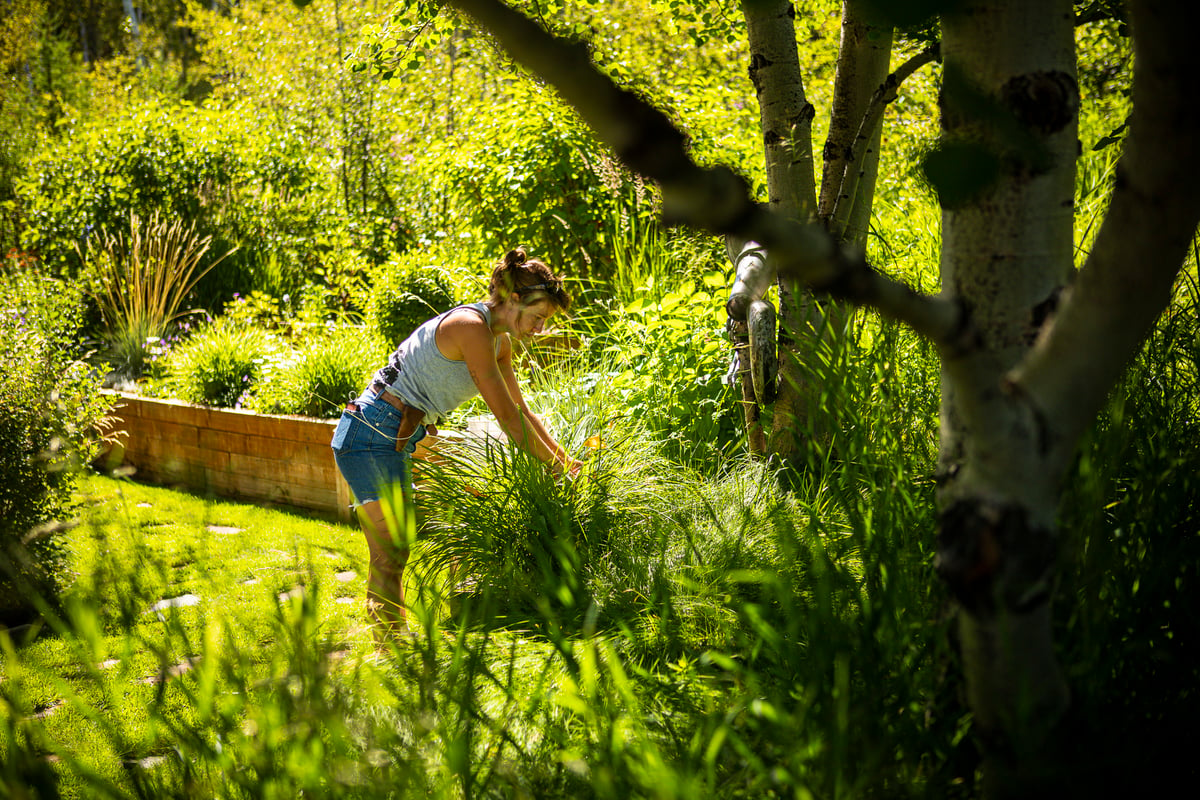 If you do have more time, then some ongoing landscape maintenance will make a big difference to ensure that the home is ready to sell when the time comes.

Since a landscape is a living, growing, and evolving thing, it does need ongoing care. You can prevent your sellers from needing a big clean-up job if they're keeping up with landscaping.
Working with Blanchford Landscape Group on Landscaping Ideas to Sell a Home
Ultimately, your success in executing any of these ideas boils down to choosing a professional landscaping partner to help you out.
At Blanchford Landscape Group, we love helping professional partners in the area, including Realtors like you. We know that landscaping can have a dramatic impact on selling a home, and we want to help.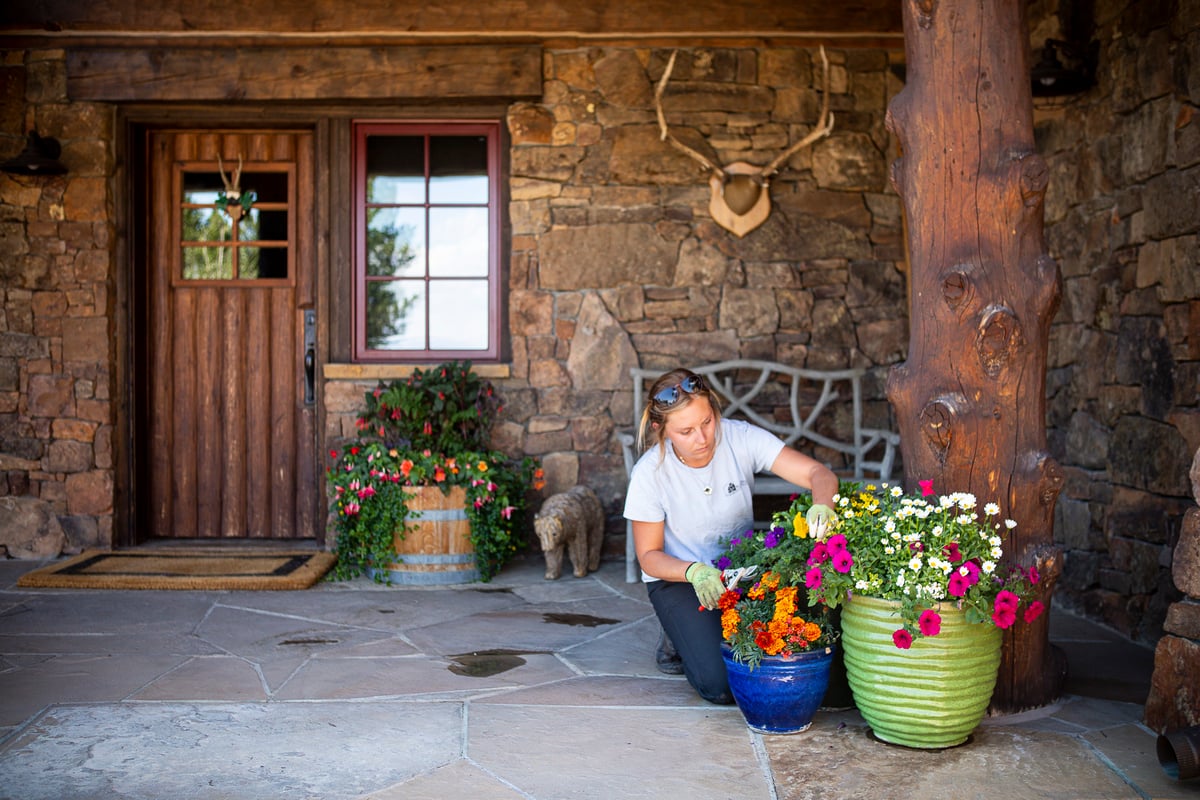 If you're a Realtor who is looking for some landscaping ideas to sell a home then we'd love to talk. We can add enhancements like flowers or mulch or we can just help clean things up and get the home ready to sell.

That should help to take a lot of stress off of your plate and help to make the selling process go a bit more smoothly.

Partnering with a landscape professional can also help you provide added value to your clients. Oftentimes, they are turning to you for your expertise and guidance. Now you can connect them with a professional landscaper that you trust.

Whether we are working with you or directly with your clients, our goal is always to ensure the work goes above and beyond—which ultimately makes you out to be the winner.

If you're a Realtor in the Bozeman or Big Sky, MT area and would like to learn more about how we can provide landscaping services to your clients, let's connect. We love partnering with winners and would love a chance to succeed together.