As you start to do your research about a backyard renovation for your Bozeman, MT home, you might be wondering about the cost. As someone who cares about being an educated consumer, you want to have some understanding of what you can expect to pay before getting a project underway.

Landscape pricing can have quite a few variabilities and you're going to find that you'll get different quotes from different companies. Understanding the value that you're getting for the backyard renovation cost is key.

Let's dive into what factors impact the backyard remodel cost and then give you some sense of setting a realistic budget.
How Much Does Landscaping Cost?
As we mentioned, there are various factors that are going to impact landscape pricing. These are some of the reasons why one company might cost more or less than another. Keep these factors in mind as you compare quotes.
Not All Landscaping Materials are Created Equally
There can be a misconception that all landscapers are using the same landscaping materials. But this is not the case at all. Some landscapers are going to invest in higher-quality materials while others might be using something cheap to be able to keep their costs down.

The trouble with this is that over time, a cheap product may not hold up.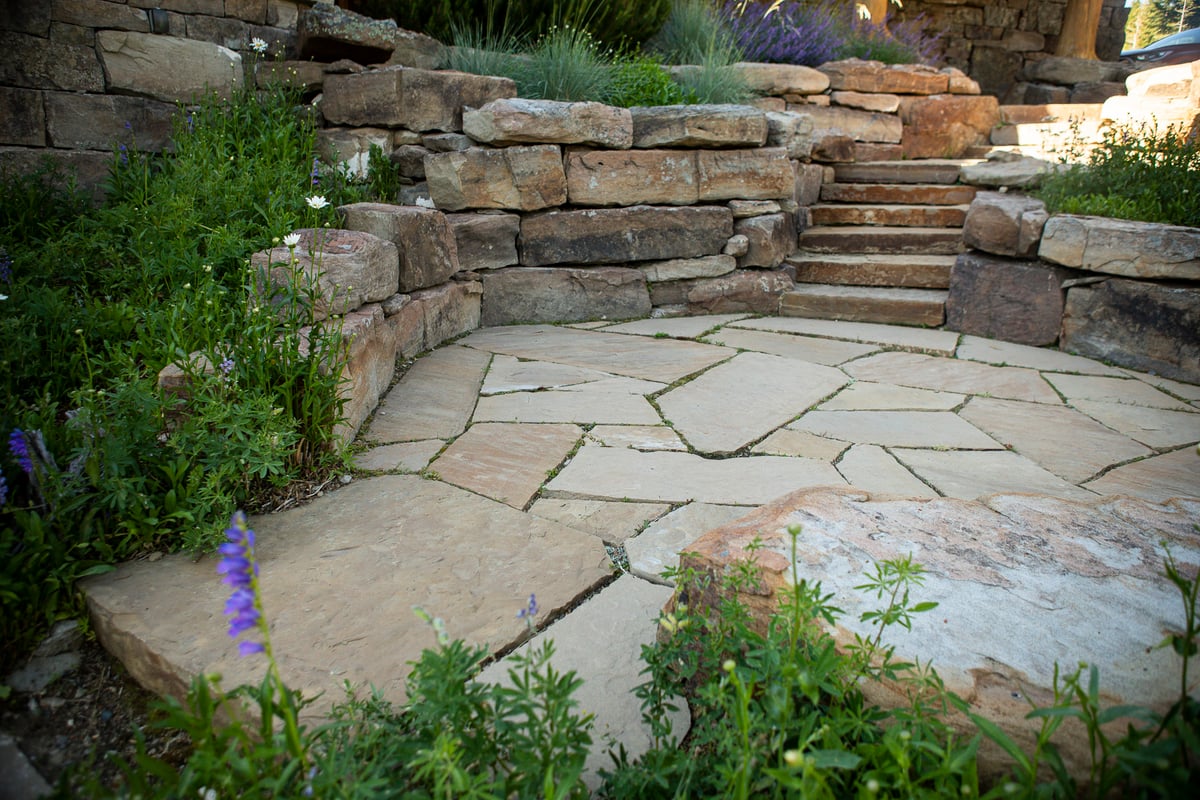 One place where we see this is with stone. Whenever possible, we prefer to use natural stone in our backyard renovation projects. While there are situations where pavers might be warranted, natural stone is definitely the superior choice.

But as you might have guessed, a project using a lot of natural stone is going to have a higher backyard renovation cost than one with inexpensive pavers. However, when it comes to getting longevity out of a product, natural stone is the way to go. It's going to hold up for many years to come.
Not All Landscaping Equipment is the Same
Another factor that can impact landscape pricing is the equipment used to build your project. At Blanchford Landscape Group, we invest in top-of-the-line equipment which can make a big difference in results.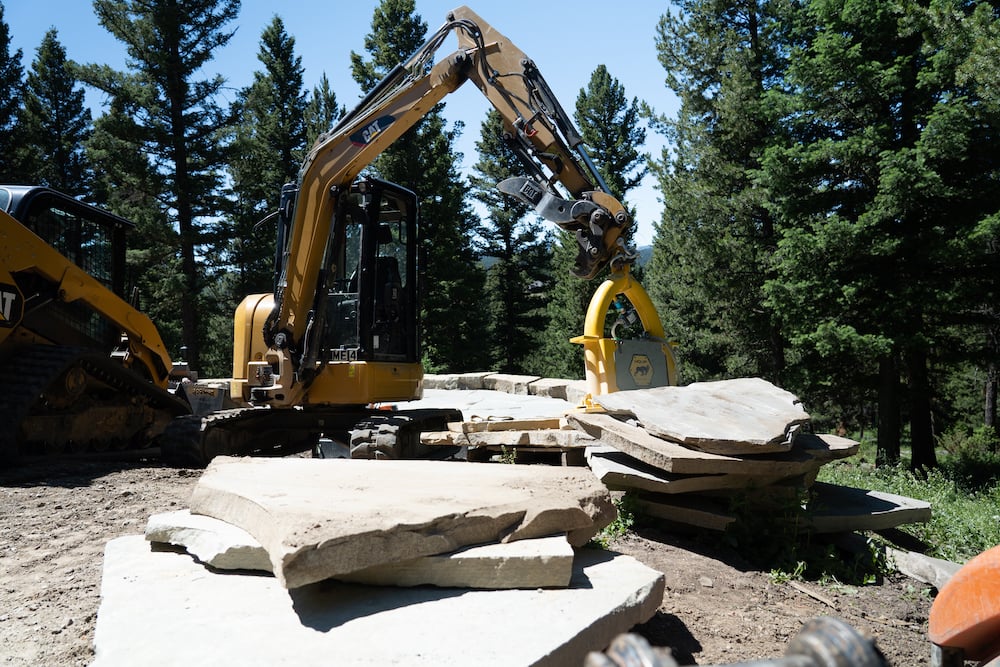 We're also able to come up with solutions for unique projects so that you can get one-of-a-kind results. For instance, when it comes to using large boulders and rocks, we might need to use our specialized pneumatic lifter. This allows us to manage heavy rocks.

But this is a piece of equipment that many landscaping companies simply aren't going to invest in. However, we believe strongly in being able to offer our clients the best.
Variations in Labor
Another significant factor that impacts landscape pricing is the labor used. A landscape company that charges less is likely paying its people less. But that's because they might be employing inexperienced or entry-level workers to perform their labor.

Unfortunately, that may be doing a great disservice to the homeowner as the level of experience is directly linked to the results.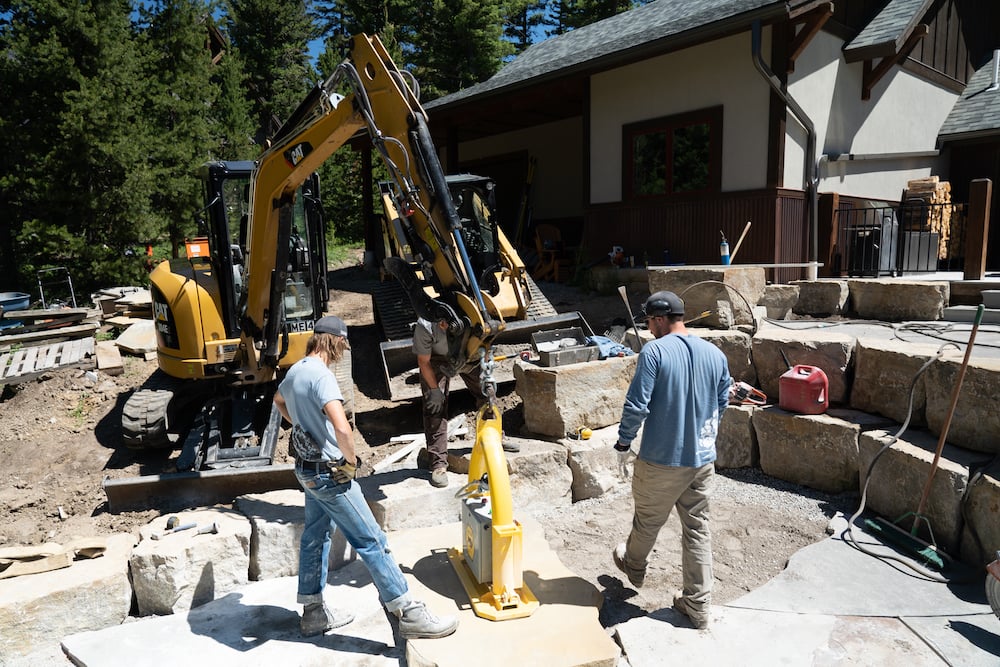 At Blanchford, we care about hiring skilled team members who can help deliver the best results. We also love to hire from the local community, knowing that these folks are going to have the most expertise.

We also believe that a company with a strong retention rate is important to customers. Unfortunately, that is relatively rare in an industry that typically has a high turnover rate. It's not uncommon for folks in the landscaping industry to constantly switch companies, always looking for a better place to work (and to make more money).

But we'd rather keep our team members for the long haul, something that benefits our clients. Having someone new on your property each visit can make it difficult for them to really get to know your property and customize your services. On the contrary, our team members truly get to know the properties that they work for and that allows them to offer great service.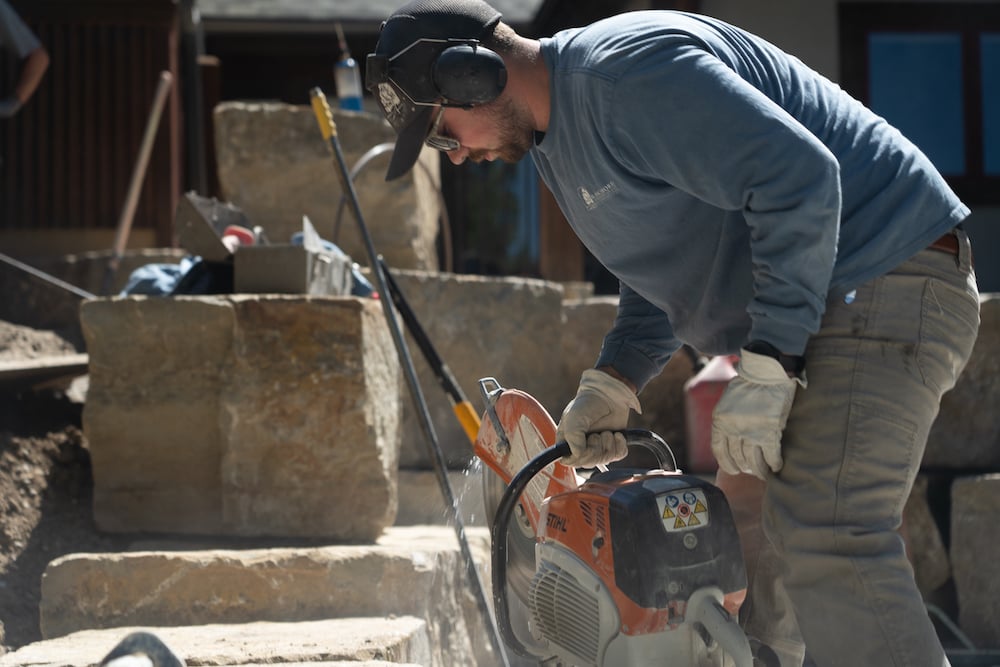 We also invest in ongoing learning and training because we know that we can constantly keep improving.

In the end, this can add up to paying more for labor but it also means getting the best results. The last thing that you want is to have unskilled workers on your property when it comes to something as important as your backyard renovation.
What is a Realistic Budget for a Backyard Remodel?
We know you are looking to have a better understanding of backyard renovation costs.

As you can tell from above, you're going to get a lot of variation in prices if you shop around.

At Blanchford Landscape Group, we are always upfront in explaining that we aren't going to be your cheapest quote. For the reasons outlined above, our price is often in the mid to higher range when comparing quotes.
Our design/build projects typically start around $100,000. That's for an outdoor living area that might include features like a patio, walkways, a fire feature, and some softscaping.

While that is for new work, we will do smaller enhancement projects for existing clients that we have already completed a project with. For instance, maybe you already have an outdoor living area with us but you want some new landscaping around it. We do work with existing clients on smaller projects.

While this is obviously a substantial investment, we also think that your outdoor living area simply isn't something to cut corners on. You might find a company that can do it cheaper, but you want to make sure that you are investing in something you're going to be happy with in the end. Sometimes it's worth spending a little bit more to ensure you're getting the best possible results.

As you compare landscape pricing in the area, we hope that you'll keep some of this critical information in mind. Shopping on price alone can be risky when it comes to something as important as your outdoor living area.

We know there's a lot to consider and it can be pretty overwhelming, but we are always here to help.

Are you ready to learn more about a backyard renovation at your Bozeman or Big Sky, MT home? Let's connect and talk about your project. Then, we can meet and review a detailed plan of action. We can't wait for you to unwind and enjoy your outdoor living areas!