If you're nearing the end of a landscape contract term and considering whether or not you should renew, then this is the perfect time to evaluate your experience. Taking a little bit of time to think about not only the results you've gotten but also how you feel about working with the landscape contractor you've hired, can help you determine whether it's a relationship you want to continue—or if it's time to move on.

The truth is, you have options when it comes to Bozeman and Big Sky, MT landscape contractors and you deserve to be happy with your choice.

We've rounded up some questions that you should ask yourself before renewing your landscape maintenance contract. These questions will really help you to reflect upon how the experience has been so far and whether it's time for a change.
1. Do I Love My Yard and Feel It's Being Properly Taken Care Of?
One of the first questions you can ask yourself as you consider renewing a landscape maintenance contract is, "Do I love my yard?"

Are you happy with how things look? Do you feel joy when you step outside? Or, on the flip side, do you feel like you're unsatisfied?

If you feel like it's more the latter, and you're not happy every time that you step outside, then you might need to dig a little deeper as to why. Have you repeatedly asked your Bozeman and Big Sky, MT landscape contractors to fix an issue and it remains uncorrected? If so, your yard may not be properly taken care of.

Some of the questions that we will pose next will help you dig into why you may be unhappy and whether it's an area where your landscape contractor may be falling short.
2. Do I Feel Like I Can Relax in My Yard?
When you go outside, you should be able to feel like you can relax and enjoy your property to the fullest. After all, you've hired a professional to care for your landscape maintenance so that you don't have to worry about anything.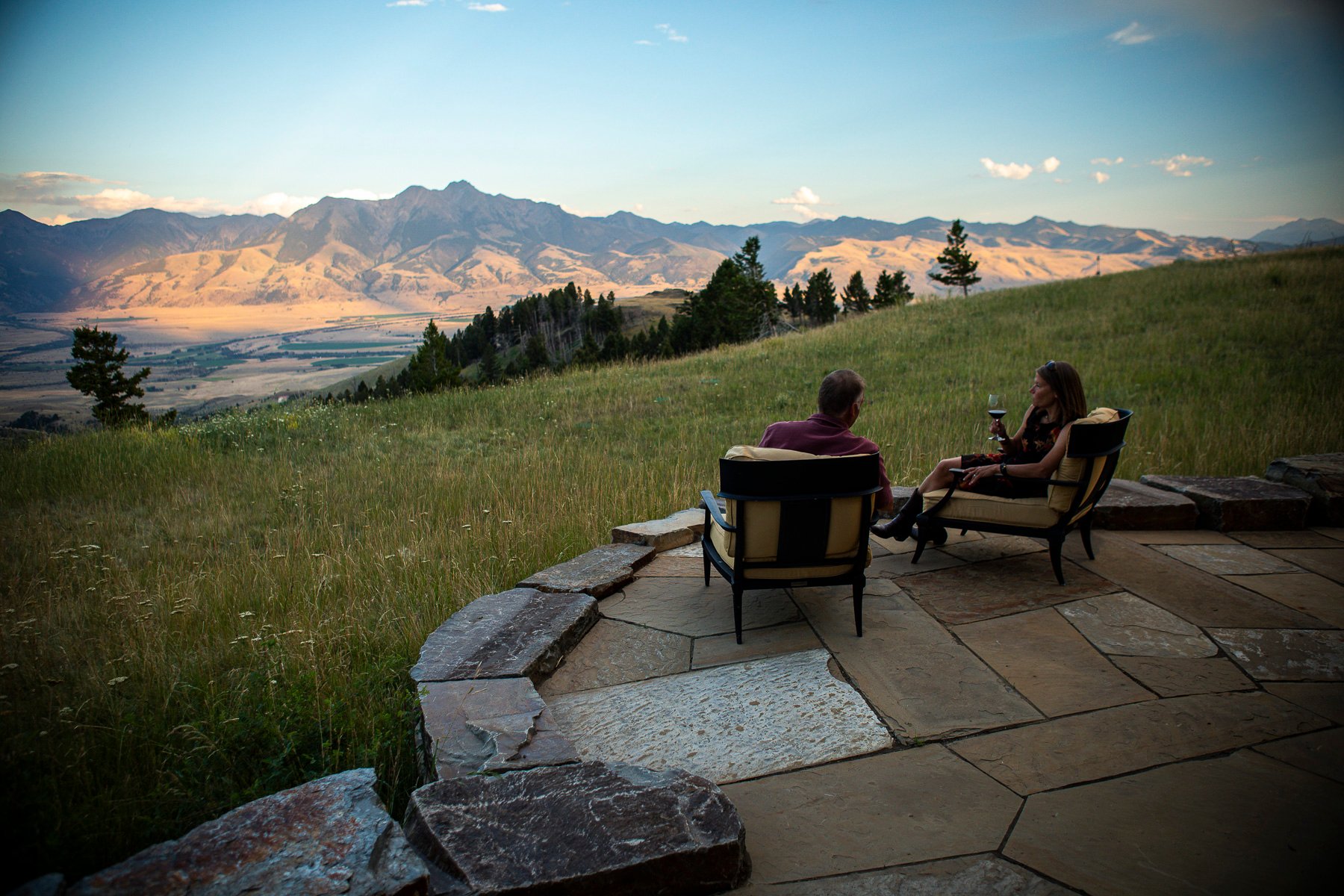 But if you're seeing weeds popping up, overgrowth that was supposed to be cutback or other landscape concerns, then you probably can't just relax and enjoy yourself. Your property is still causing you worries.

If you feel like you're stressed or on alert to problems every time that you're outside, then you may want to be wary of renewing your landscape maintenance contract, at least without having a follow-up conversation about your expectations. Obviously there is either a miscommunication in what you expect or your landscape contractor is falling short.

In all fairness to your landscaper, you should consider whether you've given them a chance to fix a problem before you go and switch companies. This reflective question isn't meant to be about first-time concerns.

But if you've communicated concerns and given them ample time to address those concerns, then you obviously have a red flag that they may not be listening to you.

That actually leads to the next question you should pose.
3. Do You Feel Like There's Good Communication?
Good communication should be at the center of all partnerships, including the one you have with your landscape contractor. You should feel as though your contractor is keeping you informed, particularly if they have not gotten around to handling a concern of yours for some reason.

You should also feel like they're listening to you (and understanding your expectations). Listening and understanding are obviously not the same thing and if you don't see the results you expect, there's obviously a disconnect.

Along with that, you should feel as though you can easily get in touch with your landscape contractor, particularly if you do have questions or concerns. It shouldn't be impossible to reach someone when you need to connect.

Unfortunately, we've heard stories about how homeowners cannot seem to get on the phone with other landscape contractors in Bozeman and Big Sky, MT. Their emails feel like they go nowhere or their calls never get answered (or returned).

If you've been stuck in a frustrating communication cycle like this, then maybe it's time to consider ending that landscape maintenance contract and finding a company that can better meet your needs.
4. Does My Landscape Contractor Make Suggestions to Improve my Property?
Your landscape contractor should be continually finding ways to improve your property so that you continue to enjoy it to the fullest for the long haul. We're not talking about constant sales pitches and upsells—we know those are frustrating. We're talking about genuine suggestions as to ways that your landscape might be enhanced.

For instance, a great landscape contractor who is trying to be proactive and stay ahead of problems might point out a concern and advise getting it fixed before it gets bigger (and serious). That's a value add for you.

After all, you entered into a landscape maintenance contract so that you don't have to worry about your property. So that you know a professional always has eyes on it for you.

A great landscape contractor might also suggest plants that can be added or maybe a seasonal flower change. They might have ideas that will make a space more livable or enjoyable.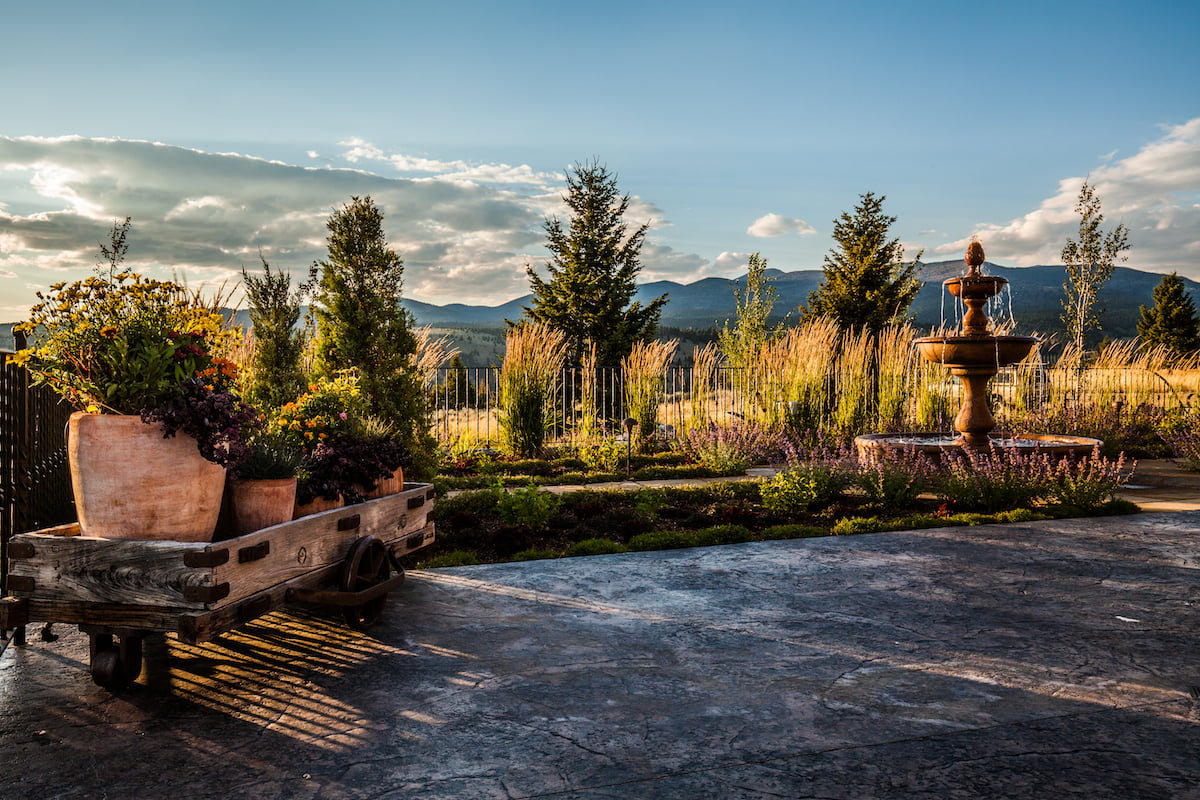 The truth is, landscapes are evolving and changing entities and a landscape contractor who is stagnant and not making suggestions as to how you can continue to keep your property looking and performing optimally is doing you a disservice.
5. How Open Has My Landscape Contractor Been to Changes?
Things come up. Things change. We know this. But many Bozeman and Big Sky, MT landscape contractors can be set in their ways. If it's not spelled out in the contract word-for-word, they're not open to it. They might tell you, "we're only contracted to do X," when in reality, you need "X, Y, and Z."

That can be frustrating and is perhaps a reason to consider a switch.

Chances are, you want a landscape contractor who is willing to be adaptable to your needs. If you have a mid-season change, the hope is that they'll be able to accommodate them.

At Blanchford Landscape Group, many of our clients' properties are second homes and we're well aware that their schedule and their needs can change, sometimes on a dime. They count on us to be able to make changes and not so stuck in our ways.
6. How Often Does My Landscape Contractor Go Above and Beyond?
A final question that you might want to ask yourself as you consider whether or not to renew a landscaping contract is how often your contractor ever went above and beyond?

We're certainly not saying they have to go above and beyond all of the time. But do they go out of their way to do little extras that they don't necessarily have to do? Or, like the last question they posed, are they more likely to say if it's not spelled out word-for-word in the contract, we're not doing it.

At Blanchford Landscape Group, we go above and beyond quite a bit. We're doing those little things that aren't mentioned in the contract, but that we know our clients appreciate. For instance, if we find out that a vacation home is about to be rented or our clients are about to show up, we'll sweep off the porch after completing our garden maintenance services. Or, maybe we just need to clean up some overgrowth real quick.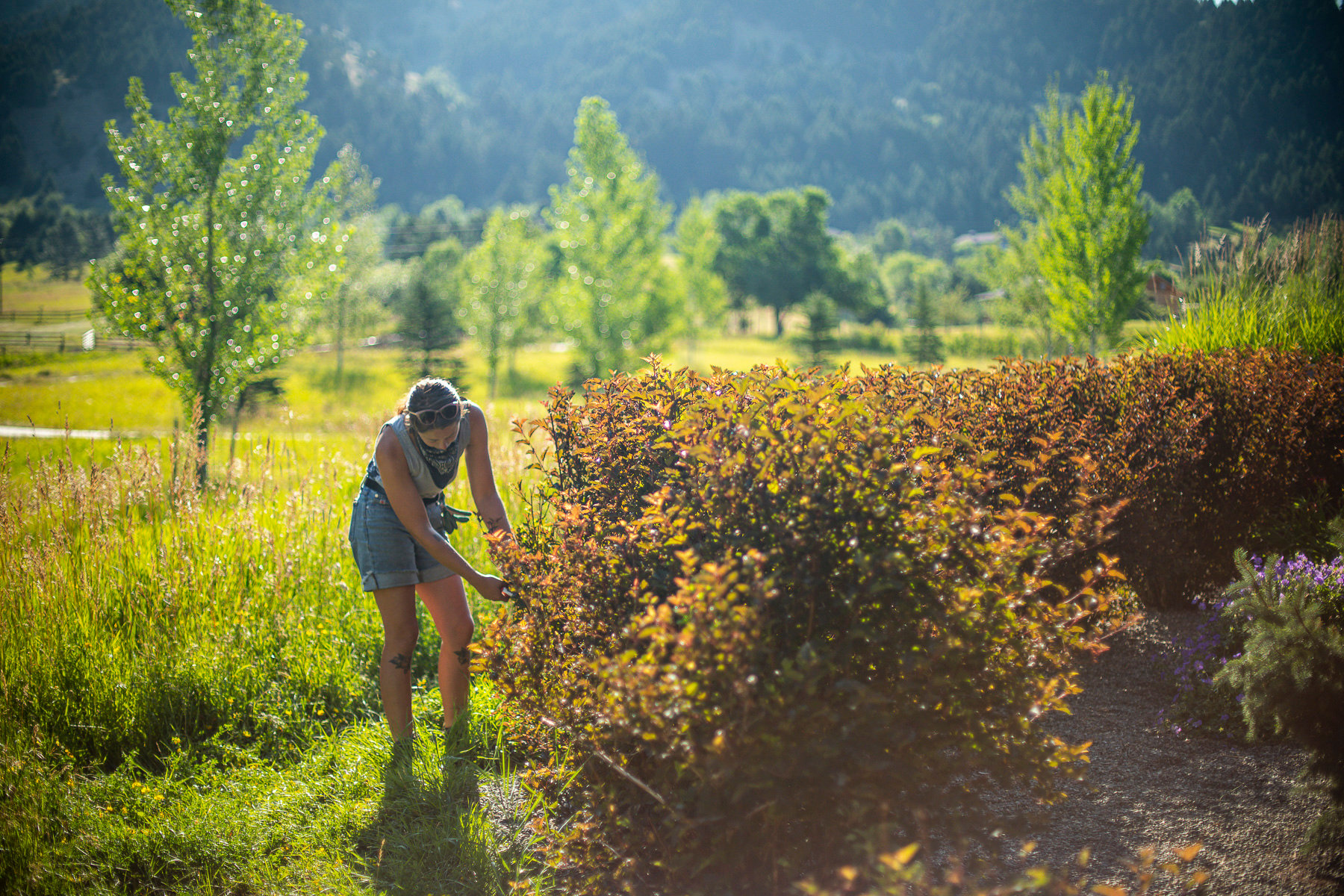 If there's something that we can just take care of while we're already on the property, we just do it. We know that our clients are counting on us to keep their properties looking their best even when they're not there. The last thing that they should ever have to come back to is a mess.
Is it Time to Switch Landscape Contractors in Bozeman and Big Sky, MT?
Hopefully, these questions have given you a little bit of insight into how your experience has been. The truth is, we find that a lot of homeowners don't realize their service could be better until they're a bit more introspective.

After all, it's hard to recognize what your experience could be like if it's always been average (or even subpar).

If any of these questions have you thinking that you might not be getting the best results or service, then it may be time for a change. When you're investing in a landscaping contract, you deserve to be happy. Don't renew if you're questioning the experience you've had so far. At the very least, have a conversation with your landscape contractor about how they can improve.
Signing a Landscape Contract with Blanchford Landscape Group
If you decide that it may be time for a change, we'd be honored for you to consider Blanchford Landscape Group.

At Blanchford Landscape Group, our "landscape maintenance services" are part of our Garden Services division. We treat Garden Services like property management, knowing that our clients hire us to take away their worries—not belabor every single detail of their contract.

If you're going to invest in these services, we believe you deserve the results and the experience you're after.

Don't let your landscape fall short of what it could be because you didn't choose a company that gives Garden Services the attention it deserves.

When it comes to creating and maintaining your landscape, you deserve the peace of mind that it's not only going to continue to look fantastic but it's also going to improve over time because it's been so expertly cared for over the years. If you don't feel like that's happening, then take action and make a change. We'll be here to help.

Are you ready to learn more about garden services (landscape maintenance) at your Bozeman or Big Sky, MT home? Let's connect and talk about your needs. Then we can meet and review a detailed plan of action. With everything being handled for you, you'll be able to relax and enjoy your landscape.