Finding the right plants for your landscape is important. You not only want plants that look great, but you want them to perform well, too. You don't want to choose plants that need constant care and are always going to be a struggle to maintain.
In other words, you want a low maintenance landscape that is still going to look fantastic. Because of that, you might be wondering what low maintenance landscape plants can be added to your property that will work well both from a looks and a performance point of view?
To be honest, the answer to that can be very site-specific. We look at every single project that we work on as a new beginning and since no two properties are alike, the plants that work for your landscape could be quite different from another.
Even so, we want to share some of the low maintenance plants that have worked well on some of the projects we've completed. We'll share some ideas, some specific plants, and some design and maintenance tips that you should keep in mind as you get started.
Naturalized and Native Species
Before we get into some specific plants that could work for your project, we want to talk about plant species as a whole, and what works best in our region.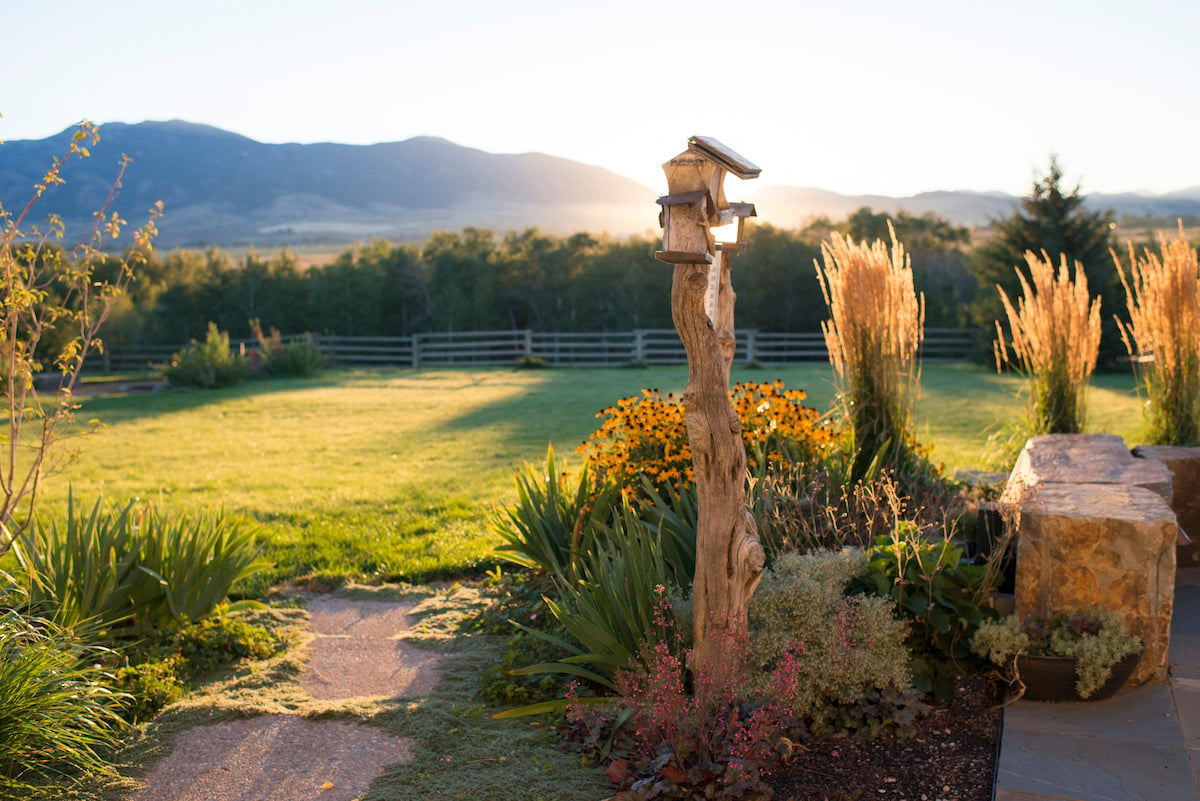 When it comes to finding the perfect plants for your Bozeman or Big Sky, MT property, we believe that choosing "native" and "naturalized" species is essential. Native plants are those that have already been part of that region or ecosystem for hundreds or even thousands of years. Naturalized plants, on the other hand, are non-native species that do not need human help for reproduction or maintenance and will continue to grow and thrive in that area.
Choosing these types of plants will help you to achieve a low maintenance landscape that does not require constant upkeep to perform. These types of plants will also help your landscaped areas to blend seamlessly with the natural setting—a factor that has always been a top priority for us here at Blanchford Landscape Group.
Low Maintenance Landscape Plants in Bozeman or Big Sky, MT
As we mentioned, choosing the best plants for your landscape will have a lot to do with your specific site conditions as well as analyzing what is already there, as part of the natural habitat. Here are 4 low maintenance plants that have worked well in some of the landscapes that we've designed in the region.
1. Echinacea
Also known as coneflowers, echinaceas are perennial flowering plants that serve as great pollinators. They are loved by butterflies, birds, and bees. Echinacea works well in a "wildflower area" of the landscape such as a meadow. Echinacea is as low maintenance as it gets.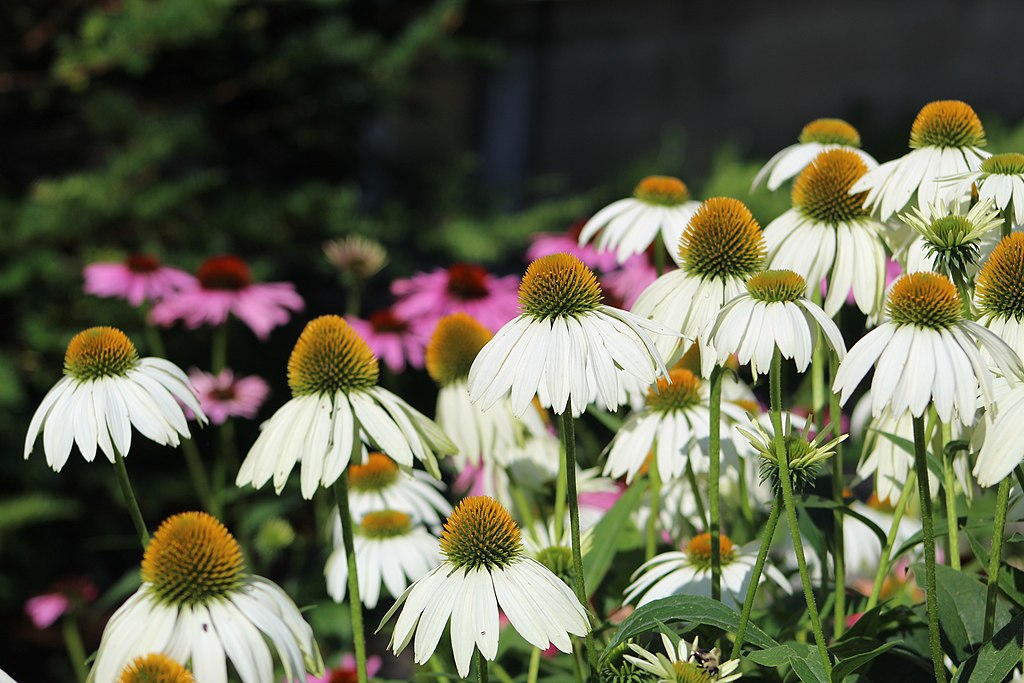 2. Hydrangea
Hydrangeas are another low maintenance plant choice. These shrubs produce enormous blooms and can add beautiful color to a landscape. They tend to work well in a shady microclimate with short periods of sun. The hydrangea plant can tolerate the Montana hot sun, wind, and soil conditions well. Hydrangeas are also naturally resistant to a lot of disease and pest problems, making them a hardy choice.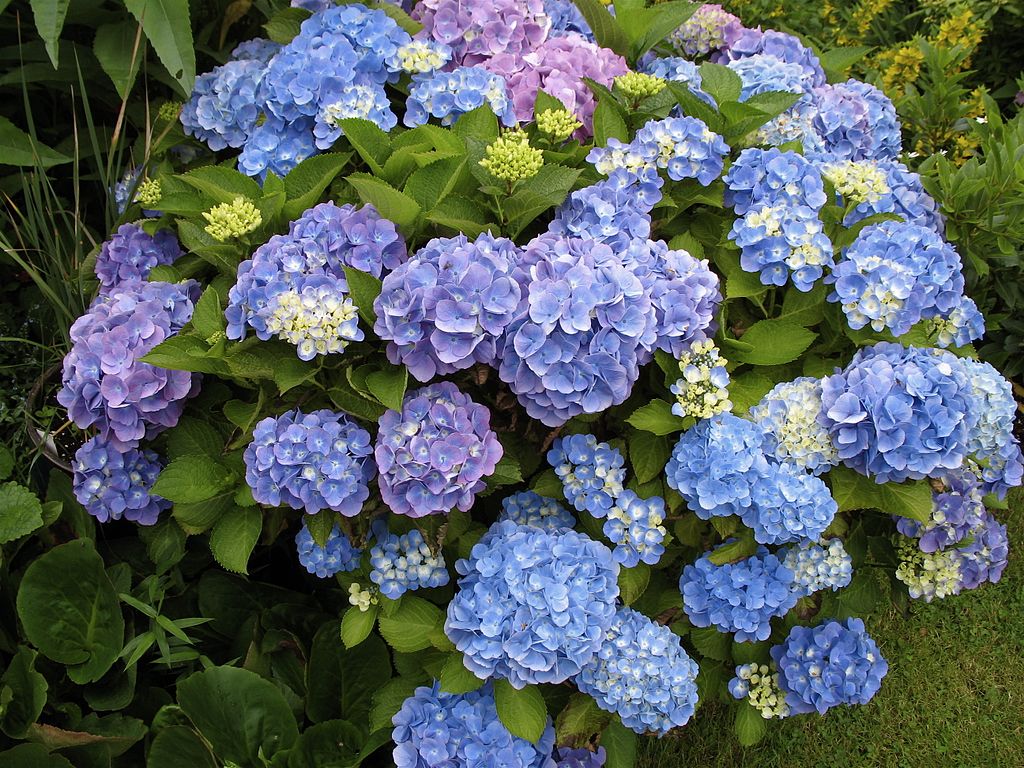 3. Willow Tree
Willow trees can be part of a beautiful low maintenance backyard design. There are various willow tree varieties that perform well in Montana. Willows add color and interest to a Montana landscape and perform well in a wet area of the landscape. They can go a really long well in helping to naturalize a space and blend the new landscaped areas with existing nature.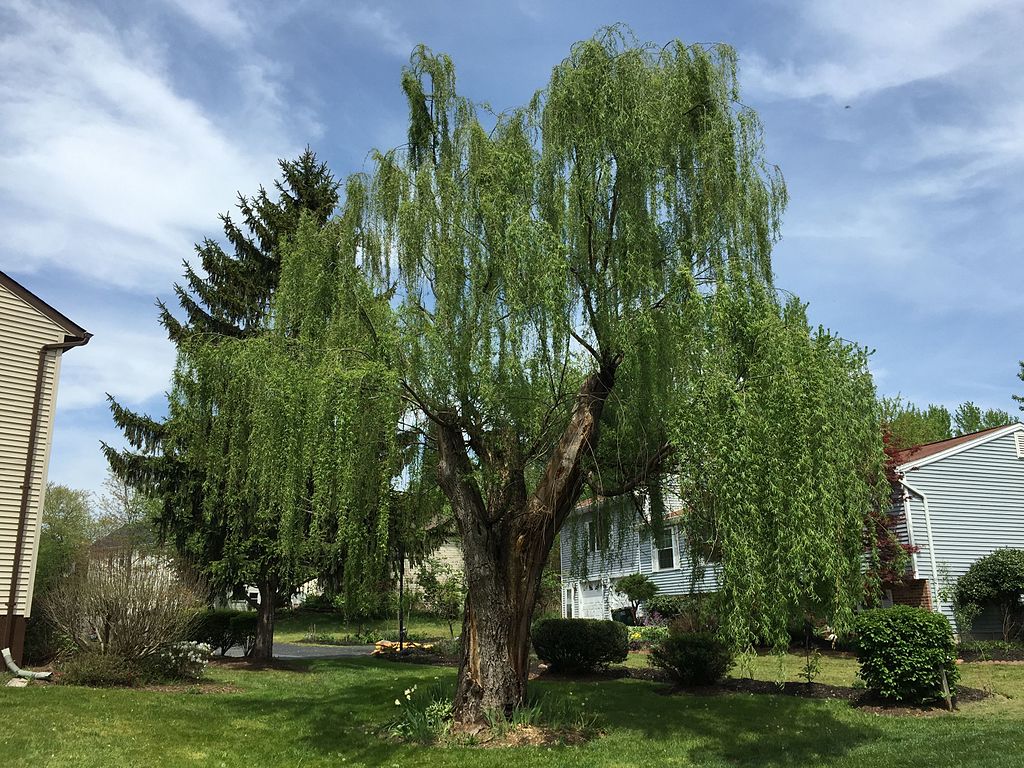 4. Dogwood
The dogwood is a small, ornamental tree known for its bright foliage. Like the willow, the dogwood is quite tolerant of wet, boggy soil conditions and will work well if you have a property that tends to hold a lot of water.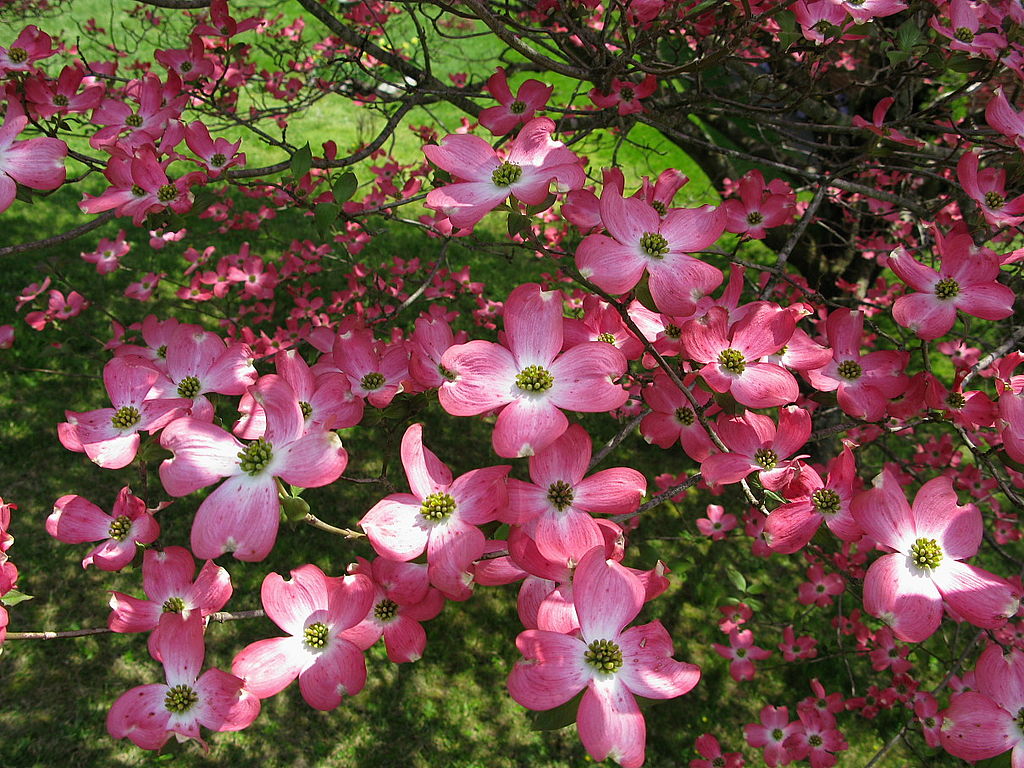 WATCH THIS VIDEO TO LEARN MORE ABOUT OUR GARDEN SERVICES
Consider Low Maintenance Containers, Too
In addition to plants within the landscape, many of our clients also want low maintenance containers created for their property. Container gardens go a really long way in adding color and interest to outdoor living spaces.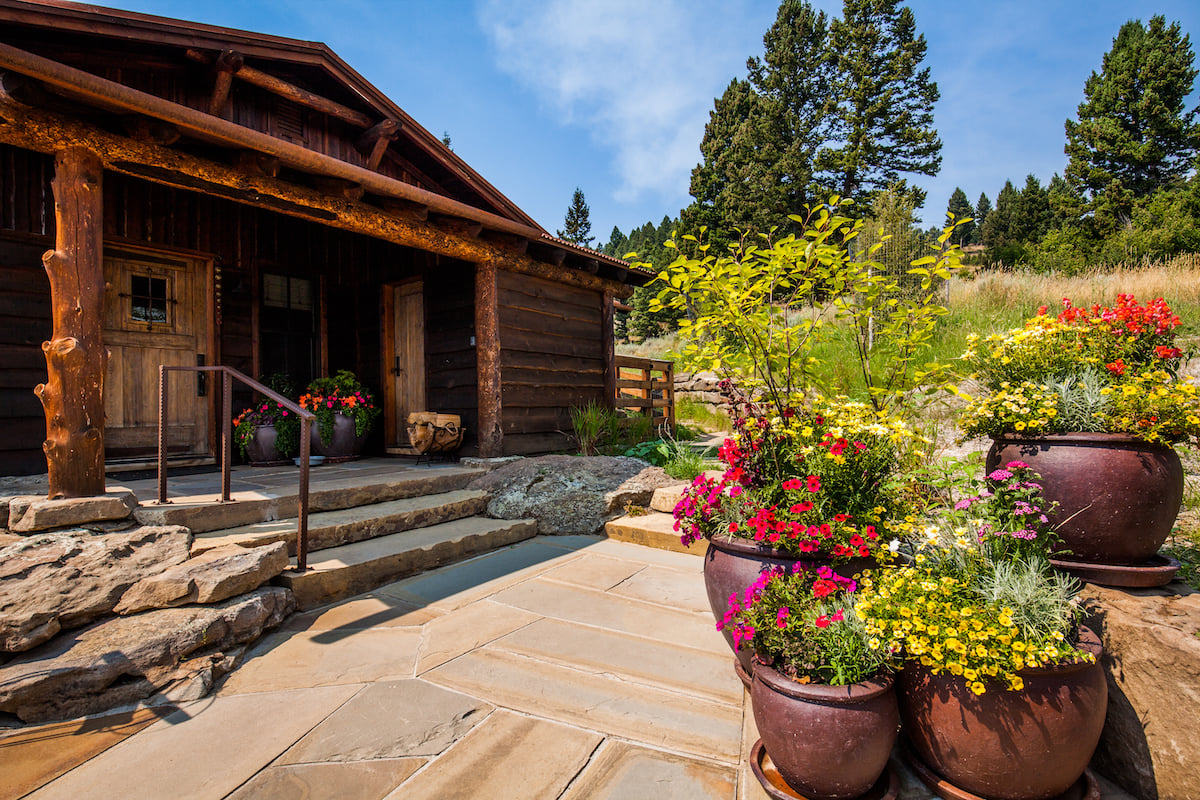 Along with using naturally low maintenance plants, at Blanchford Landscape Group, we have also created self-watering container gardens that take the guesswork out of keeping up with regular watering.
This is another great option that we find is gaining a lot of traction amongst our clients.
Low Maintenance Vs. "No" Maintenance
It's important to note that "low maintenance" is not the same thing as "maintenance-free." Truly maintenance-free is a forest or a naturally occurring meadow. Although nature is of course quite beautiful in its own way, that is not feasible nor functional for a backyard landscape.
In a backyard, letting the landscape truly go "natural" and without any care will make your property look overgrown, uncared for, and nonfunctional.
There's no question that the clients we work with in Bozeman and Big Sky, MT still want their properties to look cared for. They want properties that are neat and tidy and that they can enjoy to the fullest because they've been maintained.
The point is, ongoing maintenance is still needed even with a low maintenance landscape.
After all, even low maintenance landscapes continue to evolve and change over time and if they are ignored for too long, they can go from looking "natural" to simply looking "messy." Intentionally planted wildflowers are meant to "spread," but not necessarily "take over." Plants still need to be cut back and shrubs still need trimming. Sometimes plants grow large for a space and they need to be moved. Other times you might want seasonal flowers added at certain times of the year for a burst of color.
This is also important to protect the value of your landscape. If it's not continually maintained at a high level of care, your investment can go to waste. The value of a messy property will inevitably decline.
Of course, in thinking about how a landscape changes with time, it's true that your wants and needs, as a homeowner, can change over time, too.
A landscape is not static and neither are you. A Garden Services plan is important to help keep up with the inevitable change that your property will experience over time.
Low Maintenance as an Intentional Landscape Design Choice
It's important to also mention that a low maintenance property is still a landscape design. In this region, you don't see properties with a lot of heavily trimmed hedges in geometric shapes. You see landscapes that are intentionally less formal.
But these "informal landscapes" are still a specific design choice.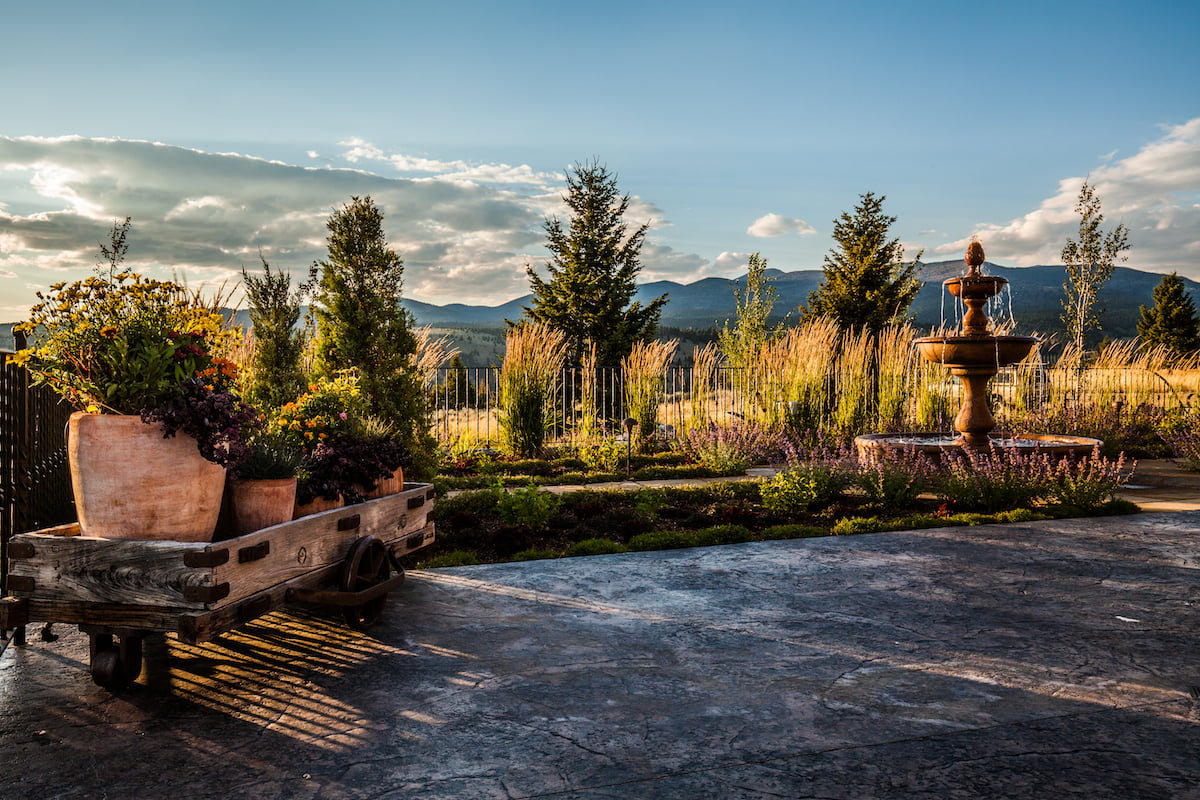 That means there was still a landscape designer involved in the installation of these landscapes. They didn't just happen, even if they were made to look that way.
Amongst our clients, you'll see properties that intentionally have a lot of native and naturalized species that can exist in the landscape without a tremendous amount of attention. That doesn't mean they'll never require any care but it does mean you don't need to worry about watering them constantly or that they'll be overcome by a pest or disease problem. They are adaptable and hardy.
At Blanchford Landscape Group we make design choices with site-specific needs and the homeowner's wants and needs all taken into account.
Finding a Company that Can Offer Low Maintenance Design/Build and Garden Services
Now that you have a better idea of what goes into creating a low maintenance landscape, the next step is to find the right company for the work. While many companies certainly offer both design/build and maintenance services, their approach to these services can really run the gamut.
In fact, when it comes to maintenance, many landscape maintenance companies are no more than "order takers," just following a prescribed list of "things to do," and not changing or evolving their plan as your landscape grows.
But what you really want is a company that can offer you "peace of mind" so that you can be confident your property is getting everything that it needs in order to continue to look and perform its best. You want a company that offers Garden Services, and who can adapt those services to changes over time.
At Blanchford Landscape Group, that is our exact approach. We understand the importance of these ongoing maintenance services and that landscapes evolve over time. That is why we have an entire Garden Services division dedicated solely to maintaining landscapes. With this service, you'll know that your landscape truly is getting everything that it needs and will not only continue to look amazing but will even improve over time.
Are you ready to learn more about garden services at your Bozeman or Big Sky, MT home? Let's connect and talk about your needs. Then we can meet and review a detailed plan of action. With everything being handled for you, you'll be able to relax and enjoy your landscape.
Image sources: echinaceas, hydrangeas, willow tree, dogwood