Keeping your Montana landscape in its best shape is important to you. But in order to do that, you know there are a number of landscaping tasks that must be kept up with. For that reason, you might be wondering, should you hire a professional landscaper?
Some of the landscaping tasks might seem simple enough that you believe you could just tackle them yourself. But you may be wondering if there are other benefits of professional landscape maintenance that you should at least weigh.
In this article, we'll compare professional landscape maintenance services vs DIY landscaping so that you can determine what makes the most sense for you. Here are some key reasons to consider a professional landscaping service.
1. DIY Landsca

pe Maintenance is Time Consuming
By no means are all landscaping tasks rocket science. There are certainly DIY landscape maintenance tasks that you could handle without any training like deadheading, mowing, and pulling weeds. But, these tasks really start to add up and become incredibly time consuming. Suddenly, you're spending all of your free time working in the landscape when there are likely other things that you would rather be doing.
More often than not, Montana homeowners end up hiring a pro simply because they don't have the time to invest in keeping their landscape looking great.
These tasks can often take way more time than people assume they will. After all, it's not only performing the work but oftentimes also buying the landscaping products and equipment needed to be able to do it. The last thing that you feel like doing on your weekend or time off is running back and forth from the local garden center.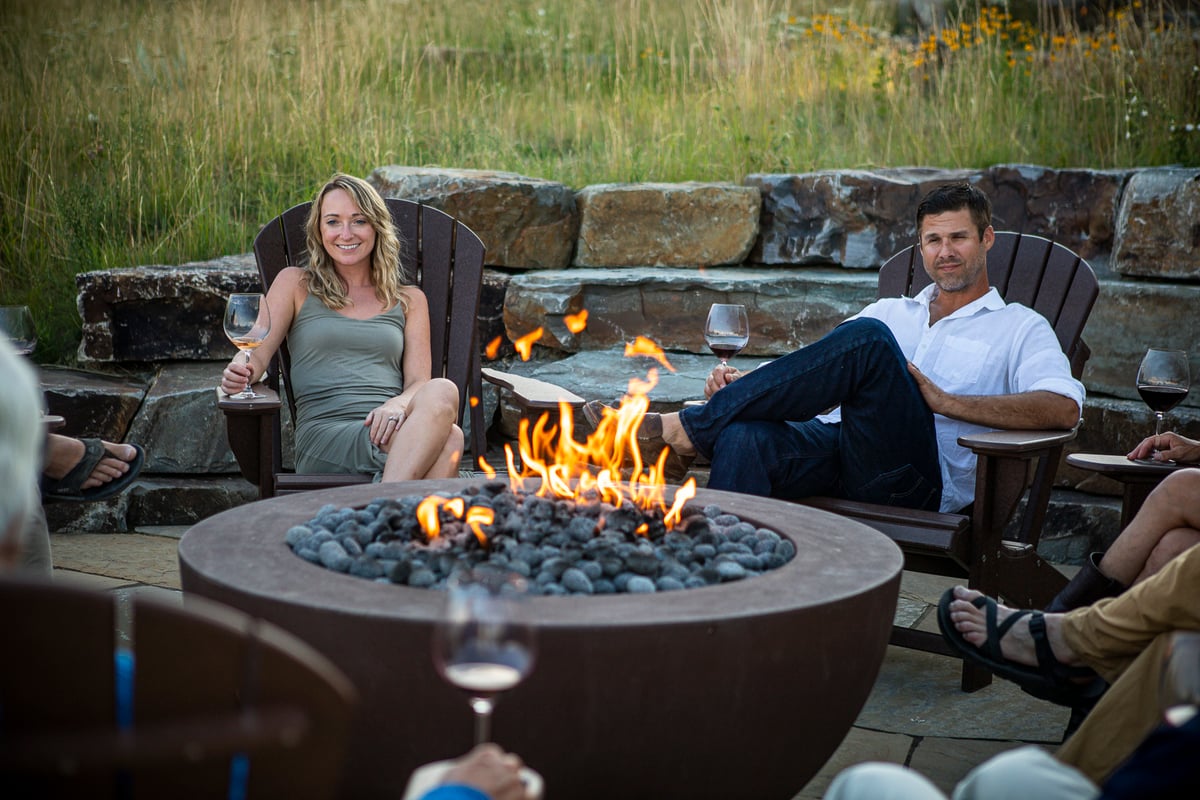 Considering the fact that these are often vacation homes for many people, the last thing most people want to do during their vacation time is tend to the landscape. Being able to kick up your feet and relax (and still have a gorgeous landscape) is one of the great benefits of professional landscape maintenance.
2

. DIY Landscape Maintenance can be Difficult
Of course, there are some landscape maintenance tasks that really are difficult and best handled by a professional landscaping service. When mistakes are made during DIY landscape maintenance, you could actually make things worse instead of better.
Pruning is one such example.
While pruning tends to get oversimplified, the fact is, there are right and wrong ways to perform this service. Timing, for instance, is essential but can vary depending upon the type of plant. There are generally certain times of the year that are best for certain plants to be pruned—and if you do it outside of the window, you can actually harm the plant.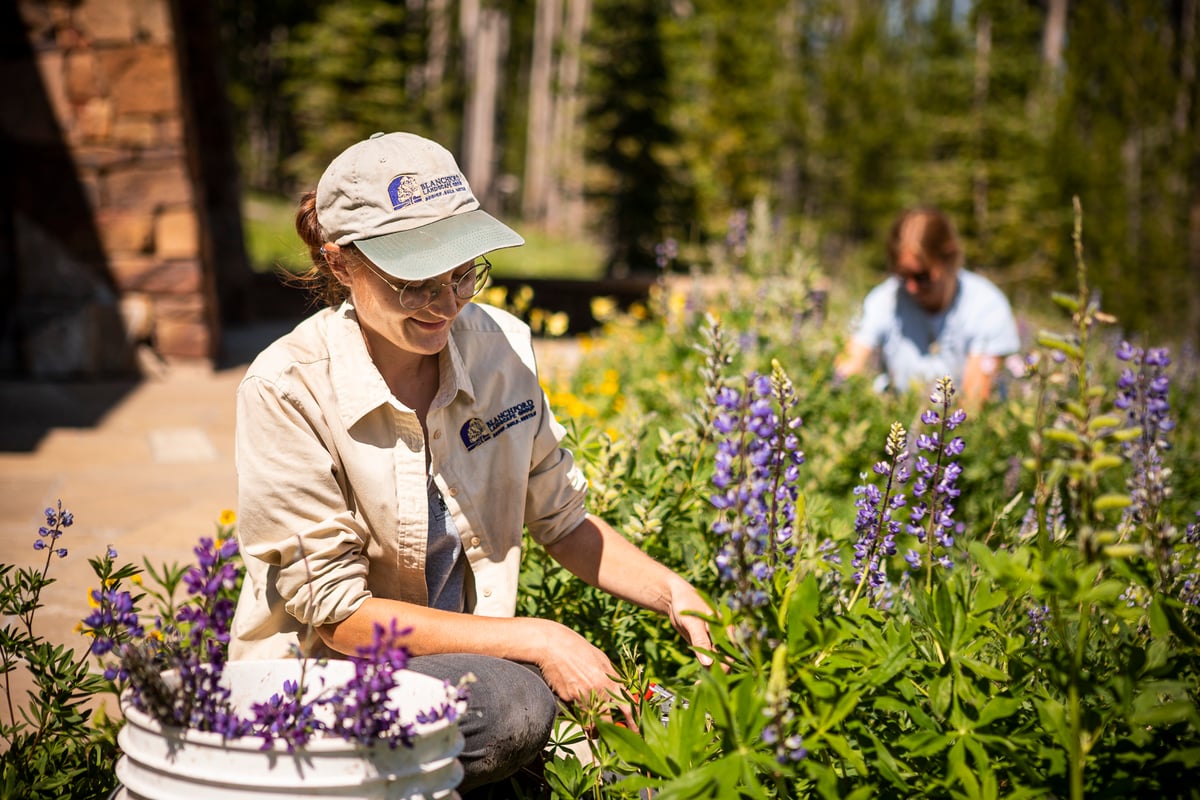 Wildlife control is another landscaping service that can become complicated. Because wild creatures commonly roam our area, you may need to devise wildlife control solutions. But these often are not simple and sometimes even take several of our pros putting our heads together to create the best (and customized) solutions for our clients' properties.
Disease and insect control are other areas that can become tricky to navigate. Even being able to diagnose what's going on if your lawn or landscape is struggling is something that is best left to a pro.
A great landscape professional should have extensive horticultural knowledge and training, which is why they'll be able to make proper diagnoses and implement the best solutions.
At Blanchford Landscape Group, we view ourselves as "property managers" for the landscape maintenance clients that we work with. That means we're keeping a close eye on the landscape as a whole. If something starts to go wrong, we're spotting it early and getting treatment underway swiftly.
It boils down to knowing what to look for. But since many potential problems can mimic one another, this is no easy feat for many homeowners. That's why handing the hard work over to a pro is one of the benefits of professional landscape maintenance.
3. Lack of Access to the Best Equipment and Materials
Another thing that homeowners don't always consider when they decide to tackle DIY landscape maintenance, is that their access to landscaping tools or materials is going to be limited to what's at the local garden center.
But a professional will have commercial-grade, higher quality materials which equates to better results. This is another reason to hire landscape maintenance services.
Even the plants that a professional landscaper will have access to (if you decide to add or change anything in your plant beds) are much more varied than what the average homeowner would be able to get.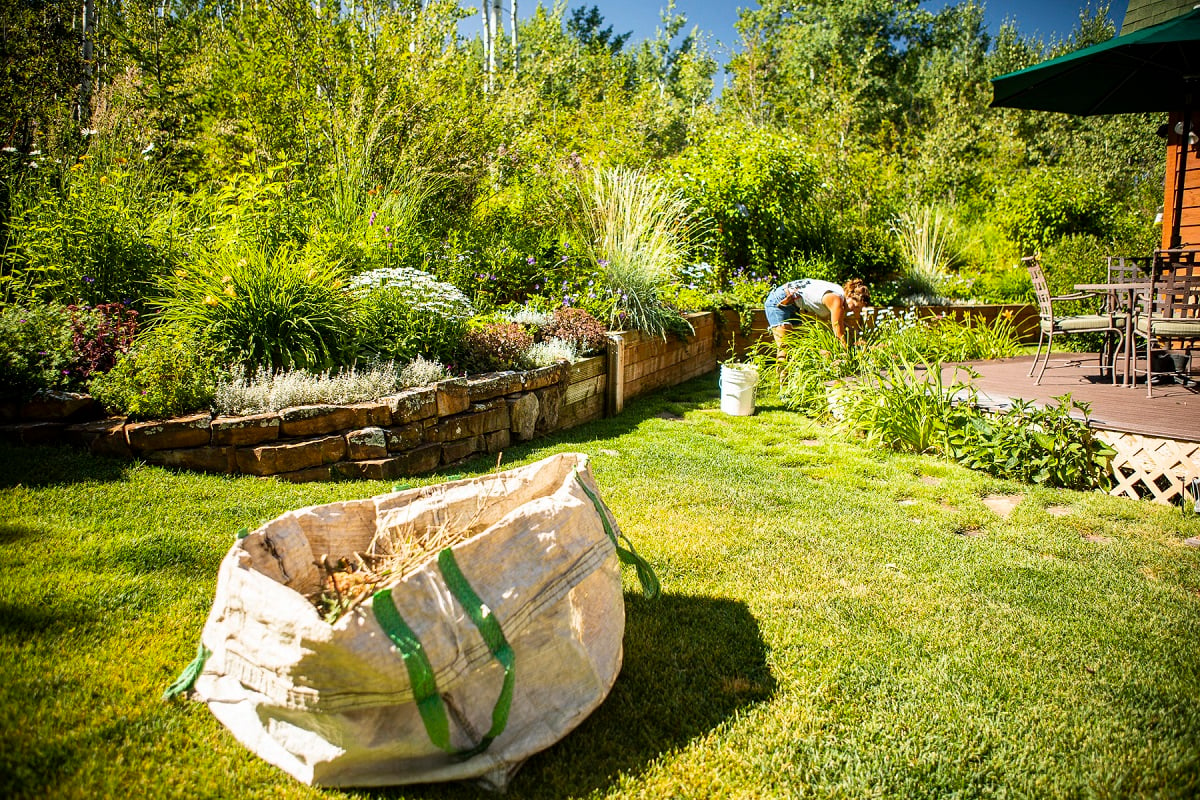 As we mentioned previously, there is also some hassle involved with having to get these supplies in the first place. A lot of times homeowners don't realize what they need to have on hand to perform landscaping until they're already into the task. One of the benefits of professional landscape maintenance is that it removes the guesswork of figuring it all out.
4. DIY Landscape Maintenance Doesn't Yield the Best Results
While a lot of homeowners get the process underway assuming they can get the same landscaping results as a professional, that often doesn't end up happening. For one, landscaping can be a bit more difficult than people assume it will be. They can also end up making mistakes that make their landscape worse instead of better.
Homeowners also do not have access to professional-grade products and tools needed to perform various landscaping tasks, which can also lead to subpar results (even if they perform everything correctly).
Plus, as we mentioned early on, landscaping can be quite time consuming. People end up under-estimating how much time they'll need to invest and don't set aside enough. Then jobs end up looking half done until they can get to them.

Of course, it's not like your landscape will stop growing just because you weren't able to finish it all. And in the meantime, it might look like a mess.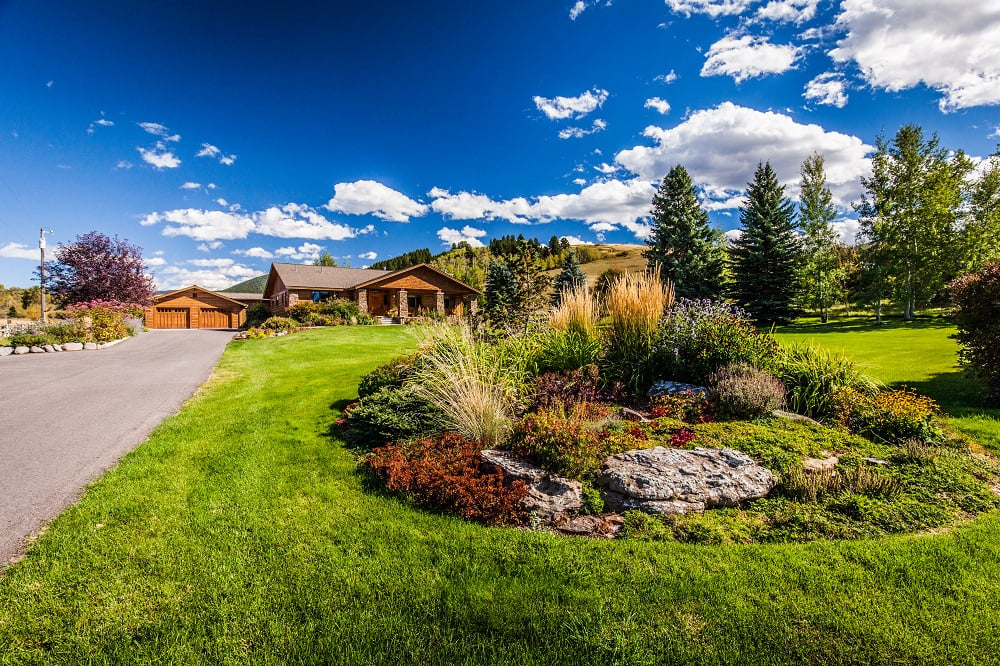 One of the benefits of professional landscape maintenance is that it's going to look amazing. There is definitely a noticeable difference between professional landscape maintenance services vs. DIY. If you want to maintain your property value and continue to keep curb appeal its best, then a pro is the best option.
5. DIY Landscape Maintenance Isn't as Inexpensive as You Think it Will BE
Most of the time, people tackle DIY landscape maintenance because they think it will save some money. After all, why pay something that they can easily do themselves? But the truth is, landscaping isn't always all that cheap. You'll still need to buy the products and equipment needed to perform the tasks you need done.
Costs can also escalate when you make mistakes, causing you to spend more money to fix problems that haven't been solved (or were made worse).
This might leave you wondering why you didn't just choose professional services in the first place. The cost difference may not be as drastic as you thought it was and now you're dealing with hassles and headaches that you don't want to be dealing with. By hiring a pro, you can remove all of that burden from your plate and come out with superior results.
Of course, we understand that there are some landscaping tasks that our clients prefer to handle. We have some clients that really love tending to their gardens or others that find pulling weeds therapeutic. We can certainly work with you regarding those tasks that you'd rather handle on your own because you enjoy them.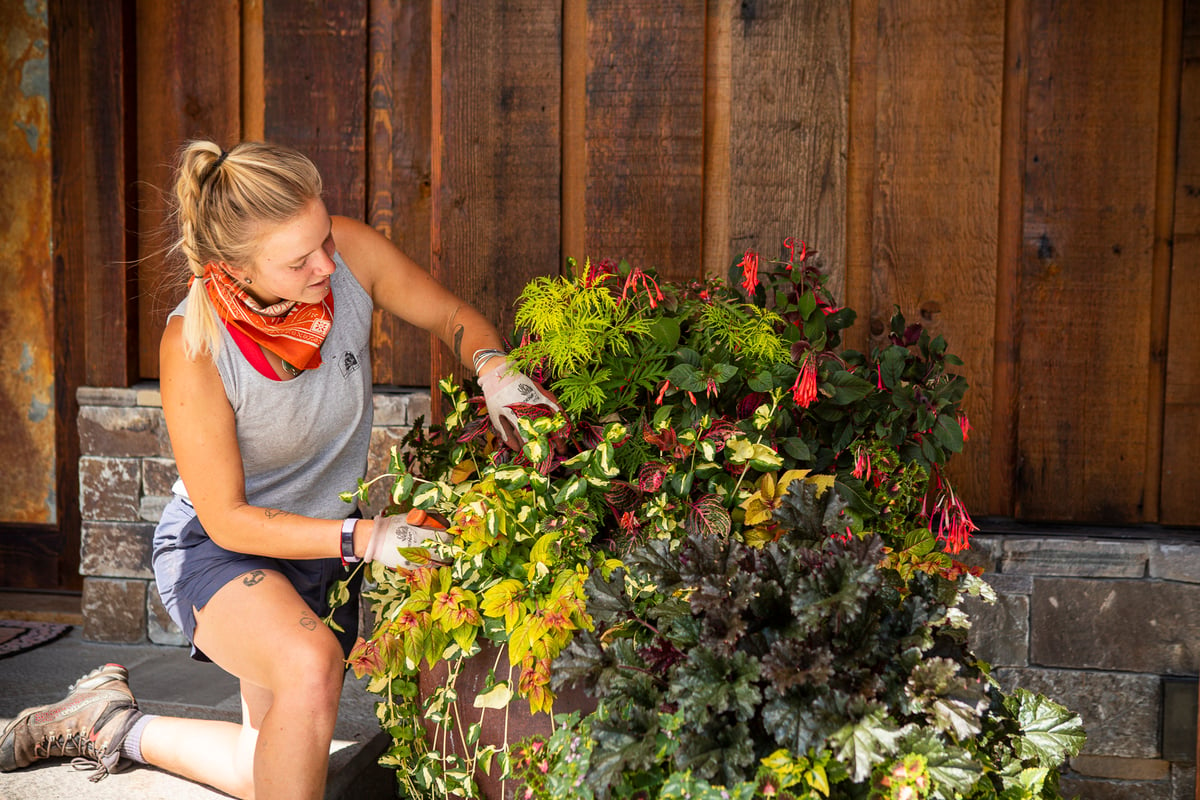 But the last thing that we want is for you to feel overwhelmed or dissatisfied because you got in over your head and feel like you've wasted time and money tackling DIY landscape maintenance.
WATCH THIS VIDEO TO LEARN MORE ABOUT OUR Landscape Maintenance SERVICES In Bozeman & Big Sky, MT
Choosing a Garden Services Company for Peace of Mind
At the end of the day, all of this really boils down to peace of mind. When you hire a professional landscape maintenance company, you gain peace of mind that your property is getting everything it needs to keep looking its best.
When you hire a landscape maintenance company, you can sit back and relax knowing that your investment in your landscape is protected. That means things won't start to go wrong that will hurt your property value or detract from your enjoyment of the landscape.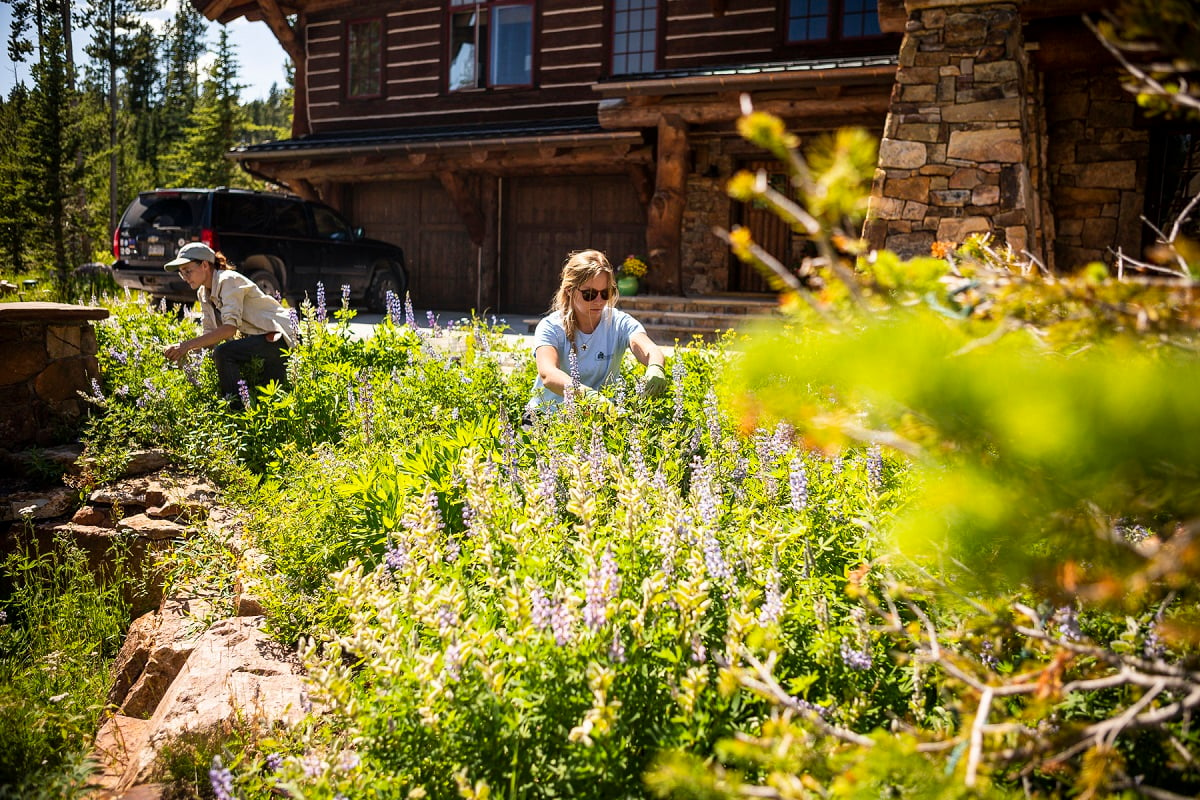 At Blanchford Landscape Group, we take a well-thought out and customized approach to our landscaping services. We're not just going through the motions but instead giving vital attention to the specific services that your property needs.
Don't let your landscape fall short of what it could be with the right professional caring for it. When it comes to getting the most possible enjoyment out of your Bozeman or Big Sky, MT property, your landscape is key. You deserve to know you're in good hands.
Are you ready to learn more about garden services (landscape maintenance) at your Bozeman or Big Sky, MT home? Let's connect and talk about your needs. Then we can meet and review a detailed plan of action. With everything being handled for you, you'll be able to relax and enjoy your landscape.