If you have new landscaping, you want to do everything that you can to keep it looking its best. Of course, you likely understand that because landscaping is living and evolving, it's not going to look the same way that it does now, down the road. In theory, it should look better.
After all, plants will fill in and grow, flowers will bloom, and you'll develop a mature and thriving landscape.

But the key to success is properly maintaining new landscaping.

If you don't put in any maintenance work, your new landscaping could begin to suffer. In fact, you could even risk losing new plants if you aren't caring for them in their young and fragile state.

We understand that you want to do everything the right way, which is why we've rounded up tips for maintaining new landscaping. You can help to set your landscape up for success by taking the right steps.
How to Maintain Landscaping
Homeowners are sometimes surprised at how much is involved in properly maintaining a landscape. And when it comes to brand-new landscaping, sometimes your plants need some extra TLC.
Here are some landscaping maintenance tips to keep in mind.
1. Be Sure to Provide Ample Water
Proper watering is absolutely imperative to the success of any plant material you've had installed in your landscape. Whether it is trees, shrubs, or some smaller plant bed plantings, these new additions will need ample water to perform their best.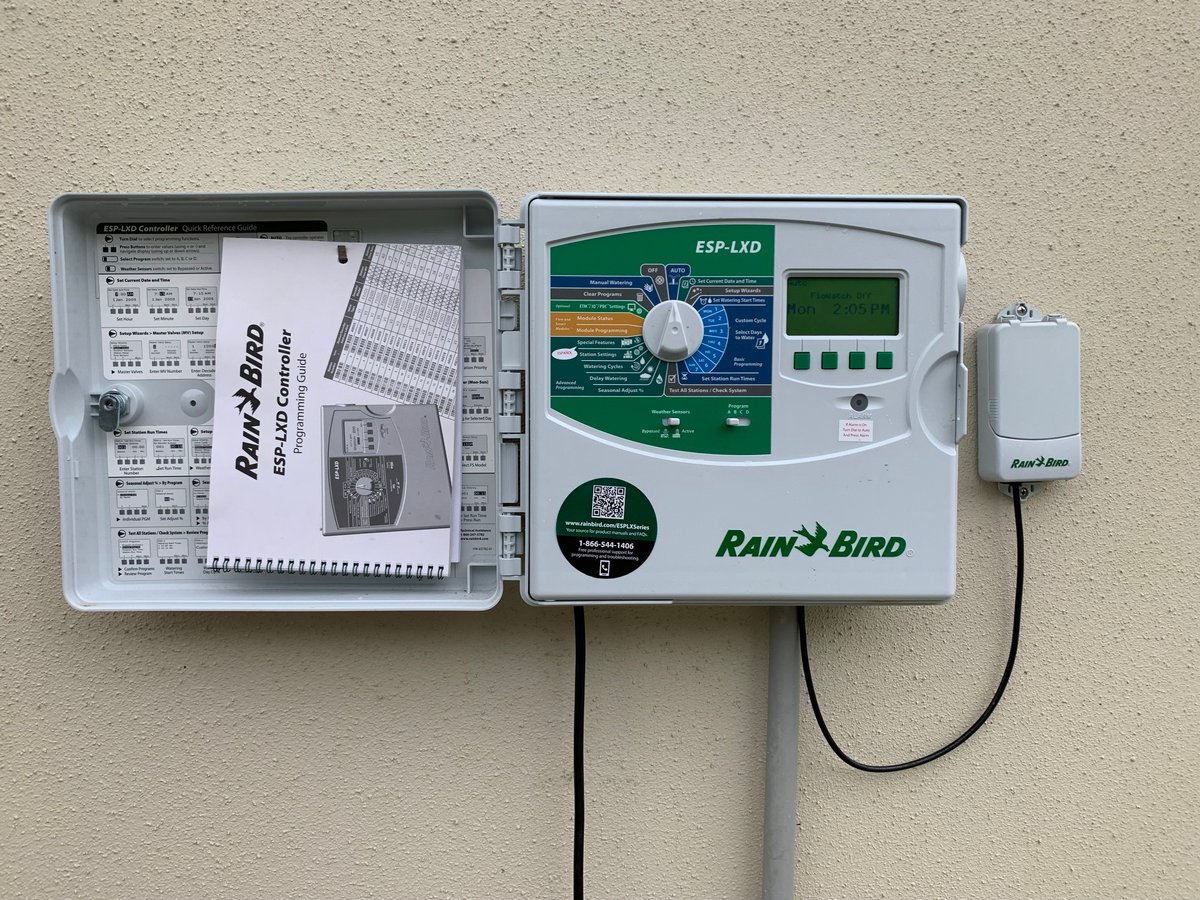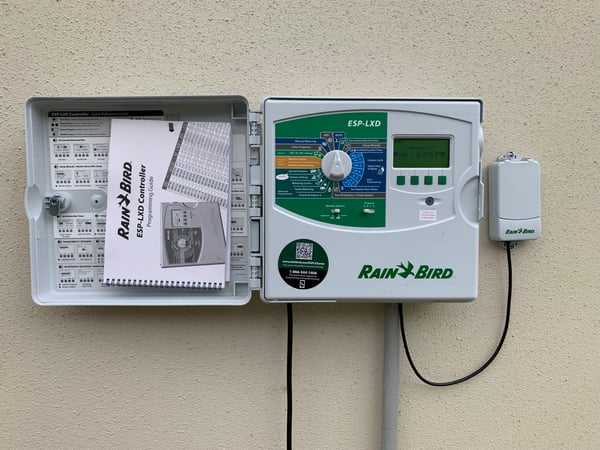 The transplantation process can actually be quite taxing on plant material (which probably had a pretty cushy life in the nursery). So, you want to make sure you're providing plants with some extra TLC during this time period.

As far as how much water your plants need, it really does depend upon the species, size, and environment it's being planted in. If Blanchford Landscape Group installed your new landscape, we will provide landscaping maintenance tips in regard to watering requirements.

Ideally, we love drip irrigation for watering landscape beds. A drip irrigation system helps to ensure water is delivered to the plants' roots, where it's needed the most. It also removes the guesswork of figuring out how much to water.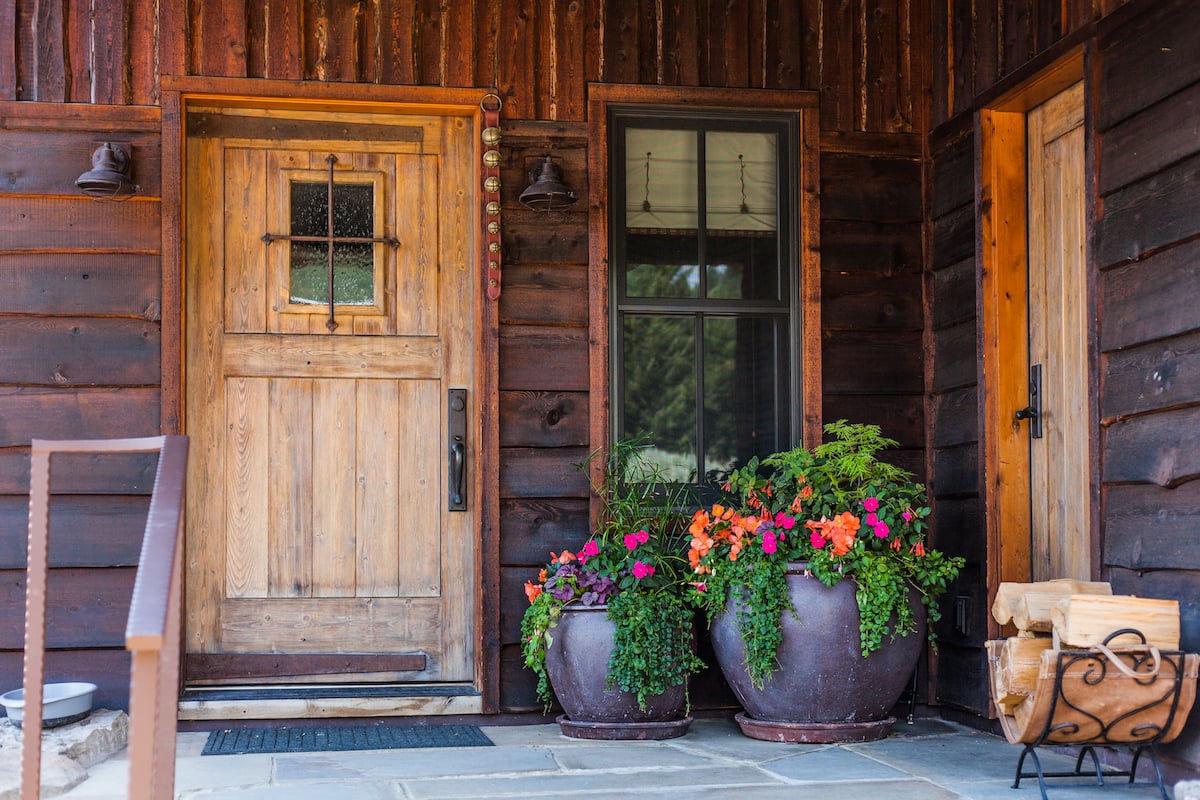 If container gardens are part of your new landscape, we do have some specific recommendations in this article we've already written on container garden maintenance. In terms of watering containers, we often advise hooking these up to drip irrigation if possible. We have also created self-watering container gardens for clients who want low-maintenance containers.
2. Keep a Watchful Eye on New Plants and "Tend to" as Needed
Maintaining new landscaping also means keeping a watchful eye on that new plant material and "tending to it" as needed. While most plants will just need some watering and light pruning to perform well, others might need a bit more TLC such as fertilization, disease maintenance, or pest control.

A word of caution: Be careful when it comes to pruning as it can be more complex than you might realize. Knowing where to make the cuts and what tools to use for pruning are critical to the success of the effort.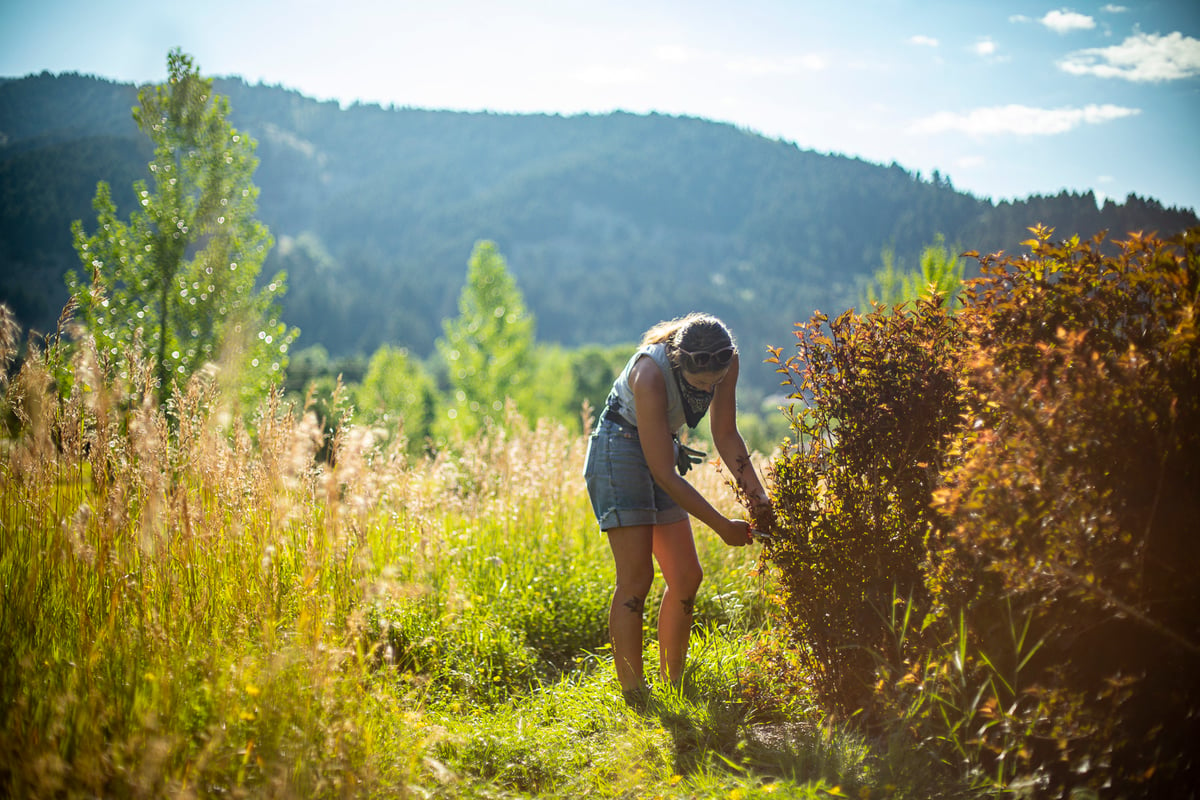 As far as the overall well-being of a plant, occasionally, a plant's health might struggle so keeping a watchful eye on everything and spotting problems early on is key. Signs of symptoms of plant problems may include (but are not limited to) yellowing, leaf spots, early defoliation, and more.

This is an area where many homeowners would rather just hand those worries over to a pro, particularly if they don't know what to look for. If a professional is closely tending to your plants' care, they'll notice if something isn't right and they'll be able to fix it quickly.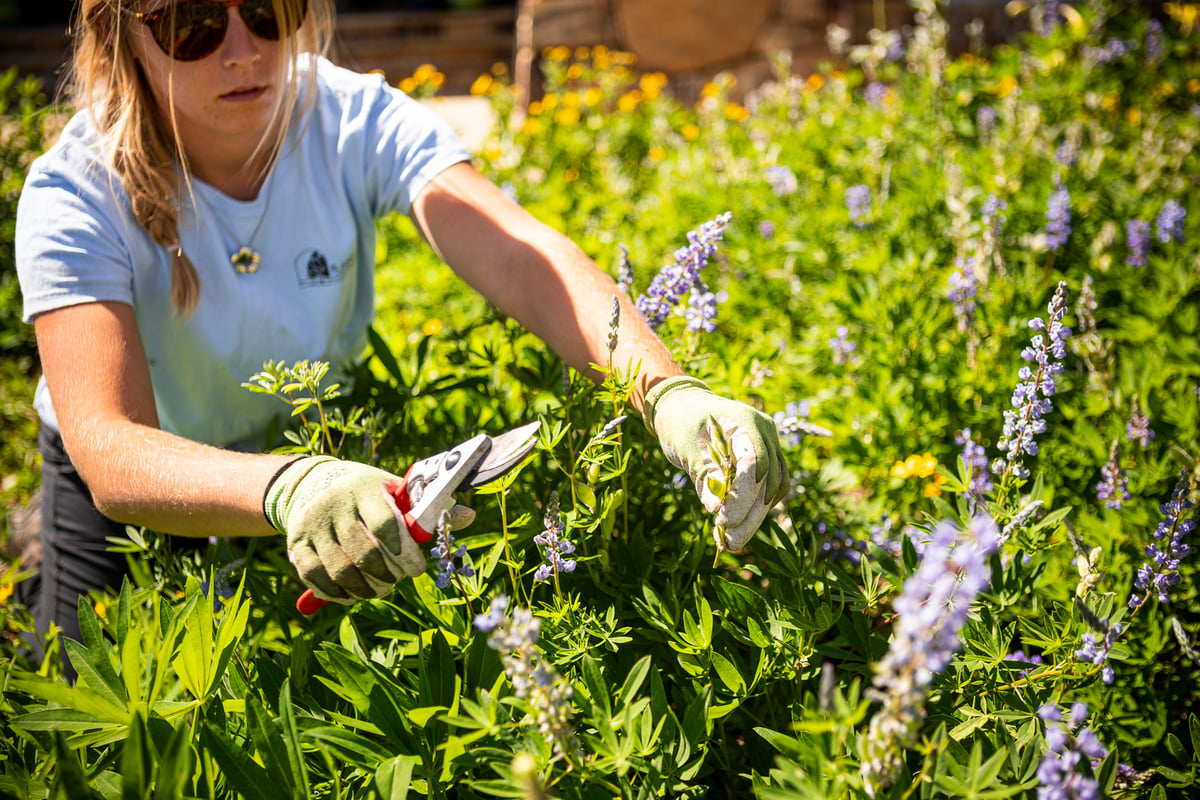 Of course, not all landscaping companies have the horticultural expertise or experience needed to be helpful in this area.

This is exactly why Blanchford Landscape Group has a strong emphasis on horticultural skills. We see ourselves as "property managers," keeping a close eye on your landscape. And we know a lot about plant material. That's a huge benefit to homeowners as they can truly feel confident that their landscape is in capable hands and being overseen by a pro.
3. Practice Proactive Plant Bed Care
When you think about how you can maintain landscaping, it's important to have a plan that takes the evolution of the landscaping into account. This includes caring for the plants in your plant beds as they grow and change.

We like to say that plant bed care should be "proactive" instead of reactive. In other words, the maintenance and care of your plant beds should be ongoing to "keep up" with the changes.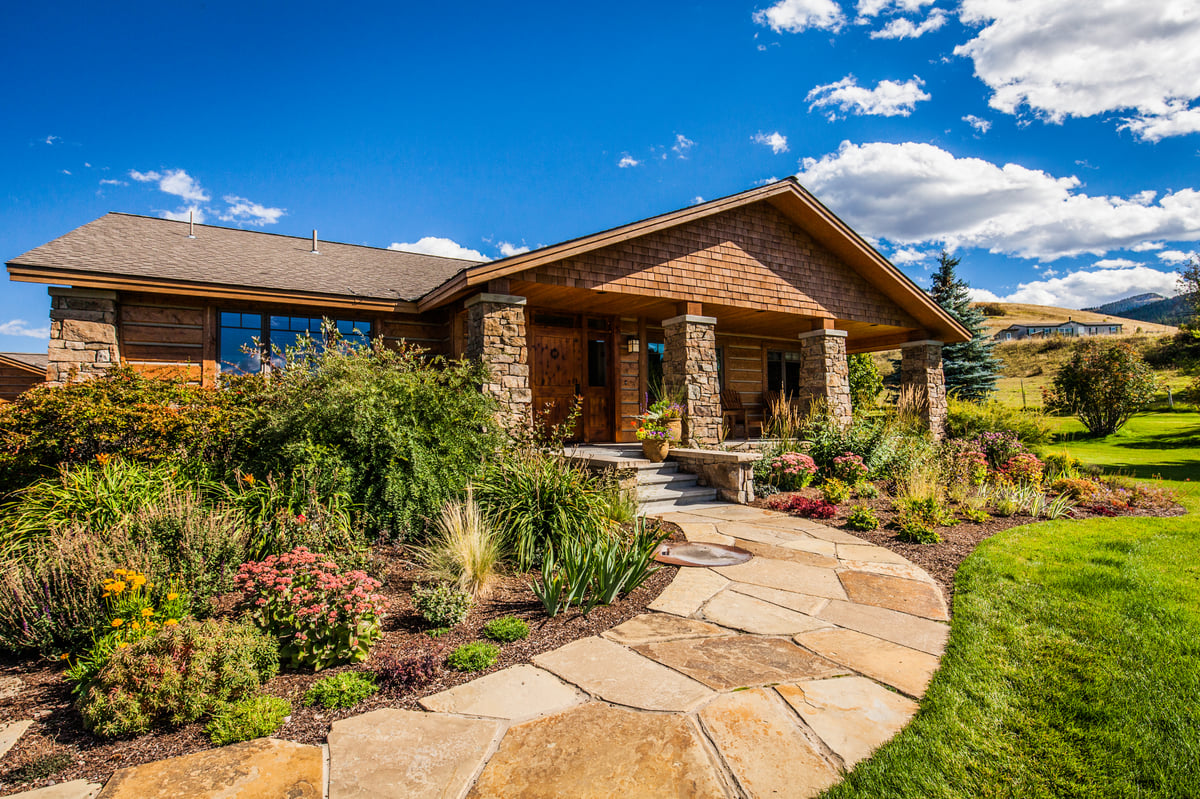 Plant bed care might mean moving plant material around as the landscape evolves and changes over time. Perhaps some plants are even growing too big for the space. But a lot of companies will fail to do that. They'll keep everything in its place, even if it begins to look less appealing.

The idea is to sustain the landscape and that often means enhancing it along the way. It's important to recognize that plant beds are going to evolve as plants grow and change. It's also essential to recognize that your wants and needs may evolve. All of that should be taken into account as you make an effort to maintain landscaping.
4. Consider Wildlife Control
Here in Bozeman and Big Sky, MT, wildlife control must be part of the maintenance plan. After all, you wouldn't want to lose your new landscaping to some of the animals that roam our lands.

One of the biggest problems is when these animals consume the plants that are meant to be part of a property's landscape. They might turn your favorite shrub into their lunch or dinner. This is particularly problematic in the winter when their food sources are otherwise limited.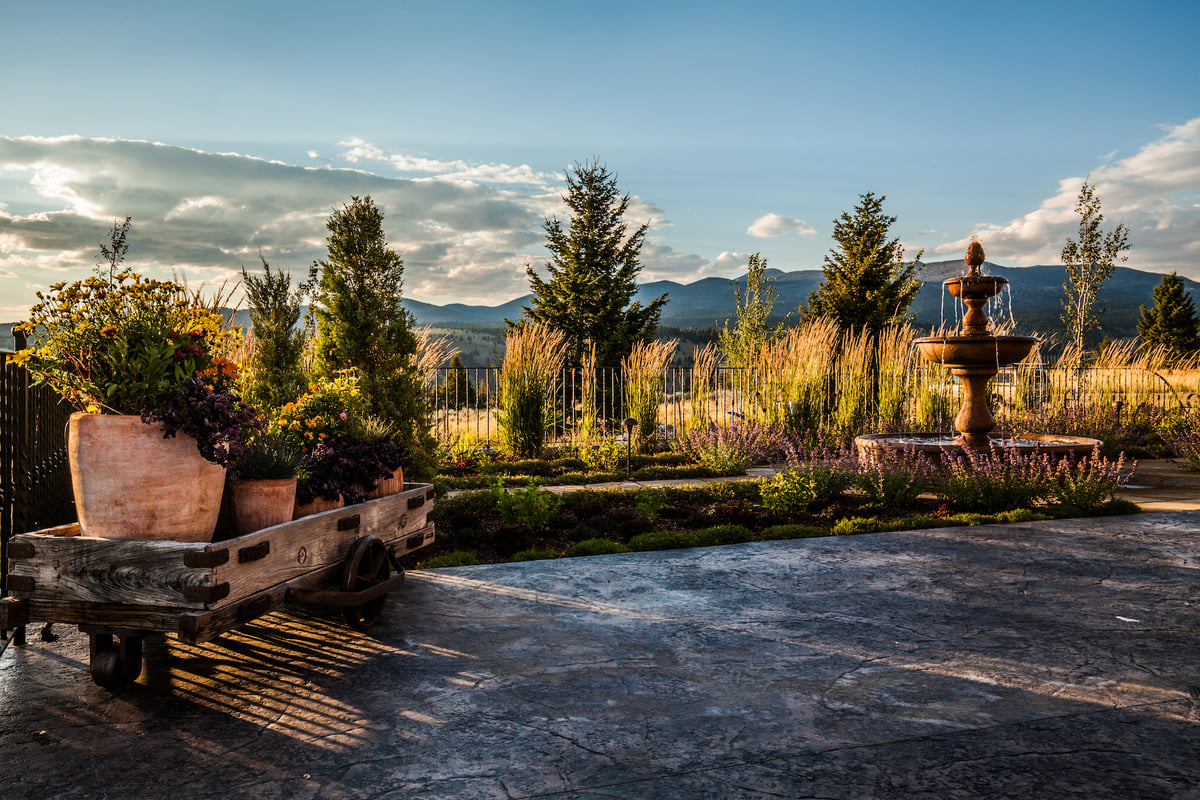 But it's not just animals eating your plants that can be a problem. When animals like deer rub their antlers on your trees, they can strip away the bark and cause severe (sometimes irreversible) damage.

We take wildlife control quite seriously. In fact, at Blanchford Landscape Group, it's not uncommon for our wildlife control solutions to require brainstorming sessions in which we all get together and devise the best ideas based on our collective experience and expertise. It's a well-thought-out plan, not something that is haphazardly thrown together.
Partner with a Pro and Let Go of Your Worries about Maintaining New Landscaping
If you have new landscaping (or frankly, even if you have an established landscape), you want to know that it's going to continue to look and perform its best for years to come. You also understand that it's going to evolve and change (and hopefully improve), so you want to ensure that you're doing all the right things.

That can feel like a lot on your plate. Rather than tackling it all on your own, this is the peace of mind that working with a professional can provide. If they are closely tending to your plants' care, they'll notice when something isn't right and implement a plan of action to fix whatever is going on.

Of course, this comes down to working with a professional who has extensive horticulture training—and not all landscape services in Bozeman and Big Sky, MT can offer this.

However, at Blanchford Landscape Group, we have a strong emphasis on horticultural skills. In fact, we view ourselves as "property managers," keeping a close eye on your landscape as a whole. This is achievable because we know a lot about plant material.

This provides our clients with confidence that their properties are being maintained with the utmost care.

Ultimately, we know that you want to feel confident that your landscape is being cared for so that you can gain peace of mind. At Blanchford Landscape Group, that's exactly what we have to offer.

Are you ready to learn more about garden services (landscape maintenance) at your Bozeman or Big Sky, MT home? Let's connect and talk about your needs. Then we can meet and review a detailed plan of action. With everything being handled for you, you'll be able to relax and enjoy your landscape.