When it comes to keeping your property in the best possible shape, in the most efficient way possible, there are some exciting new advances that you should be aware of. Companies that are keeping up with these new landscaping innovations are able to offer a number of benefits like better service, better results, and sometimes even cost savings.
At Blanchford Landscape Group, we think it's important to keep up with the advances taking place in our industry. While it's easy to become complacent or not to want to put the effort into learning new technology, we pride ourselves on being committed to what's new—if it can help our customers' experience and results.
With that in mind, here are 6 exciting landscaping technology trends that you ought to be aware of.
1. Robotic Mowers
Robots are already changing many aspects of our everyday life and it's no different for the lawn and landscaping industry. Robotic mowers are an incredibly exciting advance in landscaping technology. A robotic lawn mower is an autonomous robot used to cut grass. It's a very new technology but as a company that is always looking to be on the cutting edge (quite literally in this case), Blanchford Landscape Group is already incorporating this technology.
We believe robotic mowers are going to be the future of this industry.
There are a number of reasons why they offer benefits. For one, because these robots live on the sites of our clients, it drastically reduces the need for site visits, reducing weekly trips to the site with a separate truck and crew. That's not only more eco-friendly, but it's also a lot more practical. In Montana, where many of our clients properties are very spaced out, it's not all that simple to get to them. Some sites are even quite remote or not easy to access. We have a number of properties that have a lawn area that is located down steps where it's incredibly difficult to get a mower. But having a more compact, robotic mower "live" on your site makes a lot more sense.
Another reason robotic mowers can be a big benefit is that it's better for the lawn. Much like an automatic vacuum, the mowers come out daily, keeping your lawn mowed at just the right height. It's actually less stressful and more beneficial for the lawn to be mowed regularly than to wait until a drastic cut is needed. All of that adds up to getting better results.
A robotic mower can also save you money. While we will come out periodically to check blades and service the automowers, we aren't having to send trucks and crews nearly as often—and in the long run, that's going to mean savings. While the initial investment is high, we're expecting that it will take about two seasons to recover the cost and then start saving money on mowing. For a better solution that delivers optimal value, many homeowners think it's worth the investment on the front end.
We're currently piloting this technology on several sites, and those homeowners who are already using it also say they are excited to be part of the latest landscaping innovations. There's undoubtedly a "cool factor" to having a robot living on your property caring for your lawn.
2. Smart Irrigation Technology
When it comes to landscaping technology, a lot of progress has been made in irrigation. Irrigation is such an essential part of keeping your landscape healthy and thriving as water is an absolute necessity for all living things. You might think that watering is relatively simple and there isn't any room for improvement. But the way in which you water your landscape may be dramatically improved upon if you're using an older irrigation system.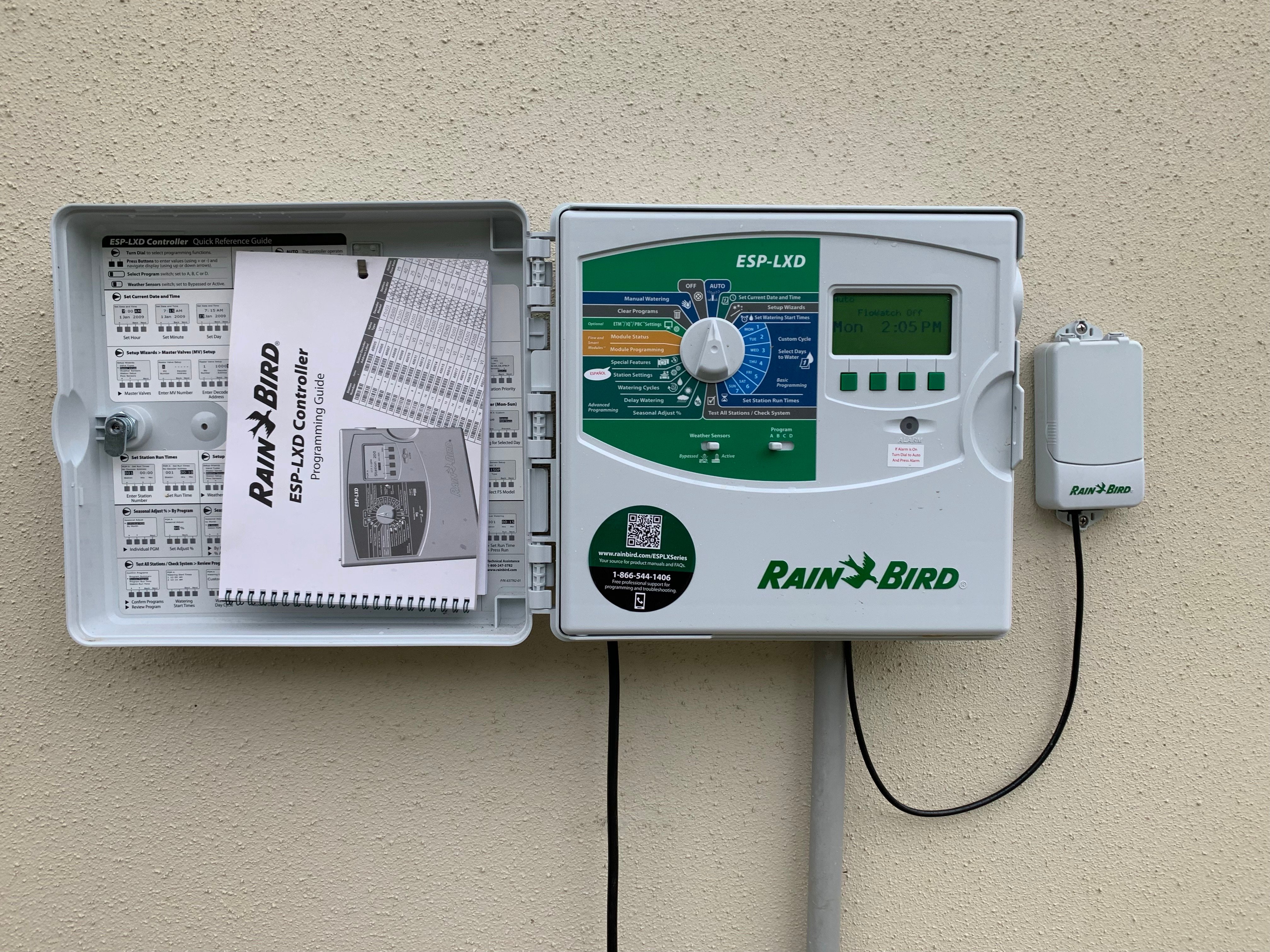 Of some of the advances, one of the most notable has been the advent of smart controllers which allow users to make real-time changes. This can go a long way in your water conservation efforts, which are important not only to preserve this precious resource but to ultimately save you money.
Smart irrigation technology has also included the use of sensors. There are rain, wind, and humidity sensors which can be incorporated into an irrigation system to adjust the amount of water that goes out based upon the data that they're collecting. If you've ever had your irrigation system turn on in the midst of a rainstorm, you know that it's not only a waste of water, but of money, too! Sensor technology prevents this. It detects rain and adjusts accordingly.
At Blanchford Landscape Group, one new technology that we've been installing a lot of is Rainbird's LNK WiFi module. This particular module is an easier and more economic way for homeowners to get the benefits of smart irrigation technology. The module uses the internet to communicate with the local weather station and determine its watering schedule.
3. Permeable Pavers
Another landscaping advance that Montana homeowners might want to know about is permeable pavers for hardscaping projects. Permeable pavers (sometimes also referred to as permeable interlocking concrete pavement, or PICP) are pavers which provide a stormwater management solution. Permeable pavers work by filtering pollutants, reducing water runoff, and keeping water on site without the need for a retention pond.
With permeable pavers, any rain that falls on the patio, walkway, or driveway will seep back into the ground, which also reduces the burden on local storm drains. This is a lot better for the ecosystem. But it's more than just an eco-conscious decision. Capturing water to keep it in the local environment (where it percolates into the soil as opposed to running into storm drains) can also save you from a lot of headaches.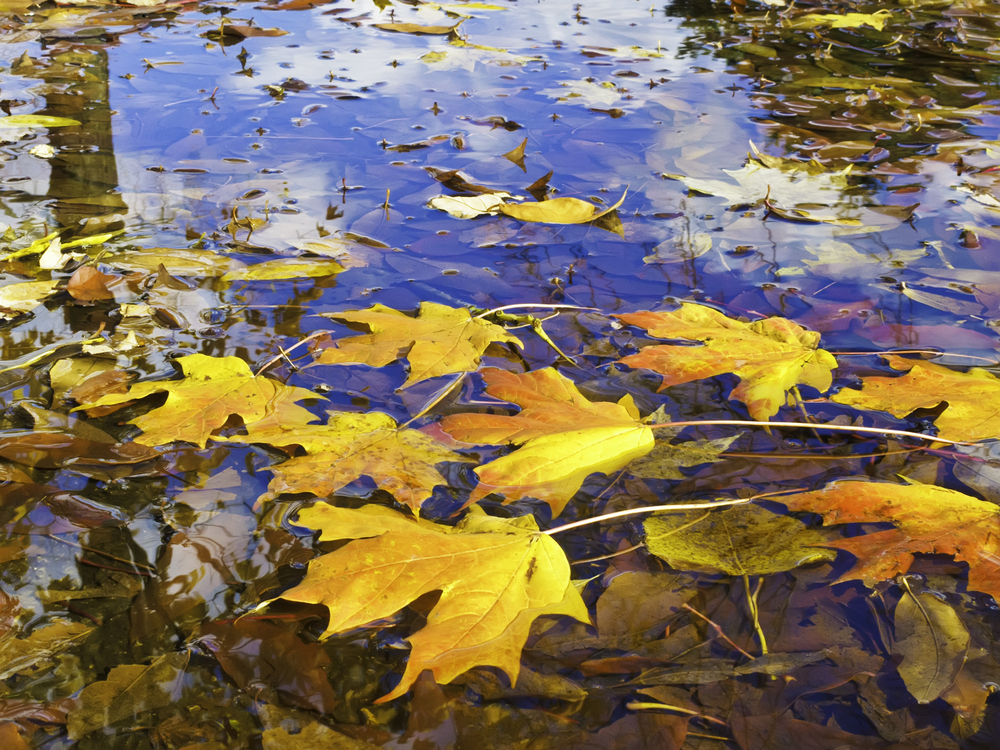 Even if you don't currently have a stormwater management problem, adding hardscaping to your property can sometimes create drainage problems. But permeable pavers are an advanced solution that will prevent these concerns.
4. Pneumatic Paver Lifter
Another exciting advance is a new piece of equipment that we've implemented for setting larger slabs. At Blanchford Landscape Group, we absolutely love incorporating large rocks into the landscapes that we design. We often use large slabs for stairs. But in the past, it's been more difficult to lift and move those types of rocks.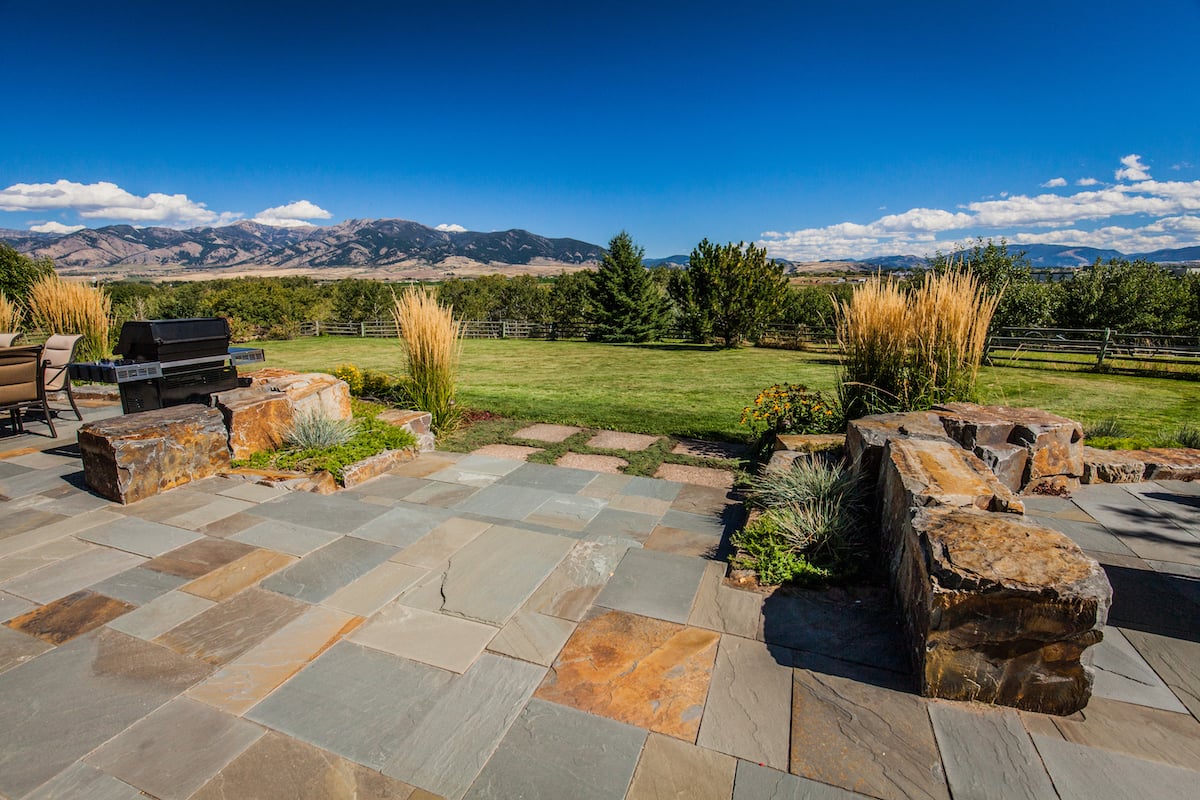 With the addition of a pneumatic paver lifter to our equipment, we are now able to make these larger rocks easier to manage and work with so that we can offer our clients even more options in their designs.
5. LED Lighting
Another aspect of landscaping technology to be aware of is advances in lighting. At Blanchford Landscape Group, we have moved exclusively into offering LED lighting, which is the latest in lighting technology. There are some key benefits to this. LED bulbs last longer, are more durable, and are more energy-efficient (meaning your energy bill will not rise significantly).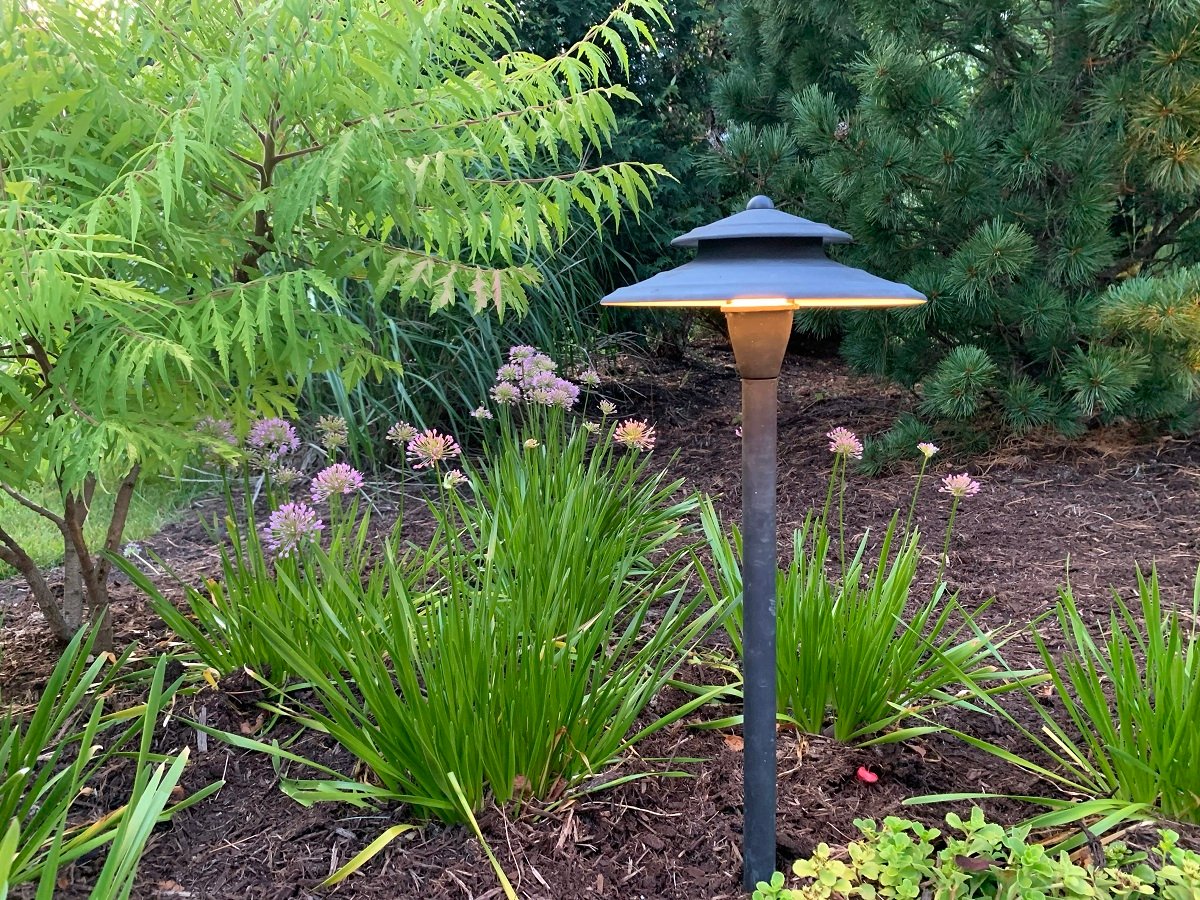 LED is far superior to older lighting. Failing to use LED bulbs is a mistake you don't want to make. Though LED bulbs cost a little bit more upfront, the benefits far outweigh that added cost. And because LED outperforms old landscape lighting, in the long-run, you'll actually be saving money in your electricity bills and maintenance expenses over time.
6. New Plant Varieties
A final advance we want to talk about is in new plant varieties that you wouldn't normally see. We love to be able to offer our customers unique accent plants that they haven't been used to seeing. Oftentimes, we're looking at ways that we can incorporate more drought-tolerant plants into the landscape with plant choices that homeowners might not have thought of.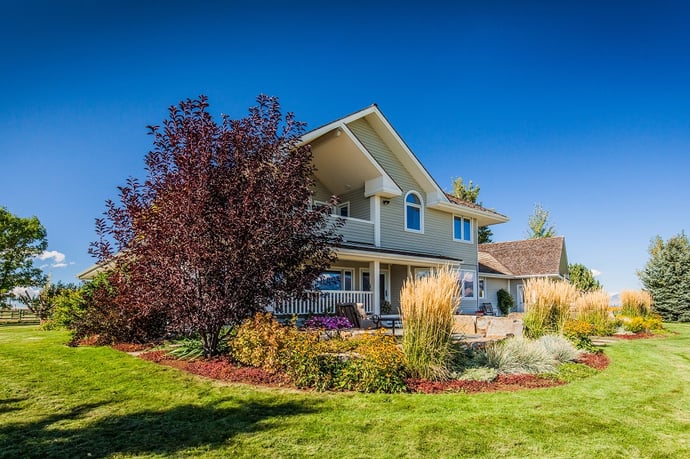 We perform a lot of xeriscaping, which is a landscaping philosophy that uses as many native, drought-resistant plants as possible and arranges them in efficient, water-saving ways. This is a trend driven by the need for water conservation. While it's not uncommon for homeowners to assume they need to use boring plant varieties to xeriscape, we often shock them with just how gorgeous these plant arrangements can be with the right selection and with unique varieties.
To achieve this, we are often using a lot of hybrid versions of existing plants. This includes cross-pollinating various species which have positive characteristics (drought tolerance being a big one). By doing this, we are able to produce hardier plant types that look and perform great in the Montana landscape.
Choosing a Company that Cares about Improving
There are many benefits to the client when their landscape company puts in the time and effort to improve. Keeping up with new landscaping innovations and implementing them when they make sense for our clients takes work, but it's something we really value as a company.
One of the reasons for this is our commitment to the environment and to preserving the beauty of Montana's natural habitats. Because of that, we also believe strongly that we can make improvements that benefit our clients' properties without having a negative impact on the world around us. After all, you deserve to be able to have the best of both worlds—to have a landscape that you can be proud of and enjoy to the fullest without feeling as though you've had a detrimental impact on the environment because of it.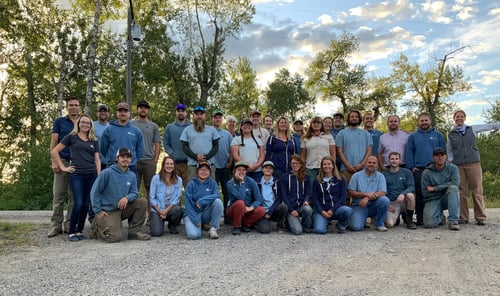 We also understand that you want a company that's keeping up with the latest and greatest technology that will get you better results, open up more design possibilities, and possibly even save you money. That means a company that is implementing advances like smart irrigation and new lighting technology, even if it means learning something new.
The truth is, a lot of companies don't feel like learning something new or making investments in advances.
But at Blanchford Landscape Group, we believe that we owe it to our customers to stay on top of the evolution of our industry and all that we can offer. That means you can count on us to continually evolve. We're always paying attention to new technology and innovations as they become available and pride ourselves on being early adopters if it's something that can benefit our clients.
Are you ready to learn more about what we can offer and how the latest innovations can help at your Bozeman or Big Sky, MT home? Let's connect and talk about your needs. Then we can meet and review a detailed plan of action. With everything being handled for you, you'll be able to relax and enjoy your landscape.
Image sources: robotic mower,