When it comes to creating your amazing outdoor living area or landscape, the last thing that you want to deal with is landscaping problems. While landscaping might seem relatively cut and dry to you (as in, you'll get the same results no matter who you hire), the truth is, how landscaping companies address and ultimately solve landscape design challenges in Southwest Montana can dramatically differ.

Every region can have its own potential landscape design challenges, and Southwest Montana is no different. Like other areas, we have our own set of unique challenges that may need to be faced in order to get the best results.
Let's look at some of the potential landscape design problems and how the right professional can help.
1. Landscape Design Problem #1: Dealing with the Abundant Wildlife in Southwest Montana
One of the things that make our region so amazing is the abundance of wildlife that roams the area. But the wildlife can also pose a number of challenges to landscape design in Southwest Montana. It doesn't make sense to design a gorgeous landscape if it is going to be totally decimated by the local animals.

But this is a reality of where we live. Wildlife in our region not only feeds on plant material on homeowners' properties but can also destroy landscaping by trampling it or even using trees for scratching needs.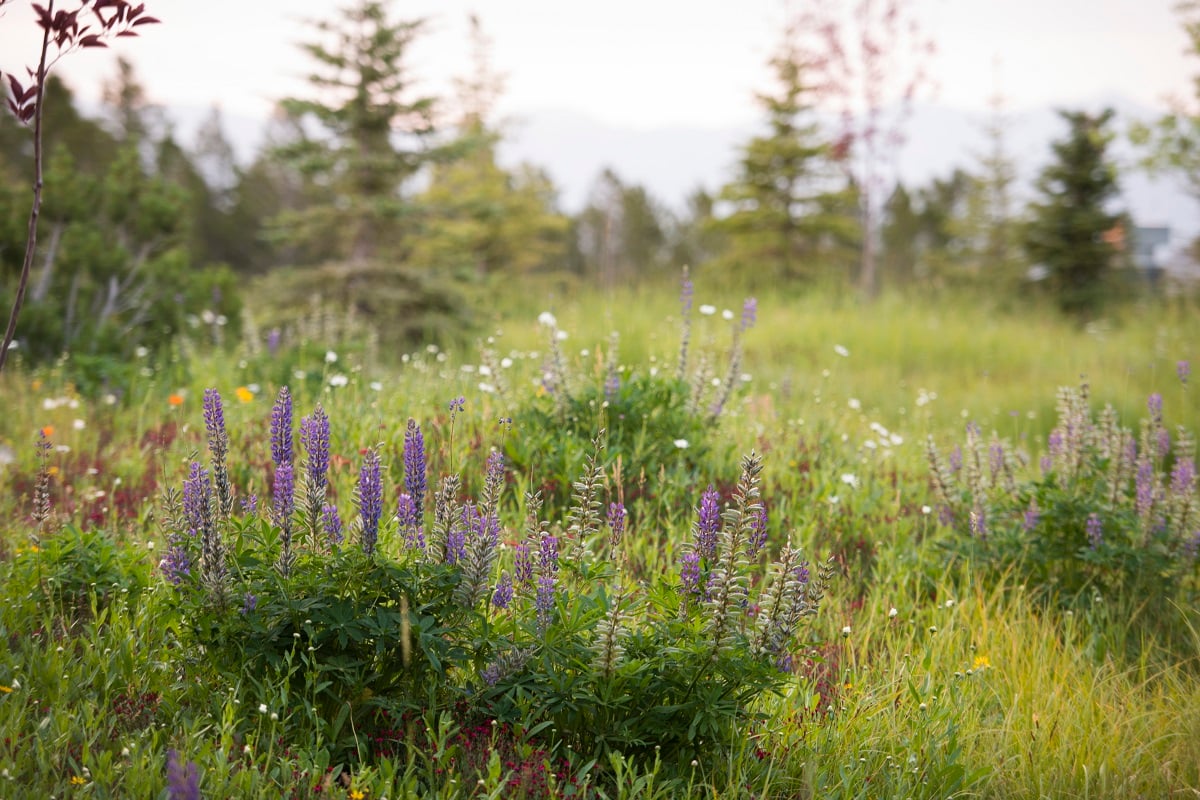 The good news is that there are ways to have the best of both worlds. You can create a landscape that is both wildlife-friendly and beautiful for your own enjoyment. We've written an entire article on wildlife-friendly landscaping if you want to read in more depth about how we solve some of these challenges. But what's most important to know is that you need to choose a landscape professional who will take the local wildlife into consideration when designing your landscape.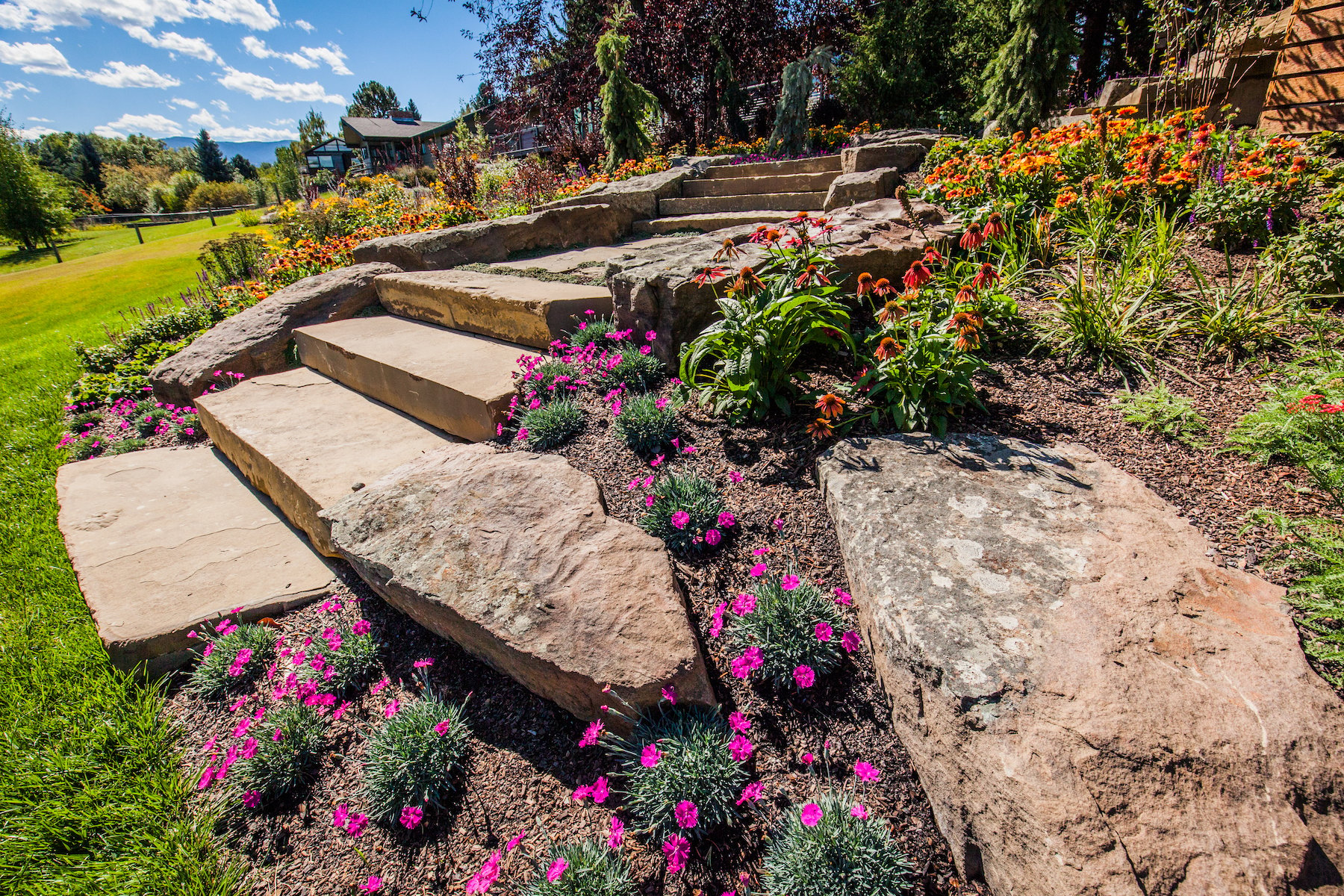 If your landscaper is not taking the potential impact of local wildlife into account, you could end up with major landscaping problems down the road.
2. Landscape Design Problem #2: Blending Nature with Landscaping
Another challenge that is specific to our area is the fact that we do have such a naturalized setting. Because of this, sometimes landscaping additions can "clash" with nature. This doesn't have to be a problem, assuming that you choose a landscaping professional who is going to work with nature as opposed to against it.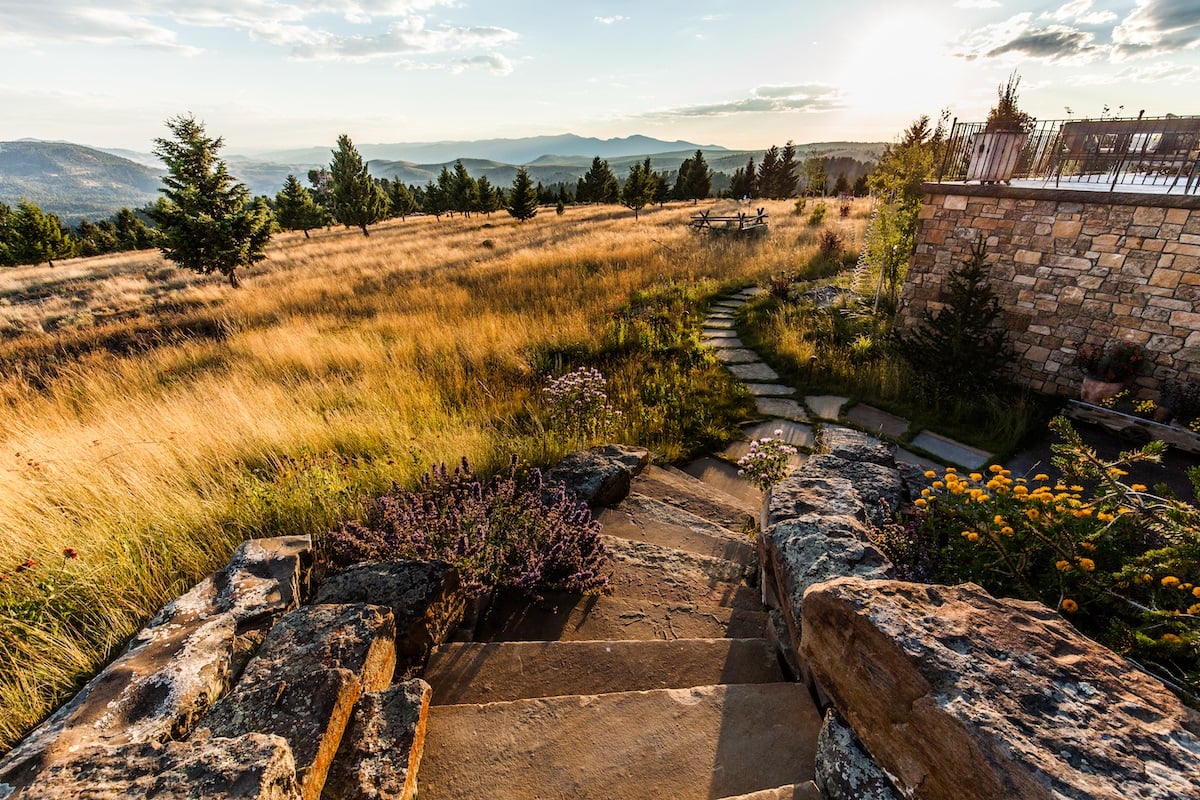 This is another topic that we have written an extensive article on if you'd like to read more on how we celebrate nature with our landscaping designs.

When it comes to your landscape design, the last thing that you want is for your landscape design to attempt to outcompete nature in some way. You want something that complements the natural surroundings so that you can continue to enjoy nature to the fullest.

This can be achieved, but it definitely takes some cognizance on behalf of your landscape designer.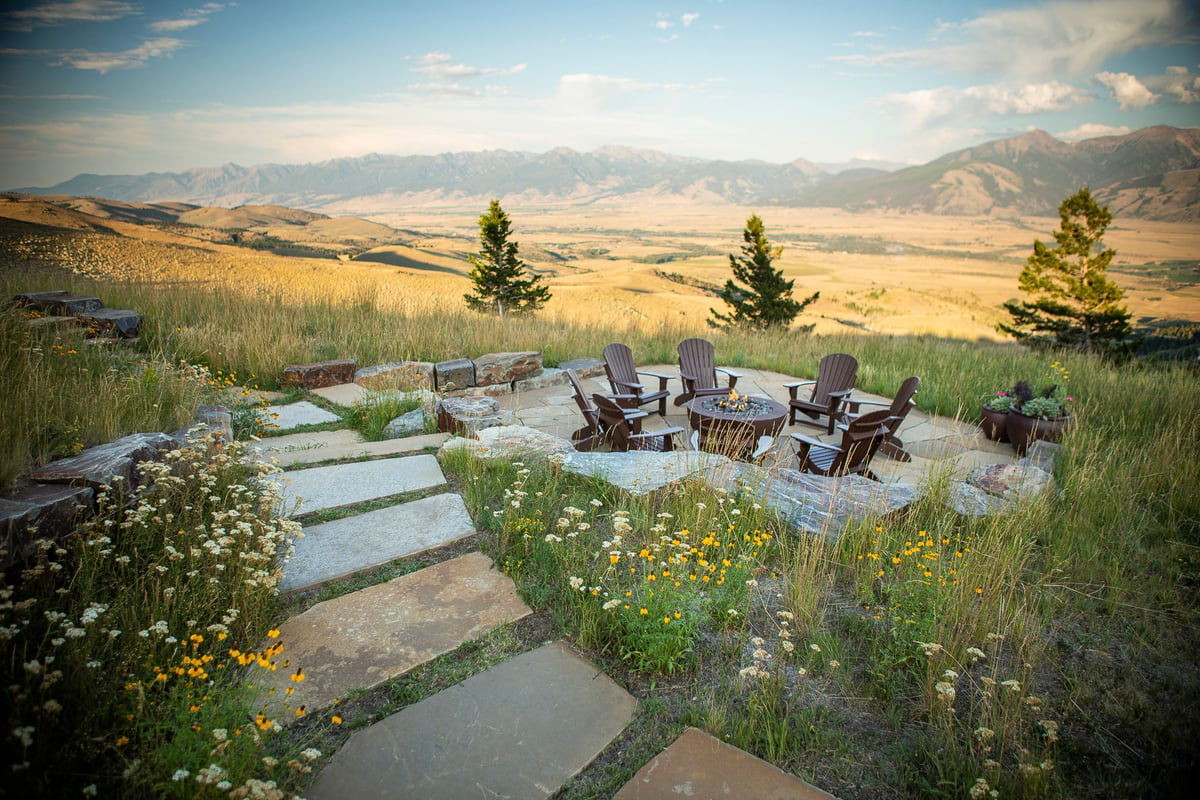 Here are some ways that we can blend nature with new landscaping (discussed in more depth in the article linked above).
Using native plant material
Working with wildlife in the area
Using wildflower meadows
Naturalizing the perimeter
Using natural stone and boulders
The fact is, there are ways to achieve these goals, it just takes forethought and planning (plus an eye for design). Unfortunately, you can't just assume that your landscape designer will pay attention to these details. But you'll be sorely disappointed if your finished landscape looks like it clashes with the beauty of nature. As we have said before, you cannot outcompete Mother Nature so you must work with her.

That's what we aim to do in all of our landscape designs in Southwest Montana.
3. Landscape Design Problem #3: Blending Your Home's Architecture with your Landscape Design
Of course, it's not just the natural surroundings that must complement the landscape design. It's also the home itself.

Incorporating your home's architecture into your landscape design is another important consideration to prevent landscaping problems. The last thing that you want is for your landscape to look like it doesn't "go" with the home.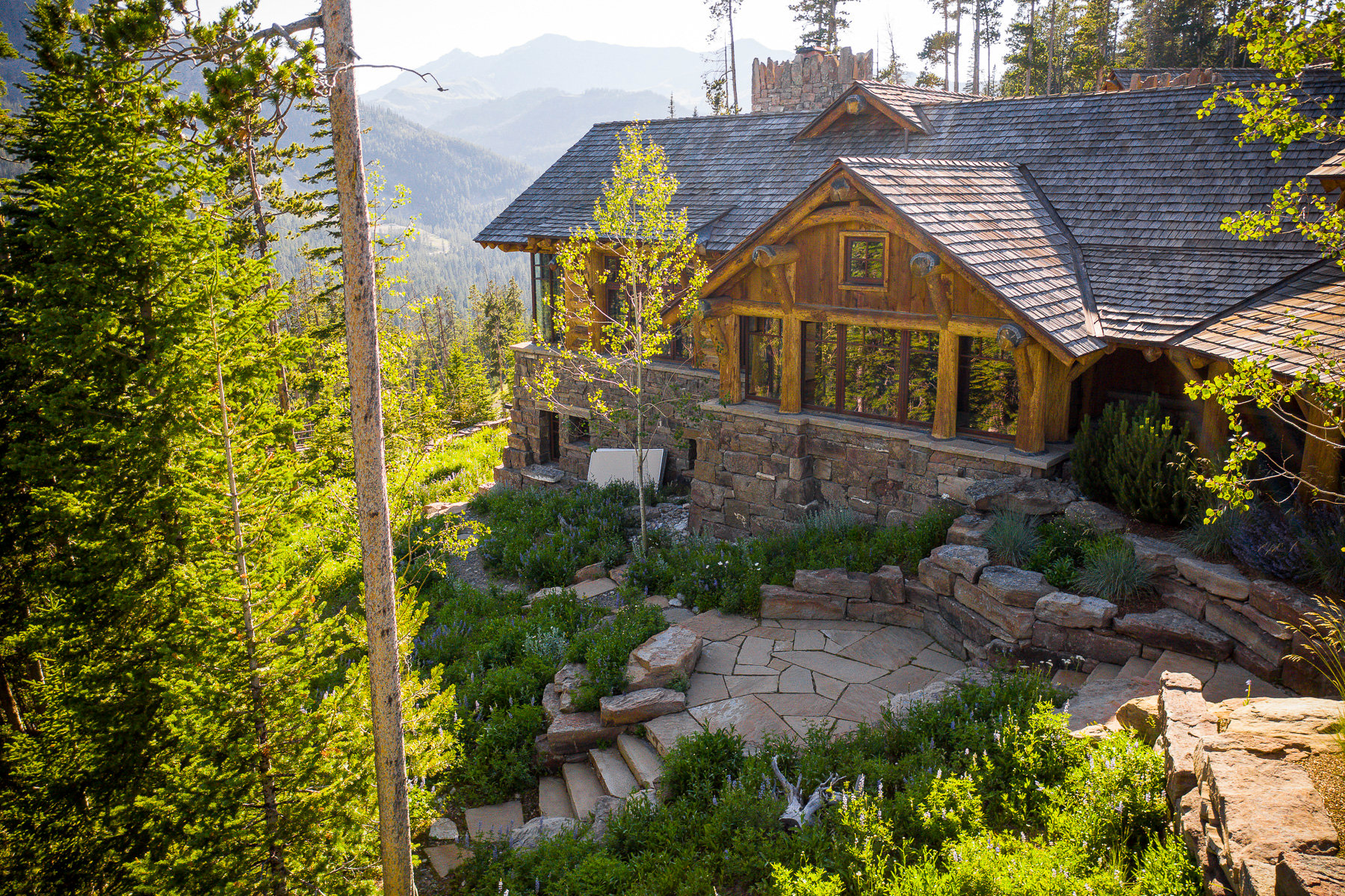 In general, at Blanchford Landscape Group, we believe strongly in the marriage of three vital areas: architecture, nature, and client needs. We feel that when these three elements are working in harmony, then you can achieve the ultimate design.

Again, we'd like to say that's how all landscape designers operate, but that's just not the case. Oftentimes, landscapers just want to add landscaping elements that they're comfortable with doing. They aren't necessarily taking all of these details into account.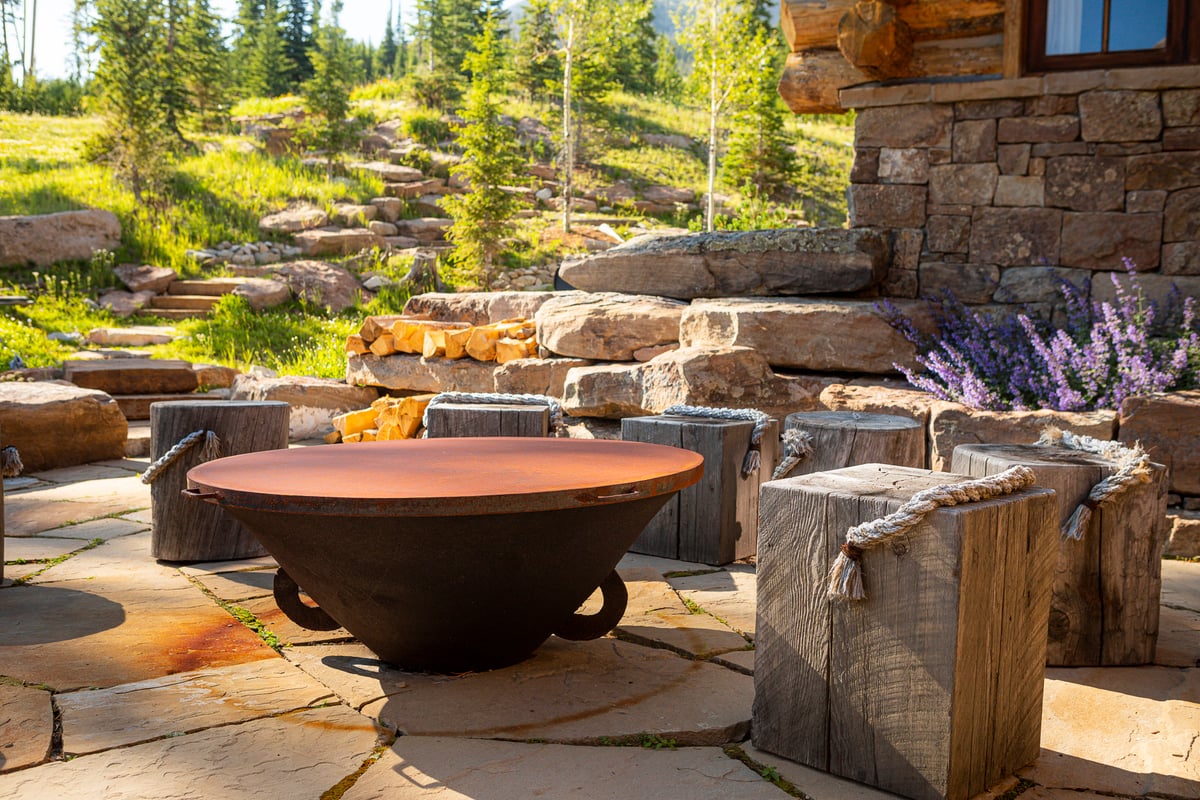 But we often talk about how outdoor living spaces should be an extension of the home. This is true not only in functionality but looks, too. These two elements need to blend in order to look and function their best.

That means that your choices in everything from plant material to hardscape additions should ultimately enhance what's already there. For instance, if your home has a certain architectural style, we want to make efforts to work with that and ensure that the landscape complements it.
Choosing a Landscaper Who Will Prevent Landscaping Problems
These are just three examples of potential considerations that need to be taken into account to overcome landscaping challenges in your landscape design in Southwest Montana.

As we said at the beginning of the article, when you hire a landscape designer, you might assume that they'll all go about creating a landscape for your home in a similar way. But that's simply not the case. Many landscapers don't take the time to think about all of the potential details and to prevent landscaping problems because of them.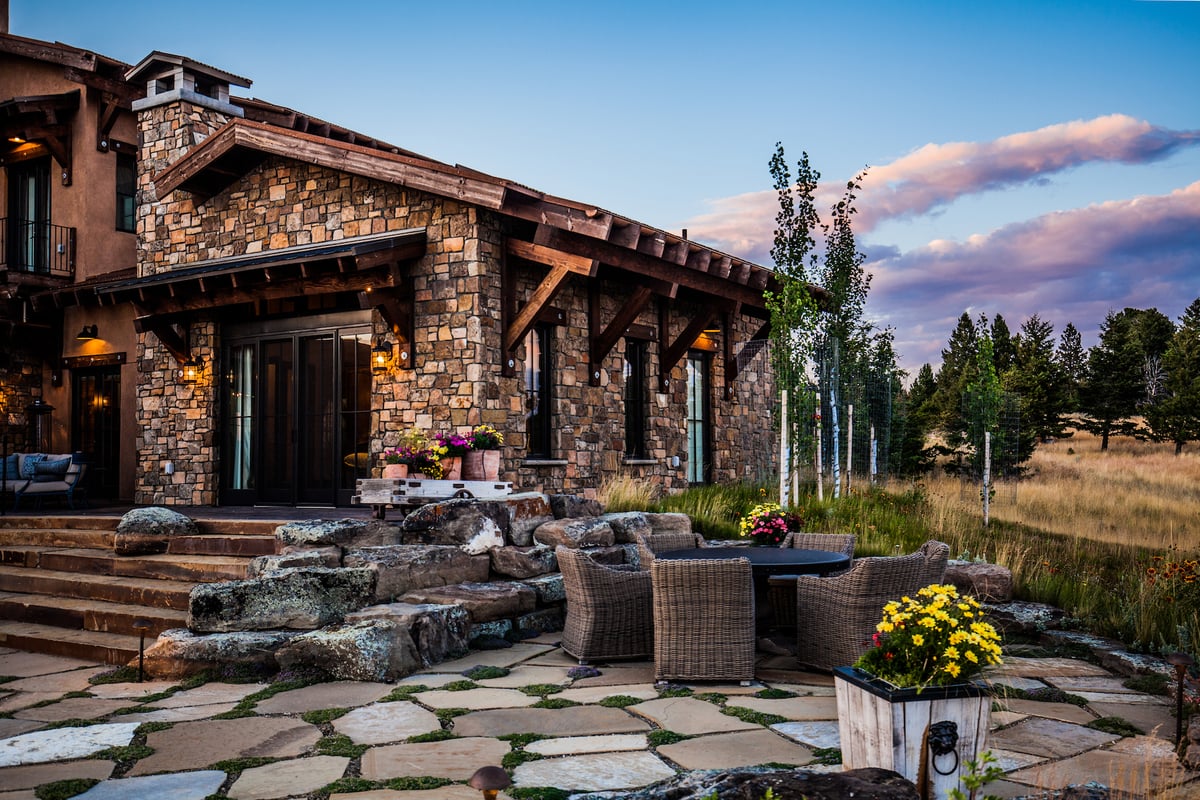 Too often, landscapers are accustomed to designing and building a landscape a certain way. These are the same landscape contractors that tend to produce cookie-cutter designs. They aren't really altering their process or results to each client. Instead of taking the time to customize, they're just creating designs that they're comfortable with producing (and never thinking outside of the box).

It's so important to choose a landscaping professional who will go above and beyond to get you the landscape design that you desire and to prevent potential problems that will lead to your dissatisfaction.
Working with Blanchford Landscape Group
At Blanchford Landscape Group, we have a five-phase landscape design process that is incredibly in-depth to ensure this happens. And beyond the comprehensive design phase, we also see these projects through to completion as a design/build company, too.

Plus, we can even see these projects on to the maintenance stage. This is a big value-add for our clients who don't want to go "back to the drawing board" and find a landscape maintenance company to now maintain their finished project.

With this high level of attention to detail, and by working with a company that can look at all areas of the project (design to build to maintenance), you can ultimately prevent landscaping problems from plaguing you later on. That means ending up with a finished product that you truly love and can enjoy to the fullest.

Are you ready to get the process of bringing your outdoor dreams at your Bozeman or Big Sky, MT home to life? Let's connect and talk about your project. Then, we can meet and begin talking about your ideas. We can't wait for you to enjoy a beautiful outdoor living space.