As a property manager, you have a lot on your plate. Your clients are counting on you to keep their vacation and second homes looking and performing their best. The last thing that they want is to show up for a visit and be unhappy with what they see. Or, if they're someone who rents their home out, they also don't want to get complaints from renters about an unkempt or messy property. All of that is only going to reflect poorly on you. As someone who was handled to hire property management, your clients' expectations are high.

The fact is, when things go wrong, it's your reputation on the line.

For that reason, you're looking for a lawn and landscaping company in Bozeman or Big Sky, MT that will make you look good. You need to find a professional that can be your outdoor expert and handle all of the property's ongoing landscape maintenance needs so it continues to look and perform optimally.

Unfortunately, not all lawn and landscaping companies are created equally. They're not all going to go above or beyond or perform those extra tasks that really make you out to be a superstar. Many companies are only going to do the bare minimum. They're going to be order takers who simply "do what they're told."
WATCH THIS VIDEO TO LEARN MORE ABOUT OUR DESIGN/BUILD SERVICES
We feel you deserve more than that, but you might not be sure what to look for. That's why we've rounded up this list. These are the things we believe lawn and landscaping companies should be doing to help make property managers in Bozeman and Big Sky, MT look their best.
1. They Should Be Meticulous About Clean Up
Your lawn and landscaping company might come out and perform all the maintenance services that they were tasked with completing. But if they don't take the extra time to clean up after themselves, the property is not going to look as neat and tidy as it could. It may only take a few extra minutes to make sure that all of the grass clippings are blown off of the driveway or that your landscaper sweeps up, but not all landscaping companies follow through on these extra steps.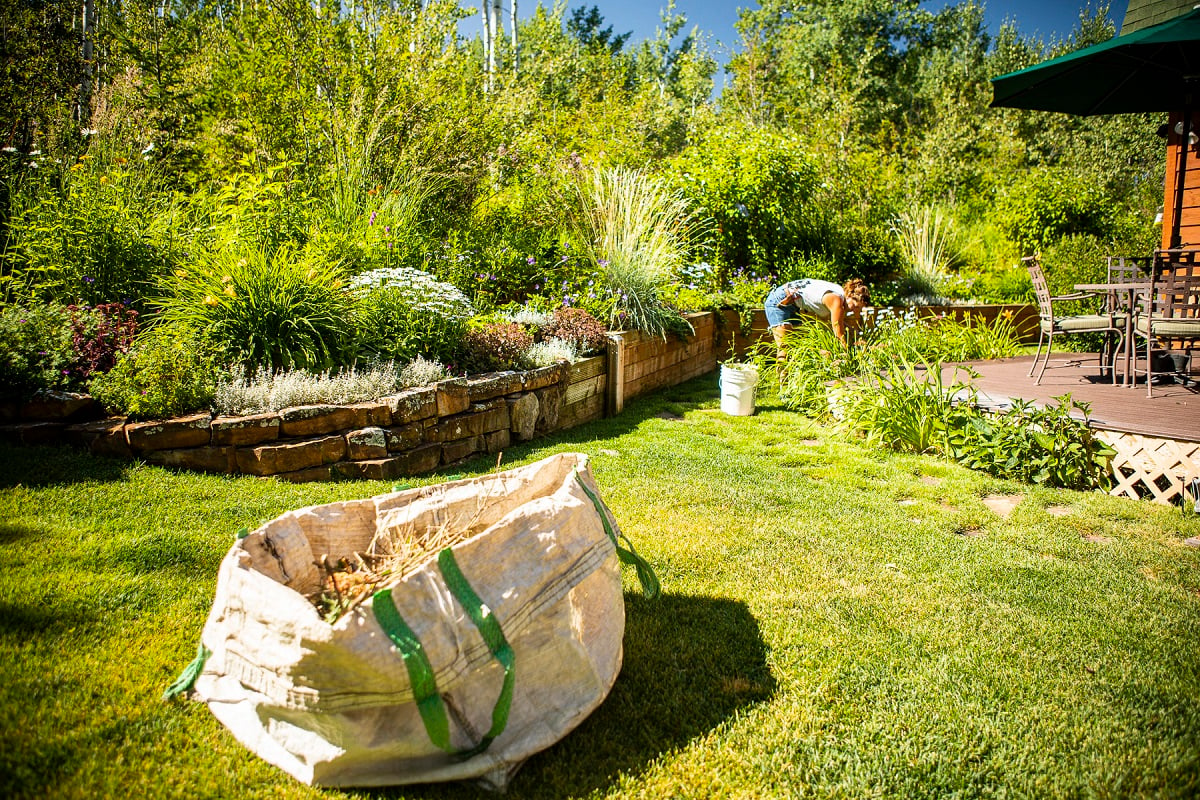 In reality, we believe that if something is moved during a lawn or landscaping task, it should be put back exactly where it was moved from. It's all part of a meticulous clean up process that doesn't leave anything to question.

We think about it as "sweating the small stuff." After all, those little details really do count. When your clients show up at their properties, they want to see that everything is in order.
2. They Should Be Proactive About Problems
Being proactive about potential problems and correcting issues before they become serious is really important—and can save you from hassles and headaches down the road. Something might not be a big deal right now, but if you let it go on long enough, it could become one.

The truth is, you hire a lawn and landscape professional to be your "eyes" on a property for this very reason. Sure, you want them to get the work done that you hired them for, but you also hope that they'll save you from problems by spotting trouble. Busy property managers don't have time for that! They want to know that someone is handling it for them and that they can have peace of mind that things aren't going to go awry on their properties.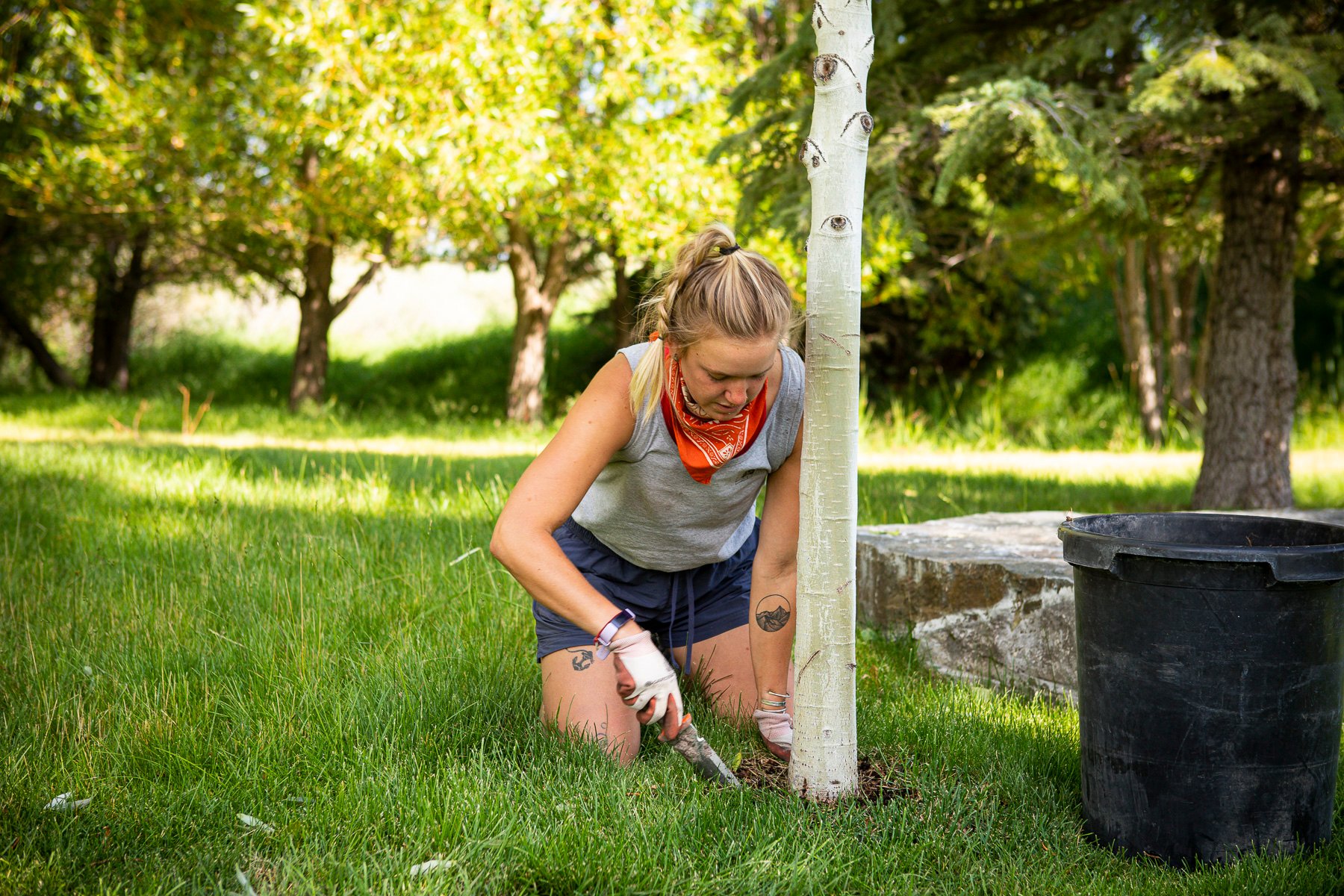 When a landscape professional is regularly tending to the property, you can rest assured they'll be keeping a watchful eye on potential concerns that may be brewing.

For instance, issues related to disease or pests can pop up one day and quickly take over, before you've had the chance to properly address them. That could mean a lot of damage. It's so important that these types of problems are spotted early and dealt with before becoming more serious.
3. They Should Make Suggestions that Make You Look Good
Property managers partner with lawn and landscape pros to handle a set list of tasks that need to get completed on the property. But if there are things that should be done outside of the scope of the contract, you want to know about them.

Maybe there are some shrubs that are struggling and really need to be replaced. Or, maybe there's a tree that could use some pruning but you haven't contracted your landscape professional to handle tree work. It ultimately makes you look good when your landscape professional is suggesting helpful upgrades that are going to make the property look and perform better.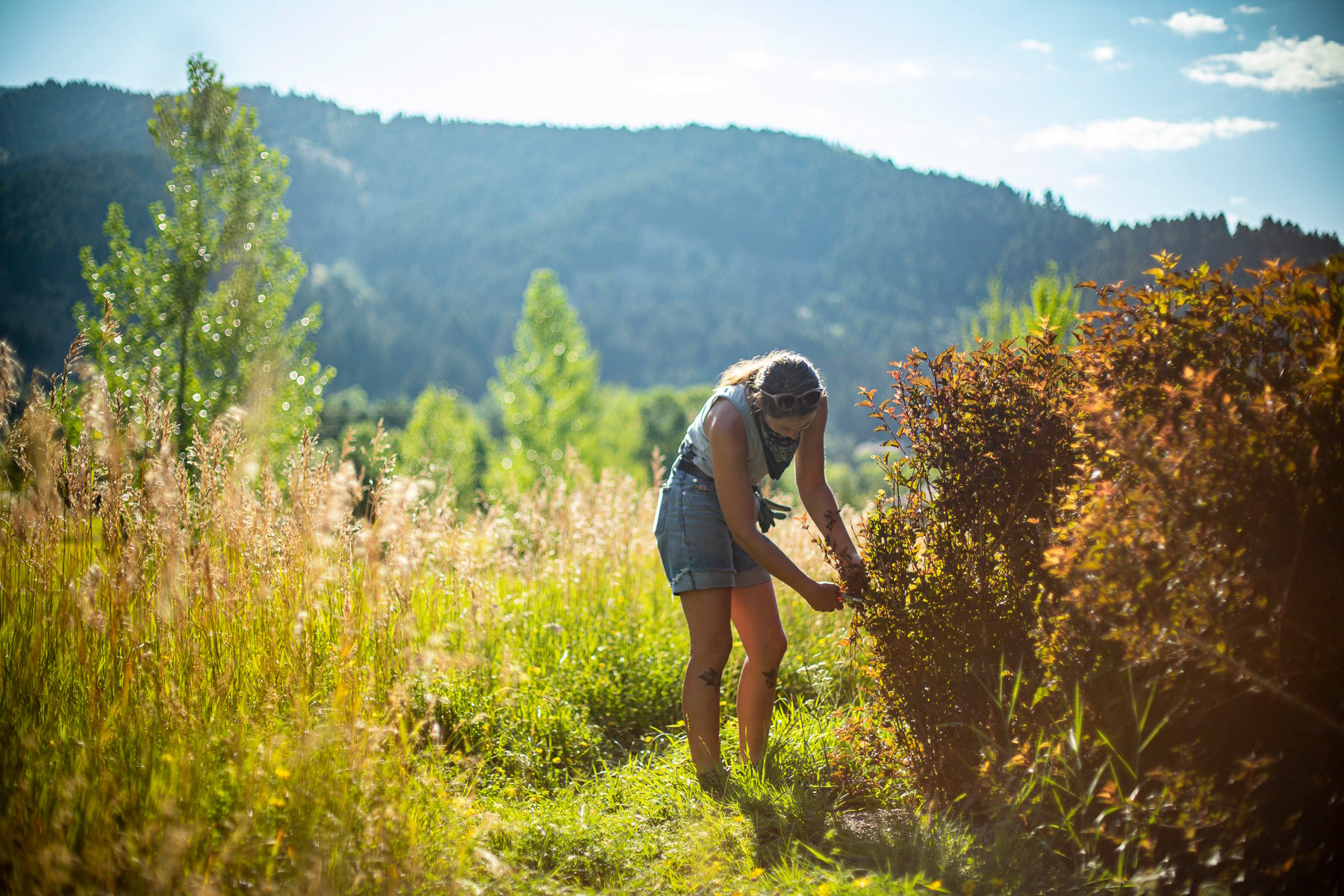 We're not talking about the lawn and landscape companies that come up with a million extra things you should be doing and are clearly just trying to upsell you. We're talking about legitimate and helpful suggestions that will truly add value to the property and make you look good to your clients for having their property's best interest at heart.

They might even be suggestions that save you money on maintenance. For instance, if you're constantly throwing money at trying to care for a shrub that's not performing well, it could save you money in the long run to replace it. A great landscaper will tell you that.

The best landscapers are going to make suggestions that keep the health and performance of your property at the forefront of their recommendations.
4. They Should Be Reliable & There When You Need Them
We'd be remiss in not also mentioning the value of a reliable partner. You might find a good lawn and landscaping company that seems to do all the right things when they're on the property, but if they're not available when you need them, you could still end up looking bad.

Chances are, you might have had an experience like this in the past. You might have had a last-minute need arise and simply couldn't get in touch with your landscaper.

Even worse, maybe you had a complaint and they weren't speedy about fixing it.

We think that's unacceptable. Part of the reason that you've hired a landscape professional is to know you have someone you can count on. That is why you must seek out a landscape professional you can trust. Only then can they help you fulfill your promises to the client and truly keep their property in spectacular shape. You have to be able to reach them and know you can count on them to come through.

A lot of it boils down to communication. A great landscaping partner is going to be highly responsive and easy to reach. They're also going to be in frequent touch with you about what's going on at the property.
5. They Should Handle Last-Minute Requests
Another sign of a great landscaping company that is going to make you look like a superstar is one that is able to accommodate those last-minute requests that sometimes do occur. Maybe your client landed a huge rental opportunity but wants to enhance the property. A quick installation job with some fresh seasonal flowers could make a huge difference in the property's appearance but you might not have time to wait weeks to get it done.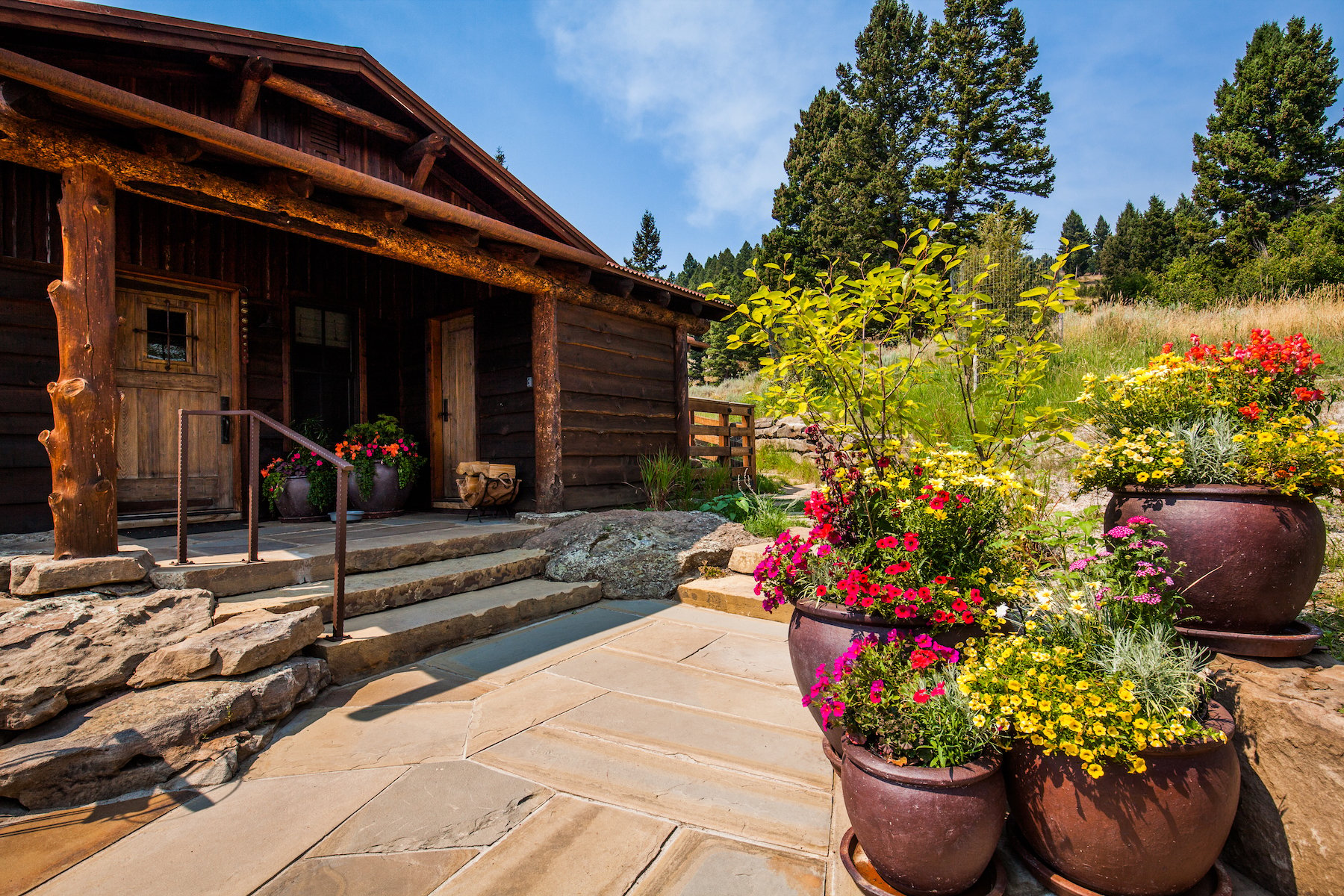 You want to partner with a landscaping company that is willing to hop on those requests and find a way to get them done. Their willingness to go above and beyond leaves you looking like a hero.
Finding a Landscaping Company in Bozeman or Big Sky, MT
If this could all be summed up in a simple way, it would be finding a company that "gets it." That is, a company that understands that your reputation is on the line and if they do a poor job, it reflects poorly on you. Your landscaping company should be well-aware that if something goes wrong, you're going to be the one to get complaints.

And most importantly, they should care about that.

Conversely, they also understand that if they do a fantastic job, and really blow it out of the water, you come away looking like a star. You are suddenly regarded highly for your property management skills and your dedication to your clients' homes.

When you choose a landscaping company that understands all of this, and takes their role in the grand scheme of things seriously, you can gain peace of mind that you're in good hands.
Partnering with Blanchford Landscape Group to Make You Shine
At Blanchford Landscape Group, we are proud to partner with property managers in Bozeman and Big Sky, MT and provide the landscaping expertise that they are looking for.

We're also proud to be a company that "gets it" and understands that the work we perform is a direct reflection on you.

We go into partnerships like this with the goal of avoiding any complaints from homeowners, knowing that you're the one that will have to hear them. We're all about making YOU look good. Because of that, we're seriously focused on ensuring that all of the work that we do is excellent. We go above and beyond with our clean up efforts and we're always looking out for the best interest of the property. If there are recommendations that we can make which would enhance the property as a whole, you can count on us to make them. We're way more than just order takers.

In fact, our maintenance services fall under our Garden Services Division, which is a branch of our company solely focused on caring for properties even as their needs grow and evolve with time (as landscapes naturally do). We pride ourselves on being complete "outdoor experts" and can handle as much (or all) of your outdoor needs, taking the burden off of you.

At the end of the day, when you make a wise choice amongst the lawn and landscaping companies in Bozeman and Big, Sky, MT, it pays off. Thanks to that wise choice, you end up looking like a hero to your clients.

If you're a property manager in the Bozeman or Big Sky, MT area and would like to learn more about how we can provide landscaping services to your properties, let's connect. We love partnering with winners and would love a chance to succeed together.