As a property manager do you often feel as though you have more on your plate than you can handle? Many property managers here in Bozeman and Big Sky, MT are well paid to manage their client properties. But they often translate that into meaning they have to "do it all." All of a sudden their responsibilities might include everything from lawn mowing to power washing, and window cleaning to maybe even gardening!

It can all get a little overwhelming.

But the truth is, property managers are "managers first," and don't have to take on every task under the sun to be good at what they do. In fact, with the right property management team, you can truly shine for having found the best professionals out there.

That's why we've rounded up a few tips for how to put your dream team together. Soon, you can be on your way to helping keep your clients happy without adding an impossible workload to your plate.
Let Go of that Do-It-All Mentality
First and foremost, in order for property managers to start delegating some of the responsibilities they've taken on, they have to first let go of this idea that they have to "do it all." We encounter this a lot and understand the mentality. Sometimes it's this idea that if you don't do it yourself, it's not going to get done right.

But it truly does not have to be this way. If you find the right professionals to partner with, you can create a property management team that should be able to take on some of those responsibilities. You just have to be willing to let go of that belief that you have to do it all yourself.

So often, it's this mentality that might be holding you back.

The fact is, freeing up some of your time doesn't mean you're failing to earn your salary. These multi-million dollar properties can be incredibly complex and often require a team of experts to take care of them in order to get them in that ready-to-use state that the owners expect.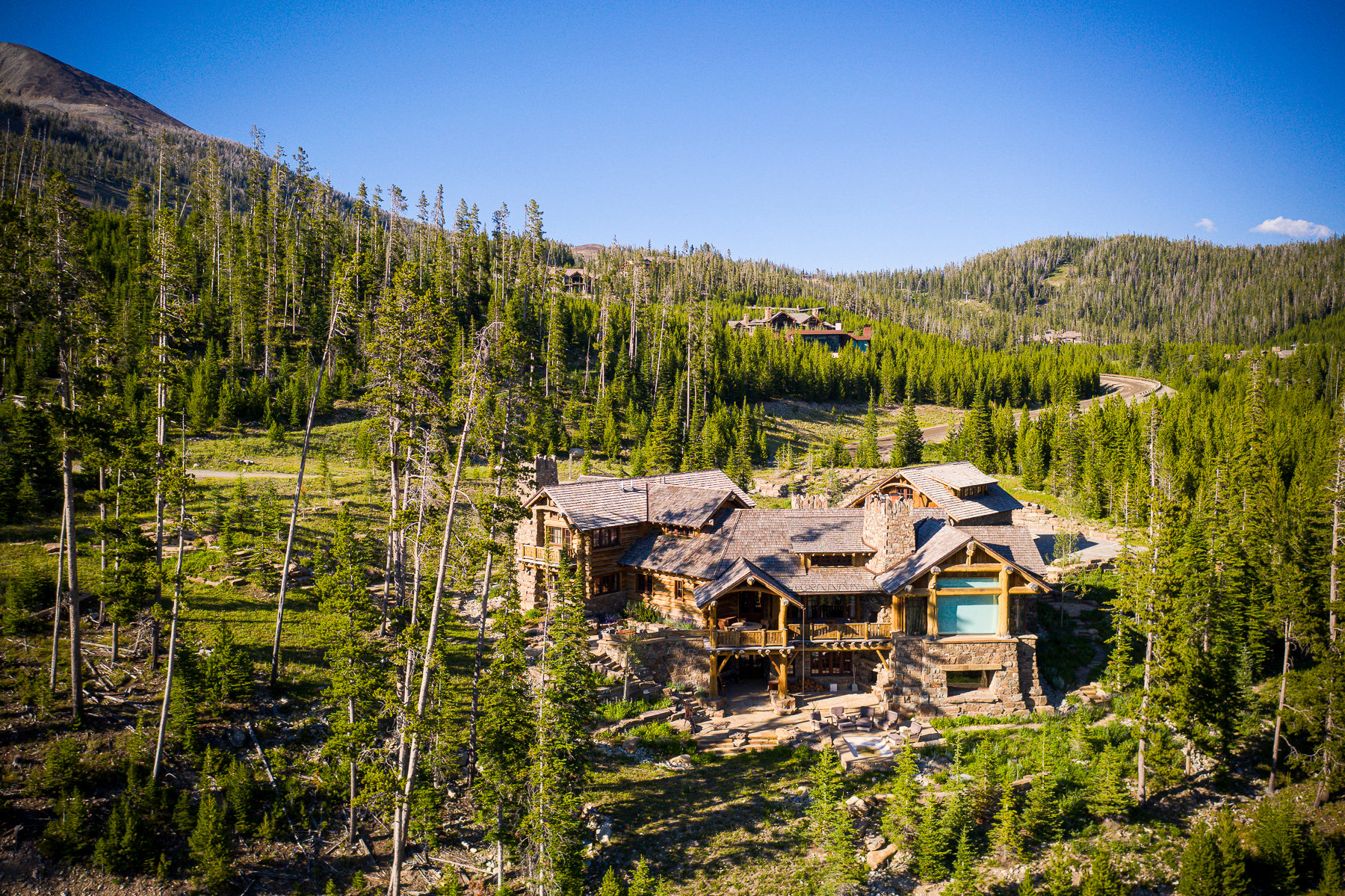 If you, as a property manager, are bogged down by cutting the grass or cutting back perennials, you may not be able to be focused on the whole picture in a proactive way. That's why, when your time is freed up, you can actually focus on being a better property manager and serving your clients more fully.
Finding Property Management Team Members to Formulate Your Dream Team
The key to letting go of some of the responsibilities that you may have found yourself taking on is to find the right professionals to delegate them to. This can sometimes be easier said than done. Perhaps you've gone through this before and weren't happy with the results, which is now why you're back to handling these tasks on your own.

But if you find the right professionals, you can gain the proper benefits.

The key is to find professionals who want to be your partner and who understand that your job is on the line if they fail at theirs. In the business world, the best managers are often said to be those who surround themselves with people who are "smarter than they are." This is a principle that can be applied to so many areas of life and work.

The truth is, we all have limitations. We all have our strengths and weaknesses and learning to recognize them ultimately makes us stronger.

With that in mind, as a property manager, your dream team should be made up of other professionals who can handle tasks that you're either not optimally skilled at handling or don't have time for. In most cases, it's a combination of both. For instance, you might feel perfectly comfortable mowing the lawn, but you don't have time for it. However, you aren't really an expert in gardening and don't have any horticultural experience, so working with plants might not be your forte.

But you can find partners who can handle both of these tasks for you and in turn not only free up your time but also delegate responsibilities to an expert who might be better-suited to handle them.

In the end, you still come out looking like the winner!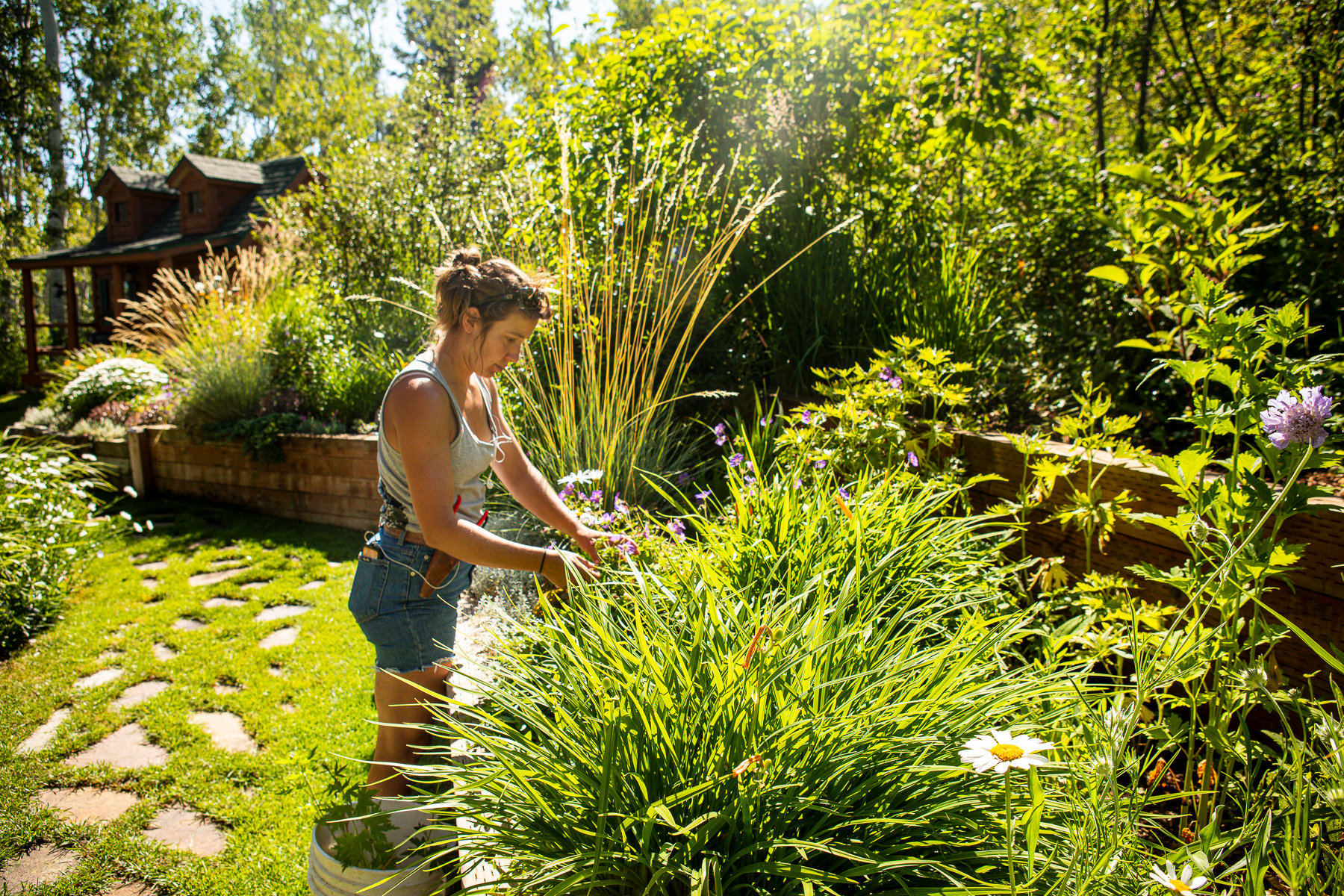 Finding a Landscape Professional to be on Your Property Management Team
Depending upon the size and scope of the properties that you manage, your dream team may be made up of multiple professionals. We can talk about what that means in terms of finding a landscape maintenance company here in Bozeman and Big Sky, MT. Don't fall for the common misperception that all professional landscaping companies are the same. There can be quite a few ways in which they differ.

The fact is, the right landscape professional can be an incredibly valuable asset on your property management team assuming that you find one that gets it. If you end up with a landscape company that requires constant oversight or who makes mistakes that end up impacting your reputation, it's more hassle than help.

We've talked before about how the best landscaping companies go out of their way to help make property managers look their best. To summarize, they always clean up, they're proactive about solving problems, they make suggestions that make you look good, they're reliable, and they are able to handle your last-minute requests when they come up. These are all ways that the right landscaping pro truly becomes an invaluable partner on your team.

Of course, they're also freeing up your time by taking on landscaping tasks that might have otherwise bogged you down. And, they're applying their expertise in a way that truly makes you shine. At Blanchford Landscape Group, we have extensive horticulture knowledge that positions us as the true "experts" to be caring for your clients' properties.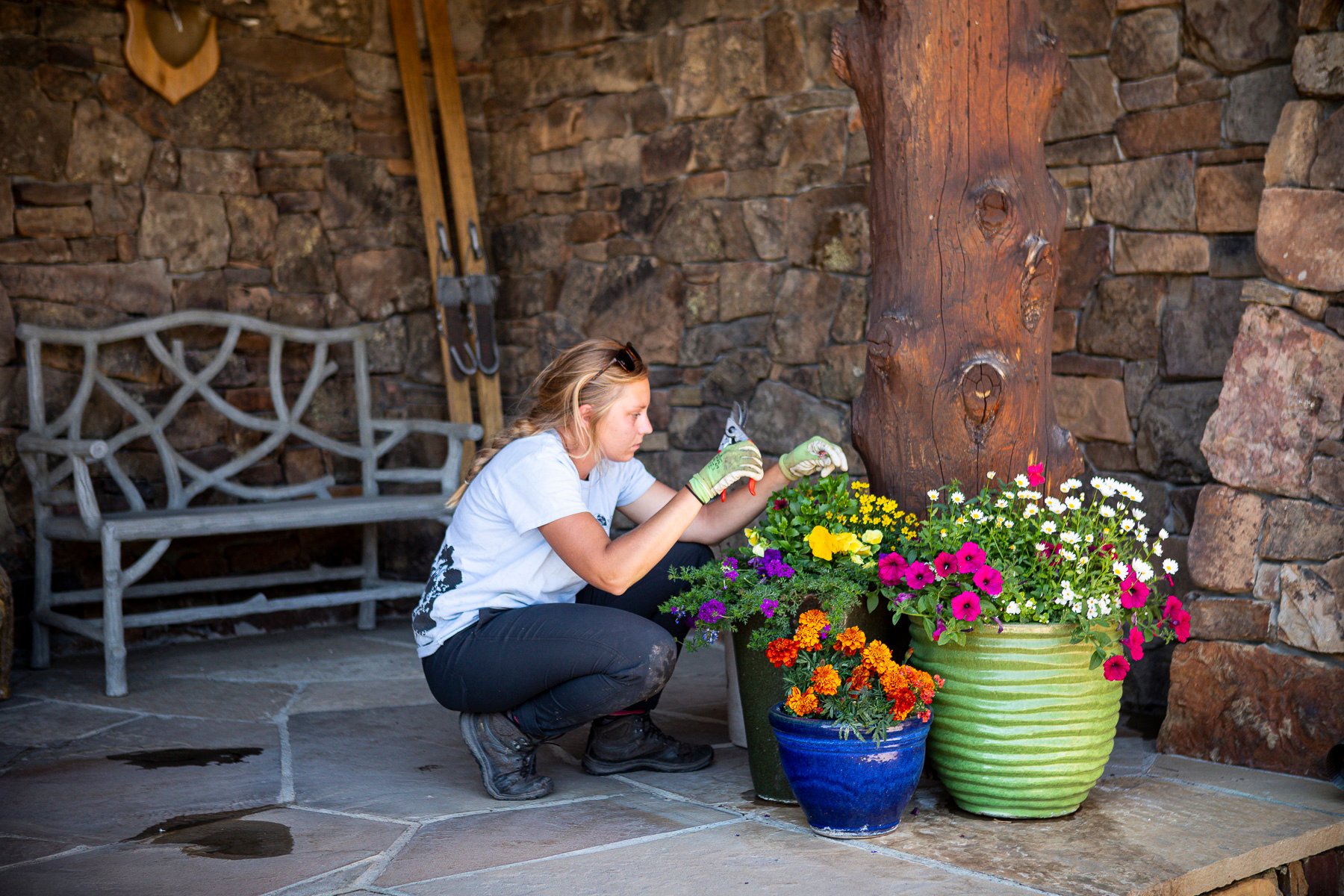 People sometimes fail to recognize that landscaping can be complicated. There are so many different plant species and ways to care for them and too often these tasks are oversimplified. The last thing that you'd want is for your client to lose plants or have a detrimental mistake made that harms their landscape in some way.

But with the right professional overseeing your clients' landscapes, you can gain peace of mind that everything is in good hands. That's perhaps one of the most appreciated benefits of forming a property management team. By delegating some of these important responsibilities, you're able to let go of much of the stress and burden that you'd been previously carrying. For many, that's a major relief.
Partnering with Blanchford Landscape Group on Your Property Management Team
At Blanchford Landscape Group, we are proud to be part of the property management teams of the property managers we work with. We go into these partnerships with the goal of making you look your best. With that in mind, we're focused on ensuring the work that we do goes above and beyond. Whether it's going out of our way to clean up or to make recommendations that would enhance the look of the property, we've always got you and your clients' best interest at heart.

That means you'll come out looking like a star!

It's a win all around. By making the right choices for your property management team, you can not only let go of unnecessary stress, but you can build your reputation as a top-notch property manager that clients can count on.

If you're a property manager in the Bozeman or Big Sky, MT area and would like to learn more about how we can provide landscaping services to your properties, let's connect. We love partnering with winners and would love a chance to succeed together.