No matter what outdoor living project you're having completed, the landscape design experience is really critical to the process. It is during this time that your dream will start to go from a vision to reality.
Of course, if you've never had a large project designed and built before, you might have no idea what's involved when it comes to working with a landscape designer.
What can you expect from the process?
And is there anything that you can do to make the landscape design process go more smoothly?
We'll answer those questions and more. In this article, we'll talk about what you can expect after you hire a landscape designer.

After all, we want you to go into the process with a good understanding so that you can feel confident you're getting the most out of the experience. This is an exciting time and it should be something that you're able to enjoy—not something that makes you feel stressed or overwhelmed.
Where Does the Landscape Design Experience Begin?
Our landscape design process includes five total phases, so it's fairly robust. That's because we believe that the design is at the heart of everything that happens next.

Since an entire landscape project starts with design, it should be a thorough process.

You can read more about the five steps of the Blanchford landscape design process in Southwest Montana in this article. But let's talk about where it all begins.

Once you've hired us, the landscape design experience begins with an in-person meeting in which we'll talk about all of your ideas.

We ask our clients to share some of the inspiration that they have for the project including images that they might have pulled from magazines or online sites like Houzz or Pinterest.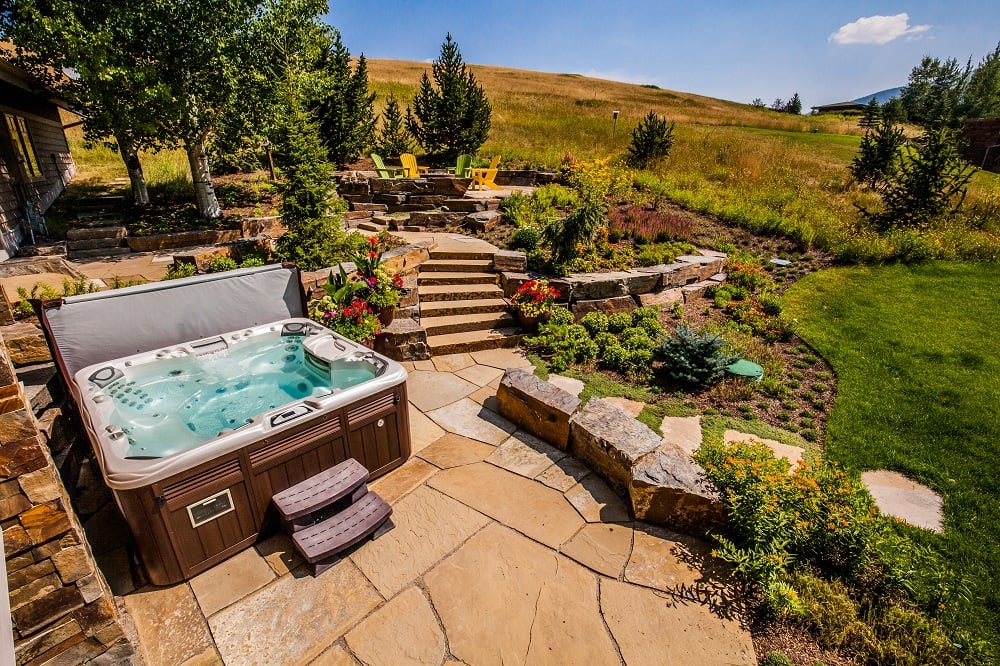 As far as helping to make the process go more smoothly, all of that background is helpful in figuring out exactly what you're looking to achieve. Don't hold back from collecting photos and sharing them with us. Some folks are better about describing what they envision than others—but photos always help.

Usually people like one element from one photo and something else from another. This is how your personalized dream will start to take shape.

At this point, the client has not paid for anything yet and the goal is to have an "idea gathering session." You can anticipate that we will ask you a lot of questions at this point and we encourage you to ask us questions, too.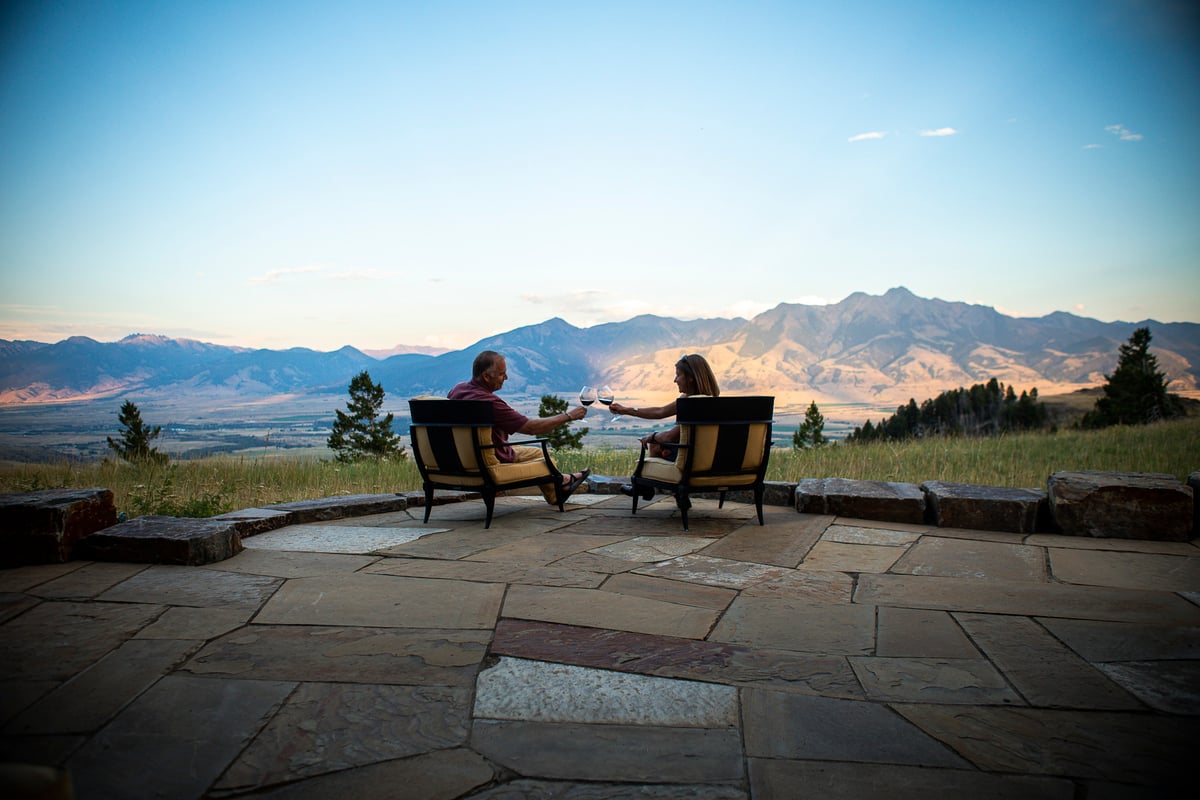 Since many of our outdoor living projects start with a patio, let's use that as an example. Some of the questions that we would ask to start the landscape design process include the following.
How do you envision using this space?
How many people do you tend to host at your home?
What type of furniture do you have or plan to buy?
What types of events do you host?
What outdoor living amenities (such as fire features or water features) would you want to be included with your patio?
How would you describe your personal style/style preferences?
As we gather all of this information and the ideas that you have in mind for your space, a dream will start to take shape in a design format.
Where Does the Landscape Design Process Go From There?
Once your landscape designer has a strong idea of exactly what you're looking for, the project will move into actual planning phases (base planning, conceptual planning, and final planning).

During these stages, we're digging into the technical aspects of the job. We know what you're looking to achieve—now how can we ensure it happens from a logistical standpoint?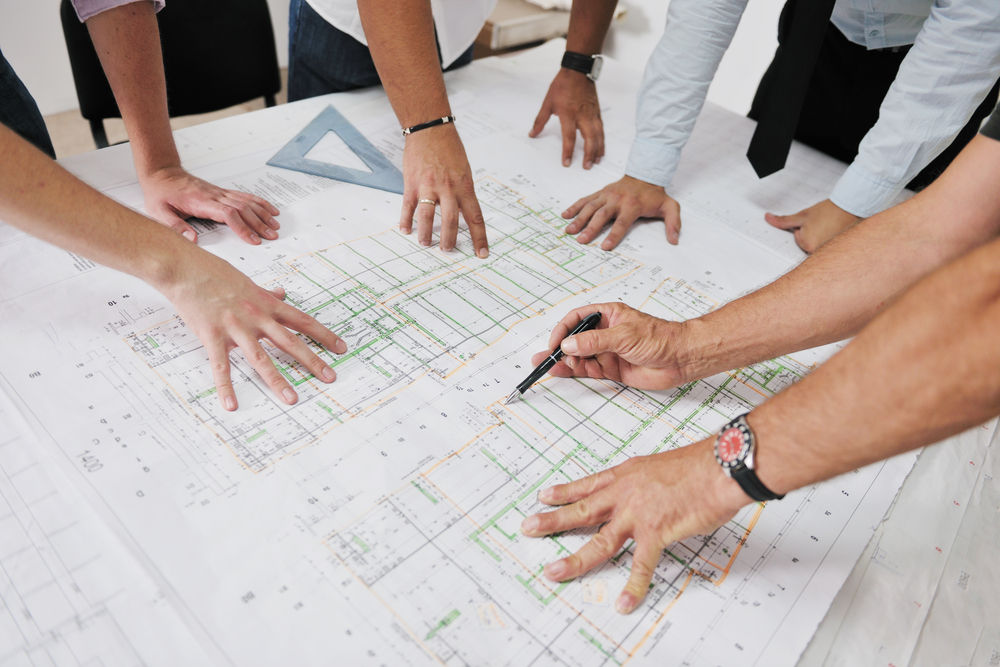 This will include gathering key data and information to make sure your project comes together the way you want. These include the following.
Site surveying
Site measuring
Site inventory
Site analysis
Developing a digital base plan
Looking at codes
Any additional project research needed
We'll then use all of that information that we gathered along with your wants/needs/dreams and we'll come up with a conceptual plan presentation. Budget is also a factor that will dictate what goes into that design.

This is still a relatively fluid design in that the client will look at it and potentially make changes.

In the fourth step, final planning, we'll present a final plan that takes into account everything already discussed above (and that meets your budgetary needs). This phase does include another in-person meeting. During the final plan presentation, we will also discuss final pricing based upon what was decided.

It is at this stage in the landscape design process that you'll be presented with a construction proposal to move forward in building your project.

The fifth and final step is the construction itself.

We consider this part of the design process because we stay involved. Since we are a full-service, landscape design/build firm, we don't just pass you off to an entirely different division (or even a different company as some companies do). We're still remaining involved, ensuring design integrity throughout the entire construction process.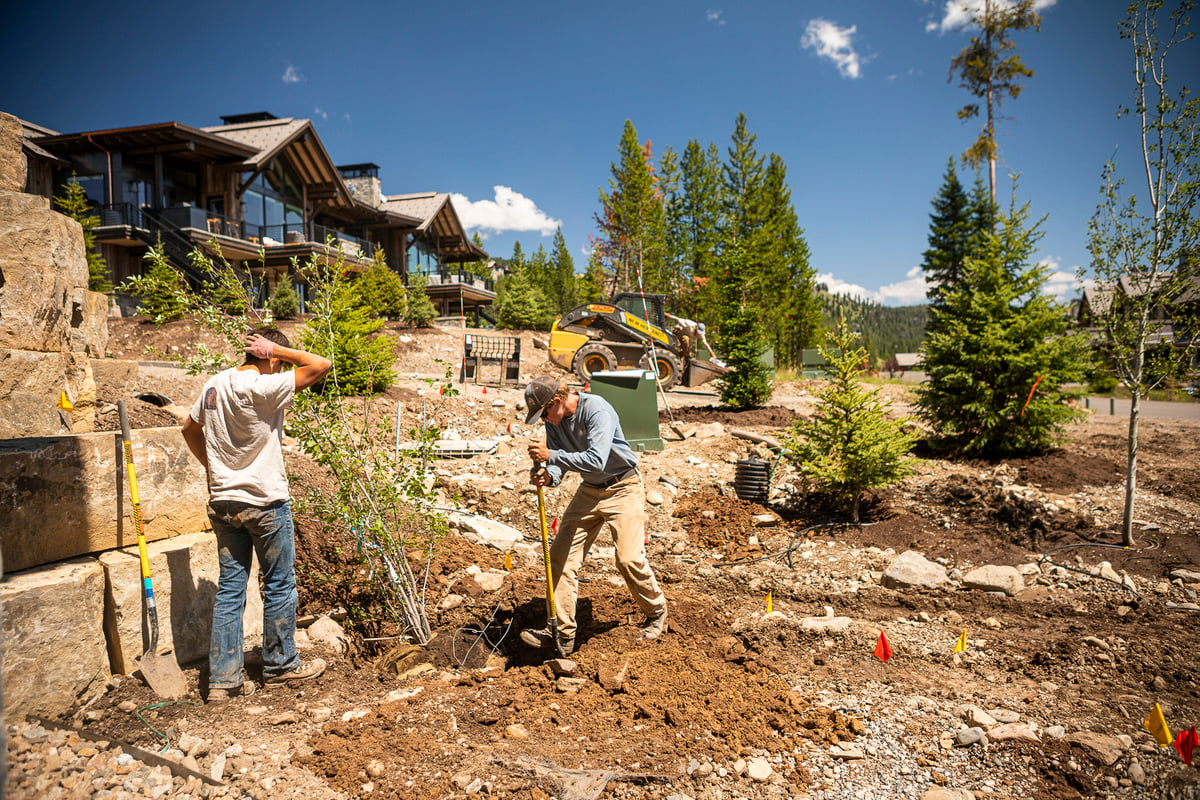 This is also important as there are times when changes become necessary. As we mentioned as an example above, sometimes when the construction is already underway, it becomes clear that a particular design change might benefit the project.
Because we perform both landscape design and build, which is truly an integrated force, we can handle those situations seamlessly. It's not as though your construction team needs to try to get back in touch with the designer and piece together a change. We're all involved and have the ability to make those on-site decisions in order to ensure that you wind up with the best possible end result.
Working with a Landscape Designer Who Ensures the Best Results (From Start to Finish)
It's important to recognize that not all landscaping companies in Southwest Montana offer such a comprehensive design process. But we feel that choosing a landscaper that does take the time to go through all of these steps will ensure that you get the project that you truly desire.

Of course, beyond our comprehensive design process, Blanchford can also offer the added benefit of sticking with clients for the long haul. Not only do we see projects through the design and construction phases, but we can even see them on to the maintenance stage.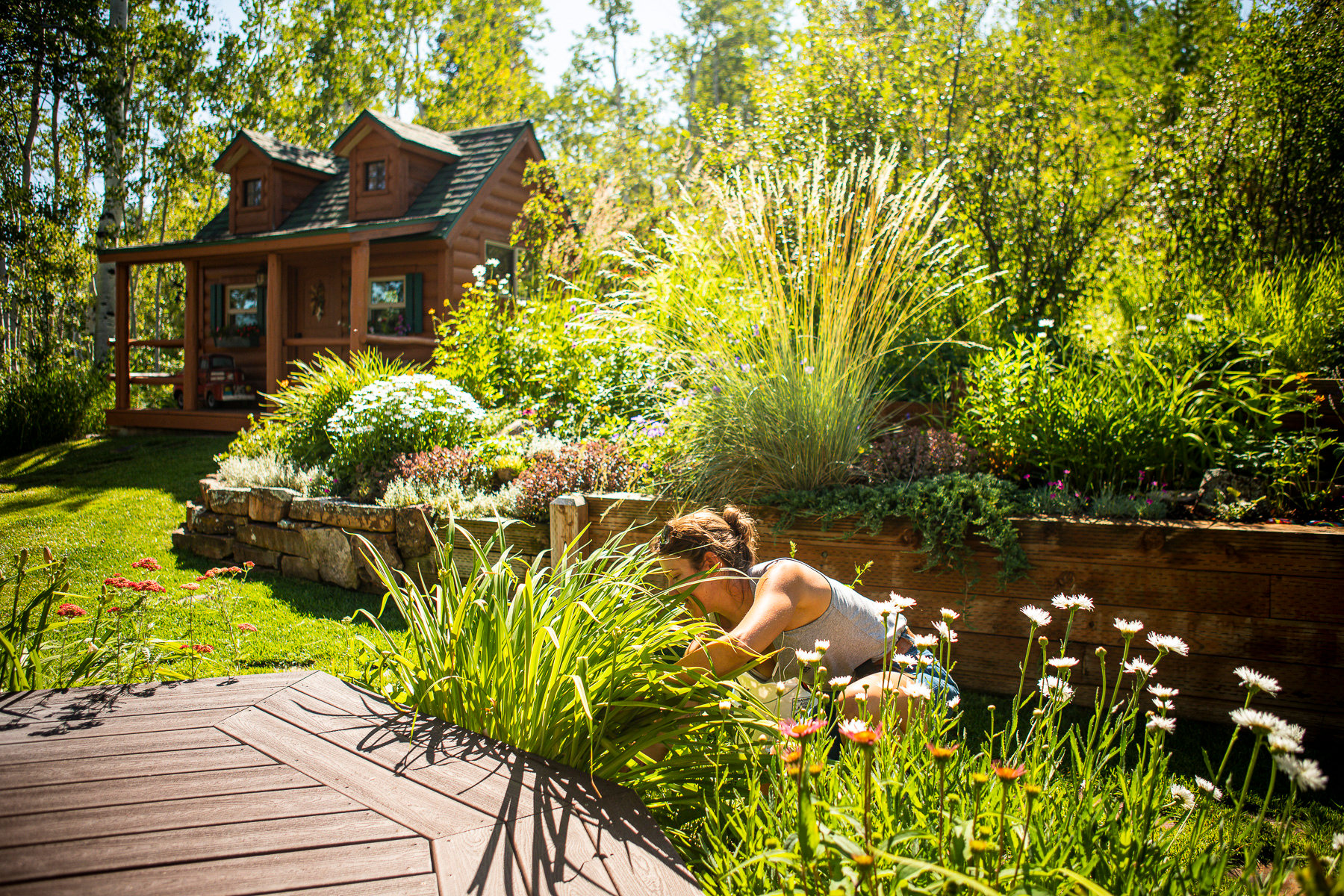 This makes a huge difference for clients who don't want to go "back to the drawing board" and find a landscape maintenance company to now maintain their finished project.

After all, they already know and trust us and they'd rather we continue the relationship and maintain their property. This is an ideal situation as nobody knows the landscape better than us considering the fact that we just designed and built it.
At the end of the day, it boils down to choosing a company that will give you not just the best landscape design experience, but the entire best experience as a whole.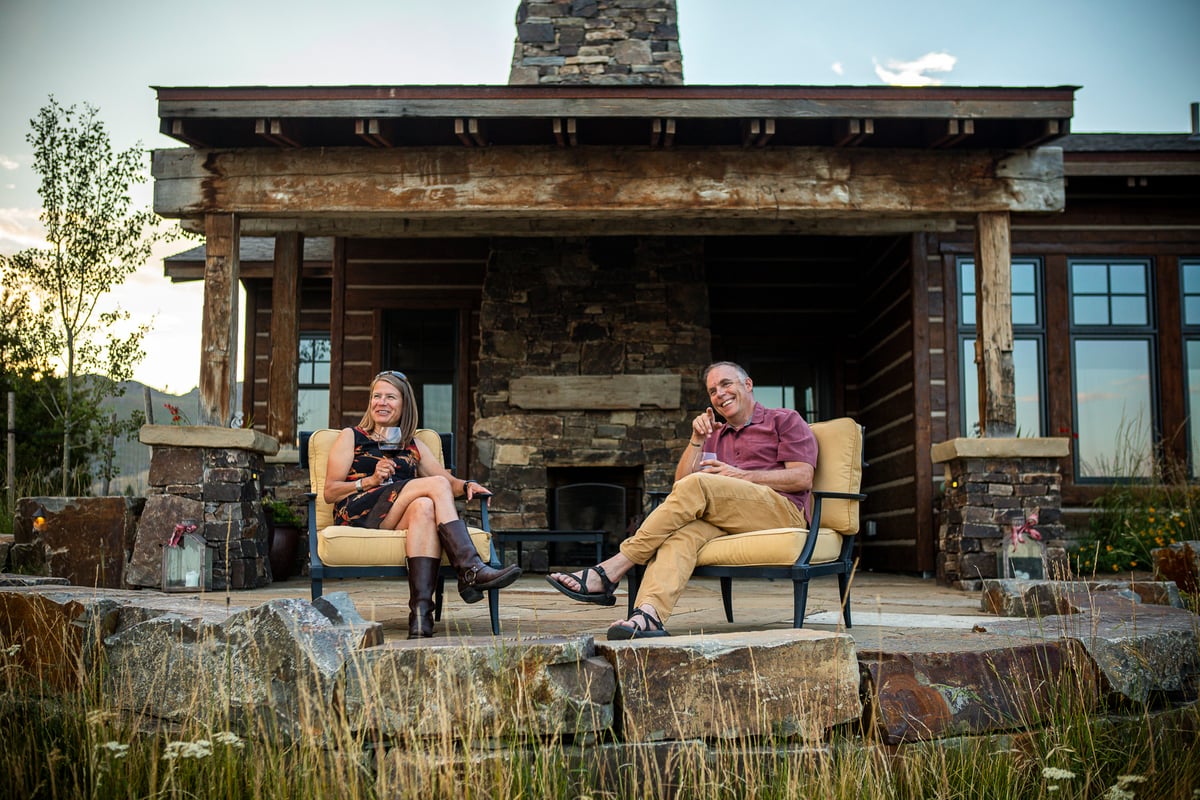 Put simply, choosing a company that invests in your landscape design could be the difference between a brilliant finished project and one that falls short. When it comes to something so important, it's just not worth the risk.

Are you ready to get the process of bringing your outdoor dreams at your Bozeman or Big Sky, MT home to life? Let's connect and talk about your project. Then, we can meet and begin talking about your ideas. We can't wait for you to enjoy a beautiful outdoor living space.