Are you in search of a landscape company to work for in Southwest Montana? We know that you have a lot of options.

But the truth is, you want to do more than just find landscaping jobs near Bozeman and Big Sky, MT to which you could apply. You want to find a landscaping job that you could truly love. In other words, a place where you actually like going to work each day.

You are spending a good chunk of your day at a job. You not only want it to be something that you enjoy doing, but you also want it to be a positive work environment where you are respected and supported.

We know that a lot of companies claim they are the "best place to work." Terms like "positive culture" and "opportunities for growth" get thrown around a lot but it's hard to know if it's really as great as they say it is. Sometimes it can be difficult to know what to really believe.

That's why we asked some of our actual team members what they love about working at Blanchford Landscape Group. Rather than just take our word for it, we want you to hear it from them.
Team Culture
If you are in search of a landscape company to work for near Bozeman or Big Sky, MT, you are probably looking for a company that has a positive team culture.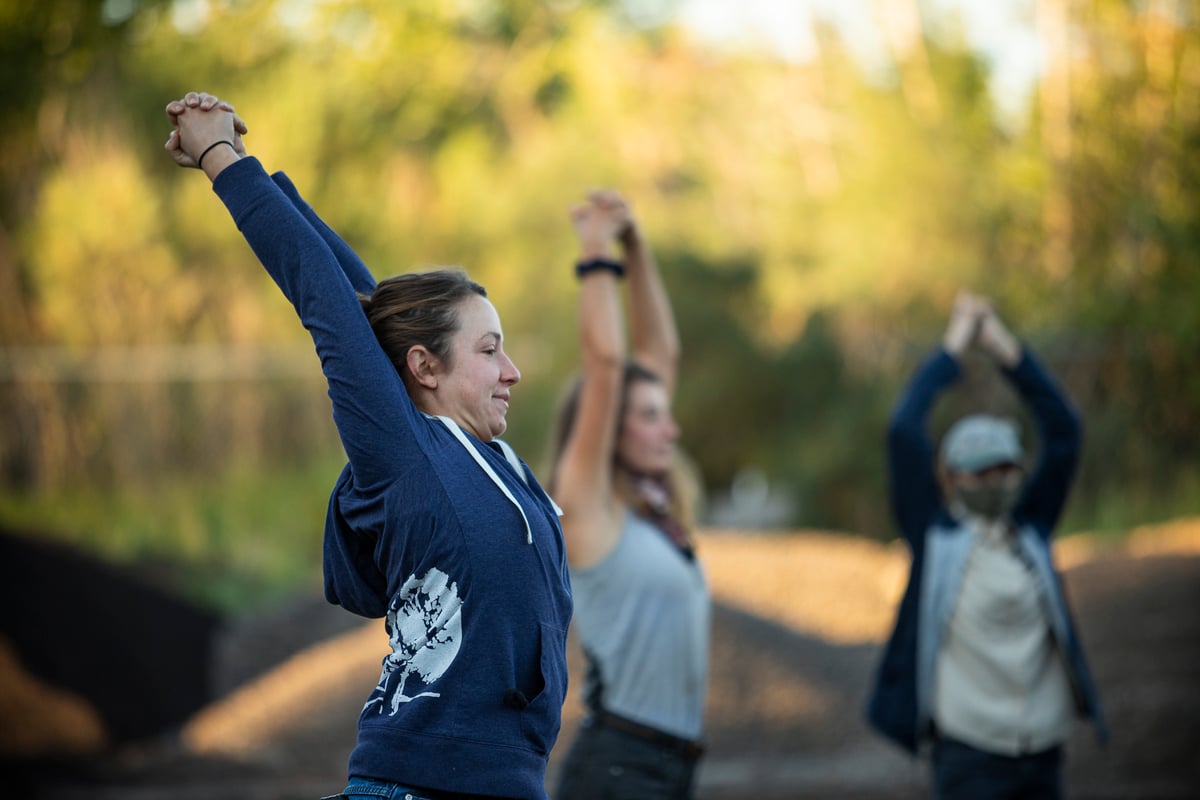 But as we said above, we know that's something that gets thrown around a lot. Many companies claim they have a great team culture but once you've been hired, you realize it's not really true.

Culture is something that many Blanchford team members say they appreciate about our company. Here's what some actual team members had to say.
Tamara said: "At Blanchford, I've found friends in a purpose. We laugh together, we work together. We know the elements are to be honored and still the job needs to get done. We hold dear things like respect, kindness, honesty, and communication. The people at Blanchford believe in living a life filled with stoke and awe in lockstep with working hard to create landscape dreams. I feel blessed to be part of this team."
Christian said: "Well, there's a lot of reasons why I enjoy working at Blanchford, but the community it provides and the attraction for other like-minded people with good attitudes is what I enjoy the most. All my life I've had feelings of not belonging to the right group or just not being around the right people, that's all but been eradicated since I've joined Blanchford. I've created lasting relationships here."
Ross said: "I feel a sense of camaraderie at Blanchford. We all work to support each other, across all of our different duties and roles, to accomplish our goal of creating amazing outdoor spaces."
Maddie said: "I like working at Blanchford Landscape Group because I enjoy working hard and getting dirty. I like being surrounded by like-minded people who love getting outside and playing with plants."
Amazing Projects and Connection with Nature
Another reason why people are often attracted to landscaping jobs near Bozeman and Big Sky, MT in the first place is that they provide the opportunity to be outside and enjoy the natural beauty that surrounds us. At Blanchford Landscape Group, our team members also have the opportunity to work on some really amazing projects (and on some gorgeous properties).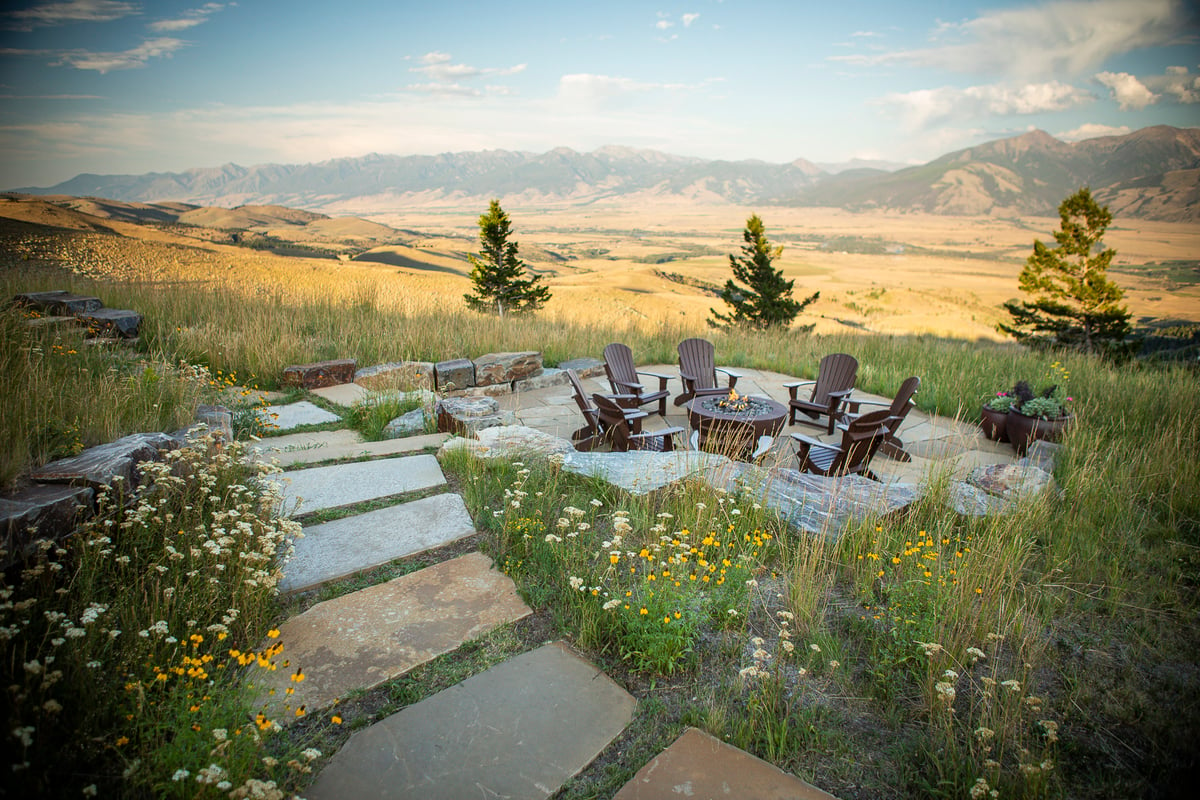 Ross said: "I like working at Blanchford Landscape Group because we have projects that are unique, like the labyrinth and Rotary Park. I get to help create things that are impressive and one of a kind."
MaKaela said: "There are so many things to love about Montana but at the end of the day, the beauty of nature that can be found here is unbeatable. Montana's nature is always inviting. I enjoy interacting with nature. Working at Blanchford allows for creative and restorative aspects of visioning, collaborating, designing, and installing. I love working on projects that foster community and connect people to their natural surroundings. Working at Blanchford is just that."
Peyton said: "Blanchford has offered me the ability to lean into one of my biggest passions: working with plants and flowers and getting my hands dirty. I love spending my days outside and having the chance to stop and take in the views. We are responsible for some of the most beautiful places tucked around Bozeman and getting to work with amazingly hardworking and passionate people makes Blanchford a special company. Working here has reignited my love and appreciation not only for Montana as a whole but for the wildflowers, the trees, and the perseverance of Mother Nature."
Management that Cares
When looking for landscaping jobs near Bozeman and Big Sky, MT you likely also want to find a company where the management truly cares about you. You don't want to just be a number. And you want opportunities to be able to grow your career if that's something you want to do.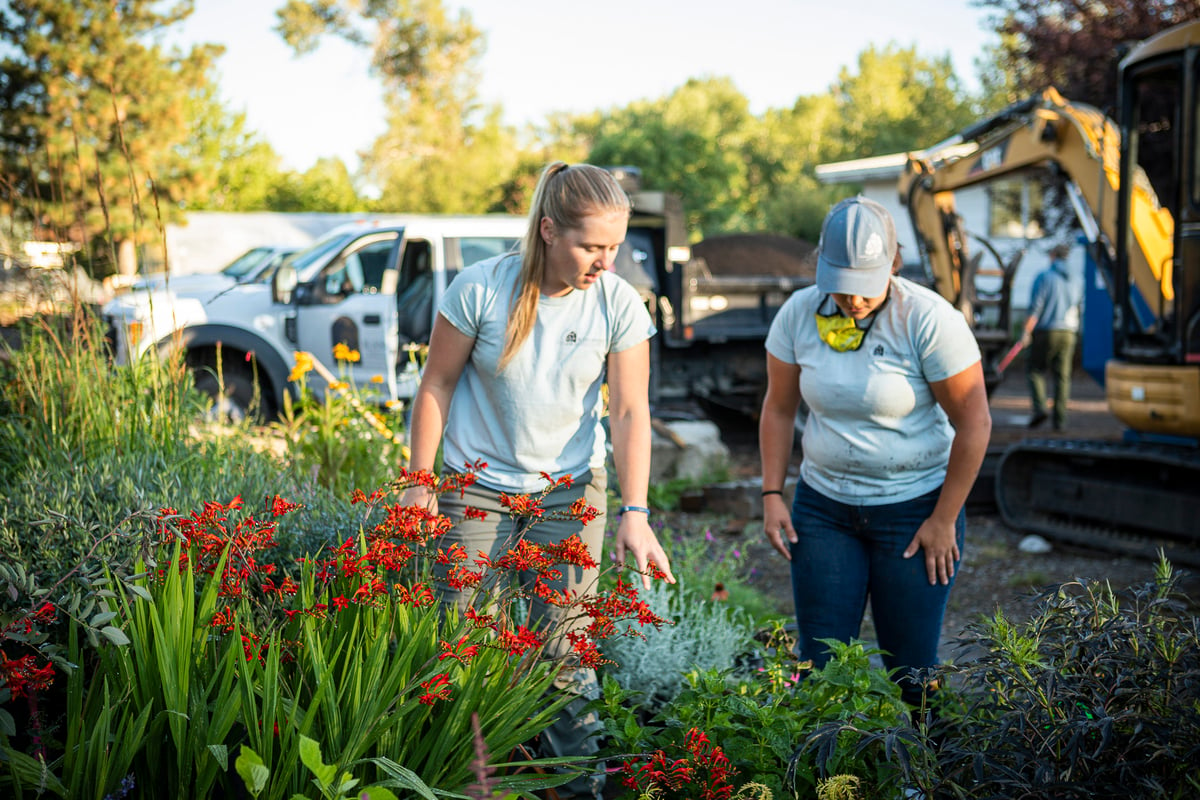 At Blanchford Landscape Group, we are committed to providing our team with defined career pathways that demonstrate how they can climb the career ladder.
Christian said: "In my opinion, there aren't many companies that can offer a great community for employees, good pay and bonuses, and bosses and management that truly value your well-being… it's just the perfect company."
Maddie said: "I enjoy working at a job that gives me lots of opportunities to grow and learn as well as time to vacation and relax in the off-season."
And to Maddie's point, many people do like landscaping jobs near Bozeman and Big Sky, MT because of the advantages of seasonal work. The article we've linked provides even more information on some of the things that our team likes to do in the off-season and why they like working seasonally.
Finding the Best Landscape Company to Work for near Bozeman or Big Sky, MT
Landscaping can be an incredibly rewarding career path for many reasons. It's a career where you get to truly make a difference in peoples' lives by enhancing their outdoor spaces and inspiring them to get outside. It's also an opportunity to be able to spend your time outside, too.

But it's important to find the right company to work for in order to get the most enjoyment out of your days. As with any job, there are going to be some companies that are a better fit for some people than others. If you truly want to get the most out of your career, you want to find the right match.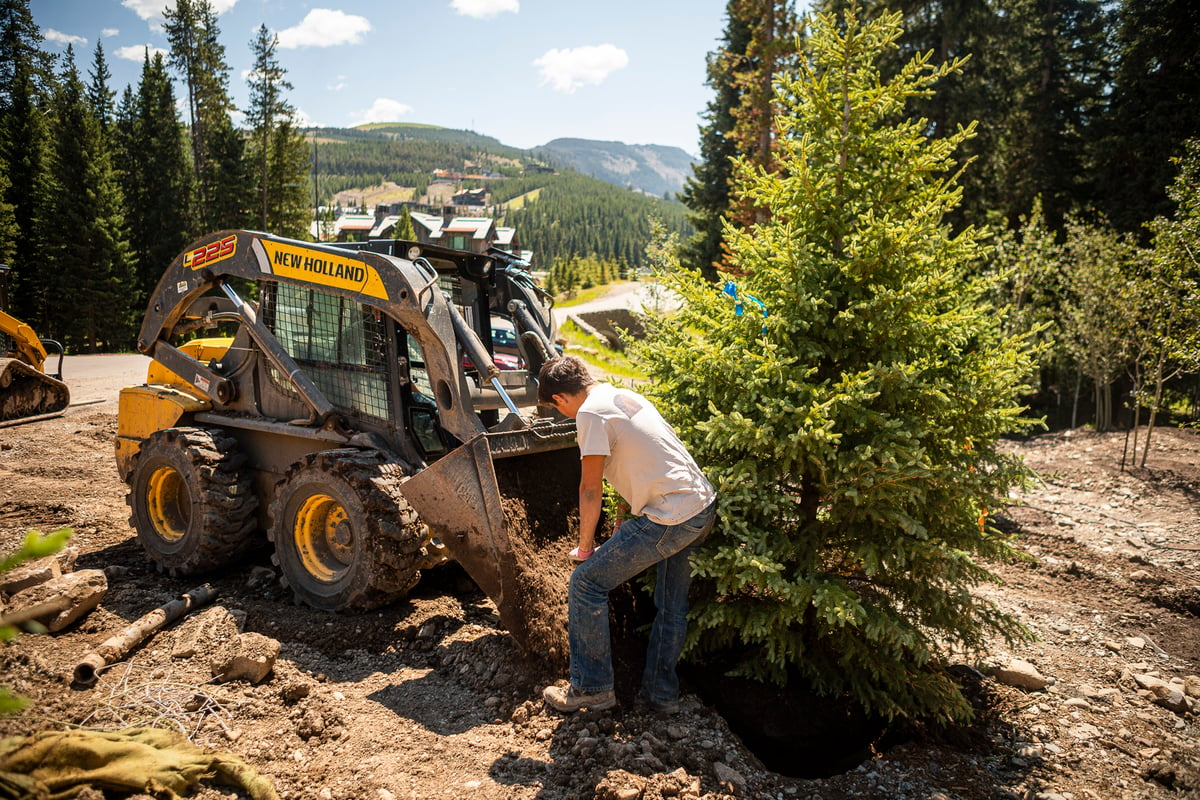 Now that you know some of the reasons why our team loves working for Blanchford Landscape Group, we hope that it will help you in making a decision as to whether we might be the right company for you. If you're looking for more information on what to look for as you search for landscaping jobs near Bozeman and Big Sky, MT, then this article also might help.

It goes more into some of the specifics that you should add to your checklist as you search for a company that "checks all the boxes." Things like a positive work environment, the opportunity for growth, and great pay and benefits are factors that you should seek out.
Finding a Work "Home" with Blanchford Landscape Group
At the end of the day, you want to be happy where you work. You want to have a voice and to feel like you're cared for and encouraged to grow.

At Blanchford Landscape Group, we care that our team has opportunities for advancement within the company. We want to be able to provide them with a roadmap for success so that they can actually see how they can continue to move up. We know that people don't want to get stuck in the same role forever.

The bottom line? If you're a good fit for Blanchford Landscape Group and we're a good fit for you, we want you to succeed.

We are always looking for good people who want the opportunity to build a career with us. As we grow comes continued opportunities to add to our team.

If you're looking for landscaping jobs near Bozeman and Big Sky, MT, and you're interested in Blanchford Landscape Group, we invite you to connect with us and start a conversation.