Landscaping can be an incredibly rewarding career path for many reasons. It's a career where you get to truly make a difference in peoples' lives by enhancing their outdoor spaces and inspiring them to get outside. It's also an opportunity to be able to spend your time outside, too.
As with any job, there are going to be some companies that are a better fit for some people than others. If you truly want to get the most out of your career, you want to find the right match.

That's why we're talking about how to find a landscape company to work for. We'll discuss what criteria you should be considering and help give you a sense of what might make one company different from another.

We respect that you are weighing your options as you consider landscaping jobs in Bozeman or Big Sky, MT and we want to help.
How to Find the Best Landscape Company to Work for in Southwest Montana
We know that when it comes to finding a landscaping job, your options are varied. But what are some things that might make one company stand out from another?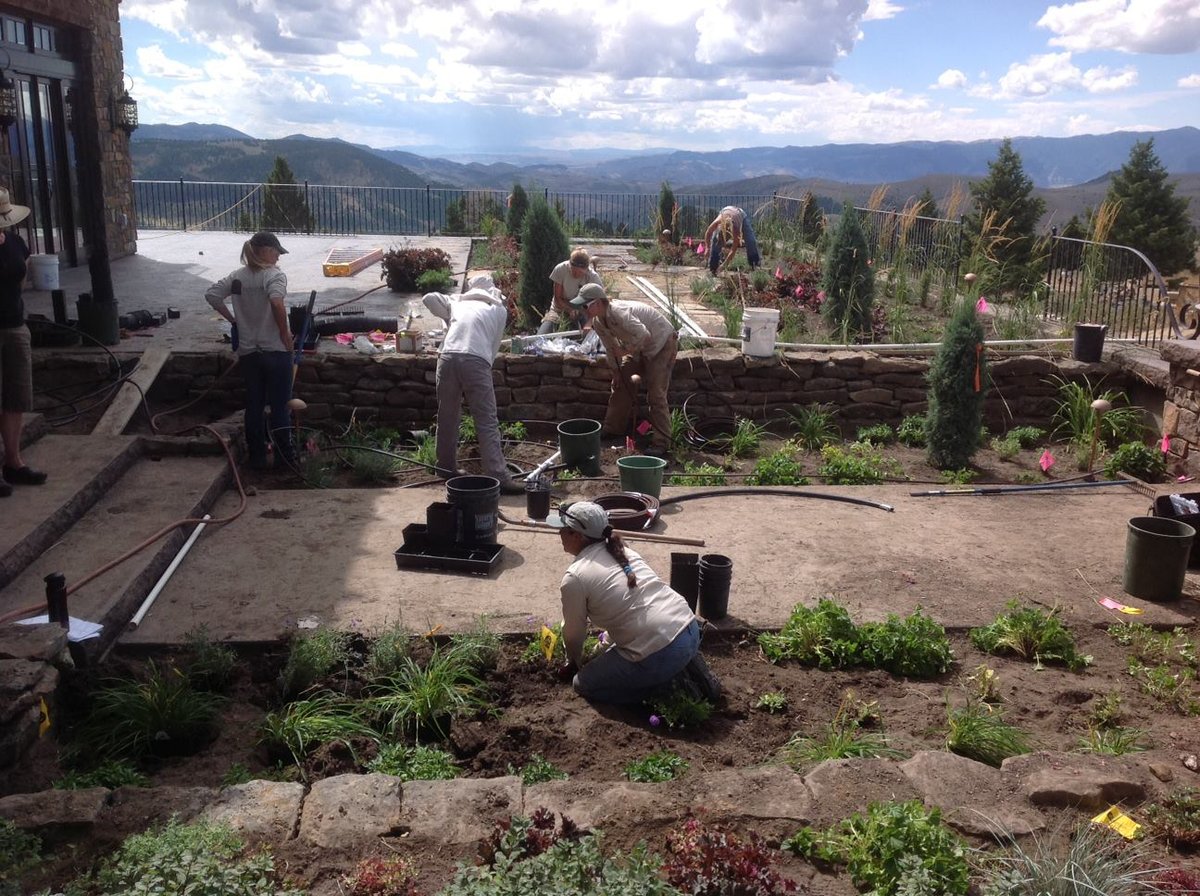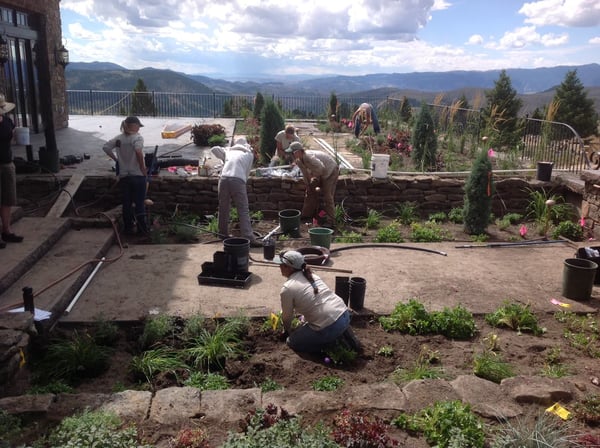 We've rounded up some factors to consider as you look for a landscape company to work for near Bozeman or Big Sky, MT.
Career Opportunities to Grow
Opportunities for landscape career growth are huge if you're someone who cares about climbing the career ladder. The reason why our industry sometimes gets a reputation for offering "dead-end jobs," is because some companies do not offer these opportunities to grow and advance. People sometimes do get stuck in one position for years.

At Blanchford Landscape Group, we are very clear about how our people can climb the ladder. We've even created very defined pathways that they can follow.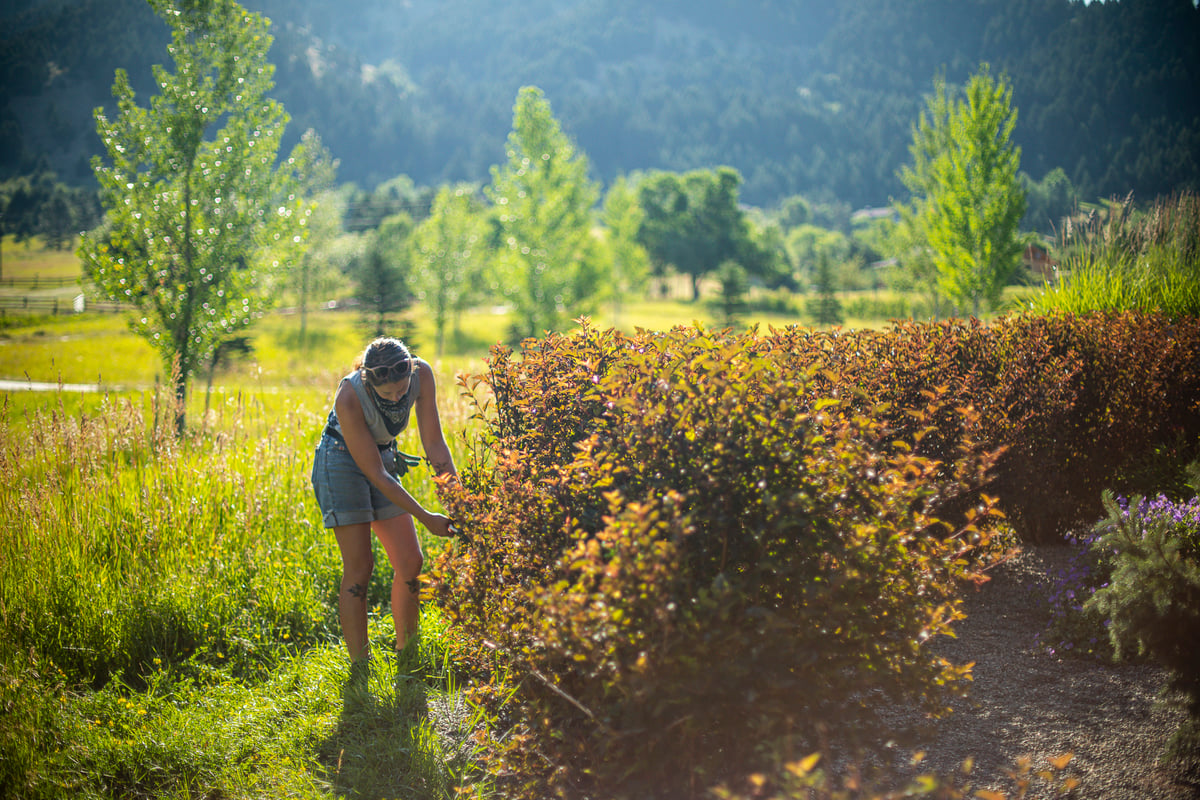 There should be no mysteries surrounding how you can get to the next level. We'll explain exactly what position you can start at and what it will take to get to the next one (and then the one after that, and so on). If you work hard and you demonstrate a willingness to learn, then we want you to continue to advance. We are committed to hiring team members for the long haul.

As we've said many times before, we want this to be more than just a job. We want it to be your career.
A Positive Work Environment
So many people throw around words like "company culture" that we know it has lost its meaning to some degree. Every company these days seems to claim that they have a great company culture. But if they have high rates of turnover then you know it's probably not true.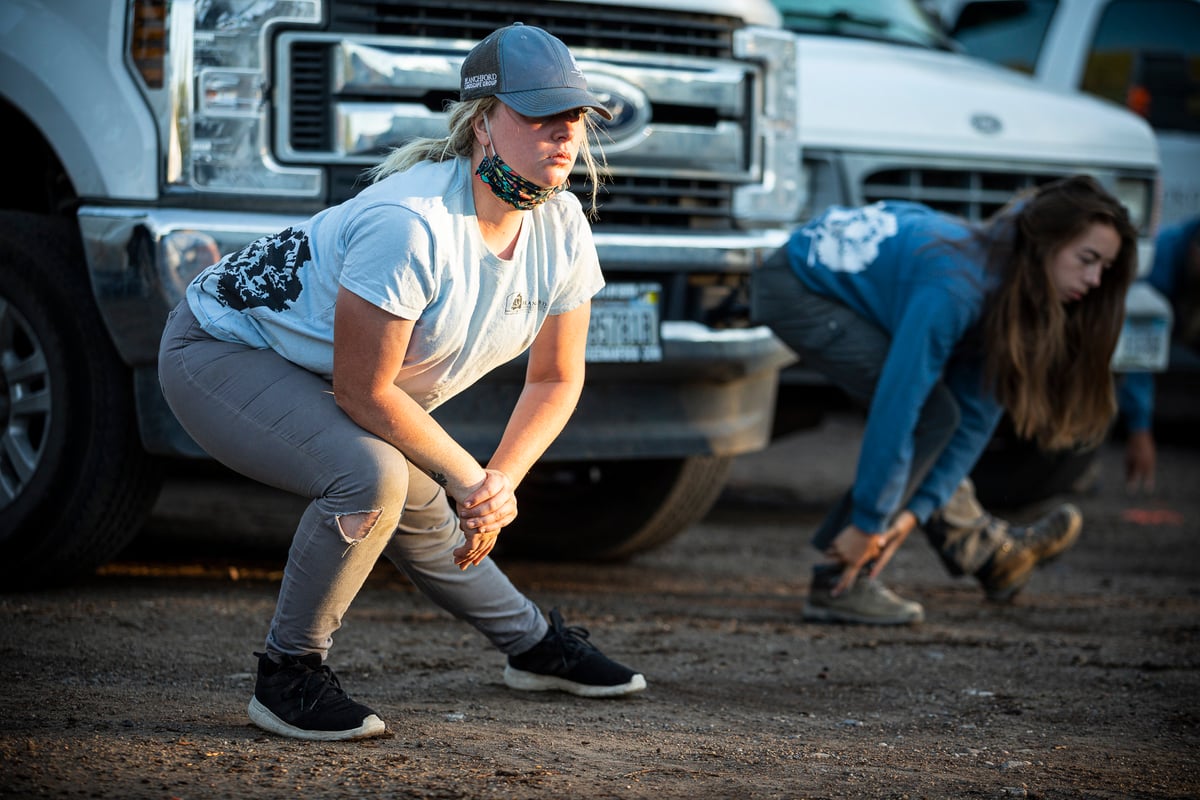 At Blanchford Landscape Group, we really do value our team members and we want this to be a positive place to work. We have a 75 percent or greater retention rate year after year, and we think that's largely due to being a company that cares. People enjoy working for us and they ultimately become part of our dedicated team.
Great Pay and Benefits
Of course, none of the above will mean much if you can't pay the bills. We understand that the cost of living isn't cheap and that good pay is important.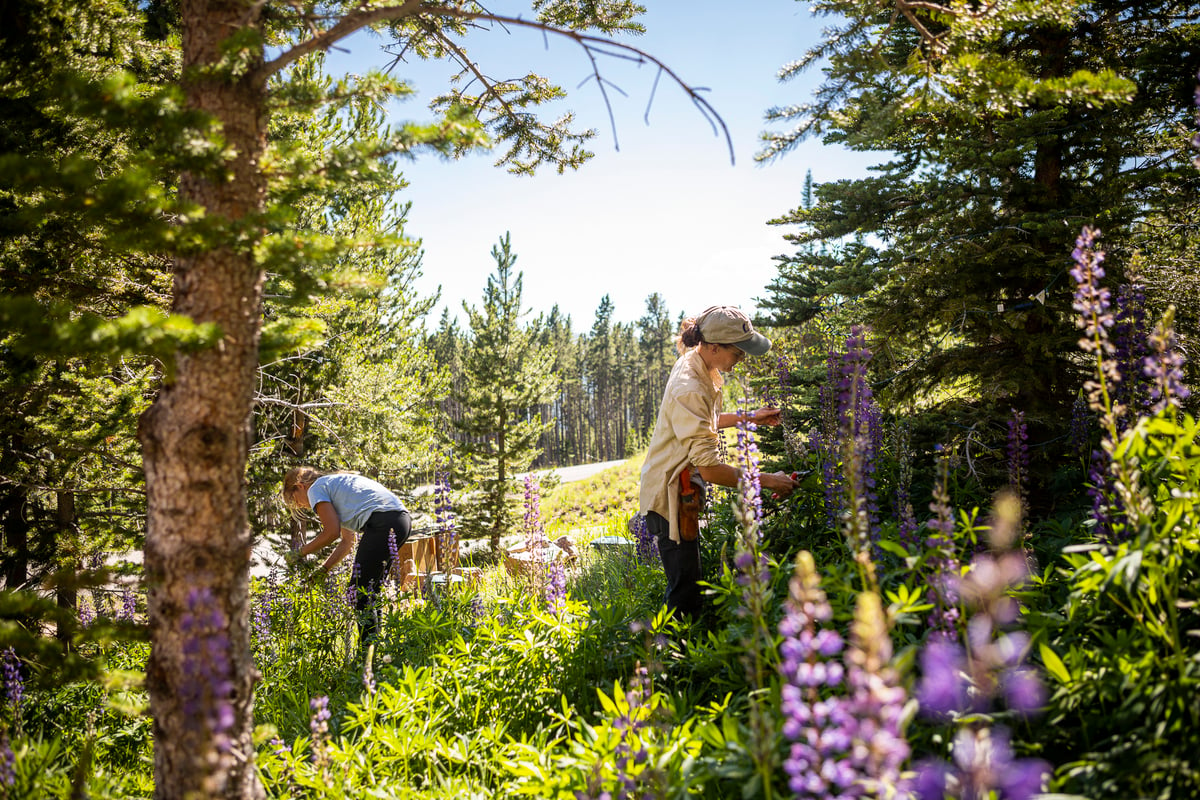 In addition to a competitive wage, we also offer paid time off, health insurance, a 401k, and a bonus program. Again, it comes back to the fact that we want this to be more than just a "job" for our team members. We want to help them support a career with us.
A Shared Love for the Outdoors
As you search for a landscape company to work for near Bozeman or Big Sky, MT, we know that you are probably someone who loves the outdoors.

That's why you are looking for a career where you do not have to be cooped up inside all day or chained to a desk. You get to be out in the fresh air appreciating the natural beauty of Southwest Montana.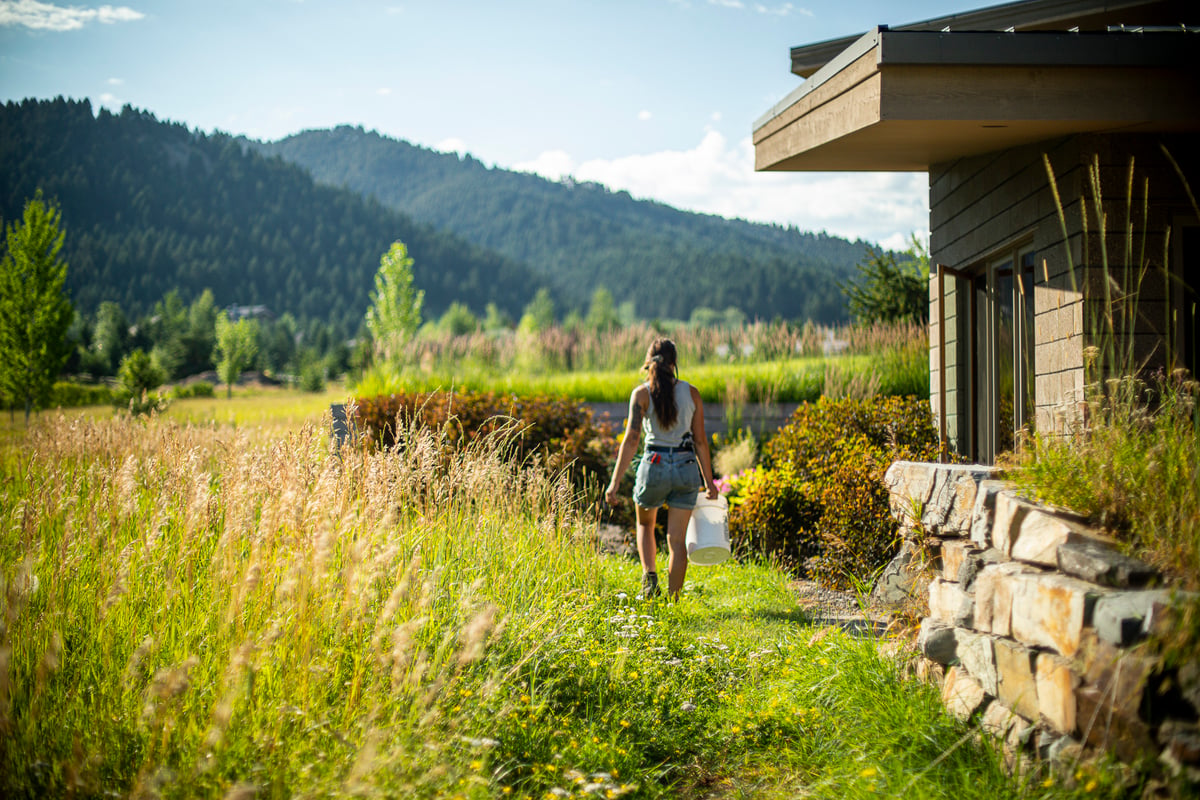 We too have a love for the outdoors. We do outdoor living so we are constantly in search of other folks who love the outdoors as much as we do.

We also think that landscaping jobs in Bozeman or Big Sky, MT can be the perfect choice for people who live the outdoor lifestyle, due to the work being seasonal. You'll be able to enjoy time off to do all the outdoor activities that you love.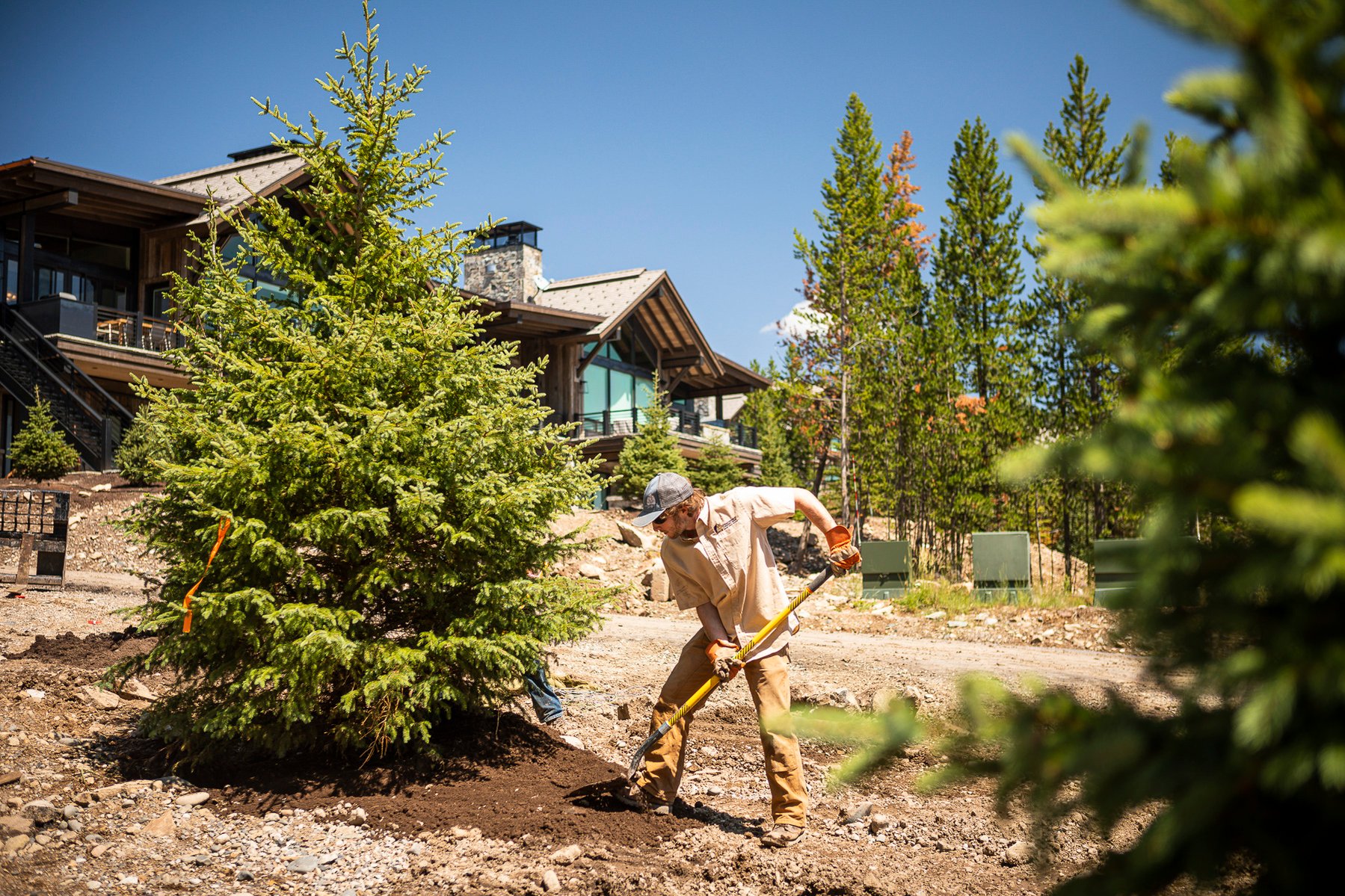 In fact, a large chunk of our team are transplants from other areas. They came here for the outdoor lifestyle including hiking, fishing, skiing, rock climbing, and more. And there's no question that they make the most of the winter season. Actually, they make the most of all seasons as there are always ways to enjoy the outdoors here in Bozeman and Big Sky, MT!
Coming to Work for Blanchford Landscape Group
As you can see, there are many great reasons to consider a landscape career and we hope that you'll consider one, specifically, with Blanchford Landscape Group. Landscaping often makes the perfect career for people who want to spend as much time outdoors as possible. One of the main reasons why our team tells us they love working for Blanchford Landscape Group is that they appreciate being able to spend every day in the great outdoors.

At Blanchford Landscape Group, we care that our team has opportunities for advancement within the company. We want to be able to provide them with a roadmap for success so that they can actually see how they can continue to move up. We know that people don't want to get stuck in the same role forever.

The bottom line? If you're a good fit for Blanchford Landscape Group and we're a good fit for you, we want you to succeed.

We are always looking for good people who want the opportunity to build a career with us. As we grow comes continued opportunities to add to our team.

If you're looking for landscaping jobs near Bozeman and Big Sky, MT, and you're interested in Blanchford Landscape Group, we invite you to connect with us and start a conversation.