Your outdoor living area is an important space. It's what brings you outside to enjoy the beautiful Southwest Montana scenery and immersion in nature. The gorgeous mountains, wildflower meadows, and the local wildlife are likely all reasons that drew you to Montana in the first place.
But being able to fully enjoy your outdoor living space boils down to ensuring that the area comes together the way that you've dreamed it would. That means hiring a professional landscape designer who does amazing work.

Of course, you might be surprised that some landscape companies don't even work with professional landscape design—or perhaps don't make it the priority that it ought to be.

In this article, we're talking about some of the key reasons why you should hire an experienced landscape design professional when completing your outdoor living space.
1. You Want to Make Sure Every Detail is Covered
As we said, your outdoor living area is an important space and when it's finished, you want to make sure that you're happy with everything. That means ensuring that every single detail is covered.

Too often, landscapers don't "sweat the small stuff." But it's often those "small details" that really come together to make your outdoor living project amazing. This is something that a professional outdoor designer will be thinking about.

For example, one of the key aspects of enjoying an outdoor living area is the "view."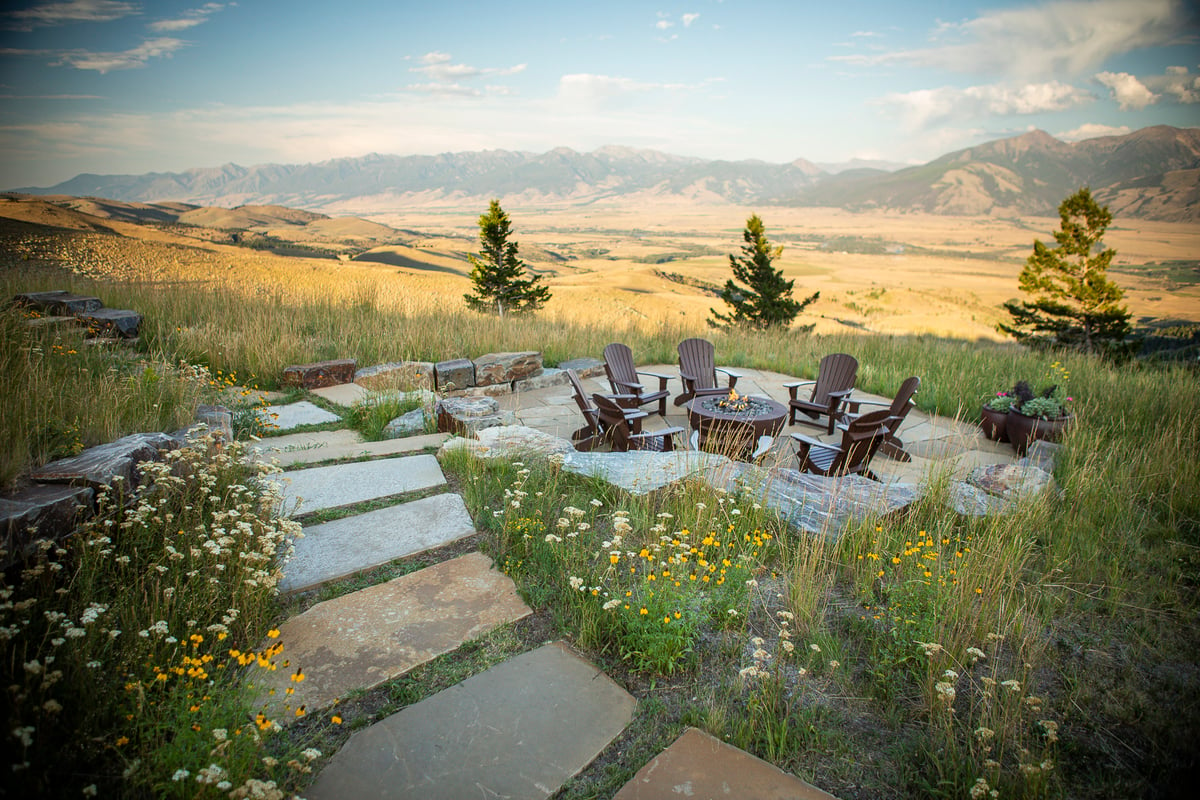 People want that picturesque, scenic view from a patio, a deck, or even from inside of the home—and Montana has some of the best to offer. And this happens to be an area where a landscape designer can have some really helpful input.

Sometimes it's the landscape itself that homeowners want to see. If there will be a wildflower meadow installed or maybe some attention-grabbing trees, this might be part of an appealing view. But the last thing that you'd want is for elements of the landscape like trees or even added structures to block the view. These are thoughts that need to go into the planning stage ahead of time with a landscape designer.

Another detail that homeowners often desire is a landscape that celebrates nature. In other words, you want to be able to enjoy the natural surroundings to the fullest. That includes making sure that your new landscape design blends seamlessly with what's already there. It should also be a design that takes local wildlife into account.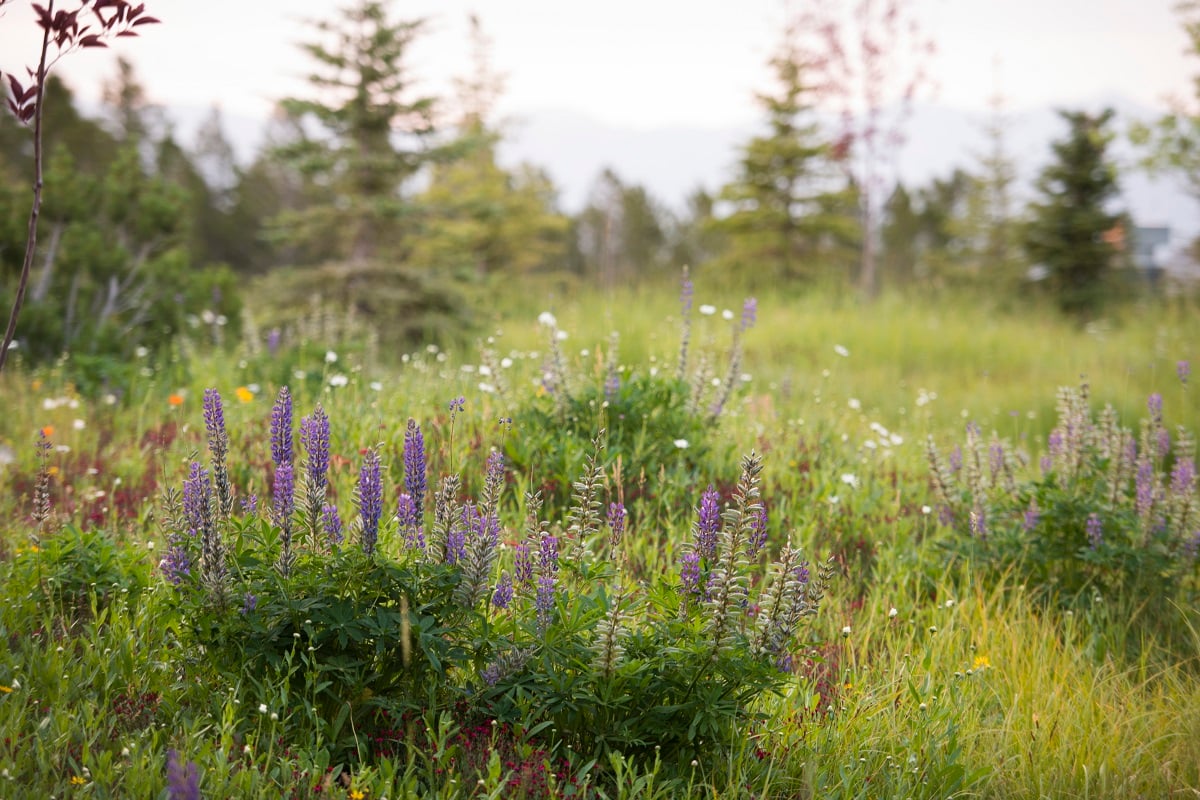 While you want to be able to enjoy the local wildlife and you certainly want to protect them, you also don't want them to completely destroy your landscape. In landscaping with nature, we will take into account how the local wildlife will be able to "use" the space without causing damage. On many of the properties that we work on, wildlife roams freely. So, we need to be creative in our thinking.

All of these types of details are important. To ensure that every single detail is covered in-depth, Blanchford Landscape Group has a five-step landscape design process that is incredibly comprehensive.
At Blanchford Landscape Group, we believe that outdoor living spaces should appropriately respond to three primary elements.
The lifestyle needs of the client
The architecture of the home
The immediate environment of the site
We believe that when all three of these factors are weighted equally and blended with sound design principles, we are able to create an authentic outdoor living experience. But this simply cannot be achieved without landscape design. In fact, landscape design is really at the heart of the entire process.
2. You Want to Make Sure that Your Space has all of the Amenities
Part of ensuring that every detail is covered (as talked about above), is also making sure that you have all of the amenities you desire. There are so many different possibilities and choosing what you want (and what suits your space) is ultimately what makes your outdoor living area unique.

Of course, some landscape designers don't talk about "all the options." They might only discuss what they're accustomed to designing and comfortable building.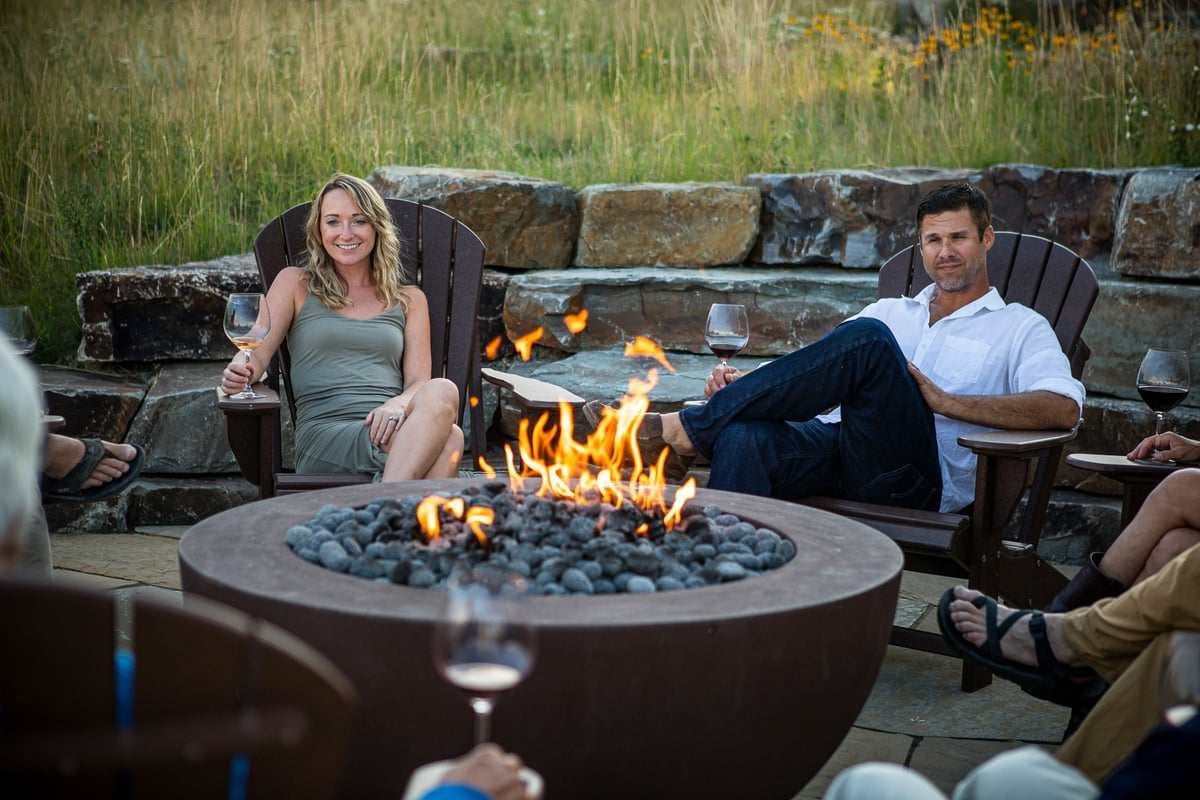 Unfortunately, this can mean your space will fall short of what you've dreamed.

In reality, there is a pretty long list of amenities that can be incorporated into an outdoor living area to make it unique. We've covered them in-depth in the article above, but just to give you a preview, some of those ideas include:
Patio, walkways, and other hardscape areas
Fire and water features
Outdoor kitchen
Hot tub area
Landscape lighting
Landscape plantings
Seasonal garden containers
Lawn areas
Recreation zones
At the end of the day, your outdoor living area should be able to be whatever you want it to be! Ensuring this happens means ensuring that you are getting good design work.
3. You Want to Be Happy (and Have NO Regrets)
In the end, all of this adds up to being happy when your outdoor living area is finished. Few things would be more frustrating than investing time, money, and energy into having an outdoor living space created only to be unhappy with certain aspects of it when it's finished.

Ultimately, the goal is to end up with a space that brings you outdoors more often, not cause you any sort of stress because you're unhappy with how it came out.

This is why a landscape design professional is so important.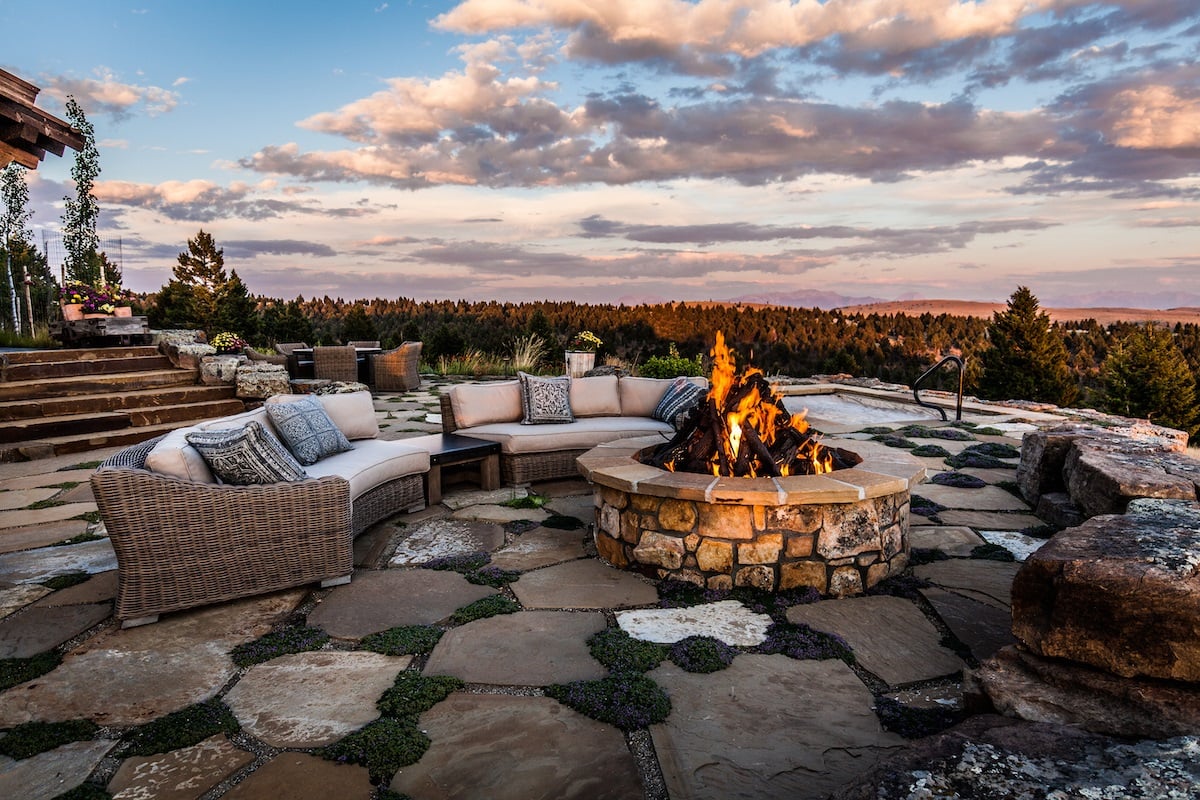 There shouldn't be any surprises at the end. You should know exactly what you're getting from the start (and you will when you work with a great designer).

As we mentioned, our landscape design process is quite comprehensive and includes five separate steps. But it all begins with an in-person meeting to discuss your ideas. After all, this is your space. While we'll have suggestions that you might not have thought about, we want to bring your vision to life. A lot of times, when people are unhappy with a landscape project that someone else built, it's because they imposed too many of their own ideas on them.

We ask our clients to share some of the inspiration that they have for the project including images that they might have pulled from magazines or online sites like Houzz or Pinterest.

Usually people like one element from one photo and something else from another. This is how your personalized dream will start to take shape.

Once your landscape designer has a strong idea of exactly what you're looking for, the project will move into actual planning phases (base planning, conceptual planning, and final planning).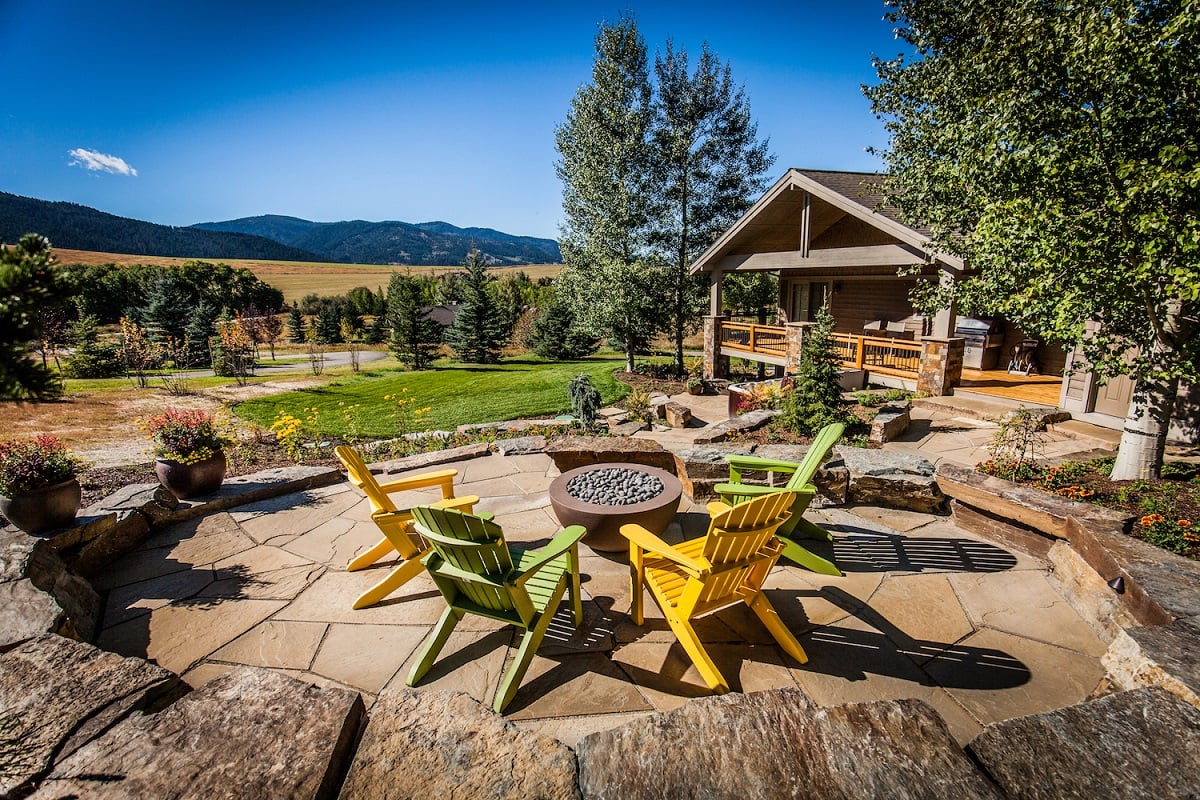 During these stages, we're digging into the technical aspects of the job. We know what you're looking to achieve—now how can we ensure it happens from a logistical standpoint?

This will include gathering key data and information to make sure your project comes together the way you want. These include the following.
Site surveying
Site measuring
Site inventory
Site analysis
Developing a digital base plan
Looking at codes
Any additional project research needed
We'll then use all of that information that we gathered along with your wants/needs/dreams and we'll come up with a conceptual plan presentation. Budget is also a factor that will dictate what goes into that design.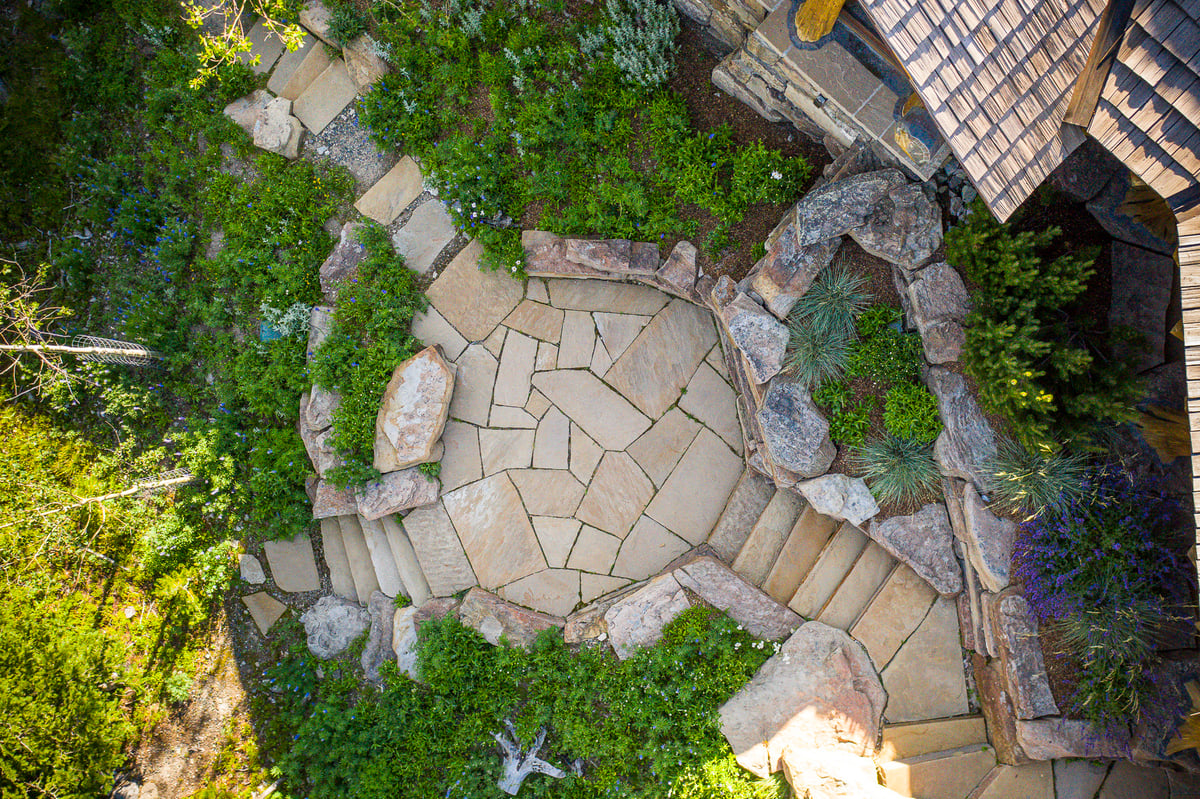 Once we have all of that information, we will move into a final design stage and then run everything by you again for final approval. All of this is completed before actually moving into the building phase.

With such a comprehensive process happening before the build, it's clear to see how you are not only very involved in the process but will be happy with the end result. There won't be surprises because you've already been involved each step of the way.
Partnering with a Landscape Design Professional Who Ensures the Best Results
While we take design seriously, it's important to recognize that not all landscape companies in Southwest Montana operate that way. We feel that choosing a landscaper that does take the time to go through all of these steps will ensure that you get the project that you truly desire.

This is why it's important that you choose wisely.

By investing in a landscaping company that cares deeply about your landscape design and puts the time and effort into ensuring it's right, you set yourself up for success. When it comes to something as important as your outdoor living area, it's simply not risking it to anything less than the best.

Are you ready to get the process of bringing your outdoor dreams at your Bozeman or Big Sky, MT home to life? Let's connect and talk about your project. Then, we can meet and begin talking about your ideas. We can't wait for you to enjoy a beautiful outdoor living space.