Landscape lighting can be the difference between having a property you can enjoy in the evening hours, after the sun has gone down, and one that is in the dark. The right landscape lighting not only makes your property look great (aesthetically speaking), but also makes it highly functional. Lighting is important for safely navigating your space in the dark and for preventing trip-and-fall hazards, particularly on stairs.

If you're thinking about adding this feature, you might be wondering what it will cost to install landscape lighting. As a wise consumer, you'd like to have some idea of what you can expect to spend and also understand what goes into the landscape lighting installation cost.

Though there are a lot of factors that can cause the cost to vary, we want to be able to provide some general information that will at least give you a ballpark idea of where you'll end up if you choose to invest in landscape lighting. We also want to help you understand what goes into the cost so that you can understand exactly what you're paying for.

Here's what you ought to know if you're considering outdoor lighting for your Bozeman or Big Sky, MT property.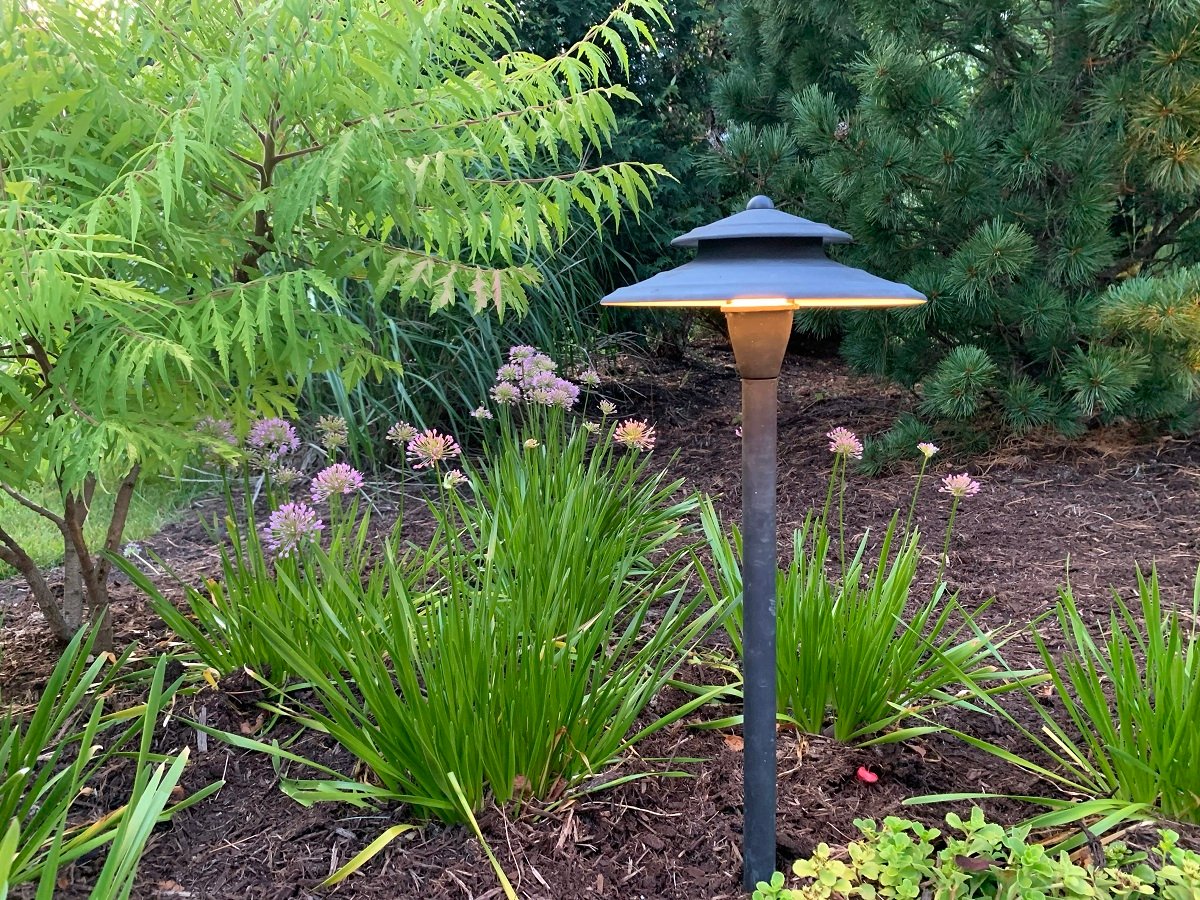 What Does it Cost to Install Landscape Lighting?
Just to give you a basic idea of the cost of landscape lighting, generally speaking, it's usually somewhere around $400 to $600 per lighting fixture, installed.

This can vary a bit depending on exactly what you're looking for. A lighting fixture on a post in the ground is not as expensive as building landscape lighting into a retaining wall or mounting it to boulders. But it will generally still fall somewhere in that range.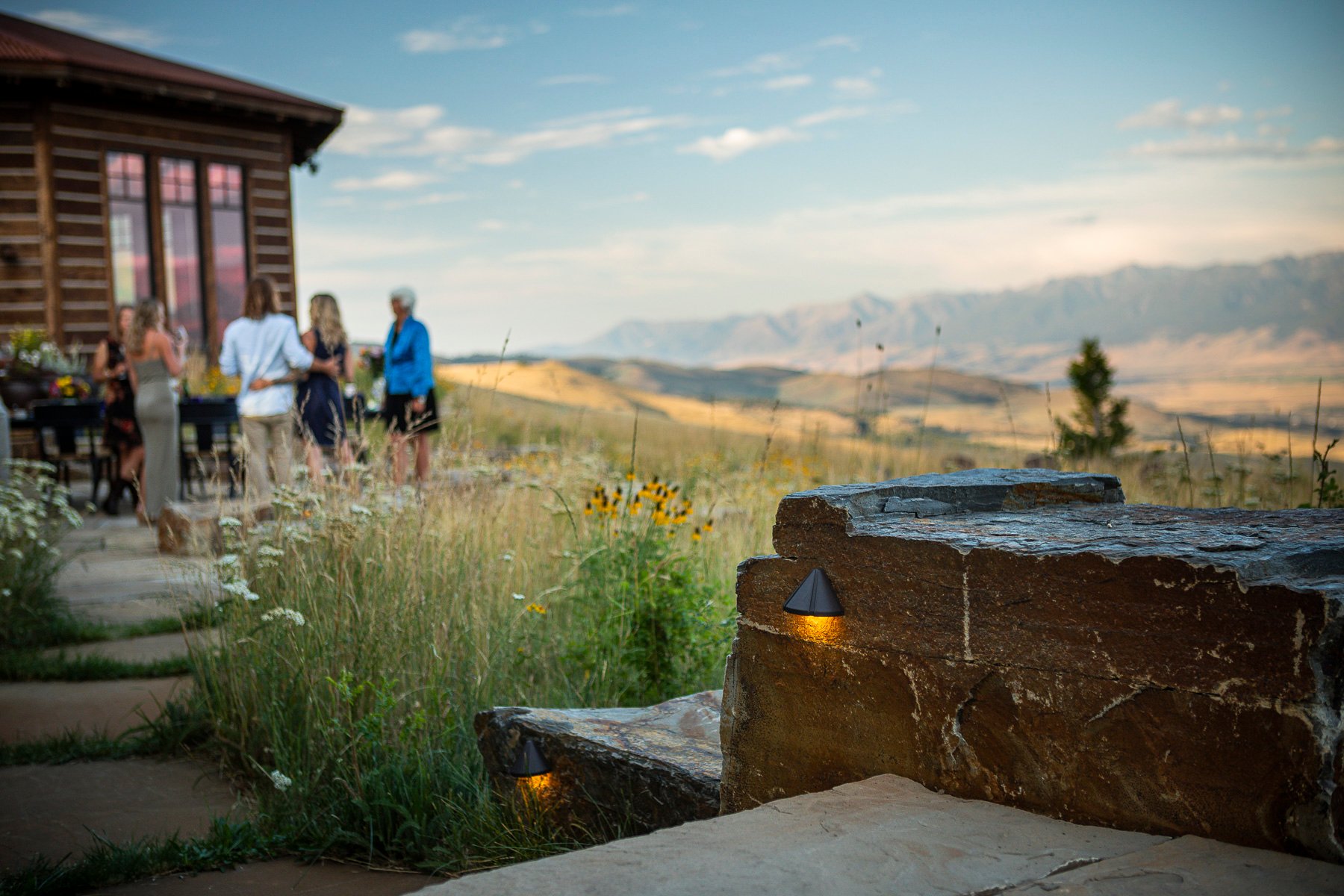 For the beauty and functionality that comes from landscape lighting, most homeowners see it as a small price to pay. Once you've gone through the investment and process of having an outdoor living area installed, you want to be able to maximize your time there. This is exactly what landscape lighting will allow you to do.

It's worth mentioning that with outdoor lighting, "less is more." So, it's not as though you're going to need a tremendous number of lights all over the place.

Here in Bozeman and Big Sky, MT, we understand that a huge draw to the area is the nighttime sky and the ability to see so many stars. The last thing that you want is for your landscape lighting to cause light pollution and impact your view.

Excessive lighting also takes away from the aesthetics. You just want a pathway that is well-lit enough to be able to safely navigate it in the evening hours, you aren't trying to land a plane! We joke, but you've also likely seen a pathway that is lit up with so many lights that it really does look like an airport runway. That's why it's important to work with a landscape designer who knows how to install "just the right amount of light." There is certainly an artistic side to the installation of landscape lighting.
What Value Do I Get Out of My Landscape Lighting Investment?
For the investment you make in landscape lighting, you're getting the newest and best technology. At Blanchford Landscape Group, we are exclusively offering LED lighting, which is the latest in lighting technology.

It's important to know that outdoor lighting has come incredibly far from what you might be familiar with in the past.

For one, LED landscape lighting vastly outperforms traditional, incandescent lighting. That means you'll be saving money on your electricity bills and maintenance expenses since it's a superior product.

There's also so much more that we can do with LED lighting.

Each fixture can be set up to be operated independently so that you can adjust the brightness of each and every fixture. This helps you to set up the exact lighting scene that you prefer (and change it as needed).

In addition to using superior technology, we're also using superior lighting fixtures. These are not the cheap fixtures you could pick up at the local hardware store. We're using top-quality, professional-grade fixtures that are made to withstand the harsh weather conditions we are often faced with here in Bozeman and Big Sky, MT.
What is the Cost to Install Landscape Lighting Fixtures in the Future?
Going forward, once you have all of the infrastructure in place, adding a light here or there as your needs evolve and change, will be no big deal. The power supply is already there and adding an additional light or two as your needs change will be relatively simple.

On that note, it's worth mentioning that we do recommend a lighting system with electrical wiring.

Occasionally we get asked about solar-powered lights but we have yet to find one that even comes close to matching what an LED system can do. Most solar lighting fades and just doesn't offer enough light. It's also not adjustable the way that an LED system is. You want to have total control over your lighting but with solar, you won't get this. You're much better off having a hard-wired system that you can fully control from a smart device.
Choosing the Best Landscape Lighting Company in Bozeman and Big Sky, MT
As with most things in life, you tend to "get what you pay for." The same is true for the cost to install landscape lighting. You can probably find some companies who may install lighting for less money, but you have to ask yourself what you're going to get.

For one, the quality of the fixtures might be subpar. Plus, there are still some companies that work with outdated incandescent lighting. And, as we've mentioned, installing landscape lighting really does take both skills as well as an eye for design. Not all landscapers understand the fact that with lighting, less is more!

At Blanchford Landscape Group, our design process is comprehensive because we recognize how important it is that we create outdoor living spaces where every detail counts. The same is certainly true for installing landscape lighting!

We know that the right lighting can be the difference between fully enjoying your space in the evening hours or finding it unusable or less attractive. That's why we're committed to helping you make the best design decisions that will allow you to enjoy every minute in your outdoor space.

Are you ready to get the process of designing your landscape lighting at your Bozeman or Big Sky, MT home? Let's connect and talk about your project. Then, we can meet and begin talking about your ideas!