The right landscape lighting design can add a serious wow factor to your landscape. By lighting up key architectural features of your home or some of your beautiful plant material, you can add tons of interest and appeal. Landscape lighting will also make an outdoor living area more functional. Instead of being limited to using the space during the daylight hours, you can also extend the fun into the evening.

If you're going to get the most out of lighting, it's important that it's done right. We find that homeowners sometimes assume landscape lighting is as simple as adding a few spotlights or a few path lights around their property—so they tackle it on their own. But there are some common DIY landscape lighting mistakes that can arise when you take this approach.

Here are a few landscape lighting mistakes that we commonly see in Bozeman and Big Sky, MT and how you should be able to avoid them with a professional.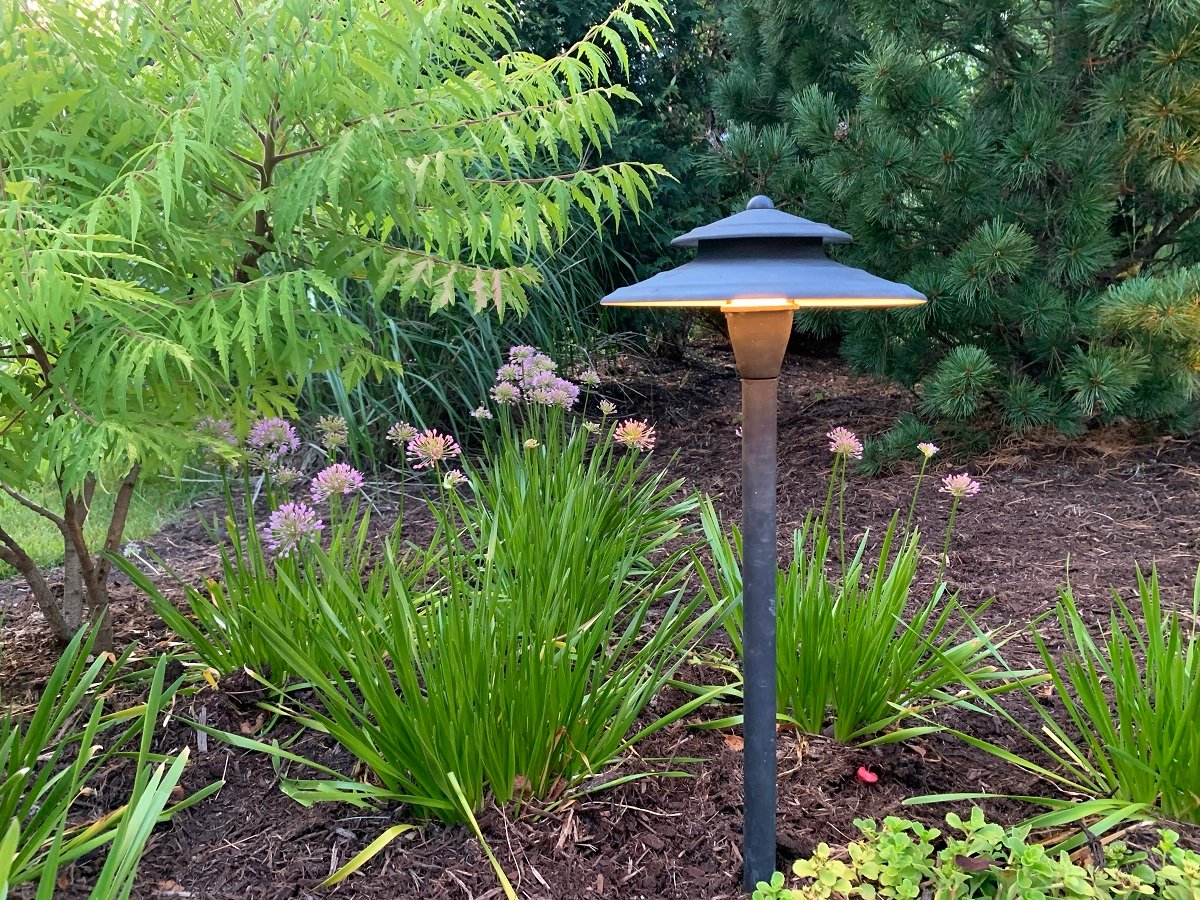 Landscape Lighting Mistake # 1: Adding Too Much Light
We've talked before about how "less is more" when it comes to landscape lighting. But we quite commonly find that people add too many lights when performing DIY landscape lighting. It might not always be that they have too many fixtures but that they're using too high of a lighting setting. Store-bought spotlights might have a single setting—and it's BRIGHT.

Setting up too many (or too bright) lights can begin to create an "airport runway look." You're not trying to land a plane! But you could inadvertently create this look.

Too much lighting is also a light pollution issue.

Here in Montana, we want to do everything that we can to avoid light pollution. One of the many reasons that people love their homes and vacation homes here in Bozeman and Big Sky, MT is because of the gorgeous night sky. People love looking at the stars and we don't want to do anything to have a negative impact on that experience. But if you have too many lights around your property (or they're too bright), it can be detrimental to nighttime stargazing.

Although this is a common "DIY mistake," the truth is, it can happen with professionals, too. We have always said it takes an "eye for design" to create a gorgeous and strategic landscape lighting design. Not all pros are experienced enough to do this.
Landscape Lighting Mistake # 2: Failing to Hide the Fixtures
On this same token, it's also worth mentioning that a skilled professional will be able to "hide" the fixtures so that they aren't on display. Being able to see a bunch of lighting fixtures takes away from the natural appeal. You want the light but you don't necessarily want to see (or know) where it's coming from!

One unique way that we integrate lighting into an outdoor space while simultaneously hiding the fixtures is to incorporate the lighting into boulders. We've also used plant material to incorporate landscape lighting into a space in a subtle (and hidden) but effective way that doesn't detract from the aesthetics.
Landscape Lighting Mistake # 3: Using Outdated Lighting Technology
Lighting has come so far in recent years. But many DIYers and even some so-called "pros" are still using outdated landscape lighting technology.

Nowadays, a professional landscape lighting design will incorporate LED light bulbs. LED stands for light-emitting diode. While traditional incandescent and halogen bulbs heat a piece of wire to emit light, LED bulbs emit light when electrical current is passed through. It's a low-voltage option which will last longer, be more durable, and be more energy efficient (meaning your energy bill won't rise significantly).

At Blanchford Landscape Group, we have moved exclusively into offering LED lighting, as traditional lighting is subpar to the newest technology.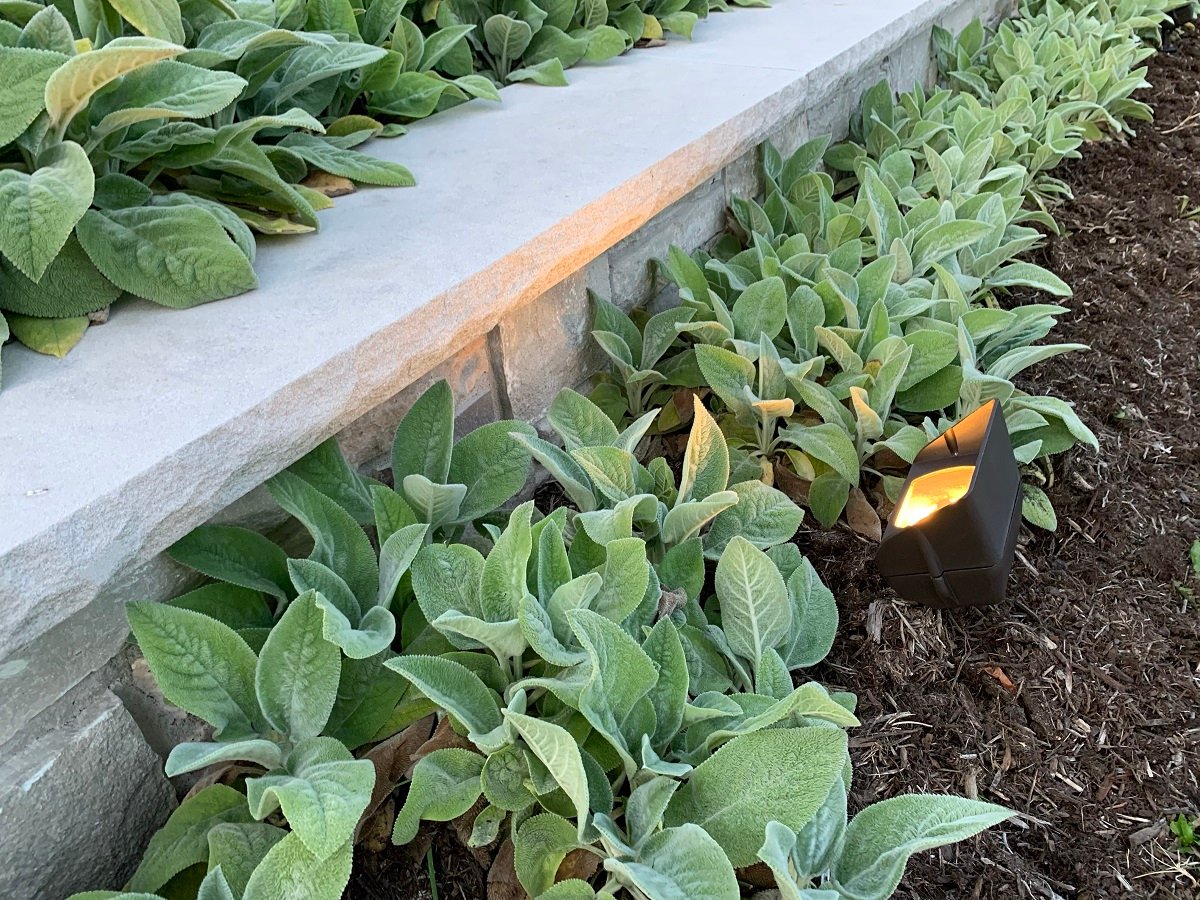 Landscape Lighting Mistake # 4: Skimping on Fixtures
In addition to using the best technology, you also want to ensure you're using the best fixtures. While the landscape lighting fixtures you can buy in big box stores will be made of cheaper materials, a professional will only use high-quality fixtures made of a material such as bronze powder aluminum or steel—materials that not only look nicer but will hold up better as well.

As with most things in life "you get what you pay for."

By investing a little bit more in higher quality products you'll not only get a result that looks better, but one that functions better, too. Instead of having to go in and replace products, you'll have something that will hold up for the long haul.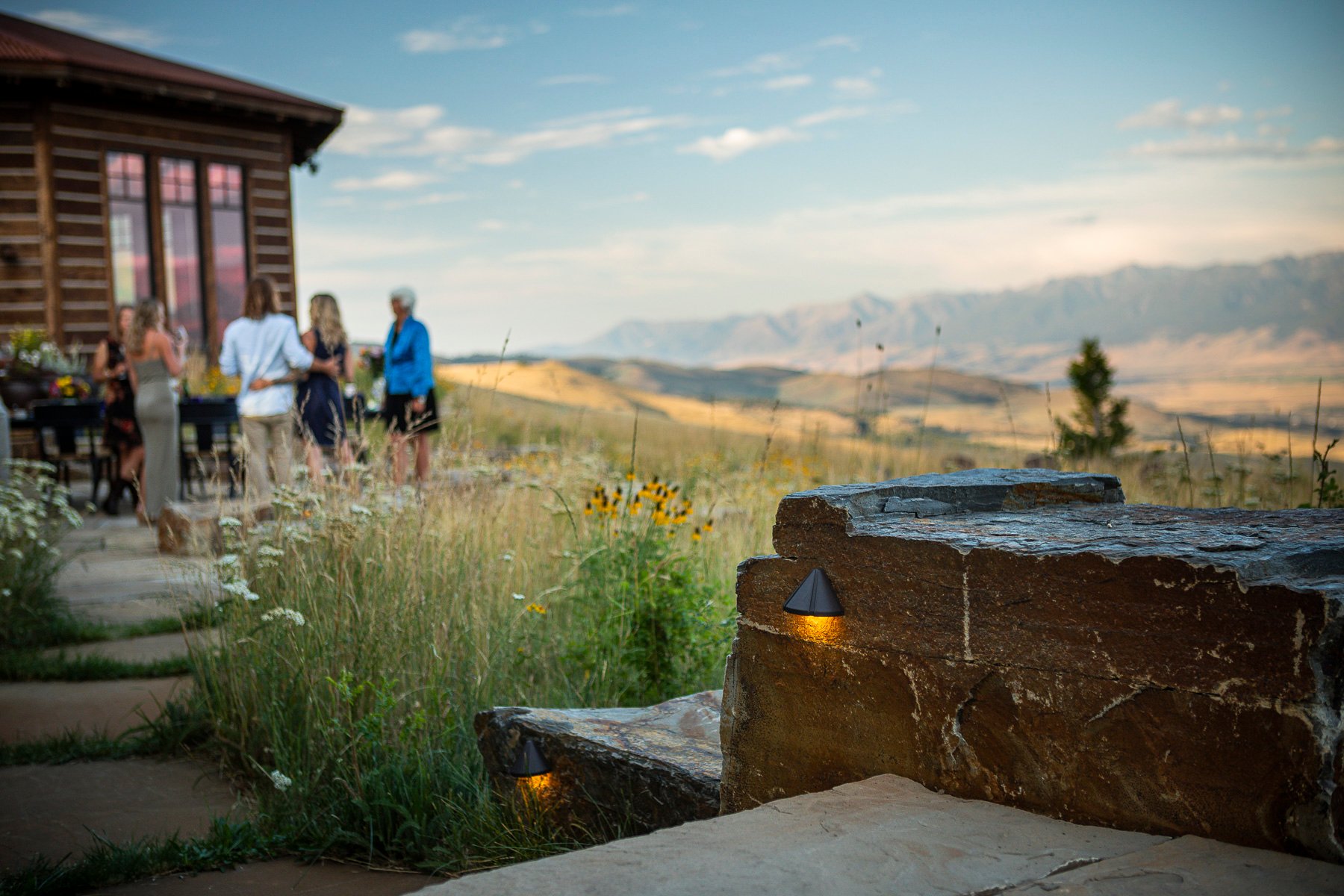 Landscape Lighting Mistake # 5: Installing Lights in All the Wrong Places
Strategically placing lights is important to the success of an overall landscape lighting design. As we mentioned before, there really is a need for an "eye for design" in the process. If you truly want to get the most aesthetic appeal, there must be lots of planning.

But it's important for functionality, too. You can't just put a light here and another one there without much thought. There has to be a strategic plan in mind if you're going to get the most out of the layout.

Different lights can also serve different purposes.

For instance, on the front of your home, a professional will know how to incorporate a landscape lighting design that highlights some of the key architectural features of the home itself. The trick with this kind of lighting is to hide the fixture. You don't want to be able to see where the light is coming from but instead, you want to just see a soft glow.

Whether it's amazing trim work or beautiful stonework, the right lighting selection can light up the features that really deserve to be showcased.

A professional will also be able to employ lighting techniques that aren't easily achieved with DIY landscape lighting. For instance, downlighting is a specific lighting technique that simulates the light of the moon by having lights shine down on the space from above. When mounting lights to trees to create a downlighting effect, it can also produce really unique effects as the lights shine through the branches and the leaves.

Unlike uplighting, which contributes to nighttime light pollution, downlighting won't negatively impact your view of the sky.

Another consideration with lighting placement is safety and security. If one of your lighting purposes is to make your space more safe and more secure, then you want to be sure that your lights are being installed in locations where you can maximize this benefit. For instance, lighting can reduce slips and falls by ensuring that walkways (particularly those with steps) are properly lit.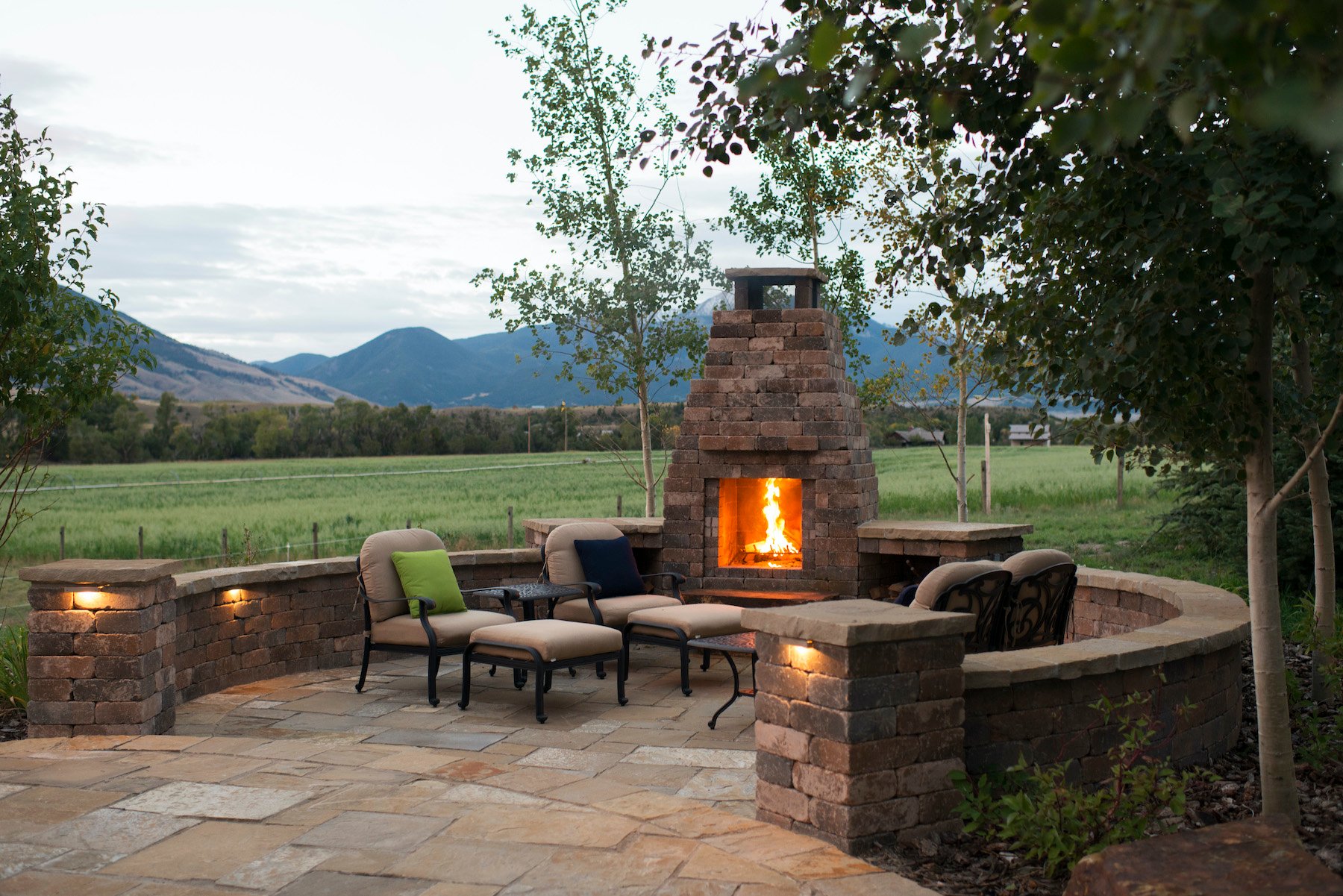 Landscape Lighting Mistake # 6: Failing to Consider Wildlife
As with any outdoor solution incorporated at your Bozeman or Big Sky, MT home, the local wildlife must be a consideration. One unique challenge that is posed by the landscape lighting design of Bozeman and Big Sky, MT properties is the fact that we must take local wildlife into account. We rarely use landscape lighting on stakes in the ground because inevitably a moose or another animal will step on it and break it.

When you work with a professional, they should be implementing creative solutions to hide the lighting fixtures so that they aren't destroyed by roaming wildlife.
Choosing a Professional for the Best Landscape Lighting Design
At the end of the day, there is a huge difference between a DIY landscape lighting project and one that has been completed by a pro. There really is so much that goes into creating a highly strategic and truly stunning design. And you can see the difference! Getting fixtures in the right places and lighting things "just the right way" is critical. It requires creativity and an eye for design.

Getting the results that you're after will ultimately come down to choosing a company that is skilled at landscape lighting. That's not the case for everyone. There are plenty of companies that don't take landscape lighting seriously. If you truly want to get the most out of your investment in lighting, it is important that you make a wise choice.

While high quality, professionally installed landscape lighting can be a substantial investment, it's one that can also be incredibly valuable and enhance your use and enjoyment of your outdoor space.

At Blanchford Landscape Group, we can help you get just the right lighting design to perfectly suit your property. We invite you to find out more about landscape lighting and how it can transform your yard. It's a wise investment that you won't regret.

Are you ready to get the process of designing your landscape lighting at your Bozeman or Big Sky, MT home? Let's connect and talk about your project. Then, we can meet and begin talking about your ideas!