Are you someone who is in search of a landscape crew job near Bozeman or Big Sky, MT? You might be someone who loves spending time outside and is wondering what working for a landscaping crew would be like.

It just might be the perfect job fit for you! After all, there aren't too many jobs where you get to spend time outside, enjoying the natural beauty of Montana.

To help give you an idea of what it would be like working as a landscape crew member with Blanchford Landscape Group, we've put together this article. While the day-to-day responsibilities might look different from one company to another, this will give you a sense of what it's like to come work for us.


Two Paths for a Landscape Crew Member
Before we get more into what the day is like for a landscape crew member job, let's talk about two different paths that crew members could take here.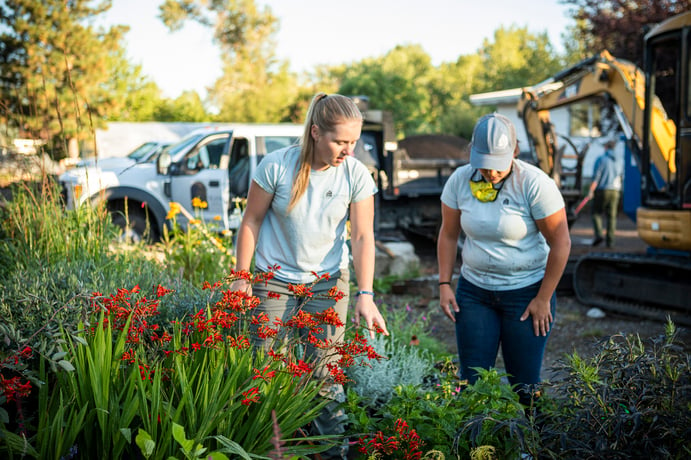 It all comes down to our two key divisions: Garden Services (maintenance) and Design/Build.

Here are some of the expectations that we have for crew members in our Garden Services division.
Reliability
Hardworker
Desire to learn
Follows direction
Respects others
Additionally, some of the work skills that we look for in a Blanchford Landscape Group Garden Services crew member include:
Basic hand tools
Small power tools
Truck driving
It's quite similar for the Design/Build crew members in terms of expectations and even work skills. The only big difference is that you might also be operating some different equipment.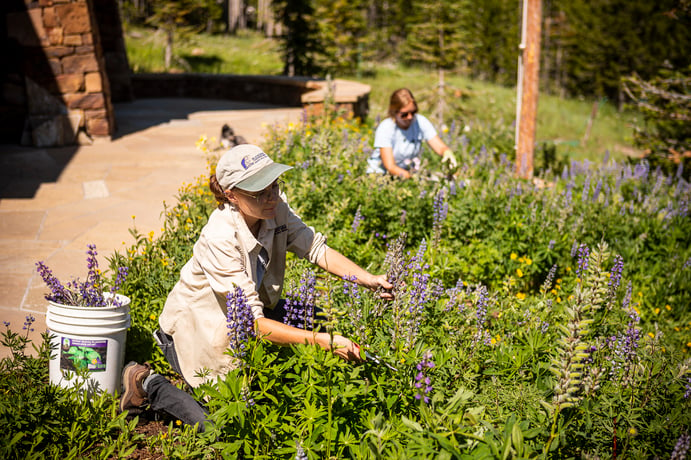 As you might have guessed, with Garden Services you'll be performing tasks like pruning, plant care, mowing, edging, and more. With the Design/Build team you will be working on outdoor living projects like patio builds and boulder work.
Beginning the Day as a Team
No matter what job title you hold, at Blanchford Landscape Group, we begin our day as one big team.
The day starts off with some light stretching in the yard at 7 AM. We have found this helps to get everyone's day off with a positive start. It also helps to prevent possible overuse injuries. Stretching before any type of exertion is important and we truly care about keeping our team members healthy.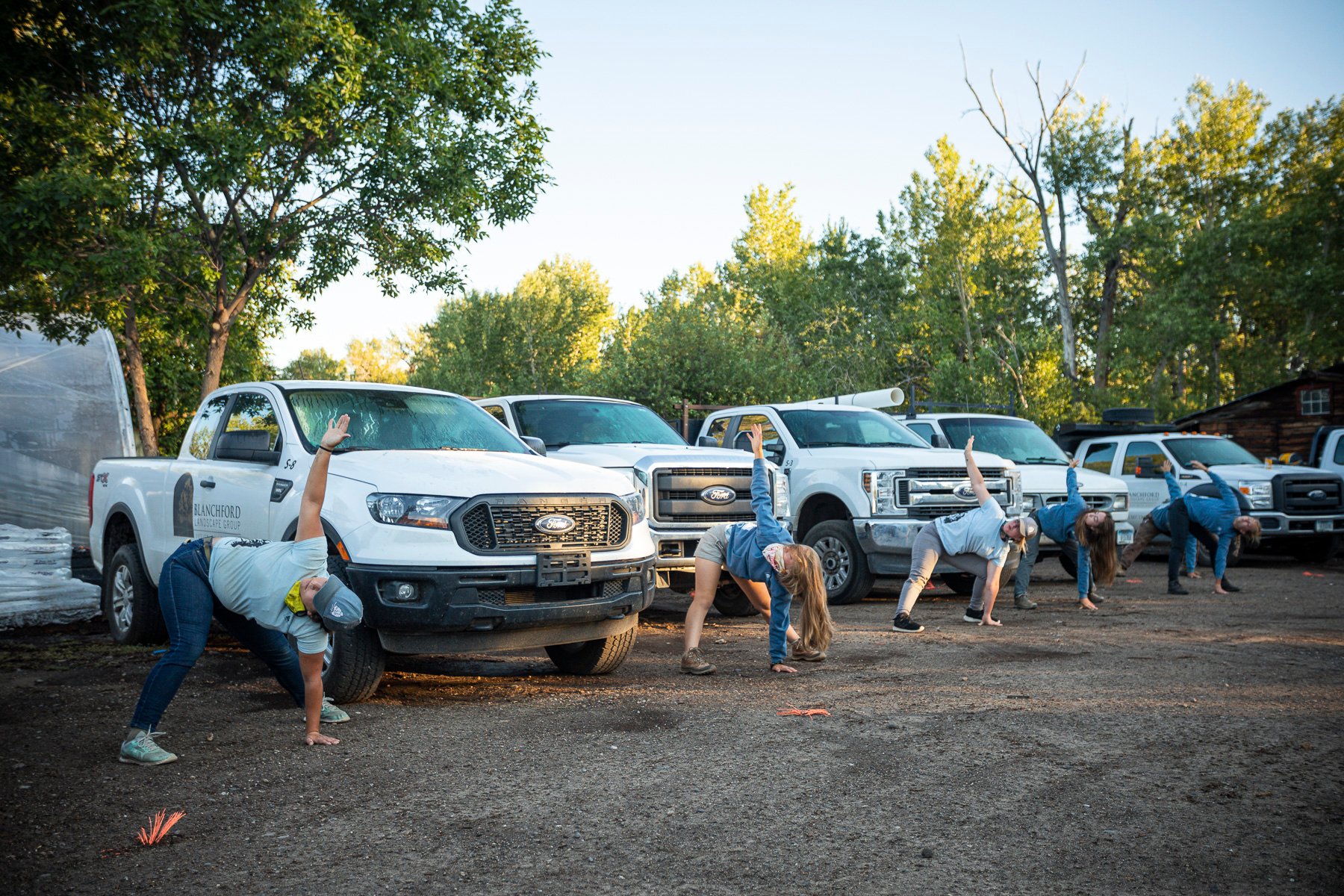 After stretching, this time is also used to pack up the work trucks and get ready to hit the road, and head to the job site. What supplies, tools, and equipment you might need will differ depending upon whether you are a crew member in our Garden Services division or with our Design/Build Team.
Arrive at the Job Site and Get Started
Next, the crews will all head to their different job sites. Once you arrive on-site, your crew leader will run through the expectations of the day. We highly value communication and making sure that everyone is on the same page.

Then, it's time to get to work.
Time for a Break: Lunch as a Team; Then Back to the Job
Midway through the day, a landscape crew member should expect it's time to take a break and enjoy lunch. Our crews typically enjoy sharing lunch as a team.

Then, it's back to work either continuing with the task-at-hand or possibly switching things up.

Both our Garden Services and our Design/Build work are admittedly hard work but it's also incredibly rewarding. Those who do landscaping for a living often say that it feels like an accomplishment to be a steward of the land. We are helping to make our clients' properties more beautiful and more functional, giving them more reasons to spend time outside.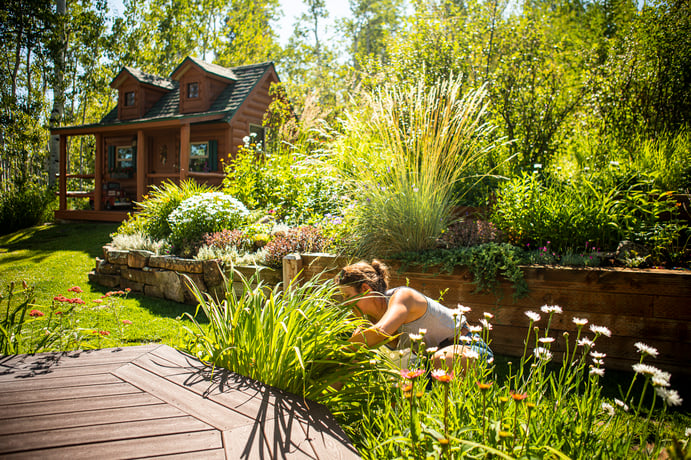 But we're also giving them a special place to make memories and to spend more time with their families, and that's definitely where the rewarding feeling comes into play. Plus, our crew members tell us that they love seeing a property transformed and getting to watch how far it comes.

On top of all that, we're also spending time outside which is often what attracts people to this type of work in the first place. Most landscape crew members tell us they can't imagine sitting at a desk or being inside all day. They love being in the gorgeous outdoor environments that they work in.
Finishing Up for the Day
Finally, a day in the life of a landscape crew member will end cleaning up the job site and closing it down for the night. This is when everyone will pack up and aim to leave the job site in good shape to start again the next day.

Then, everyone heads back to Blanchford Landscape Group headquarters to return equipment and get ready to go home for the night.
What Makes Landscaping Jobs Near Bozeman and Big Sky, MT Special
There are a few reasons why people tend to be especially attracted to our region for landscape crew member jobs. A big draw is an outdoor lifestyle.

In fact, many of our team members find that a seasonal job like landscaping allows them to really get the most of their life in Southwest Montana. It's something that we have written an article on if you want to read more.

To give a brief summary, crew members love that they can spend the off-season skiing and even working at local ski resorts.

Some of our crew members also take advantage of the fact that the winter is a big tourist draw for our region so there are often job opportunities in things like catering, waiting, bartending, and other hospitality roles. Those who come here can really have an interesting and varied lifestyle with a lot of free time to enjoy what makes our region special.

But another reason that people are often attracted to landscaping jobs specifically at Blanchford Landscape Group, is that we have a lot of opportunities for advancement.

This is another topic we have written a full article on. In fact, we have defined the career pathways that show you exactly how to advance here. Hardworking and reliable crew members can ultimately make their way up the career ladder. They can go from Crew Member to "Crew Member II." Then Crew Leader followed by Crew Leader II. Finally, they can step up to Field Project Manager and Field Project Manager II.

We want to see our landscape crew members continue to advance and we are committed to helping them succeed.
Becoming a Landscape Crew Member with Blanchford Landscape Group
If you are someone who is looking for landscaping jobs near Bozeman and Big Sky, MT, then you might be considering a role as a landscape crew member.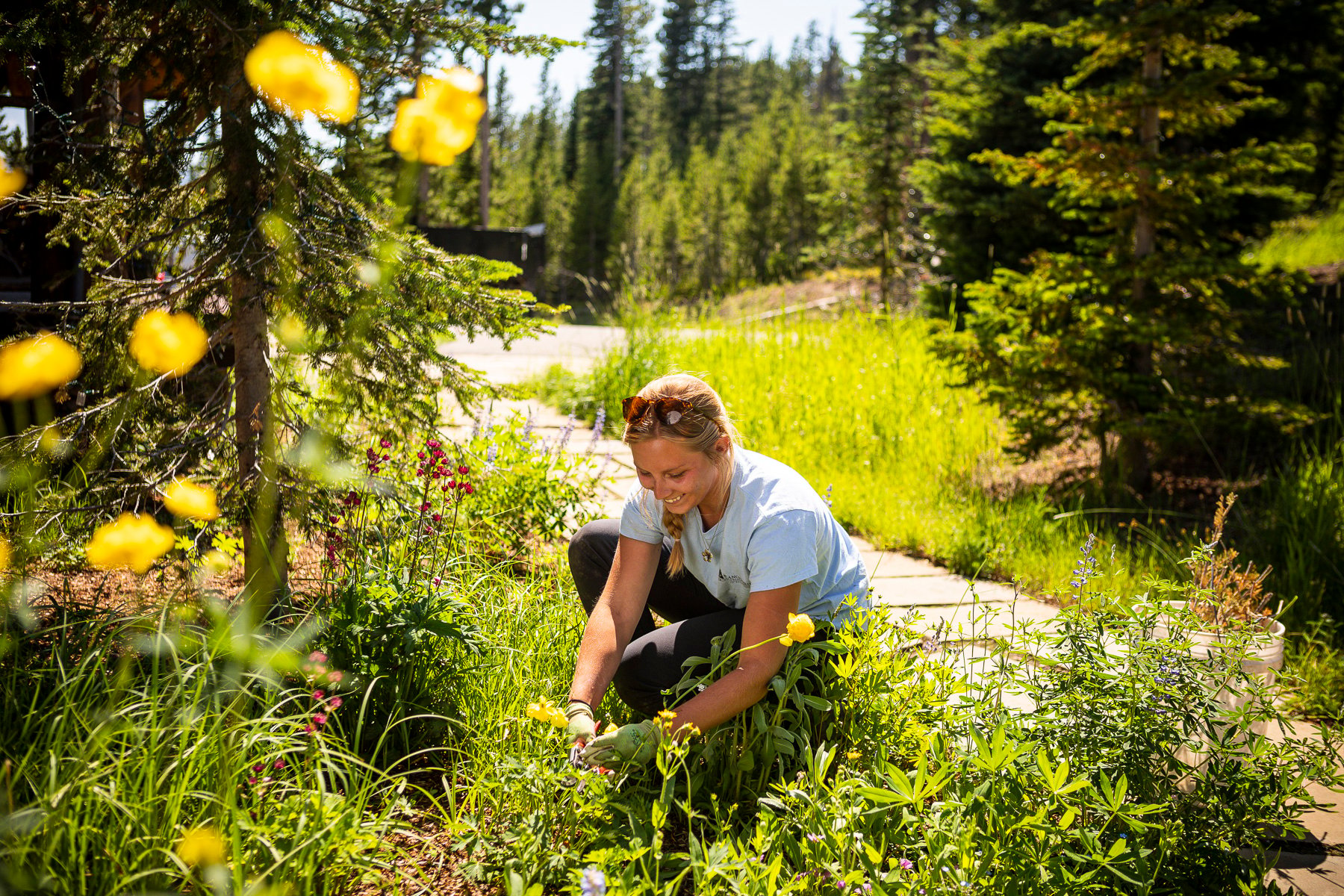 Most people are drawn to this role at Blanchford Landscape Group for the opportunity to be at a company that has a defined pathway to success and one that is well-respected by the industry and the community. And, as we've mentioned, they also tend to be in search of a job where they can spend time in the beautiful outdoors and have the off-season for other interests and job opportunities.

We feel we can offer all of that and we are really big on building our team.

We know that a lot of landscaping jobs in Bozeman and Big Sky, MT have this clock in/clock out mentality where you put in the work, get the job finished, and go home.

But we have a team that is often building deeper relationships and also really cares about the work that they do. That's another reason why we don't have a lot of turnover like other landscaping companies are commonly known for.

After reading this article, if you are ready for a job opportunity with Blanchford Landscape Group, we would love to connect. We are always looking for good people who want the opportunity to build a career with us. As we grow comes continued opportunities to add to our team.

If you're looking for landscaping jobs near Bozeman and Big Sky, MT, and you're interested in Blanchford Landscape Group, we invite you to connect with us and start a conversation.