If you're considering adding an outdoor living area because you want to spend more time outside (after all, who wouldn't in beautiful Bozeman, MT?), it's likely important to you that you have a space where you can create an authentic outdoor living experience.

You want your time outside to be meaningful and personalized.

In other words, you don't want some cookie-cutting outdoor space that looks and functions like everyone else's. You want your outdoor space to reflect your personal preferences in every way…from aesthetics and style to even function and what types of activities you can do there.

While you might assume that all design/build companies create custom spaces, this is unfortunately not the case at all. In fact, if you take some time looking through photos, you might see that some companies really just replicate the same space again and again.

They might be comfortable building a certain type of patio and just try to create that same space over and over.

Because we know you are looking for unique outdoor living ideas, we're here to talk about how you can create an authentic outdoor living experience through custom landscape design.
How Design Lends Itself to an Authentic Outdoor Living Experience
According to psychologists, living an "authentic life" is living a life where we are aware of both our wants and needs and ensuring they are being met. When we do that, it leads to fulfillment and self-actualization.

Authentic living is living our best life…and being true to ourselves.

The same is really true for creating authentic outdoor living experiences. It's all about making sure that we are fulfilling our wants and needs when spending time outside…and as a result, we maximize that time (and that time becomes much more valuable and fulfilling).

It starts with understanding more about you and your outdoor experiences.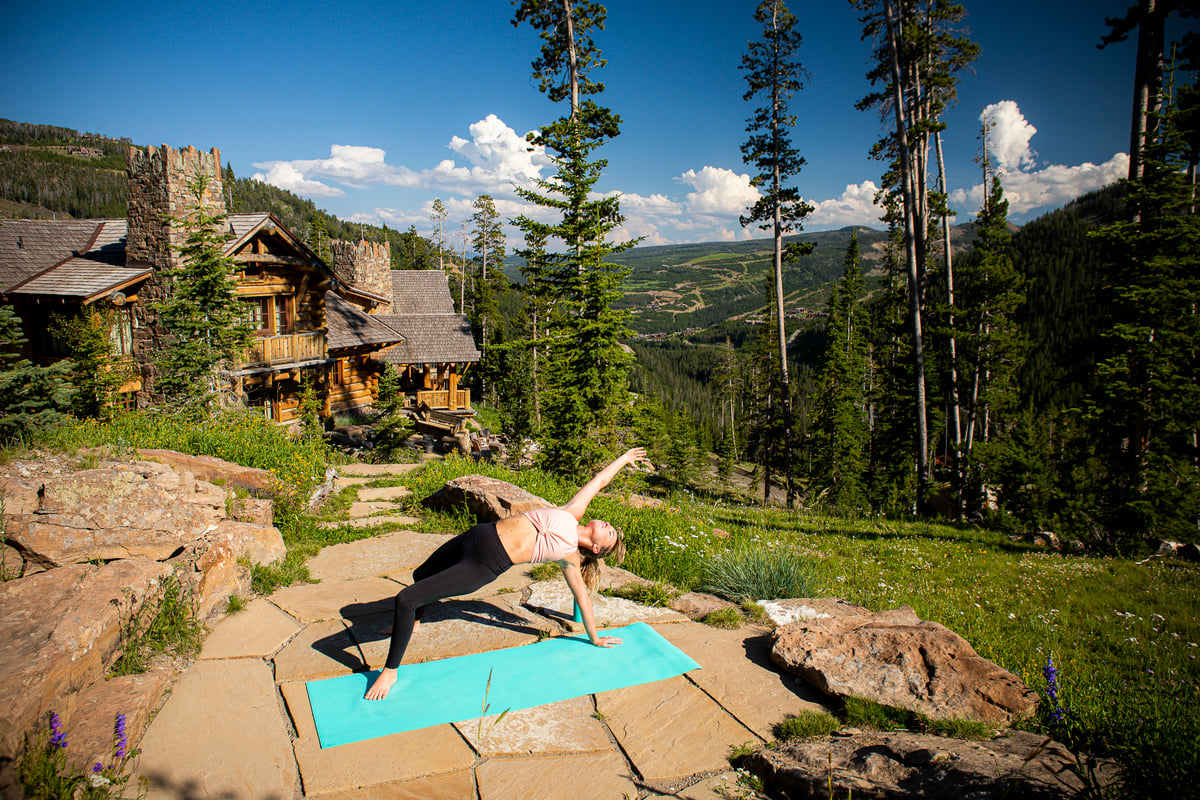 What is it that fuels your passion to be outside? Is it the opportunity to immerse yourself in nature? Is it a place where you love to entertain guests? Or are you someone who is constantly active whether it's practicing yoga or going for hikes?

Oftentimes, people have very personal reasons for wanting to spend time outside…and it's quite likely it's multi-faceted. In the early morning, you might like to do your daily yoga. Midday you might want to enjoy lunch in a cozy outdoor nook. And perhaps come evening time, you enjoy entertaining outdoors.

There are a lot of reasons why people like being outside and while these certainly overlap with other peoples', that doesn't mean you want the cookie-cutter outdoor space that your nearest neighbor has.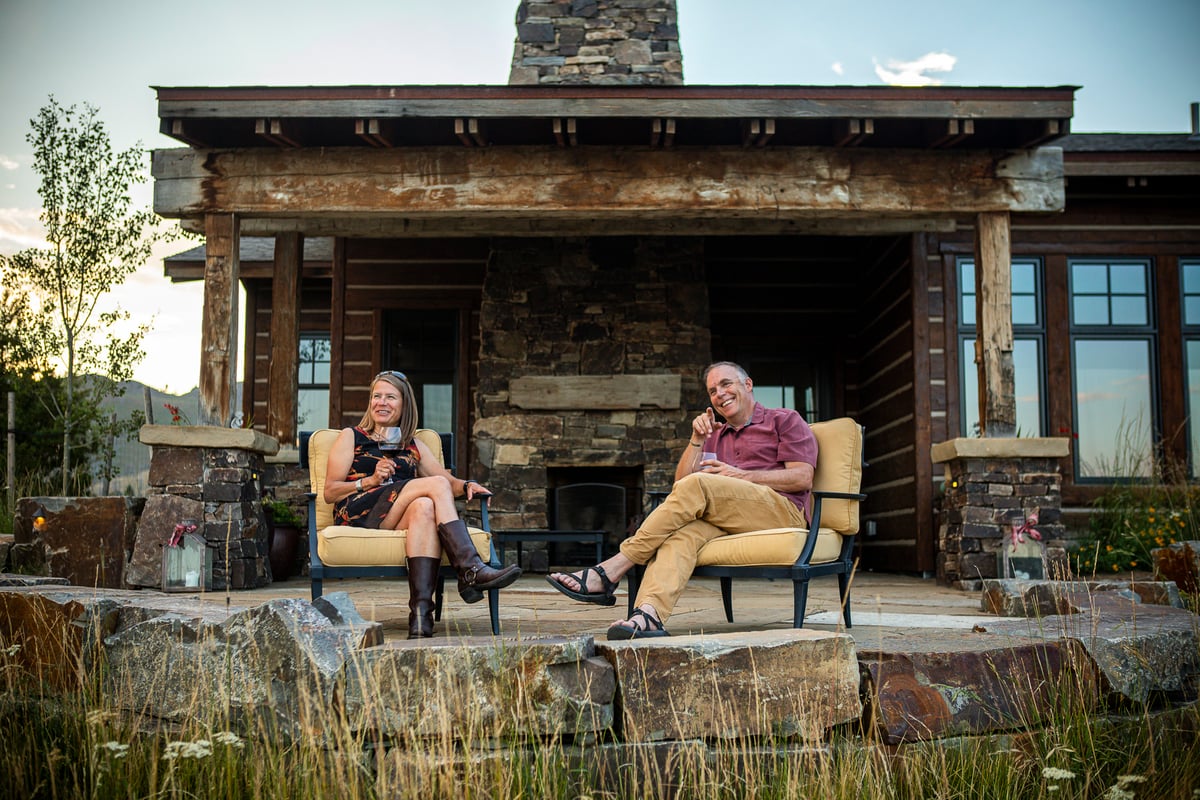 You want a space built from custom landscape design ideas that becomes truly your own.

This is where landscape design is so critical.

It is the landscape design that will factor in all of your personal preferences while also considering the existing site and the architectural style of your home. Without design, you run the risk of having an average space that takes none of these important factors into account.
Your landscape designer should take a lot of time to ask you questions and learn more about you and your family and how you like to spend time outside. This information is important when it comes to creating your customized landscape design.

Truly maximizing the space that you have and what you're able to do with it is essential to an authentic experience…and that simply can't be achieved without design.
How Does Blanchford Landscape Group Use Design to Create Authentic Outdoor Living?
At Blanchford Landscape Group, we ensure that we are creating wholly custom landscape designs that support an authentic outdoor living experience by looking at three primary elements.
The lifestyle needs of the client.
The architecture of the home.
The immediate environment of the site.
Since each of those three factors differs for every homeowner, it's clear to see how working from those tenets will deliver an authentic result.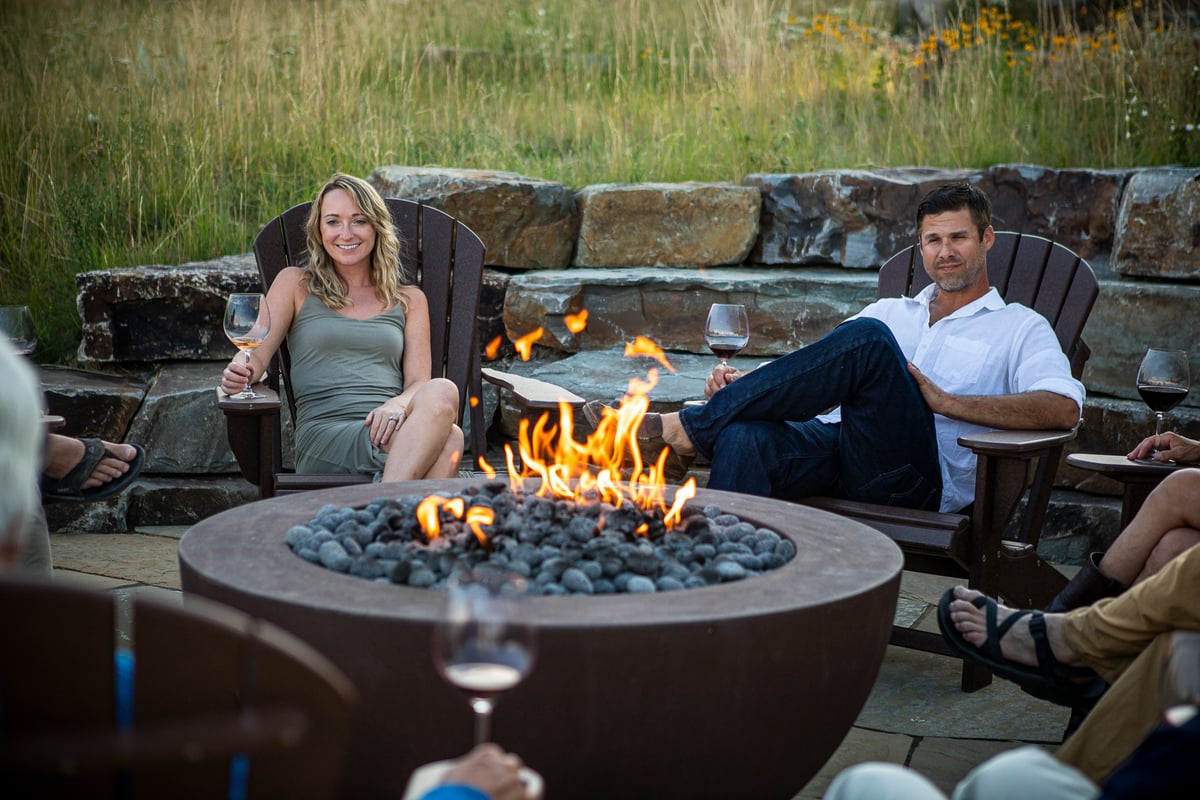 We believe that each of these factors should be weighted equally to achieve the desired end result…an authentic outdoor living experience. But it's critical to keep landscape design at the heart of the process.

Too often, landscaping companies talk about design but don't really use a thorough process. Design is so much more than a quick sketch. Our design process involves multiple steps to formulate a plan that will serve as the guide for creating your space.

And since we are a design/build firm, that process will take you from designing the project through to its completion. That means that if there are questions during the construction phase, there can be immediate design consultation. This allows the project to evolve and improve as necessary.
Choosing a Landscaping Pro to Execute your Unique Outdoor Living Ideas
At the end of the day, it's all about getting the custom outdoor living space that fulfills your dreams and inspires you to spend more time outside.

At Blanchford Landscape Group, we have a very comprehensive, multi-step landscape design process that helps us to hone your design to perfection. No two projects are alike, so this is a very individualized process.

But beyond our comprehensive design process, Blanchford can also offer the added benefit of sticking with clients long-term.

Not only do we see projects through the design and construction phases, but we can even see them on to the maintenance stage. This is a big value-add for our clients who don't want to go "back to the drawing board" and find a landscape maintenance company to now maintain their finished project. They already know and trust us and they'd rather we continue the relationship and maintain their property. This is an ideal situation as nobody knows the landscape better than us considering the fact that we just designed and built it.

When it comes to achieving that authentic outdoor living experience that you desire, you deserve nothing less than the best and most thorough design process. At Blanchford Landscape Group, we can help walk you through every step so that the end result is a space that is truly your own. That means that soon you'll be living your best life in the great outdoors of Bozeman, MT.

Are you ready to get the process of bringing your outdoor dreams at your Bozeman or Big Sky, MT home to life? Let's connect and talk about your project. Then, we can meet and begin talking about your ideas. We can't wait for you to enjoy a beautiful outdoor living space.