If you're thinking about hiring a landscaper to help maintain your property in the Bozeman or Big Sky, MT area, then you might be wondering about landscaping pricing. As someone who wants to be an educated consumer, you want to have an understanding of what you can expect to pay as well as what you're getting for your investment.
Unfortunately, there's no simple answer to how much it will cost to hire a landscaper as there are so many variables that impact pricing. Even right here in Bozeman and Big Sky, MT, the prices can vary dramatically.
But it's important to recognize that comparing landscape maintenance companies based on price alone is dangerous territory. You must take into account the factors that make landscaping cost what it does—and those are going to vary by company.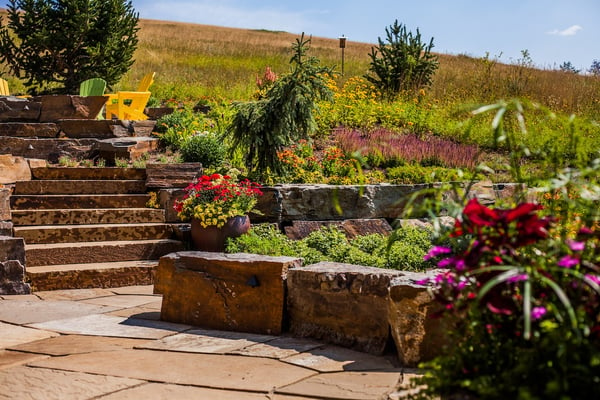 Everything from the products and methodologies used to even the skill and training of the landscaper is going to impact the cost. There are often clear reasons why one landscaping company might cost more than another and those reasons are worth exploring.
That's why we wanted to write an article that would help you understand the factors that impact landscaping pricing and what you should anticipate receiving for your investment.
What Factors Impact
Landscaping Pricing
?
As we mentioned, there are actually quite a few factors that impact pricing. Let's talk about each so that you can have a better grasp of where your investment is going when you hire a landscaper to maintain your property.
Labor Experience
One of the biggest impacts on landscaping cost is the labor. After all, you're paying for someone to perform services on your property. But a big factor that can make the labor rate higher is the level of experience those individuals have.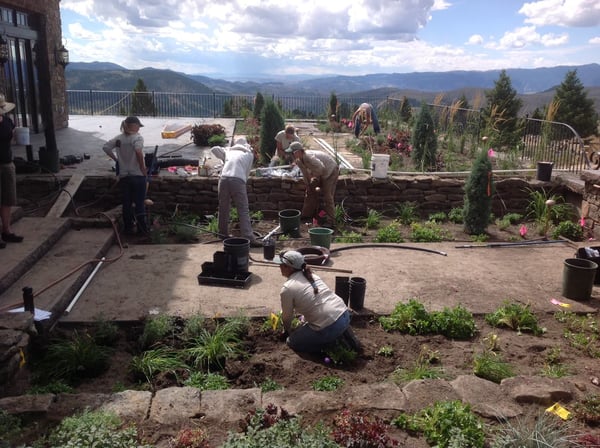 A landscape company that charges less is likely paying their people less. But that's because they might be employing inexperienced or entry-level workers to perform their labor. Unfortunately, that may be doing a great disservice to the homeowner as the level of experience is directly linked to the results.
A lot of people don't stop to think about the complexity that is involved in landscaping. Understanding the landscapes varying needs can require great knowledge.
We believe that our customers deserve a high level of professional horticultural experience, something that is vital to the work that we do in Garden Services. As a homeowner who really cares about their property, you are looking for a true "grounds specialist." That is, someone who is looking at the whole landscape and seeing everything that needs to happen in order for it to achieve its full potential.
Local experience also matters. We have 25-plus years of experience landscaping in this region—and that regional aspect is critical for customers to get the best results. It's important to understand the microclimates of the region. Landscaping is not the same from region to region and a local understanding and knowledge is truly key.
Hiring Locally
Going even further with labor, it's ideal to hire from within the local community. As we mentioned, landscape experts who are familiar with the local region are going to have the most expertise.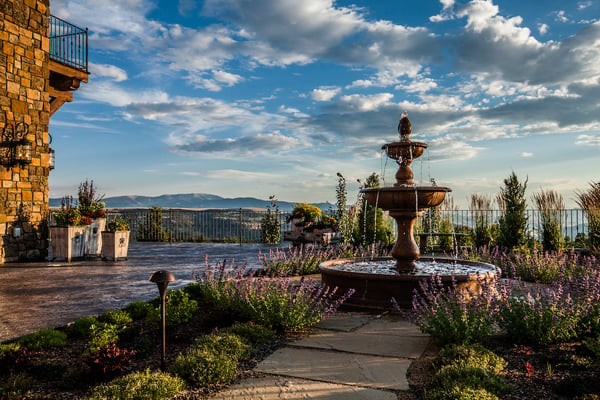 Blanchford Landscape Group is committed to supporting the local community whenever we can and that means being able to provide a livable wage. Naturally, that can make landscaping pricing a little bit higher for our clients than a company that hires the cheapest labor they can find, but we also feel that it benefits the client.
We also believe that a company with a strong retention rate is important to customers. Unfortunately, that is relatively rare in an industry that typically has a high turnover rate. It's not uncommon for folks in the landscaping industry to constantly switch companies, always looking for a better place to work (and to make more money).
But we'd rather keep our team members for the long-haul, something that benefits our clients. Having someone new on your property each visit can make it difficult for them to really get to know your property and customize your services. On the contrary, our team members truly get to know the properties that they work for and that allows them to offer great service.
Our clients also appreciate that they get to know our people. When someone is coming out to your home and working on your property, that's a valuable benefit. On the flip side, our team loves these relationships, too. They see their clients around town and build long-lasting relationships.
Our clients say that being able to know and trust the person working on their landscape is worth a little bit more of an investment.
Investing in Learning
One final point to make about labor, and how it can impact landscaping pricing, is whether or not a company is investing in the ongoing education and improvement of their staff. It is an investment of both time and money for team members to earn new certifications and to continue their learning and education in the field, and not all companies are willing to make those investments. But that's ultimately a disservice to the client.
Wouldn't you prefer hiring a company whose people are continually improving and expanding their knowledge? The green industry is an evolving industry with a lot of moving parts. There is constantly new information, better methodologies, improved products, materials, and equipment, and advancing technology to stay on top of. But this requires an investment. If you choose a cheaper landscape company, they're likely to remain stagnant and keep doing the "same old thing."
The Products, Materials, and Equipment
You might be surprised to learn that not all landscape companies are using the same materials, products, and equipment. Some are taking the time to research anything that they choose to utilize and others are using whatever is cheapest for them to buy. This can be a big differentiator.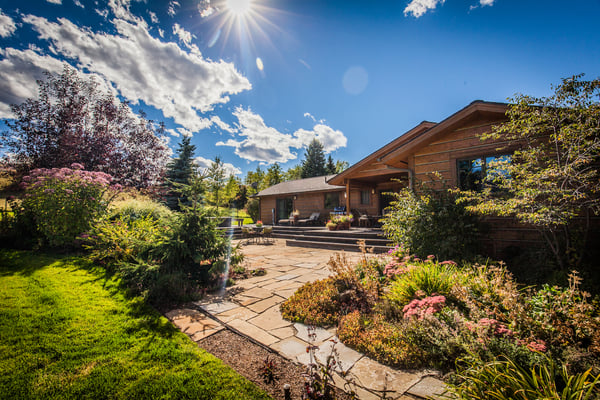 The investment in higher quality materials, products, and even top-notch equipment will definitely make the price you pay for landscaping higher, but it will also produce better results. After all, as with most things in life, you get what you pay for.
In many cases, choosing the best, sustainable practice initially could mean a higher investment. However, over time, those smart, initial choices could save you a substantial amount of money in the long run.
At Blanchford Landscape Group, we are putting a lot of research into the high-quality, commercial-grade products that we are choosing to use. We're not just pulling things off the shelf or using whatever is convenient for us to get. The same goes for using the best landscape materials. We have products and materials shipped in and are very specific about what we're utilizing.
Investing in top-of-the-line equipment also makes a big difference in the results, but obviously costs more. However, when it means a better-finished project, most homeowners find that it's worth paying a little more.
Team Size
Another factor that can make landscaping pricing higher is team size with valuable levels of support staff. Naturally, a company that only has a couple of people handling maintenance services is going to be less expensive. But having a team of professionals can be beneficial for the client and the results.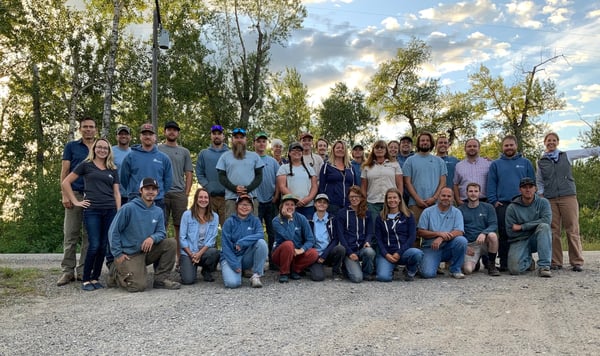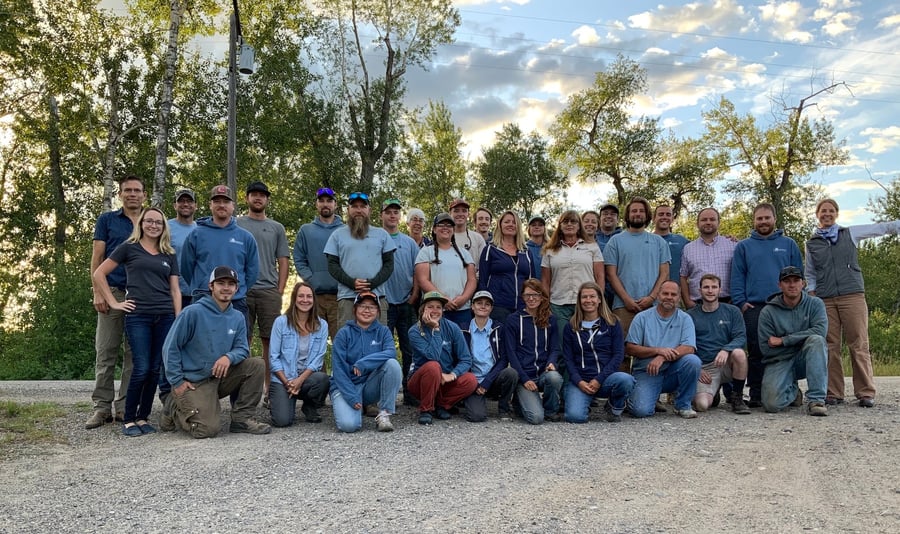 At Blanchford Landscape Group, we have a pretty big team for Garden Services. Having a variety of experts on hand allows us to get together and talk through challenges that a particular landscape might be experiencing.
We are combining our collective experience and expertise to make decisions and to problem solve in order to offer our clients great results. When there is nobody else to consult with, it limits the possibilities for what can be achieved.
In addition, having levels of support staff, in the form of team members outside of this department, is also important. When you call your landscape company does someone pick up the phone or do you get an answering service? Are your questions answered quickly and thoroughly? These things are not possible without a strong support staff.
How Do I Pay for Landscaping Services?
Different companies have different payment structures when it comes to paying for landscaping. At Blanchford Landscape Group, we do contracted pricing for an entire season for the majority of our clients.
This is just a clear and simple way to handle pricing as it captures everything that could be needed. Depending upon what's set up, we'll then come out weekly, bi-weekly, or monthly, all based on what the client needs. Most of our clients are looking to eliminate the hassles and simplify their lives when they hire us.
Of course, we also have clients that have a variety of needs that are going to drastically vary over the course of a season so we can also set up a price-per-hour. If a client knows they're going to retain our services for a large number of hours, we are generally able to offer a bulk discount.
What Does Landscaping Cost for Blanchford Landscape Group?
We have no problem admitting upfront that we are probably not going to be your cheapest quote when it comes to our landscaping pricing. As you've likely gathered from the factors that we've discussed (which impact pricing), we don't cut corners and we don't offer cheap solutions or quick fixes.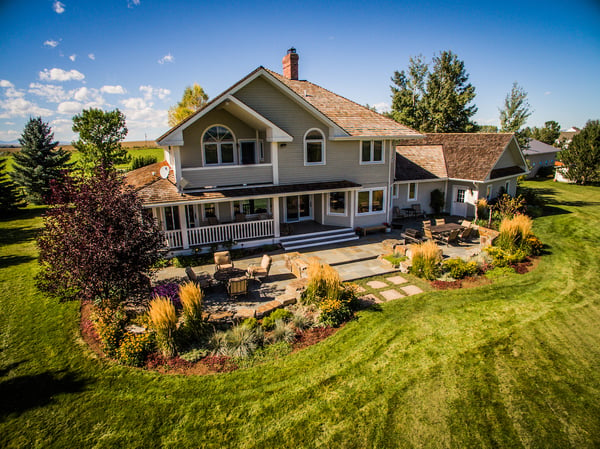 Every decision that we make is calculated. The people that we hire are experienced, knowledgeable, and local. And the products that we use are well-researched and premium-grade. These factors all add up to our services costing a little bit more than our competition—and our clients are okay with that. They understand that they're getting value out of what they're investing in.
As you can expect, every Garden Services agreement we have with our clients vary based on their unique property and landscape maintenance expectations. Annual agreements range from $5,000 to $70,000+. We understand that may not initially answer your question of "What's the cost to hire a landscaper?", but we would be happy to help you ultimately arrive to your specific quote customized to your needs and property.
As you consider landscaping in the area, we hope that you'll keep all of these critical points in mind so that you can fairly weigh one company against another. We certainly hope that you'll avoid shopping on price alone if you care about getting the most value for your investment. At Blanchford Landscape Group, we not only want to help you achieve and maintain a gorgeous property, but we want to take all of the guesswork and hassle out of it for you.
Are you ready to learn more about landscape maintenance at your Bozeman or Big Sky, MT home? Let's connect and talk about your project. Then, we can meet and review a detailed plan of action. We can't wait for you to unwind and enjoy your outdoor living areas!