Are you a homeowner planning on building a house in Montana? If so, then you are likely trying to make sure that you have every possible detail covered. The last thing that you want is to have any regrets after the home is finished and it's too late to go back or to start over.
You want to make sure that you're thinking of everything now!

Unfortunately, one area that sometimes gets overlooked is the Montana landscape design. It's easy to get so caught up on all of the details of the home itself (both interior and exterior of the home), that people sometimes forget the landscaping surrounding it all.

But the landscape design for a Montana house is a critical factor—and it is best considered during the home building stages when important decisions can still be made. There are absolutely decisions to the landscaping that can be made now, in the building process, which will impact your overall enjoyment of the home.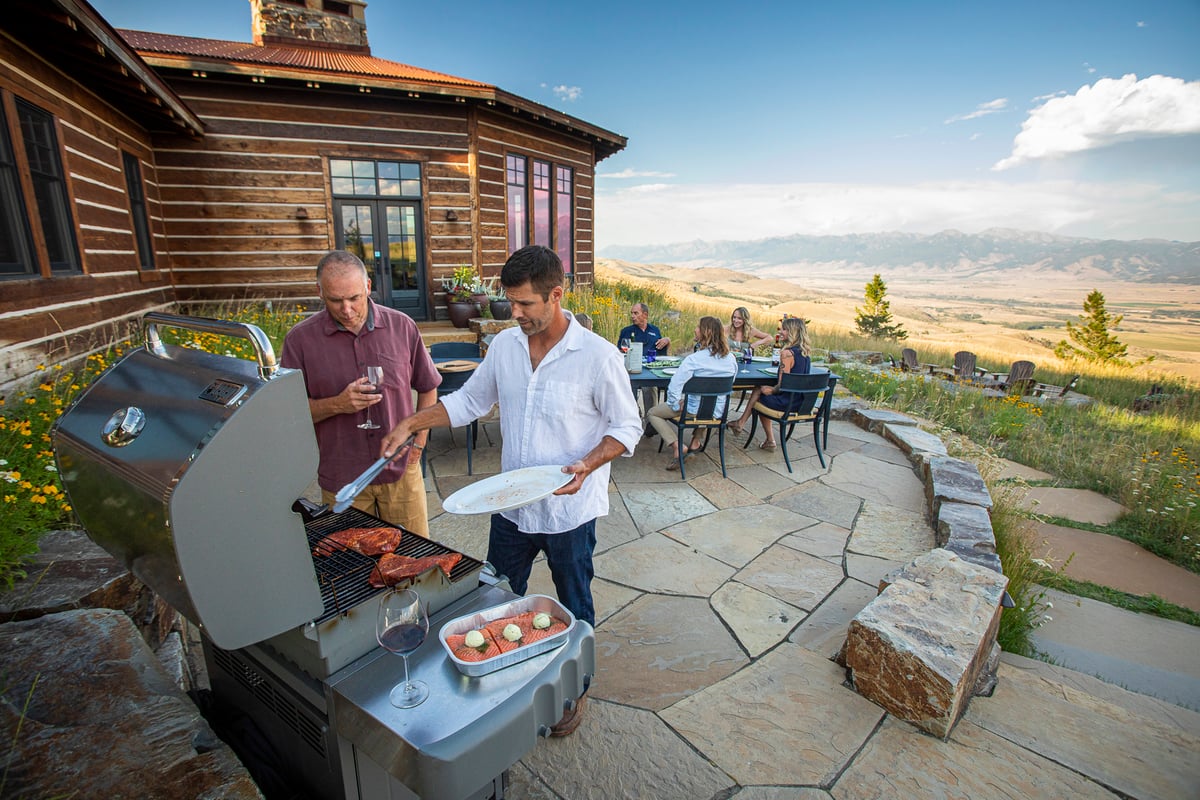 Plus, chances are, the outdoor areas around your home are going to be really important to you, as well. Most people are interested in building a house in Montana because of the magnificent natural habitat surrounding the home. The views of the mountains, the prairies, the local wildlife—and so much more—are some of the reasons you might be looking at this area in the first place. You certainly want to make sure that you are able to capitalize on that enjoyment.

In this article, we'll talk in more depth about the importance of considering Montana landscaping when making home building decisions so that you're set up to get the most out of your finished home as possible.
The Importance of Blending the Inside and the Outside
One of the key reasons to think about Montana landscaping during the process of building a home (as opposed to down the road), is that an outdoor living area looks and functions best when it is truly a seamless transition from the inside to the outside.

In other words, you want the inside of your home and the exterior to look like they were meant to go together. You also want to functionally work together.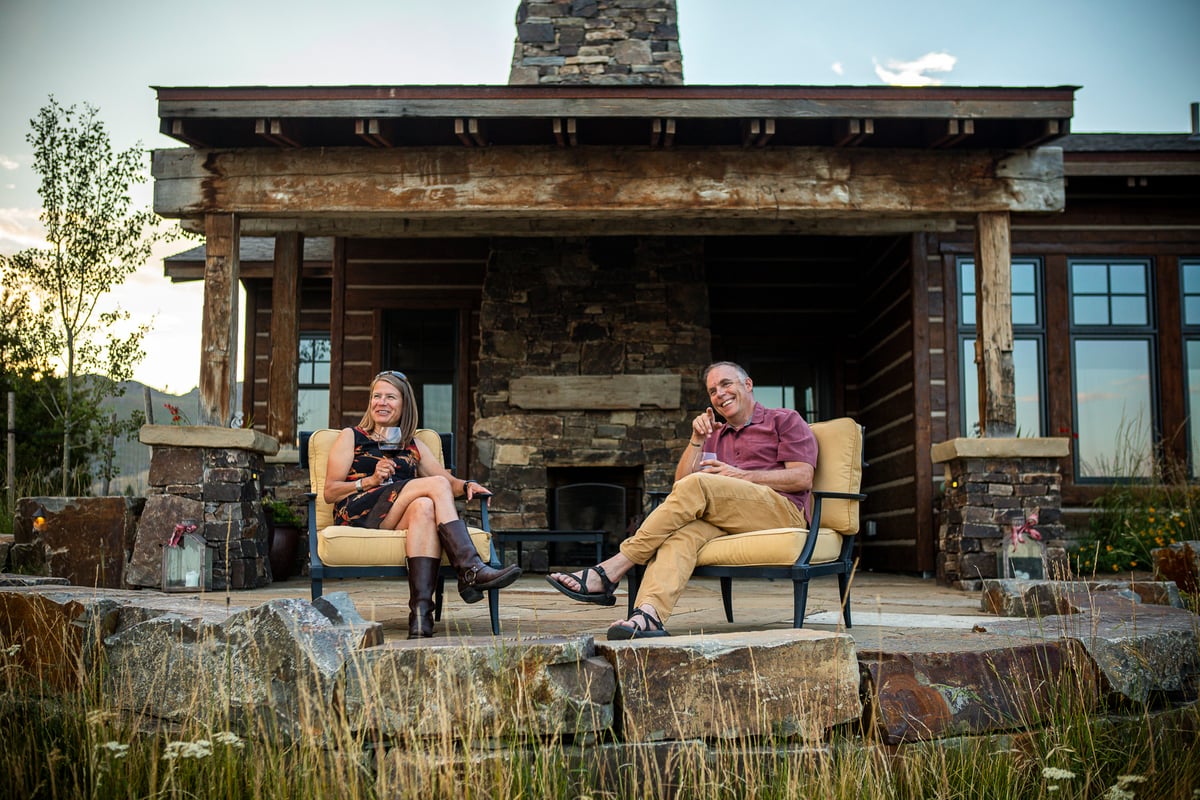 It is a mistake to think about these two elements as entirely separate entities. After all, we always say that an outdoor living area is an "extension of the home." Unfortunately, that's what sometimes happens when the landscaping becomes an afterthought. But if the outside and the inside clash or detract from one another, it can take away from this ultimate goal.

The good news is that when you start thinking about bringing in a landscape designer ahead of building the home, you have the best possible opportunity to ensure that everything flows. You'll be able to match the home's architectural style to the landscape style. This includes everything from plant material to hardscape additions.

You'll also be able to ensure that the outdoor living space functions as optimally as possible in relation to the rest of the home.
Making Sure that You Maximize the Views
Another really important reason to think about Montana landscape design when building a house in Montana is that you want to be sure to maximize the views around your home. This is true for both the interior and the exterior.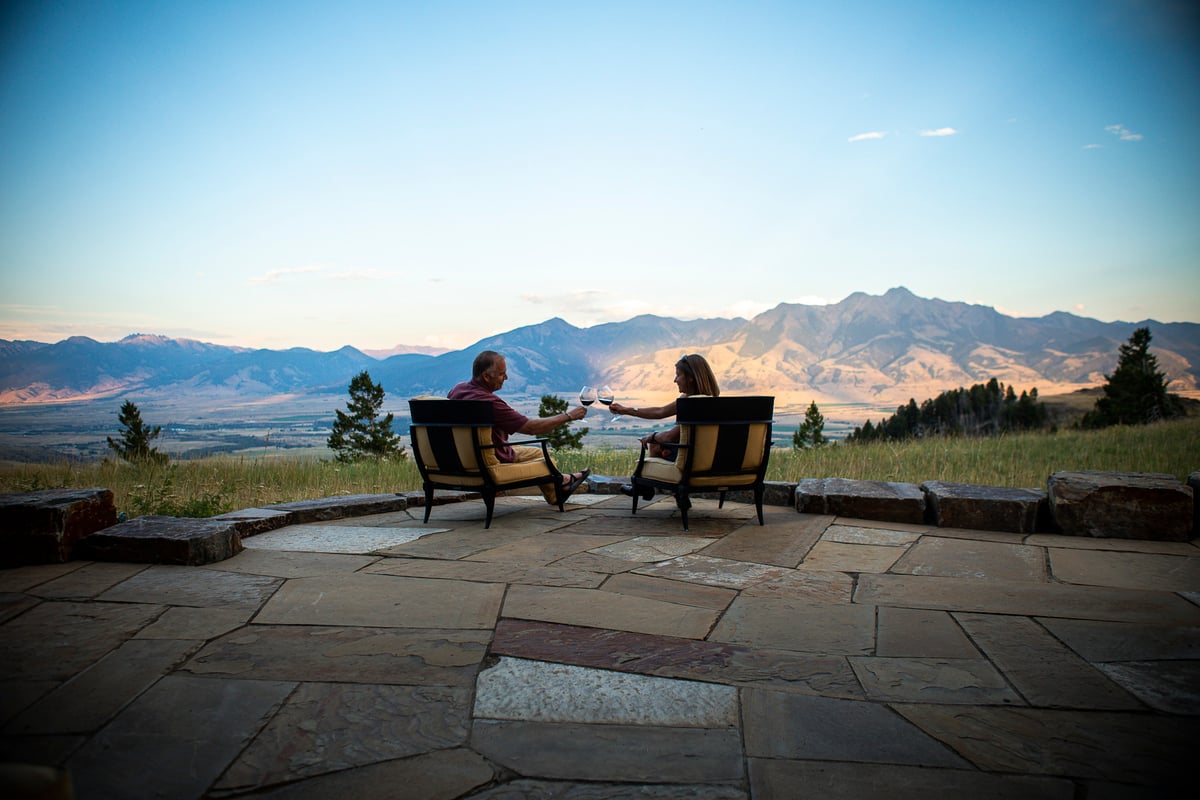 As we mentioned before, the scenic natural surroundings are likely a big part of the reason why you might be building a house in Montana in the first place. People want that picturesque, scenic view from a patio, a deck, or even from inside of the home—and Montana has some of the best to offer.

This happens to be an area where a landscape designer can have some really helpful input that might otherwise not have been considered. The truth is, this just isn't something that home builders are always thinking about.
But a landscape designer can also make recommendations that will maximize your views from inside of the home, too. Oftentimes, a landscaper will have some great recommendations as to where to place windows so that you can get the most out of the scenery.

Of course, there are logistics to consider, too.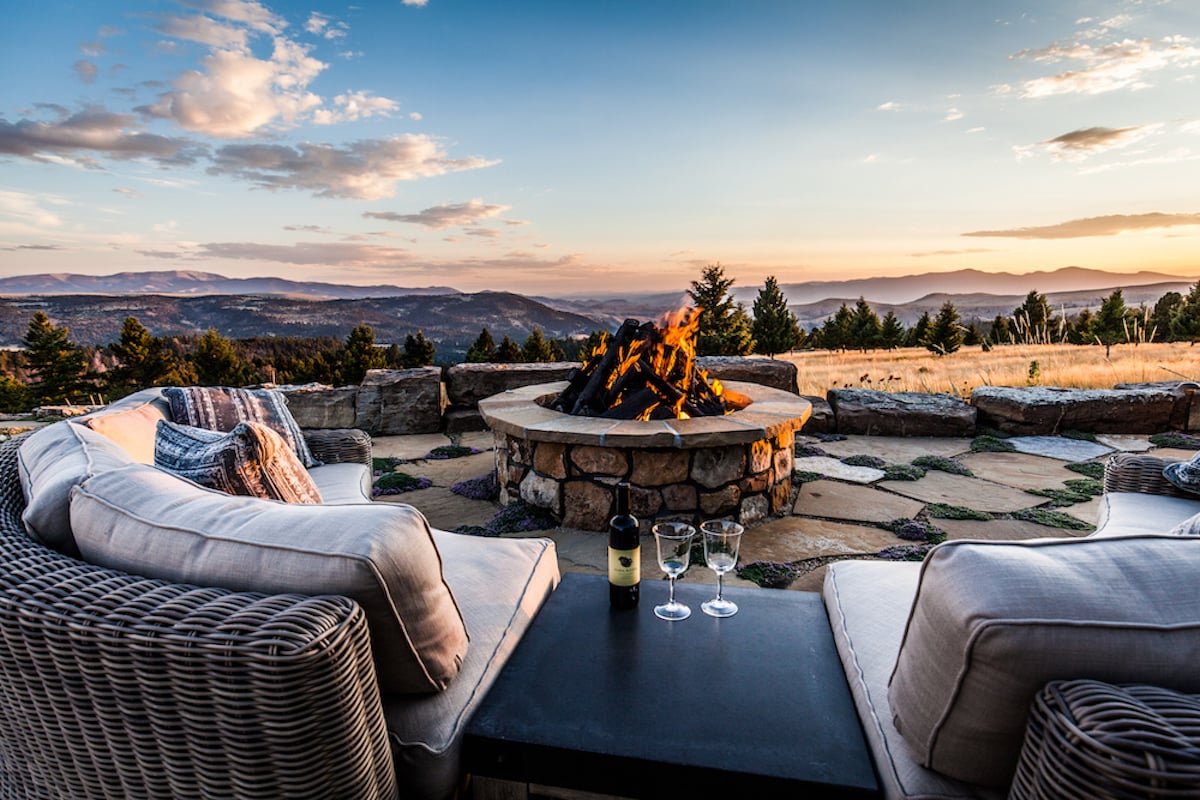 Sometimes it's the landscape itself that homeowners want to see. If there will be a wildflower meadow installed or maybe some attractive trees, this might be part of an appealing view. But the last thing that you'd want is for elements of the landscape like trees or even added structures to block the view.

It might sound obvious, but you'd be surprised how often it happens. There is an amazing view that you can see from your kitchen window until it ends up being blocked by a structure in the landscape (like a pergola) that has nowhere else to go because it wasn't appropriately planned for.

These are thoughts that need to go into the planning stage ahead of time.
Ensuring You Get the Most Use of the Outdoor Space
Another consideration to your new home is making sure that you're going to get the most possible use out of the property as a whole (both inside and out!). The physical location of a future outdoor living area is a really important factor to consider.

It can help if you make these plans ahead of building so that you aren't later limited as to where to situate such a space.

Considerations such as doors and windows are all important when it comes to ultimately creating that outdoor living space that you've been dreaming of. You really don't want your outdoor living area to be limited just because you didn't think about planning for it sooner. A landscape designer can help you to determine how this space will fit with the rest of the home before the building begins so that you end up with the best of all worlds.
Keeping Nature at the Forefront of Design
When building a house in Montana you likely want to make sure that you're making additions that help to celebrate nature (and the beautiful natural surroundings). This is another area where the landscape design for a Montana house should come into play during the building process (as opposed to down the road).

A landscape designer can help you to make decisions that contribute positively to the natural habitat.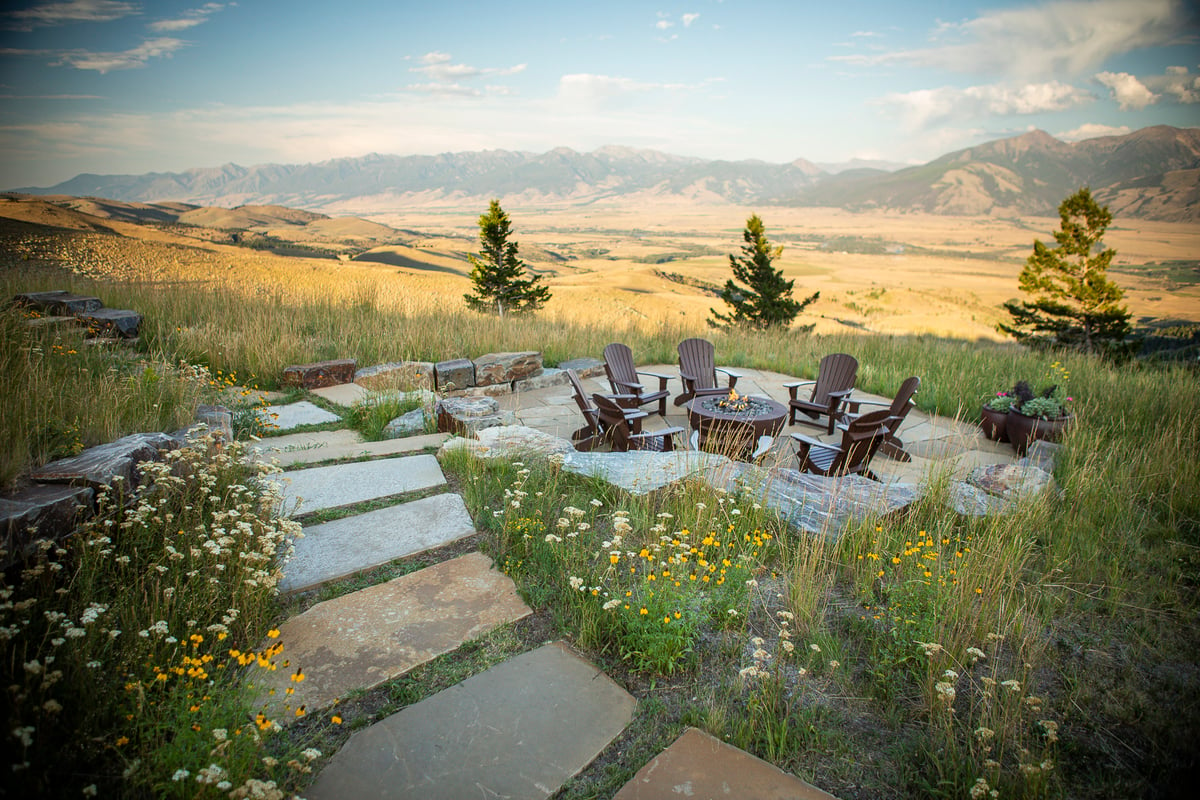 At Blanchford Landscape Group, we take working with nature very seriously. As the article linked above describes, we take a variety of efforts to ensure that our landscape designs contribute positively to nature as opposed to working against it.

This comes in the form of various practices like using native plants, creating wildlife-friendly landscapes, using wildflower meadows, naturalizing the perimeter, attracting birds to the property, and more.

But so often, many of these decisions are best made prior to building on the land (before any changes are made).
Working with a Landscape Designer When Building a House in Montana
As you can see, there's more to landscaping than you might have thought about—and it ideally should begin earlier in the process than you might have considered.

It all boils down to having a strong landscaping partner on your side who can help to ensure that you are getting the maximum value out of your new home. A landscape designer will be able to contribute some great ideas while also making your plans and ideas even better by contributing their outdoor expertise to the process.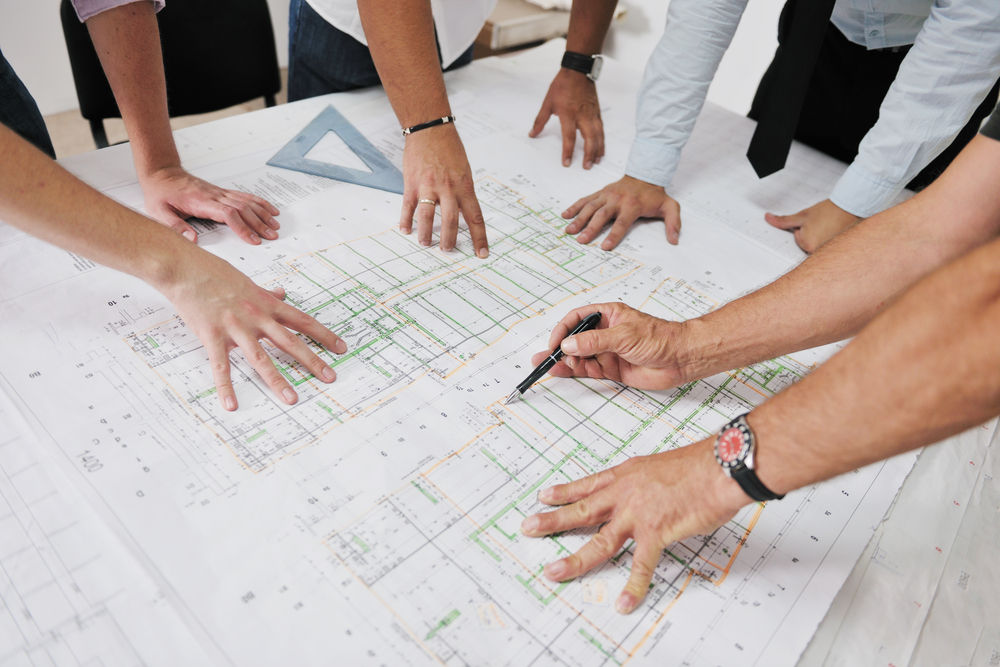 At Blanchford Landscape Group, we work with many homeowners who are in the process of building a house in Montana, and really appreciate the value of having a landscaping partner on their side.

They understand it's about finding ways to seamlessly blend the indoors and the outdoors in true harmony as well as ending up with an outdoor living space that gets maximum use.

We have a five-phase landscape design process that is incredibly in-depth to ensure this happens. We never want homeowners to feel that their home didn't live up to its full potential. That's why we are here to help.

If you're looking to build a home in Bozeman or Big Sky, MT area and would like to learn more about how we can help with your project, let's connect. We would love to help ensure your home is everything you're dreaming it will be.