A landscape field project manager can be a very exciting and hands-on role in the Green Industry. Oftentimes, it means getting to lead a project, working with crews in the field, interacting with clients, and more. It's a role in which you often get to pair creativity with some hands-on work. Plus, you'll get to utilize communication and leadership skills in managing crews and working with clients.
Of course, as with any role, the exact day-to-day responsibilities can differ from company to company. In other words, what it means to take on a landscape field project manager job at Blanchford Landscape Group might look different from the role at other landscaping companies.

If this is a role that you are applying for or interested in learning more about, we want you to have a good understanding of what to expect. That's why we reached out to one of our very own landscape project managers here at Blanchford Landscape Group, Ross Downer.
watch this video to learn more about our team culture
A Day in the Life of a Landscape Project Manager
Ross walked us through what a day in the life of a landscape field project manager looks like here at Blanchford Landscape Group from start to finish. While no two days are ever exactly alike (one of the joys of this type of career), these are some of the typical tasks that you can expect in a day.
Starting the Day Right
At Blanchford Landscape Group, the day for a landscape project manager typically starts at 7 AM in the yard. One thing that is unique about this morning meeting for Blanchford team members is that we start the day off with stretching. This just helps to get everyone's day off on the right foot and also helps to prevent potential overuse injuries.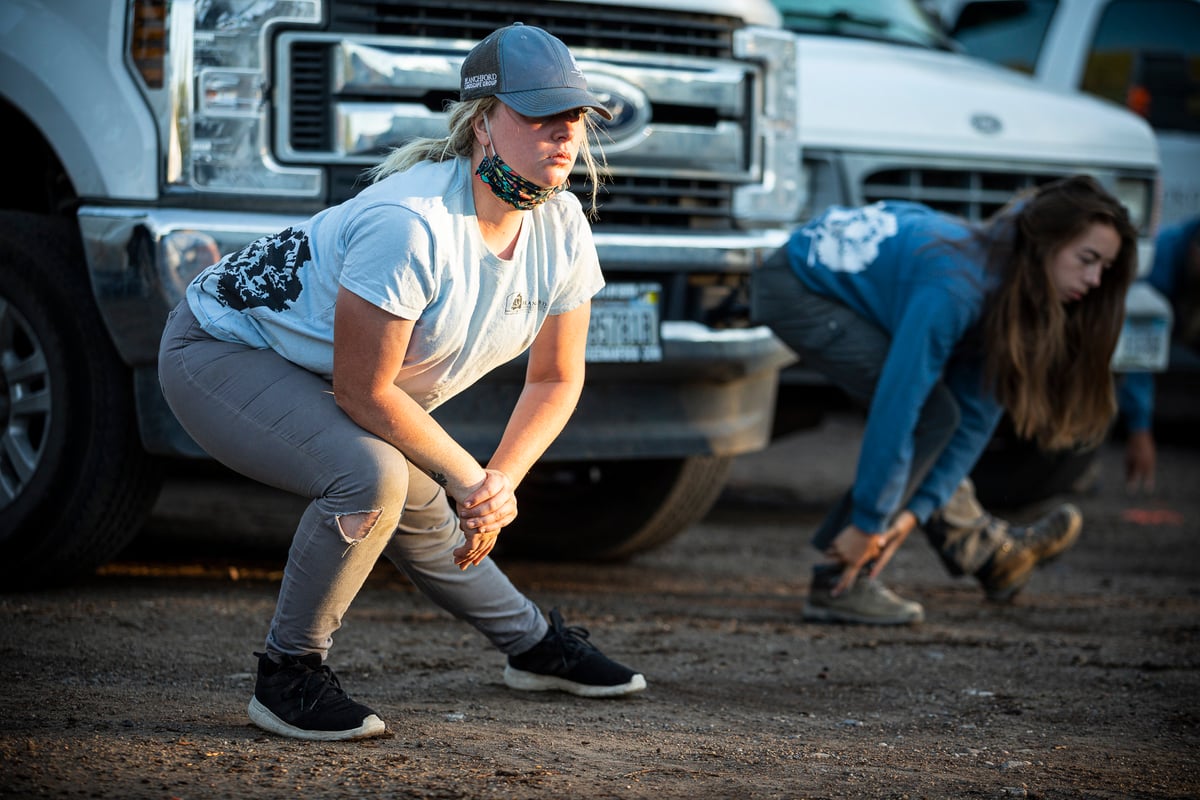 At this time, we also get organized for the day. Crew members will get the tools that they need and prepare to head to the job site. We'll talk about how to make sure everyone's day goes as efficiently as possible.
Heading to the Job Site
As a landscape field project manager in Bozeman and Big Sky, MT, Ross says that there are a lot of opportunities to be very hands-on. In addition to overseeing the projects, he'll also get involved in the work.

Of course, there are often multiple tasks happening and he's overseeing and coordinating those as well.

This might include Architect site visits, phone calls, ordering materials, and coordinating with other contractors. It might also include thinking about the bigger picture or making recommendations or changes on the spot.

"For example, if there is a crane coming to finish the chimney, we'll need to leave a flat space for access," Ross says. "Or, it might be running conduits for irrigation before the concrete driveway is poured."
It's a lot of thinking ahead and making sure that the project is going as planned. It can be hard work but it's fulfilling work, too, Ross says.
Lunch as a Team
As a landscape field project manager, Ross says that lunch is always communal for his crews.

He tries to get everyone in the shade and make sure that they're all getting what they need, particularly in regard to drinking plenty of water! With a record hot summer in Montana this past season, staying on top of everyone's wellbeing is also important.
Back to Work
After lunch, Ross says that they all head back to work. They might continue with the same tasks or switch things up a bit to keep it interesting. Ross is always looking out for his crews and keeping them engaged.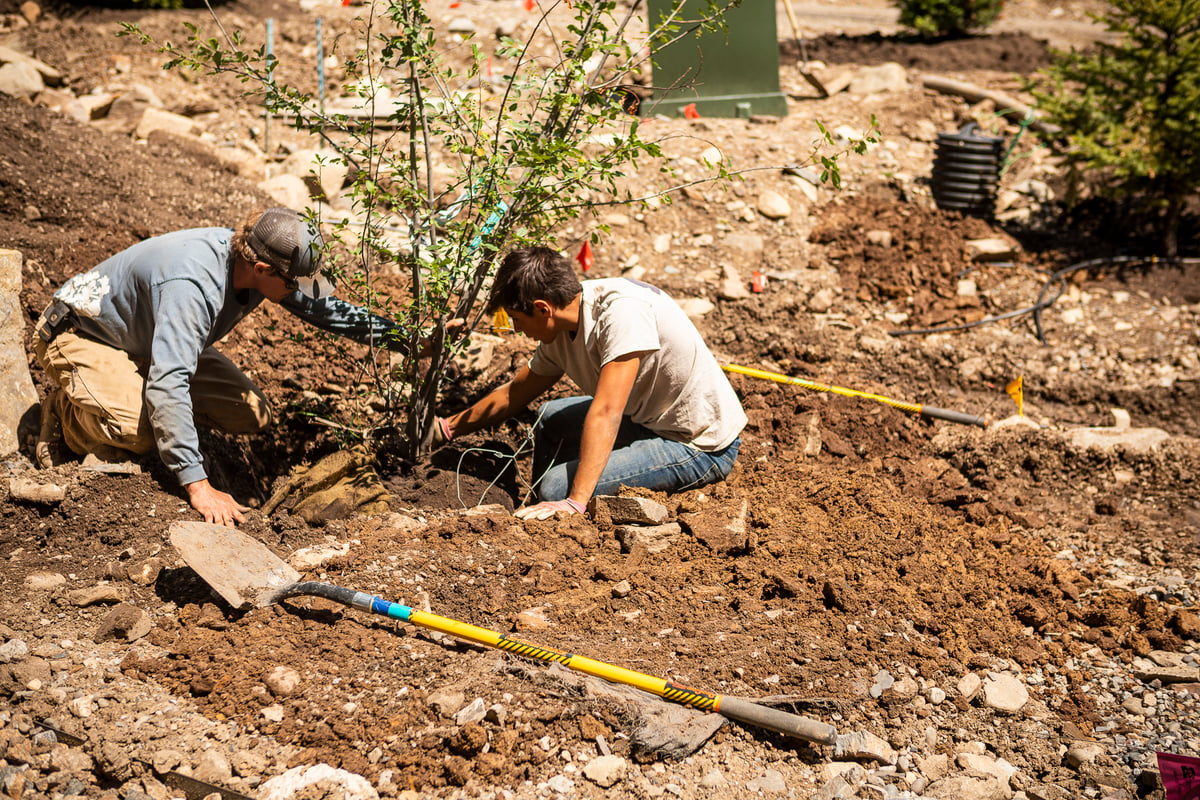 "We do rotate some of the work so that nobody gets burned out," Ross adds. "As a company that is something that Blanchford Landscape Group encourages. Our goal is to keep everyone engaged."
Finishing Up for the Day
The day in the life of a landscape field project manager will end by taking care of the machines such as knocking dust out of filters, charging batteries for power tools, and ensuring that everything is ready to go for the next day.

Landscaping can be a really rewarding career in that after a day of work, it does feel good to know that you're making a difference in the life of a client. In a landscape project manager role, you have the opportunity to see a project take shape from the dream stage all the way through to its reality. That can be very satisfying work.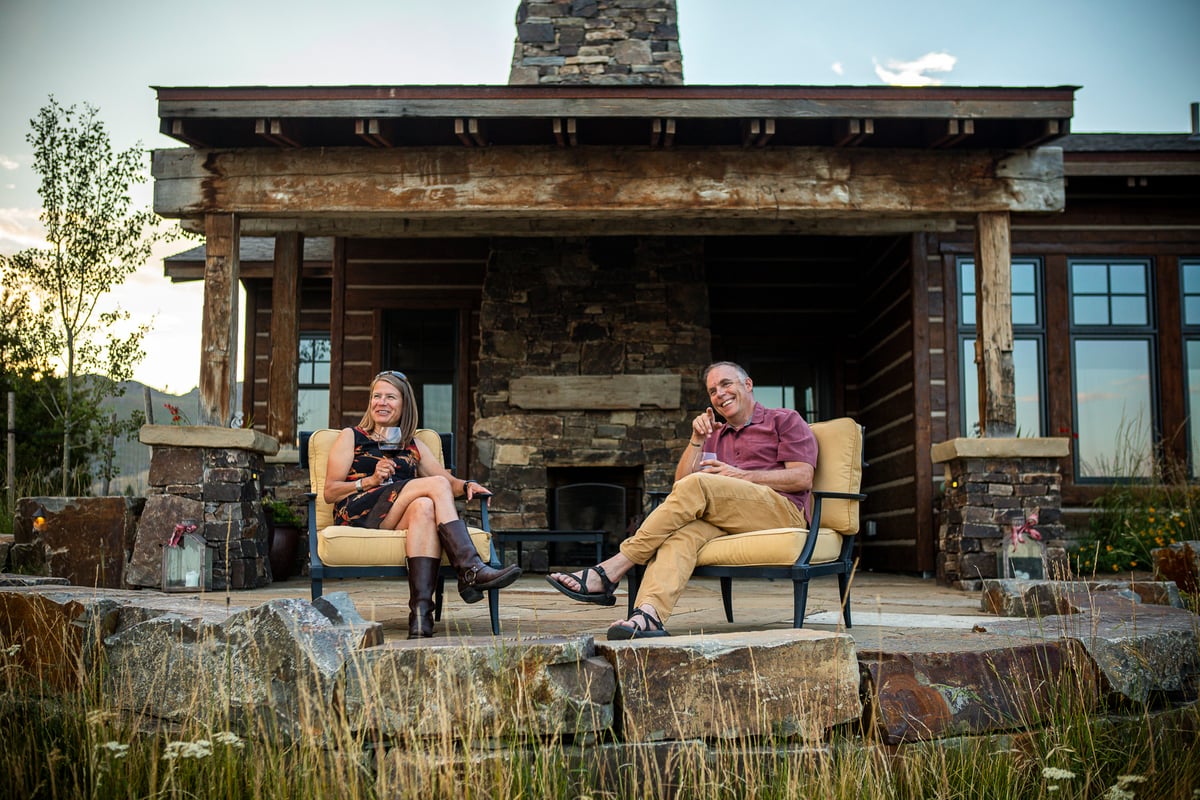 And it's always nice to see our clients so pleased when the project is finished. You have this sense of knowing that you were part of a project that will help them to enjoy the outdoors more for years to come.

People love the outdoor spaces that we design and build because it becomes a place where they make memories, and it's special to be a part of that.
Becoming a Landscape Project Manager with Blanchford Landscape Group
If you are someone who is looking for landscaping jobs near Bozeman and Big Sky, MT, then you might be considering a role as a landscape project manager.

There are a lot of reasons why this can be a great career path. Of course, not every landscaping company treats this role (or others) the same, so it's important to really look into the company that you're considering.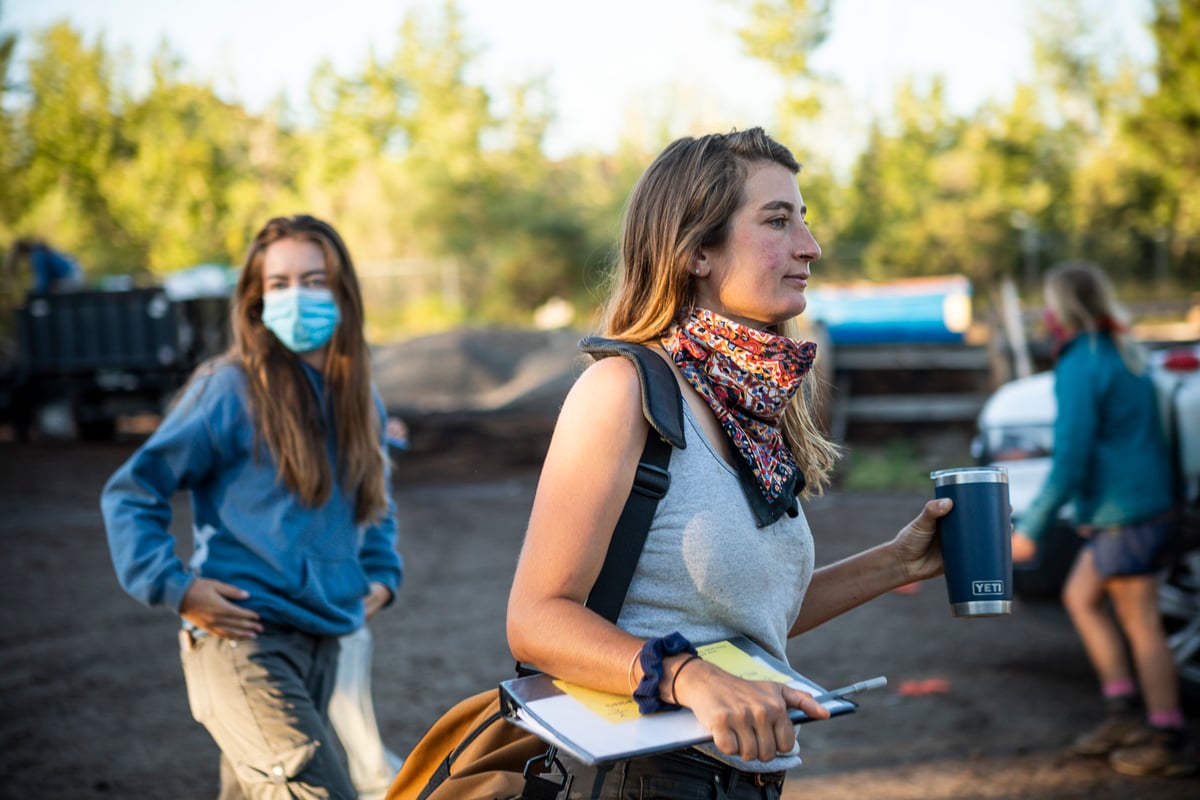 Ultimately, you want to find a landscaping company at which you can climb the career ladder and build a career.

One thing that makes Blanchford Landscape Group unique is that we are really big on communication. We listen to what our team members have to say and we're serious about making their role right for them. Sometimes that does mean shifting people around. If you end up in a role where you don't feel it's the right fit, we want to find something that is right for you.

We care about our team and want the best for them.

Blanchford Landscape Group is also big on hiring on personality and other important skills like a strong work ethic and a desire and willingness to learn. These are often more important to us than landscaping skills, which can be taught. We are looking for team members that will fit well within our company culture and become strong members of the team.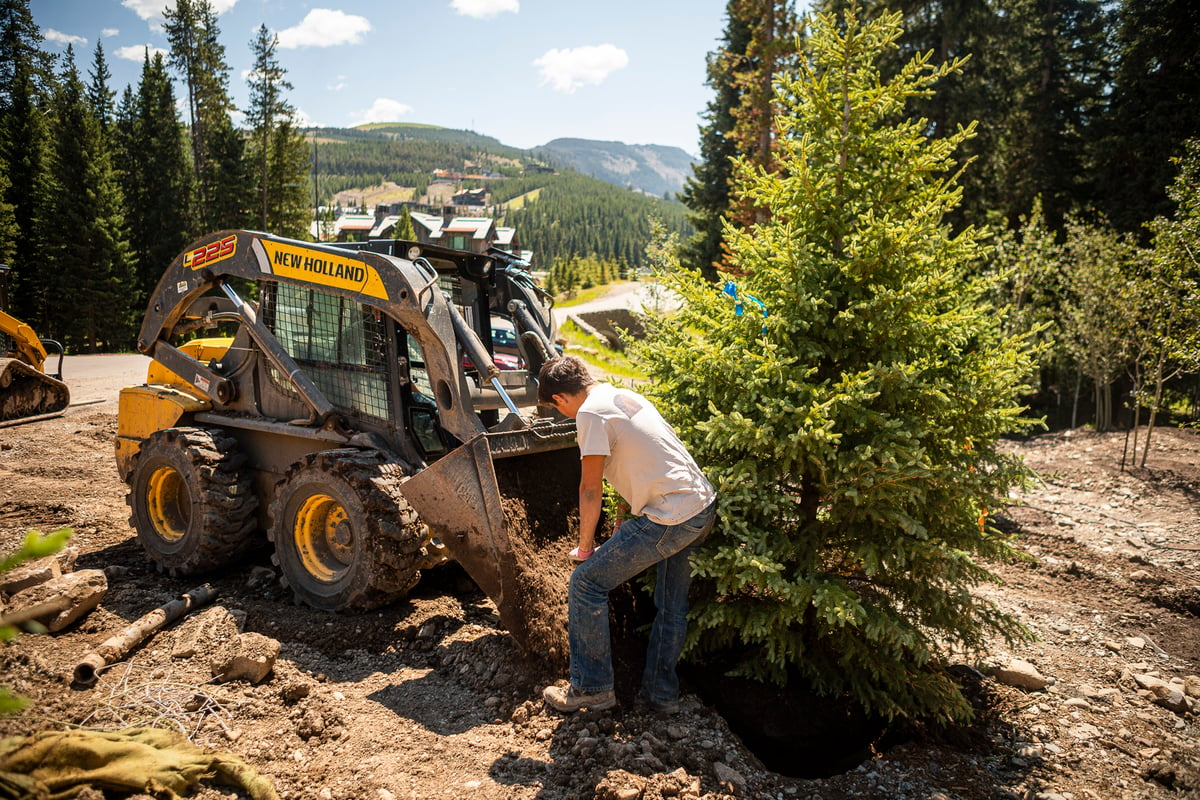 We know that a lot of landscaping jobs in Bozeman and Big Sky, MT have this clock in/clock out mentality where you put in the work, get the job finished, and go home.

But we have a team that is often building deeper relationships and also really cares about the work that they do. That's another reason why we don't have a lot of turnover like other landscaping companies are commonly known for.

At the end of the day, whether you are in a landscape project manager role or something else, we want to provide an opportunity for you to grow and advance in your career.
Are You Ready to Grow With Us?
Hopefully, this provided some helpful insight into the day of a landscape field project manager with Blanchford Landscape Group. If you're feeling ready for an opportunity for a landscaping career that is more than just a job, then we hope that you might consider us.

We are always looking for good people who want the opportunity to build a career with us. As we grow comes continued opportunities to add to our team.

If you're looking for landscaping jobs near Bozeman and Big Sky, MT, and you're interested in Blanchford Landscape Group, we invite you to connect with us and start a conversation.