When it comes to having your property maintained, you have specific wants and needs and might be wondering how to find the best company to meet them.
Your outdoor spaces are so important to you and you likely recognize that their upkeep is what will keep them not only looking their best but functioning their best, too. That directly links the groundskeeping on your property to your overall enjoyment of the space, making it incredibly important that you find the right landscaping company.
Of course, we understand that researching landscape maintenance companies can be overwhelming. At first glance, a lot of the landscaping companies in Bozeman, MT might look the same to you. They offer similar services so how can they really be that different?
But the truth is, like any other service you might be hiring a professional to perform, there can be quite a few differences from one company to the next. It's certainly not like comparing apples to apples as many people tend to assume.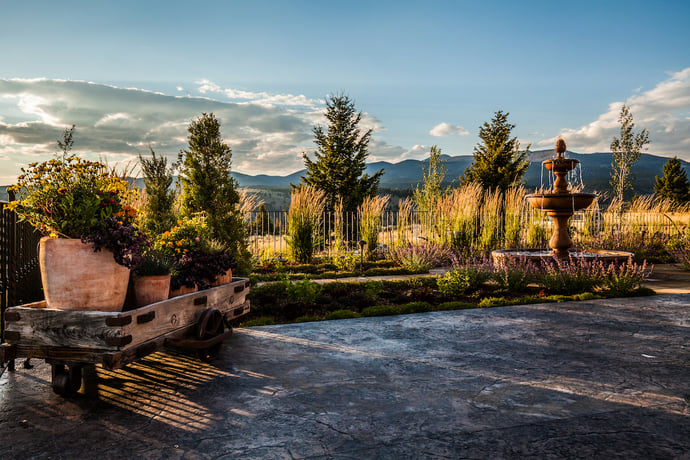 In order to ensure that you are happy with the results, you really do need to put time and effort into finding the best company.
The Best Landscapers in Bozeman, MT
When it comes to choosing landscape maintenance in Bozeman, MT, we recognize that we are not your only option to choose from. In fact, if you've already started your online research, then you may even have a list of names that you are looking to explore further.
It's important to note, however, that an online search is only going to produce companies that are close in proximity to you—not necessarily companies that would be your best choice.
To help assist you with the process of narrowing your options, we've rounded up a list of some of the most reputable landscape maintenance companies in Bozeman, MT. Though we still recommend that you perform further research, this will get you started.
1. Solstice Landscaping
Solstice Landscaping was founded in 2003 and offers similar services as Blanchford Landscape Group. However, they also perform a lot of commercial work including landscaping work at parks and other commercial sites.
In terms of their maintenance offerings, we like that they make it clear that they don't believe in a one-size-fits-all approach to maintenance as we feel the same way.
2. Greenspace Landscaping, Inc.
Founded in 1994, Greenspace Landscaping, Inc., splits their maintenance service into three categories: lawn maintenance, garden maintenance, and snow removal.
Like Blanchford, Greenspace is both a design/build and maintenance firm and is committed to providing outdoor spaces that customers can enjoy from both a functional and an aesthetic standpoint.
3. Bozeman Tree, Lawn & Landscape Care
This company was founded in 2000 with a strong tree work offering. Today, it is solely focused on maintenance which they break into three categories: tree care, plant health care, and lawn care.
In addition, they also offer a holiday decor service but do not perform any design/build work.
4. Valley of the Flowers Landscaping
This full-service landscaping firm offers design, installation, maintenance, lawn care, and swimming pool installation.
In terms of their maintenance offerings, the website says that they offer spring and fall bed clean-ups as well as weekly, bi-weekly, or monthly maintenance visits.
5. Blanchford Landscape Group
In addition to these four landscaping companies in Bozeman, MT, that will have likely shown up in your search, we hope that you'll also include Blanchford Landscape Group on your list of the best garden services companies—making it five companies to explore more deeply.
How Our Garden Services in Bozeman, MT Stacks Up
As we mentioned early on, when it comes to maintenance services, there is often a propensity to assume that all companies perform the same tasks and that there's really little difference from company to company.
But this couldn't be further from the truth. Companies can vary dramatically and the last thing that you want is to end up with a company that produces undesirable results when it comes to your beloved landscape.
That's why we've rounded up some ways in which we feel we are different.
We Take a Customized Approach
One of the reasons that companies can really differ in terms of what services they perform (and their results) is that maintenance is not as cut-and-dry or as straightforward as many think. That's why we take a highly customized approach to our maintenance program, which we call "Garden Services", which is so much more than merely maintenance.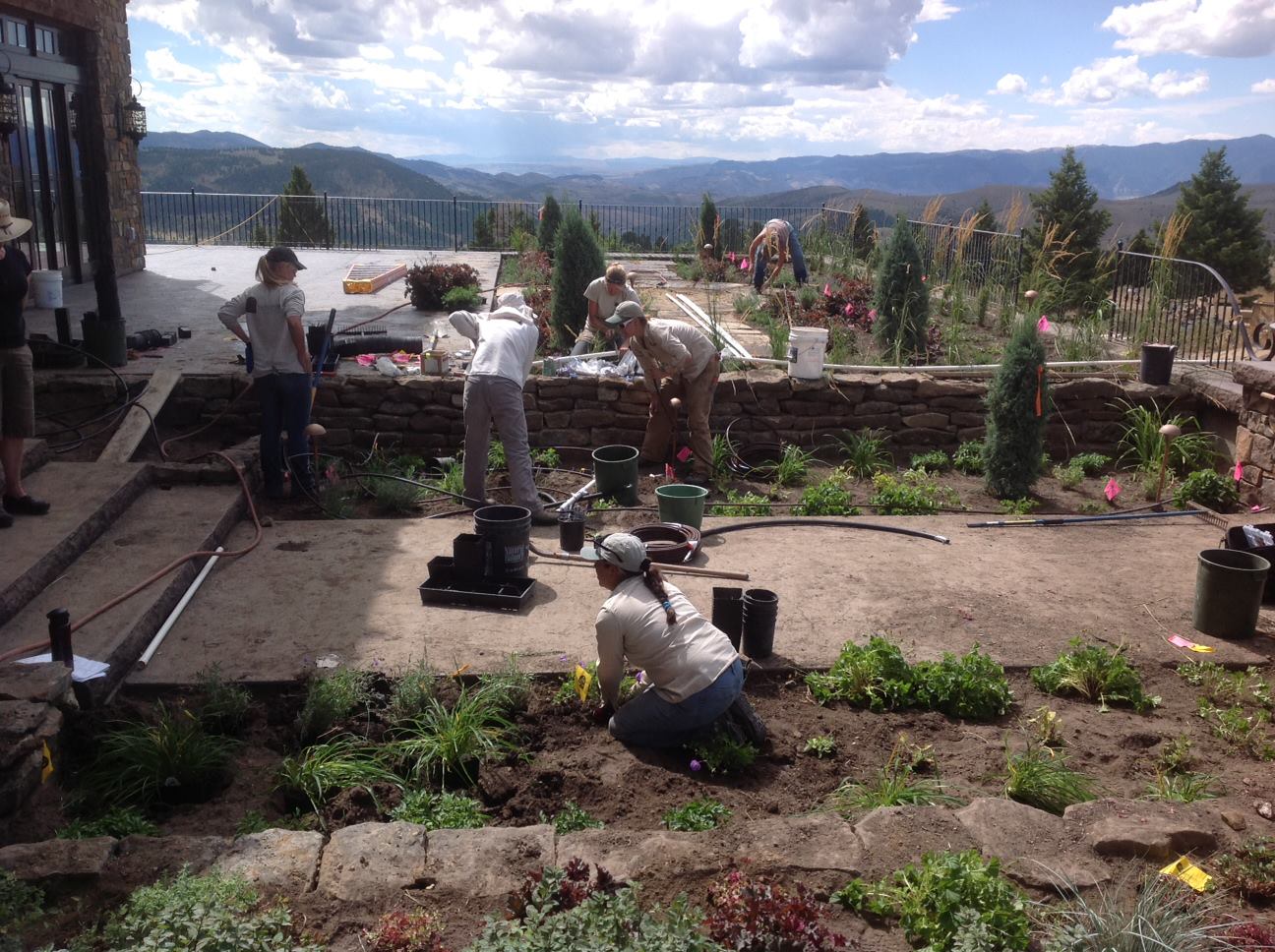 The truth is, your outdoor space is living and breathing and its needs will evolve and change with time. A landscape maintenance company that does not customize its approach to care will ultimately fail to meet the landscape's complete needs, particularly as they change.
But at Blanchford, we think of this service as sustaining the landscape, which also includes enhancing it along the way. We will respond to the landscape's needs by regularly making small adjustments so that any small problems that arise never grow bigger.
We Can Stay True to the Landscape Design
Because we are both a design/build firm as well as a landscape maintenance firm, we have the unique ability to thoughtfully adhere to the original design intent in any maintenance decisions that are made.
Design and maintenance ultimately go hand-in-hand but when you hire a maintenance-only company to care for a space that they didn't also design and build, sometimes there can be disconnects. The original purpose of the space can be lost if proper attention is not given.
This is one reason why we primarily work with the maintenance of properties that we have also designed and built. There's already a relationship and an understanding that has been built. We love to seamlessly move our clients right from the design/build process into the Garden Service (maintenance) process. It allows for a stress-free transition. Simply put, since we were involved in the design and construction of the space, we know exactly what it needs.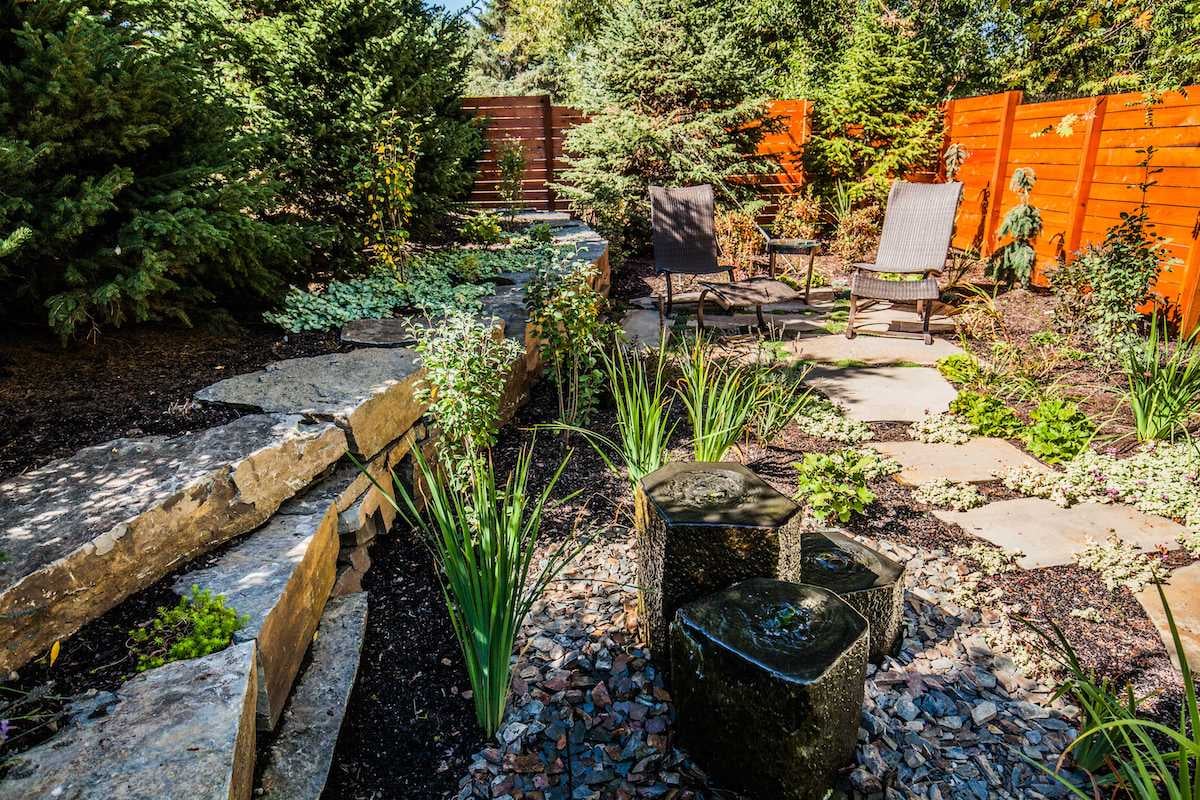 Of course, that's not to say that we haven't worked with landscapes that we have not designed and installed. Sometimes our clients acquire a property and it has an existing space. Or perhaps they didn't want to use their design/build firm to also maintain their property for one reason or another.
Because we are so committed to working closely with our clients in achieving a collective vision, we can make these situations work as well. In addition, because we do have that design background we will always keep the design in mind even when performing garden services for a homeowner whose property we did not install. We still believe that design is at the heart of the beauty of a space and remain focused on keeping it that way.
We Have a Skilled Team
We know that skill is rarely thought of in terms of maintenance. Most companies think of landscaping skills as being needed only for design and build work but that anybody can do maintenance.
The truth is, even some landscape companies take this approach. And when they're only offering services such as mowing or lawn treatments, there isn't as much skill needed.
However, our Garden Services division is much more skill-intensive and in-depth and we ultimately end up owning all of the responsibilities that come with caring for your outdoor areas for the long-haul. That's why we employ highly trained and highly skilled professionals for these services.
We Offer Unique Services
Along with that focus on hiring skilled professionals, we also offer some unique services that many landscapers in Bozeman, MT do not delve into. One of these is the installation and maintenance of wildflowers and meadows. We have a very in-depth knowledge of horticulture and can provide counsel on the best enhancements for any property (as well as how to care for them).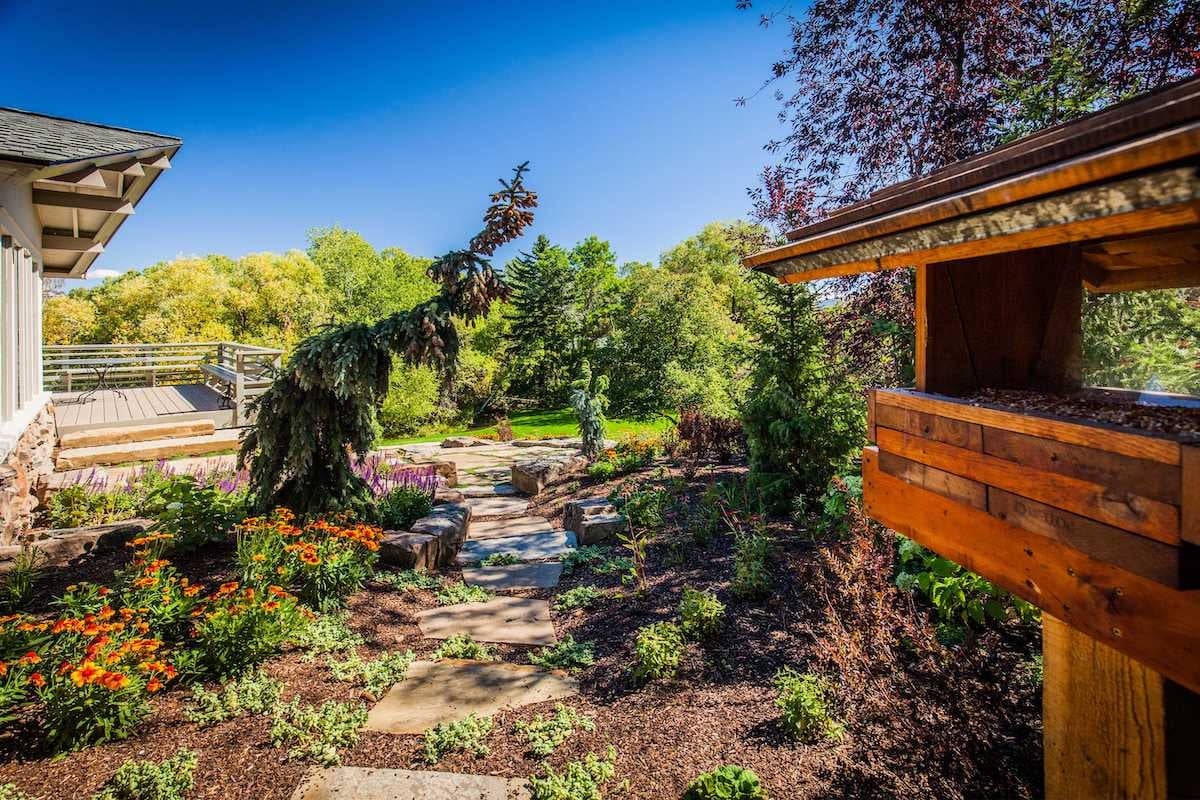 Part of our Garden Services division is also focused on creating spectacular container gardens. This has become strongly coveted and a favorite service of many of our clients, which falls under our maintenance umbrella.
Choosing the Best Landscape Maintenance in Bozeman, MT
As you begin to more seriously consider which Bozeman, MT landscapers to hire, it's important to do your due diligence. Company websites are the best place to start as these will give you a strong sense of what the company is all about and what they have to offer in terms of maintenance services.
But you can also turn to "social proof" to dig even deeper. Read through client testimonials and reviews on places like Google in order to get a better idea of what other clients have thought about this company.
While a research effort like this is time-consuming, you'll ultimately find that it's worth it. After all, when hiring a landscape maintenance company you're looking to build a long-term relationship. That makes it important that you choose the right landscaping company for your needs and one that you know you'll be happy with. The last thing that you want is to have to start the research process all over again because you made the wrong choice.
At Blanchford Landscape Group, we would love to be your choice for Garden Services. We understand the importance of meticulous groundskeeping work which is why we have an entire division devoted entirely to those tasks. We recognize that our clients have high expectations and want their property to be given the attention it deserves. By making the wise choice in garden services companies, you can gain confidence that you're putting those tasks in capable hands.
Are you ready to learn more about Garden Services (landscape maintenance) at your Bozeman, MT home? Let's connect and talk about your needs. Then, we can meet and review a detailed plan of action. With everything being handled for you, you'll be able to relax and enjoy your outdoor living areas.