When it comes to your outdoor living project, you want the best. But getting a fantastic finished project will ultimately circle back to the landscape design company that you choose to do the work—putting the responsibility on you to pick the best option.
Of course, with a lot of companies focused on landscape design in Bozeman, MT, finding the right one might feel like an overwhelming task.
How can you possibly know who is best?
Don't worry, you aren't alone in that feeling. When most homeowners begin the search for the best landscape design companies, they have no idea where to start. It's difficult to know what to look for and what "matters" as you aim to narrow the playing field.
You want to choose wisely, but you may not know what to look for.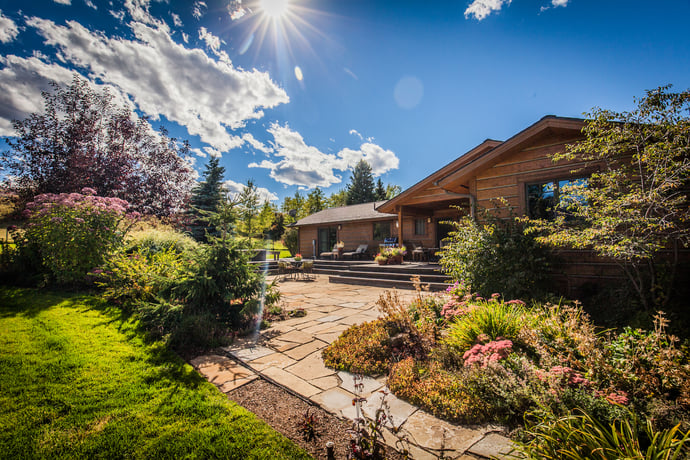 We completely understand and we're also not trying to pretend that we're your only choice in the region. We know that there are other great landscaping companies out there.
To help simplify the process for you, we've rounded up an honest list of some of the best landscape design companies in Bozeman, MT and what you may want to know about them. At the very least, it will help you get started in your quest to find the landscape design company that's right for you.
Best Companies for Designing
Landscaping in Bozeman, MT
If you've already started your search online, then you've likely come across a list of names to choose from. However, an online search will often just provide you with companies that are close in proximity to you.
We know that researching landscape companies can be a bit intimidating, which is why we've rounded up a list that includes some of the most reputable landscape design companies in Bozeman, MT.
1. Greenspace Landscaping, Inc.
Greenspace Landscaping, Inc., was founded in 1994. According to their website, they were founded on the belief that creating functional and aesthetically pleasing outdoor living spaces is equally as important as creating indoor living spaces.
This is something we believe in, too, and we respect their focus on the importance of the outdoors. Greenspace has similar service offerings as Blanchford Landscape Group.
2. Cashman Nursery & Landscaping
Cashman is a bit different in that they are a full-service garden center in addition to offering landscaping services including installations and hardscaping, Cashman includes a very large retail space where products are sold, including more than 300 varieties of perennial flowers, plants, seeds, and garden items, according to their website.
It appears they perform some installation services but not ongoing maintenance services.
3. Solstice Landscaping
Solstice Landscaping was founded in 2003 and offers similar services as Blanchford Landscape Group. However, they also perform a lot of commercial work including landscaping work at parks and other commercial sites.
4. Valley of the Flowers Landscaping
This full-service landscaping firm offers design, installation, maintenance, lawn care, and swimming pool installation.
The company seems to put a strong emphasis on horticultural experience and plant selection and we respect them for their dedication to creating outdoor spaces with native flowers and sustainable materials. These are ideals that we believe in as well.
5. Blanchford Landscape Group
Of course, we also hope that you'll consider Blanchford Landscape Group in your list of best companies, rounding out a list of 5 different companies to consider. Let's look at the areas in which we stand out
How Blanchford Landscape Group is Different
First and foremost, we think these are great landscape design companies and we are proud to be amongst the best of the best when it comes to landscaping in Bozeman, MT. But those who choose to work with us, often express that there's something different.
Our Team of Professionals
One of the big differences about Blanchford, when compared to other landscape design companies, has to do with the people that we employ.
We take hiring very seriously and do not just hire anyone who is willing to do the work (which is the common mentality for hiring in this industry). We are looking for team members who make an ideal match for our company. That is people who share our values and our philosophies. We believe that we can only offer the best by hiring the best people.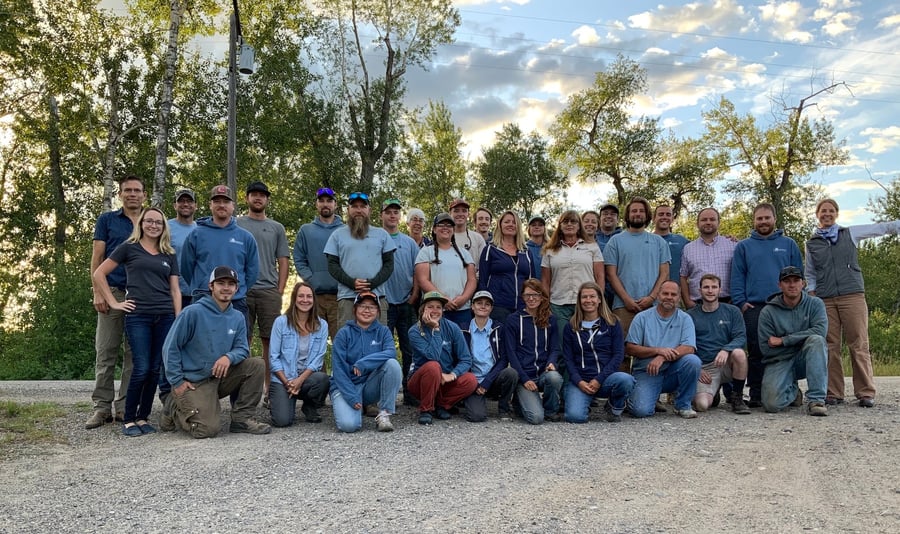 We are a group of people who are truly passionate about the outdoors. We love being outside and we love creating fantastic outdoor spaces that will help our clients to spend more time being outside. It's that philosophy that drives our entire business.
We put a tremendous amount of effort into training our people so that we bring next-level professionalism to the table. You'll get that sense of professionalism during your entire experience working with Blanchford Landscape Group; that includes the design and build of your project all the way through to maintaining it for years to come.
Going a Step Above
It is our goal on every project, to go a step above and beyond. We are innovative when it comes to garden design, material selection, use of cutting edge plants and installation techniques and we are always striving to find ways in which we can make each project that we complete truly exceptional.
We believe the best design solutions come from listening to your needs and combining those with cues from your home's architecture and the surrounding environment. This creates a unique solution specific to your property.
Simply put, we don't create cookie-cutter landscape work.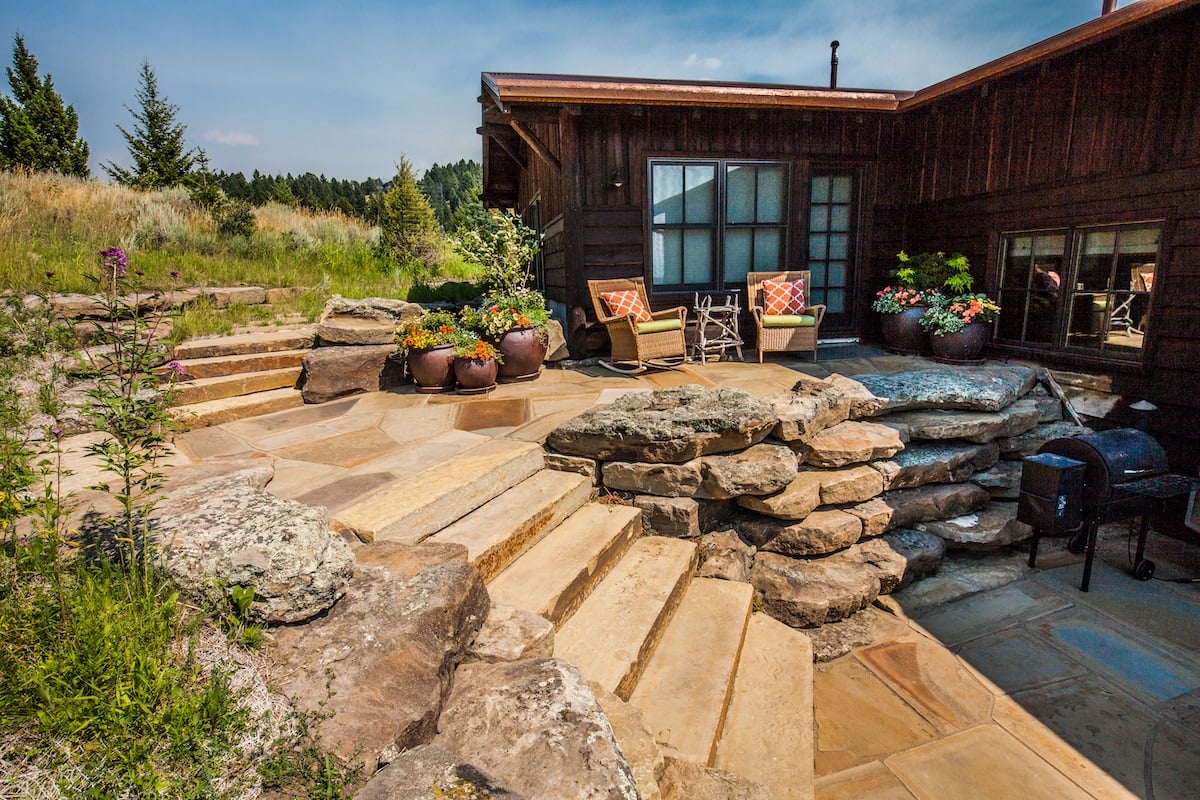 Instead, we are highly skilled at creating one-of-a-kind outdoor spaces (and then maintaining them over time), and it's something that we focus on.
While other landscape companies try to be all things to all people, constantly adding new services to their long list of offerings, we are committed to specializing in what we're best at—and only that.
Caring for Your Finished Space with Garden Services
In addition to designing and installing landscapes, we also believe that there is a lot of care and skill involved in maintaining these spaces for the long-haul. After having a spectacular space created, you don't want to leave its ongoing maintenance to just anyone.
But our Garden Services division is not your typical landscape maintenance division. We think of it as caring for an evolving and ever-changing space. And we will own the responsibilities for all of your outdoor areas.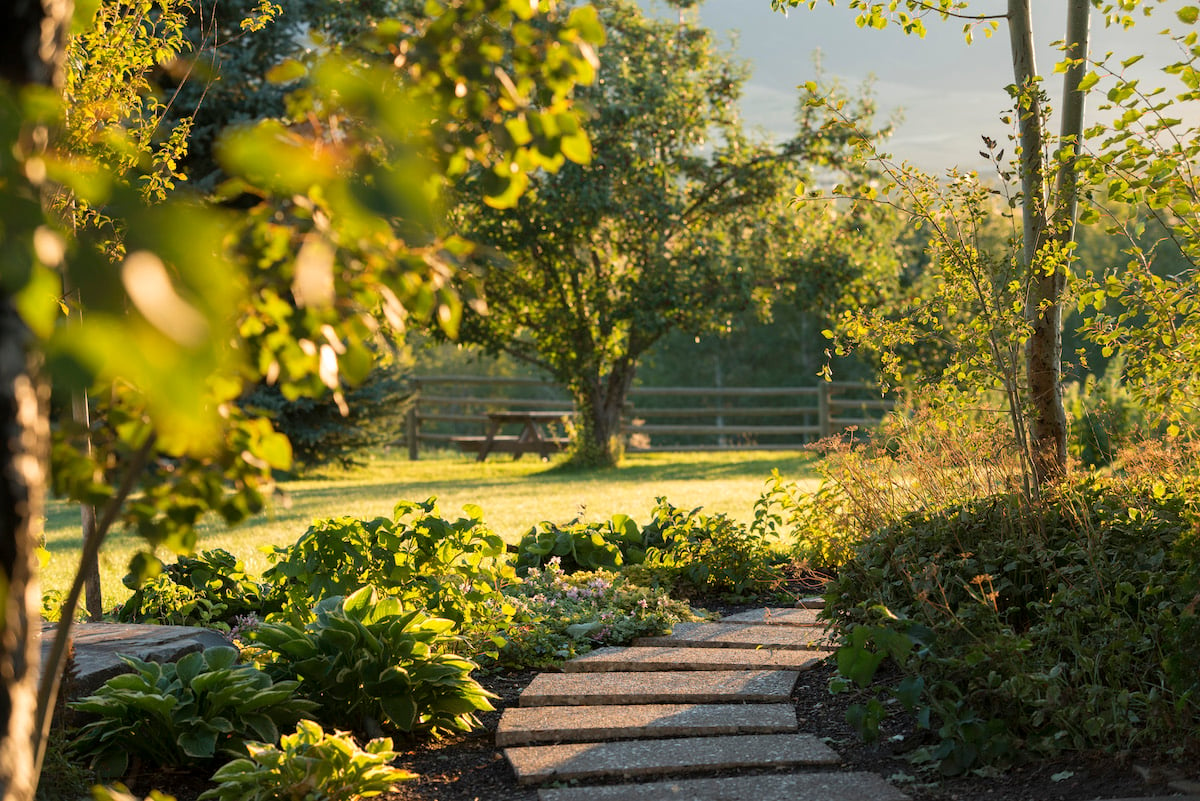 That often means new plant installations or making important upgrades as the space evolves with time. This is much different than how other landscape design companies approach maintenance-type services if they offer them at all.
Most companies don't think of this type of work as very skill-intensive and often don't spend a lot of time training their people to do this type of work. Maintenance work is often rushed and performed with very little thought or care.
But this couldn't be further from how we treat this service.
It is not our goal to have thousands of maintenance customers and spread ourselves thin. Instead, we focus on clients who need us to care for their entire landscape on an ongoing basis with the utmost attention to detail.
Choosing the
Best Landscaping in Bozeman, MT
As you begin to start thinking about which landscaping company in Bozeman, MT is best for you, performing some research about the companies that you're considering will help. With access to information about companies online, you can start to get a better sense of what the company you're hiring will be like.
Another good way to dig deeper and learn more about a company is to examine "social proof." Reading through client testimonials or examining reviews on places like Google can help you gain a strong sense of what other clients think about the company.
Of course, all this research takes time and we commend you for your investment in researching your options. In the end, it should make you feel confident that you are making a wise choice. After all, with all of the effort you are putting into research, you deserve to end up with the best. Your landscape is important to you and you only want to leave it in hands that you can truly trust.
We would love to be your choice on your next outdoor living project. We've worked hard to build a strong reputation and are constantly striving to be at the top of our game.
Whether it's a backyard patio, an outdoor kitchen, or even just the installation of some plant beds and landscaped areas, we have the expertise to create the unique solution that you've been looking for. While there's no question that choosing a landscape design company in Bozeman, MT can be a big decision, we don't want you to stress. By making the wise choice, you can feel confident that you're putting the work in the most capable hands.
Are you ready to learn more? Let's connect and talk about your project. Then, we can meet to discuss your property in more detail and come up with a detailed plan of action. We can't wait for you to unwind in that beautiful space you've been dreaming about!