While most homeowners would never think about undergoing a home build without someone overseeing that project, that happens all of the time with landscape design.

Even though landscaping is often not given the thought and attention it deserves, it's a critical part of your entire property.

In fact, in a location like Bozeman, MT, where the outdoors might be what drew you here in the first place, ensuring that your landscape design comes together the way that you wish is just as (if not more) important than the rest of a home for most people.

This is why landscape project management is so essential.

Landscape project management is all about having a dedicated project manager on your outdoor living design so that everything comes together exactly as planned.

Here are a few benefits of having a landscape project manager that you ought to consider.
#1: A Landscape Design Project Manager Will Ensure The Project Sticks to the Design
We've talked before about how some landscaping companies take the design process more seriously than others. There are definitely some companies that will do a quick sketch and call it "design work."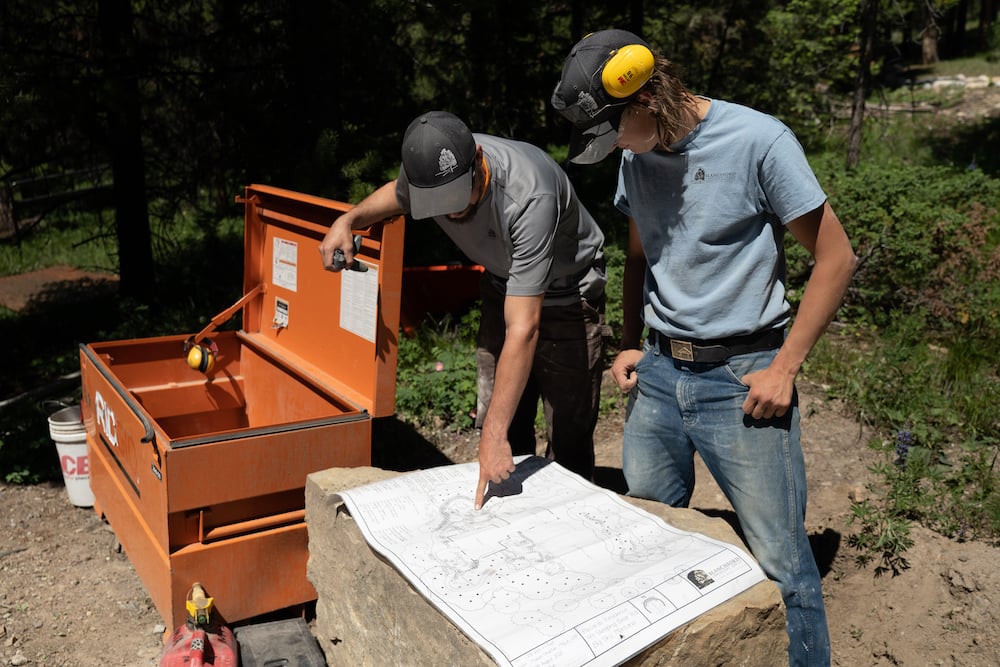 But at Blanchford Landscape Group we follow a rigorous multi-step design process that includes various phases. This helps us ensure that we create a truly custom design that meets the three most important criteria:
The lifestyle needs of the client.
The architecture of the home.
The immediate environment of the site.
We don't go through all that work to then take any chances that the construction process somehow gets away from the original design. This is where a landscape design project manager is so important.

By remaining hands-on during the actual building phase, we can ensure that everything stays on track. We don't simply pass our clients off to a production team and disappear. We remain actively part of the process, ensuring the integrity of the design.
#2: A Landscape Design Project Manager Will Make Changes When Necessary, During the Construction Phase
Of course, with construction, things happen. Sometimes changes do become necessary. The project might already be underway when it becomes clear that a design change might benefit the project.

This is one of the benefits of also working with a company that handles BOTH the design and build aspects of a project.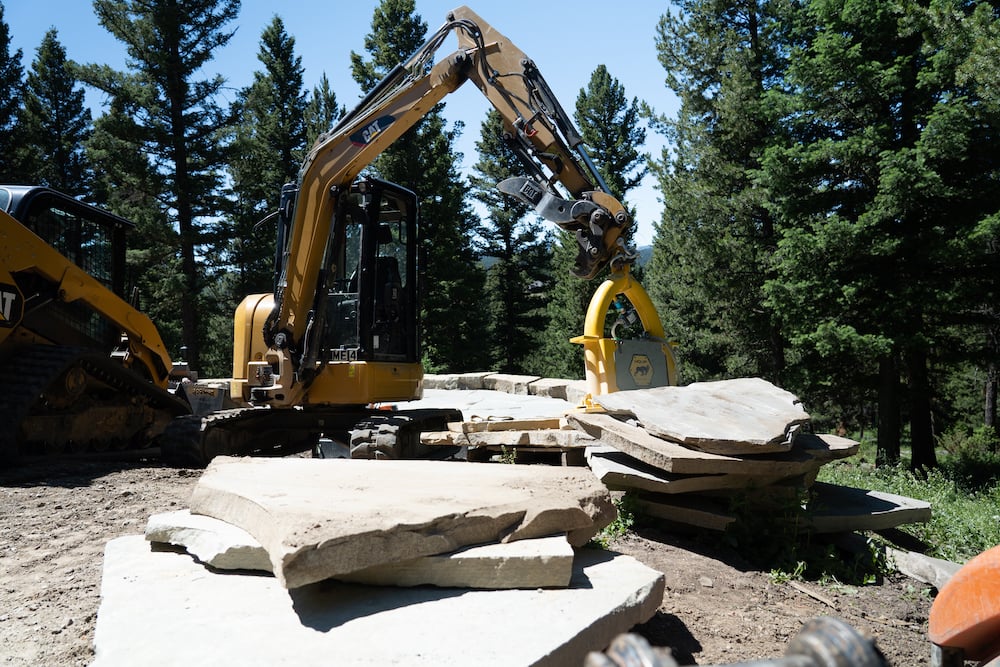 It's not as though your construction team needs to try to get back in touch with the designer and piece together a change. We're all involved and have the ability to make those on-site decisions in order to ensure that you wind up with the best possible end result.

Landscape construction management is an evolving thing and needs to be treated as such. Even though we try to account for and think about any possible issues that could arise, once the construction is underway, the unexpected can occur. But having a landscape design project manager completely hands-on during this process will make a world of difference.
#3: A Landscape Design Project Manager Will Ensure Everything Comes Together Seamlessly
Finally, it's important to note that with a landscape design project manager overseeing everything, you can feel confident your project is going to come together as planned. This means minimizing surprises and ensuring that the process goes as smoothly as possible.

While "things come up," with a project manager overseeing everything, that isn't going to mean major hassles or headaches for you. A project manager is all about problem solving and keeping everything on track.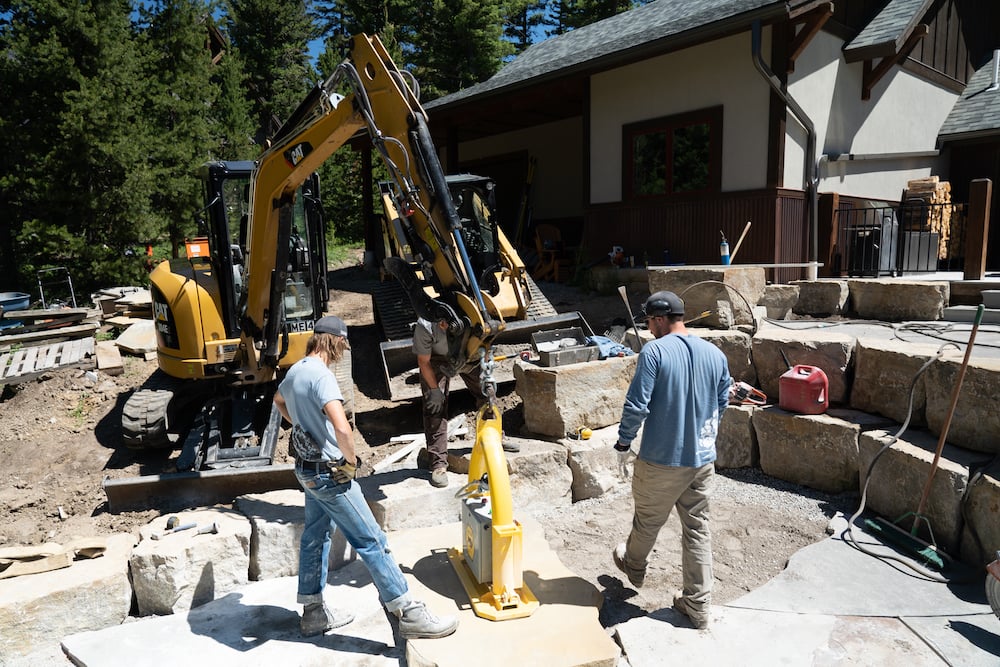 Sometimes when you work with a landscape company where the design and build teams operate very separately…or where they don't handle both in-house…then there ends up being a serious disconnect.

When issues arise, sometimes the construction team just makes a judgment call that might not be the best decision for the integrity of the design. This is why it's so important that these two disciplines work so closely together….and that there is a project manager overseeing it all.
Working with a Landscaping Company that Values Landscape Project Management
You would think that for some of the reasons mentioned in this article that all landscaping companies would have a landscape design project manager oversee large outdoor living projects. But this is simply not the case.

In fact, it's fairly uncommon.

Part of that is because many landscaping companies don't even take the design process that seriously. While lots of companies talk about design, when you actually find out what they do, it's the bare minimum.

But we believe that each step of the design process should work toward honing the perfect design for your Bozeman property. The biggest value in high-quality design comes down to a thorough and well-thought-out plan that ensures our clients end up with exactly what they want.

That's why it's also so important that there is an expert who oversees the process and ensures it all comes together as planned.

Going a step even further, Blanchford Landscape Group can also transition these projects into the maintenance phase.
This is a big value-add for our clients who don't want to go "back to the drawing board" and find a landscape maintenance company to now maintain their finished project. They already know and trust us and they'd rather we continue the relationship and maintain their property. This is an ideal situation as nobody knows the landscape better than us considering the fact that we just designed and built it.

As you can see, we take all of this very seriously. We know that the best projects begin with amazing design and are followed closely through until they are completed. When this is done well, clients have peace of mind that their project will be finished exactly as they dreamed.

With your investment in this space, that's what you deserve.

Are you ready to get the process of bringing your outdoor dreams at your Bozeman or Big Sky, MT home to life? Let's connect and talk about your project. Then, we can meet and begin talking about your ideas. We can't wait for you to enjoy a beautiful outdoor living space.